I'm sure you were able to tell from our Instagram accounts (find us on @fashioncontainer and @tatianekozijn) that we had an absolute blast while in Paris. Today I'm sharing the experience from the very beginning until the end with Iphone pictures. Get ready to find out what happened behind the scenes!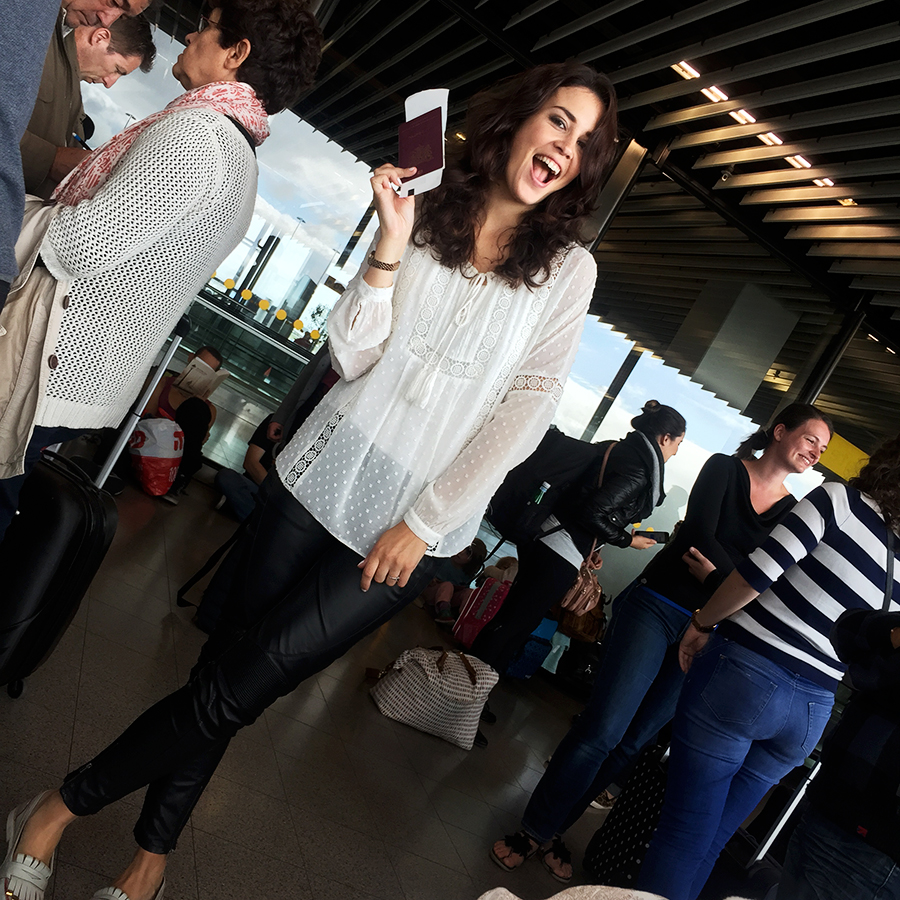 Airport outfit. Excited to go to Paris!


Opera National de Paris, what a beautiful building. Very close to our hotel for the first 2 night, Maison Favart.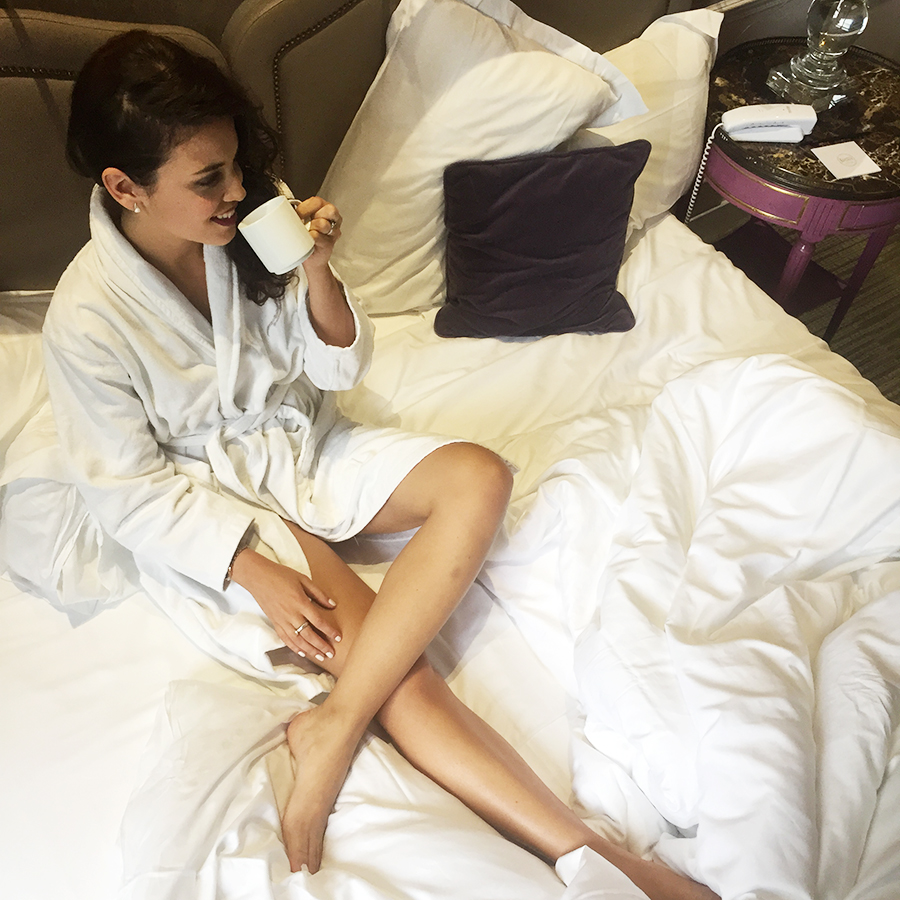 When we arrive at the hotel, we start shooting immediately. This is a shot from after we just finished, taking a coffee break in bed. Love it when hotels have in-room coffee machines.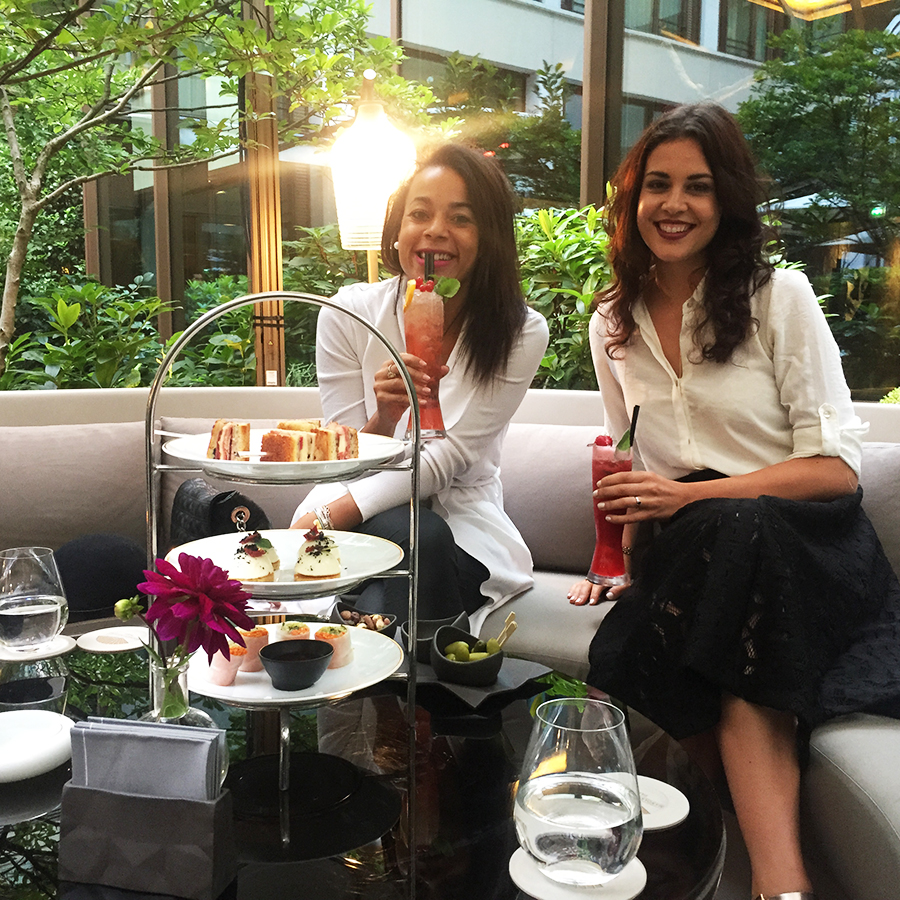 At night we had dinner and drinks at Bar 8 in the Mandarin Oriental. Beautiful setting, delicious food. You can read more about it in the Paris food & drink hotspots list.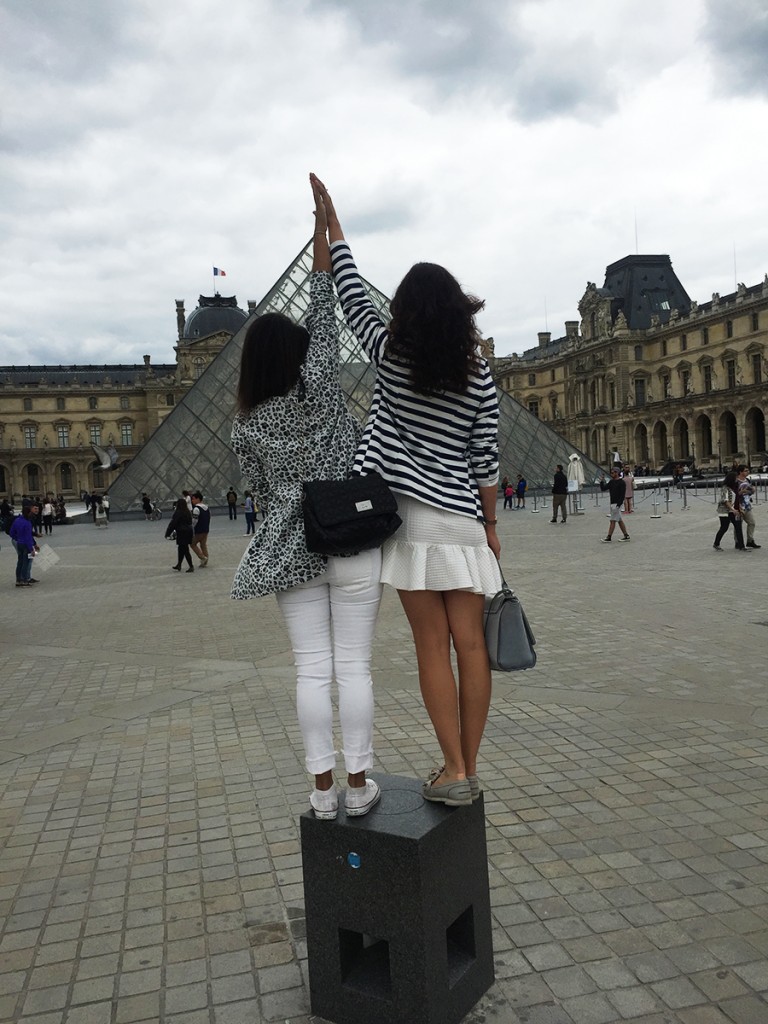 Time for some Paris exploring the next day! We went to the Louvre, walked along the Seine river and saw the Notre Dame.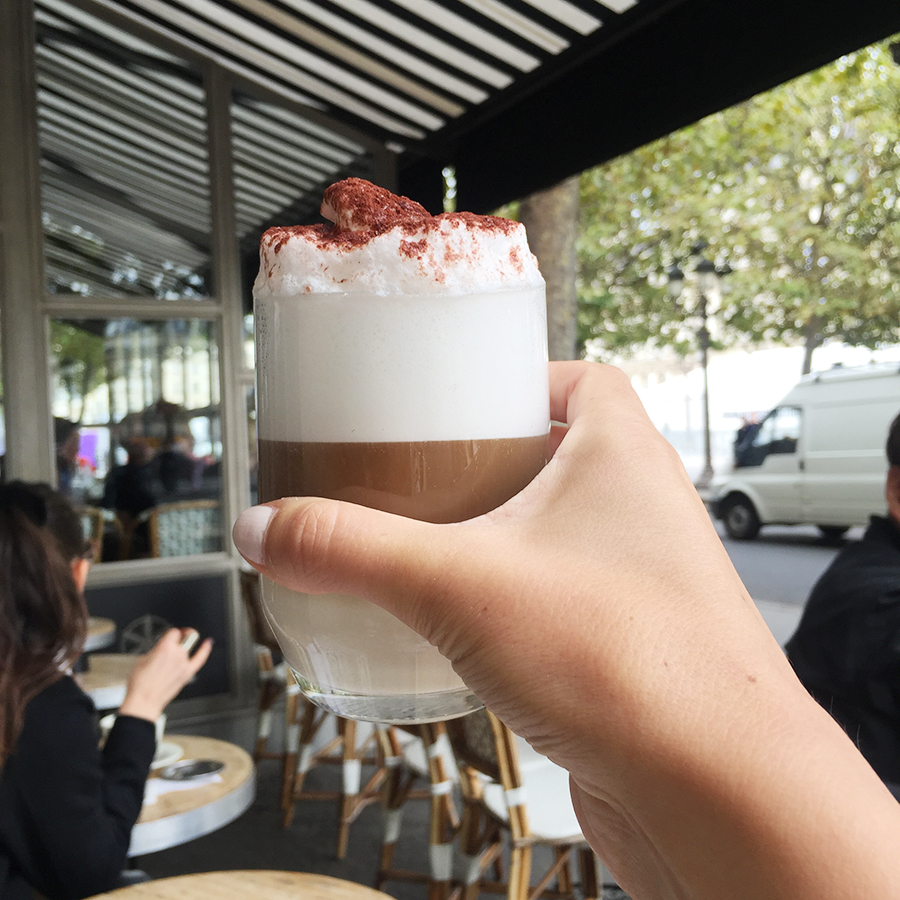 I thought Australia had the most expensive coffee in the world, but apparently I was wrong. In Paris, you pay around 6 euros for a cappuccino. YEEZ! is there gold in it or something?
It was a bit cloudy that day, but by the end of the afternoon the sun finally came out. How beautiful?!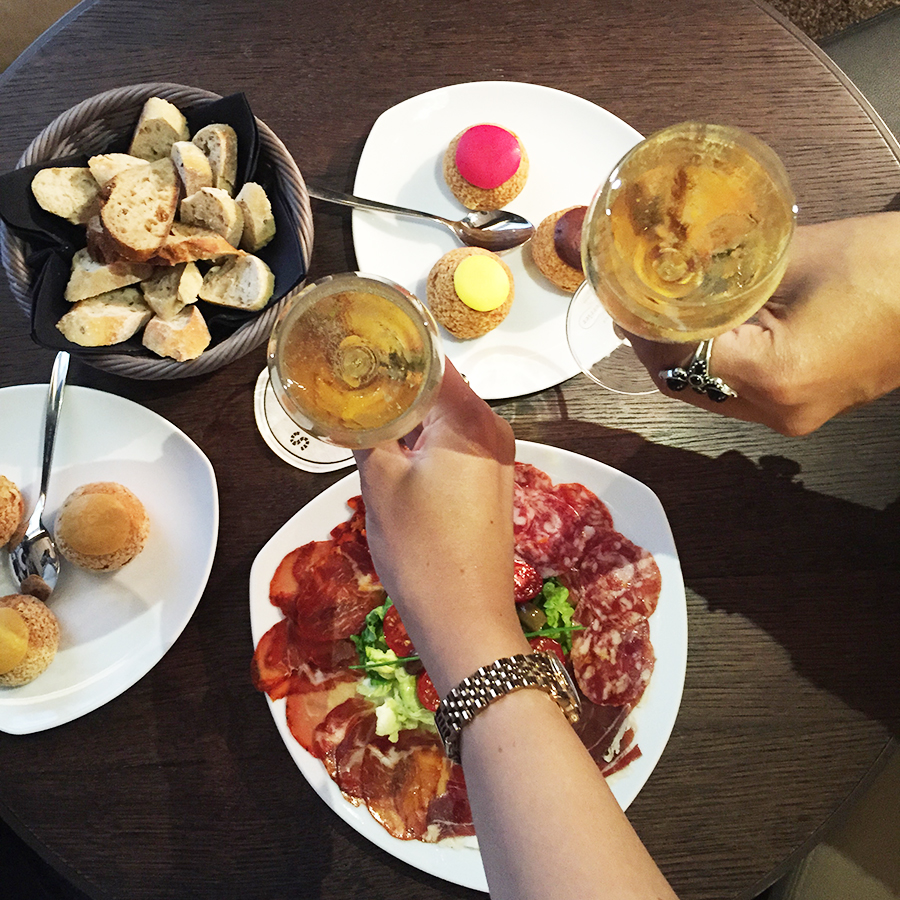 Champagne and deliciousness at the Chess Hotel. Those balls are called Popelini and they're the most amazing thing I've ever tasted. Filled with salted caramel cream I nearly died...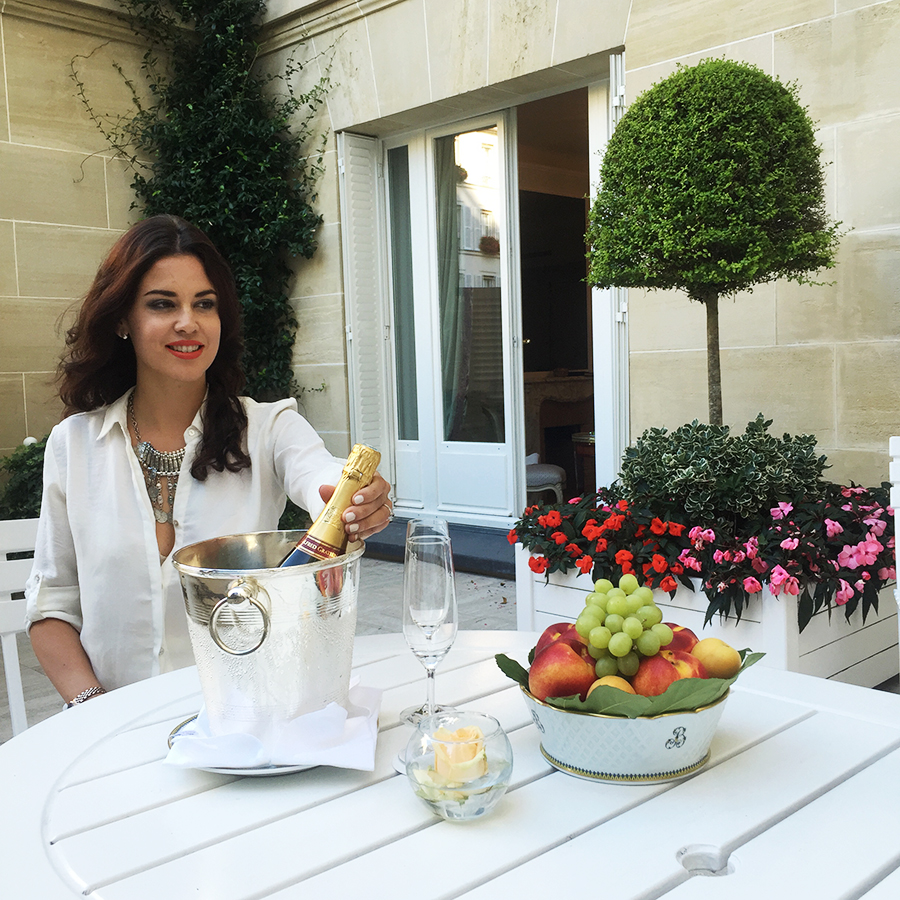 The next day we change hotel and find ourselves in the beautiful Le Bristol, greeted with a bottle of champagne, fresh fruit and macarons. Can it get any better? I don't think so. We spend a few hours chilling out on the terrace before heading out for dinner.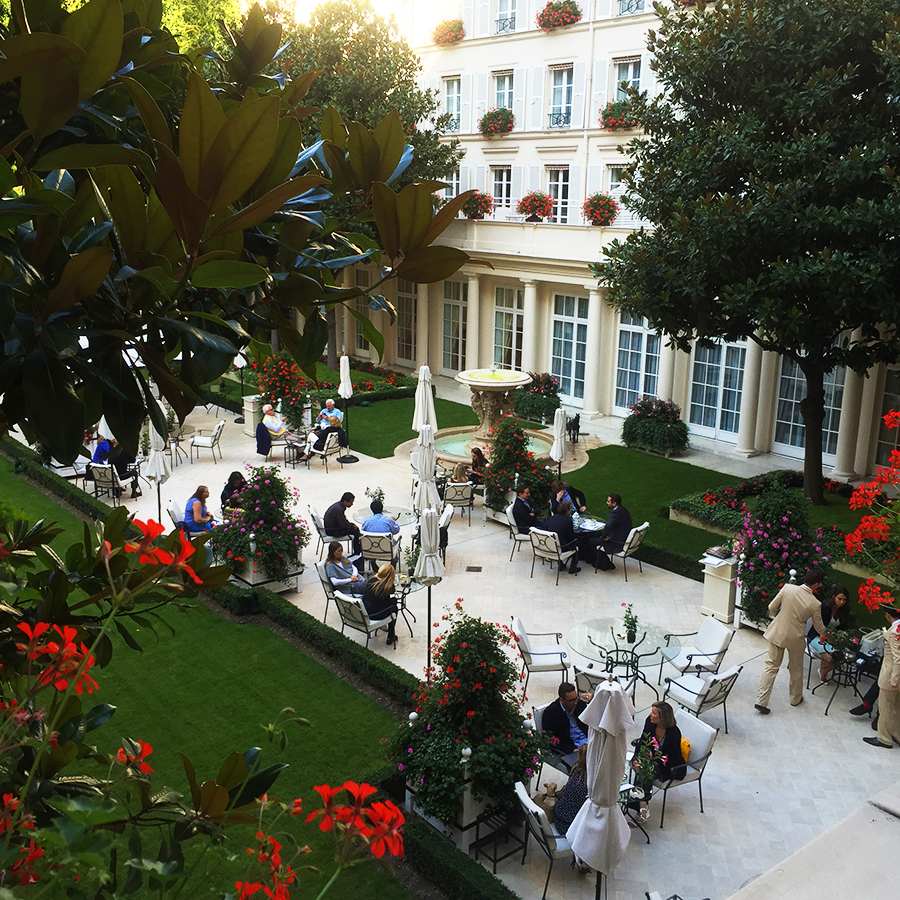 View on the beautiful courtyard from our terrace. That awkward moment when you're taking pictures and the four gentlemen at the table look up at the same time. Whoops.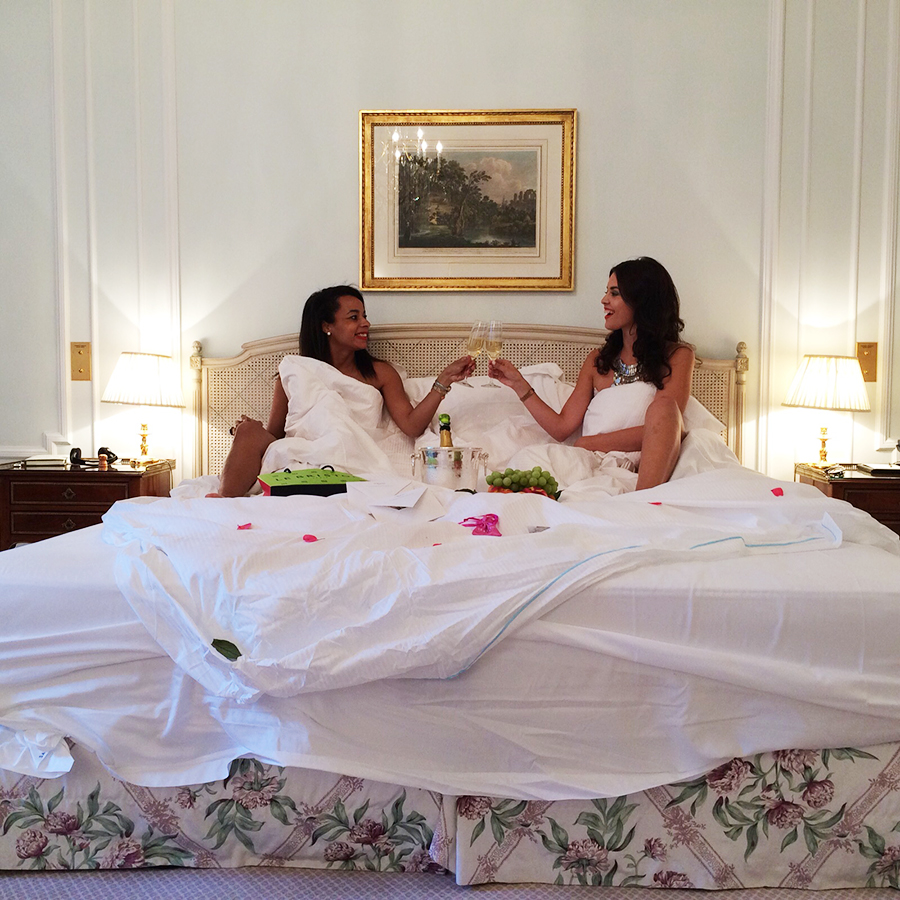 Champagne in bed! We took these photos with the timer on Tatiane's phone and you should have seen us running back and forth to get the right shot. Well, if that isn't a behind the scenes story 😉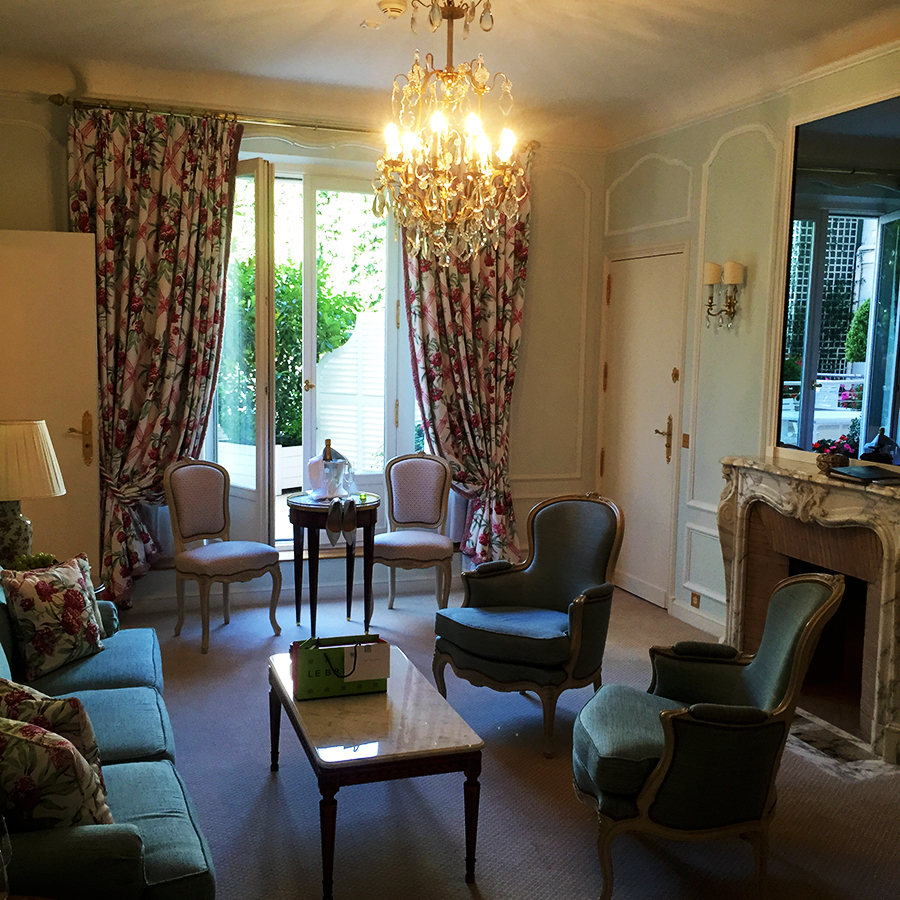 Our suite looks like a proper house, with living room and all. Can I stay forever?
At night, we had dinner at Etoile Sur Mer. A fantastic seafood restaurant just off the Champs Elysees. This is what dessert looked like! I was so excited to try that kind 'exploding ball' dessert for the first time after seeing it on social media non-stop the past few weeks. Basically, the ball is a ball until you drop the sauce over it (which already happened here), then the ball starts changing shape and you're ready to eat. Makes sense? I hope it does. It was delicious anyway 🙂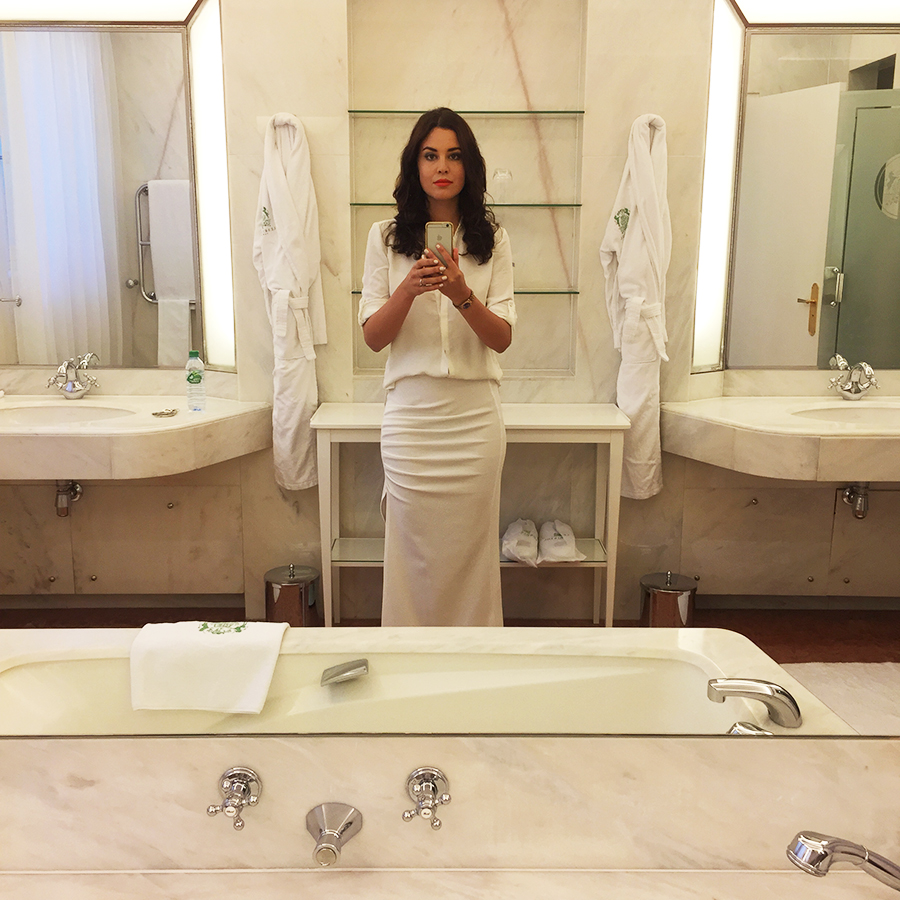 Had to take a selfie in our gigantic bathroom. Excuse the expressionless face, I was concentrating on taking a proper photo.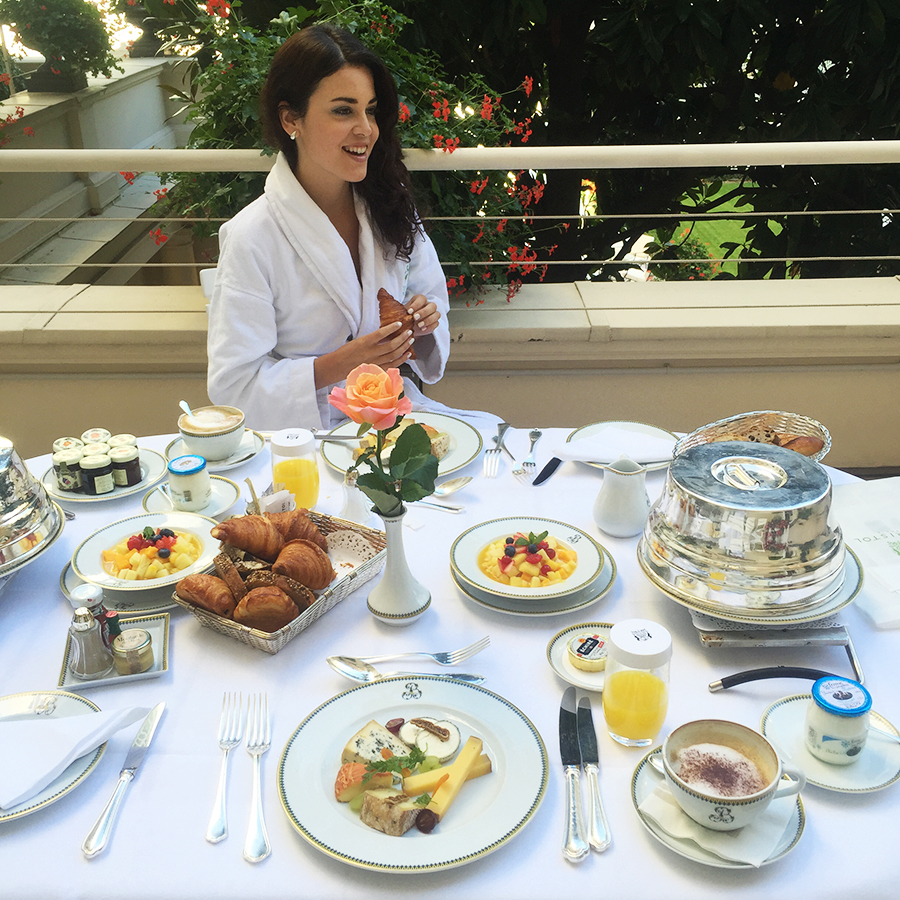 Breakfast at the terrace the next day. Those French cheeses were so delicious. Omelets and pancakes not pictured. I had SO much breakfast that I wasn't again hungry until 4pm. Yep…
We loved our unexpected visitor, Kleopatre the residential cat. SO cute! Reminded me of my own cat which I had when I lived in Australia, it's exactly the same breed. Don't know if you remember me telling you, but we had to find her a new home because we were moving to Dubai.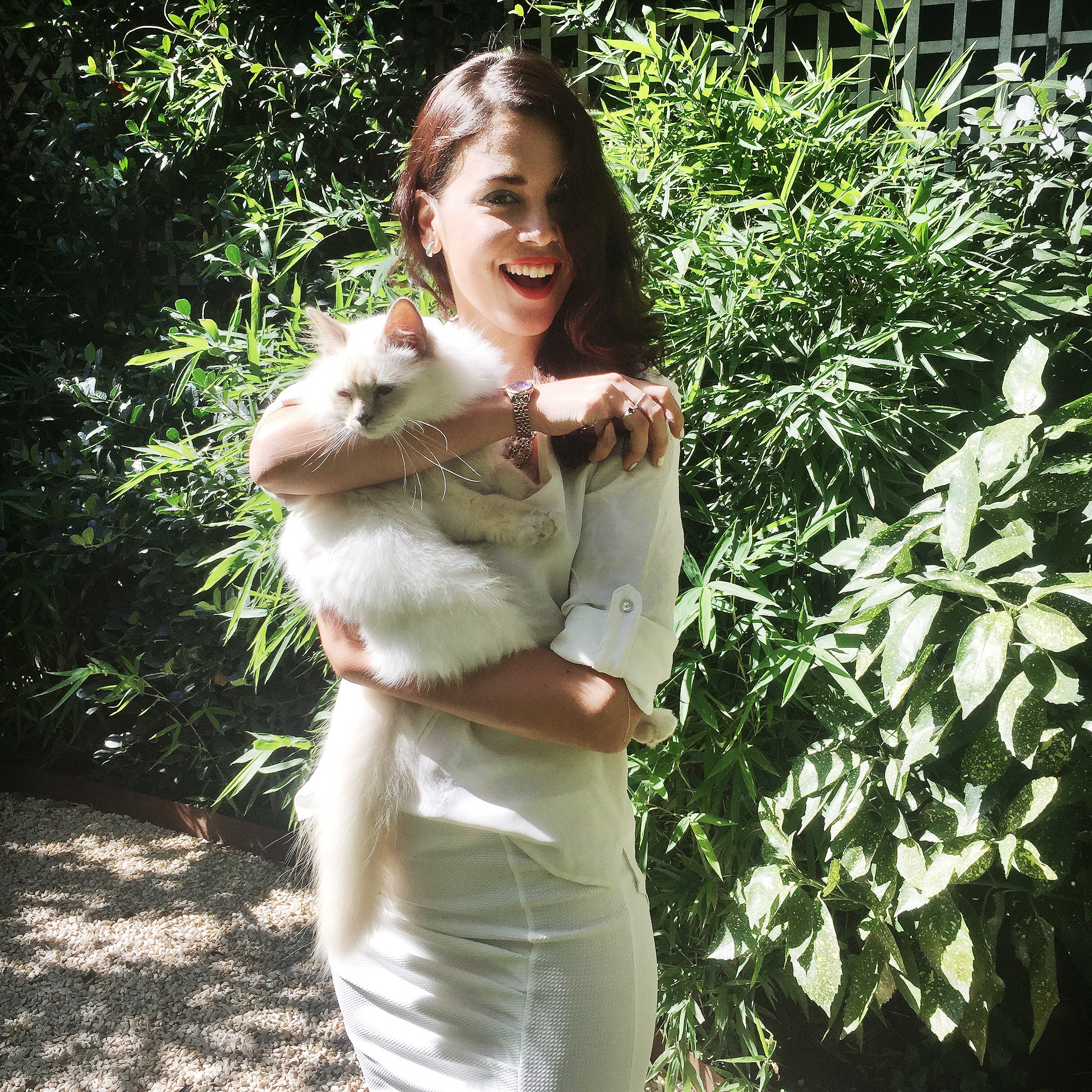 I want to take her home! Adorable.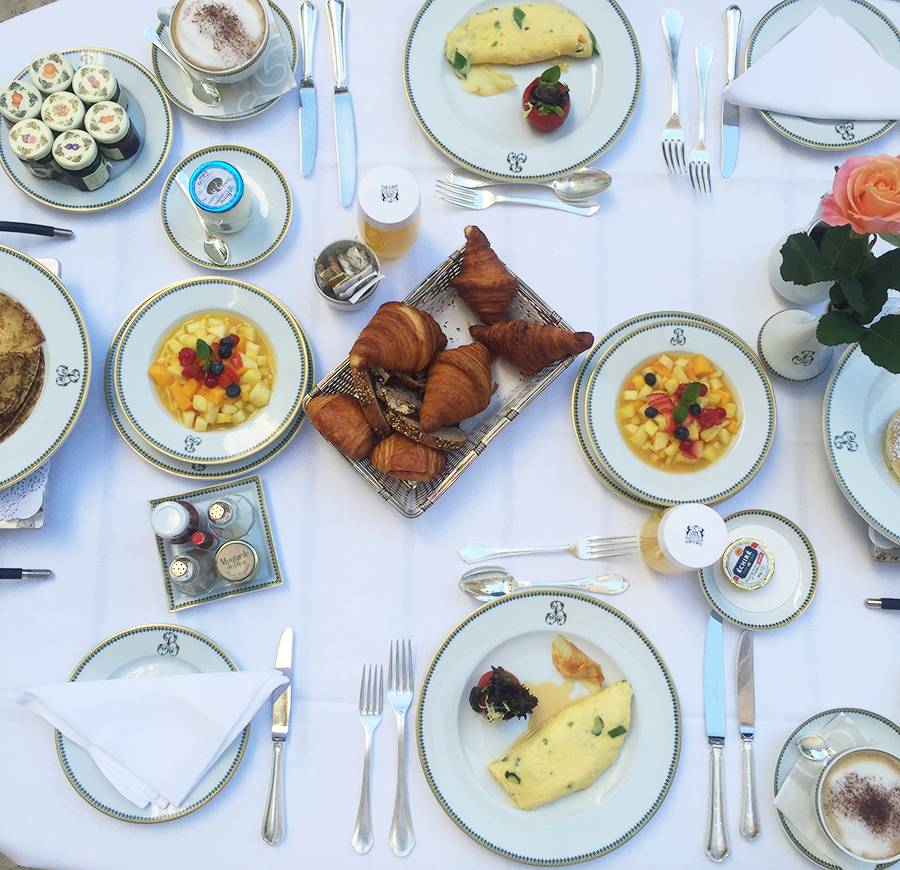 Another breakfast photo, just because it was so delicious!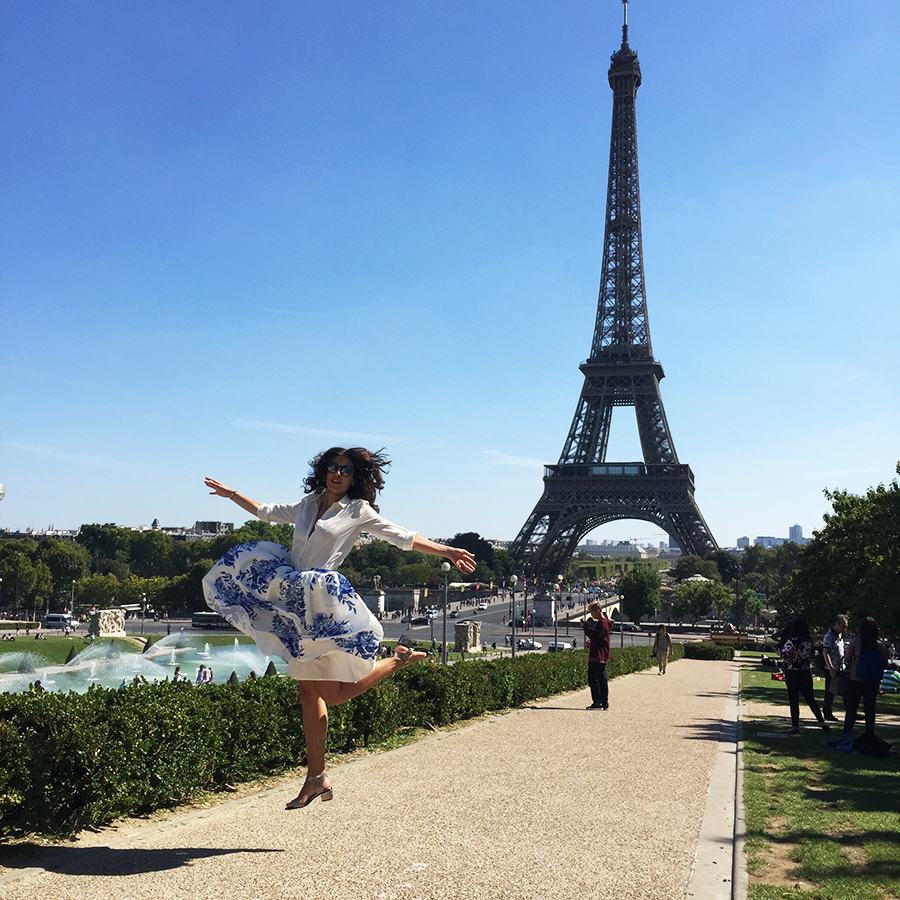 It was such a beautiful day! Really summer weather. We went to the Eiffel tower, took some photos, had a little picnic and ofcourse… took loooads of photos!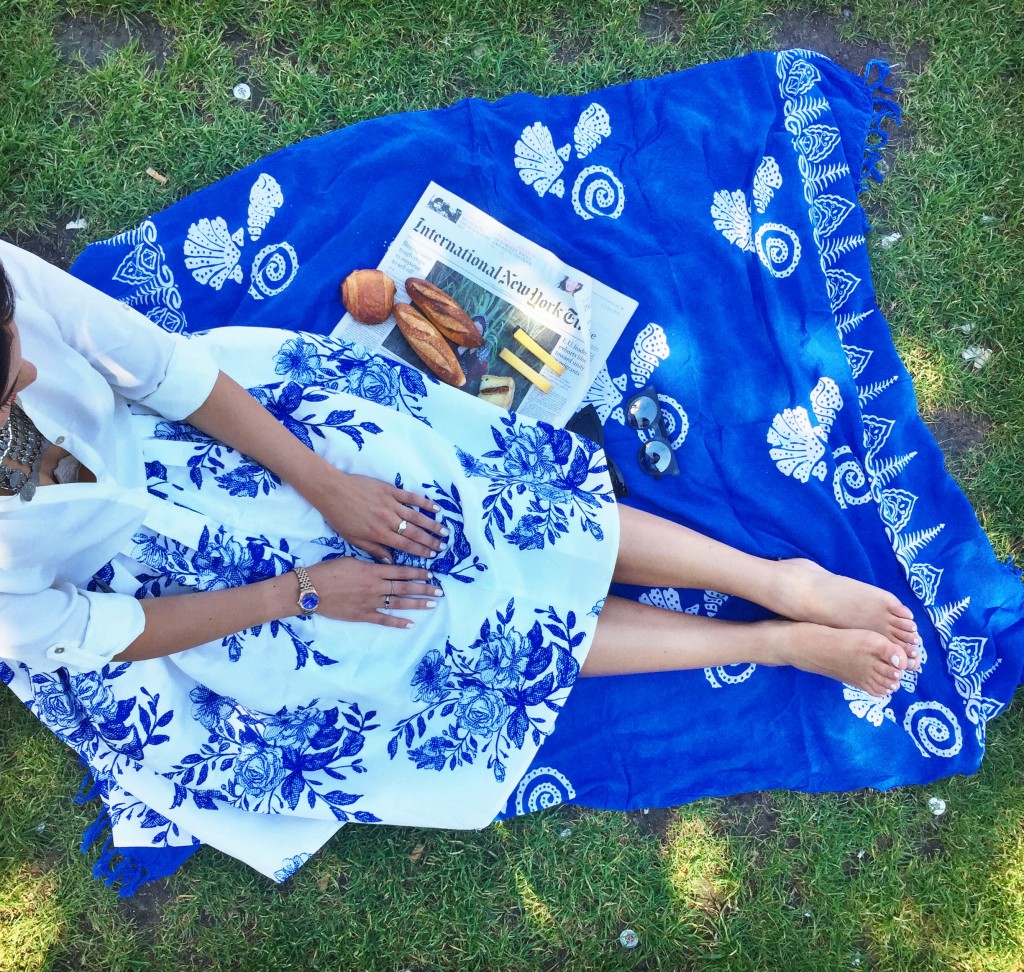 Taking a breather in between sightseeing. I'm wearing a gorgeous midi skirt from Chicwish, which you can buy here.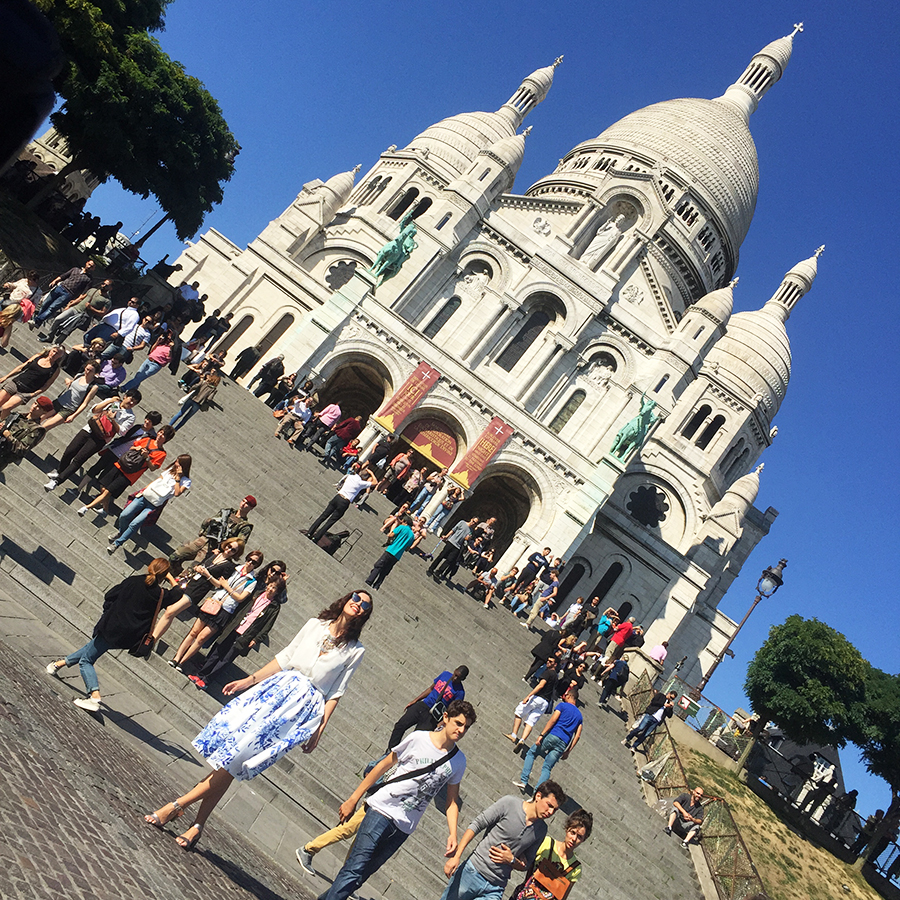 Climbed the 1000+ steps up to Sacre Coeur. Also loved exploring the Montmartre neighbourhood.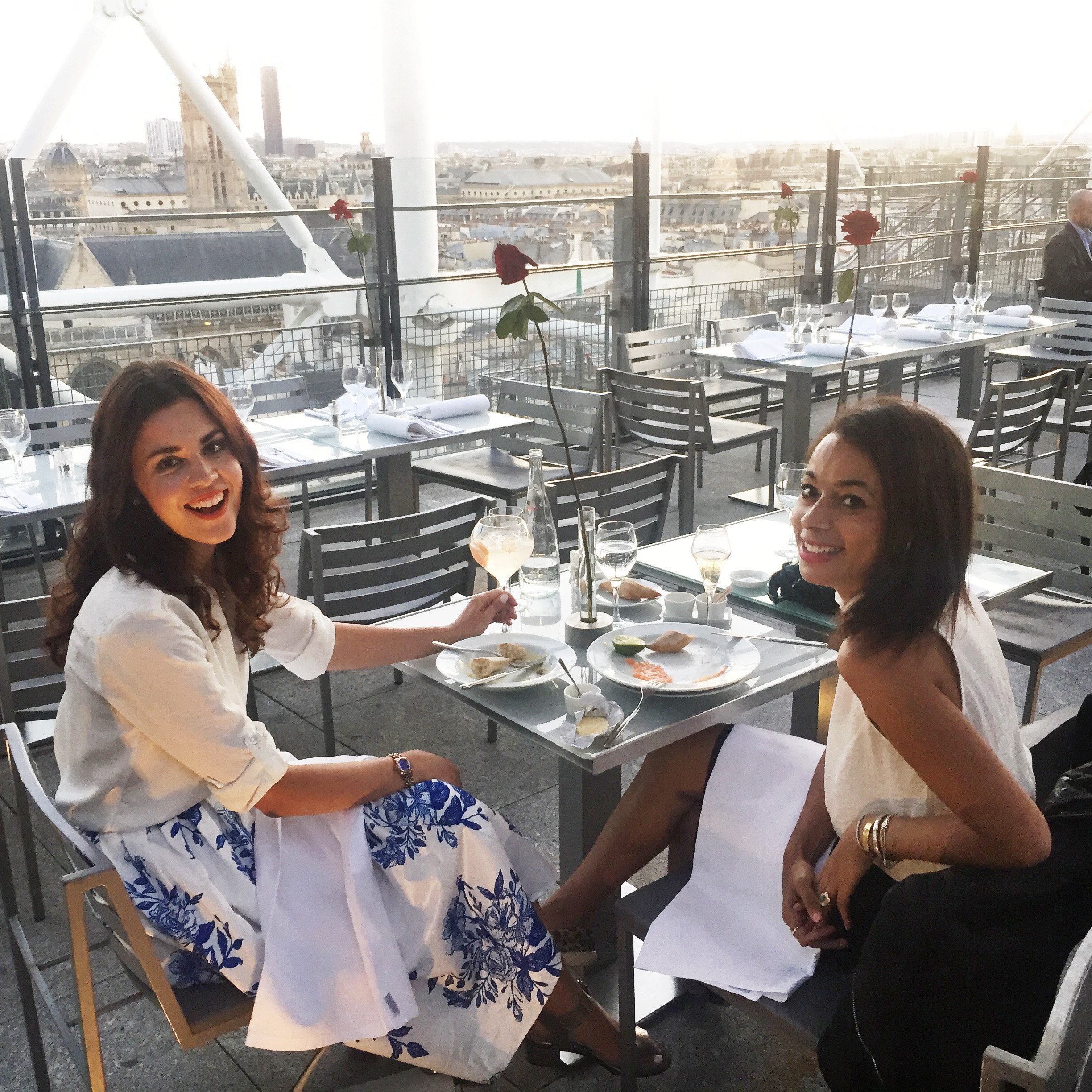 Dinner at Georges later that night. The restaurant is situated on the rooftop of Centre Pompidou and has the most magnificent views all over Paris. Definitely a must-go when in town.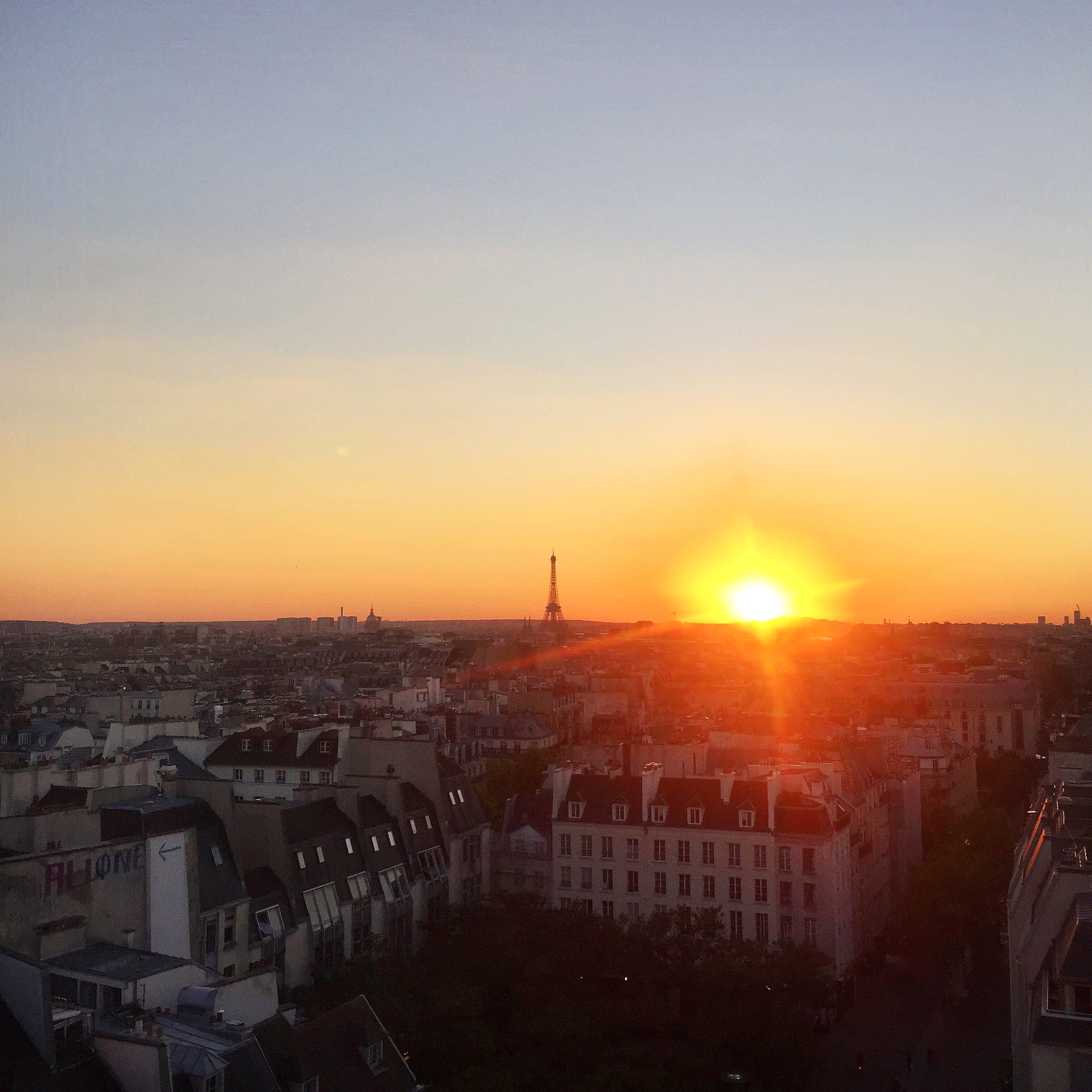 WOW! The sunset we witnessed from Georges was unreal.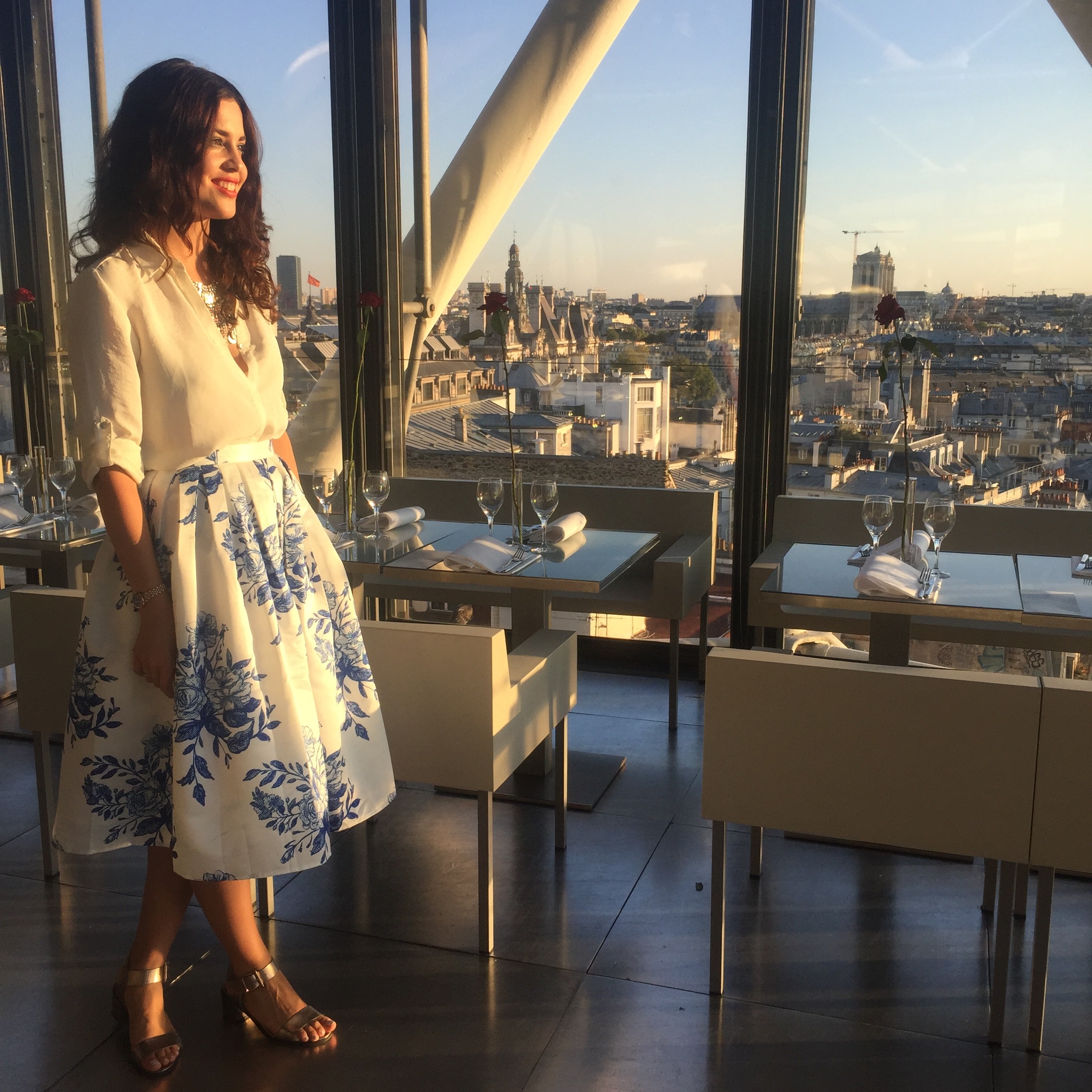 Really cool interior inside. More pictures of our experience at this beautiful place are coming up on FashionContainer later this week.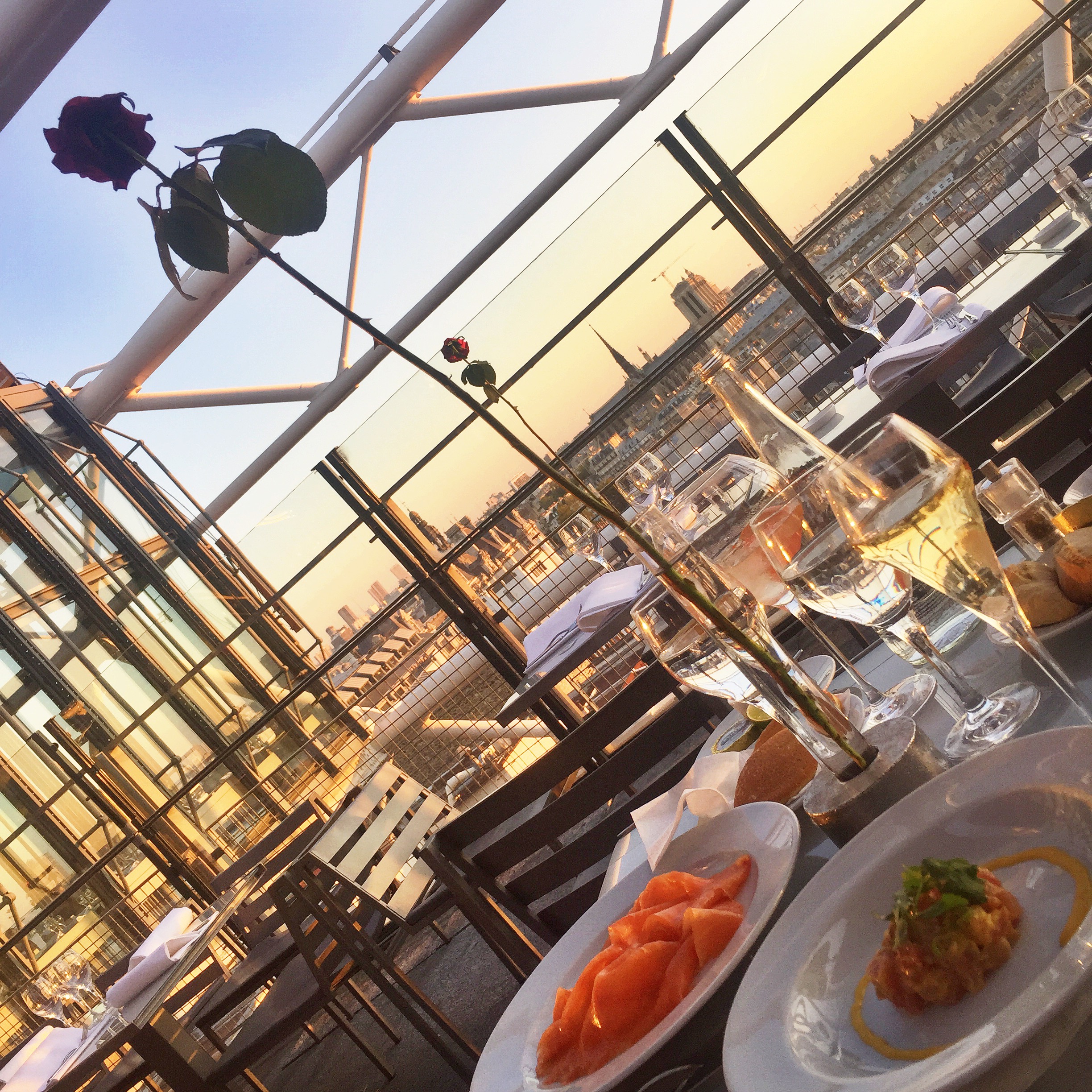 Sea bass tar tar and Salmon as starters. It was SO SO good.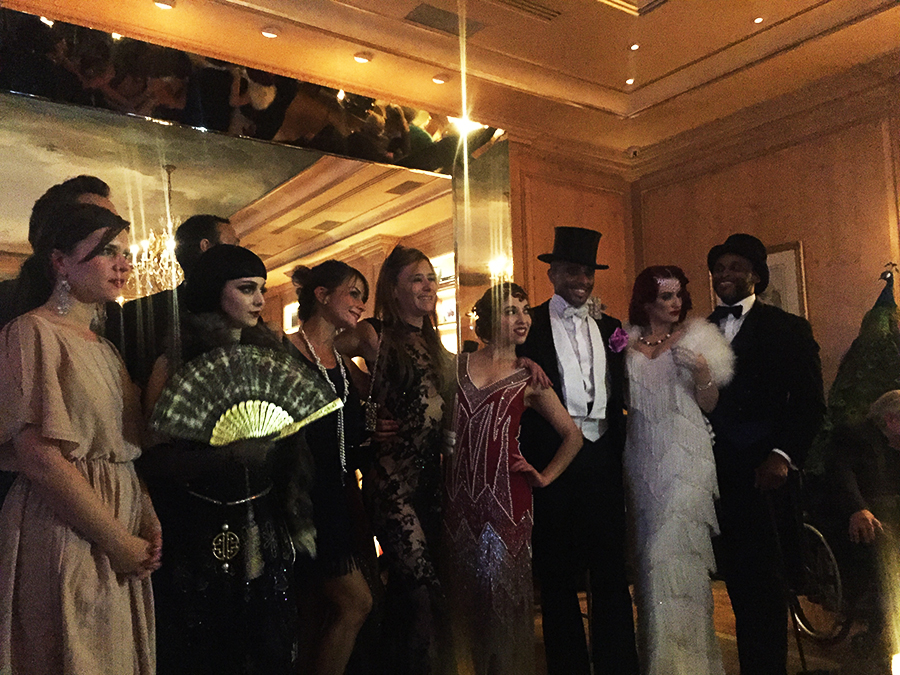 After dinner at Georges we headed back to our hotel to attend a 20s themed party in honour of the 90th birthday of Hotel Le Bristol. It was spectacular! It felt as if I had just walked into the film set of Great Gatsby… 
And the next day we had to catch our plane very early in the morning after having less than 3 hours of sleep. We made so many great memories while in Paris and I honestly can't wait to be back. But first, some other destinations are coming up. Stay tuned! Don't forget to leave a comment below…