A visit to Paris wouldn't be complete without utterly, ridiculously, shamelessly indulging in the fantastic food scene. So here's 5 places we've tried and loved that we want to share with you, in random order.
1.Georges restaurant

A surprising location, a phenomenal view and some seriously delicious food. Sounds pretty good, right? Well, it is. Georges restaurant is situated at the rooftop of the Centre Georges Pompidou and I can guarantee you'll be seriously wowed once you step out of the elevator. It's highly recommend to arrive a little early, even if it were just to witness the sky changing in a zillion shades of orange and take some photos before you start wining and dining. Or champagne-ing, in our case. Try out the Sea Bass TarTar and the Signature Beef fillet. YUM! The staff knows a lot about their dishes, so always ask for their recommendations. A fine vibe, perfect for a romantic dinner or a get together with friends.
Where? 17, Rue Beaubourg (Centre Georges Pompidou)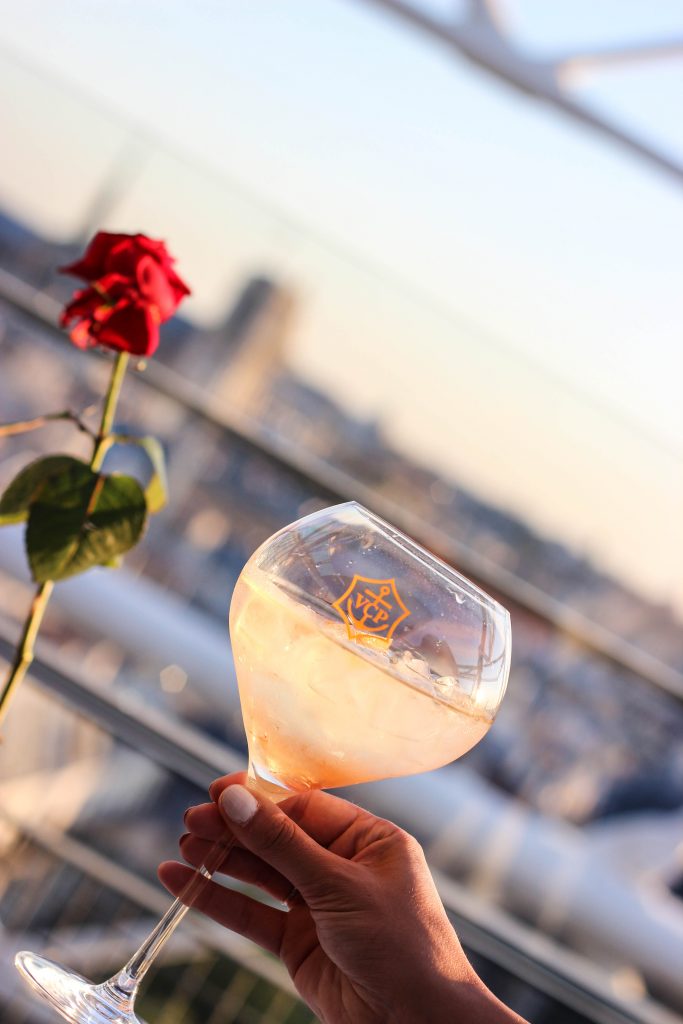 2.Bar 8 Mandarin Oriental
Just off Place Vendome, right in the middle of high-end shopping street Rue St. Honoré you find the blissful Mandarin Oriental and Bar 8. Open for non-guests too, this is the place to enjoy specialty cocktails and mouthwatering tapas. We personally loved the garden terrace, for a moment you actually believe you're in the country side rather than the heart of Paris. Nice relaxing atmosphere, cool crowd and very professional and kind staff. We spend a few hours here unwinding from a super hectic day and absolutely loved the experience. For cocktails we recommend trying the 'Fashionista' (naturally ;)) and Le Caprice.
Where? 251 Rue Saint Honoré, Paris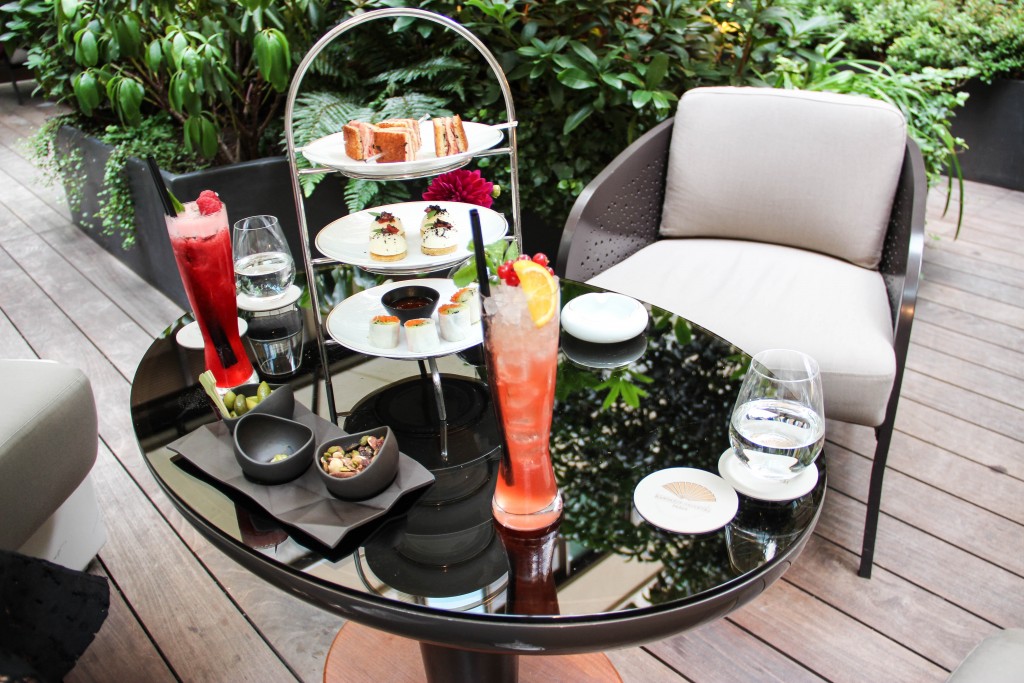 3. Etoile Sur Mer

Just off the Champs Elysees, you find delicate seafood restaurant Etoile Sur mer, owned by the renowned Guy Savoy and run by chef Clement Leroy. We loved the experience from the moment we entered, with the most welcoming staff and dishes that look like pure art and a divine combination of flavours. Our favourites included the crispy red mullet and the roasted Dublin bay prawns. The interior comes in the fine colour palette of different shades of blue (perfectly fitting into the seafood theme), with oriental décor details and cool arty plates. A must-go for fine and innovative seafood cuisine with a touch of uniqueness and extremely kind and helpful staff.
Where? 18 Rue Troyon, Paris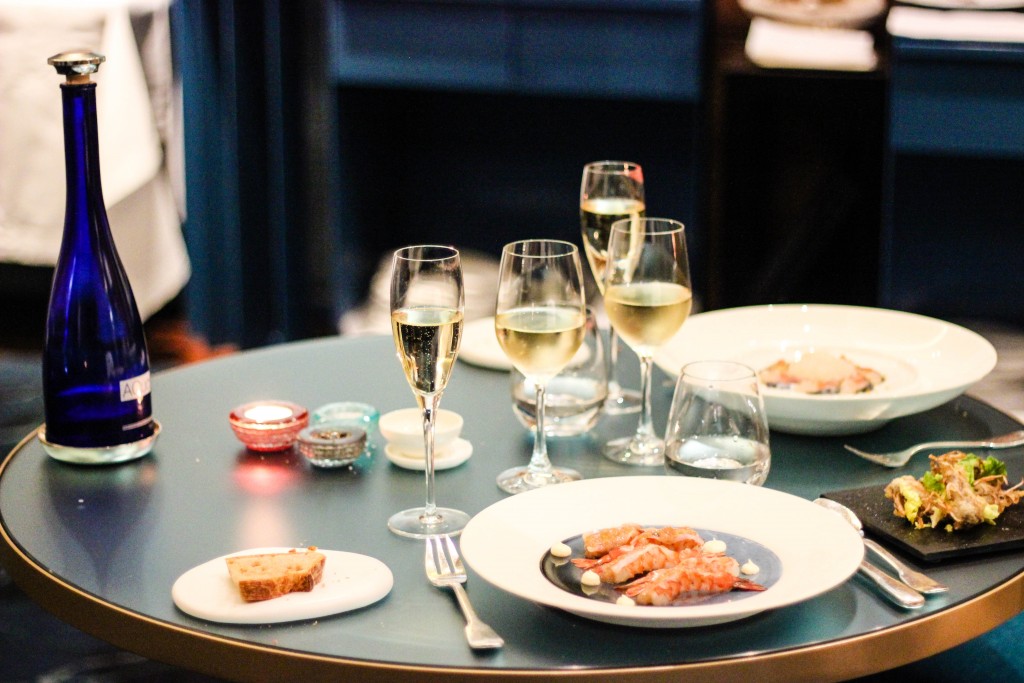 4. Le Très Particulier

Hidden between picturesque houses on a cobblestone street, Le Très Particulier is a hidden gem in every sense of the word. We had some trouble finding it and had to be escorted from the main gate to the bar, but once we made our way up, we were treated with the most stunning view on the bright and shiny Eiffel Tower peeking between the trees. Speaking of magic. We decided to sit down in the garden area, comfortable with a few blankets trying out a selection of Le Très Particulier specialty coktails. Cool presentation, mesmerizing interior (make sure to check out the bathroom, it's the best I've ever seen) and a cozy, intimate atmosphere making you feel right at home. But then with better drinks.
Where? 23 Avenue Junot, Paris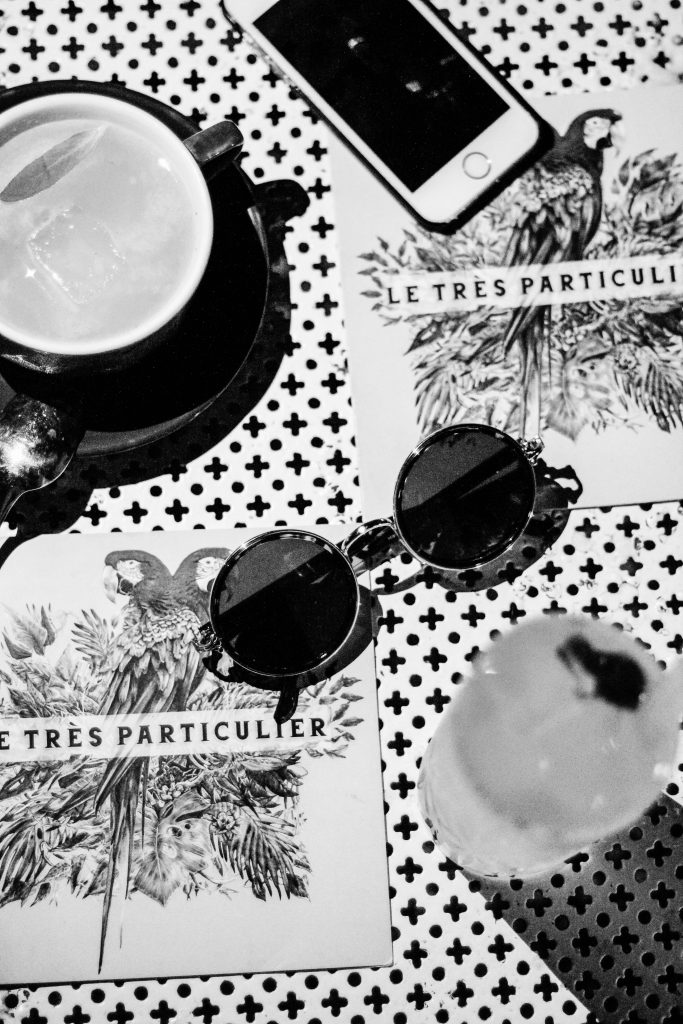 5. Candelaria

Get ready for a hit of the best Mexican food you've ever tasted. From the outside it doesn't look like much, but inside you find the coolest vibe with the coolest people and yummy cocktails and food. The bar is at the back of the restaurant through a door, the perfect spot to hang out for a while after finishing dinner. A little bit hipster style, but so much fun.
Where?   52 Rue de Saintonge, Paris
Photographer: Tatiane Kozijn | Instagram: @tatianekozijn
Location: Paris, France