To call Hotel Le Bristol an icon would be an understatement. 90 years of exquisite history, pure luxury and kind hospitality leaves its mark longer after you've left.
It's 2pm and we arrive at Le Bristol. The sophisticated entrance already gives a glimpse of what can be expected once you enter. Doors are held open for us, our suitcases are taken and we're shown to the reception where 3 incredibly kind staff members greet us. Our room will be ready in an hour or so and we're shown to the garden terrace to have a cappuccino while we're waiting. We sit back and relax, just taking it all in. Well-dressed people walking in and out, waiters completely suit up, a charming ambiance, guests speaking many different languages. From Arabic and French to Russian and English. It's easy to be entertained this way…
The key to…

When entering the lobby of Le Bristol, you'll feel like you're walking right into a sophisticated scene of the 20s. Polished marble, luxe fauteuils, chandeliers, incredibly well dressed people. It's time to check in! We're surprised to be handed a classic key instead of modern cards we only see these days. Totally adds to the charm. Let's check out our home for the next few days, shall we? Like you can probably see coming, it's like a dream. With a beautiful classic interior, large windows, a separate living room and a gigantic bathroom it's more like a proper home than just a suite. While we're tempted to pop open the bottle of champagne that's left on the table for us immediately, first things first. Time to take pictures.
A touch of home
The next morning we order breakfast to our room. We actually planned on having it in bed, but because the weather is so nice we ask for it to be set up on the terrace instead. Speaking of luxury. When we just start eating our omelets, we see something white popping up in between the flowers. Look who's there! One of the 2 residential cats came to check up on us. It's hard to not to fall in love with the curious white fluff ball called Kleopatre. We're surprised how a cat can make us feel at home even more than we already do at Le Bristol. Our new friend hangs out with us for a while and sneaks a piece of cheese that dropped on the floor. In the meantime we take it very slow with our breakfast, all in order to fit in more. Crepes, croissants, pastries, cheeses, fruit. I think we've just landed in food heaven.
One step higher…
If you think you know luxury and hospitality then think again, because Le Bristol takes it up a few notches. When we just arrived at Le Bristol, I found out I had forgotten a dress at our previous hotel. Before I could understand what happened and how it happened, there was a knock on the door and there was my dress, delivered and all. Thank you very much. We also loved being addressed by name, whether making a phone call for room service or talking to the front desk staff. It gives such a personal touch.
What else?
Le Bristol is home to 3-Michelin star Epicure restaurant, a stunning Spa, a rooftop pool overlooking Paris rooftops and also a terrace to enjoy some sunbathing after your swim. The rooms come with a fantastic view; ours looked out on the charming courtyard. What more could one ask for? In honour of Le Bristol's 90th birthday a 20s themed party is hosted in the hotel while we're there and what a fun time it was. I felt like I walked right into the film set of the Great Gatsby!
Concluding…

Definitely one of those mind-blowing, pinch-me experiences that left us wondering if what we're living is real. If you want to feel like a royal, even if it's just for a few days, you know where to go.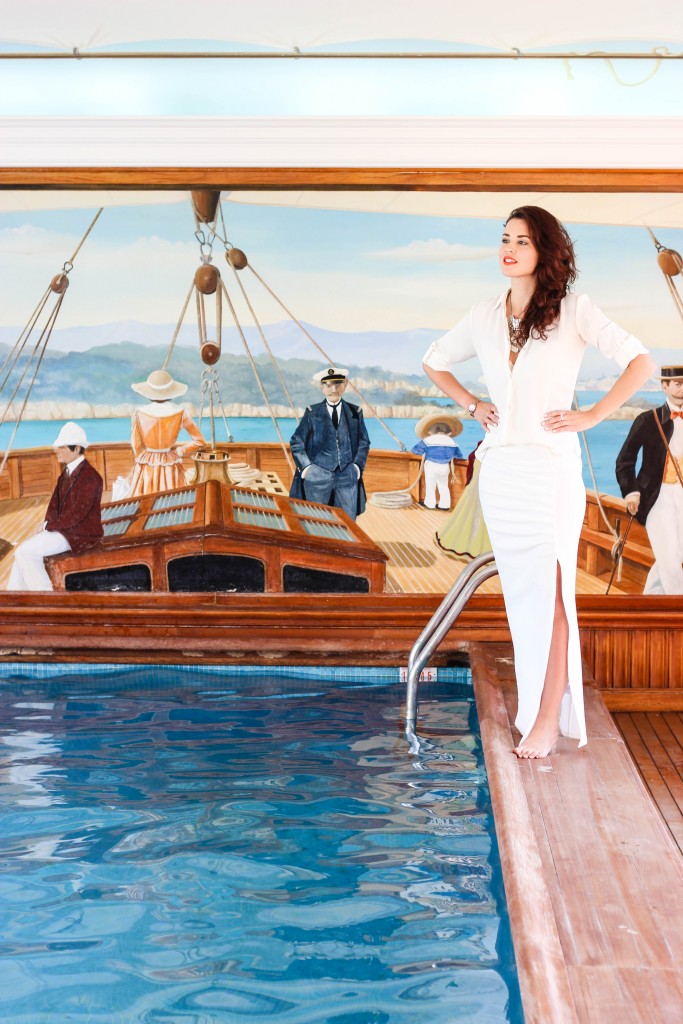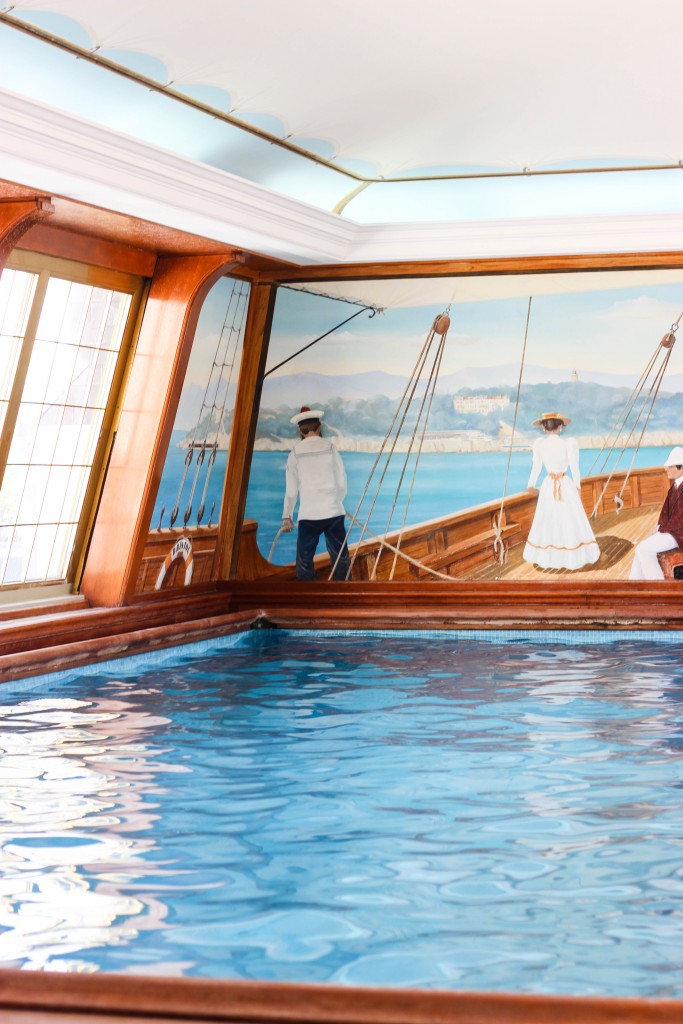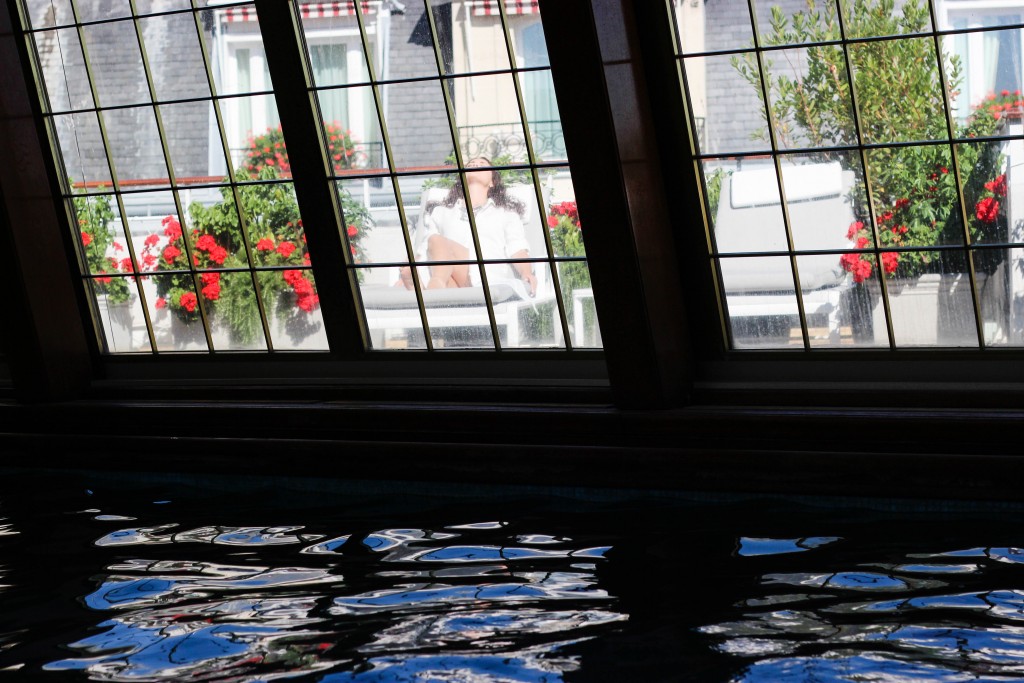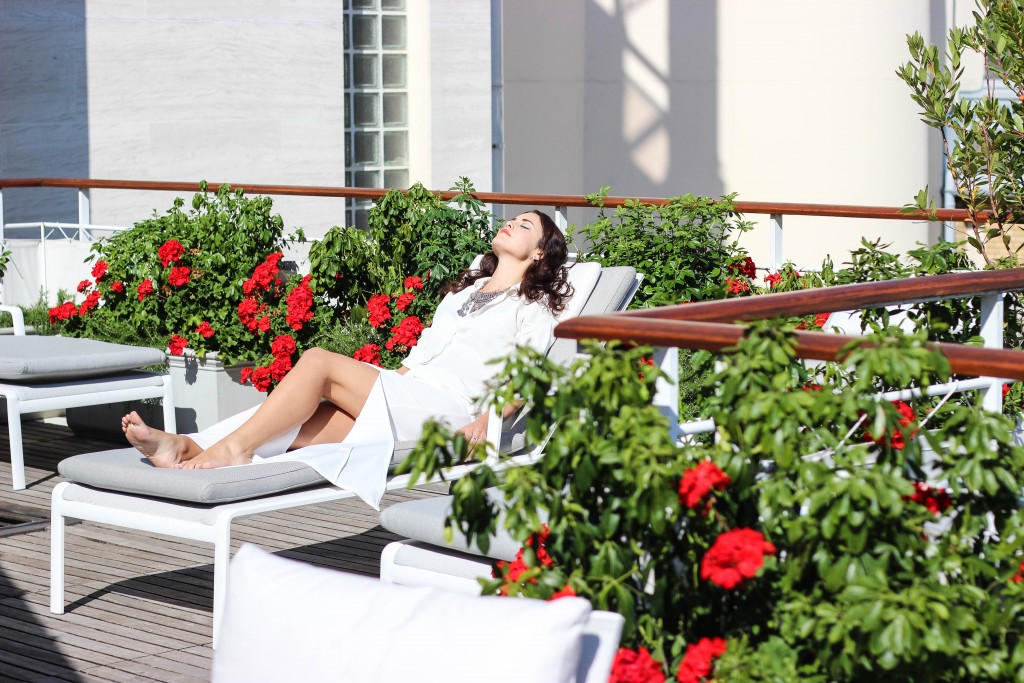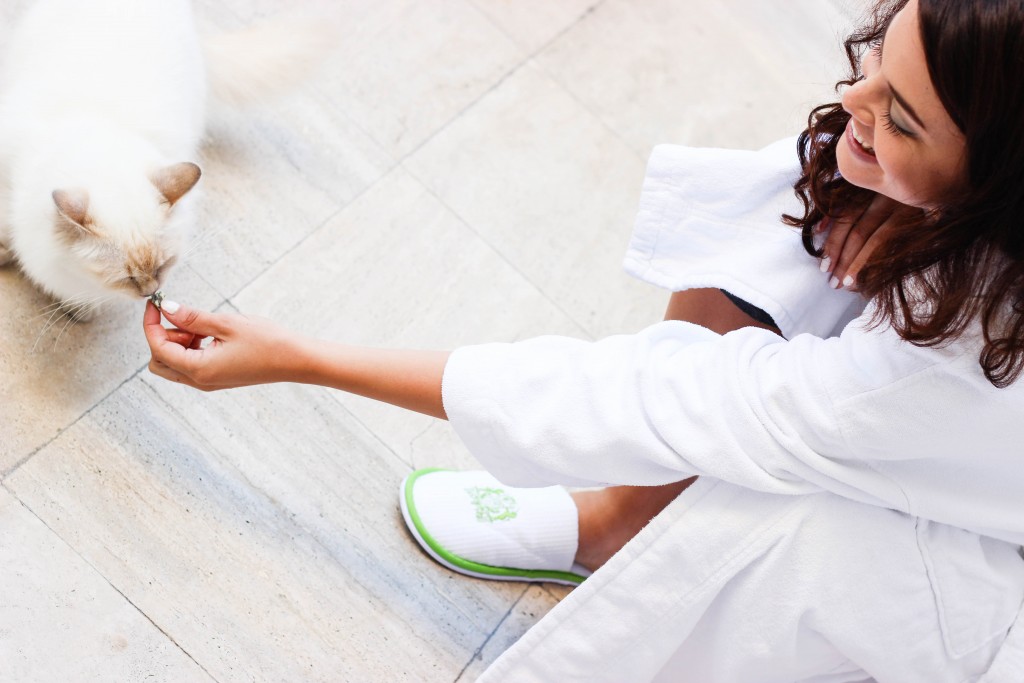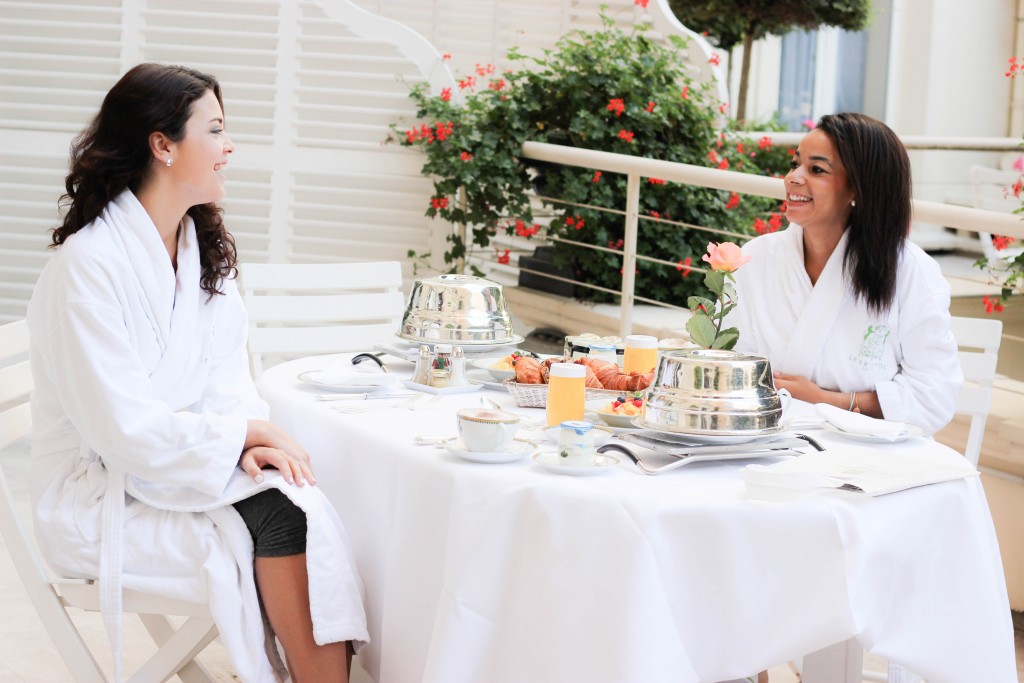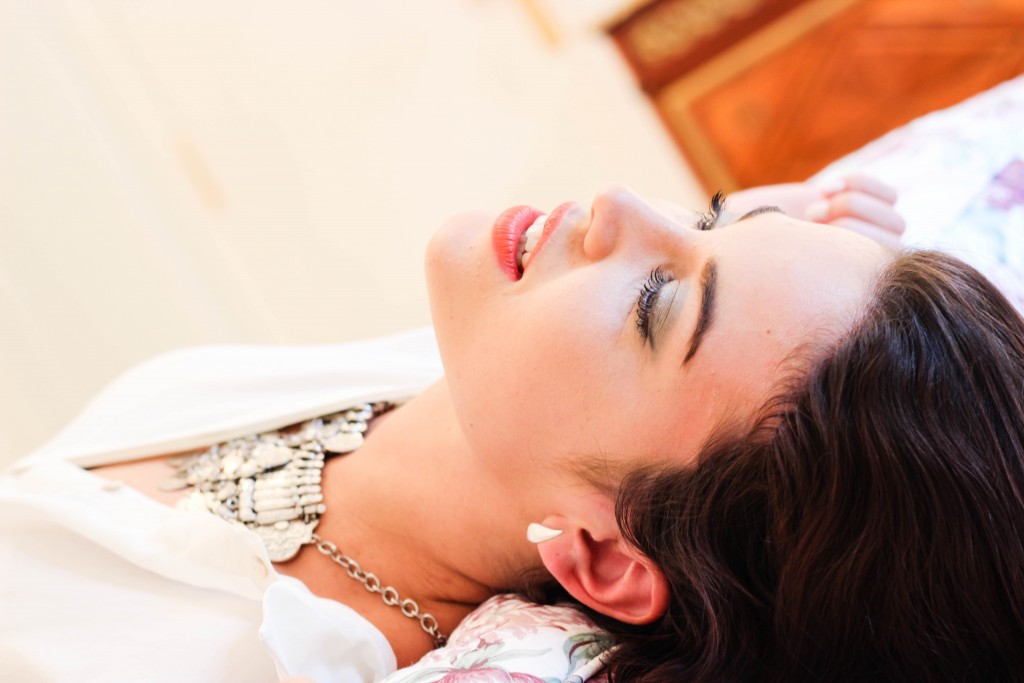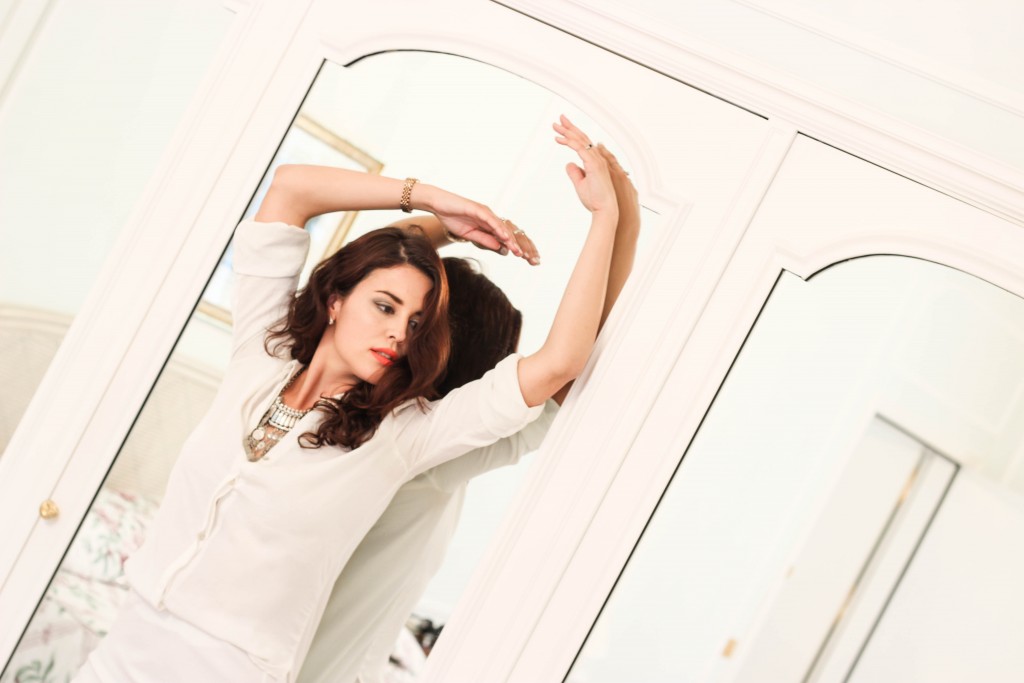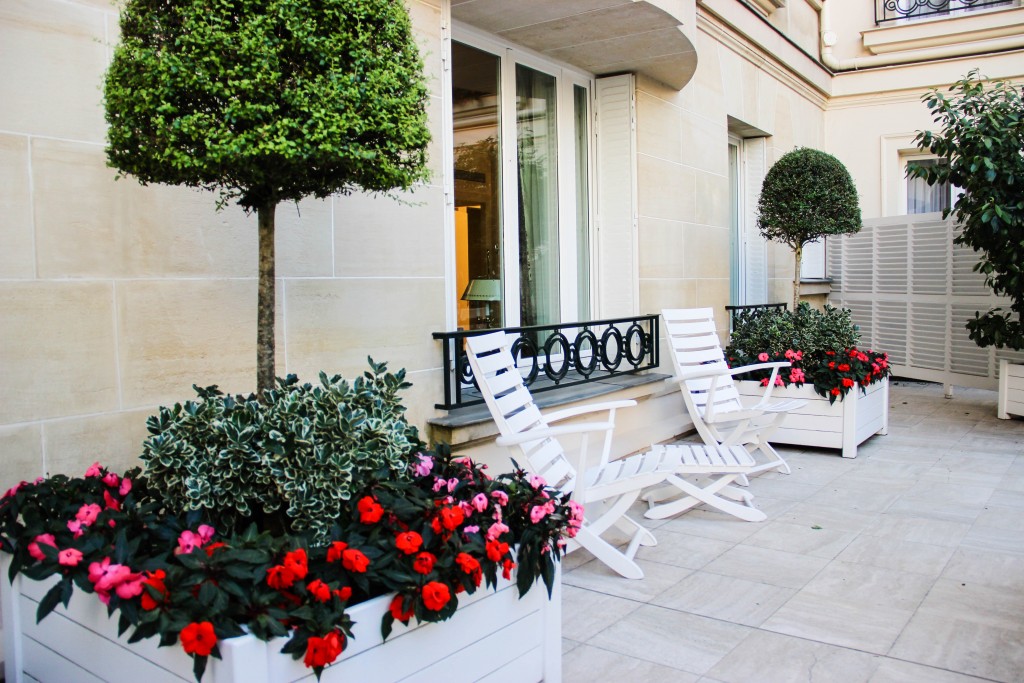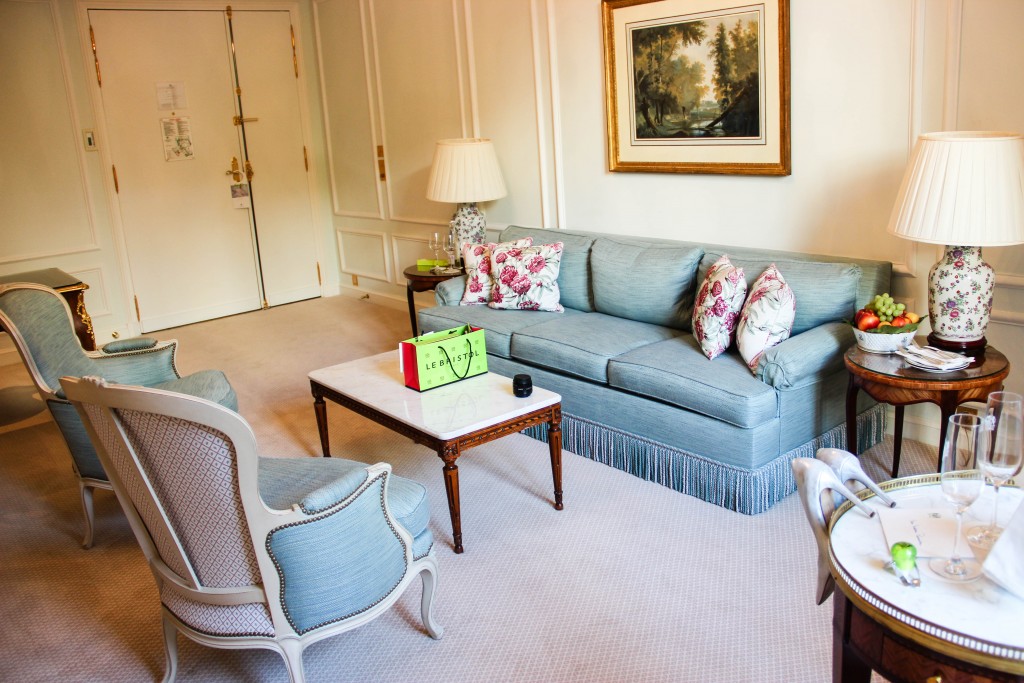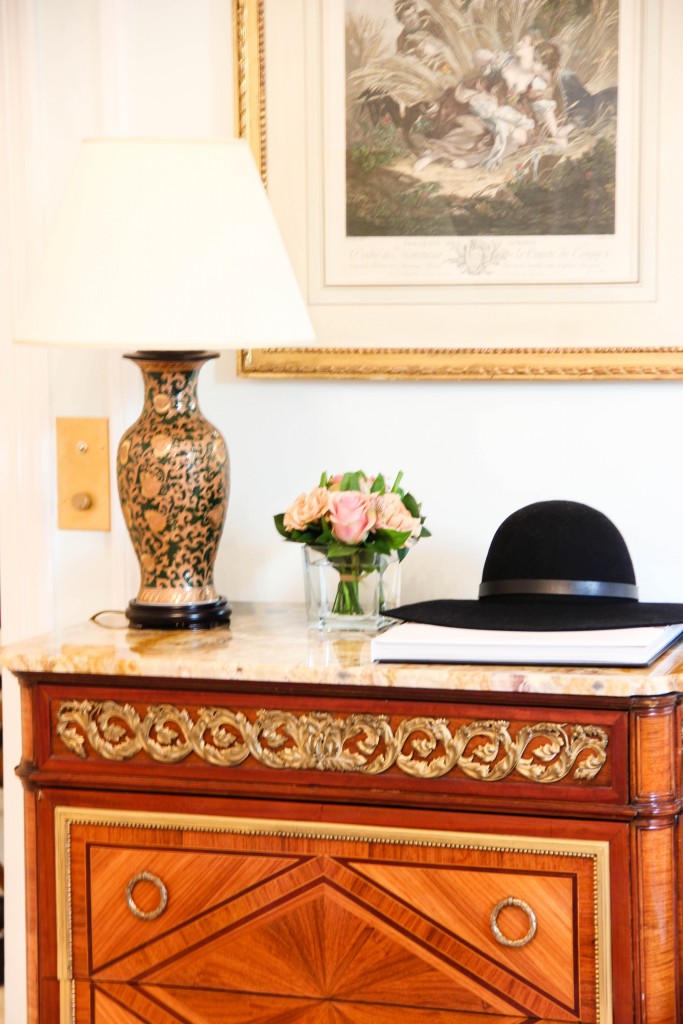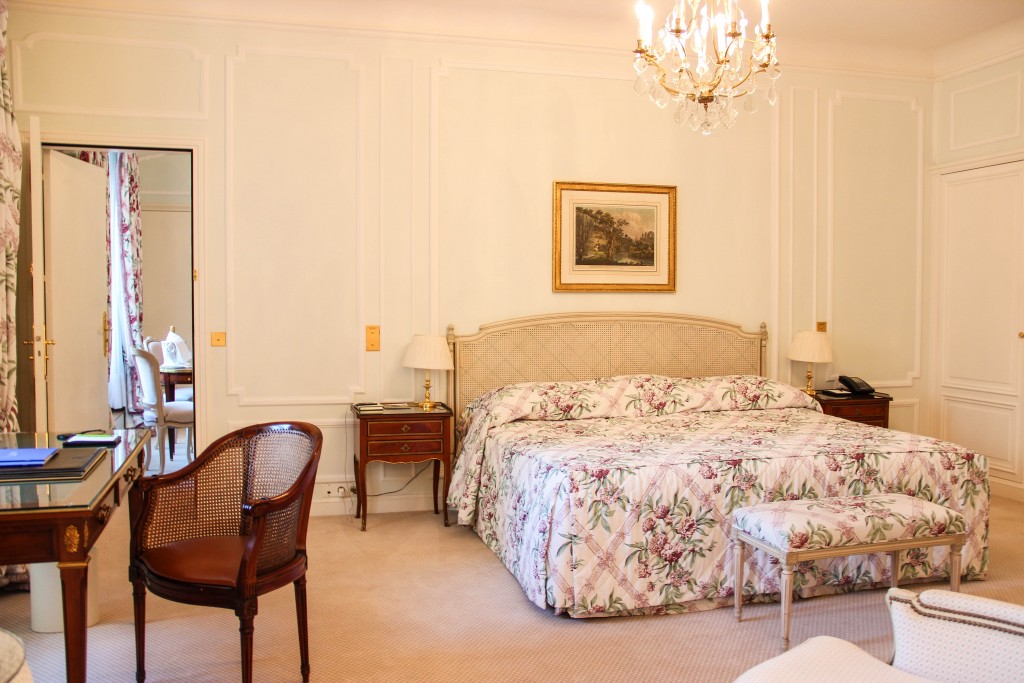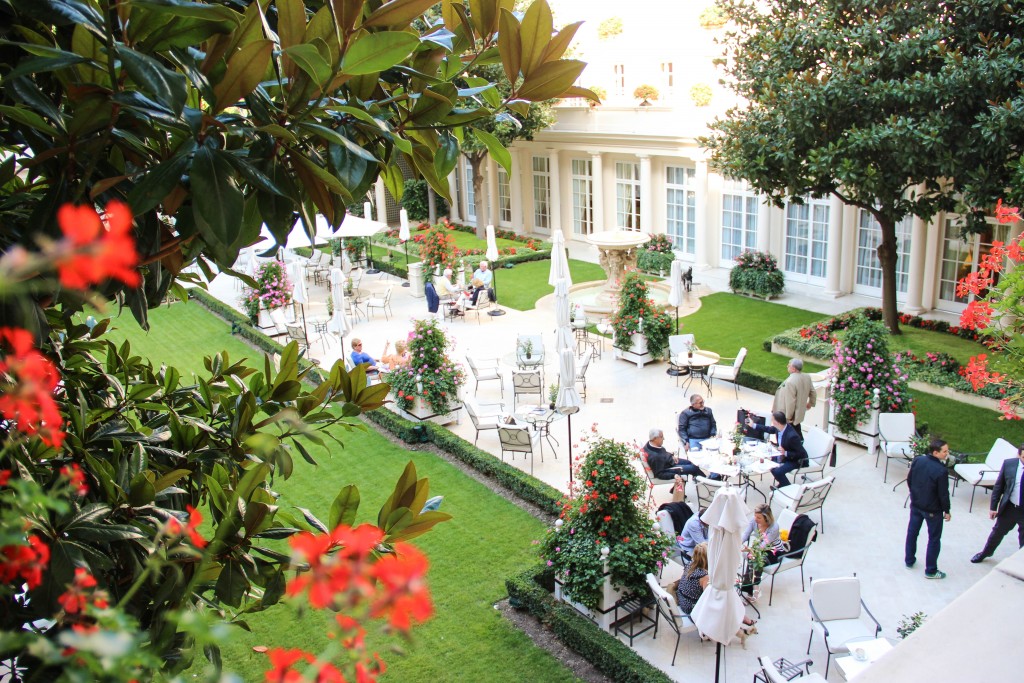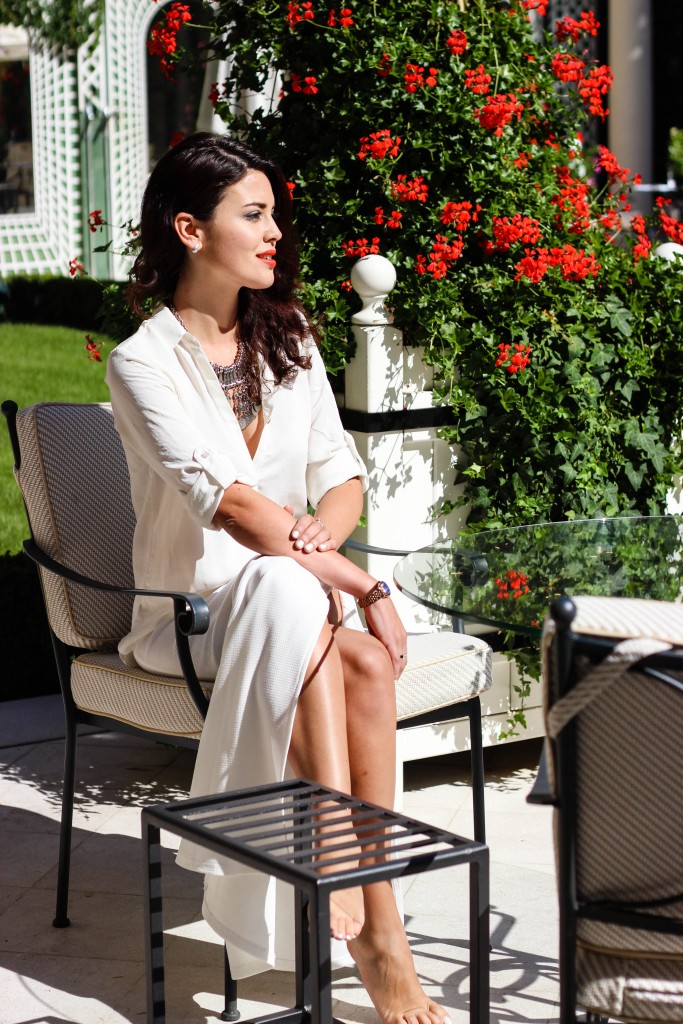 Photographer: Tatiane Kozijn | Instagram: @tatianekozijn
Location: Hotel Le Bristol, Paris
What I'm Wearing: Asos white skirt, BCN white shirt (similar here), Lovisa necklace (similar here), Michael Kors lexington watch