City with the mesmerizing skyline, fantastic food scene, lively neighbourhoods and the most spectacular sights. I'm talking about Toronto! We had the pleasure of spending one week in this amazing city to celebrate the fact that Jet Airways now offers direct daily flights from Amsterdam and ofcourse to share with you the ultimate to-do's in Canada's coolest city.
Jet Airways offers flight fares ranging from 399 euros economy class, to business class for 1390 euros. Very reasonable, especially considering the fact that the distance between Amsterdam to Toronto is a mere 5,978 km! We had the absolute pleasure to fly business class for the very first time in our lives. It was an unforgetable experience! Not only because it was the first time, but also because the service and level of comfort was simply fantastic. But more about our in-flight experience in a post that will go live later this week.
For now: let's focus on all the beautiful things Toronto and its surroundings have to offer.
Skyline
For the most beautiful skyline view of Toronto, take the ferry to Centre Island from downtown at the Ferry Docks. The ride take around 15 minutes and is spectacular for its fantastic views! Especially in summer, it's very much recommended to bring your own picnic goodies, because the cafe's on the island get very busy and are also quite pricey. Plus I have to admit bringing your own picnic to Centre island is much more fun. Because this way you can set up camp near the water side for the best of the best views. Wait until the sun sets, keep your glass of wine close and simply take it all in. Pure bliss.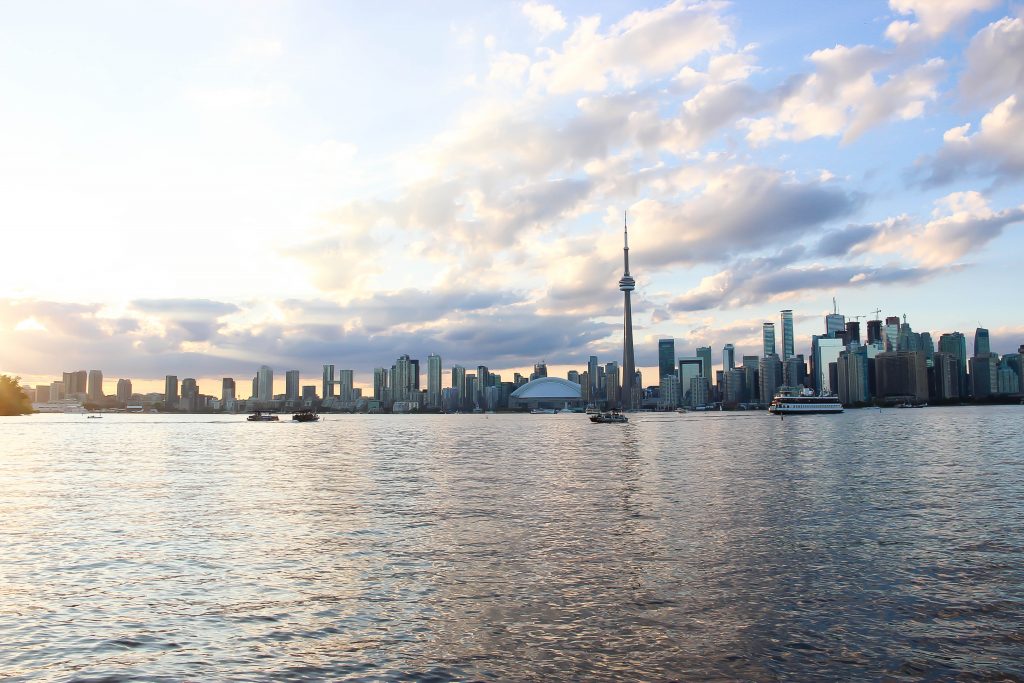 Wine tasting in the Niagara Valley
We ventured out to the Niagara Valley for a so called 'Niagara's fines wine tour'. The Niagara valley is a beautiful, lush  green area with many charming vineyards and sceneries. This is a photo from our last wine stop of the day, the Creekside Estate Winery. Beautiful wines, awesome staff, plus the interior of this winery is so cool!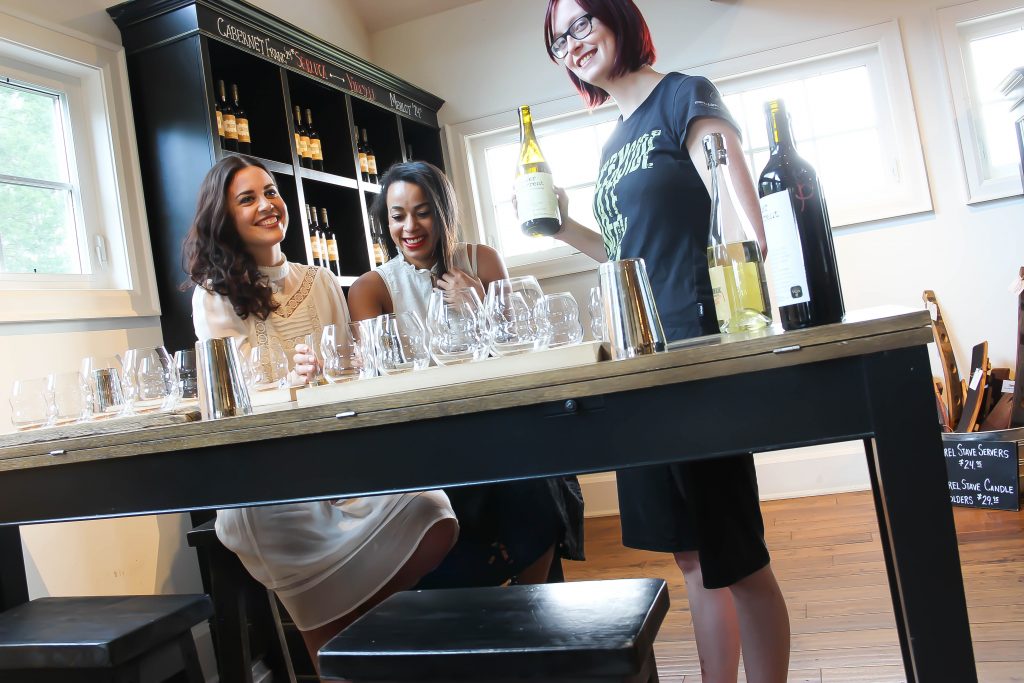 Nathan Phillips Square
Can't pass on this good photo opportunity! The Nathan Phillips square is an urban plaza in downtown Toronto next to the city hall. From here you have a photogenic view over the city's skyscrapers and it's also the spot to chill down and people watch with a hotdog in hand. Plus, call us cheesy, but the colourful Toronto sign is a must-take photo!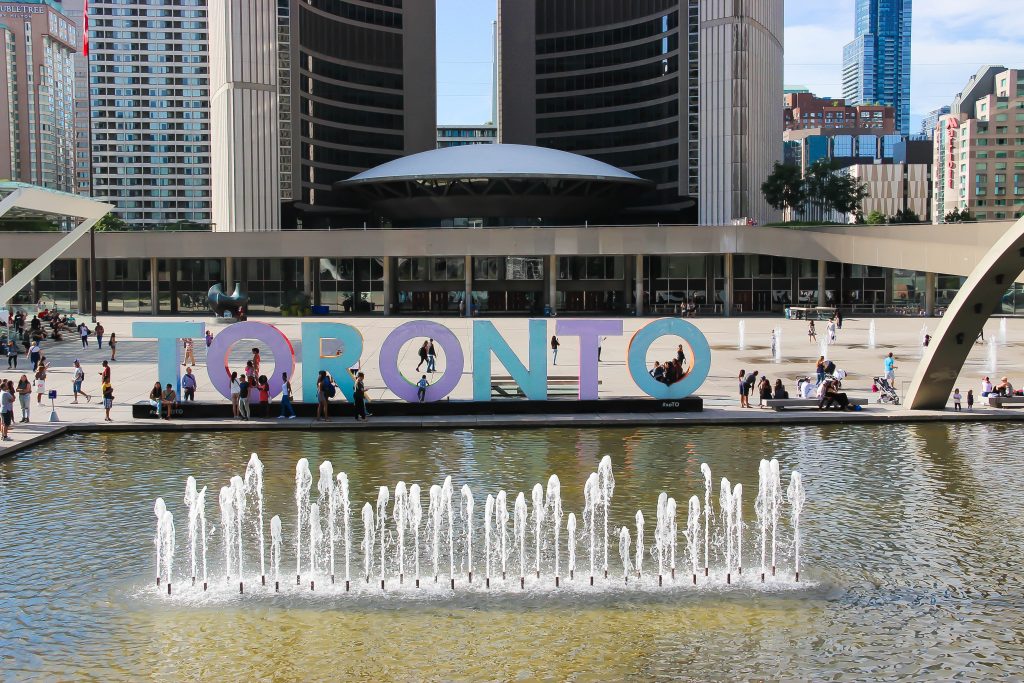 CN Tower
At 553.33 m-high, Toronto's renowned CN tower once was the highest tower in the world! That was before the Burj Khalifa and the Canton tower arose. Anyway. This icon is an absolute must-visit nevertheless, even though I have to warn you for the crazy queues to get up. Luckily for us we were able to get VIP entrance, which made the waiting time go down from 2 hours to 15 minutes. At the top, there's a restaurants (make reservations!) and a fantastic 180 degrees city view.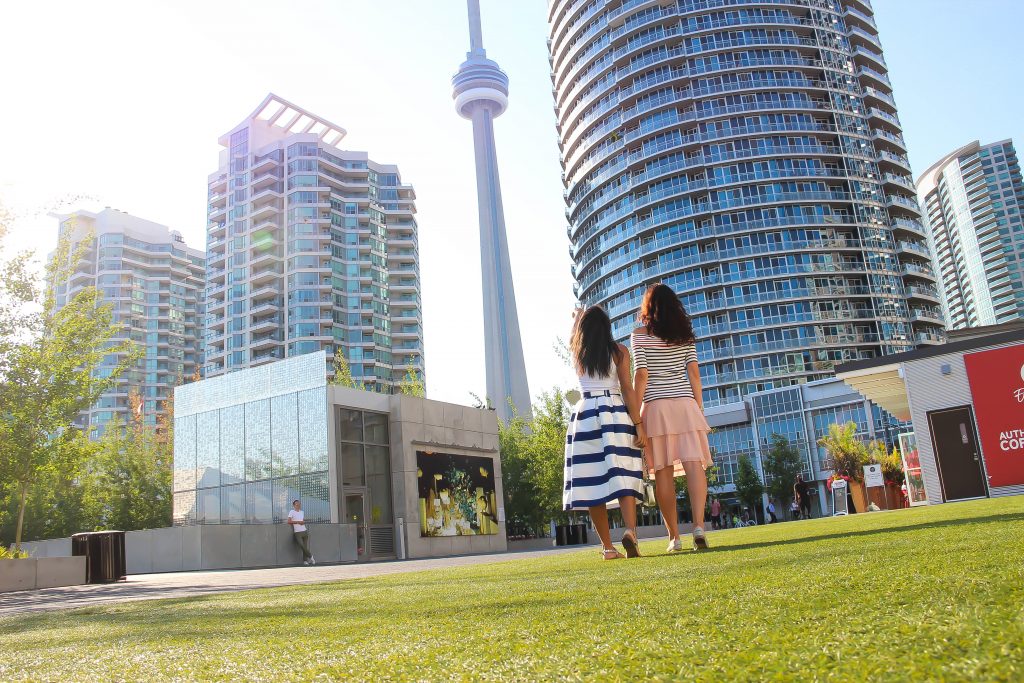 Kensington
Yay for Toronto's food scene and Yay for Kensington! the Kensington market is a multi cultural neighbourhood famous for its colourful houses, hippie like vibe and amazing eateries with cuisines from all over the world. We had a Mexican lunch at 7 lives and you absolutely HAVE to go. So good. But more about Toronto and its food in the upcoming Food hotspots post here on FashionContainer. Aside food, Kensington also offers a lot of cute one of a kind boutiques and is just great to explore simply by wandering around.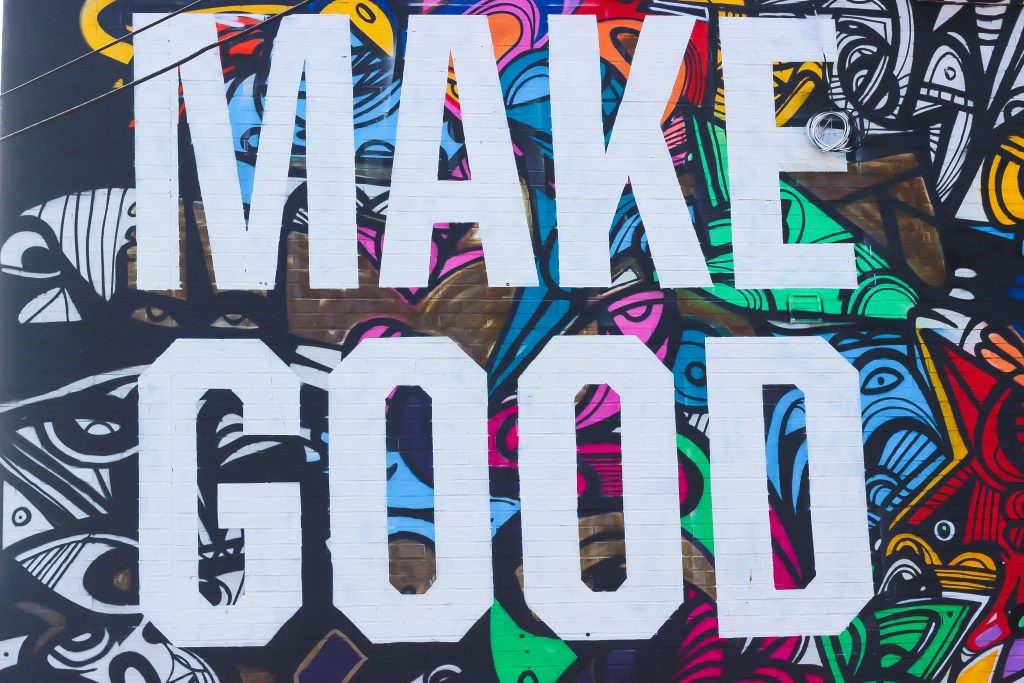 Niagara Falls
Only a 1.5 hour drive away from Toronto, a day trip to the Niagara falls is something you can't miss. But really. The beauty of the falls is impossible to put in words, but be sure it will take your breath away when you take a boat ride that goes right beside it. And also be sure to get very, very wet. Haha! The below photo is a shot we took from the helicopter, from where you can see the beauty of the falls even better!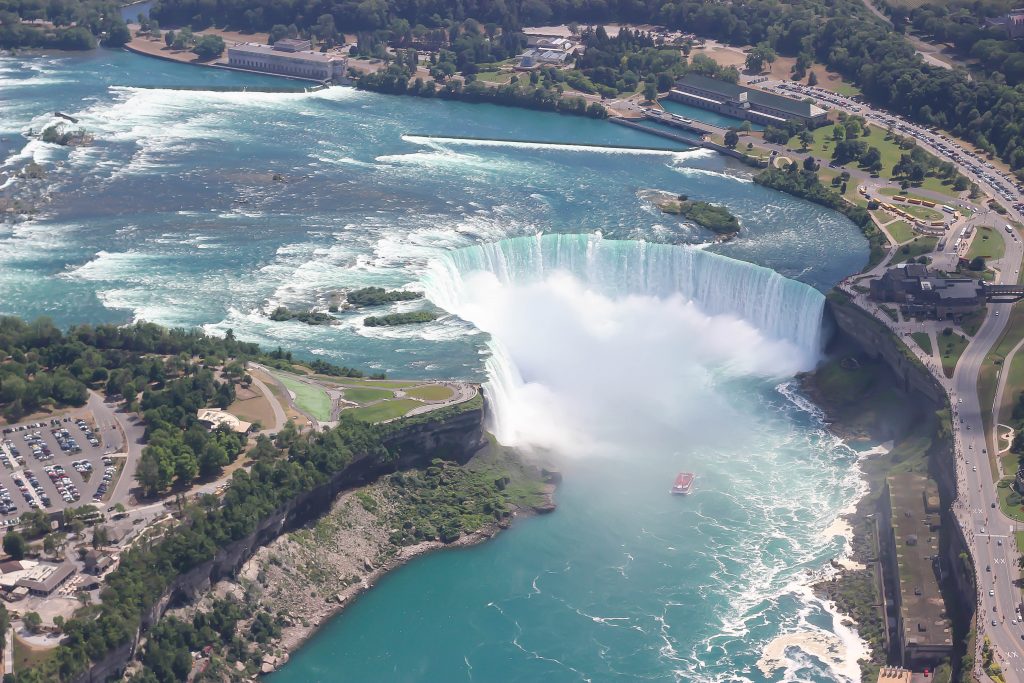 A big thank you to Jet Airways, for letting us experience Toronto. Stay tuned for more coverage about the flight, business class-experience and the fantastic way we began and ended our journey at the premier Jet Airways lounge!