Hello from Paris! We walked straight from the plane into a fairy tale called Maison Favart. A world with fine 18th century décor and exceptional hospitality located in the heart of Paris. Let us show you around…
Parisian Charm

From the moment you step into Mason Favart, you breathe in everything Parisian chic. A cozy lobby with frame wall, pastel chairs with a touch of baroque print sure makes for an easy 'welcome home' feel. We're always on a tight schedule working and travelling, so it was great having our room ready immediately. Time for photos! Creating these lifestyle stories is such a pleasure and we loved exploring the unique corners of this hotel.
History

Maison Favart is one of Paris's oldest hotels located just besides the Opéra Comique, which beautiful building we overlooked from our hotel room. Maison Favart is inspired by Charles-Simon Favart, the director of the Comic Opera who fell in love with a young actress known as Mademoiselle Chantilly. They got married et voila: one of the most famous couples in the history of Parisian theatre was born. The name couldn't be more appropriate for a hotel that breathes everything 18th century theatre set, from the lobby with portraits and decorative trunks to the themed paintings in the room.
Room

With large windows, plenty of natural light, cute paintings, baroque pastel prints and striped wall paper, our room looked much like a real-life doll house. Fantastic! The kingsize bed with pastel hints instantly got us excited and the same goes for the spacey bathroom with gigantic tub. Let the fun begin. For us that included rolling around in the sheets for photos, as you can see. Ofcourse not complete without a cup of coffee that's easily at hand with the in-room Nespresso machine. YES! How to make a girl happy? It's easy, really.
Location, Location

After shooting and settling in our home for the next two days, we headed out just before sunset to explore the area prior to head for drinks and tapas at a special location which you'll soon learn more about. We were both surprised with how easy it was to find our way from Maison Favart to the Louvre, Place Vendome and many other Paris hotspots at just a short walking distance. Maison Favart is situated in a little side street and getting to the hospots is simply a matter of getting on the main road and walking straight on. Perfect. The next day we also explored different areas of Paris by metro, which you can access in a 2 minute walk. Plus, there's so many nice restaurants and café's nearby which we loved. It's nice to stay at a place which on the inside feels like you're in the country and as soon as you step out, all the Paris hotspots are at your feet.
Let's talk food and extra's

Is breakfast your favourite meal of the day too? Then join the club. Mason Favart makes mornings extremely delicious with a beautiful breakfast selection. Baguettes, chocolate croissants, charcuterie, cheeses, smoked salmon, eggs. You name it, they have it. We always love taking our time in the morning to comfortably wake up, take our time eating and plan for the day ahead. The comfortable (and cool!) baroque print lounge sofa and general cute breakfast room setting make sticking around for just a little longer very easy. On our last morning, we also took a little time to explore the Spa area in the basement. They've got a massage bed that we of course had to try out. SO relaxing. There's also a beautiful pool with the coolest design and light. Impressive.
To conclude, Maison Favart is the ultimate home away from home in Paris. Close to all the hotspots, super attentive staff that helped us with anything from directions and sightseeing tips to making a few local phone calls. Perfect for honeymooners, relaxing weekend getaways or for anyone really that appreciates a fine eye for interior design, easy going charm and great hospitality.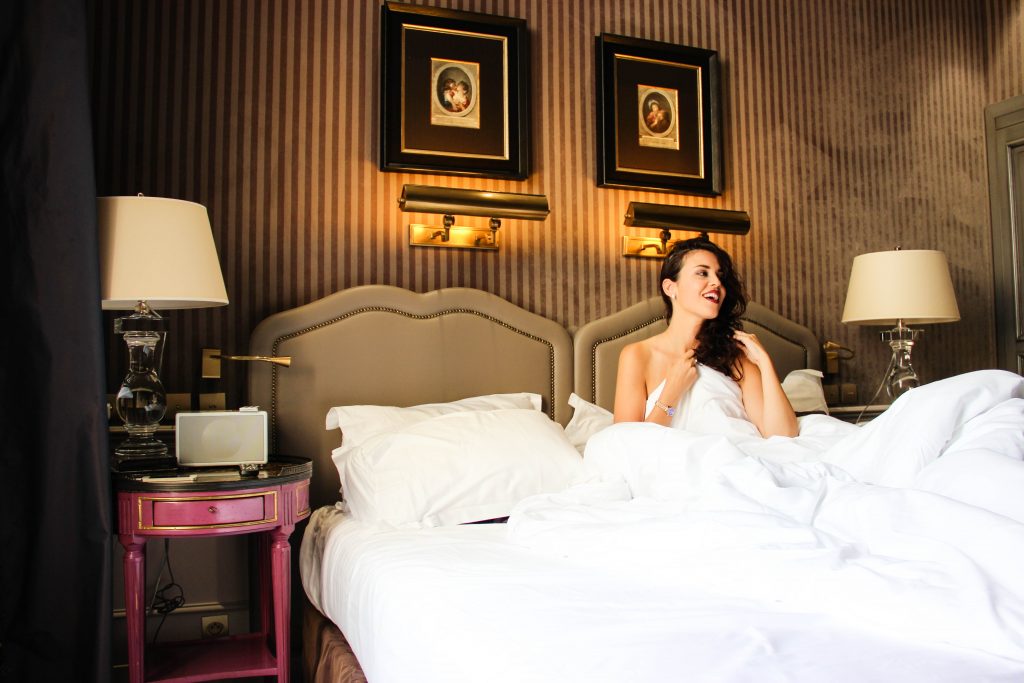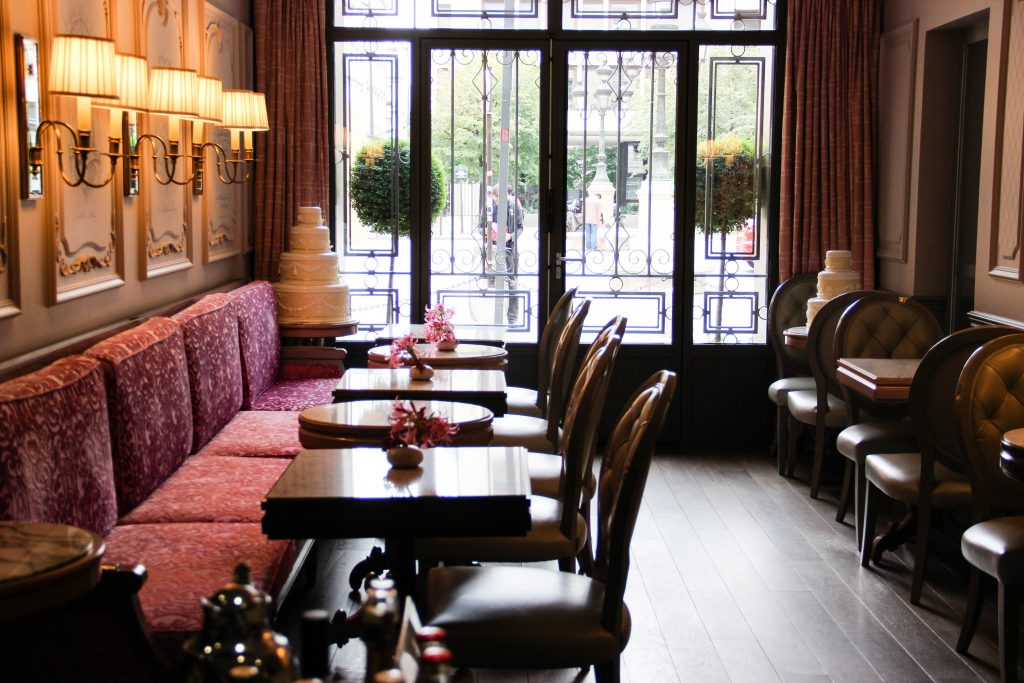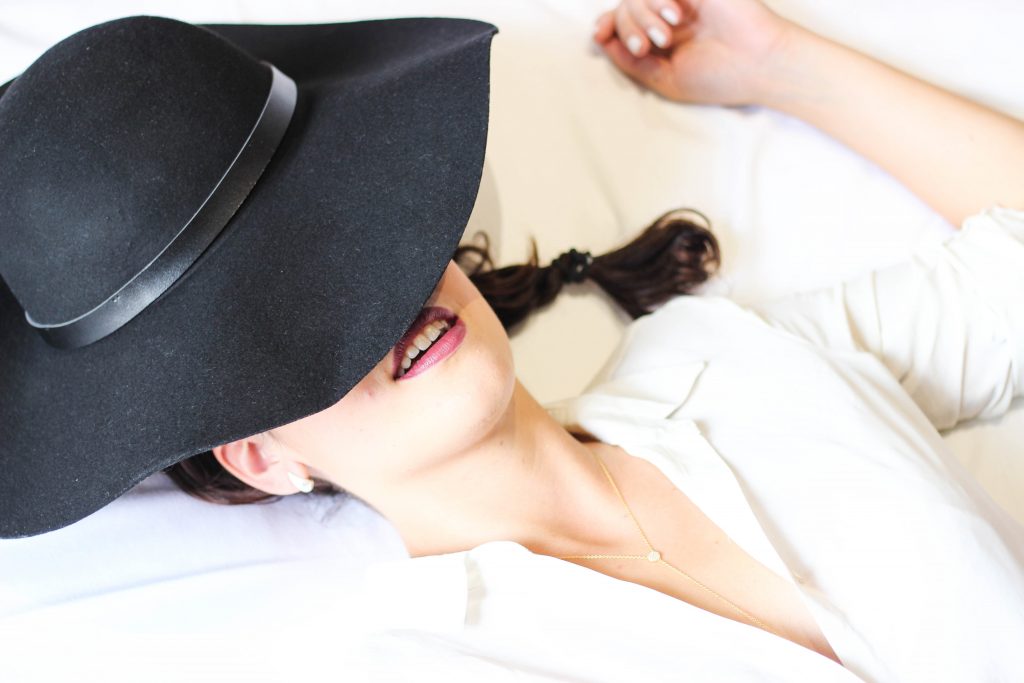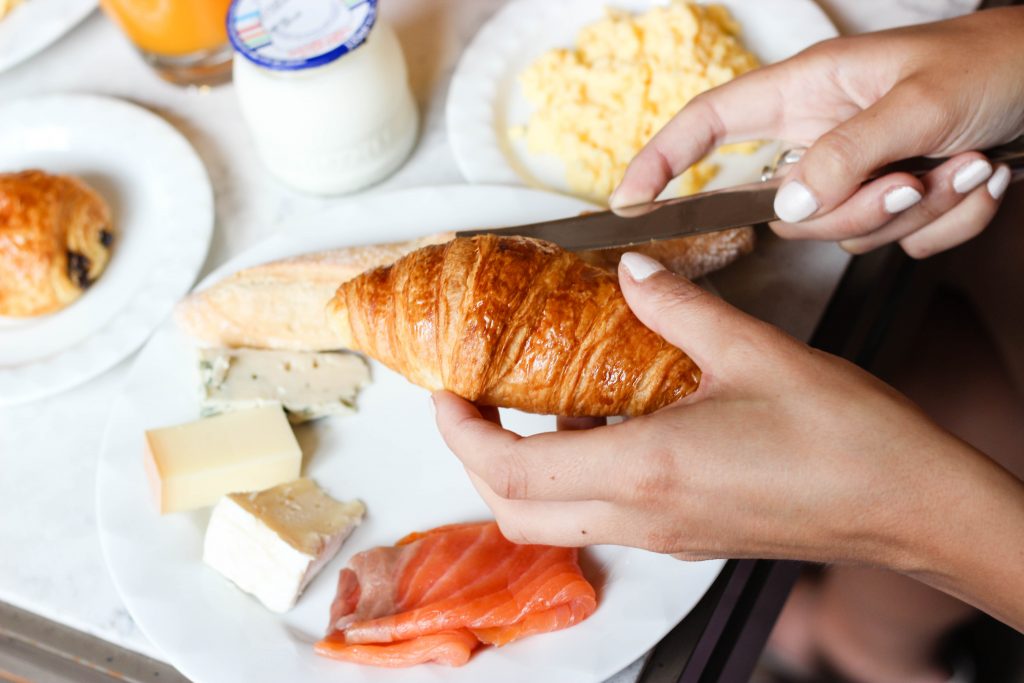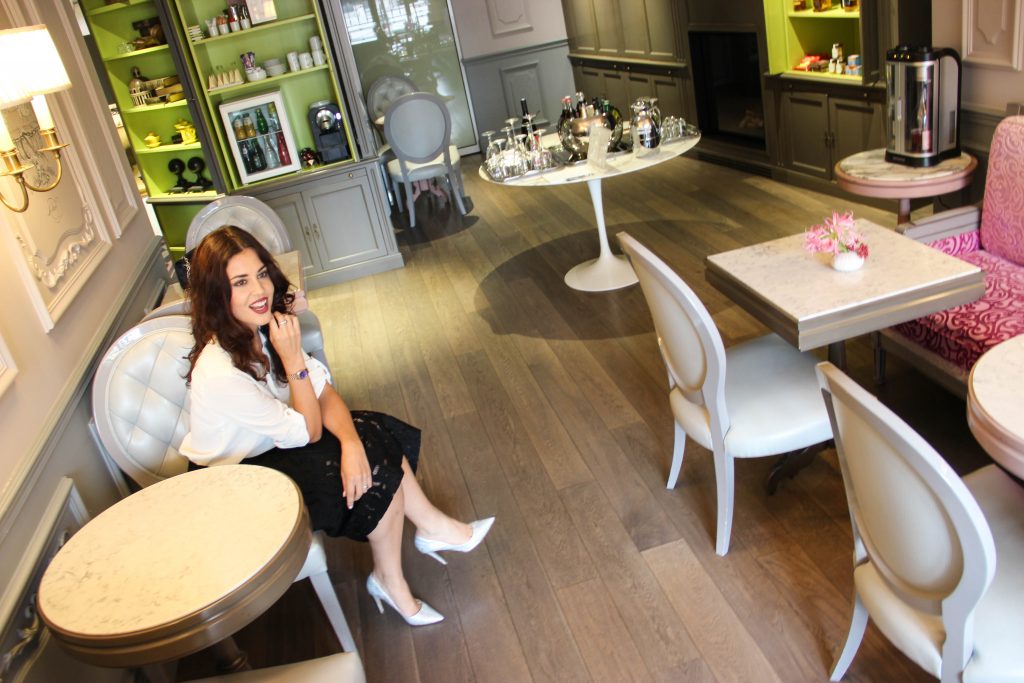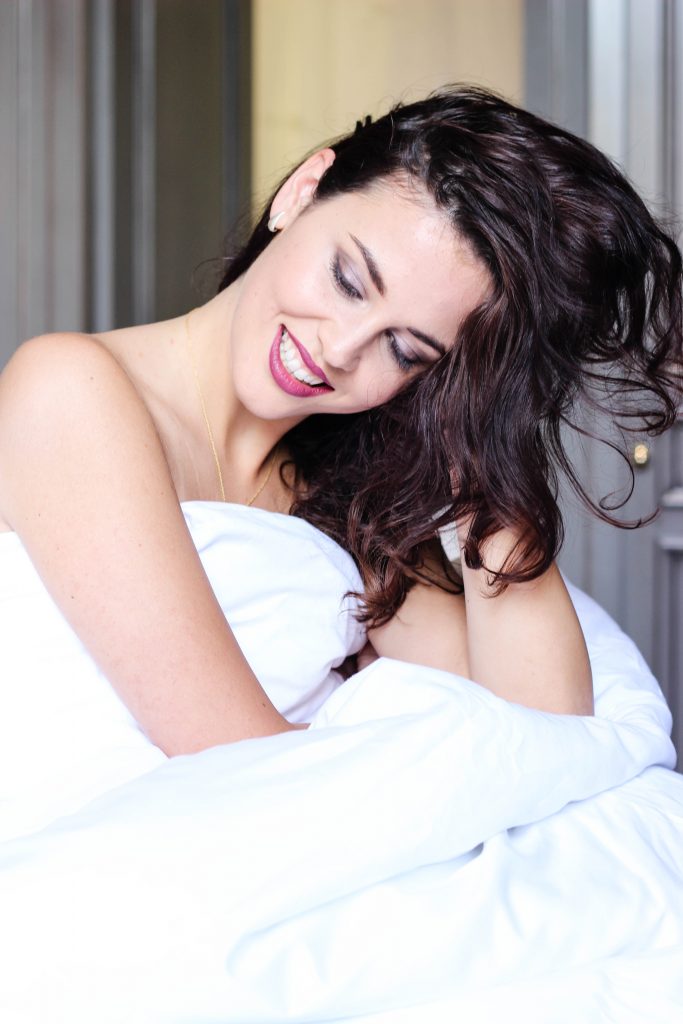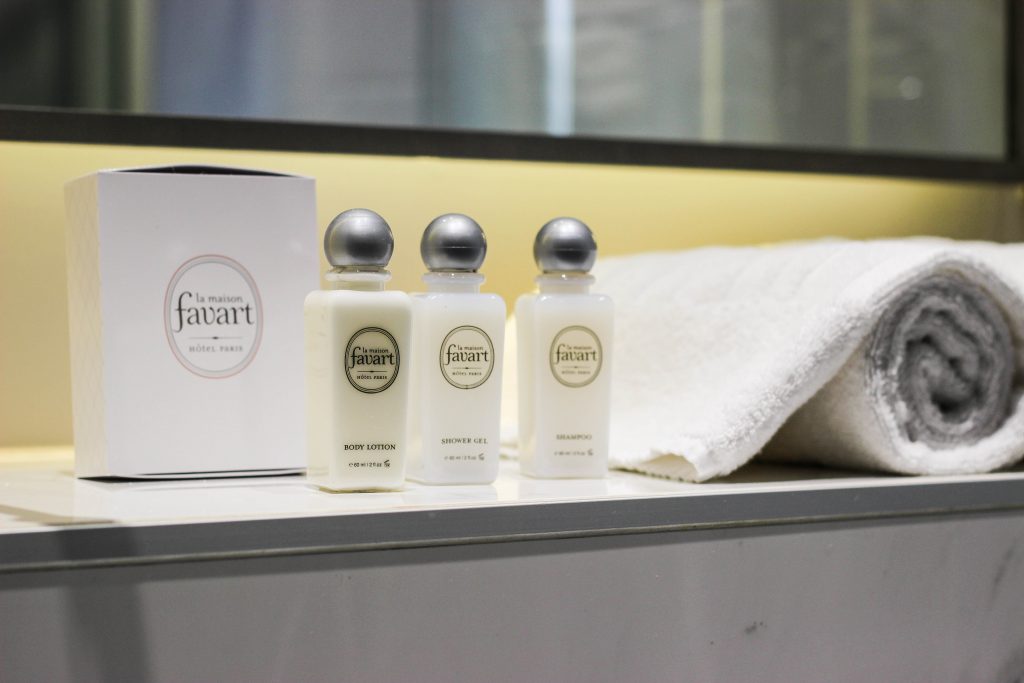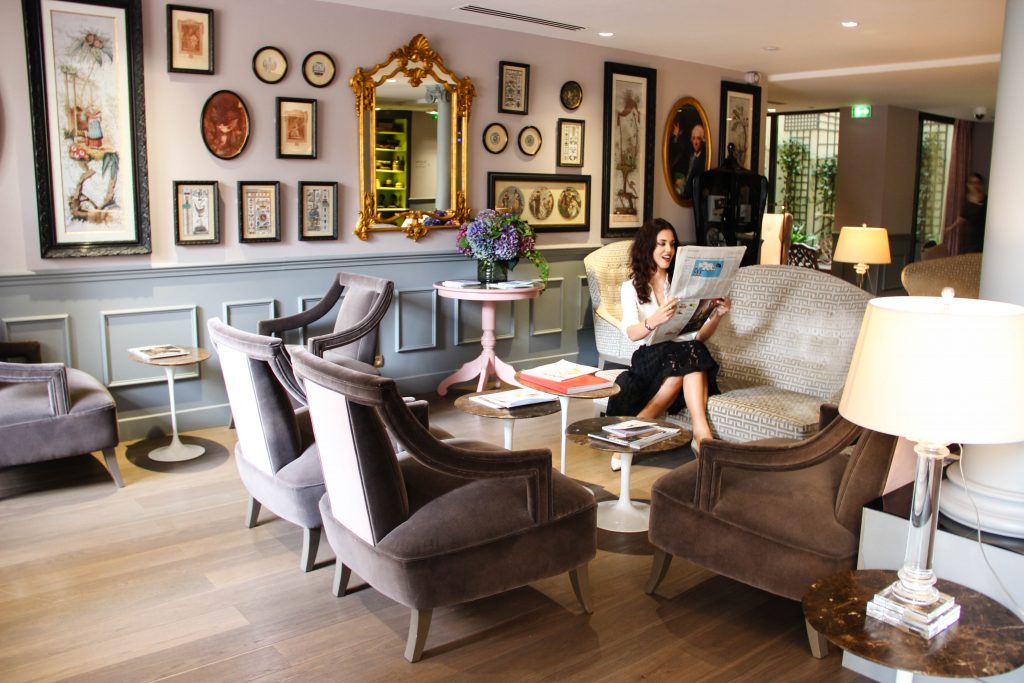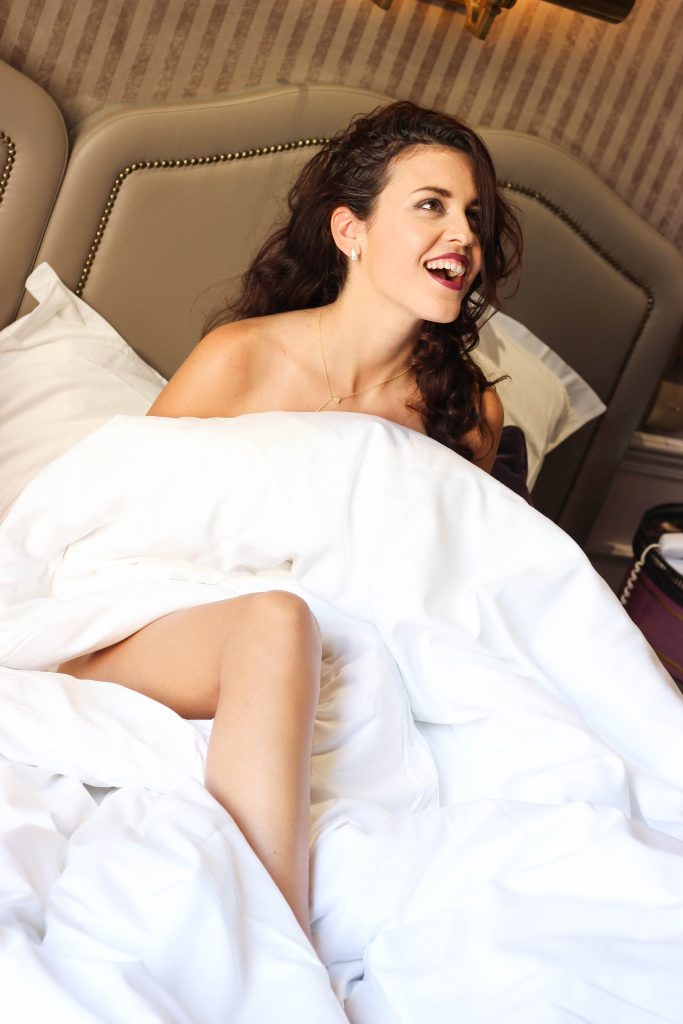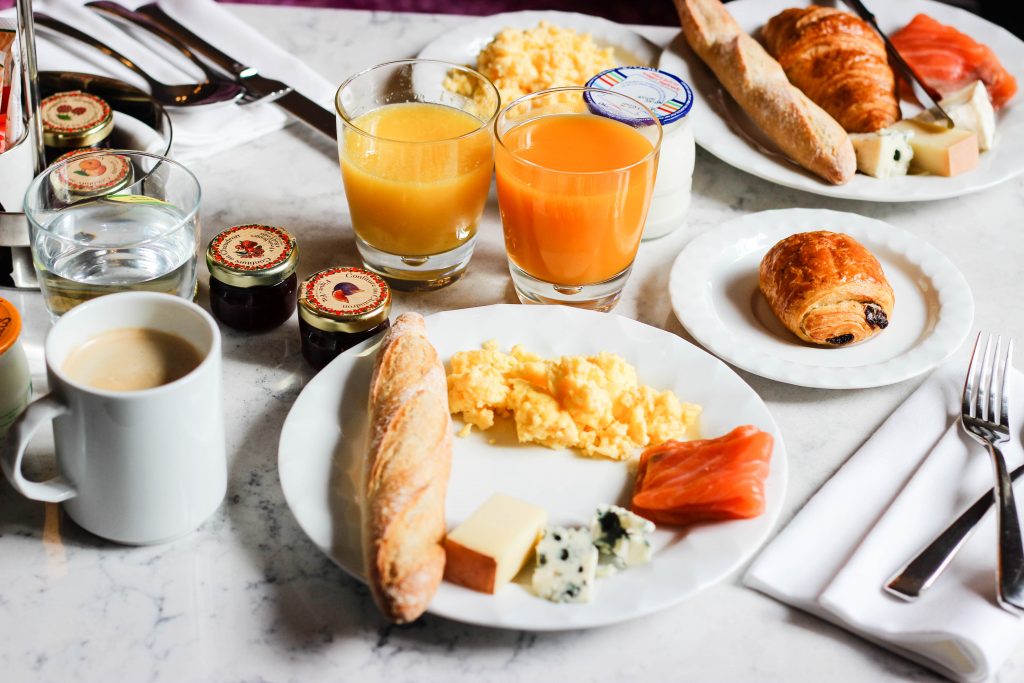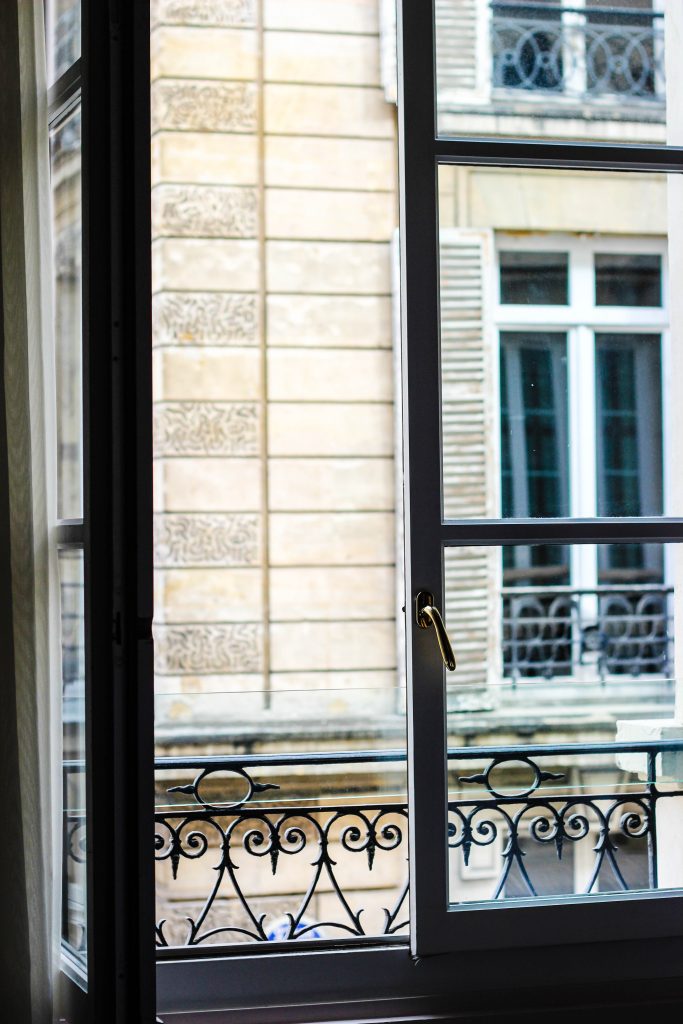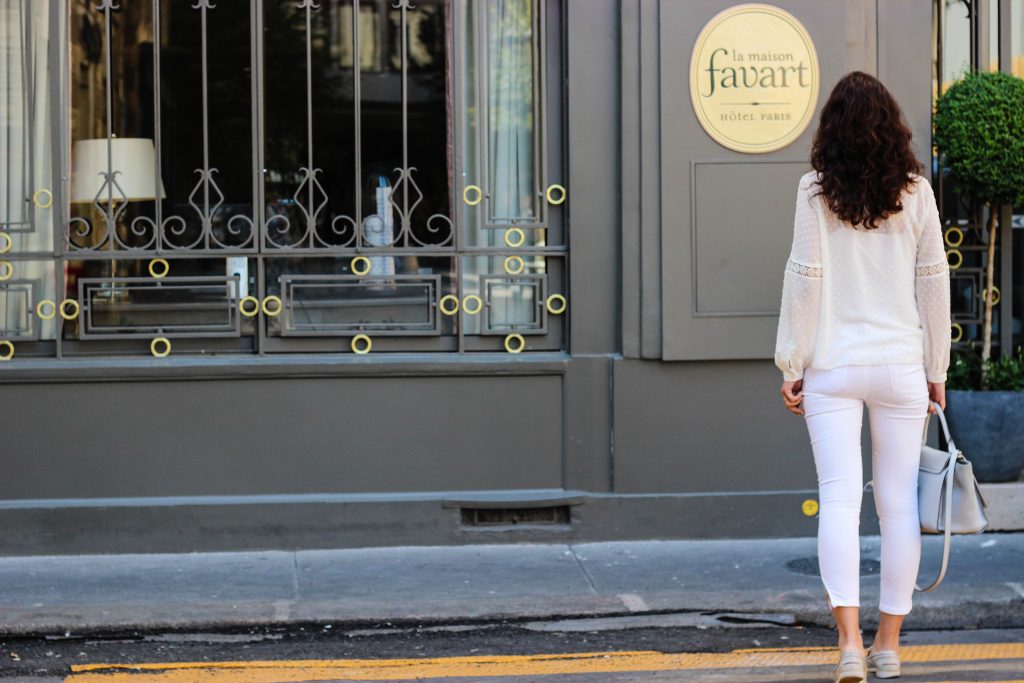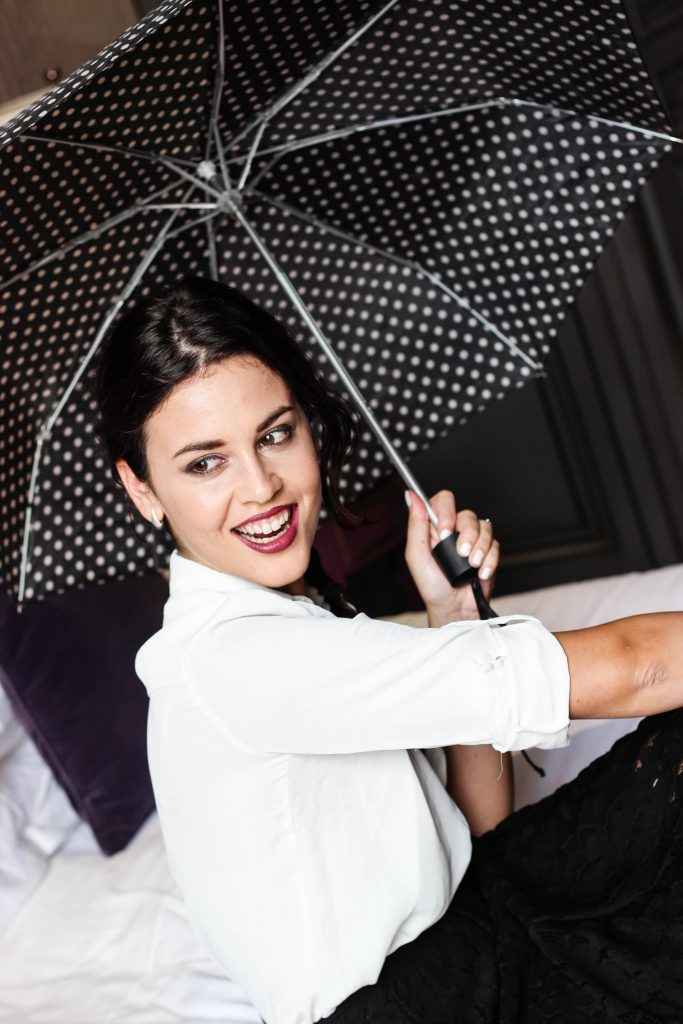 Photographer: Tatiane Kozijn | Instagram: @tatianekozijn
Location: La Maison Favart || Paris, France
What I'm Wearing: BCN white shirt (similar here), H&M midi skirt (similar here), H&M floppy hat (similar here), Nialaya necklace