We already featured Georges in the Paris food & drink hotspots, but the combination of a killer panoramic view over Paris at sunset and the arty interior has resulted in a series of photos too good not to share. You're welcome.
The Georges entrance is quite a surprise itself. It's on the rooftop of the Pompidou centre, but it's nowhere obviously advertised. This resulted in a little confusion from our side. Where do we go and how do we get in? Once we figured out, a friendly doorman escorted us in the elevator all the way the way to the top of the centre. Warning. If you're afraid of heights or have a faint heart: this is not your place. You step out from the elevator and literally what you see is long glass walls allowing you to overlook Paris from a birds eye view. Apparently they understand the importance of good photo opportunities, because in between the windows there are open gaps to handily put your phone or camera through to get the perfect shot. Score! Yep, we still didn't actually arrive at Georges, because we got too caught up in taking photos and taking in the magnificent view.
At the end of what I'd like to call 'the glass hallway', you turn left et voila: You're about to enter Georges. We made it. We're greeted by two cool and fashionably looking hostesses, after which we ask for the general manager who we'll be receiving us. We're shown around the place briefly, seated at a terrific spot from which we overlook the Eiffel tower and Notre Dame, how exciting! After a little chat with the manager, we're surprised to find out that a place as spectacular as Georges has no social media presence and neither does it advertise itself. At first I was intrigued, but now I actually understand. There's something magical about trusting word of mouth to do the advertising and not catering for the masses. Beautiful things don't have to try hard to be visible, they simply are. Social media presence or not, people clearly know about the place because even on a Thursday night it's packed by the time it's 8pm.
To kick off the evening in the best possible way, we order a glass of champagne while getting informed about the menu and its specialties. We opt for the sea bass tar tar and smoked salmon as starters, which are both terrific. As mains we go for the signature beef fillet and the salmon. So, so good. We finish off dinner with two fruity desserts, a raspberry lemon tart and fruity 'Mille Feuille'. Dinner was a success.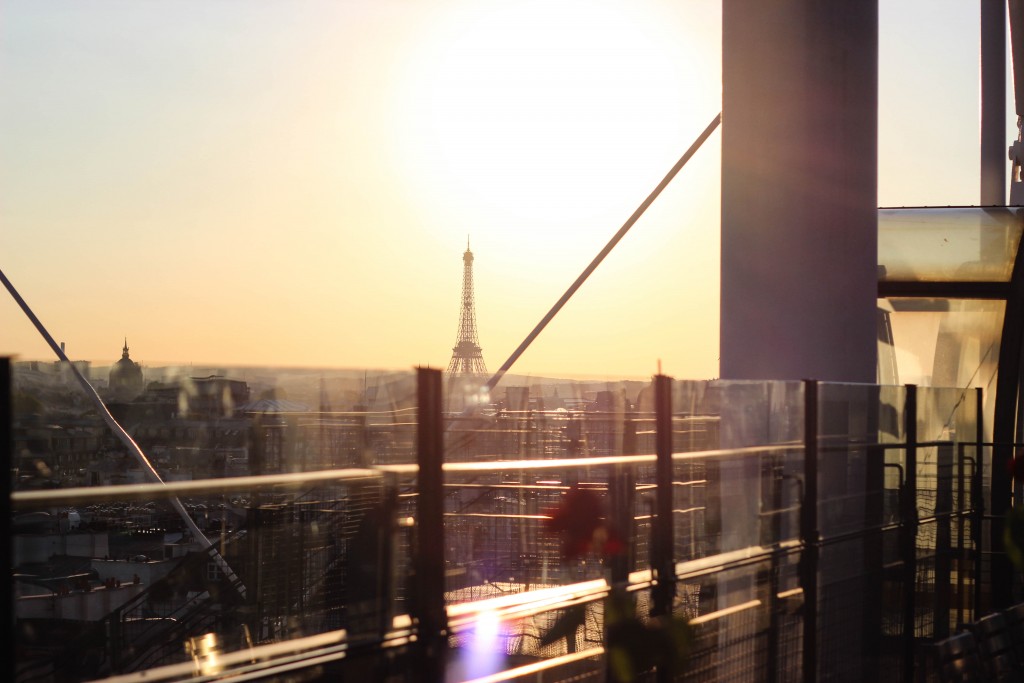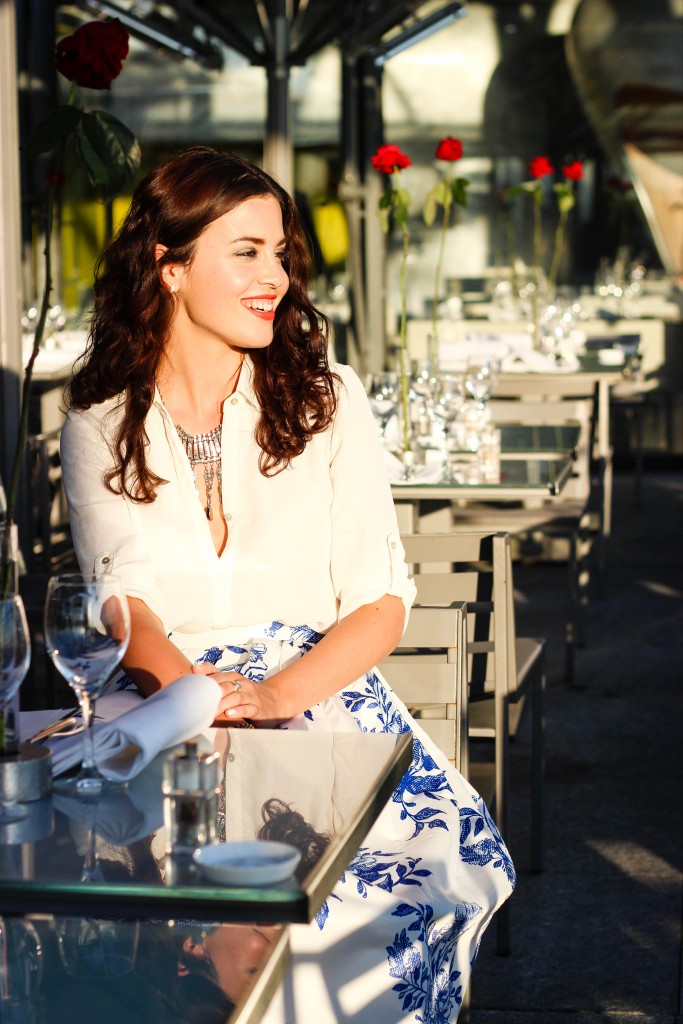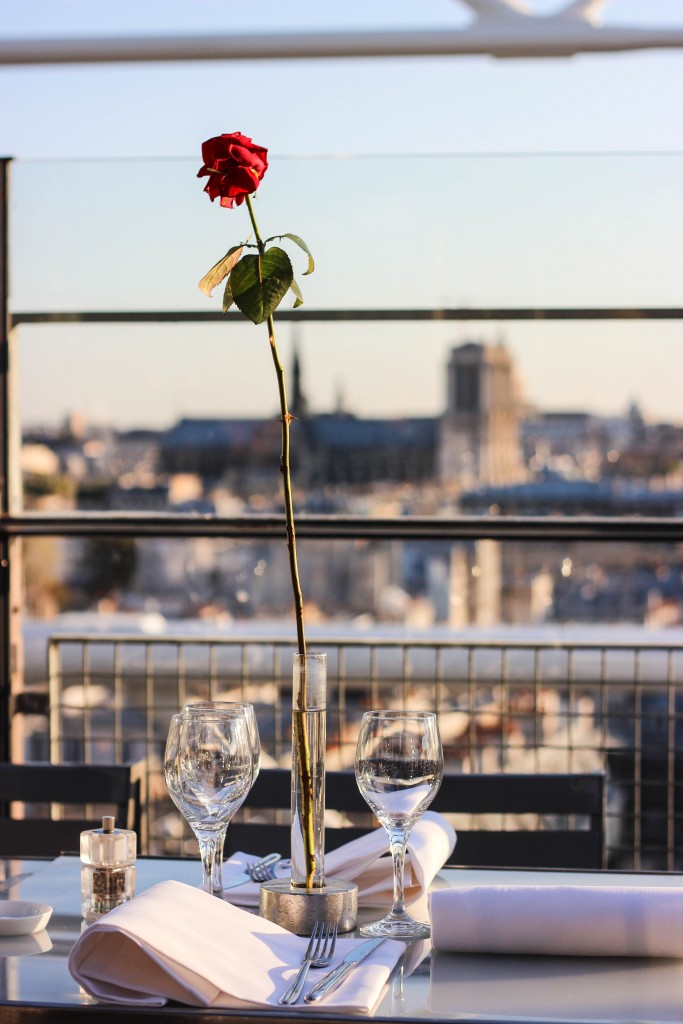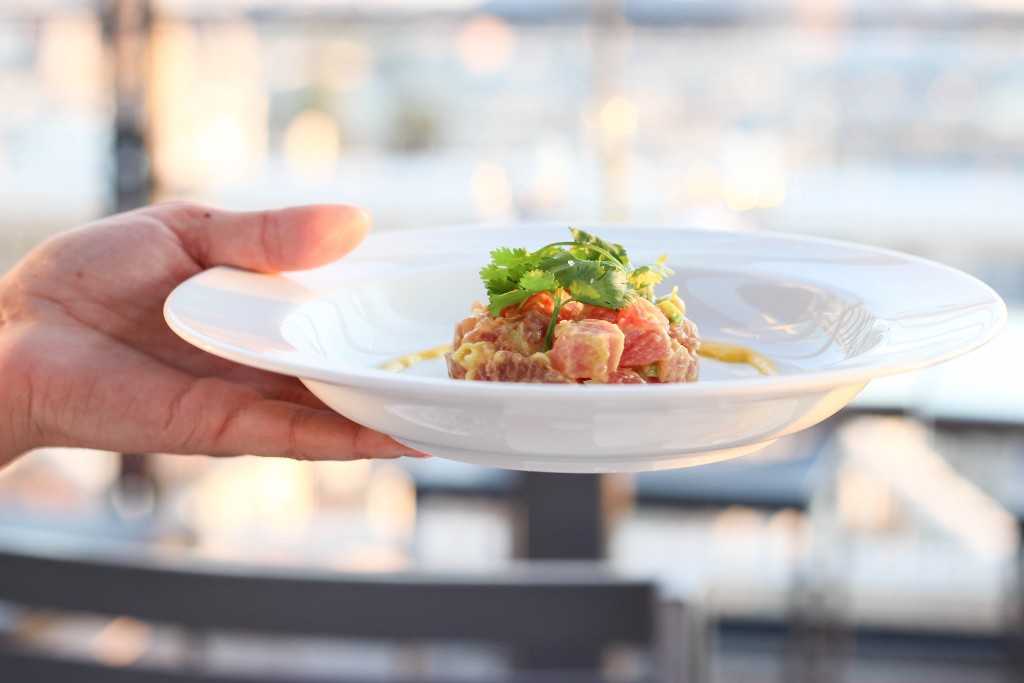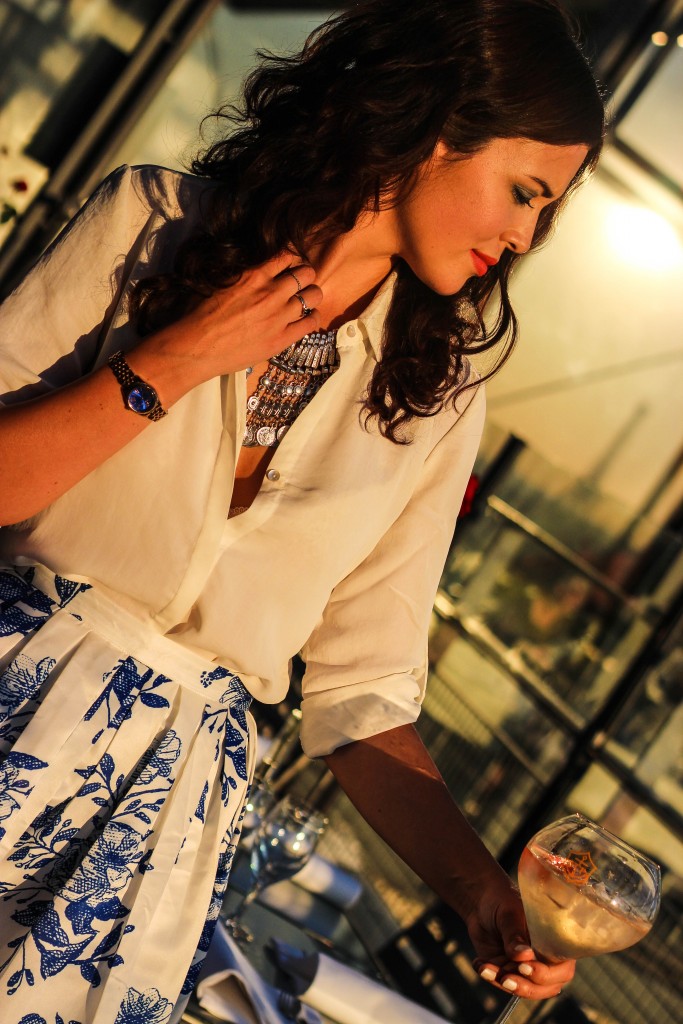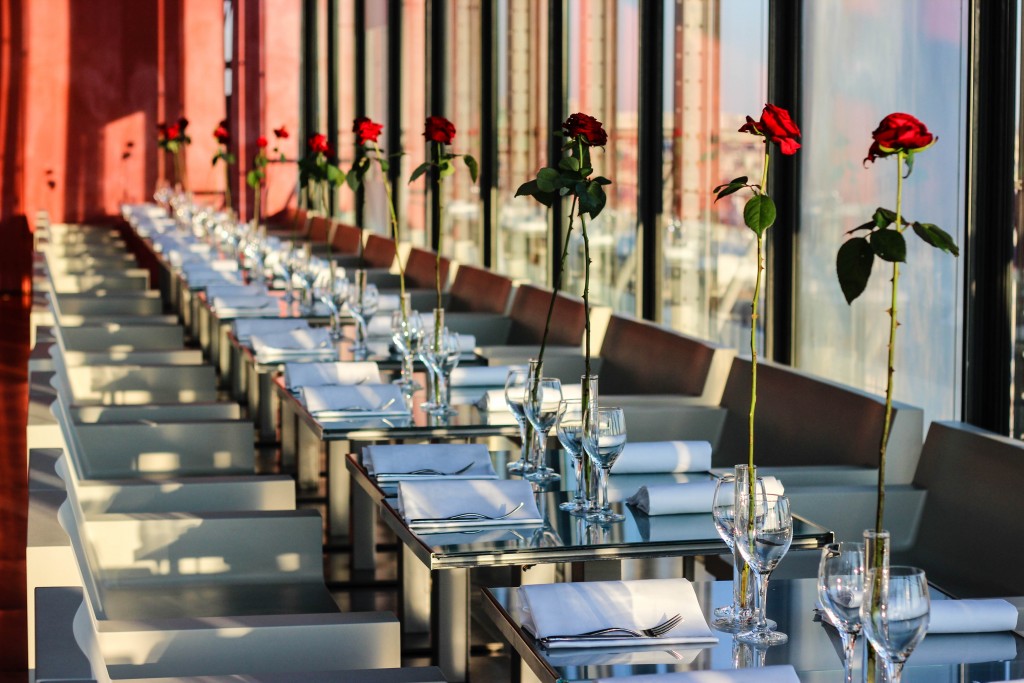 What I'm Wearing: BCN shirt (similar here), Chicwish floral midi skirt (only $40!!), Oasis sandals, Lovisa necklace (similar here)
Photographer: Tatiane Kozijn | Instagram: @tatianekozijn
Location: Le Georges|| Paris, France