Because of a hectic but oh so fun day, we arrived at hotel San Agustin late at night completely disorientated about our whereabouts. What we were able to tell though, is that we might have ended up at the prettiest location ever, right in the middle of a traditional Canarian village.
Because San Agustin hotel is small with only 8 rooms, there can't be someone at reception around the clock, especially not with late-arrivers like ourselves. Luckily for us, our friendly taxi driver made a phone call for us to the number on the hotel door and within two minutes our saviour was there! We instantly loved our new temporary home, set around a beautiful courtyard in traditional Canarian style. But let's keep the further exploring for tomorrow, because first: sleep.
Goodmorning…
We had the room in the 'tower', the highest part of the hotel that has its own private terrace with deck chairs to chill out on and a lovely view over the village. Our room had hardwood ceilings (oh so charming!), a comfy kingsize bed and roomy bathroom also with wooden floors. Kind of fell in love with that idea for my own future home! Breakfast is served in the courtyard a la carte, a perfect way and environment to start the day. We loved the fresh, local servings of tomatoes with olive oil and herbs to go with our bread and the cheeses were super delicious too. After 12 days in Tenerife that's one thing I know for sure: they know how to do great cheese! And as we're on the topic of food anyway, hotel San Agustin always has sweet and salty snacks, coffee and wine available for their guests free of charge. It's the little extra's like this that truly make one feel home while travelling.
Icod de Los Vinos
Like we already mentioned, the hotel is situated right in the heart of the historical village of Icod de Los Vinos. Plenty of sights and things to do here, one of the village main attractions being the famous dragon tree which is said to be thousand years old. What we personally loved most about the village, is that it allowed us to experience traditional Canarian life from up close. The coffee places, cute local restaurants, cobblestone streets and small art galleries.
Historical value
What came into existence as an early 17th century residential home of a local family, these days is a family run hotel keeping the properties authentic, typical Canarian style alive in every way possible. From the hardwood façade and detailing to the big courtyard space, it's easy to tell that the owners are passionate about conserving the buildings original and historic value. There's also something very home-like about the hotel's interior, for example the beautiful lounging area with a small library on the first floor. A fantastic spot to sit down with a book and enjoy a freshly brewed cup of coffee!
Colour palette
Like you probably understand, we can never stop ourselves from looking at hotels with a fashion focussed eye. We absolutely adored the interesting colour palette of the hardwood and earthy warm tones, feeling like an outfit with modern dress and floppy hat would fit right in, while at the same time playing a game of contrasts. Other things to love obviously are the gold Moroccan light we came across on the hotel's first floor (another item added on my future home's shopping list) and the printed carpet found in the lounge.
Memories, already
My favourite memories from this place however isn't something that can be quite communicated in pictures (or maybe it can, you tell me), but something so present in hotel San Agustin is the peaceful, tranquil energy. Other than that, I'll remember star gazing on our rooftop terrace with a glass wine in hand and midnight snacks in the courtyard while talking about life.
Like the title of this post already told you: this small boutique hotel right in the middle of charming Icod de Los Vinos is a true hidden gem!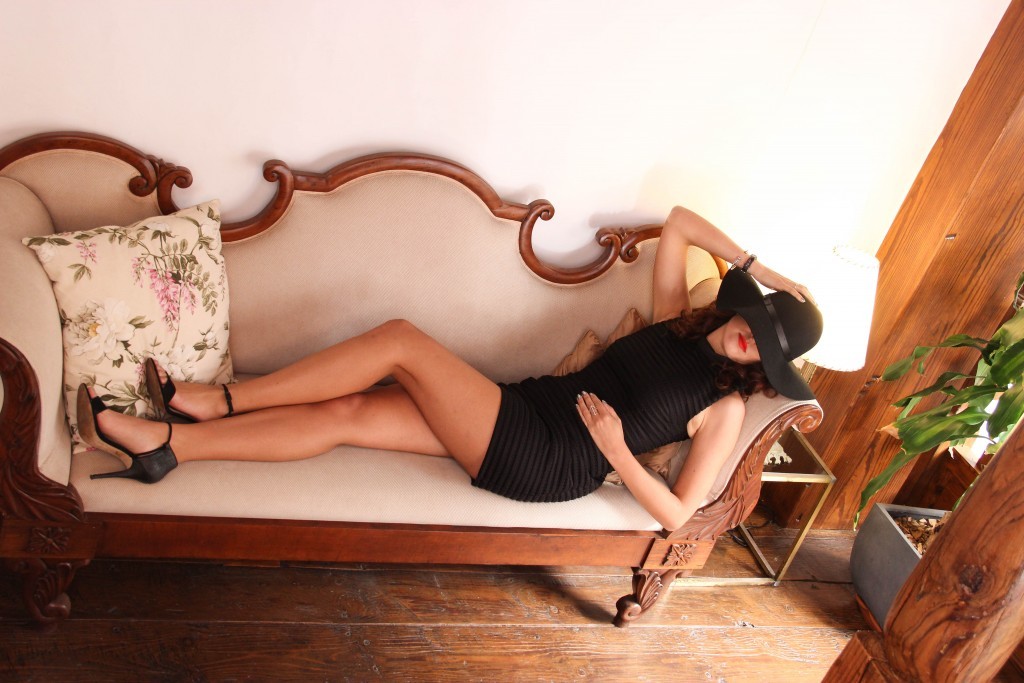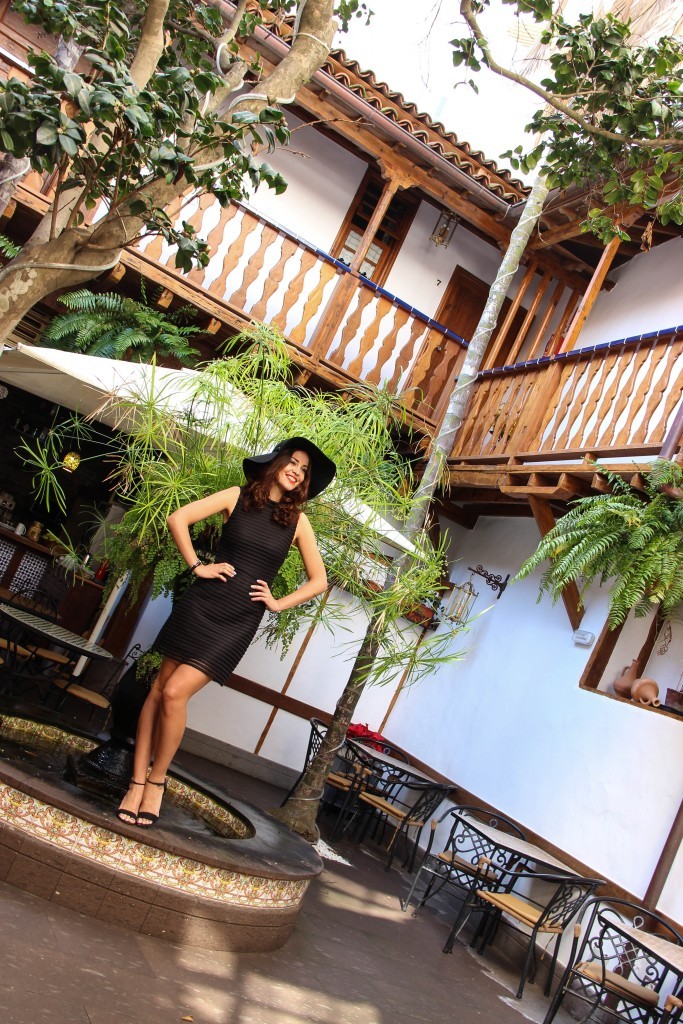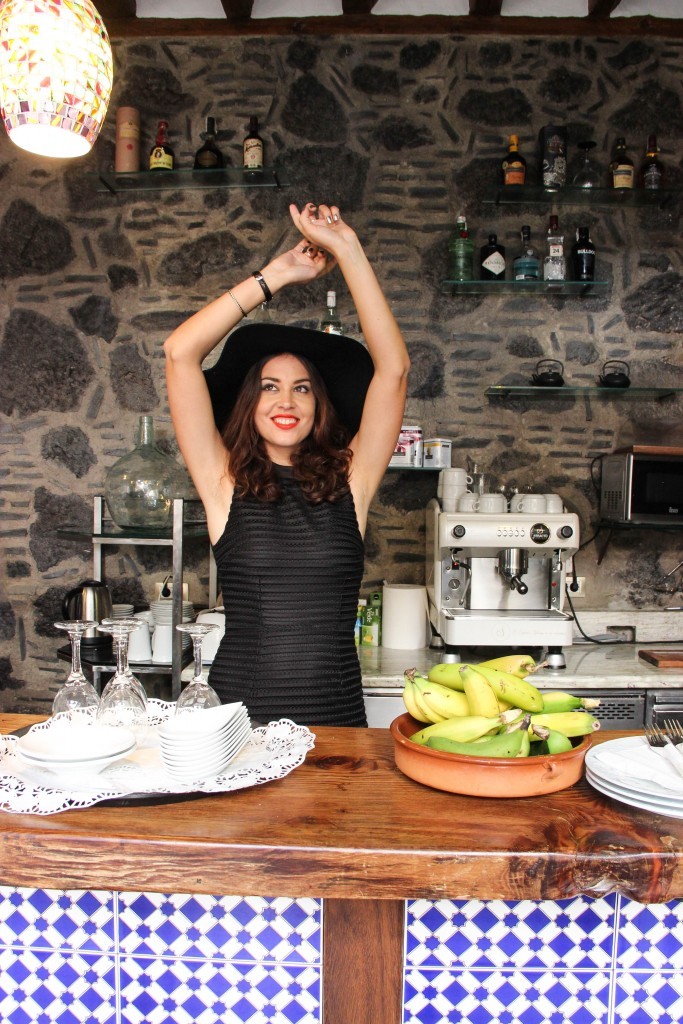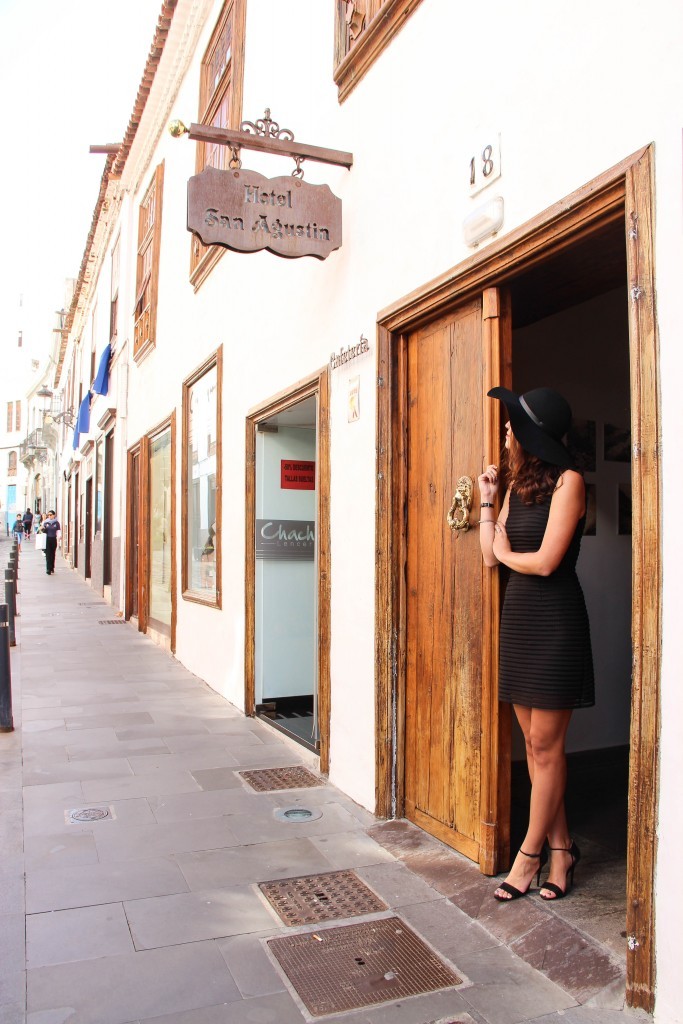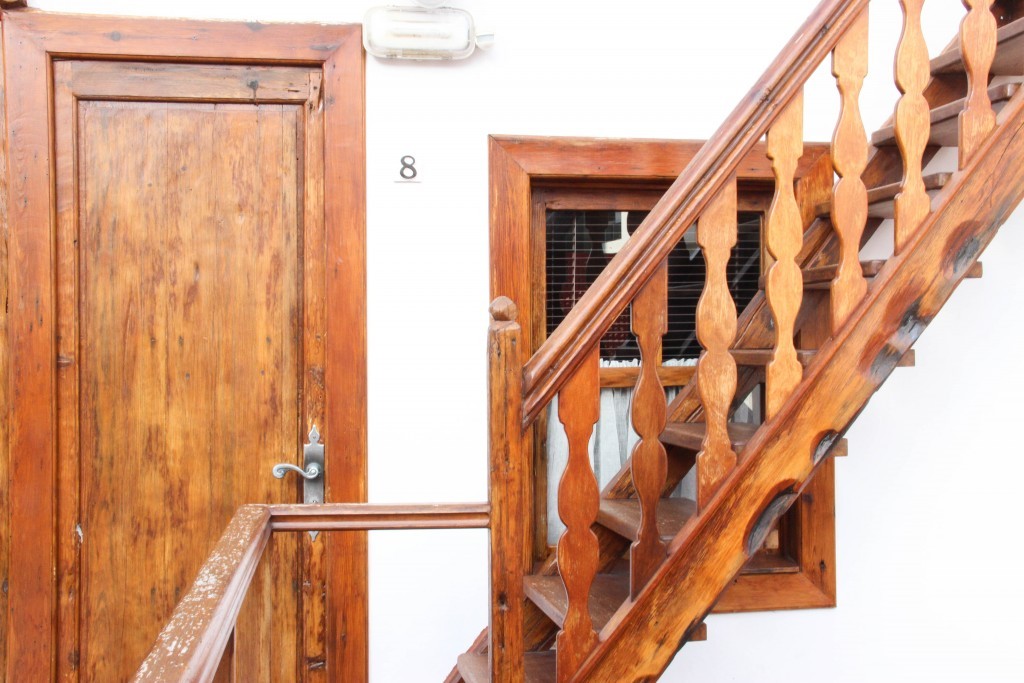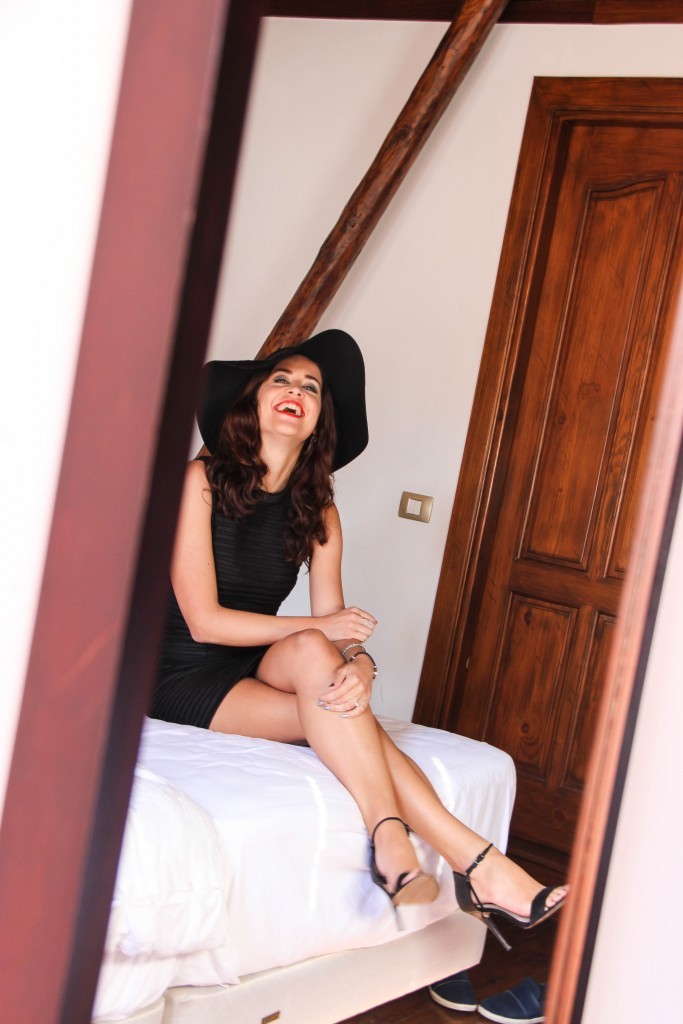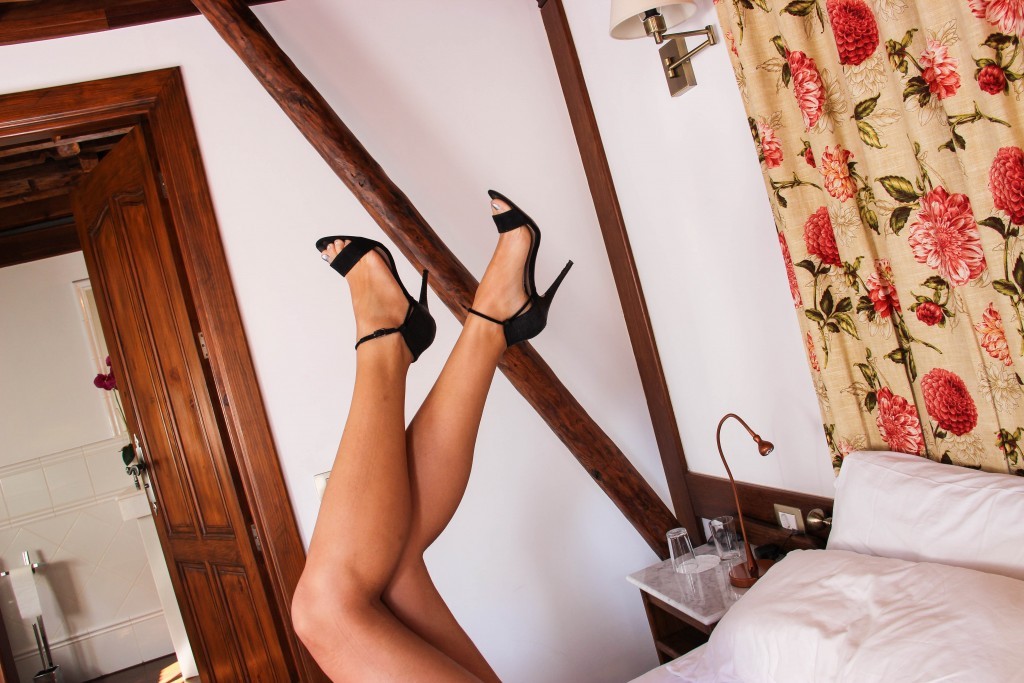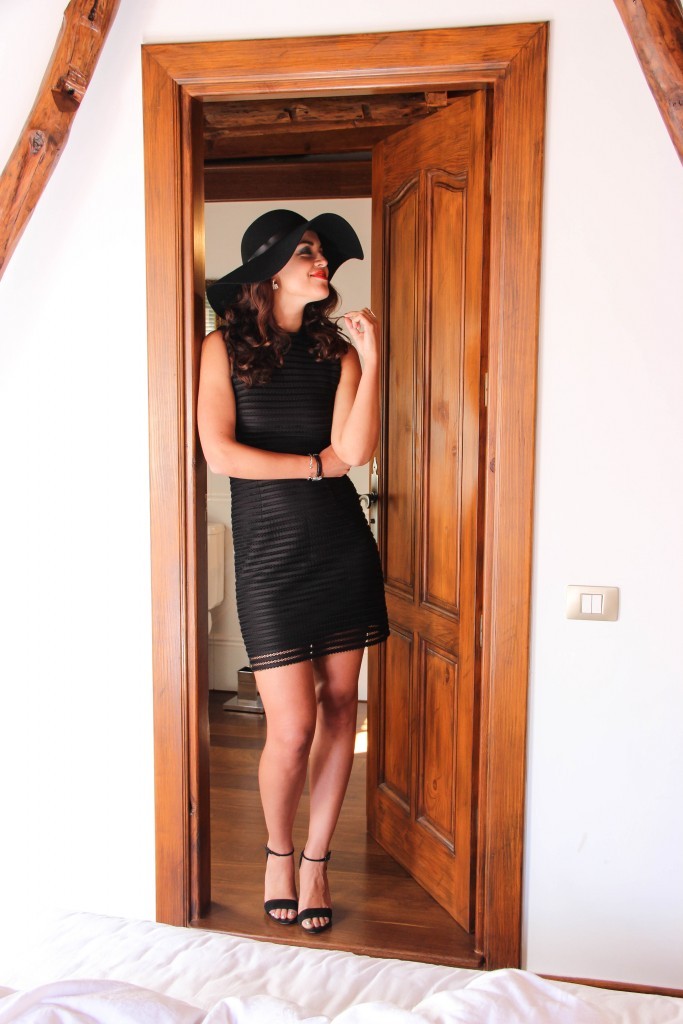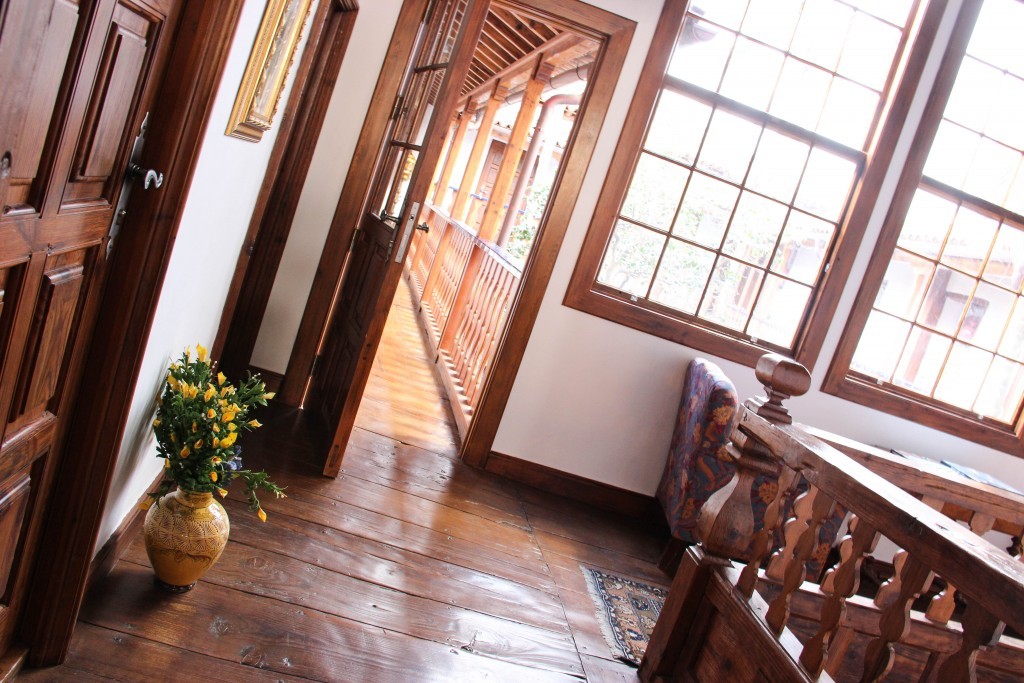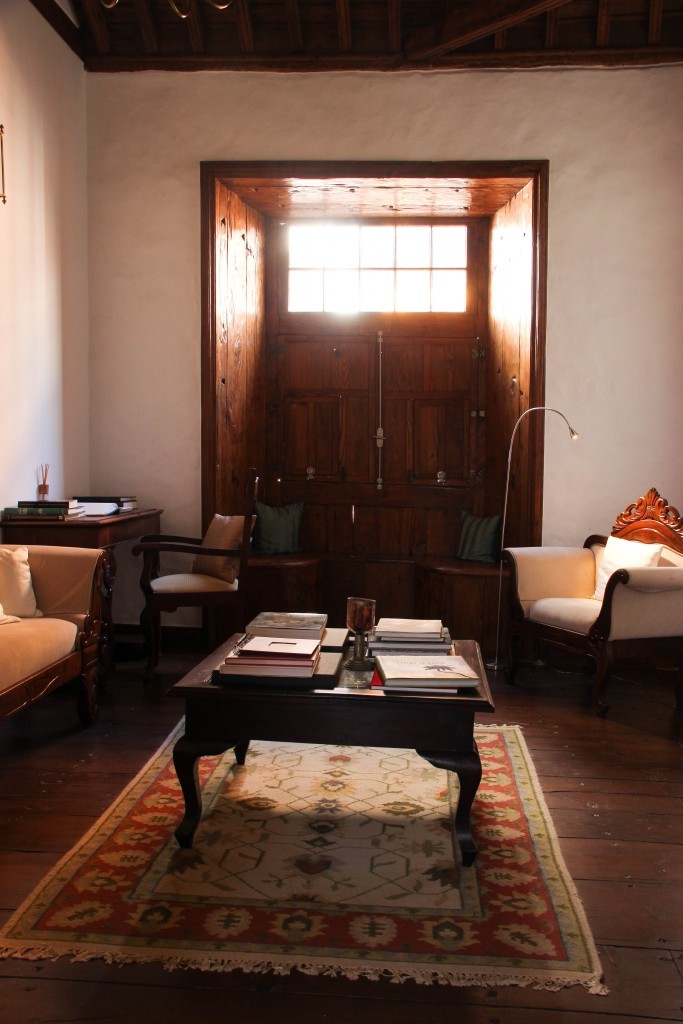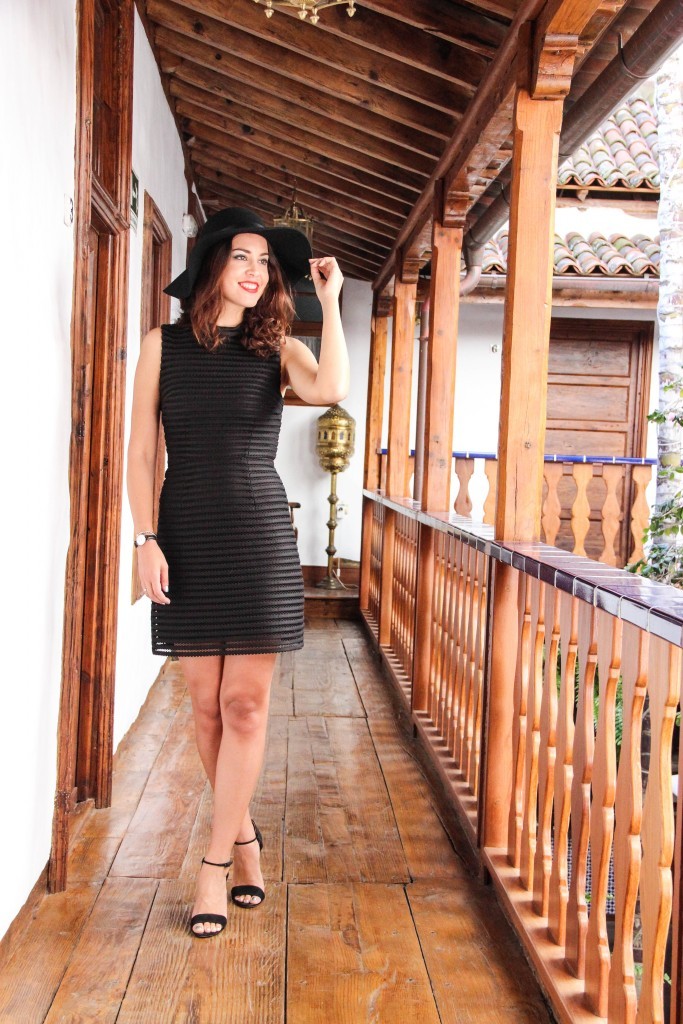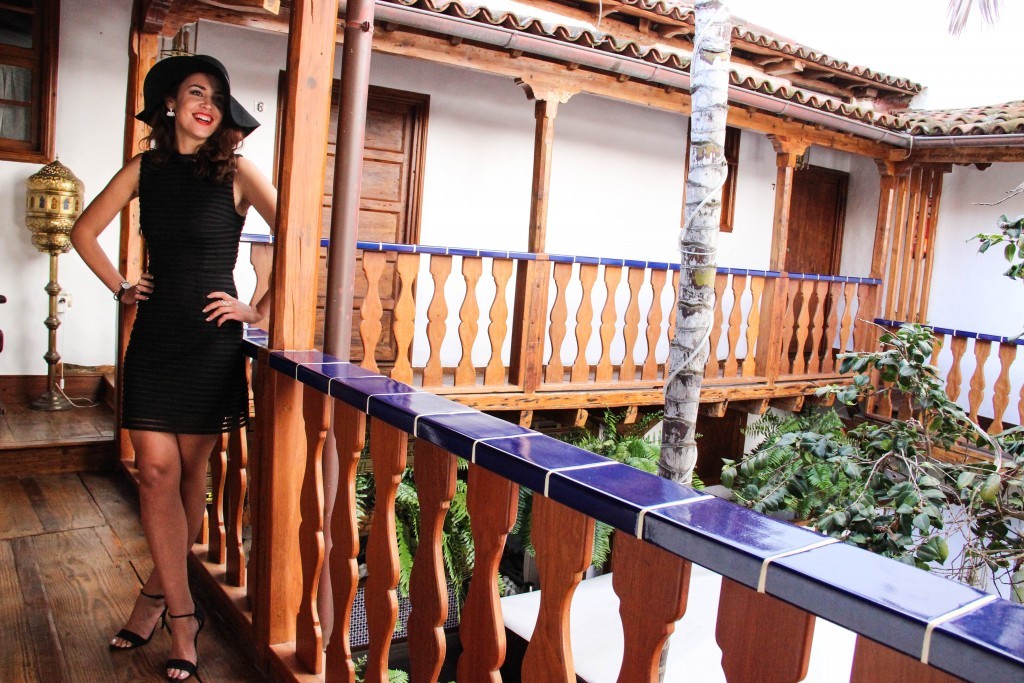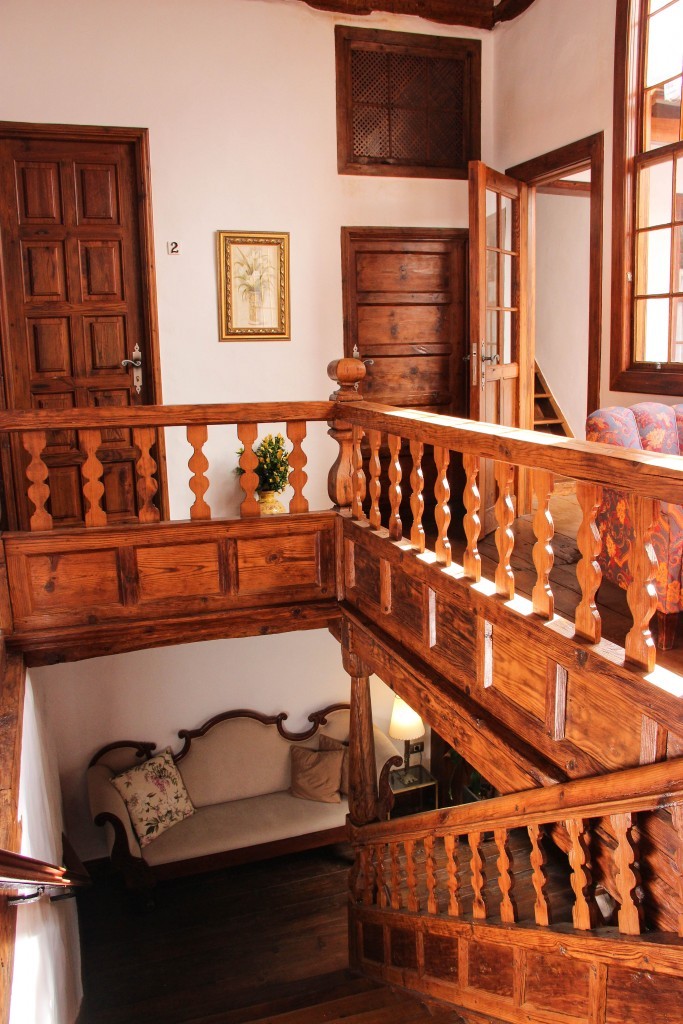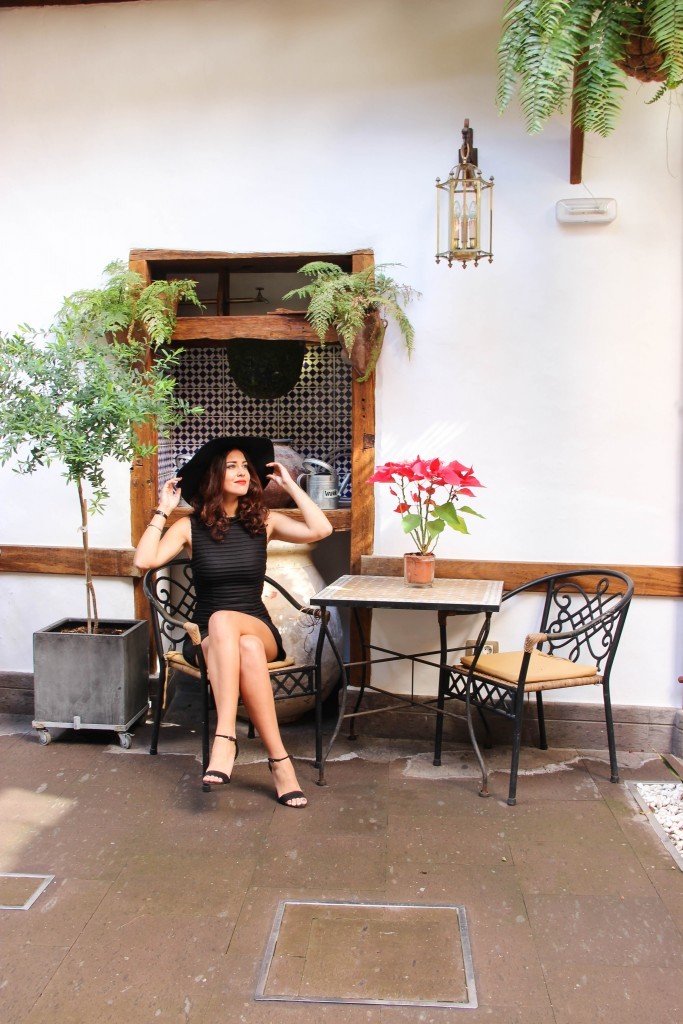 What I'm Wearing: Oasis dress, Zara heels (similar here), H&M floppy hat (similar here), Daniel Wellington watch (get 15% off your purchase by using discount code Fashioncontainer)
Photographer: Tatiane Kozijn | Instagram: @tatianekozijn
Location: Hotel San Agustin, Icod de Los Vinos