For us, a city trip isn't complete without thoroughly exploring the food & drink scene. We heard a lot of good things about Polish local cuisine and the quality of the restaurants in Warsaw, so we were super excited to see (or actually: taste) it for ourselves.
1. Panorama Bar & Lounge
I'm just going right ahead and say it: this place does HEAVENLY good cocktails. Situated at the 40th floor of the Mariott hotel in central Warsaw, this place doesn't only have some of the best views over the city, but also has a super fun and funky interior style, delicious cocktail menu (but that we already knew) and a nice selection of snacks and bites. We sat down at the comfiest two lounge chairs right next to the window and instantly fell in love with the place. Oh, and thanks to the Panorama bar I've now found my latest cocktail obsession, the so called 'Seven Heaven martini'. YUM!
Where? 79, Aleje Jerozolimskie 65, Warsaw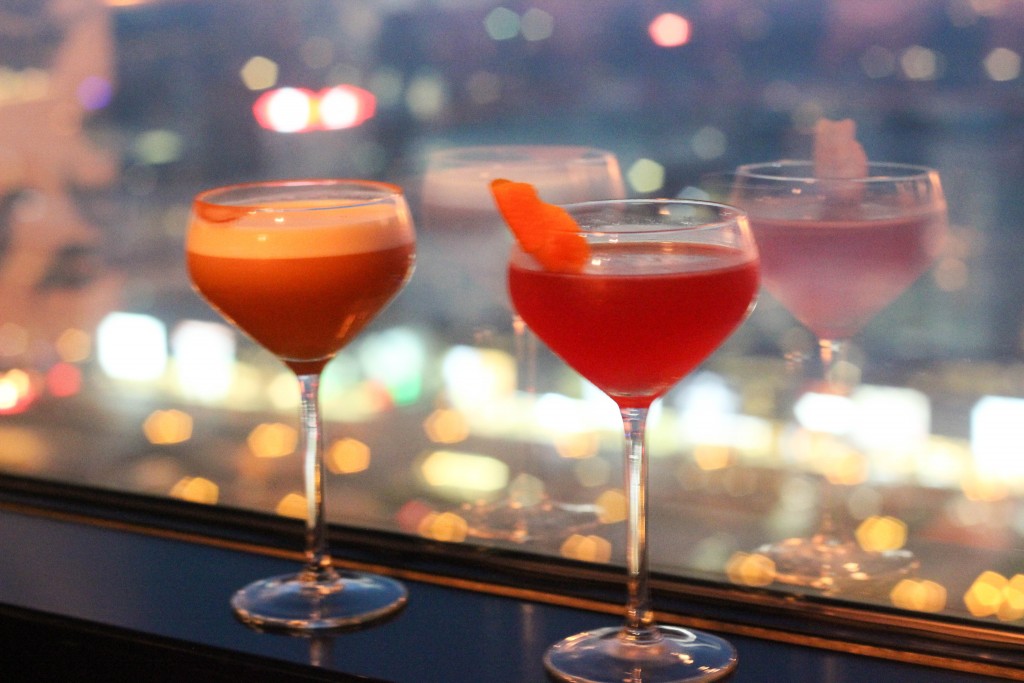 2. Shabby Chic
We ran into this super cute place by coincidence while roaming the streets of Warsaw's old town and love what we found inside. Perfect coffee, yummy quiches, a wide selection of cakes and tarts. This is a lovely spot to have a little break from wandering or to have lunch.
Where? Piwna 20/26, Warsaw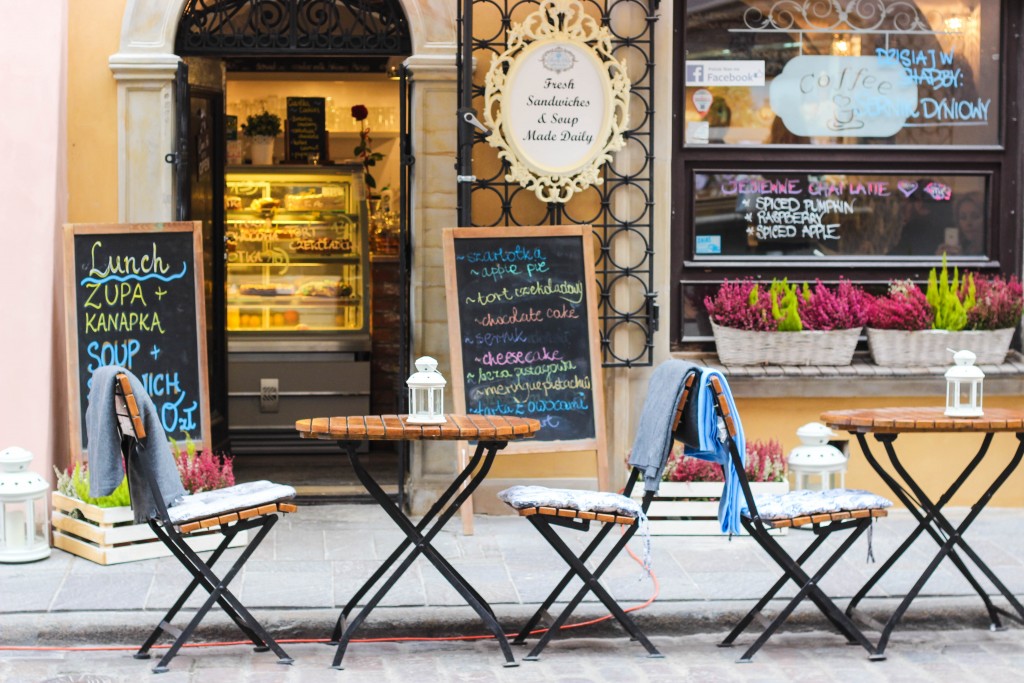 3. Bazar Kocha
We walked over 30 minutes from one part of town to the other, all in order to eat dessert at Bazar Kocha. Good thing that it was worth it! Bazar Kocha is a bistro and deli in one, serving breakfast, lunch, tapas and dinner. Or just dessert, in our case. Everything is home made, the quality of the food is fantastic and it's just a really cozy place to sit down and relax. The staff was super friendly and patiently explained to us what each of the 101 cakes where. We'd love to come back to this place to explore more of its cuisine!
Where? ul. Mokotowska 33/35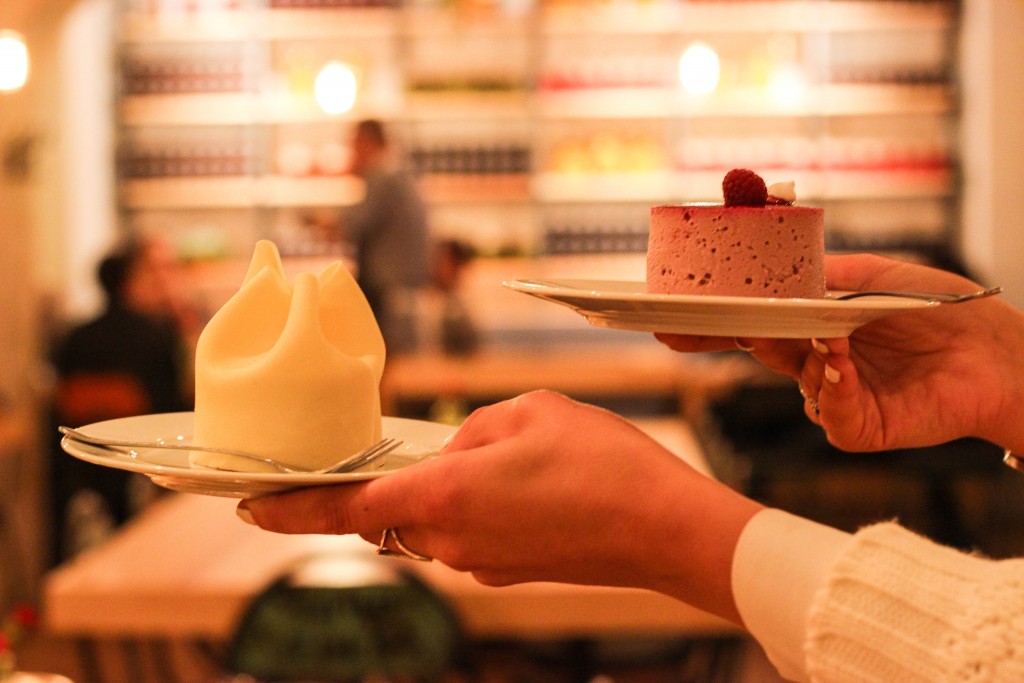 4. Zapiecek
You can't come to Poland without trying Pierogi, someone told us. What's that? It's a filled dumpling considered one of Polands specialties and it's delicious. A local recommended us to go to "Zapiecek" near to the Old town market square and so we did. We each chose three different fillings and got a generous portion with a cheese sauce. To drink we ordered traditional compote and warm wine.
Where? Swietojanska 13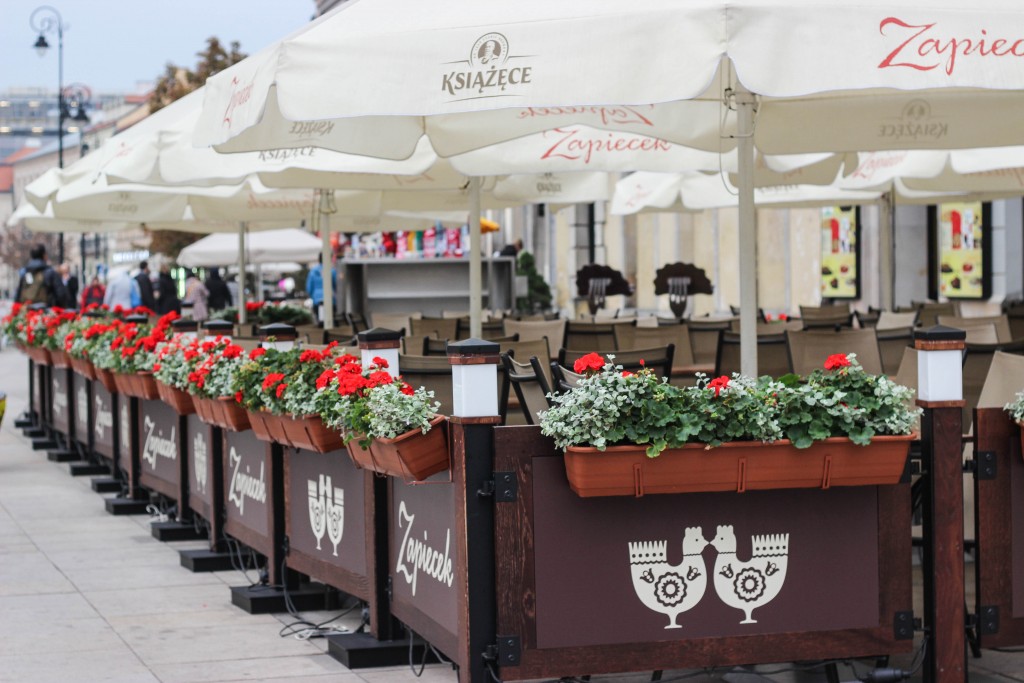 5. E. Wedel
Miss, you've just arrived in chocolate heaven. That would be the feeling best described upon entering E. Wedel. We were exploring Warsaw's old town on a chilly Autumn day so you can imagine what an absolute bliss it was to run into a cafe entirely dedicated to chocolate. Trying out one of their heavenly hot chocolates is a must.
Where? Szpitalna 8, Warsaw (but there's also a location in Warsaw's old town)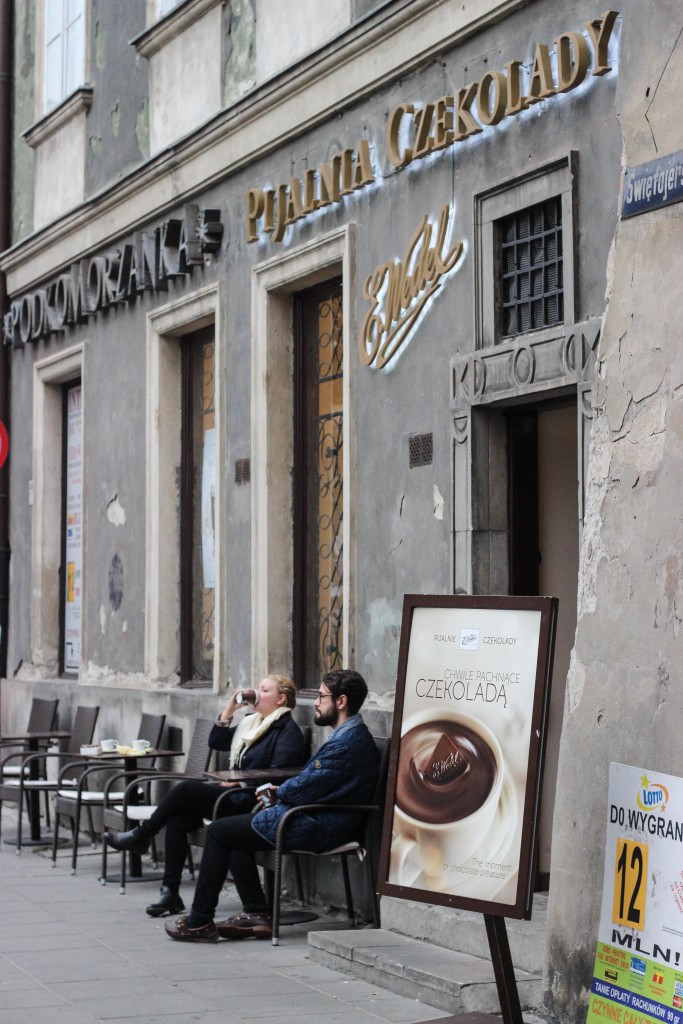 Photographer: Tatiane Kozijn | Instagram: @tatianekozijn
Location: Warsaw, Poland