I felt like we experienced 4 different seasons during the few days we spend in Warsaw. From super warm on our first day, to icy chilly and typical foggy Autumn skies the day after. Like you might be able to tell from these pictures, this was a typical chilly Autumn day. You could say that wearing a cozy knit for a day of exploring Warsaw's old town was a good decision!
I picked up this black military coat at the Oasis flagship store in London a few weeks ago and so far it has thoroughly been put to use! It's the perfect so called in-between coat for when it's still not cold enough for big winter coats, yet a blazer alone doesn't suffice.
Besides this coat, other things I've been loving lately is the combo of a shirt layered with a chunky knit. To me, it's not just the perfect way to stay warm (I'm always cold! Like literally, always), but I also love how sophisticated yet effortless it looks. The shirt and knit are both from French budget brand Jennyfer that I've recently re-discovered online. Funny enough, I always used to shop there while I was in France, but was completely unaware that they have an online store as well. The good thing is that their knit collection at the moment is absolutely incredible, so you should definitely check it out if you're on the hunt for cozy items to keep you warm. To funk up the outfit a little, I added a pair of embellished flats from Oasis. They certainly are eye catching but I personally love the look of them, especially with somewhat casual outfits like this.
We spend the day roaming the streets of Warsaw's old town and as you might be able to tell, it all looks incredibly charming! Cute old houses, small hidden alleyways, many nice cafe's, little boutiques and so much more to discover. Especially Warsaw's old town food and drink scene was tempting for us. Over the course of a few hours we stopped by at last 4 cafe's and eateries for coffee, hot chocolate or a little snack! But hey, why not?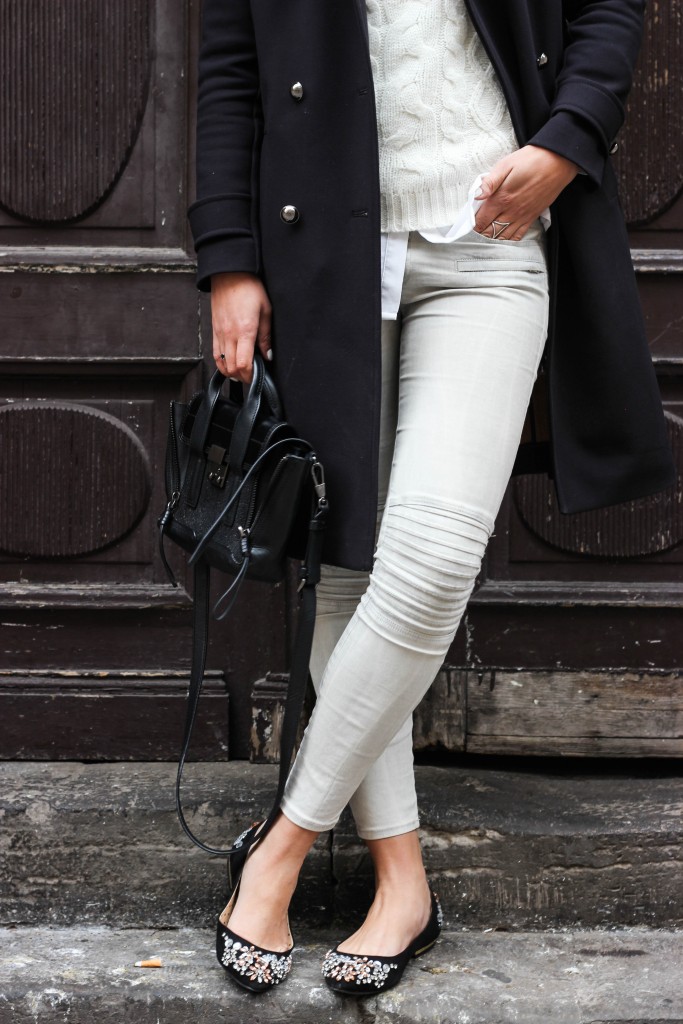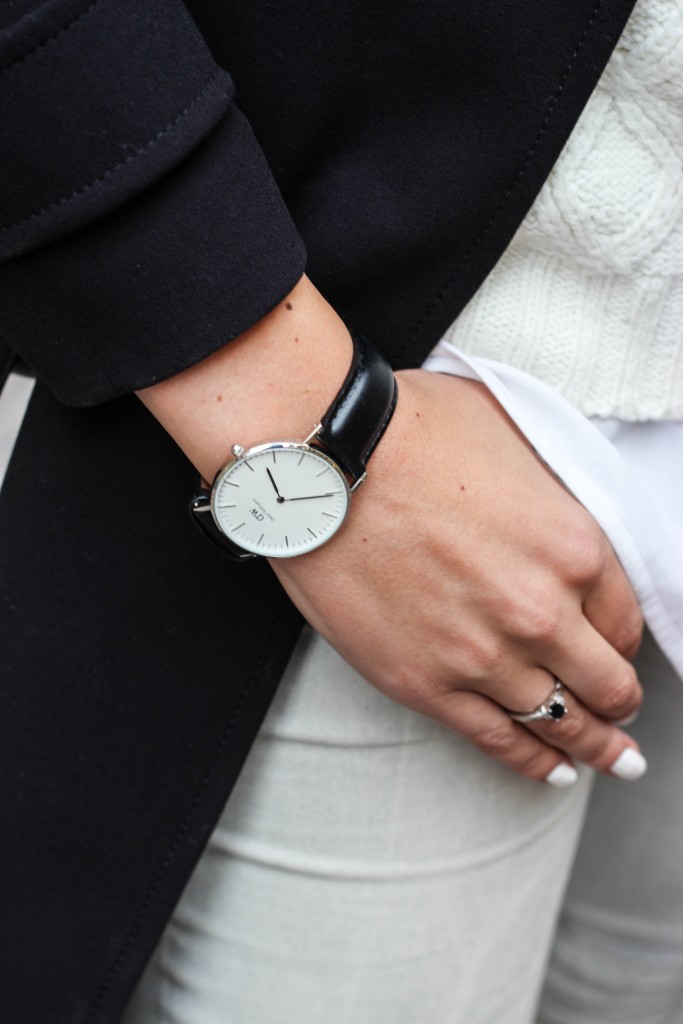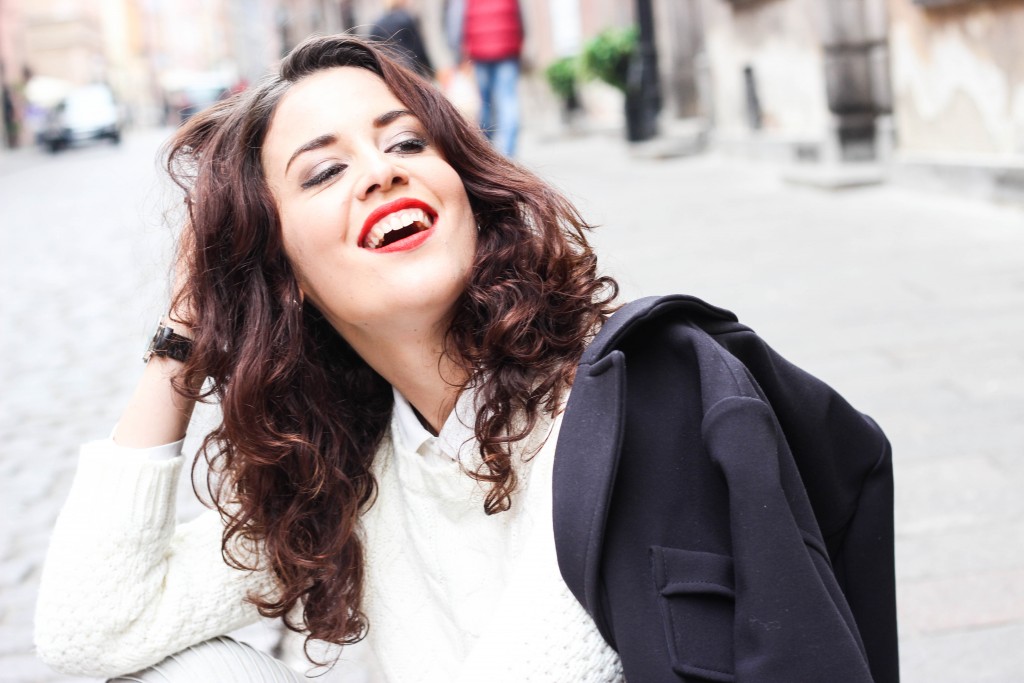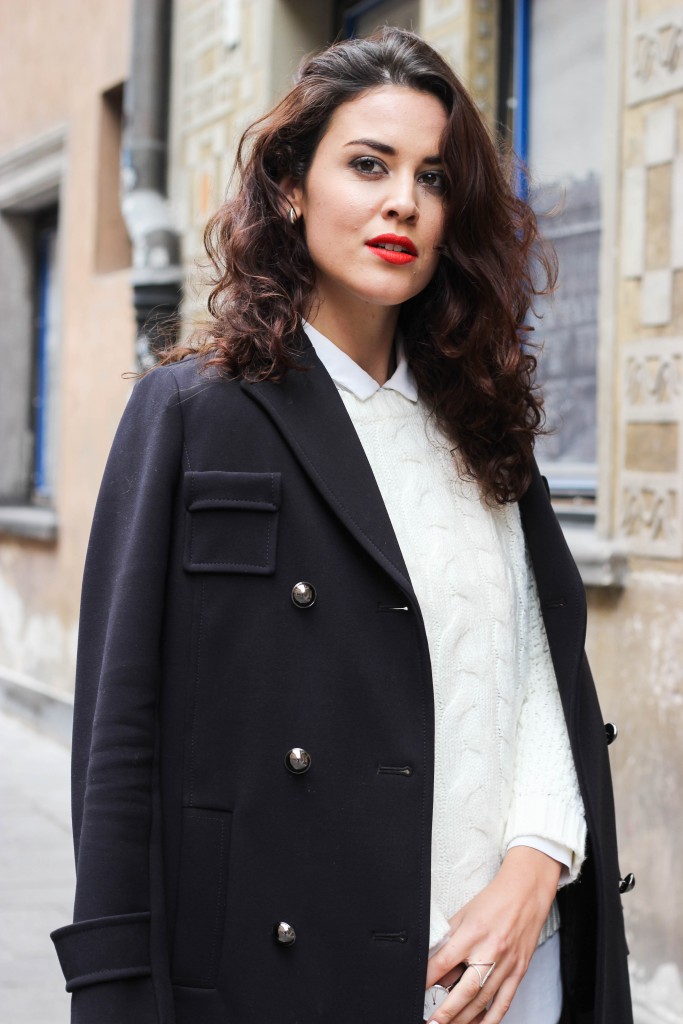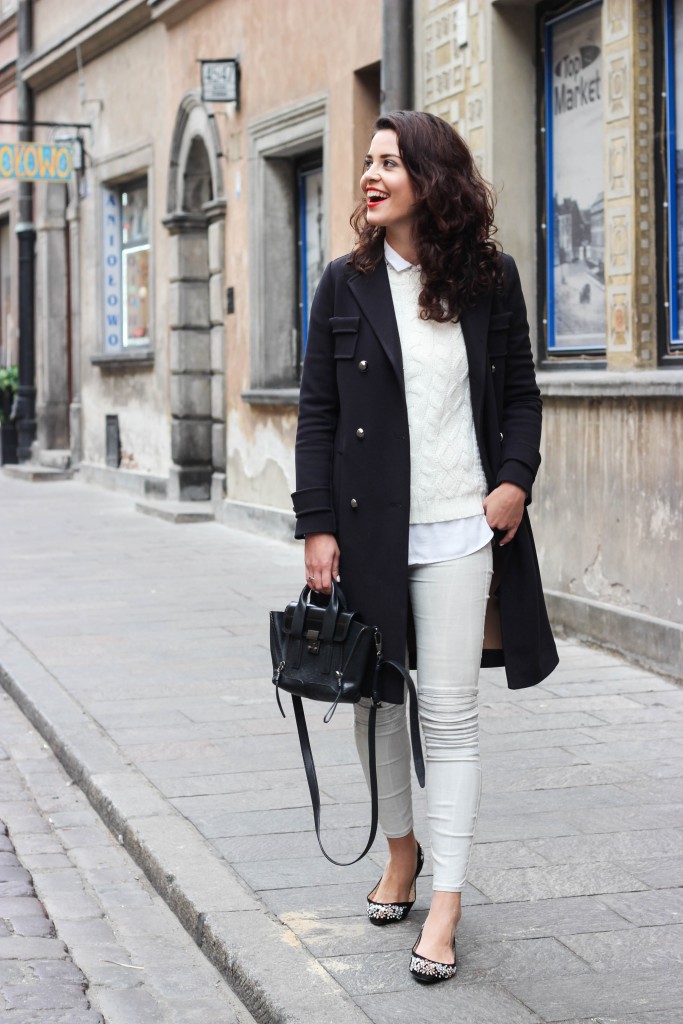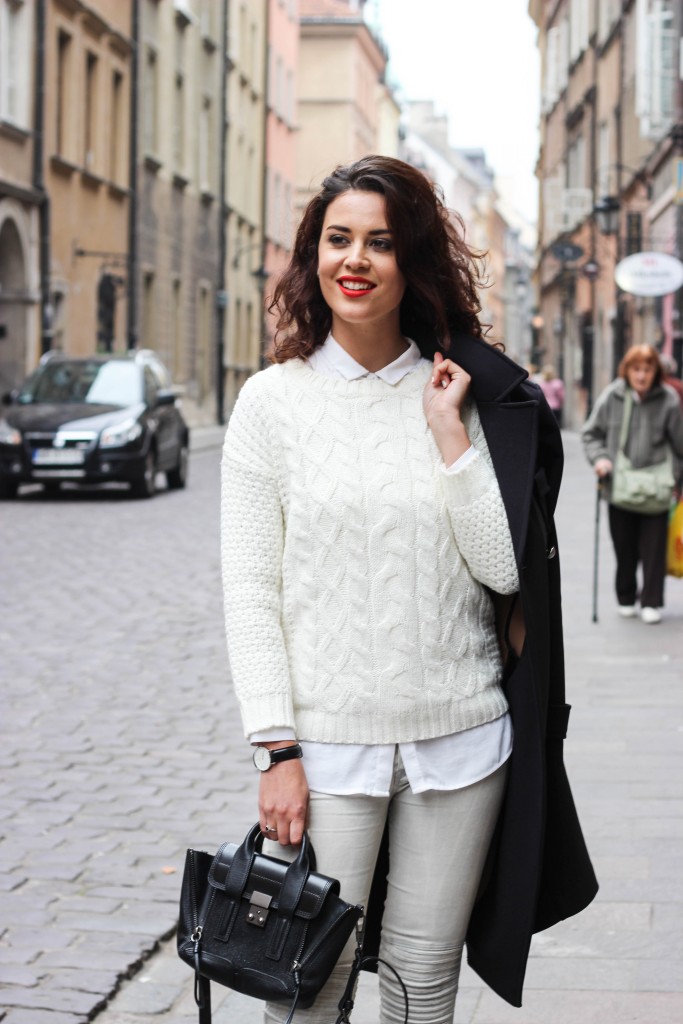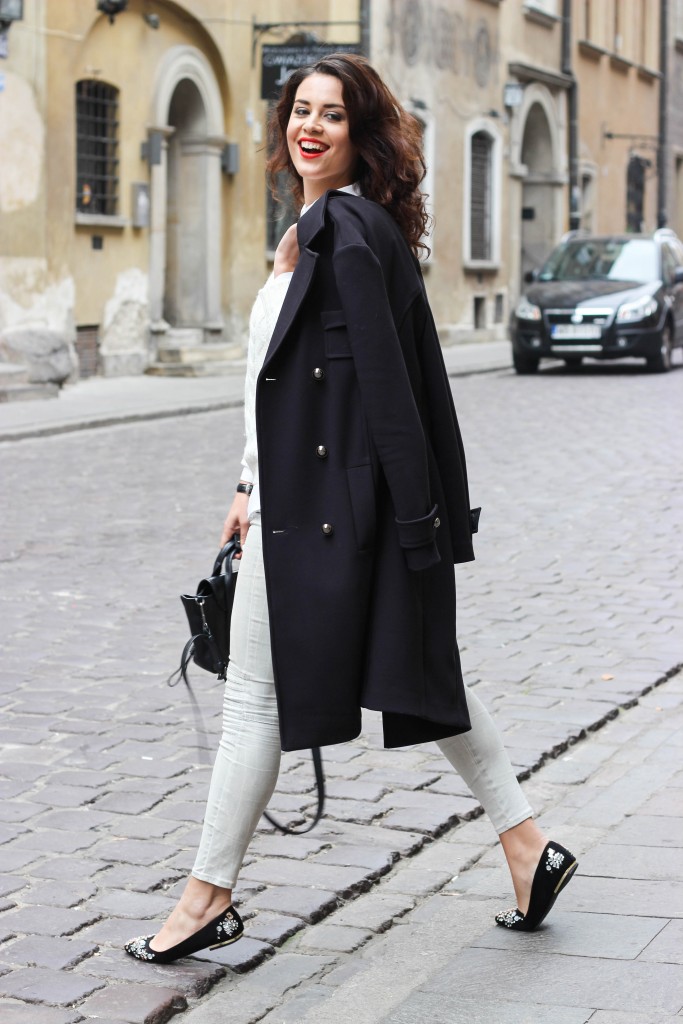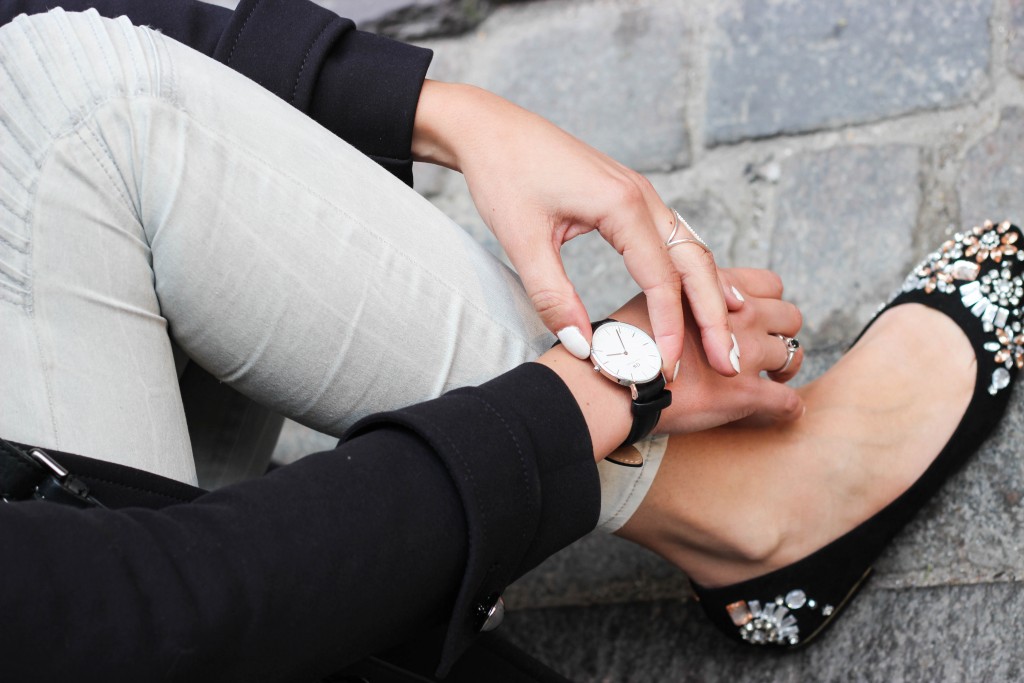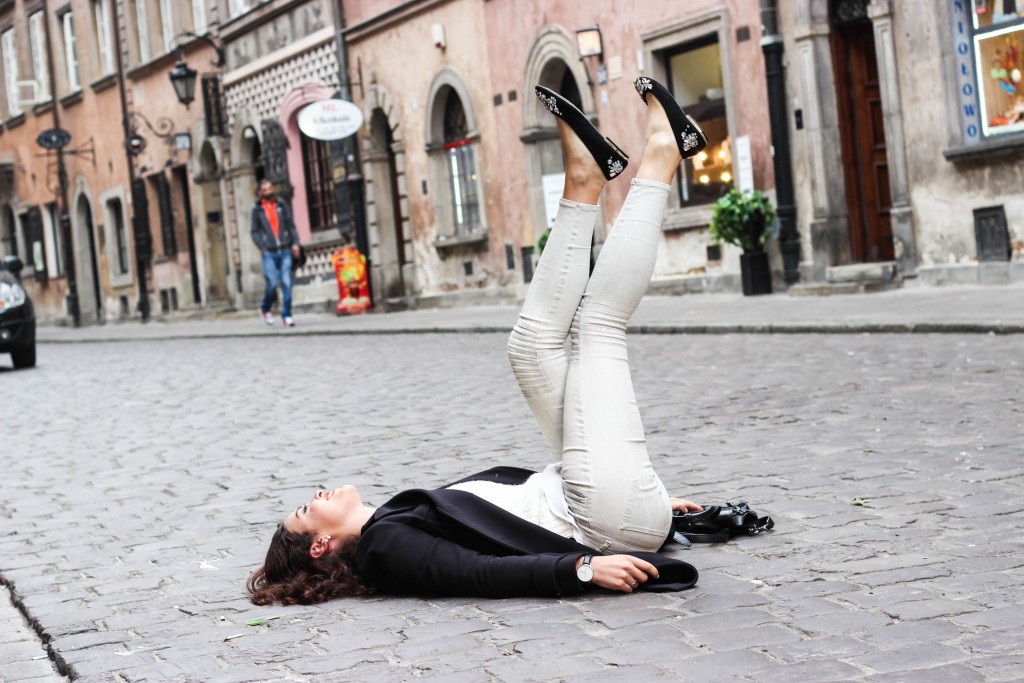 Wearing: Oasis black military coat, Jennyfer white cable knit, Jennyfer white shirt, Zara jeans (similar here), Oasis black embellished flats, 3.1 Phillip Lim satchel, Daniel Wellington watch
[show_shopthepost_widget id="1090734″]
Photographer: Tatiane Kozijn | Instagram: @tatianekozijn
Location: Warsaw, Poland