Desperate to incorporate a bit of layering in my outfit on a hot Summer day, I added this Zara boucle jacket which I managed to buy in Dubai for a very, very decent price in the Sale section last year.
Wearing: Zara jacket (similar here), Asos cami, Asos shorts, Windsorsmith heels, River Island clutch, Michael Kors watch
I've got a bit of  a love-hate relationship going on with our never ending Summer in Western Australia at the moment. In one way I'm super happy to be able to go out bare legged every day (I mean, doesn't it make every outfit look so much better?!), but on the other side I've been craving my boot, jeans and jackets which have been in my closet months in a row without being worn. I think when fashion is a huge part of your life, you need the variation in season to use your creativity to the fullest. I'm wearing a pair of textured shorts, which I've already found is a GREAT wardrobe staple, paired with a simple black cami and my trusty lace up heels. But seriously, how did we live without the lace-up-heels trend?
Do you know that feeling when you're so incredibly busy that you don't even realize another week has already passed? Well, that's how I feel right now. Not enough time for the huge amount of  awesome ideas I want to put into action! My whole life involves around social media, expanding networks, branding and writing these days and I'm actually surprised by how much I love it. I wonder sometimes why I didn't study something like marketing or communication. At least I would have a degree which can be used anywhere in the world unlike my law degree. I've never really known what to do and which direction to go when I was a teenager and I think choosing can be so tricky when you're young and haven't really experienced much of life. Knowing what to do or not, I do believe that it's good to just make a decision anyway and go with the flow. Finally you'll never have it completely figured out anyway.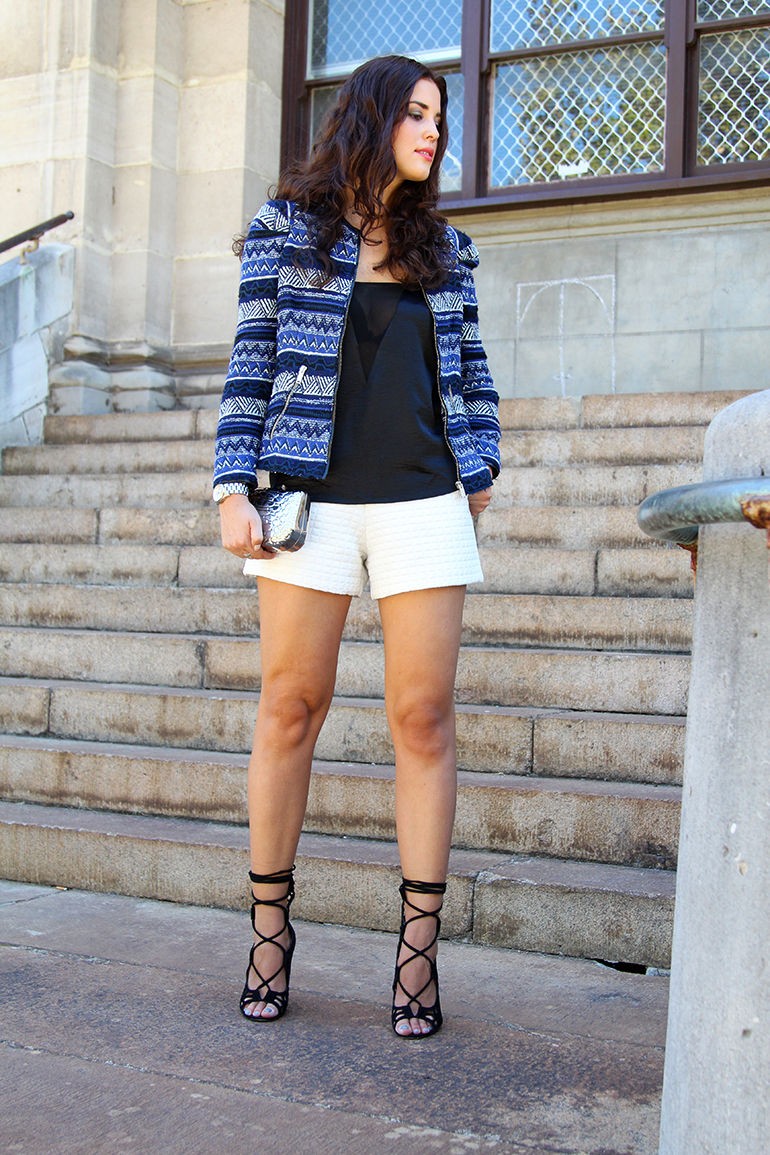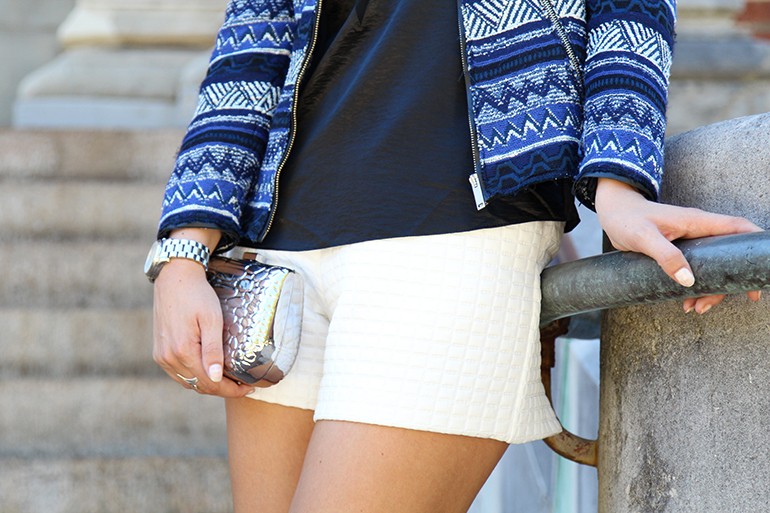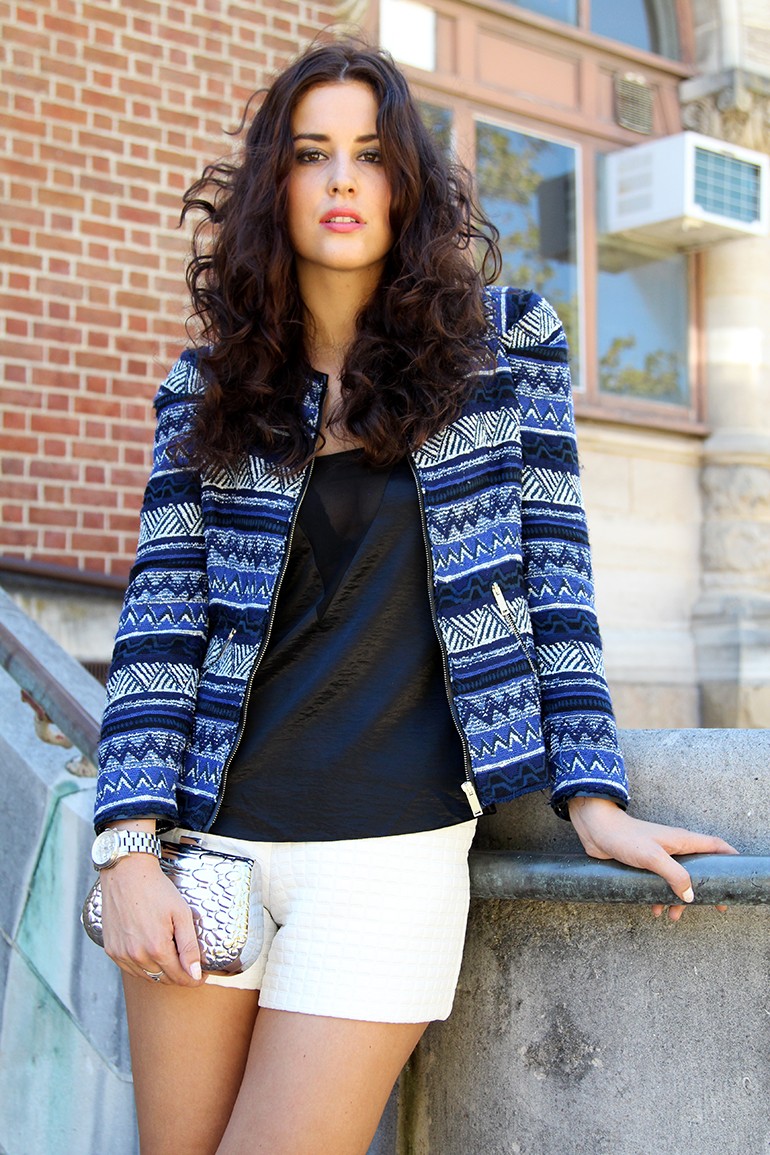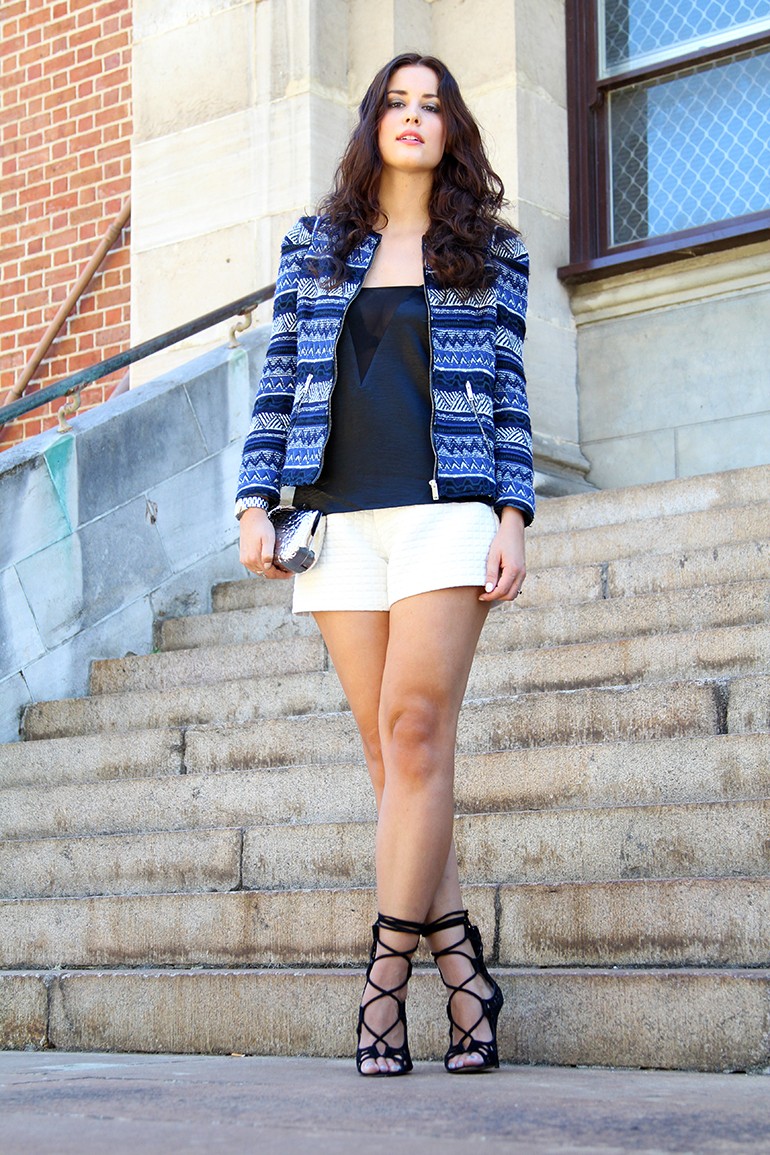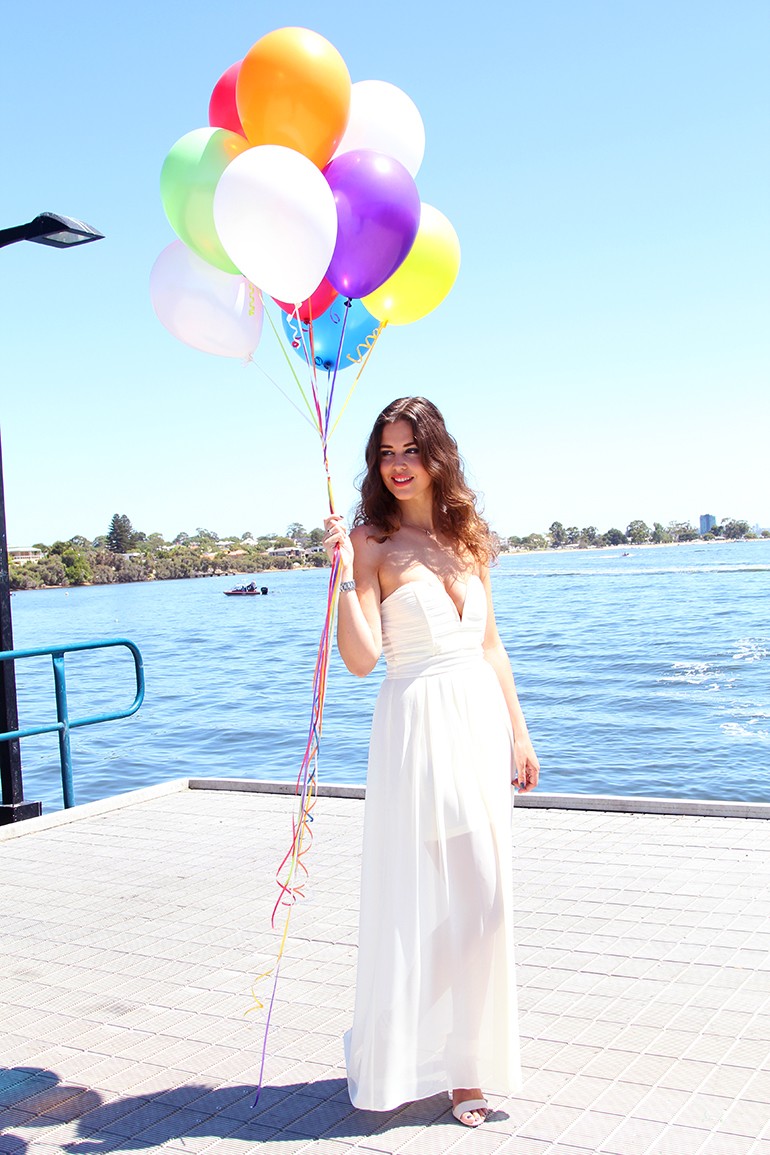 Pictures by Hassan Mounzer
Wearing: Zara jacket (similar here), Asos cami, Asos shorts, Windsorsmith heels, River Island clutch, Michael Kors watch