| 1 | 2 | 3 | 4 | 5 | 6 | 7 | 8 | 9 |
Suddenly they were everywhere. What?  The cut-out boot of course! I remember coming across them for the first time while browsing a street style blog. It wasn't love at first sight, yet they managed to stick in my mind.

A few months on, I have to confess they've completely stolen my heart.  We've all seen the famous Balenciaga boots passing by, but what is better than finding a boot which is just as cool, but affordable for us gals who don't want to spend our entire salary on a pair of shoes? As a Dutchie turned Aussie, a shoe store that will always have a soft spot in my fashion heart is Invito, who turns out to do the most awesome cut-out boots this season!
I know, I know, cut-out boots seem a bit tricky to incorporate in your outfits at first. I can only say: it's a lot easier than it seems! With Spring just around the corner (I'm talking to you, Northern Hemisphere!), there is no better time to purchase them.  In Australia we are lucky enough to be able to wear anything we like all year round. Well, on the West Coast at least.
To get you familiar with the cut-out boots trend, I've put together some looks which will help you visualize how you can wear the boots with the items you've got in your own closet. And of course, a trend report isn't complete without an overview of our favourite style bloggers sporting the cut-out-boot!
First, let's think of the easiest way to mix-and-match cut-out boots. Whenever I'm not entirely sure about a new trend, yet I still want to incorporate it in my outfits, I always choose a combo that I feel most comfortable with. So, in this case I'd say: go for your trusty skinny jeans! Black, light or dark denim: it's all good. Not much you can do wrong there, right? After choosing a pair of skinny jeans (see look above), I continue building. The ultimate wardrobe staple is probably a striped sweat shirt, which happens to work exceptionally well with ripped skinny jeans and black cut-out boots. All you need to finish off the look is some killer accessories and of course a biker jacket.
Whenever I think of cut-out boots, I think of festival. For the second look (see below), I'm pairing cognac boots with a feminine white dress and a patterned jacket. The perfect outfit to wear once festival season kicks off! I personally like to pick accessories in the same colour palette as most of my outfit, which explains my choice for the watch and light grey bag with gold hardware.
And ofcourse, A trend isn't a trend if the most stylish gals in the world don't wear it! I absolutely love how Zina from FashionVibe, Andy from Stylescrapbook and Jennifer from The Native Fox each pull off their cut-out boots. What's your favourite look? Do you own a pair of cut-out boots yourself and how do you wear them?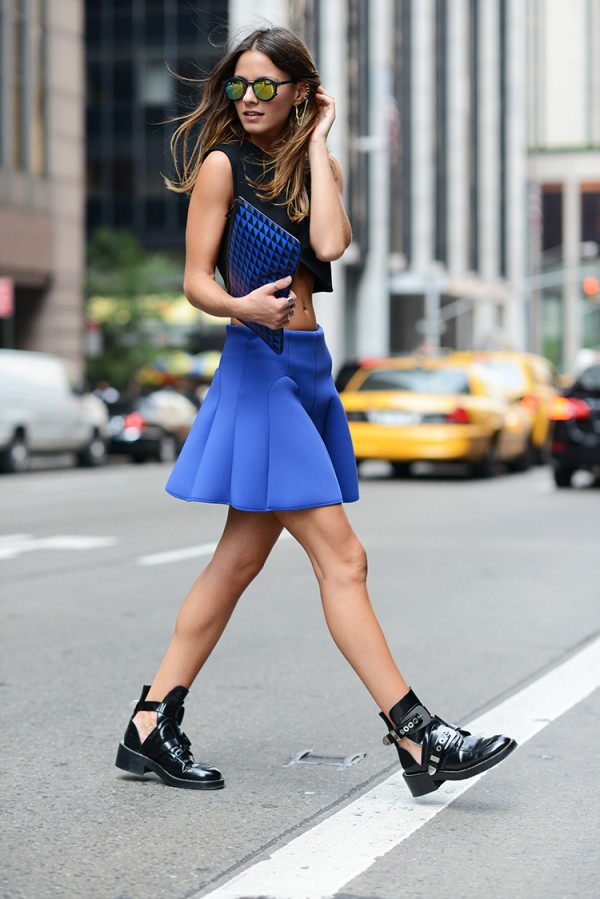 Source: FashionVibe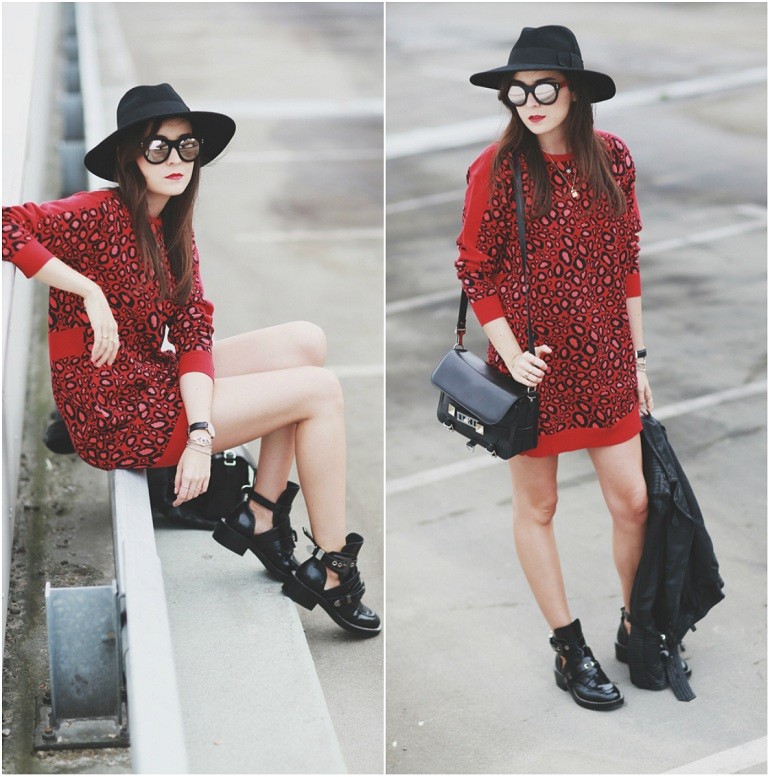 Source: Stylescrapbook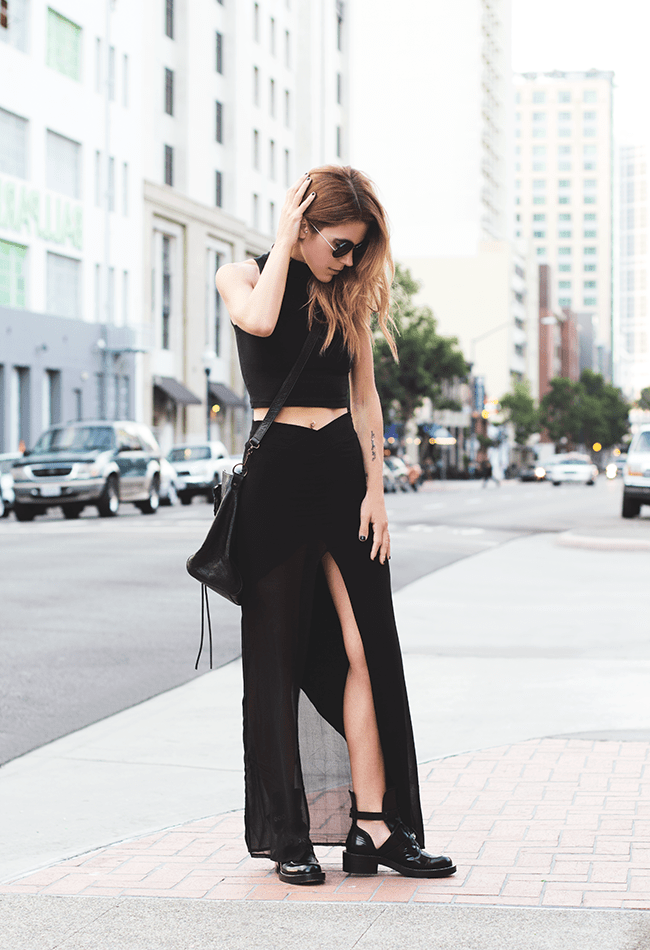 Source: The Native Fox