It doesn't get more matchy matchy than this outfit in the perfect palmtree setting located in the middle of Perth's CBD.
Wearing: Saba top, Ringuet skirt, Asos heels, 3.1 Phillip Lim bag, Michael Kors watch, Karen Walker sunglasses, The Peach Box ring

Blue being one of those colours I don't get tired of after a few weeks of wear, I couldn't be more excited to have found this Ringuet skirt which turns out to be the match made in heaven of anything in a similar shade. I wore this outfit on a early Sunday morning and the transition from super chic to super sporty couldn't be funnier. Literally minutes after getting this outfit captured on camera, I was off to play soccer. I couldn't think of anything that reflects my personality better!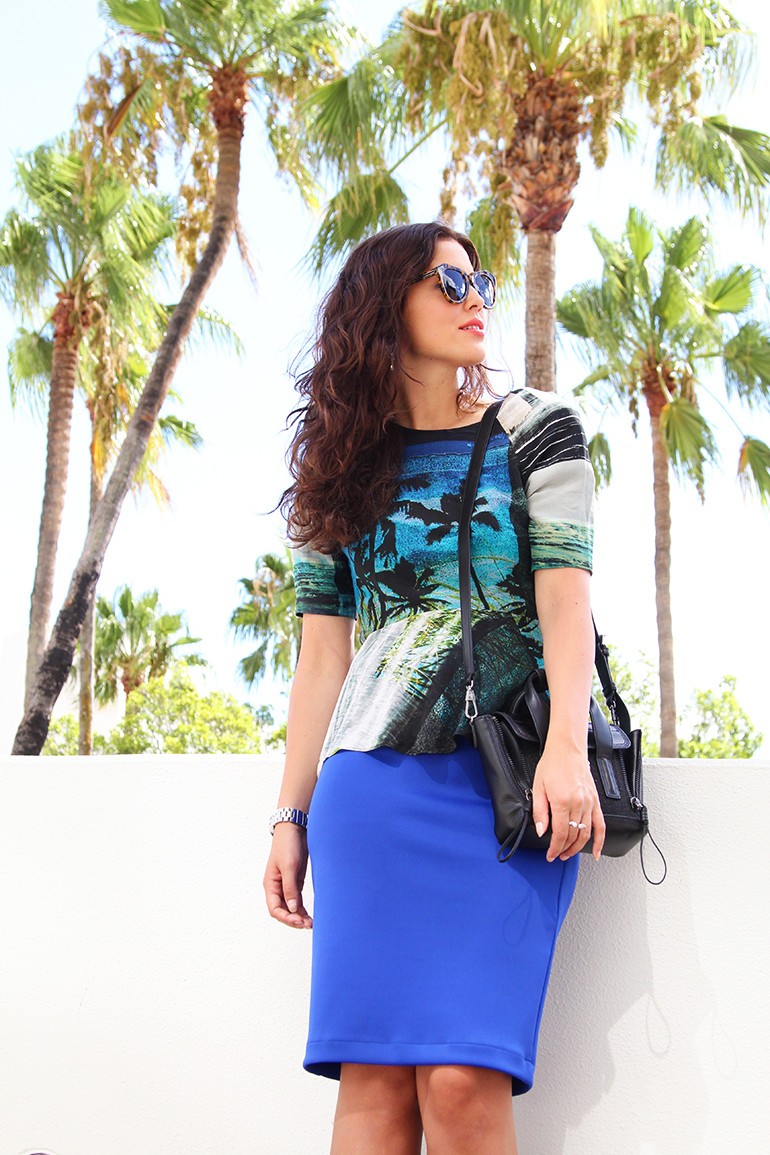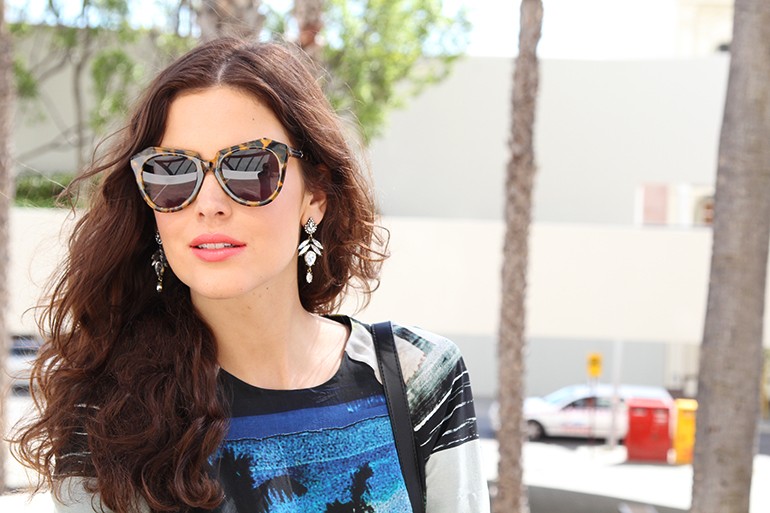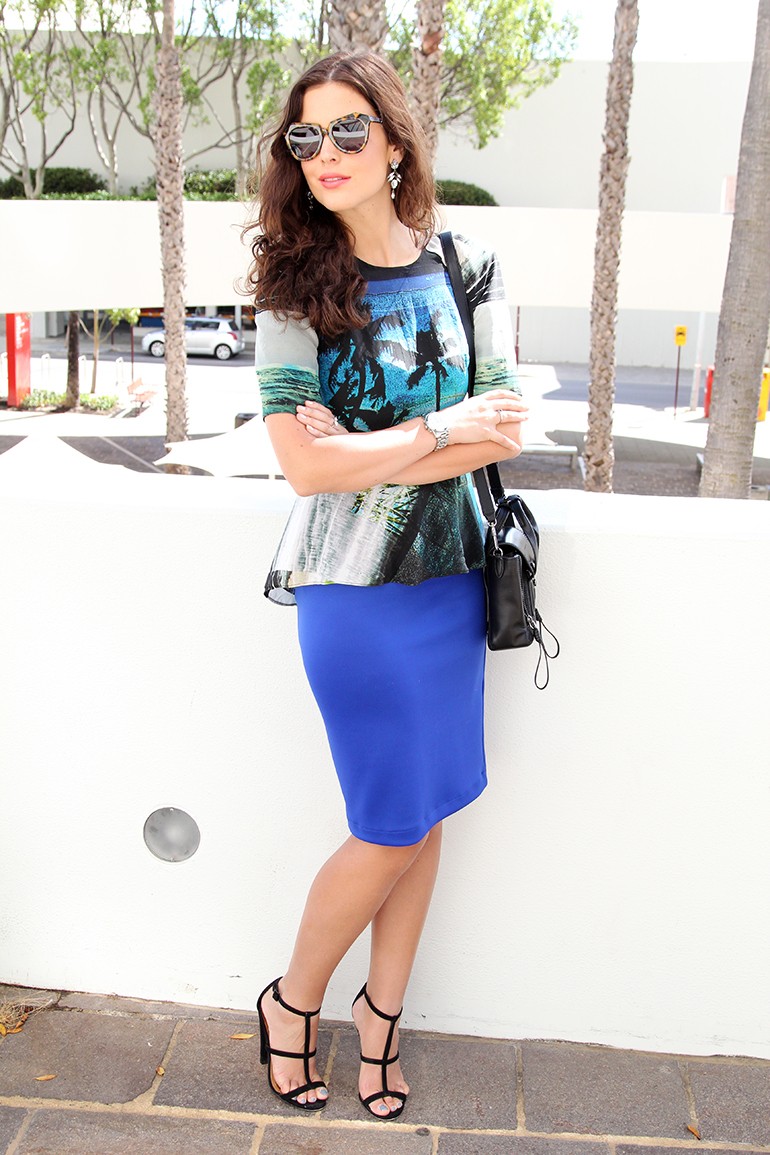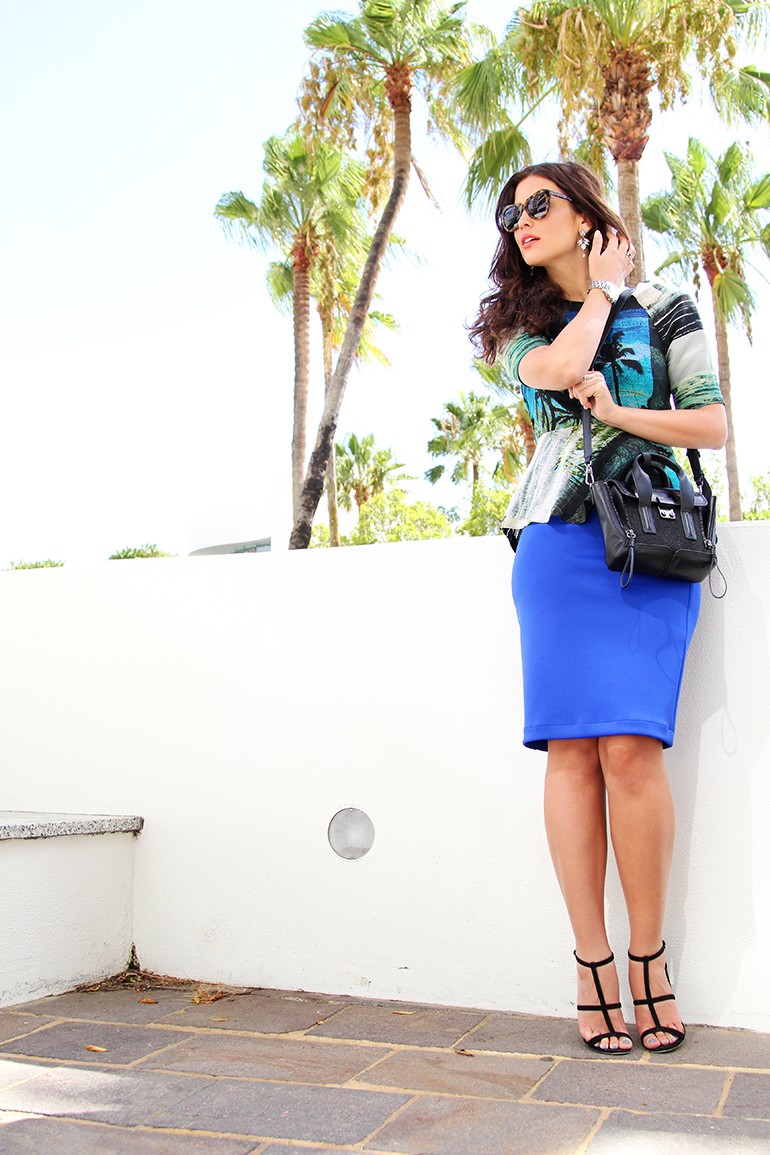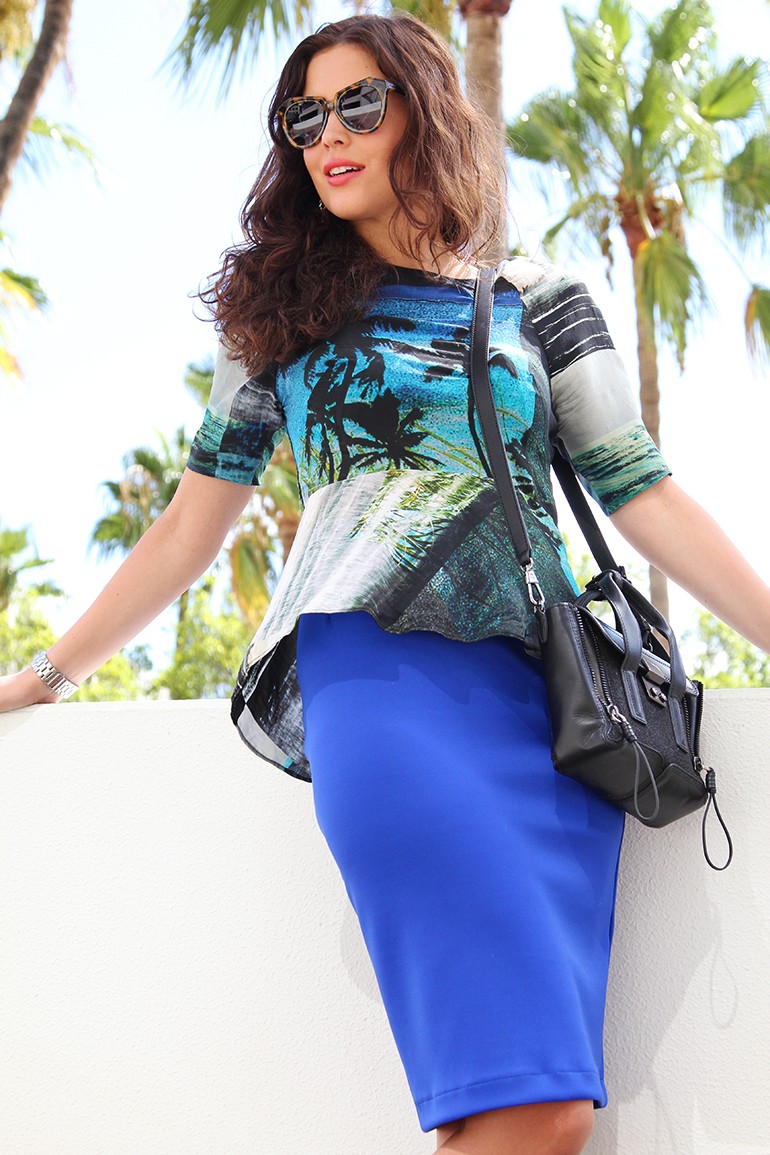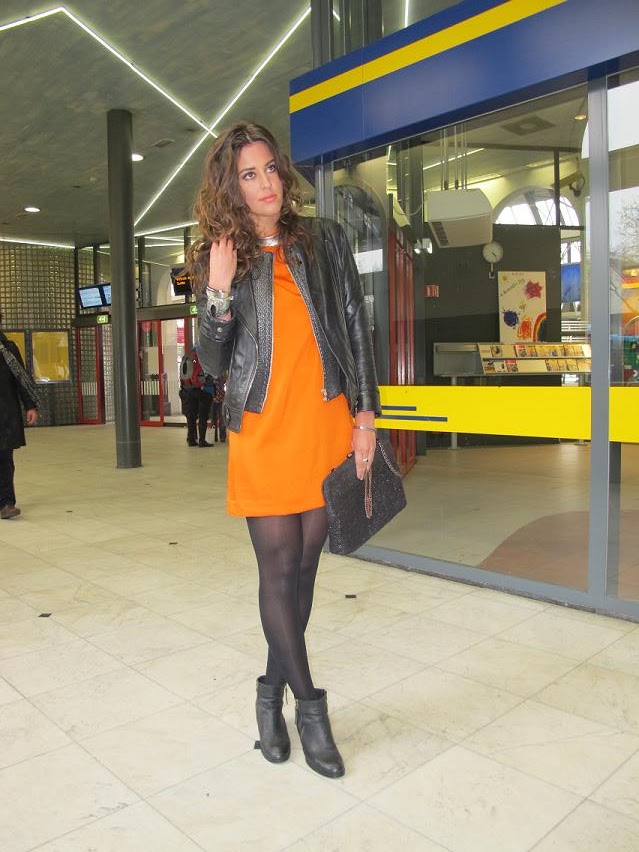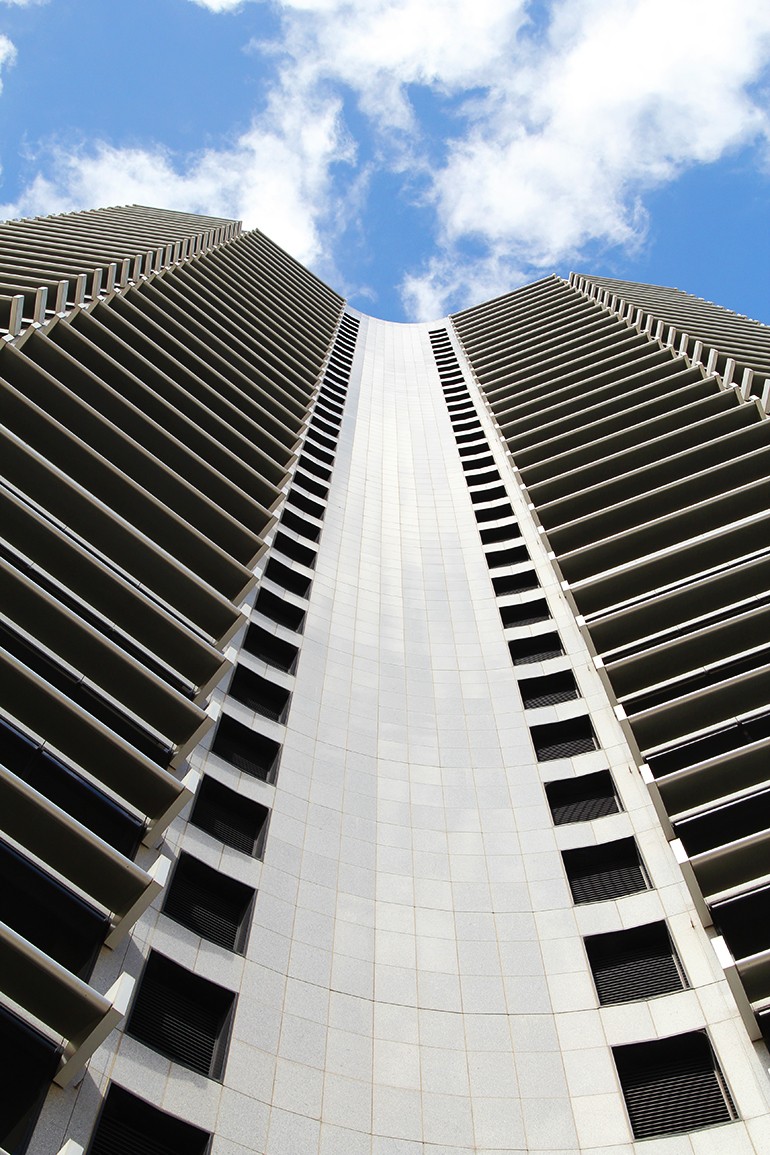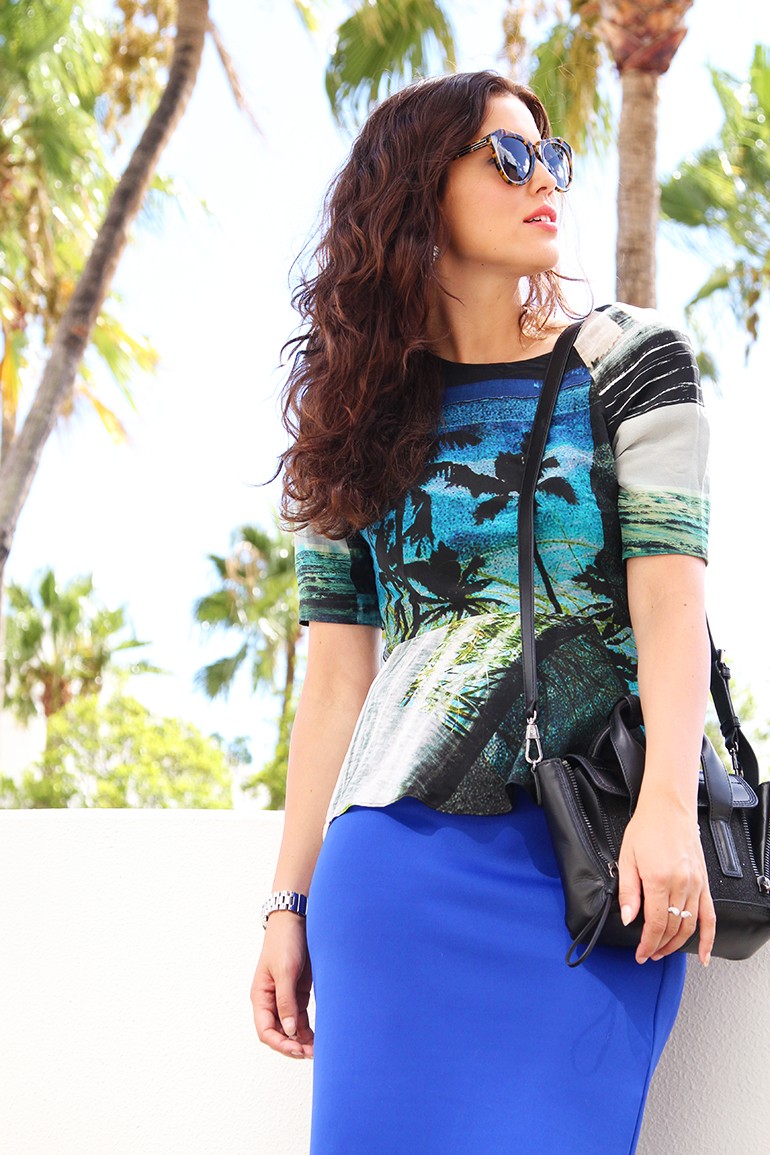 Pictures by Hassan Mounzer
Wearing: Saba top, Ringuet skirt, Asos heels, 3.1 Phillip Lim bag, Michael Kors watch, Karen Walker sunglasses, The Peach Box ring