Girly girls, Tomboys, Fashionistas, there really is a slip on sneaker for everyone. From easy going black to a pair with leopard print or studs. Besides the different cool styles that slip-ons come in, what's better than a trend that is both comfortable and easy to implement in your everyday wardrobe?
European shoe chain Manfield, best described as a brand dedicated to chic minimalist designs, all made with a great eye for quality and delicate details, isn't only timeless but very on trend too with the hottest slip-ons trend of the season.
I personally really like slip-on sneakers and I'm currently trying to hunt down the perfect pair. They look simple with clean lines; no laces and no fuss. Moreover they're super easy to throw on while you're in a rush! Looking good is guaranteed.
Boyfriend Chic
One of the easiest ways to wear slip-ons is with a pair of nonchalant boyfriend jeans, especially the styles that are cropped a little shorter. Roll up the sleeves a little or wear them down. Prefer your skinny jeans? Slip ons look great with those too. When you say boyfriend jeans, I say oversized blazer. Not to overdo it, but distressed jeans look exceptionally well with a tailored yet oversized blazer. Throw on your favourite slip-ons (why not go crazy and opt for one with a floral print?) and you're ready to go. The perfect outfit to stay comfy during those long days you spend on your feet whilst still looking fashionable.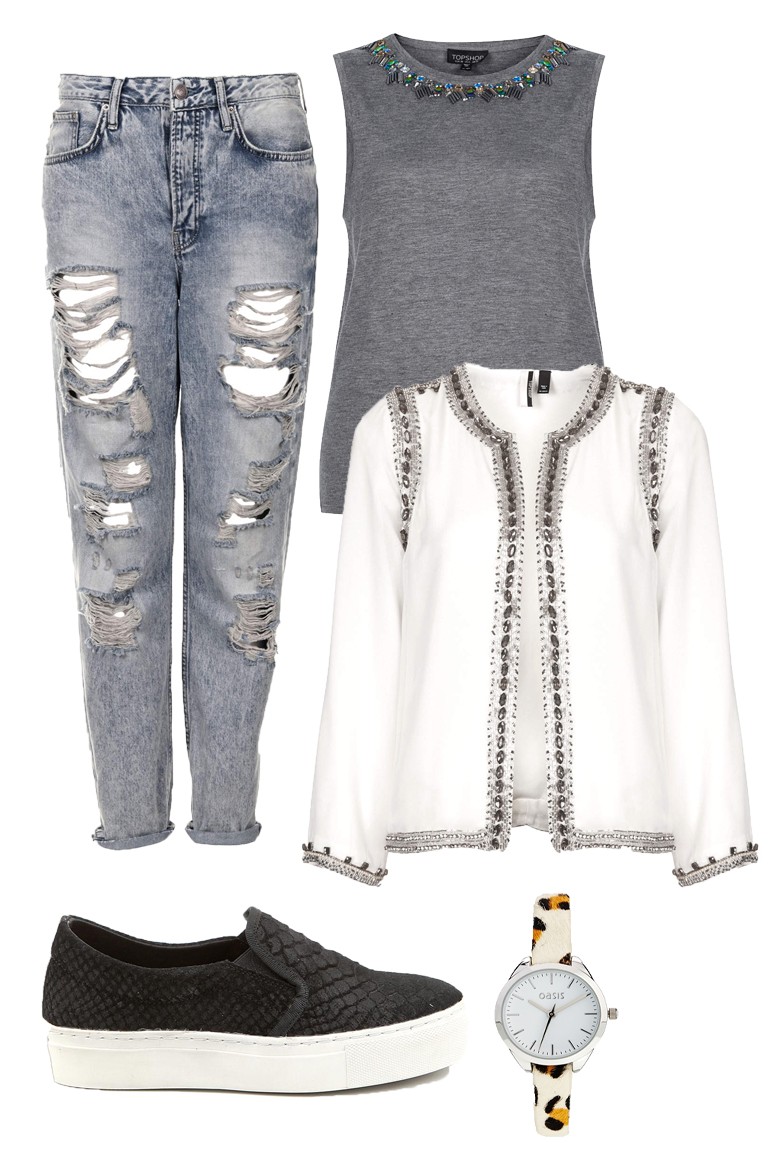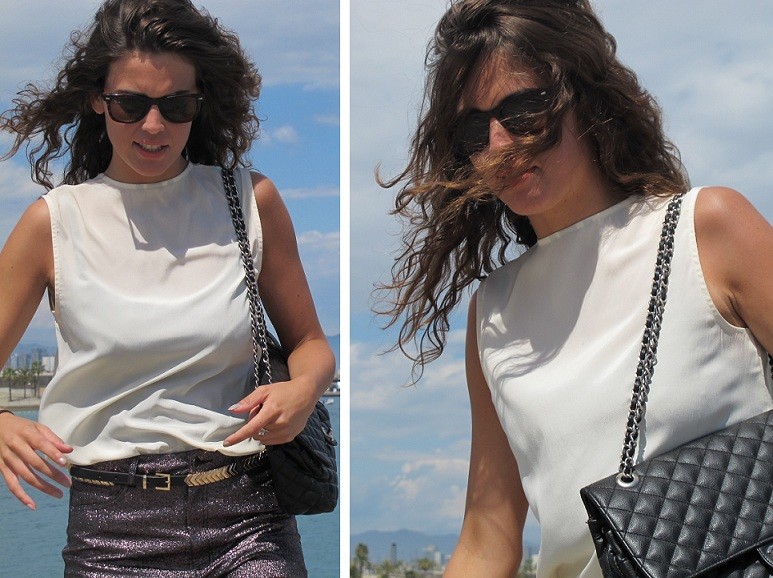 Casual feminine
Whoever thinks that slip ons can only be worn with boy-ish jeans is totally wrong! Several street style stars have been seen pairing ultra-feminine dresses and skirts with cool slip ons. And you know what? They look fabulous. Implementing contrasting styles (girly and tough) in your outfit creates an interesting dimension and makes you stand out of the crowd.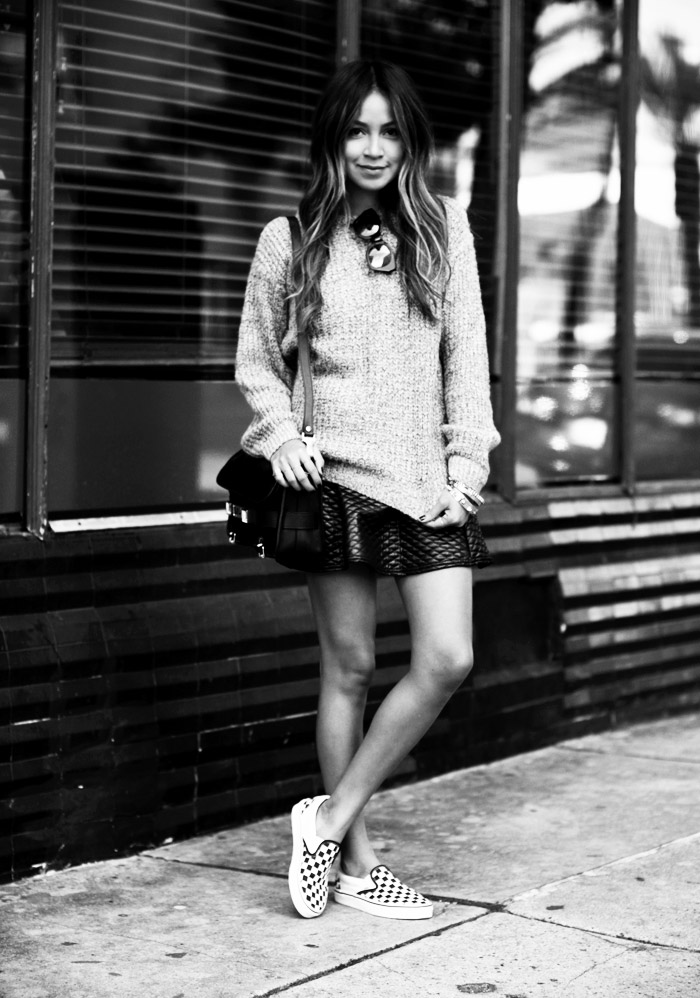 Perfect with a wide variety of garments, everything from denim shorts and cropped trousers to cute dresses, this is one trend we'll never stop rocking. Luckily our favorite street style stars are showing us some awesome outfit examples of how to wear this surprisingly chic shoe trend
What do you think of slip-on sneakers? Will you be wearing them?
Sources: FashionVibe and Sincerelyjules