The Taj Mahal, nothing short of magic. But what do we really know about it other than it being a magestic white building somewhere in India that happens to be 1 of the 7 world wonders? Not much probably. So let's get right into it.
Seeing the Taj Mahal was very high on the bucketlist of the FashionContainer team, so I bet you can imagine how excited we were! But before I get further into the details of the experience, let's take a little trip back in time.
A little history
The emperor Shah Jahan built the Taj Mahal between 1631 and 1635, in the memory of his wife Mumtaz Mahal, with whom he fell in love at first sight. She died when giving birth to their 14th child, leaving Shah Jahan heartbroken. It took 22 years and the labor of 22.000 works to bring the Taj Mahal into existence. And it's only when you see it from up close, that you understand why. The tiny patterns and shapes covering the monument are laid in with gemstones, which must have taken an unimaginable amount of time to create. Plus, we should also not forget, that especially for that time, designing and building something as magnificent as the Taj Mahal is a miracle itself. So yes, rightly so, the Taj Mahal now counts amongst the Seven Wonders of the World.
Our experience
Magestic from far away, but even more mindblowing when looked at from up close. With unimaginable detailing, shapes and quranic verses carved along the monument, you enter into another place in time… even just for a moment. I'm saying 'just for a moment', because the crowds will make you come back to reality real quick. For me, experiencing and valuing a place, goes hand in hand with silence. Being able to take it in and appreciate it, without feeling that you can't even hear your own toughts is what makes magic for me. But regardless of the crowds, the noise and buzz, you can still grasp that feeling of peace… you just have to try a little harder. A must-see, a must-experience, we loved it! Not nearly as much talked about, but the Agra Fort which is only a few kilometres away (you can even spot the Taj Mahal from there), is something you can't miss either.
In pursuit of magic, always.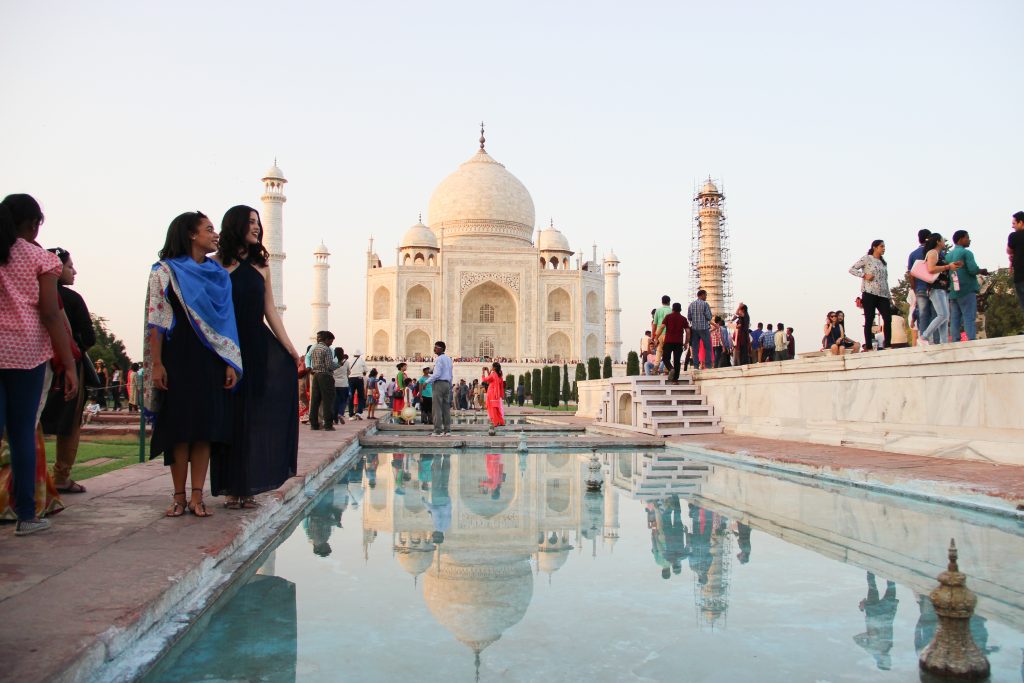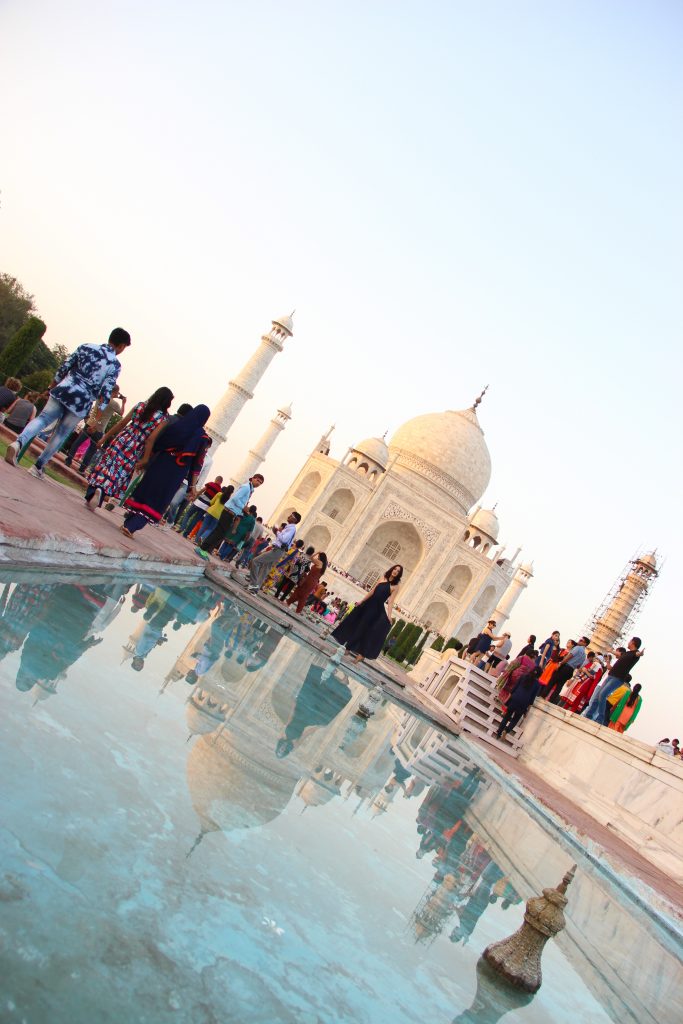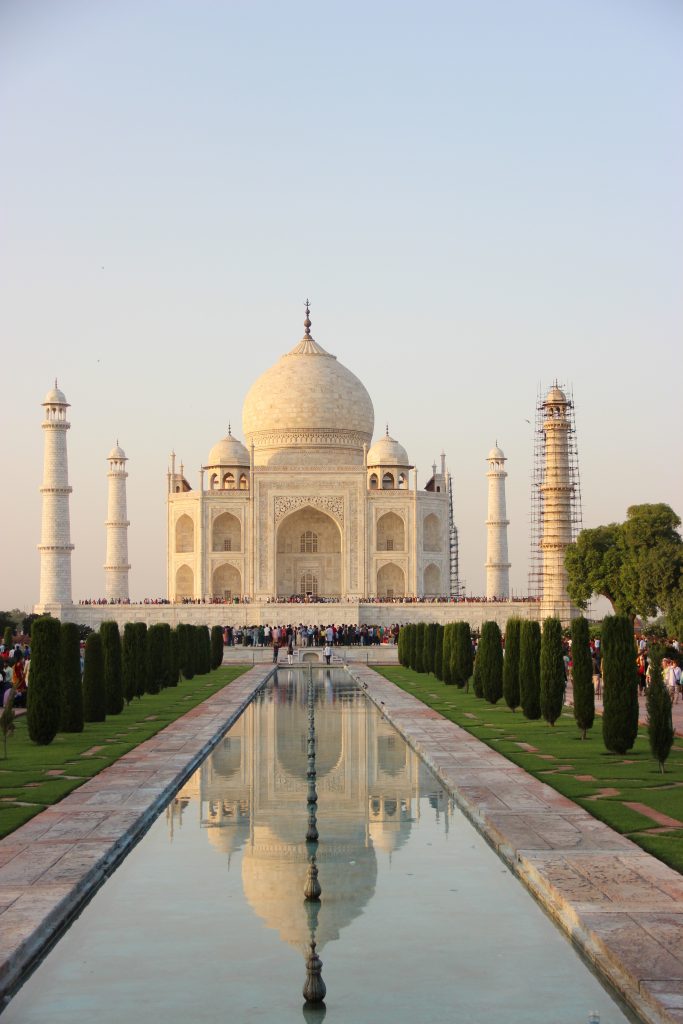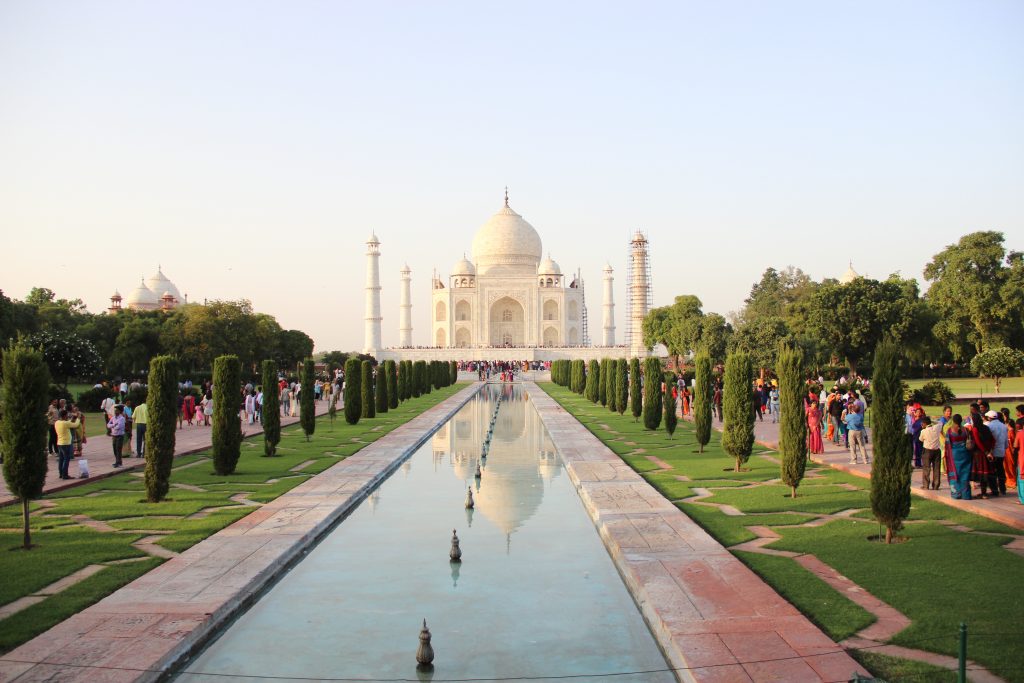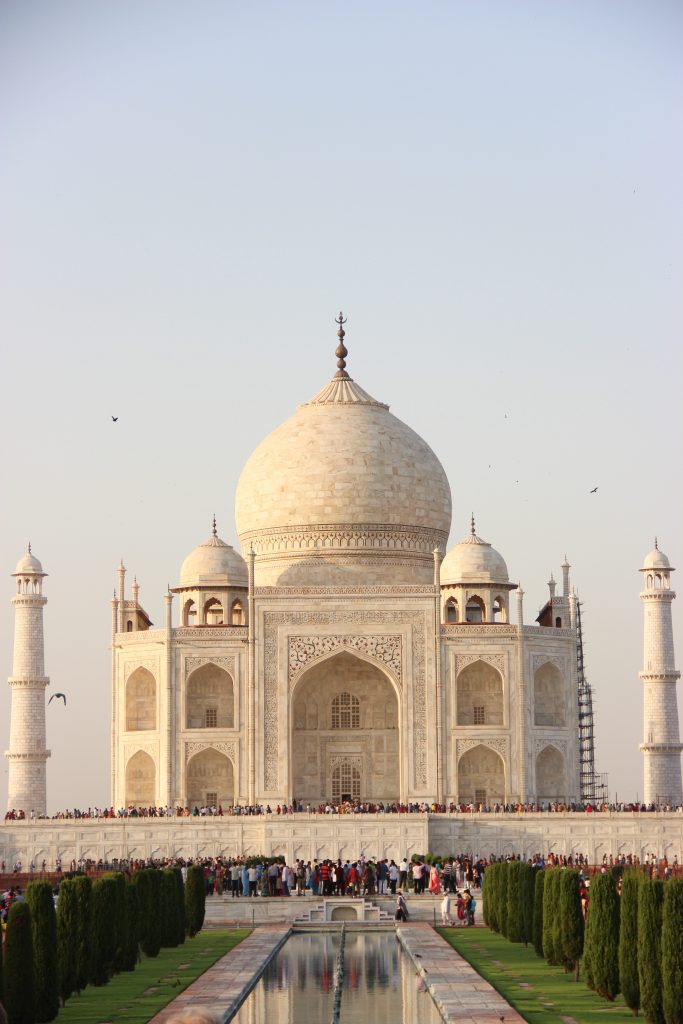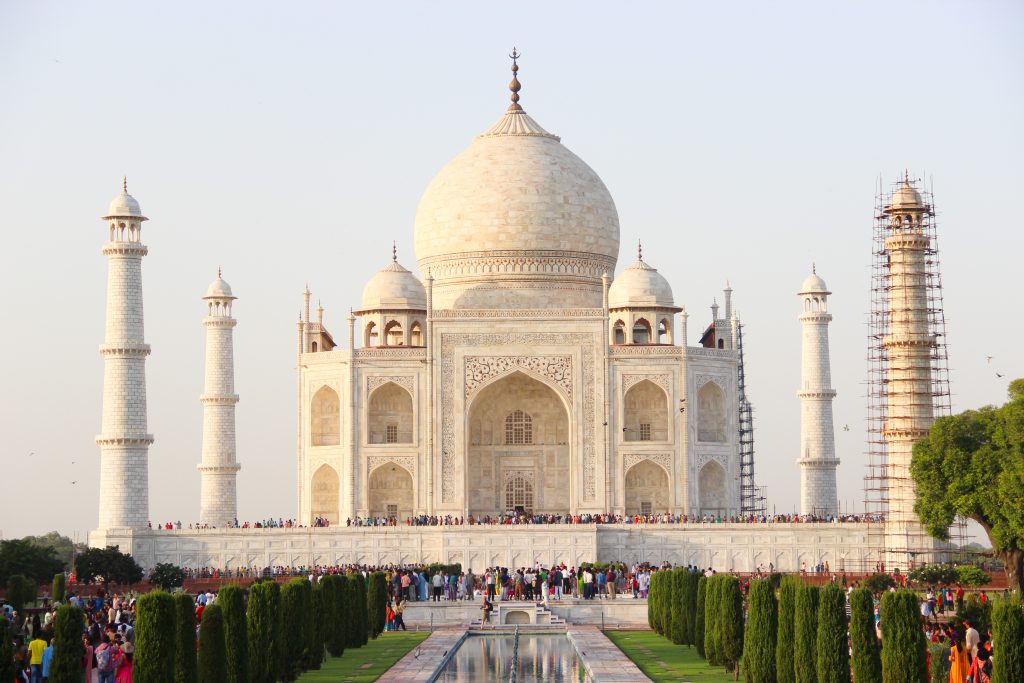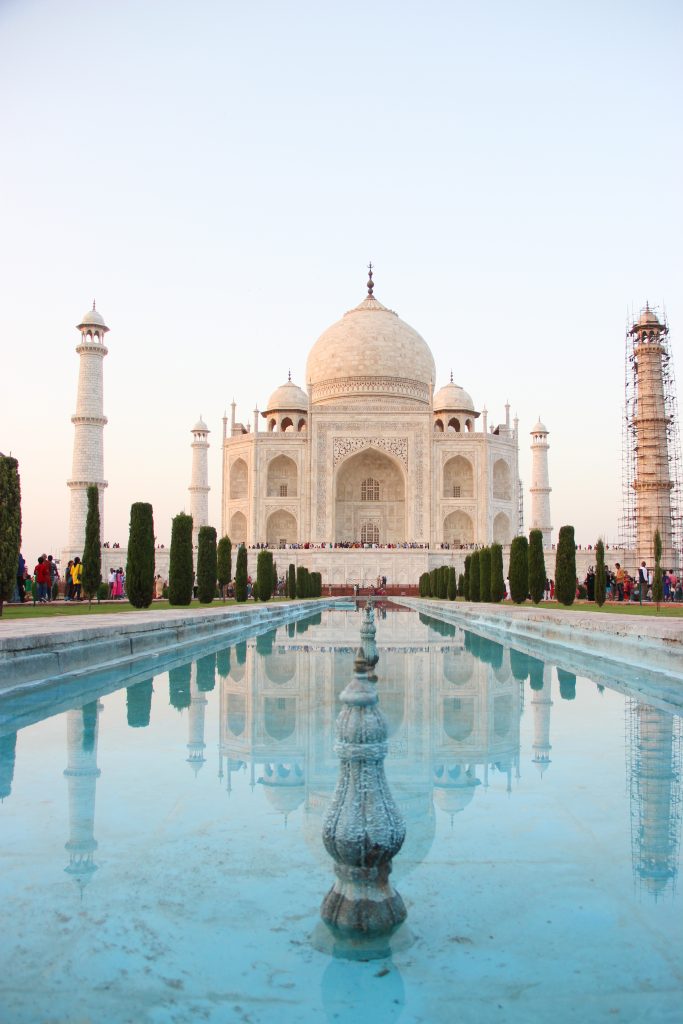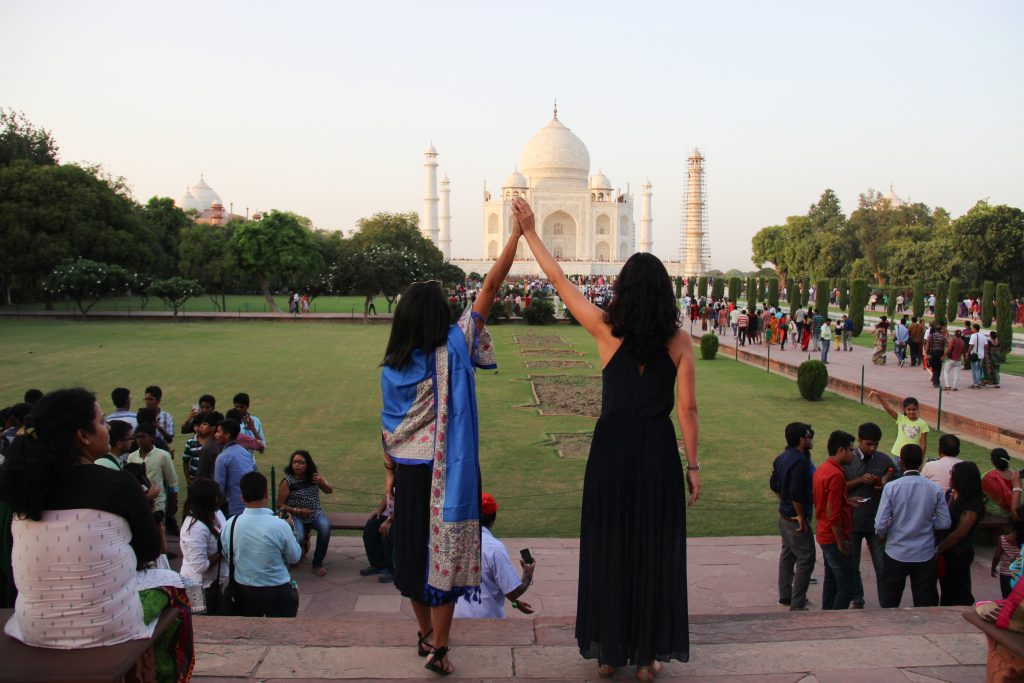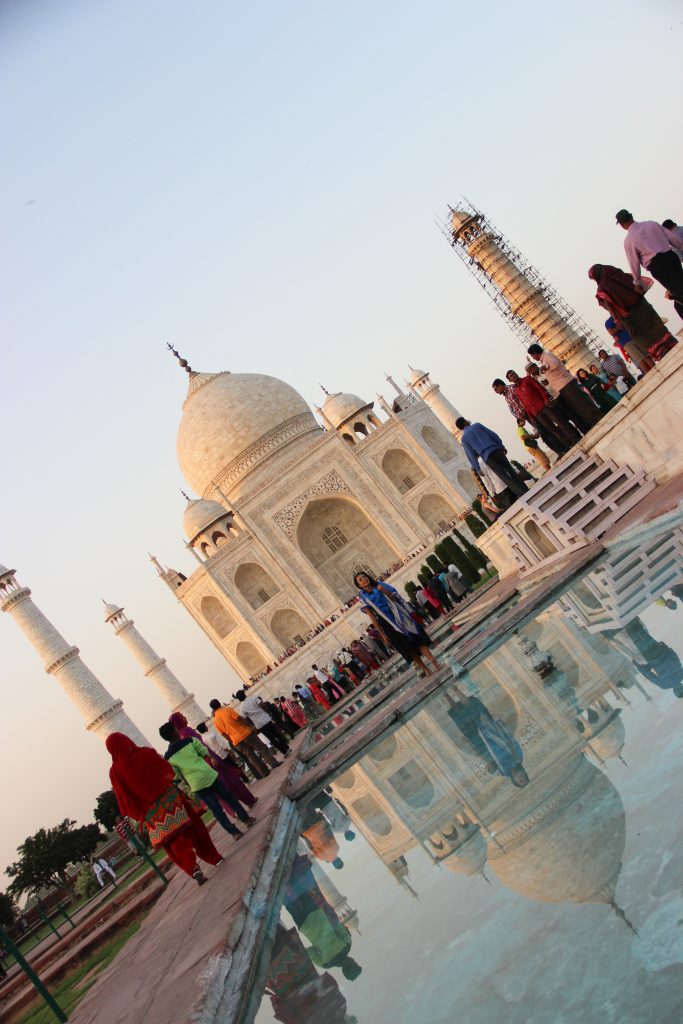 Photographer: Tatiane Kozijn | Instagram: @tatianekozijn
Location: Taj Mahal, India