Hello, the FashionContainer team is here!
This must have been one of the most extravagant settings we've ever found ourselves in during our travelling life. Extravagant because of the insanely large space and gorgeous set-up we got to call our home for 2 nights. With its private pool, lounge area, big terrace, an even bigger bathroom and bed room, it felt like our own private, secluded villa. One of the best things about Villa des Orangers definitely is its spacey set up with a beautiful courtyard surrounded by a terrace to have breakfast, lunch or dinner and the main pool.
The facade of the building is impressive with white cut-out wood work that is inherent to so many of Morocco's homes. The details of the ones at Villa des orangers are at another level though! the amount of time that must have gone into that is almost impossible to comprehend.
I'm wearing a ruffled off shoulder dress by Oasis that I love, love, love! Simple enough for me to dress it up with statement jewelry, but still chic on its own too. Truth is that the Moroccan heat only allows me to wear loose fitted garments and this one is perfect so has already been outfit repeated several times.
The things I loved most here? ordering in breakfast on our terrace early in the morning, making the most of our private pool listening to music, working on my laptop sitting on the carpet of our living room while sipping on a cup of nespresso and enjoying a delicious Villa des Orangers lunch while overlooking the garden and pool. It's always the little thing that make the memories!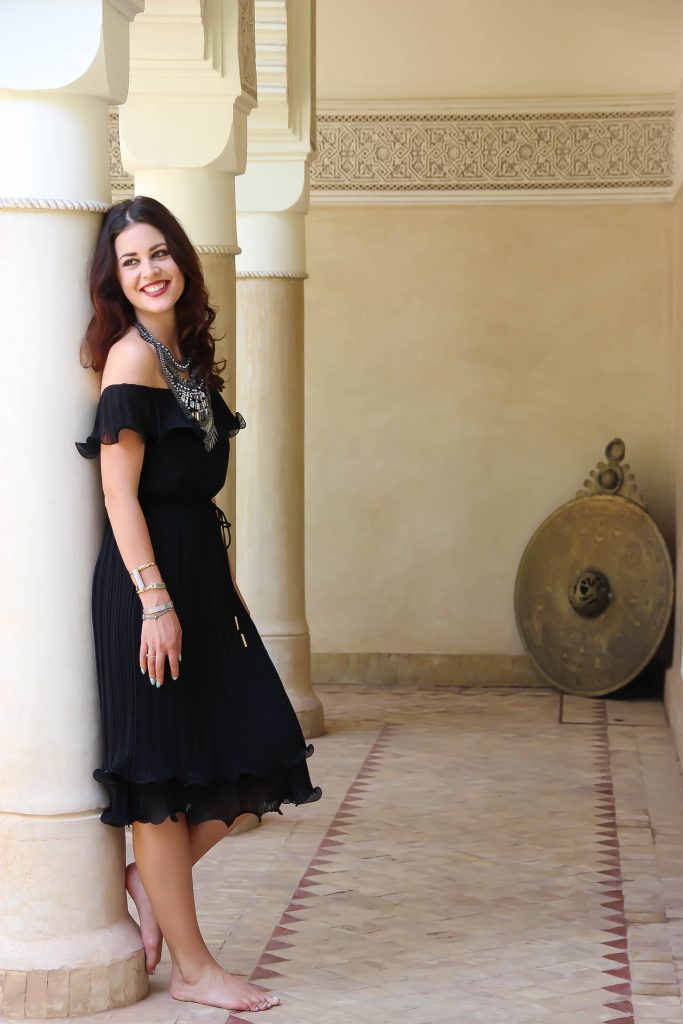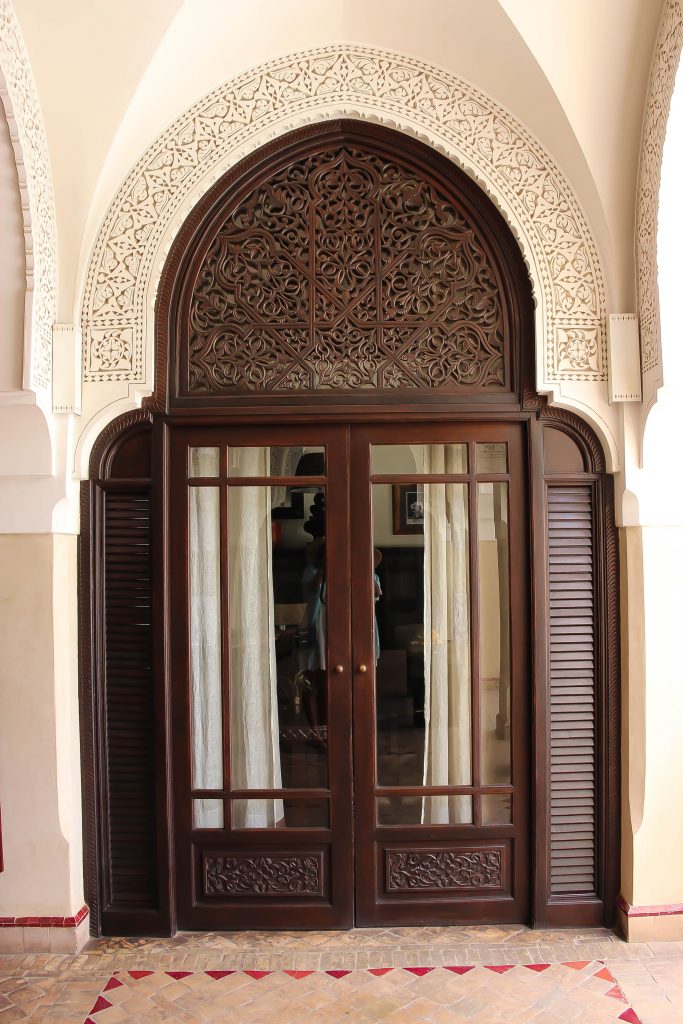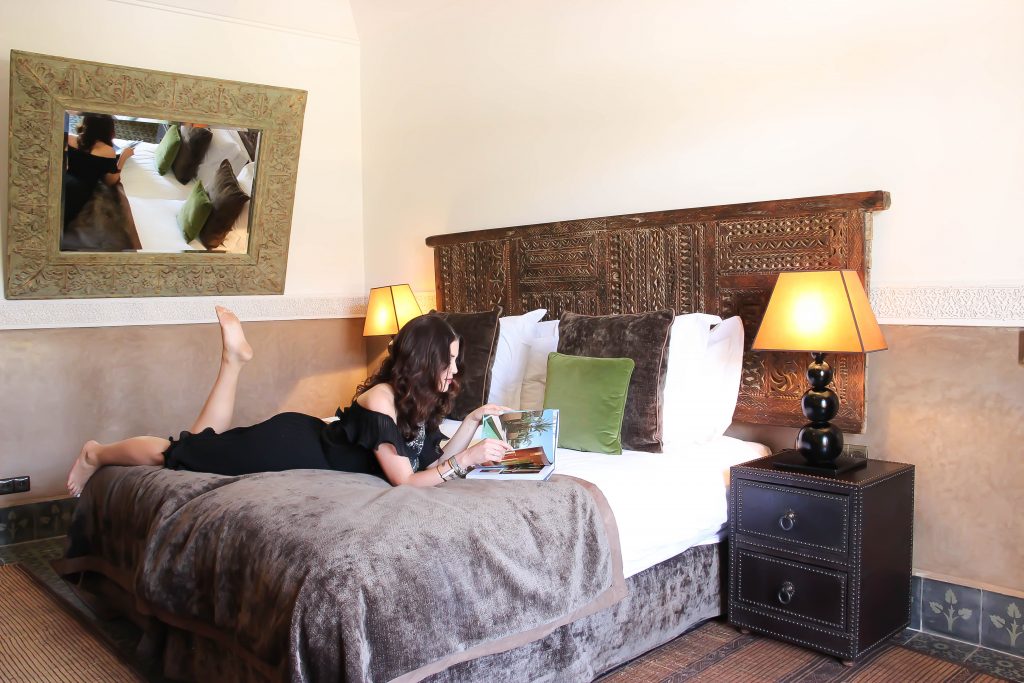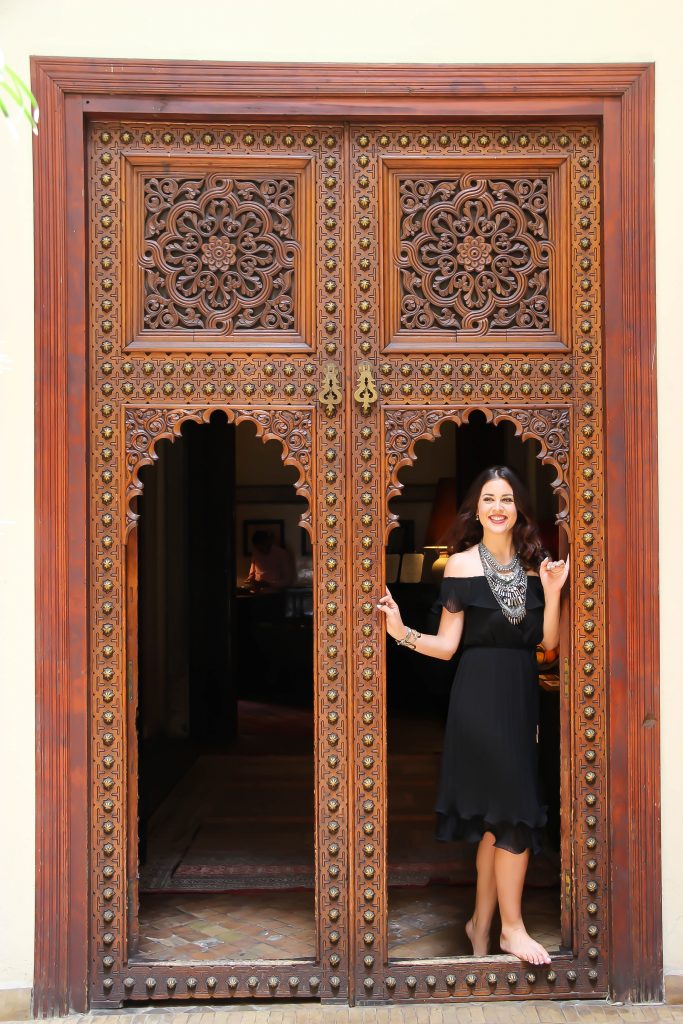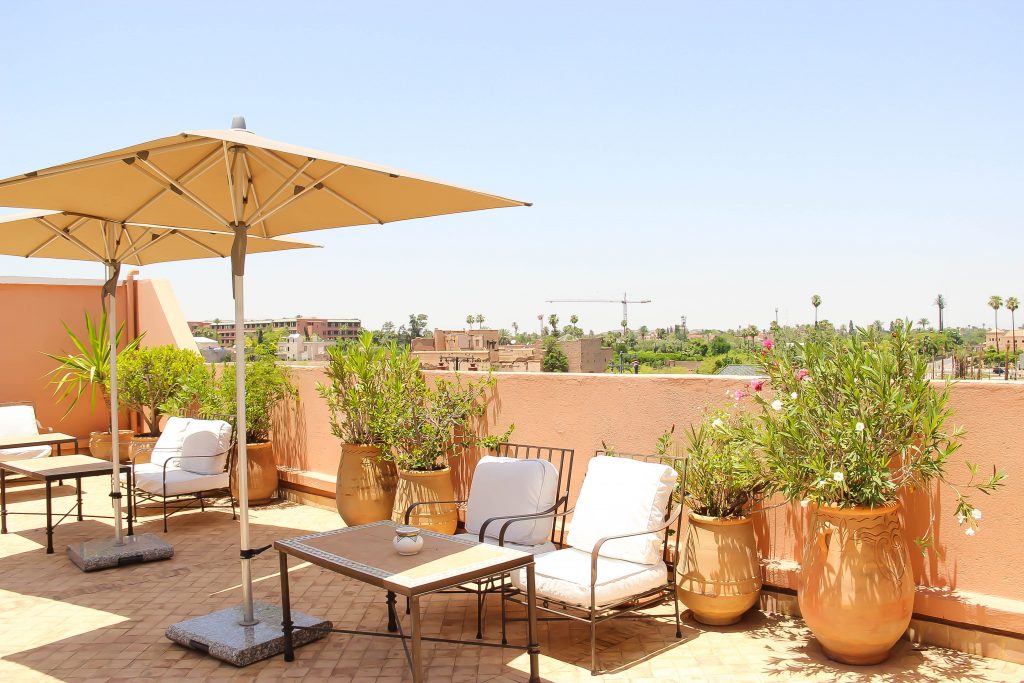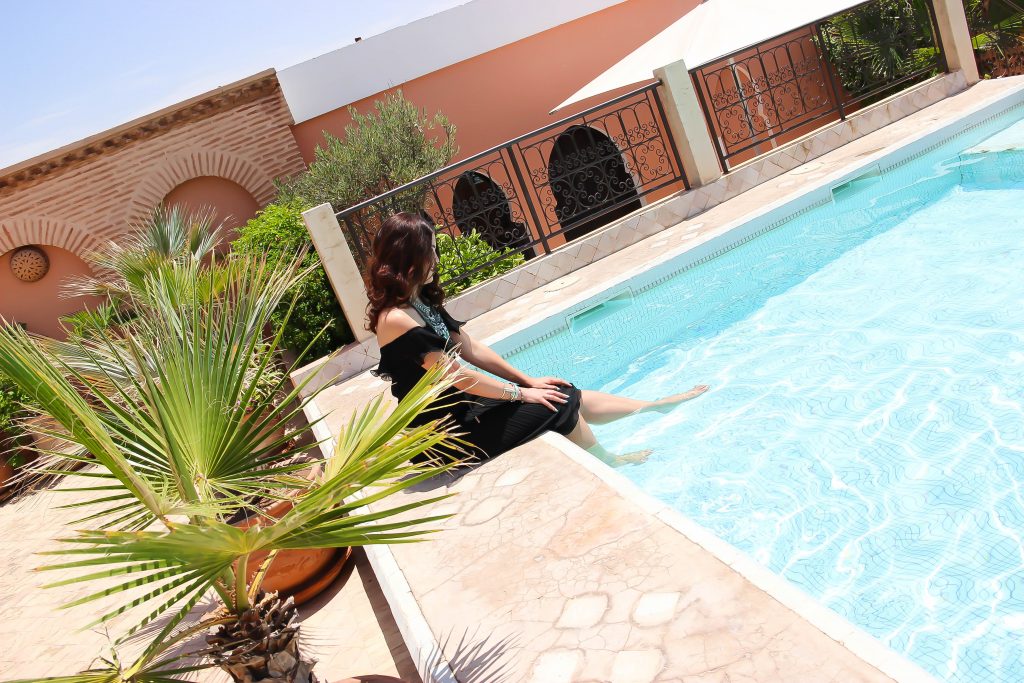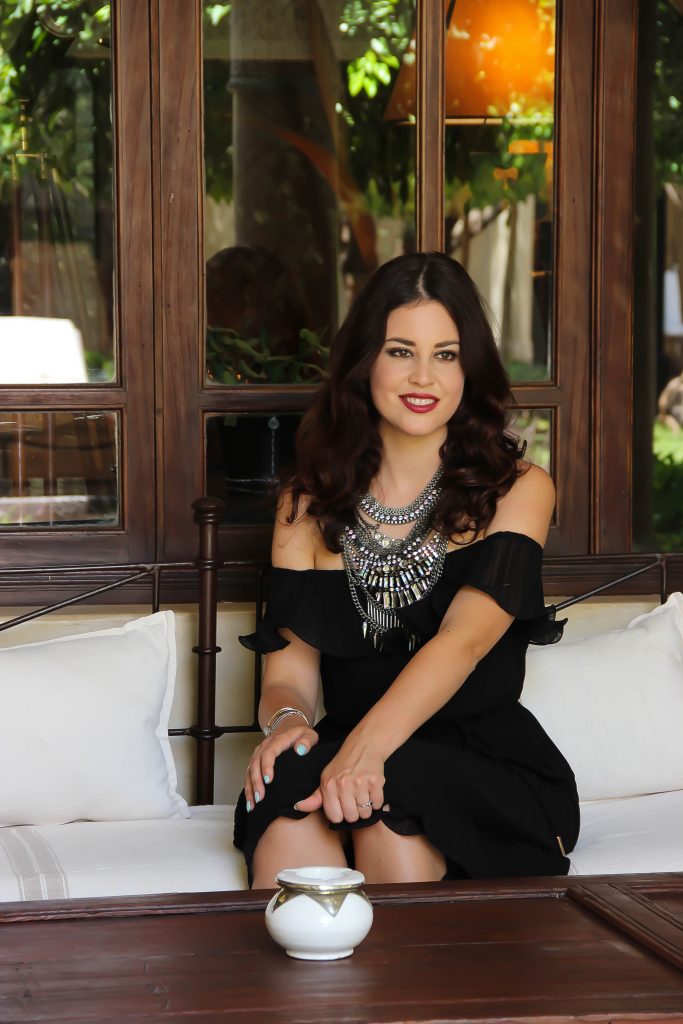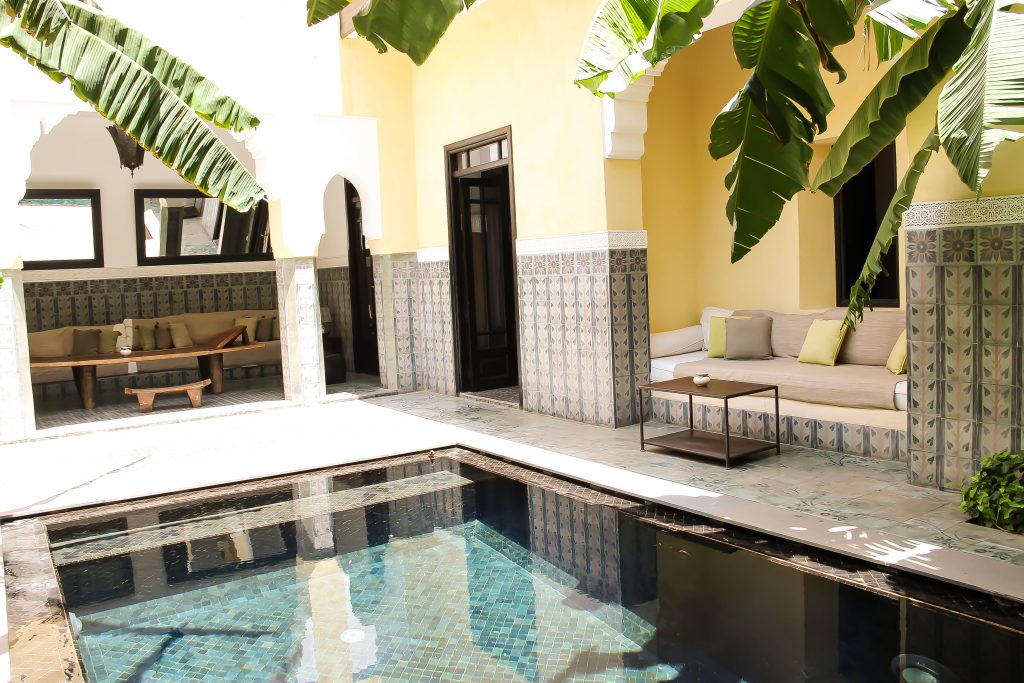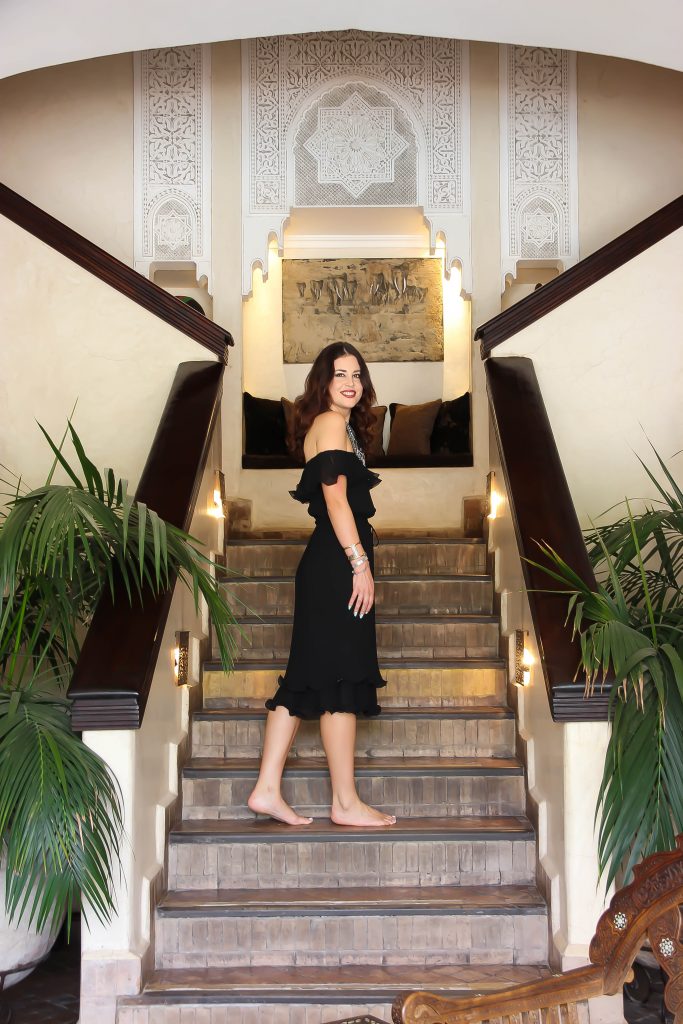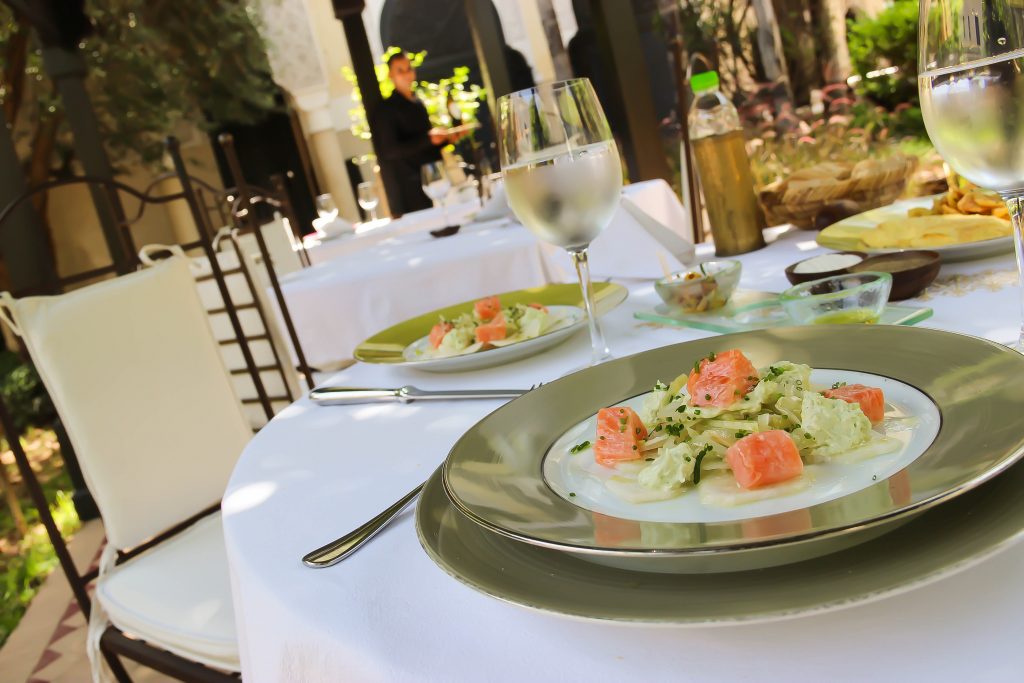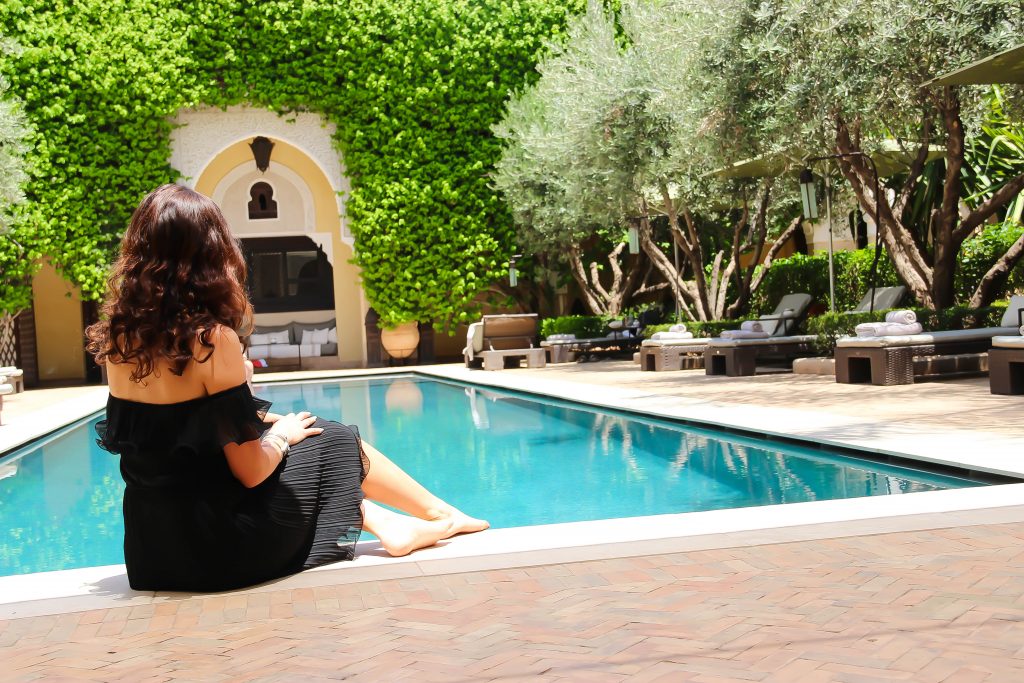 What I'm Wearing: Oasis off shoulder ruffle dress, New Look statement necklace
Location: La Villa des Orangers, Marrakech
Photographer: Tatiane Kozijn | Instagram: @tatianekozijn