When in Morocco, the brighter the print of your dress, the better.
I instantly loved this green banana leaf print dress on Zalando and wore it for a day of wandering the souks and hanging out in our cool hotel Dar Darma. Even the simplest of things in its interior are photogenic. Like this staircase for example!. Makes us bloggers who shoot a zillion of pictures everywhere very happy.
So while on the topic of the brighter, the better, how cool is this hat? A little over the top, but so much fun to wear in summer. When you've felt the Moroccan heat, an oversized hat like this is no longer just an accessory but an actual necessity!
My go-to footwear in summer (besides sandals, naturally) are white sneakers. These canvas ones by Tommy Hilfiger are totally rocking it! While this entire outfit is a vibrant mix of colours and prints, the clean white sneakers kind of make it all work out.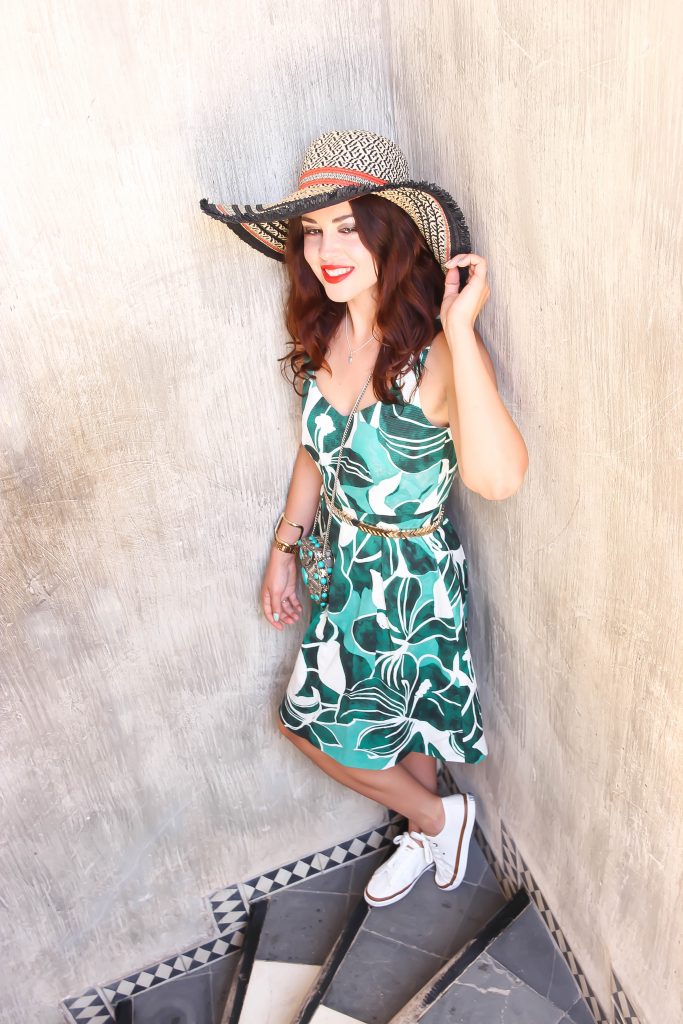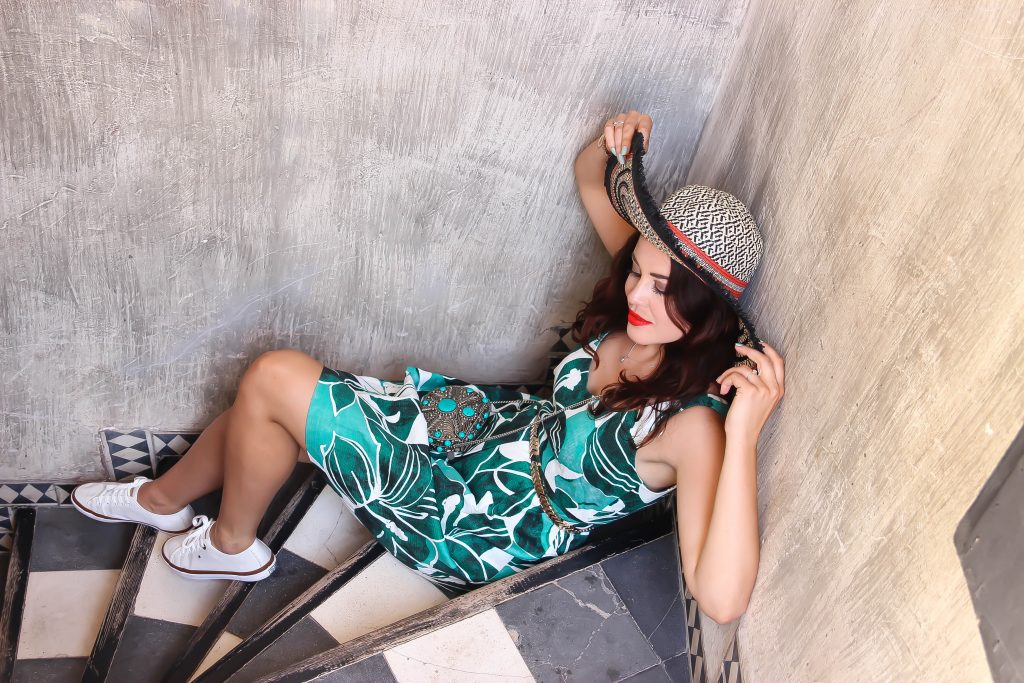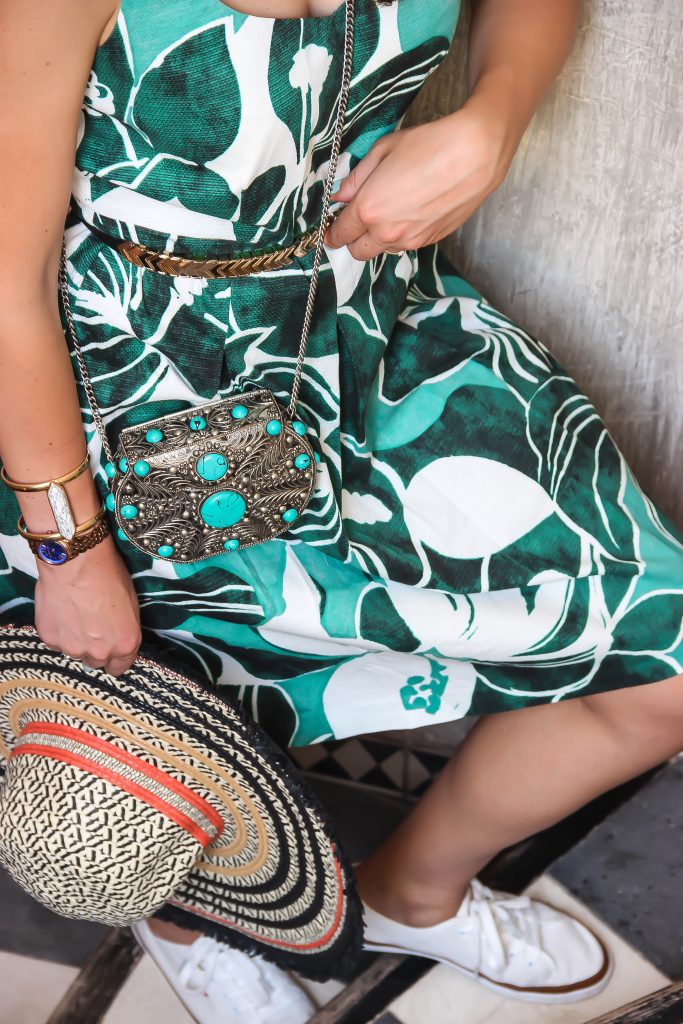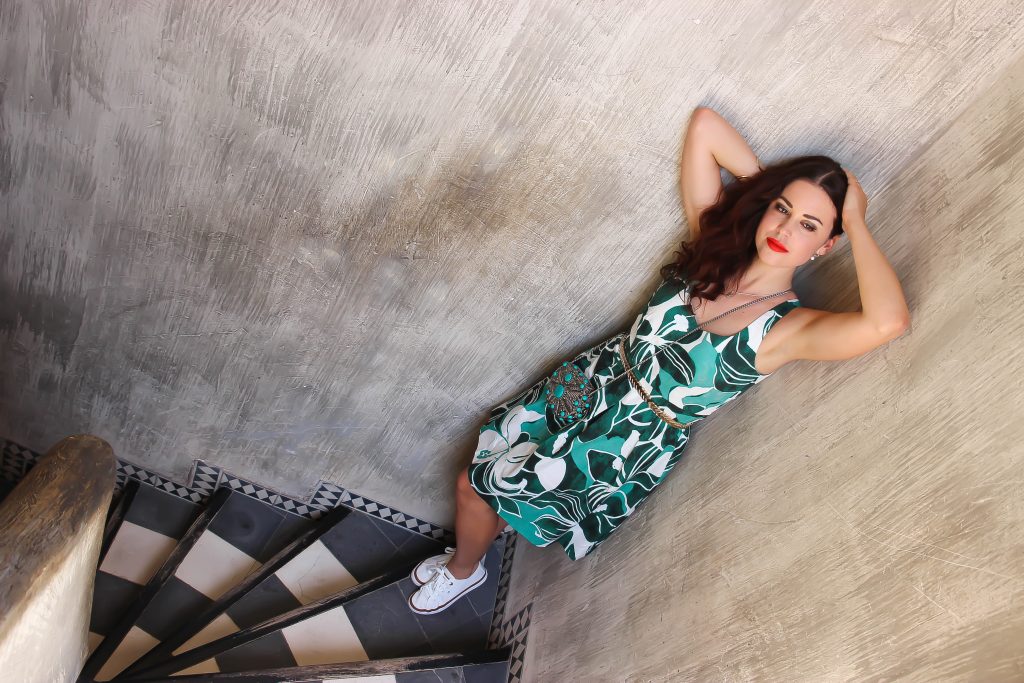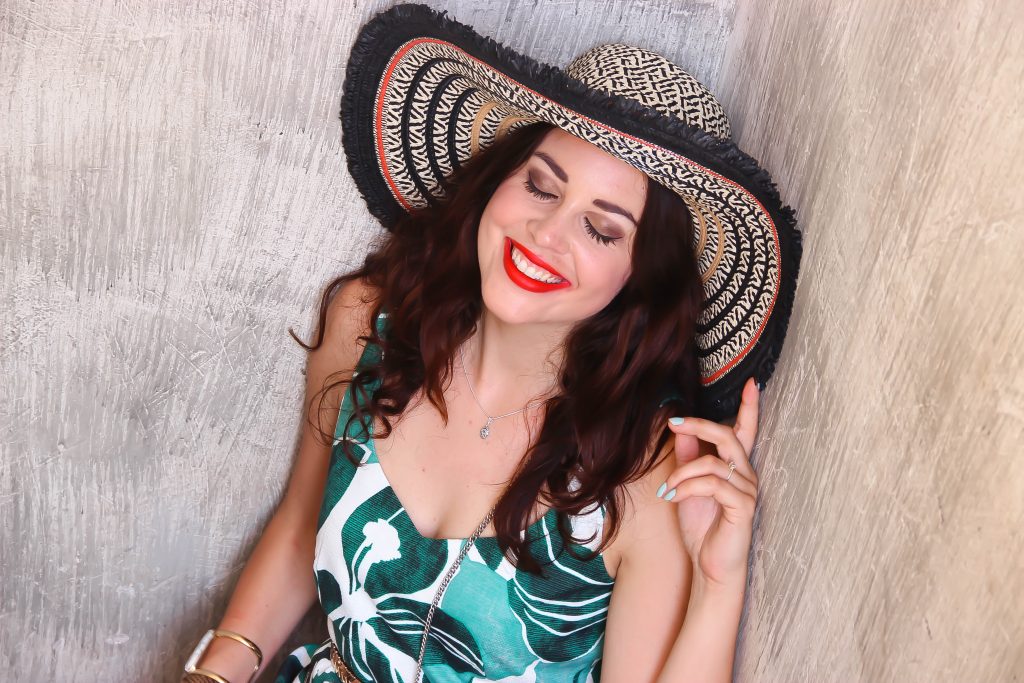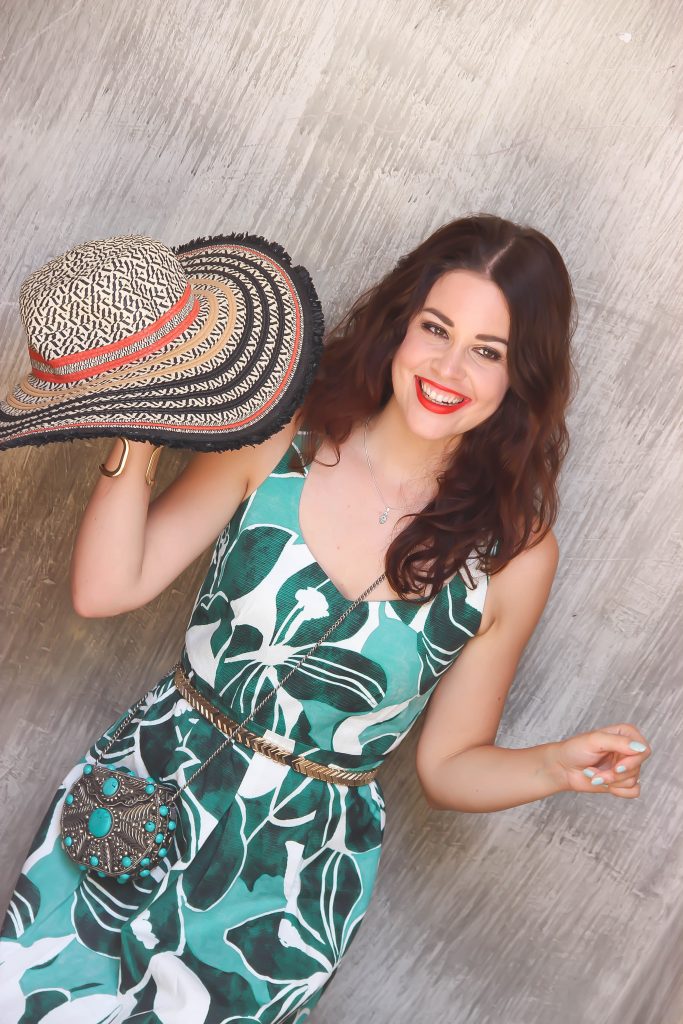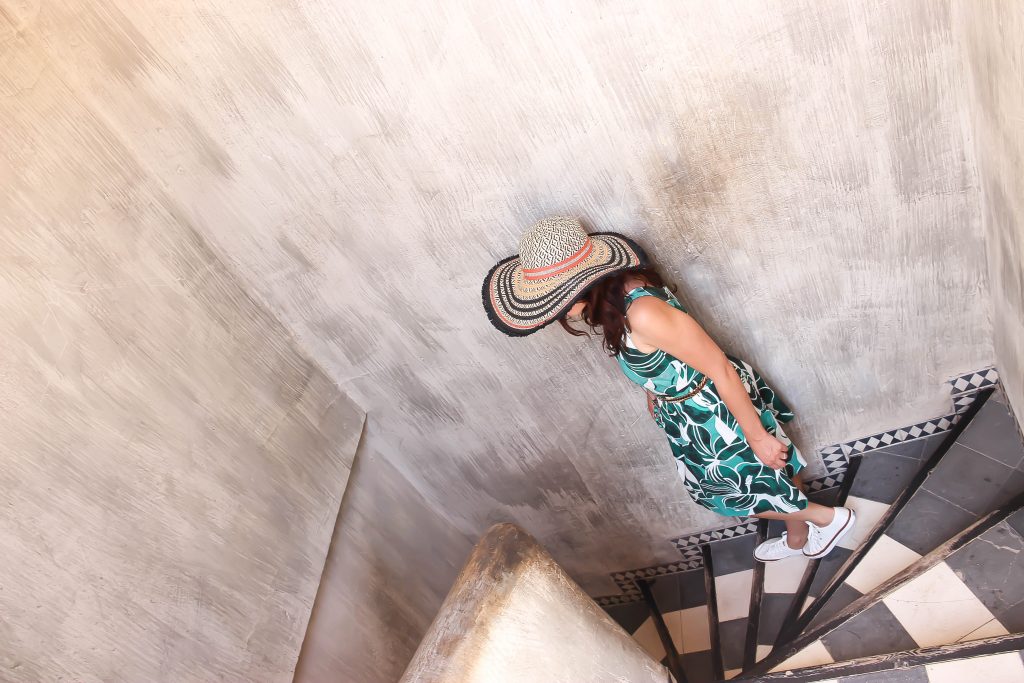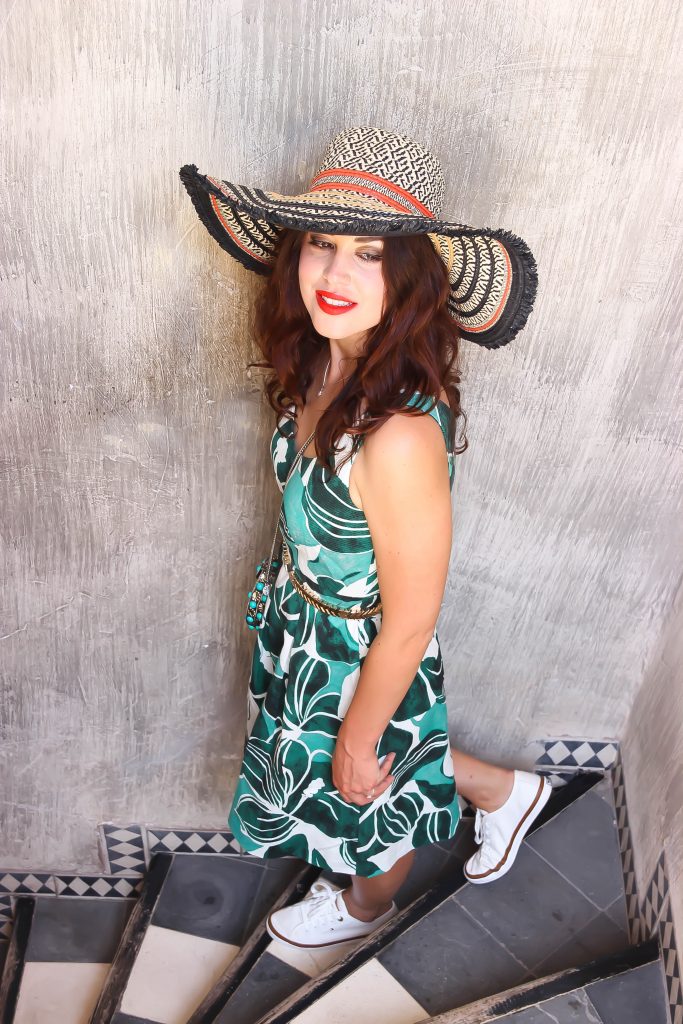 What I'm Wearing: Expresso dress, Aldo hat, Pepe Jeans clutch, Tommy Hilfiger sneakers
Location: Palais Khum, Marrakech
Photographer: Tatiane Kozijn | Instagram: @tatianekozijn