Dip yourself in a world of cobalt blue, the most exquisite décor and fantastic Moroccan hospitality.
Riad Goloboy was yet another Moroccan surprise in the sense that it was almost impossible to find between the tiny alleyways. Luckily we had several people helping us out and when we finally opened that big wooden door we were in complete awe with what we saw. Just scroll to the pictures below, because I'm not even going to do it justice with words.
Something that just has to be said first of all is that the staff at Riad Goloboy is absolutely wonderful. It's not often that you meet such genuinely kind, helpful and attentive people making you feel home and welcome from the moment you step in until you leave! We arrived late afternoon after a big road trip from Merzouga, so we were exhausted and so happy to be served tea on the rooftop terrace. Followed by a delicious home-cooked dinner. Chicken tajine everyday please! Watching the sun go down and listening to the call for prayer with a soft summer breeze was the ultimate moment of peace and quiet after a very busy couple of days full of new experiences.
In complete style with the hues of Riad Goloboy, I'm wearing a blue midi dress with embroieries by Tularosa. The soft cotton and elasticized waist make for a great style to wear in this sizzling Moroccan heat, but it still looks super chic. All else the outfit needed was some killer silver accessories! I've purchase the jewelery I'm wearing at different places I've visited around the world and I love how each piece gets so much more meaning this way…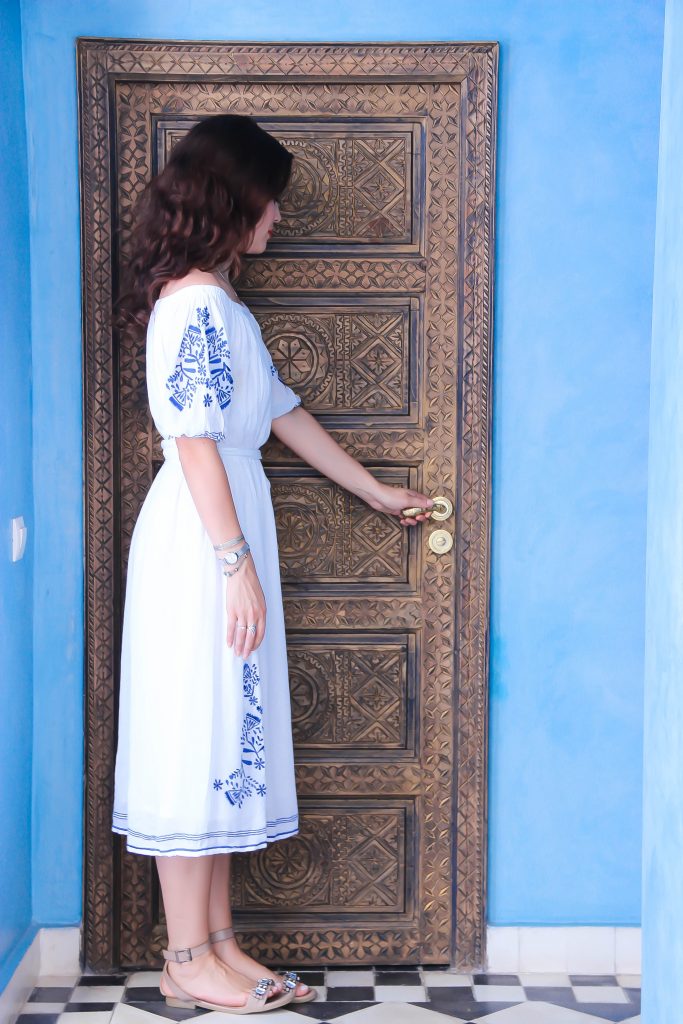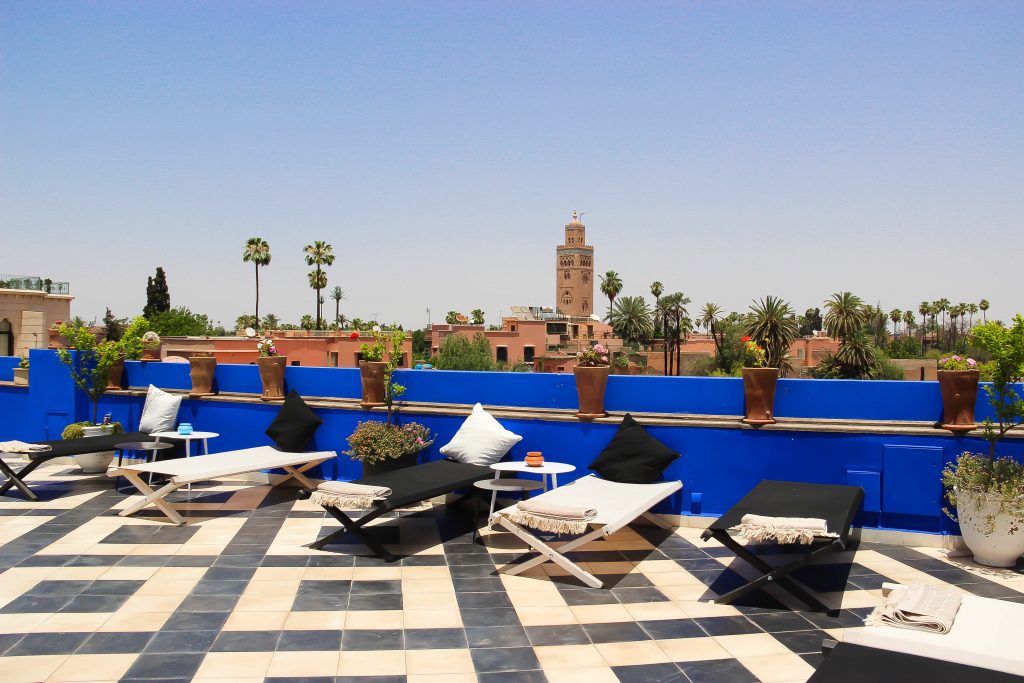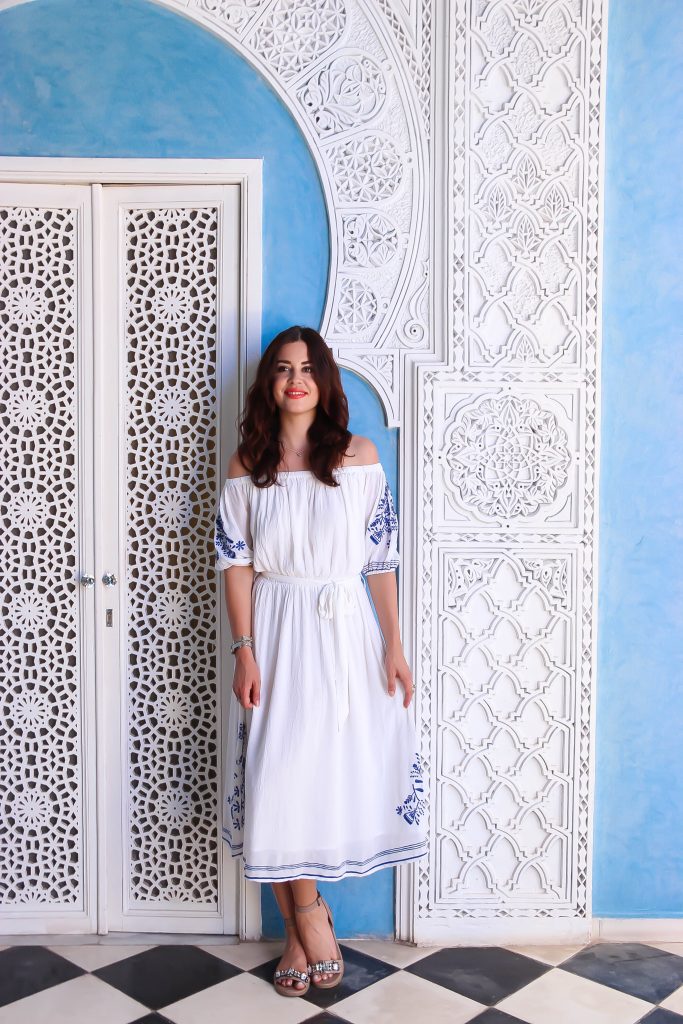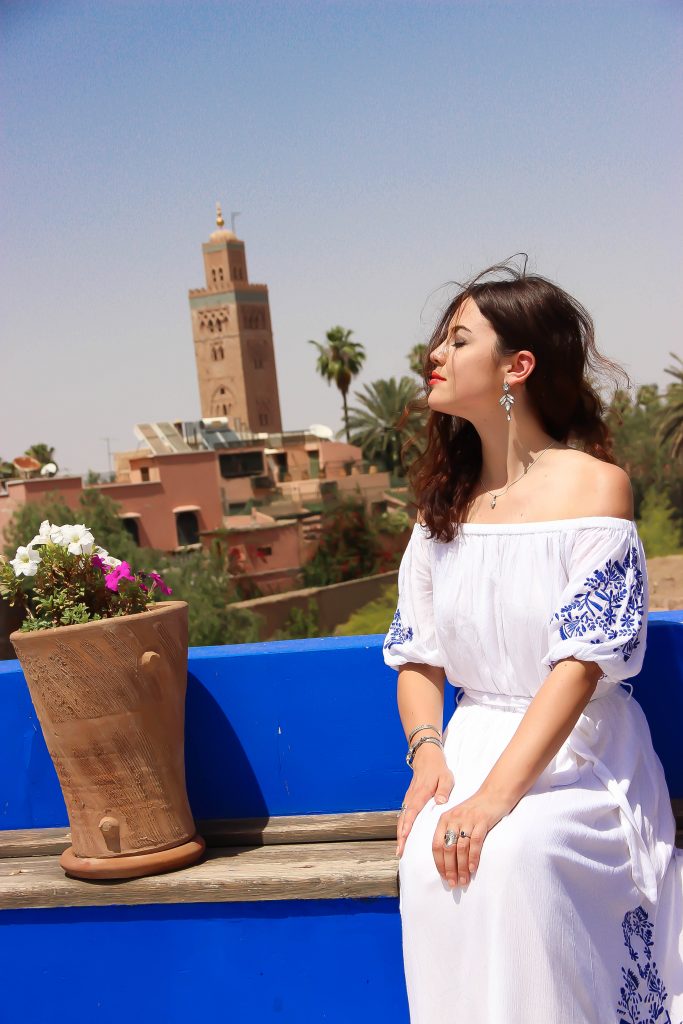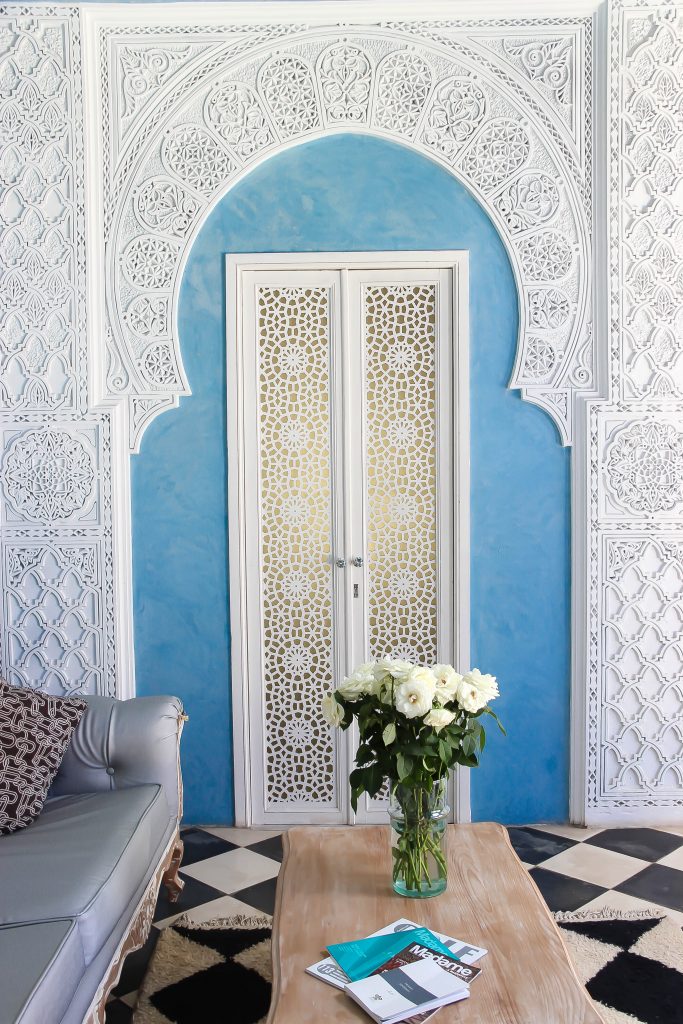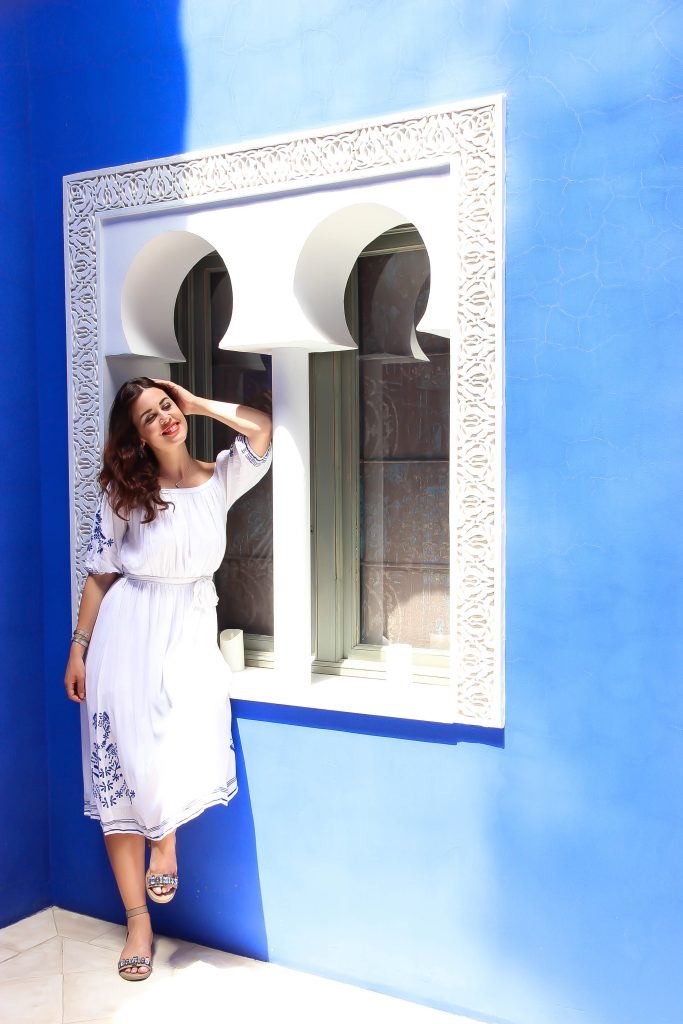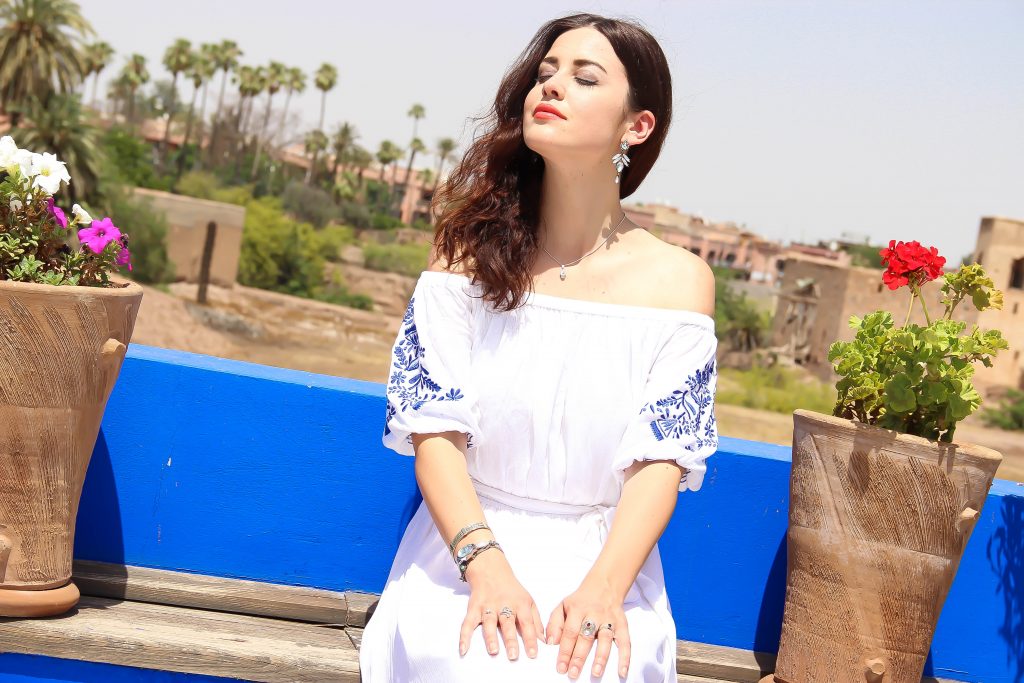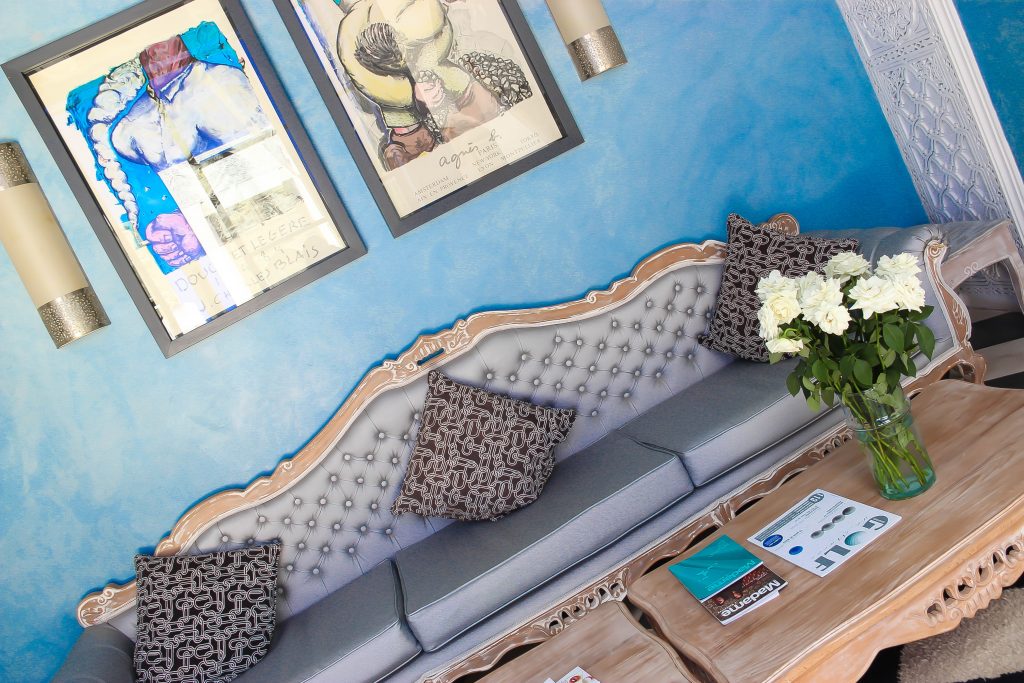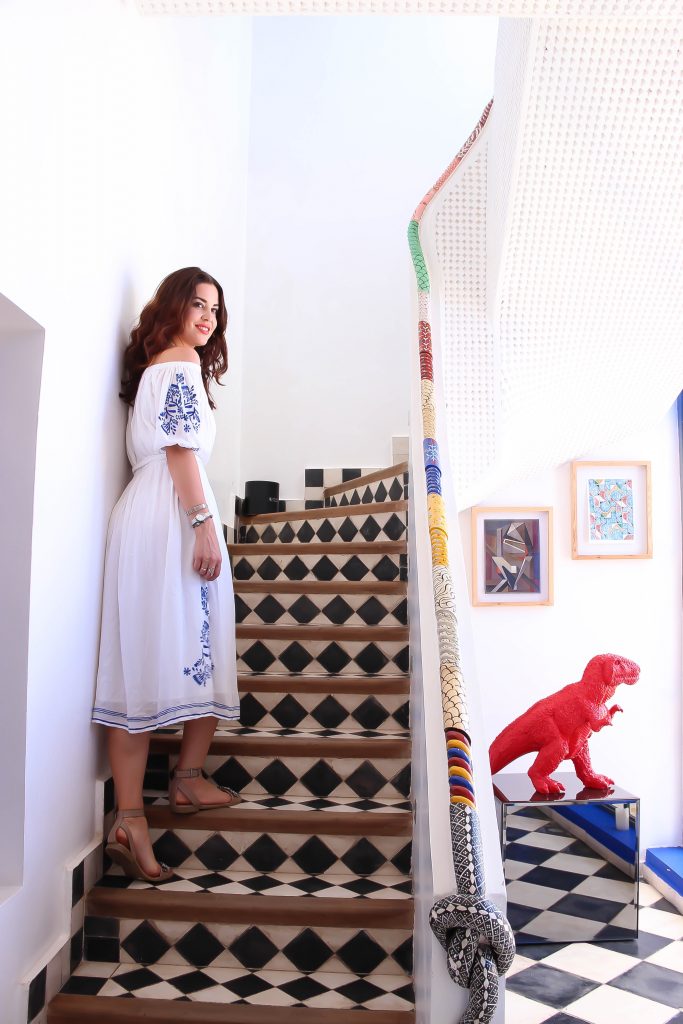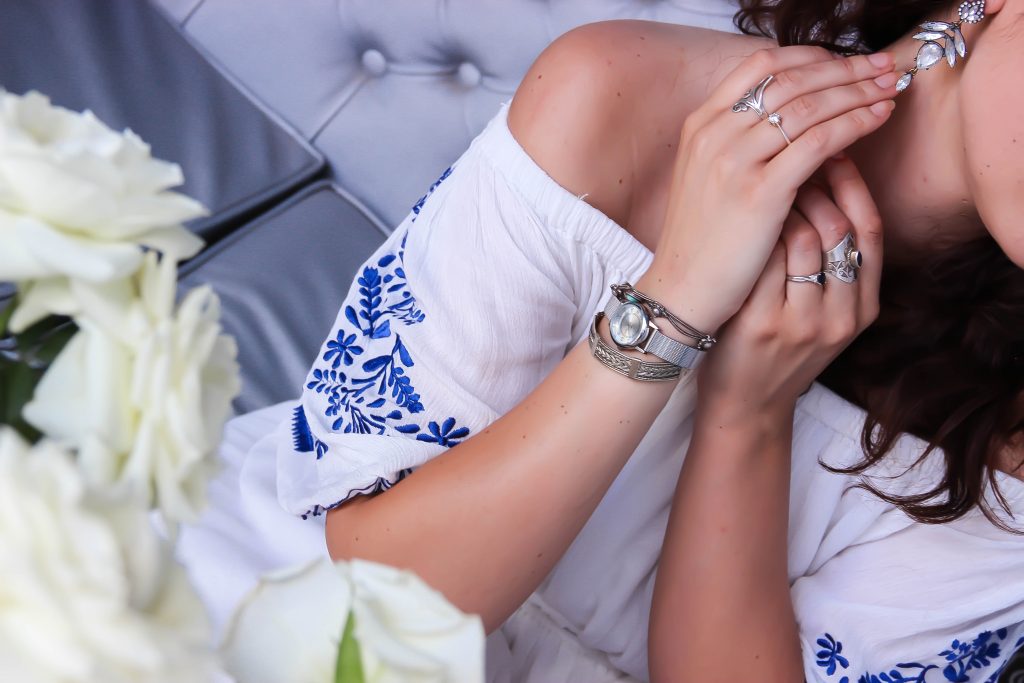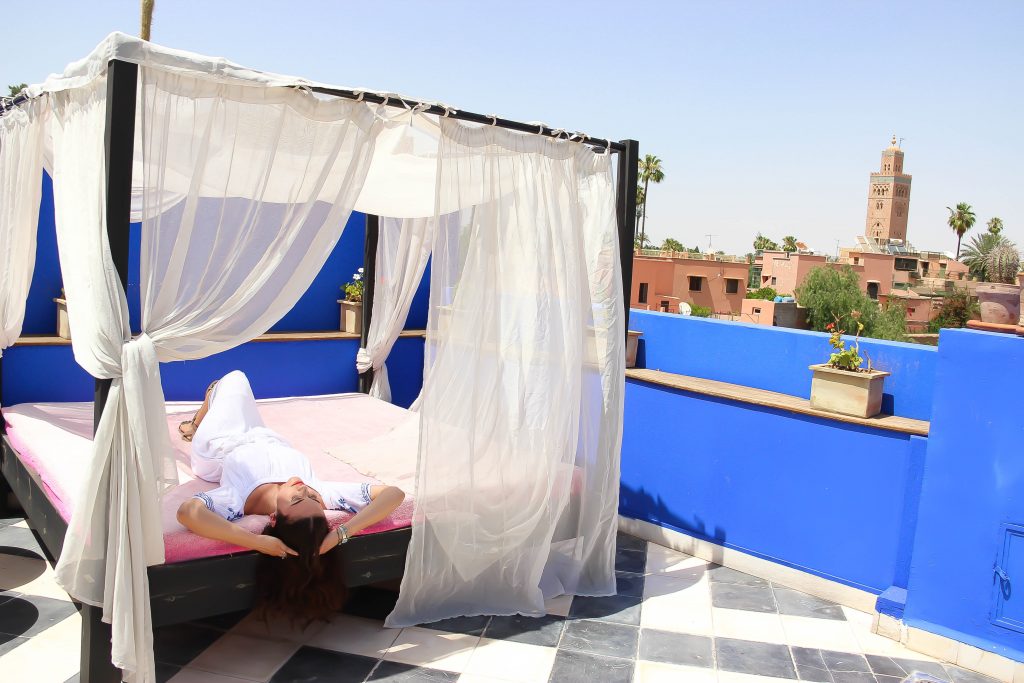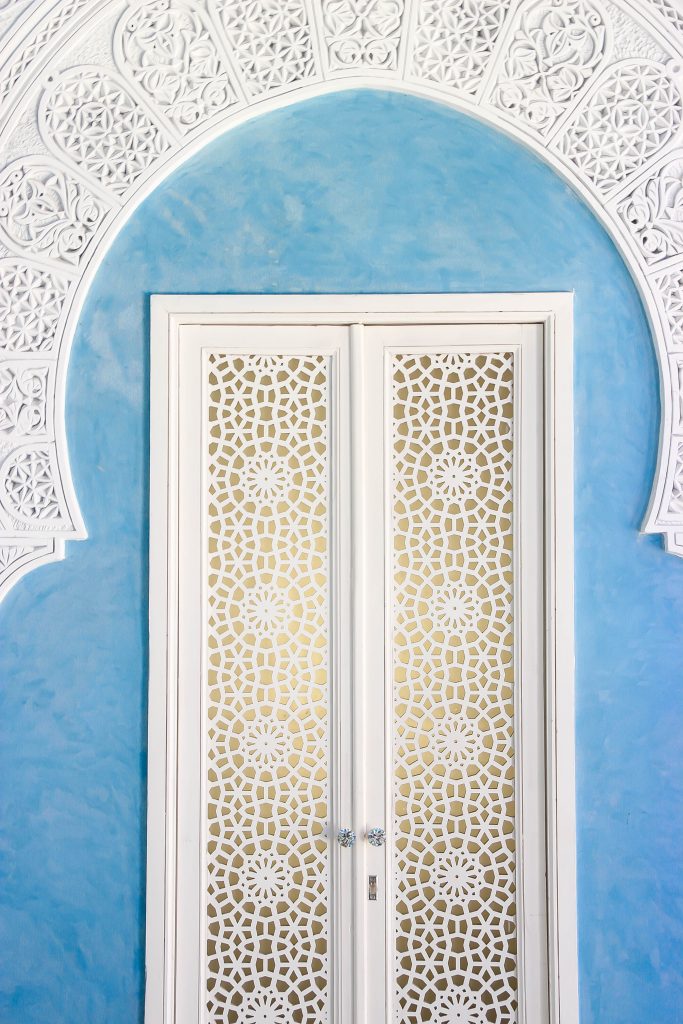 What I'm Wearing: Tularosa dress at Revolve, Marks & Spencer sandals, Marks & Spencer watch, other jewelry from markets in Argentina, Thailand and Turkey
Location: , Marrakech
Photographer: Tatiane Kozijn | Instagram: @tatianekozijn