Welcome to Casa Typico, our traditional Spanish villa situated in the lush green hills of Ibiza's San Miguel.
This is our home for the next few days, alongside 4 awesome German bloggers. Exciting! The villa is tucked away between trees and a little off path, making it hard to find at first. Luckily we were picked up by the team of Huis Huren Ibiza (Rent a villa in Ibiza). First trip we're doing in company of other bloggers, how will this turn out ??
The Villa
6 bedrooms, 6 bathrooms, plenty of space! The villa is in traditional yellow and red, with beautiful Spanish touches in the tiling and decoration. Undoubtedly the best part of the villa is its living area(s) in the garden with a dining table, lounges and other comfy spots to chill. Oh and ofcourse: the pool! With jacuzzi. Yep, I think we're all settled to spend the next 5 days in complete, utter comfort and chillness. Oh, and let's not forget: a stuffed fridge and a life supply of wine. Hmmm, I think we might landed ourselves in heaven.
Food & drinks and life at the pool
Before we went on the trip, we planned on spending it very productive with lots of laptop time. That plan hasn't really been honoured, but hey, what can you do if you find yourself in a beautiful villa, sunshine everyday, surrounded by cool people and lots of delicious food and wine? Right, you chill. Like a boss. Although 'laptop time' was reduced to its minimum, we did take the opportunity of Ibiza to take some amazing pictures!
The area & Ibiza
The villa is situated in San Miguel, close to everything really, yeti t feels like in the middle of nowhere! Pure silence at all times, ofcourse except from our own loud music bursting from the speakers. We made a few lovely trips to the nearby Benirras
Conclusion
5 days later: a bunch of friends richer and a whole lot of sun tan. Recommended, oh yeah. If you're planning to travel with family or a bunch of friends, renting a villa is so much fun. Share the costs, enjoy until the max!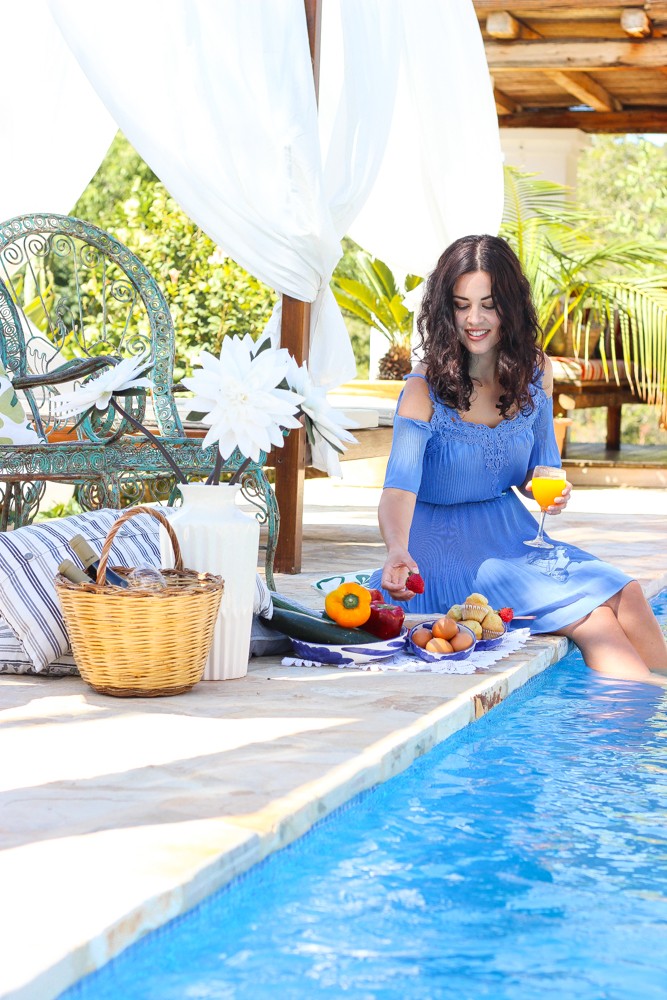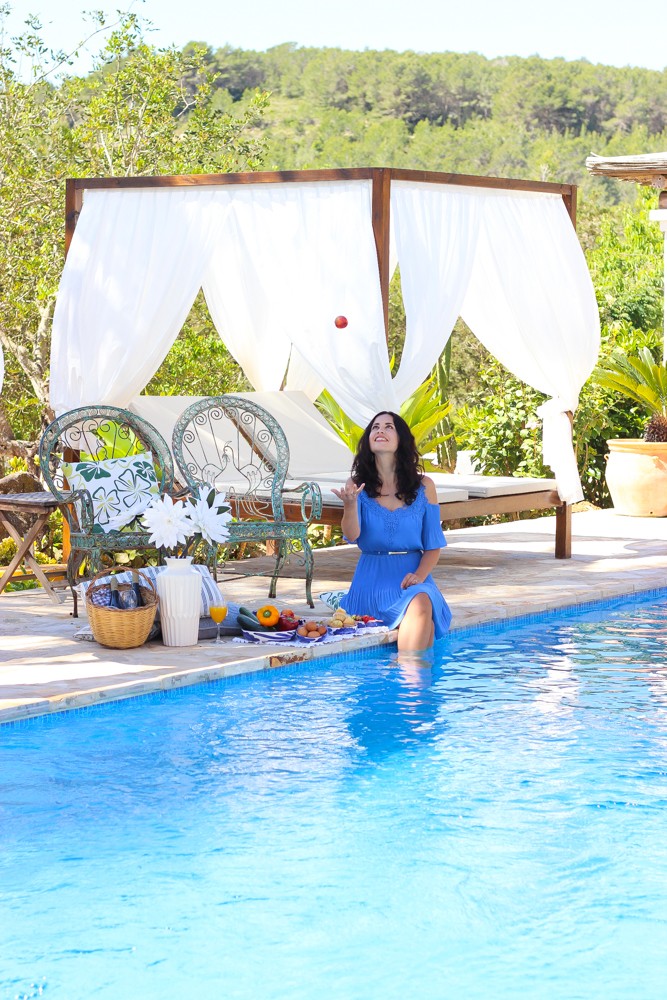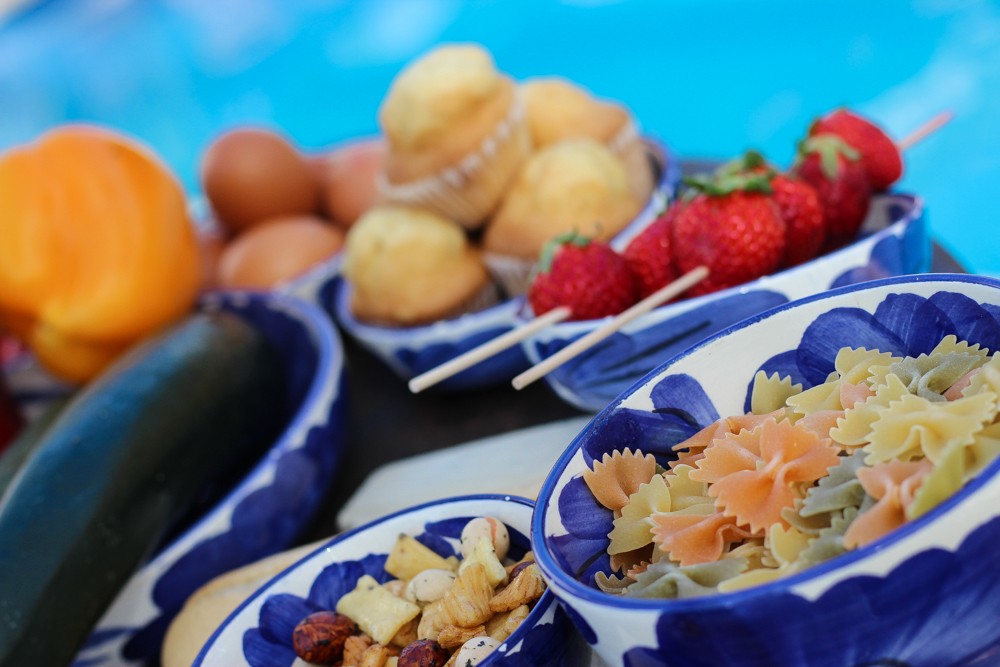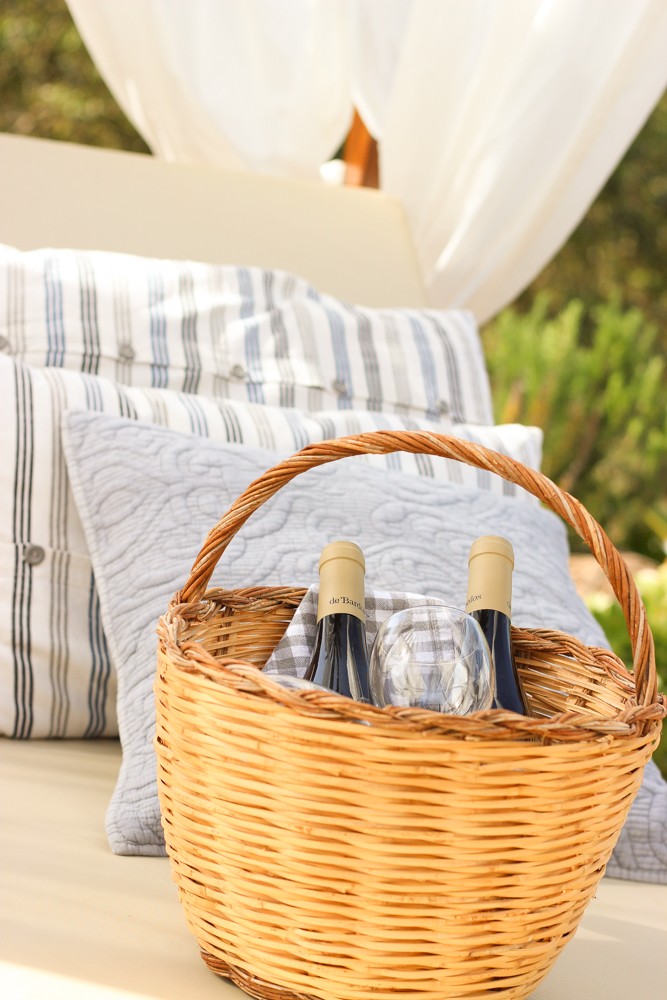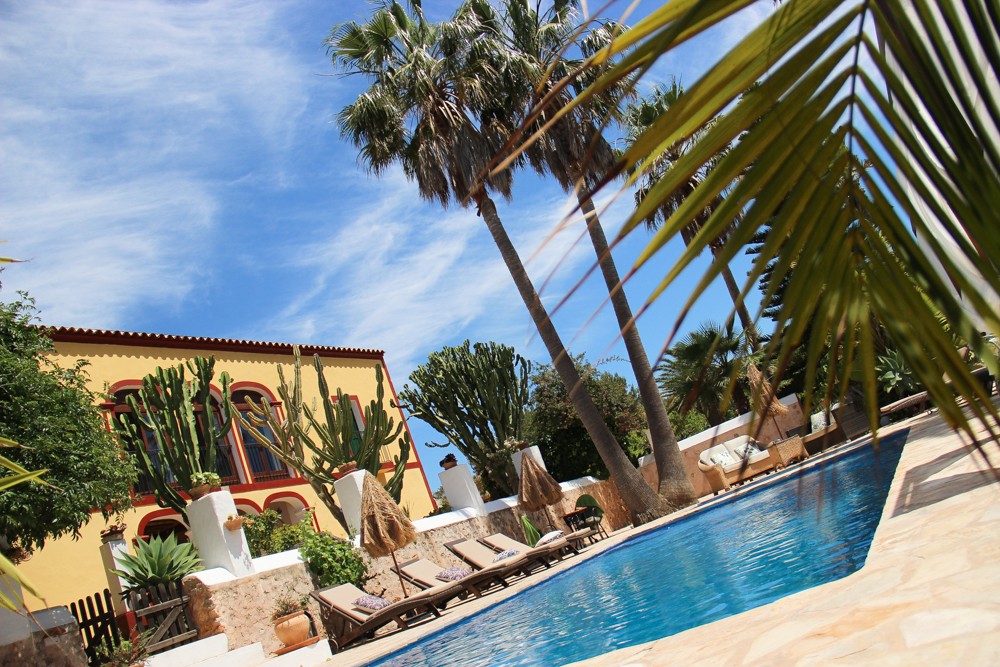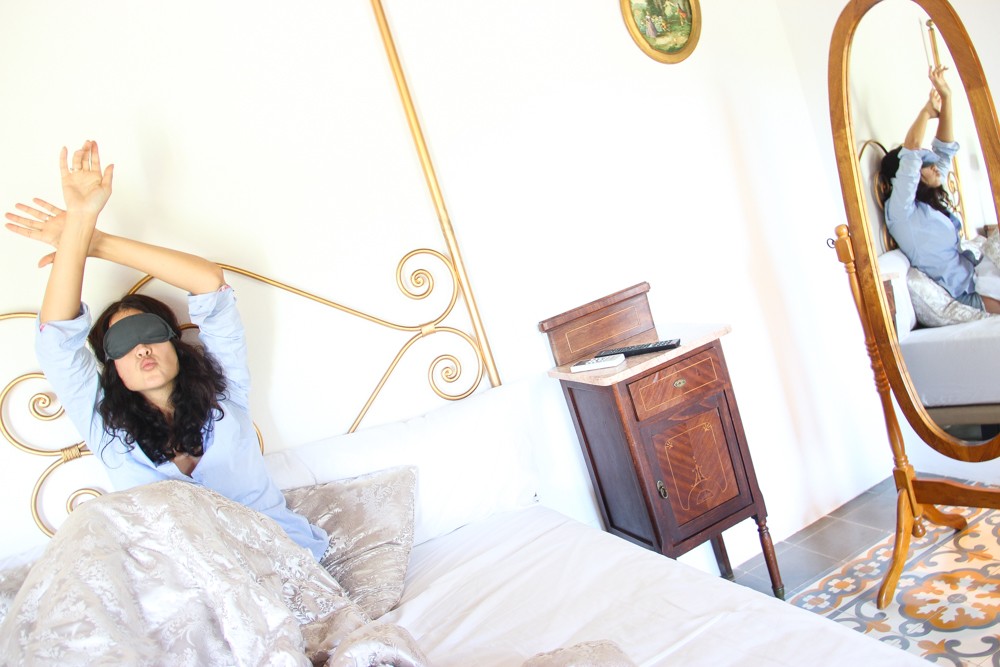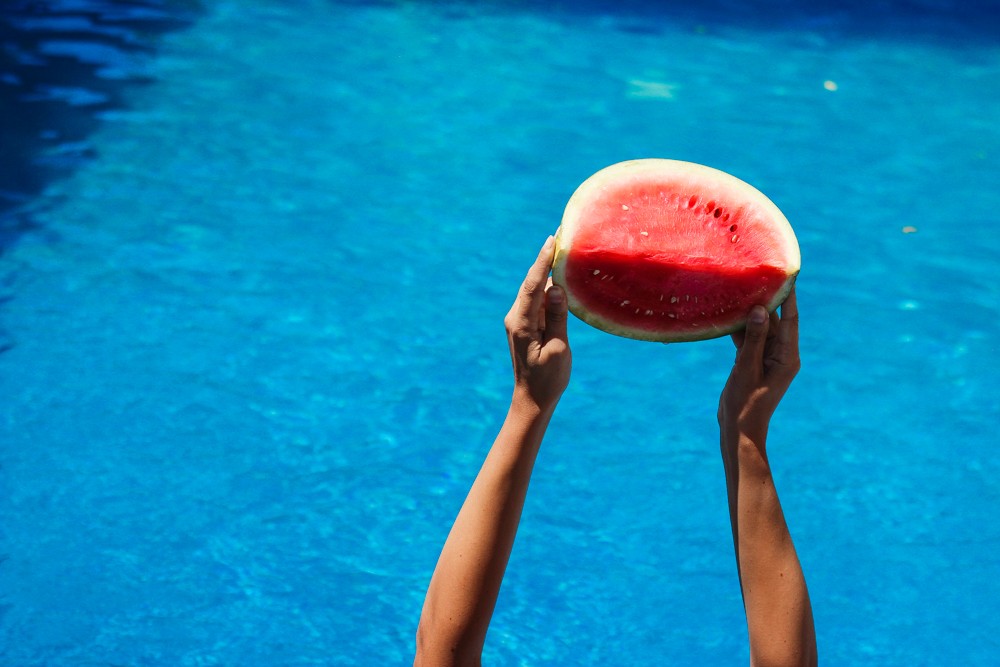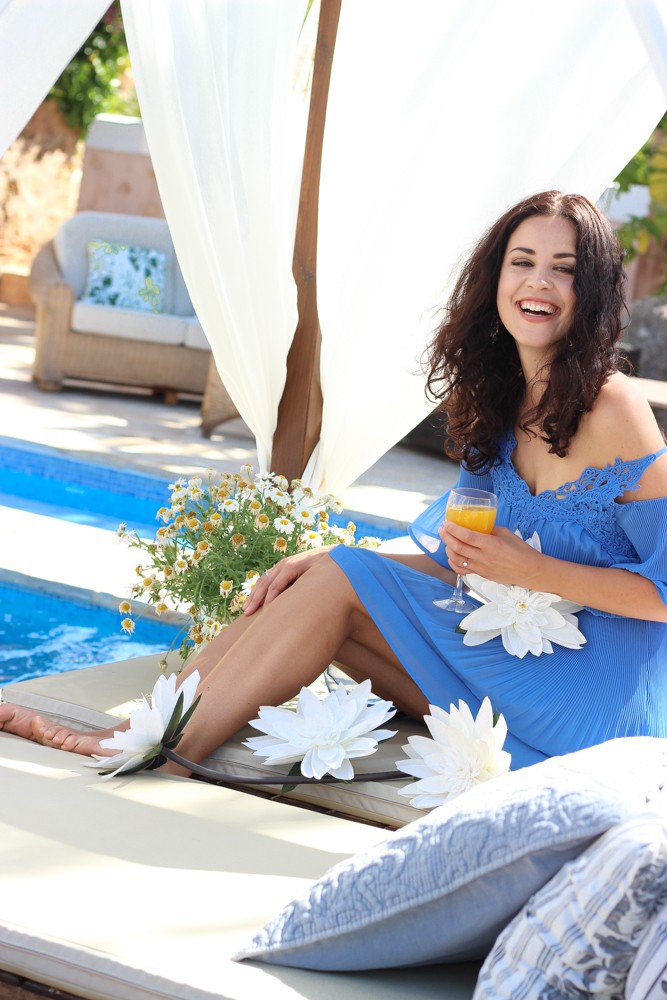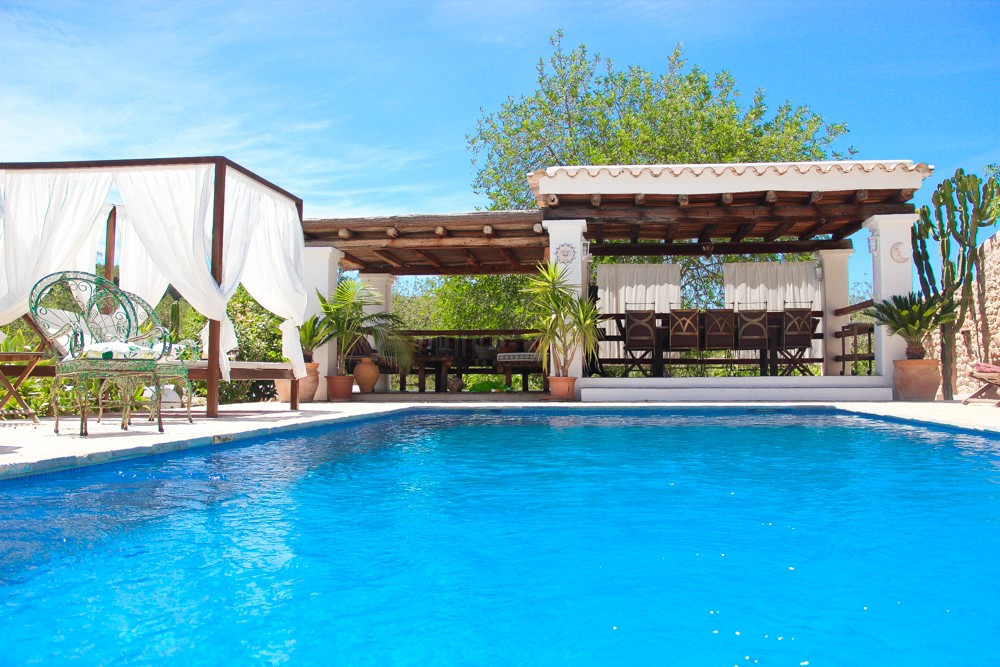 What I'm Wearing: Oasis dress
Photographer: Tatiane Kozijn | Instagram: @tatianekozijn
Location: Ibiza, Spain