…or perhaps champagne-fueled days would be a more appropriate name? We're on a blogger trip in Ibiza with the coolest girl squad and this afternoon we went out to explore Ibiza's old town.
There's something special about spring time in the Mediterranean, it's whimsical, alive and colourful. The kind of place where a dreamer like myself fits in! Dreaming is fun, but making dreams reality is even better. At days like this where I walk around a beautiful city, I look back and I can only be grateful. As little as 2 years ago travelling the world without boundaries seemed like a faraway dream or utopia. 'You dream too much', I was told all the time. Actually, I was told a lot things. To be rational. To be responsible. To do something 'normal'. Here's my formula for making dreams reality: Keep half of yourself in the clouds and keep the other half firmly grounded using your rational mind and common-sense as a servant along the way. Knowing when to listen to what is a skill that takes time to develop, but I promise it will serve for a lifetime!
Scroll down below for all the outfit details.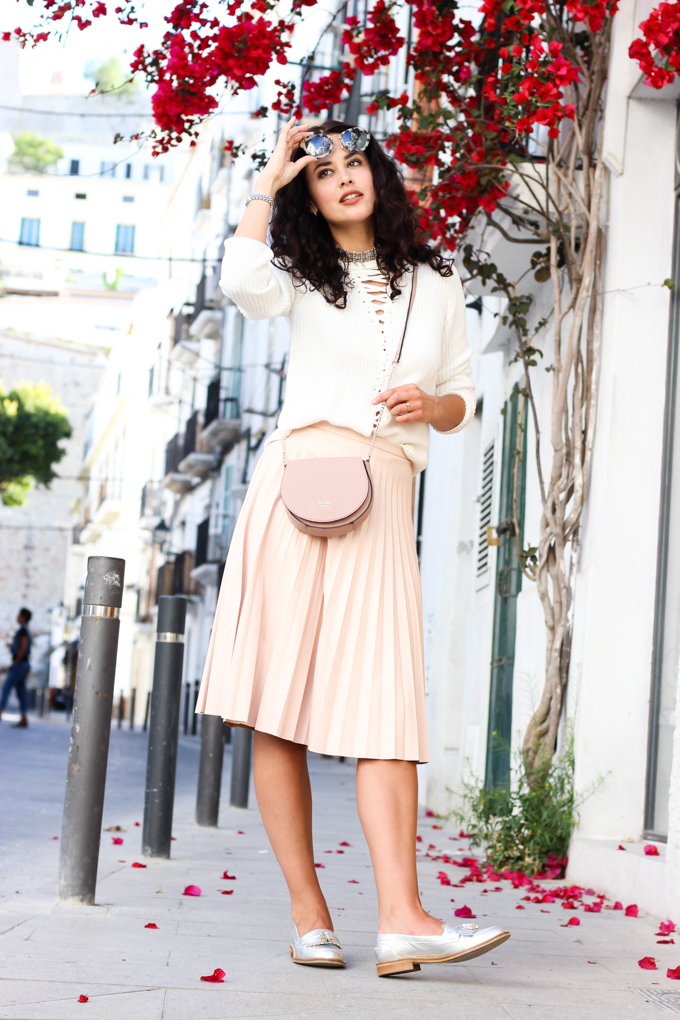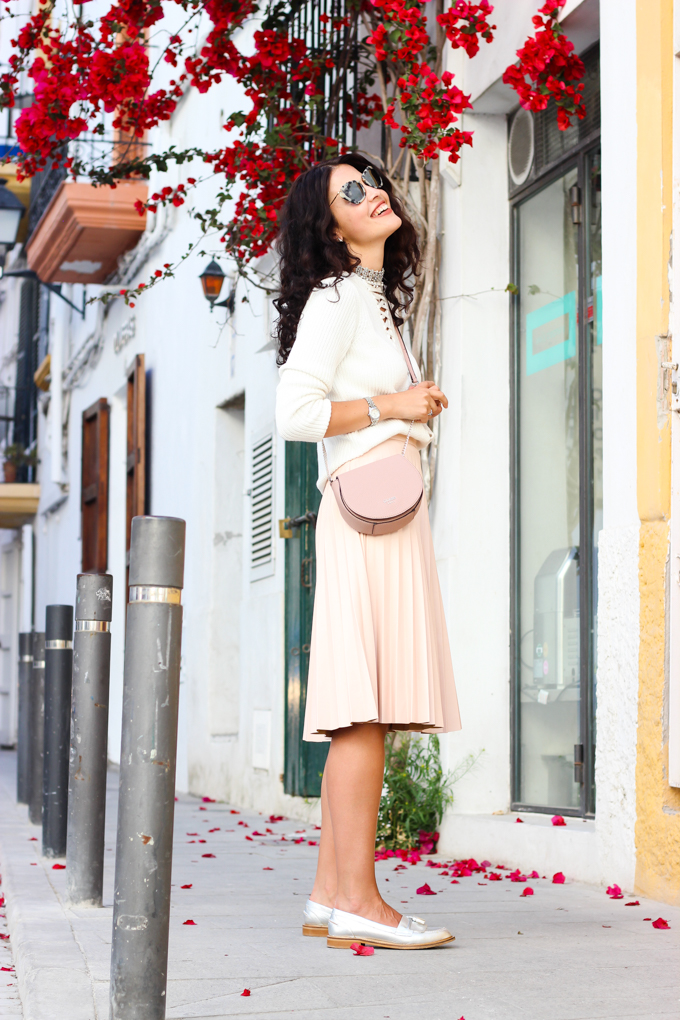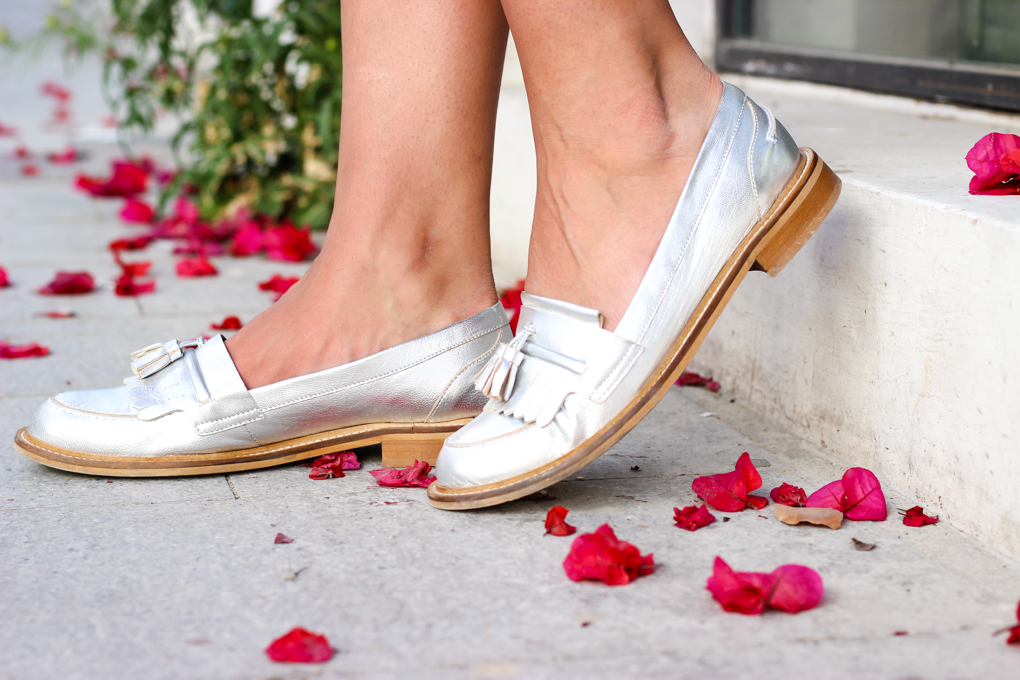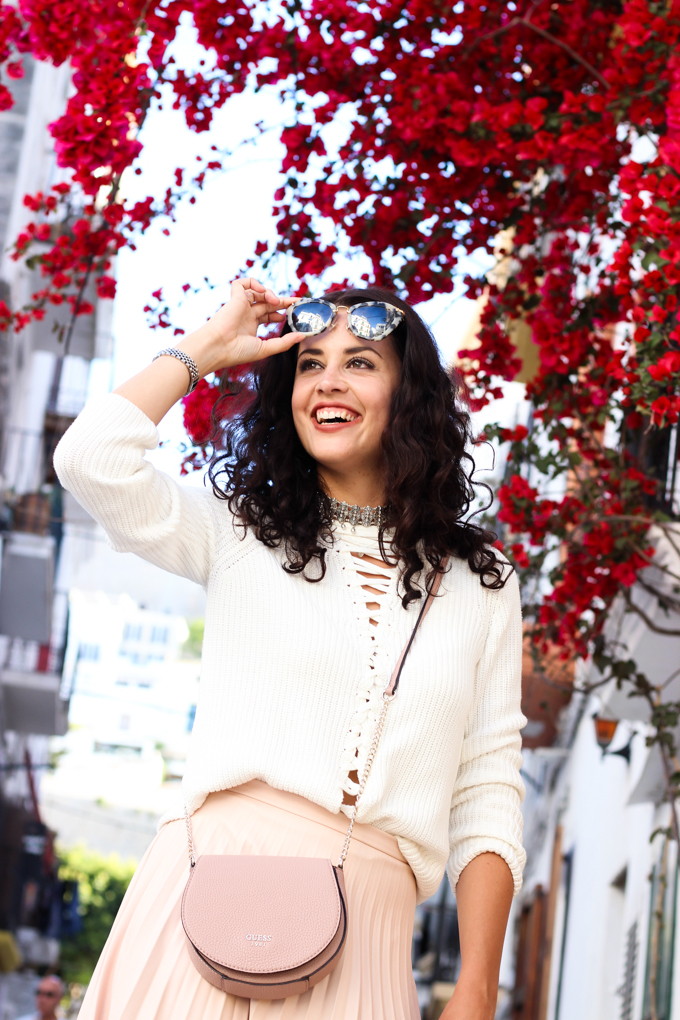 What I'm Wearing: Oasis pleated skirt, M&S jumper, Guess bag, H&M jewelry, Mint & Berry loafers, Miu Miu sunglasses
Photographer: Tatiane Kozijn | Instagram: @tatianekozijn
Location: Ibiza, Spain