Hello from Ibiza and hello from the beautiful backyard of our villa. How lucky are we? Yes, I know.
Team FashionContainer is here for 5 days, making the most of the beautiful island and its many unique shooting locations. I'm wearing a maxi dress by Oasis, totally feeling the floral print! Super cute and perfectly fits in with the orange and lemon trees in our garden.
You might have noticed that the posting frequency on FashionContainer went down a little. That's because behind the scenes we're working on a little refining of our projects. Life is going so fast lately and sometimes it's time to reflect, improve and get back to basics for a little while. More from Ibiza coming up!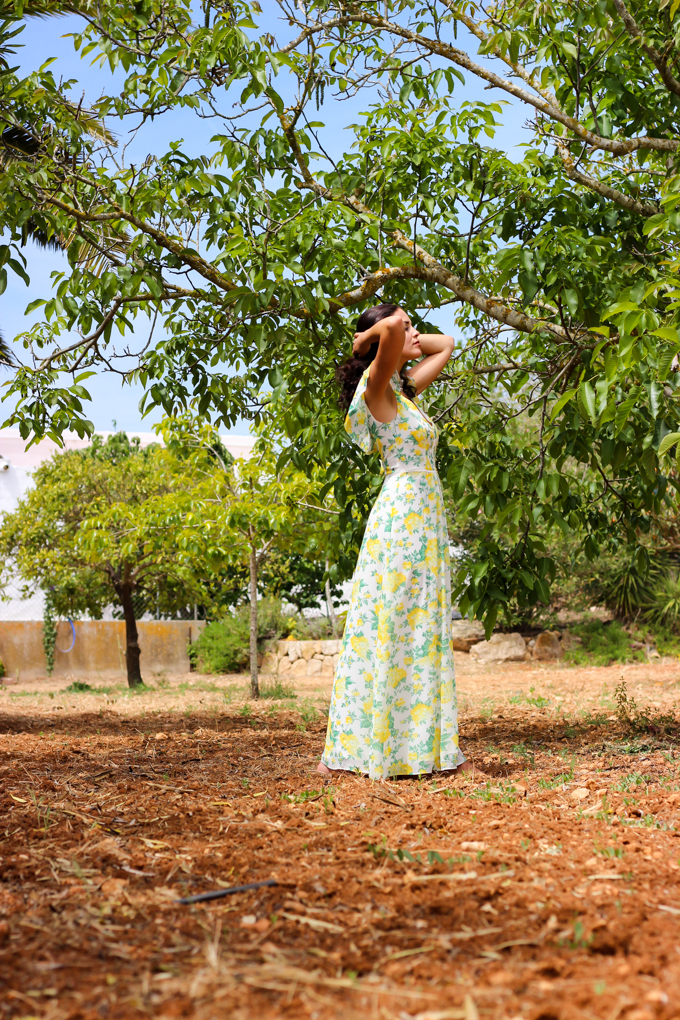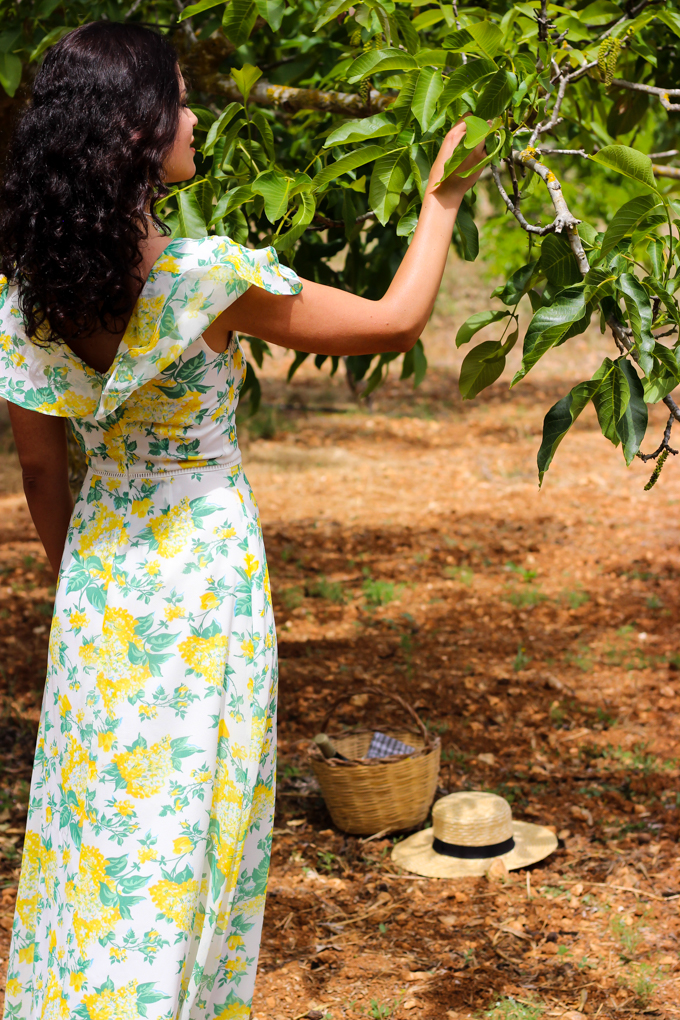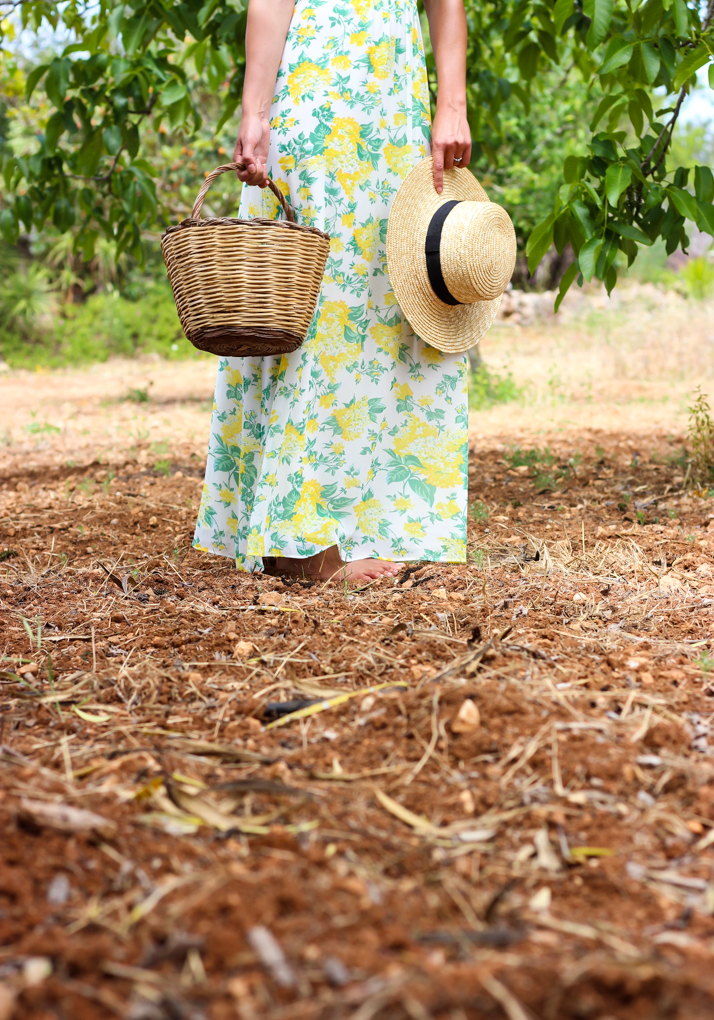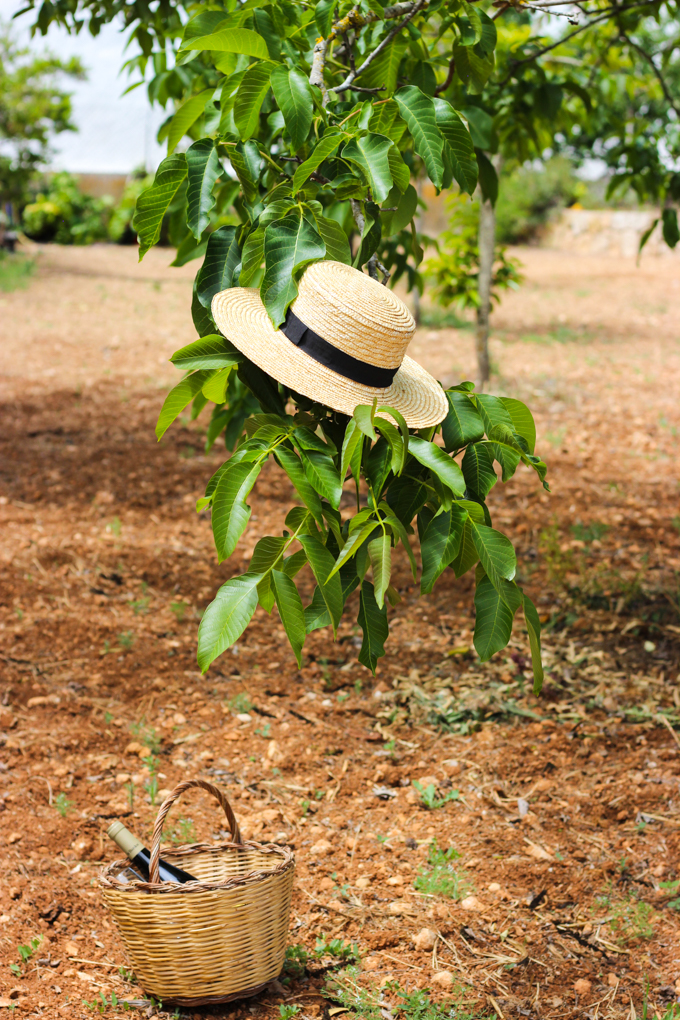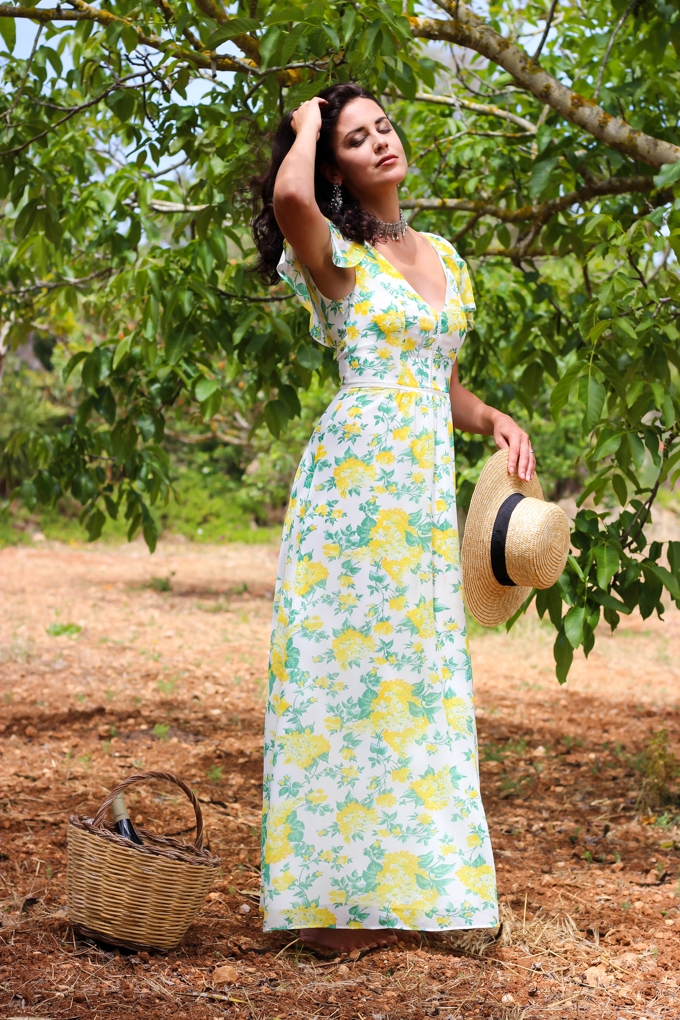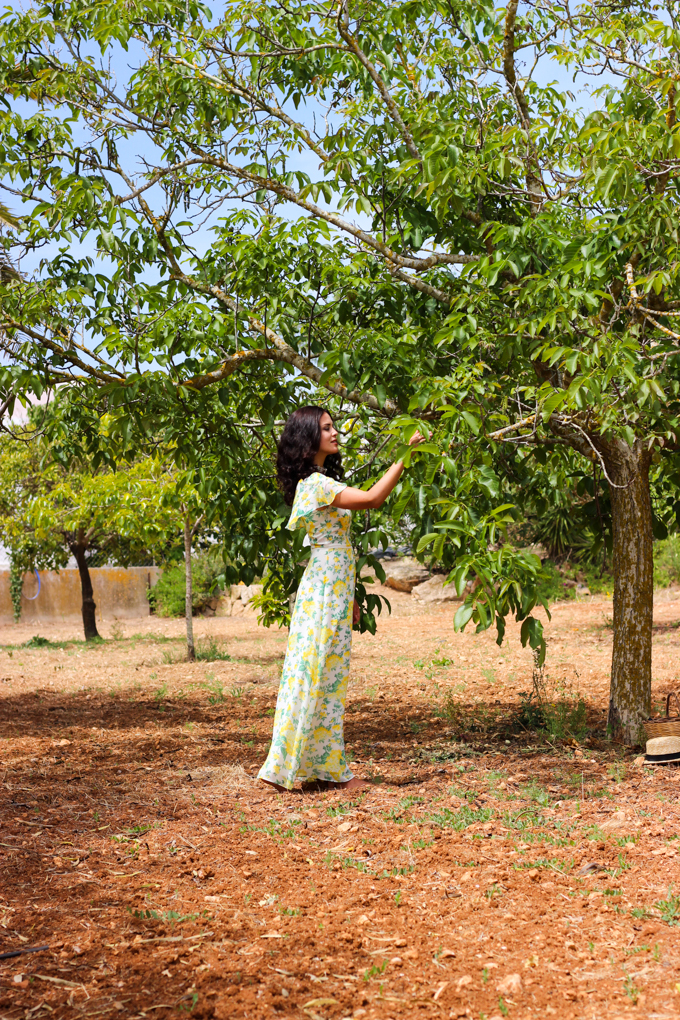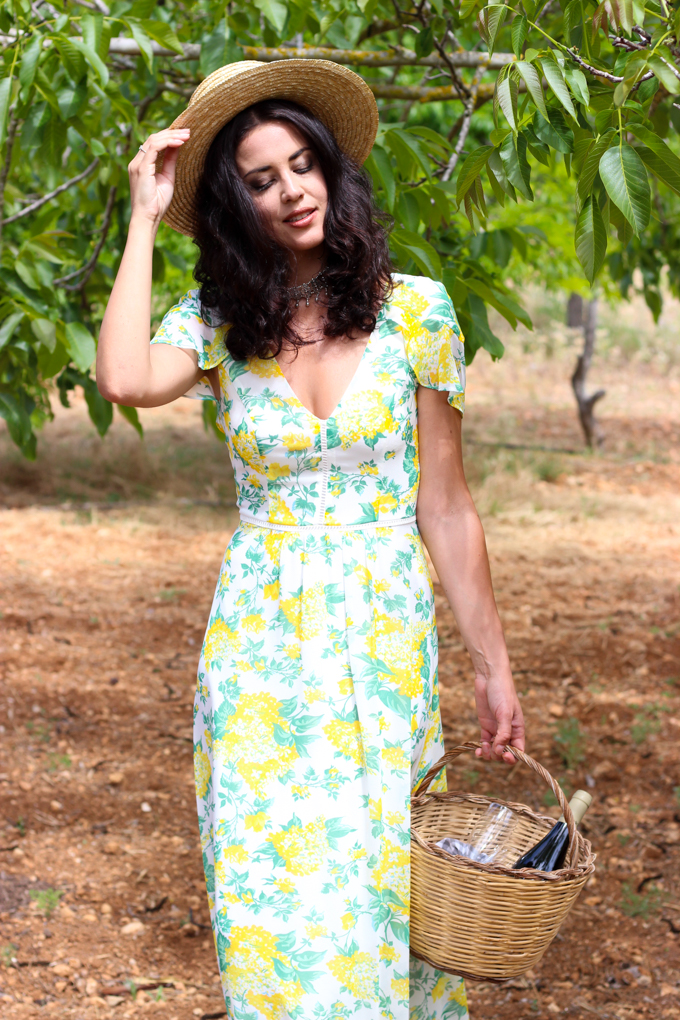 What I'm Wearing: Oasis floral maxi dress, H&M hat and necklace
Photographer: Tatiane Kozijn | Instagram: @tatianekozijn
Location: Ibiza, Spain