And sometimes you singlehandly need to sprinkle some glitter on your life. Well, I guess my Hogan sneakers arrived just in time! It's an understatement to say I'm obsessed. The crackled metallic leather and platform soles are rocking it, Ibiza town here I am.
I've never been one big on planning my outfits before travelling. But somehow as a blogger, you have to. There are projects to shoot and deadlines to meet, so you better prepare! But really, if you ask me what I like most, I like to just go with the flow and fill my suitcase with whatever I feel I'd be in the mood for. The moment I start thinking and preparing too much, BAM, the process is ruined. The solution? Find a balance between the two. But oh my, 'balance' is one of the hardest things to achieve.
Staples like this pair of shorts and the shirt are pieces I'll get back to wearing every summer. They're great to mix and match, especially the shirt. Tie it in a knot, tuck it in, casually wear it out, dressy with a lace skirt. Today's outfit-mood with my Hogan's was a bit of rebellious feminine tomboy, words that contradict, but who cares. After all I'm one big contradiction myself.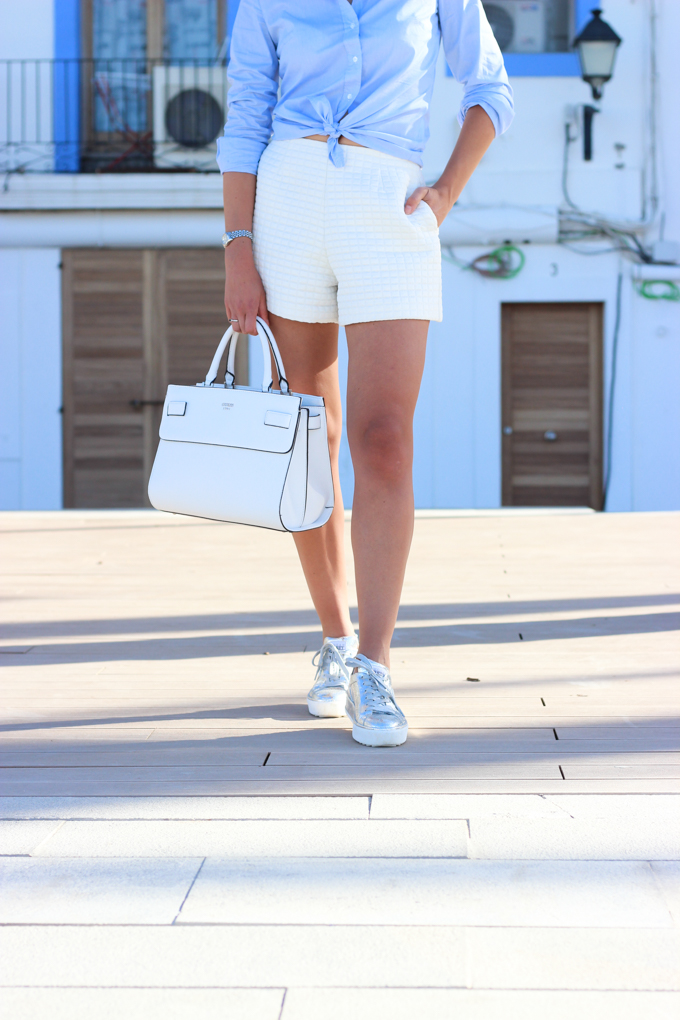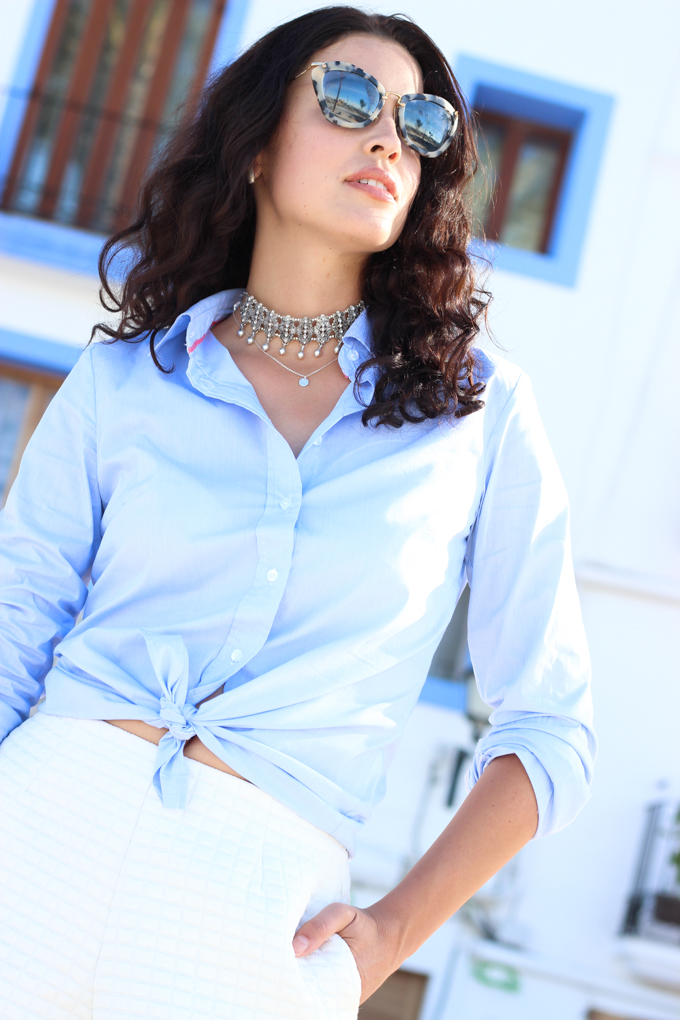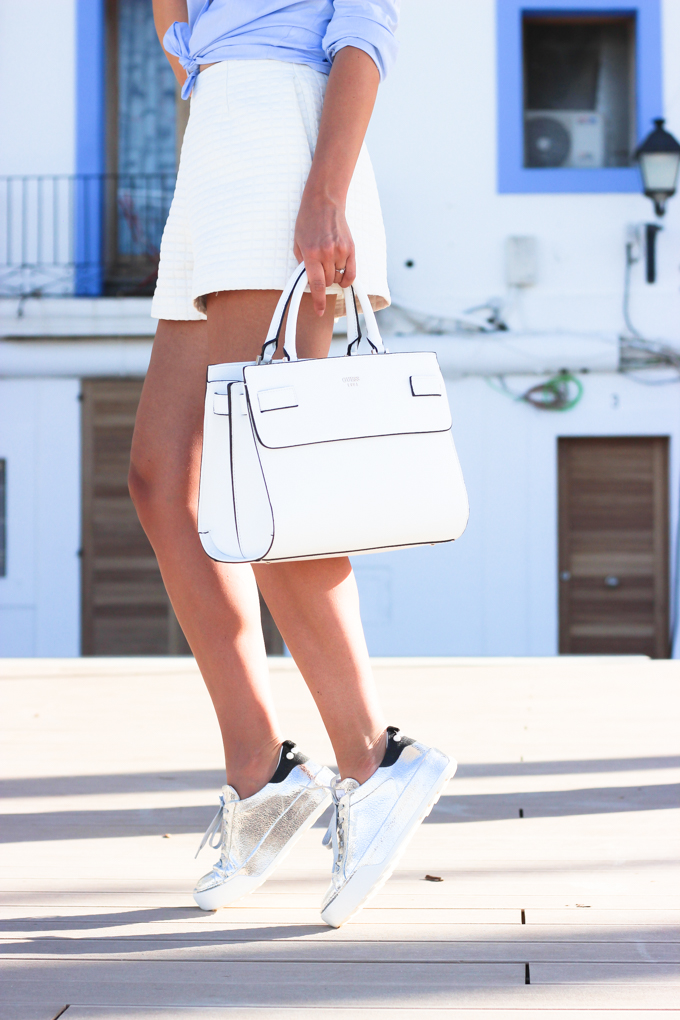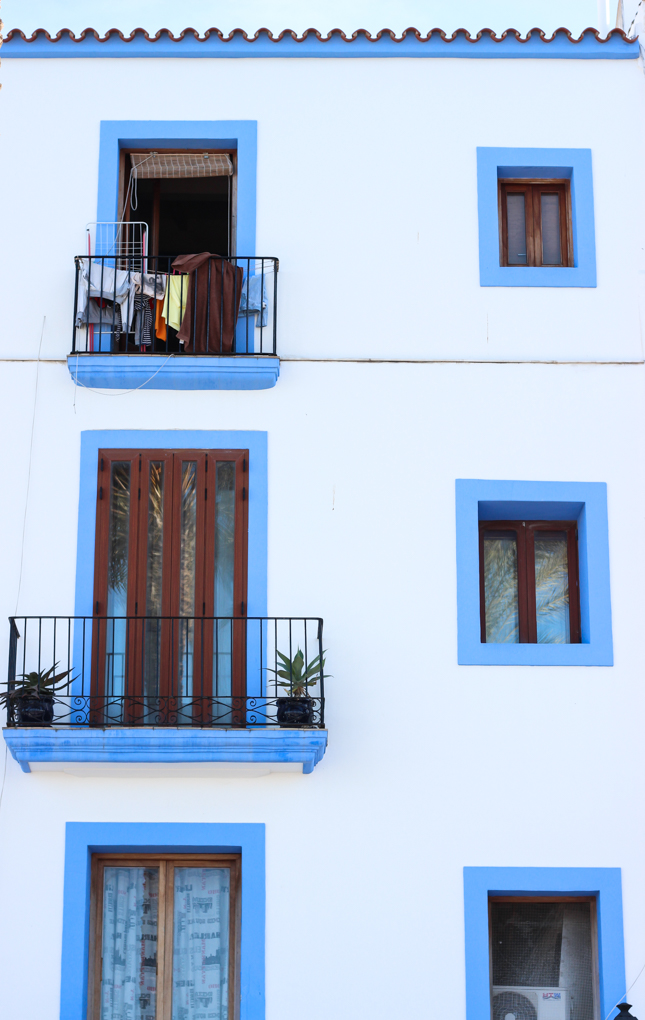 What I'm Wearing: Hogan sneakers, Bennetton shirt, Asos shorts, Guess bag, Miu Miu sunglasses
Photographer: Tatiane Kozijn | Instagram: @tatianekozijn
Location: Ibiza, Spain