REDBLUEYELLOW
As temperatures in Perth went back to normal, so did my mood. The weather was perfect to do some powerwalking this morning, but I didn't go. I played soccer yesterday and it killed me. Seriously guys, soccer is the best work out.
I did find the energy this morning to walk down to Sportsgirl to buy a bag which I saw yesterday night when I was doing some window shopping in the streets of my neighbourhood. It's my next bag crush for sure. It was about time though, because it's mostly two bags that dominate this blog at the moment (
This
 white one from Mango and 
This
 Zara one). I don't want to bore you with my outfit-repeats but I'm unfortunately not one of those bloggers who can afford to show a different designer bag at their blog everyday ;). Anyway, I'm always doing my best to entertain you guys with my outfits and I hope you like it. This neon bag is a newbie at the blog though, I bought it last week at Valley Girl for a steal. It was $9 I believe. The outfit I'm wearing I would describe as sporty chic, a style which I really love because it never looks too girly. Do you have any plans for the weekend yet? I'm starting the weekend good with a dinner from my boyfriends work tonight. It's a good excuse to dress up a little, so I'm looking forward to that. Tomorrow my boyfriend and I are planning to go to town to buy some presents for our family and friends as we're flying to Dubai next saturday. Enjoy your weekend guys and don't forget to follow me on instagram
@fashioncontainer
to stay updated in between posts. I would also appreciate it very much if you like my 
facebook page
.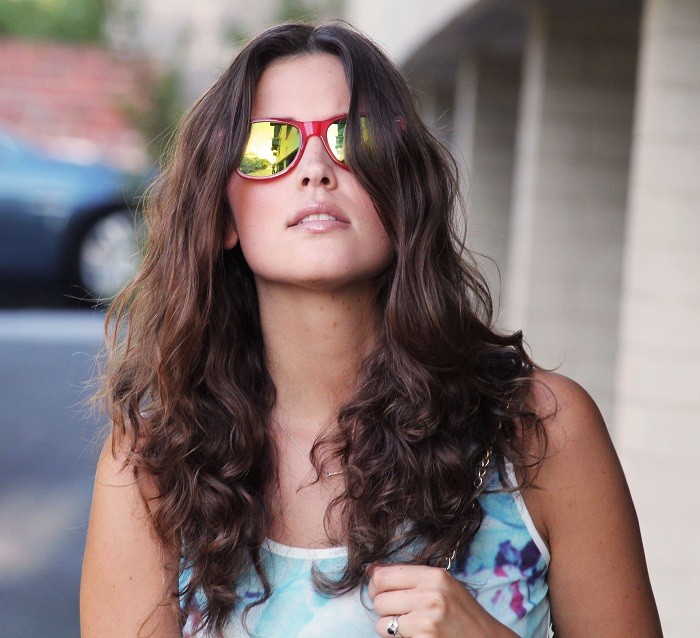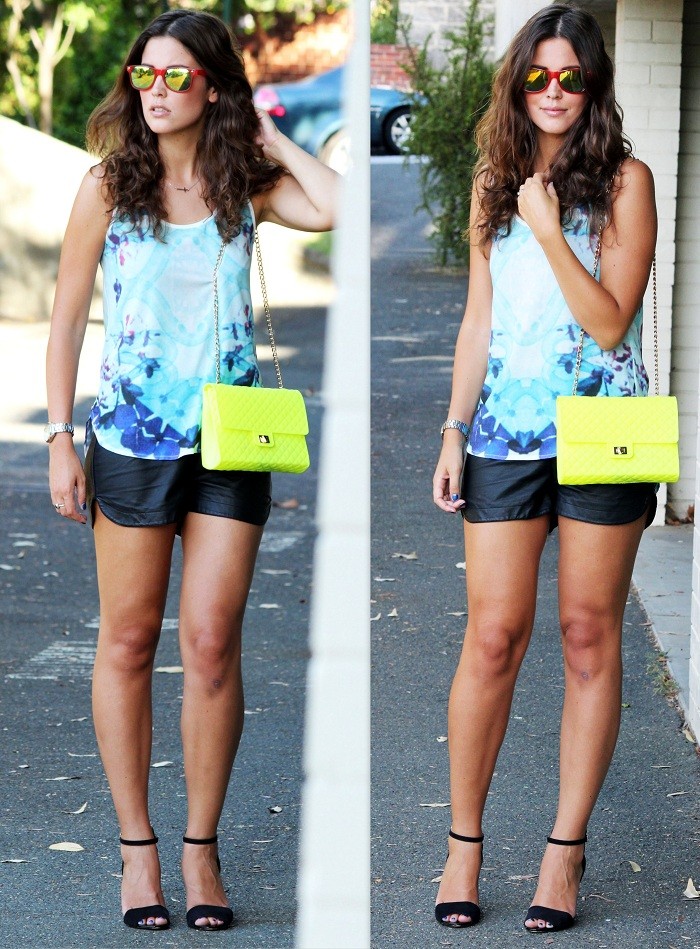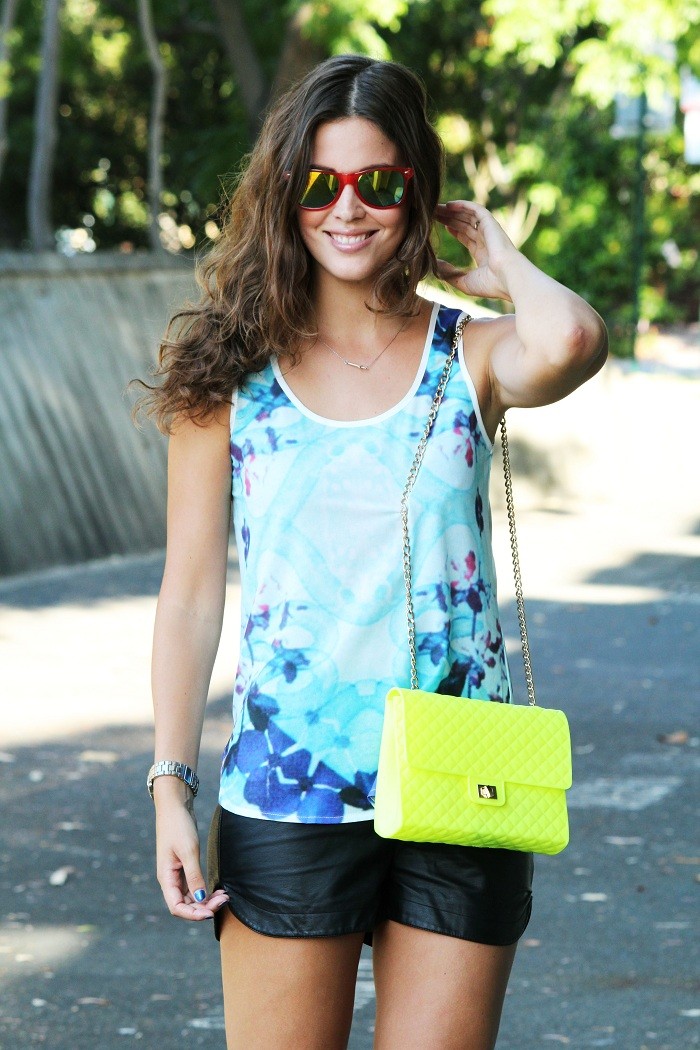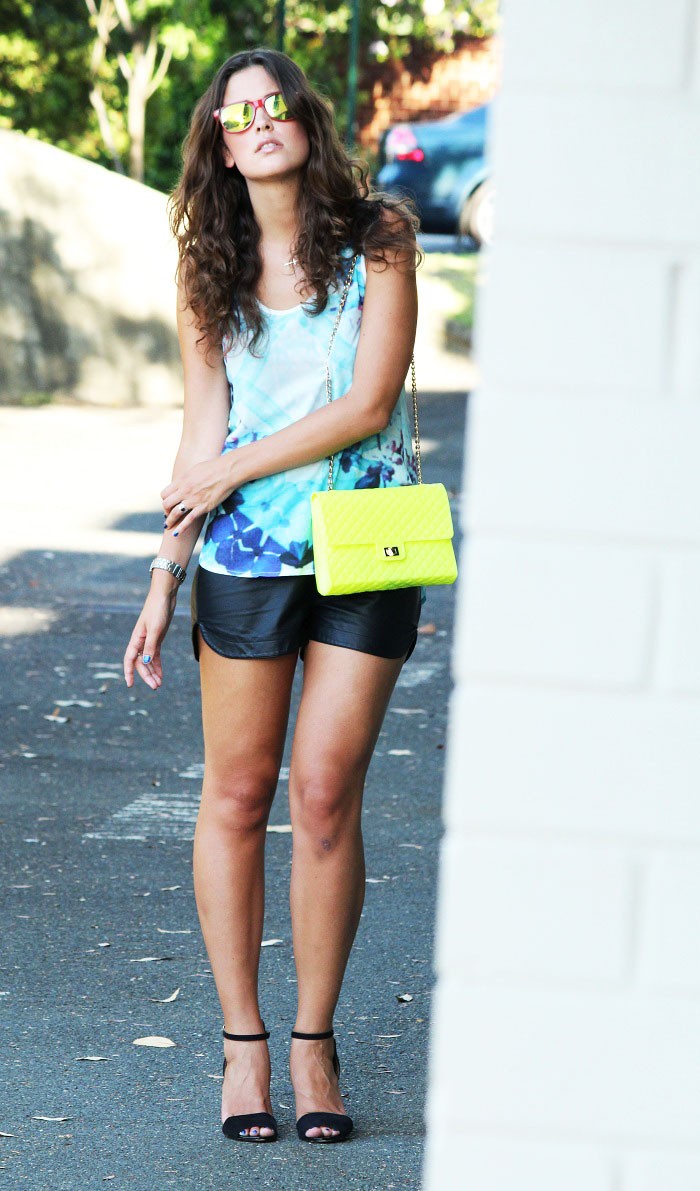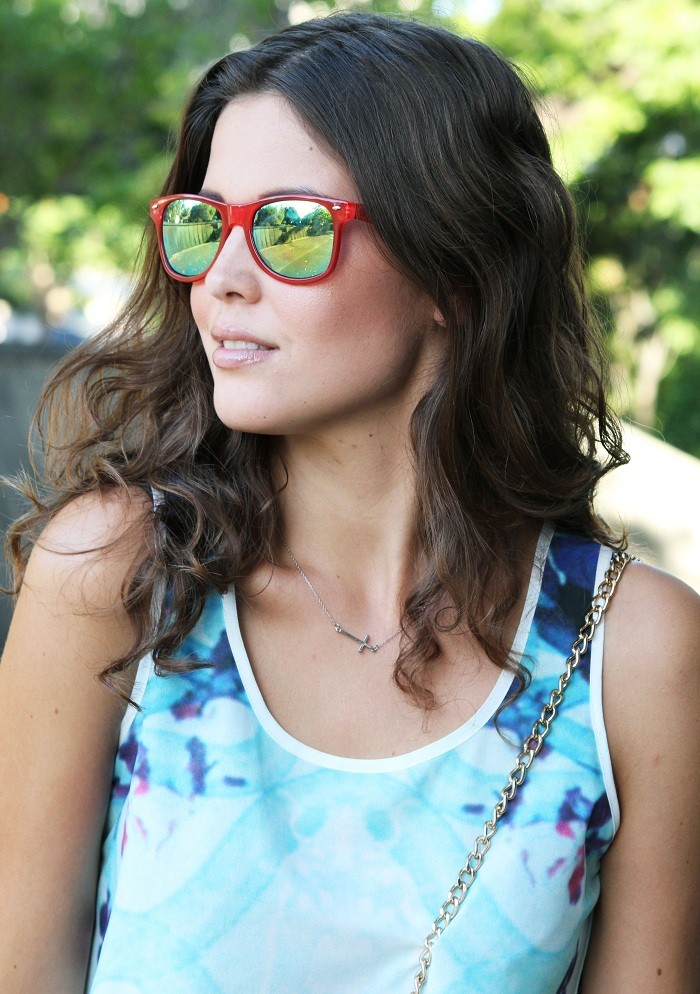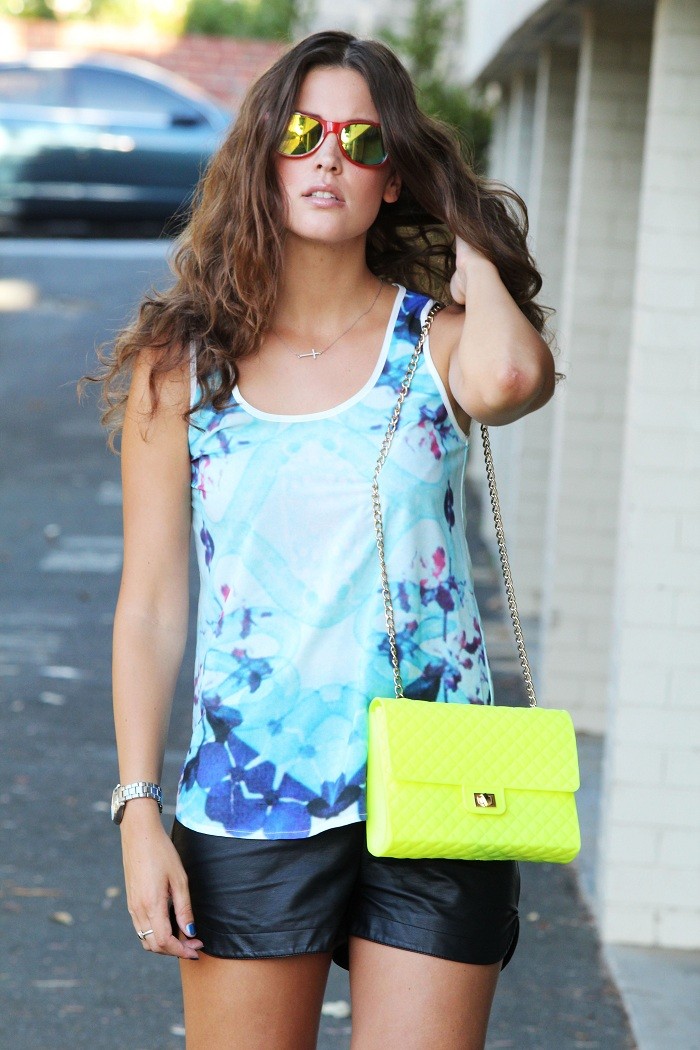 Pictures by H. Mounzer
Sesfashions top
Cotton On leather shorts
Valley Girl neon bag and sunnies
Sportsgirl cross necklace
Zara heels
Fashioncontainer is on: