Under the motto of 'great things happen outside of your comfort zone', here I am… wearing PINK. Along with funky red trousers. Shot in a red velvet room. When you take the plunge, you better go all the way!
I'm wearing a trench coat by s.Oliver in dazzling pink, one of the total 7 exciting colours. This one is by far the most eye catching colour but its classic cut make it a great piece to wear with just about any outfit.
I love wearing trench coats in spring, here are my 3 favourite ways to wear them:
1. Trench coats look great with a pair of flared trousers or jeans. Tie the belt around your waist and have some fun balance playing in your look with the flared trousers underneath. If this colour combo is too funky for your taste, think about a navy coat with a pair of white trousers.
2. With a short dress, tights and pointy high heels. Eternally classy! Preferably wear a dress short enough so it doesn't show underneath your coat.
3. Trench & suit. Wear your trench coat in a more formal way with a pantsuit. To wear to the office, opt for a beige or black pair along with a matching suit and heels.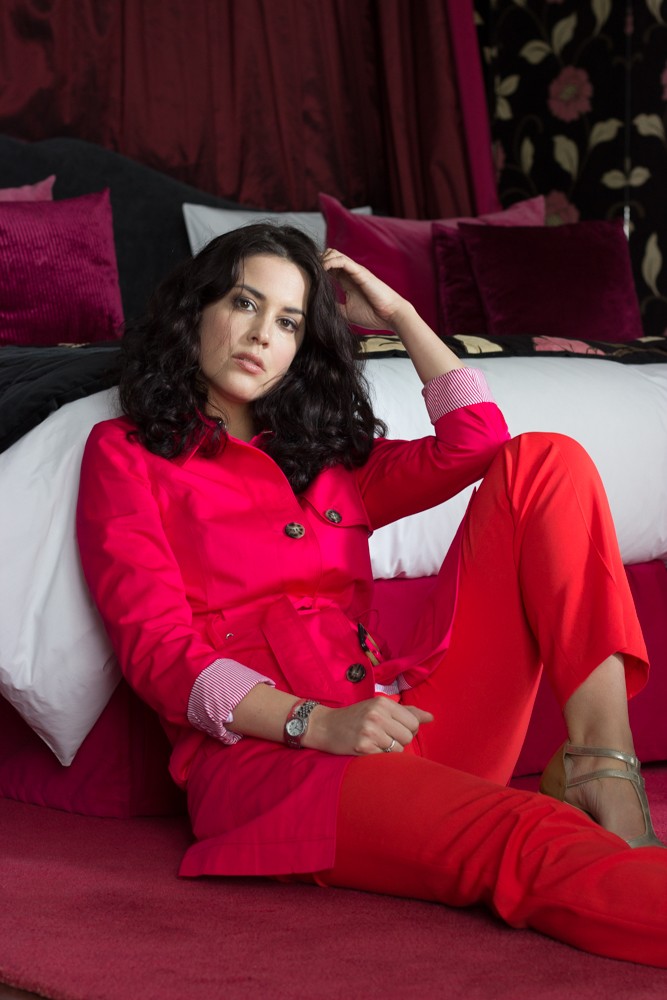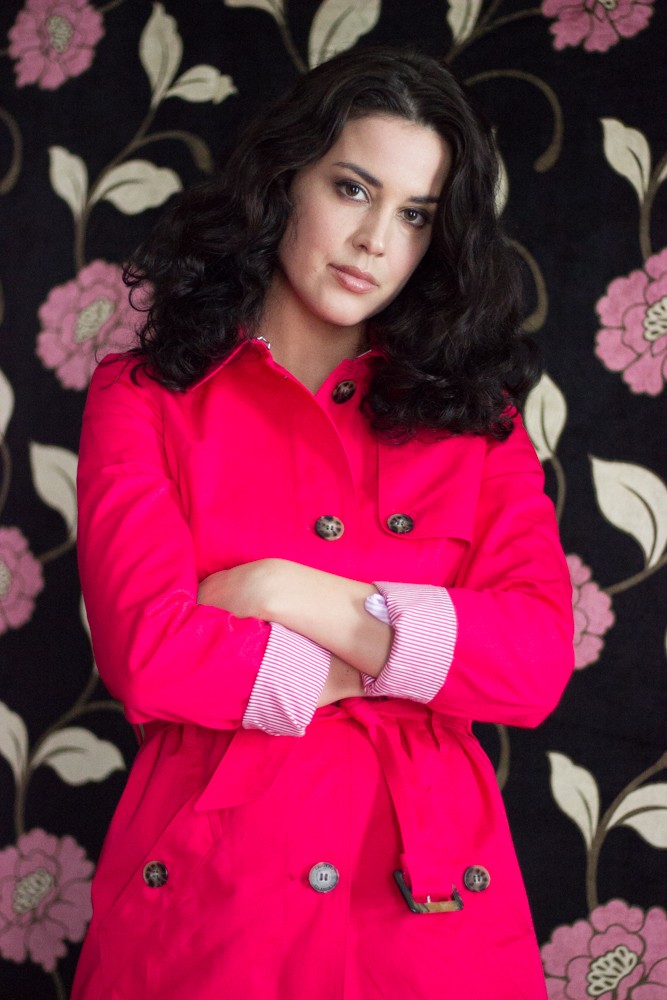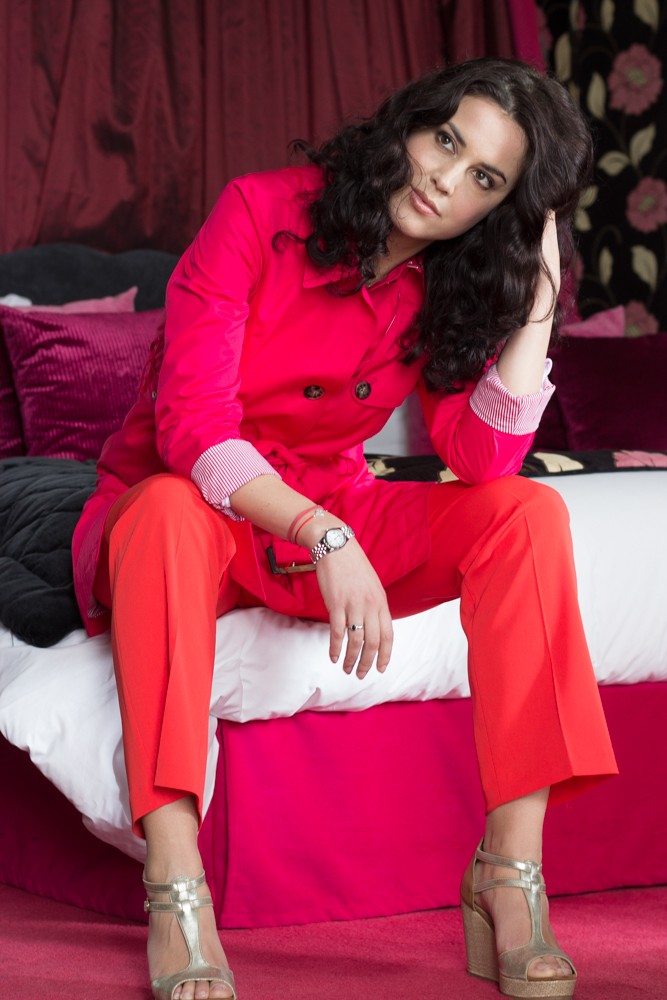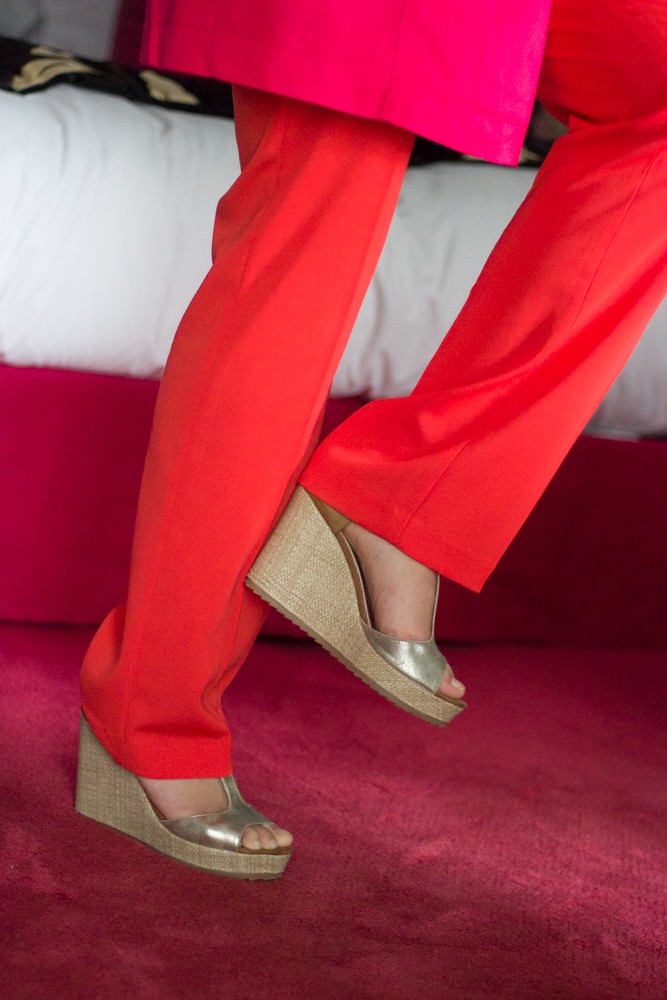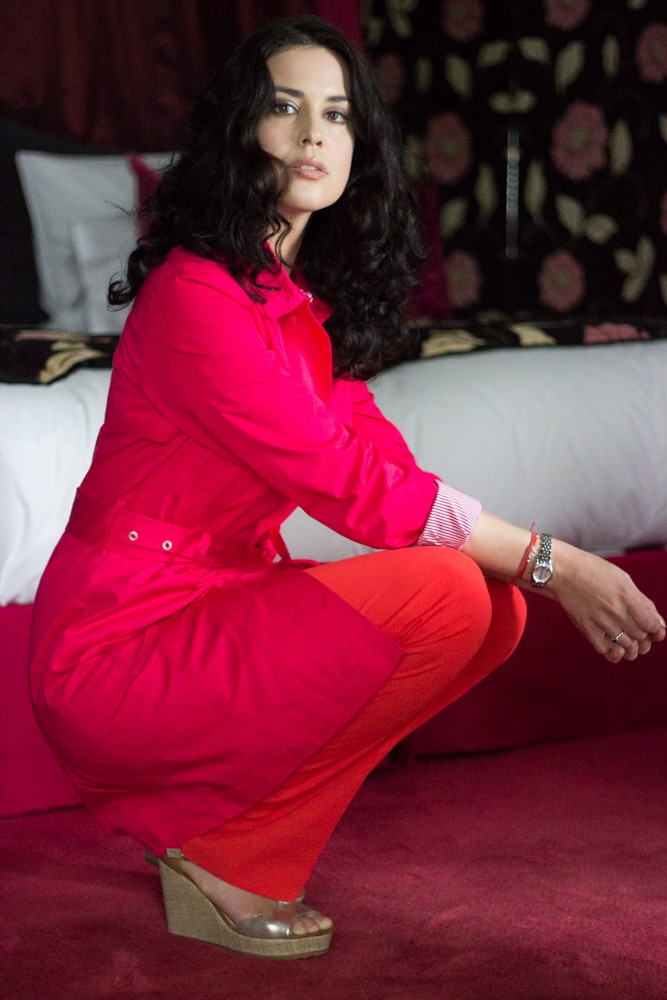 What I'm Wearing:s.Oliver trench coats.Oliver trouserss.Oliver blouse, s.Oliver wedges
Photographer: Tatiane Kozijn | Instagram: @tatianekozijn
Location: Le Doge hotel in Casablanca, Morocco