When in Berlin, you better grab the opportunity to shoot at its most iconic landmark: the Brandenburg gate!
Fashionweek always is a rollercoaster and this one wasn't any different. Upon arrival in Berlin, we immediately rushed to the hotel, dropped our stuff and then took an uber to the Marc Cain showroom for a fitting. With a shoot planned later that afternoon, we were once again lucky enough to see the clouds clearing. Off to the Brandenburg gate we went et voila, these pictures are the result. But don't be fooled by that little sunlight, by the end of this shoot my feet were quite literally freezing off! #allforthepicture
My look
I love Marc Cain, the prints and silhouettes are always surprising, with each garment having their own unique touch. Although there is no rule in fashion that says: "combine a blue tiger print blouse with a checked multi-colour tweed jacket", it rocks nevertheless. To me that's what fashion AND life are all about. To not live it by pre-defined rules, but instead make up your own as you go. Don't forget that magic is found in unexpected places (and outfit combinations).
The show: FW/2018
Marc Cain sure knows how to run a show! Set in a cool underground atmosphere with lots of funk and colour, the show kicked off at January 16th at 7pm sharp. Seeing the models walk on and off set against a backdrop of neon lights, graffiti and music, inspiration was quick to hit! The colours, the energy, it was mesmerizing! My favourite were the cool use of wrapped-around waist belts and metallic silver. Something tells me we'll be seeing that combination a lot next winter. I can't wait. After the show came the party, wrapping up an epic couple of days in Berlin with a glass of champagne in hand. CHEERS!
What I'm Wearing: Marc Cain tweed jacketMarc Cain Trench coat, Marc Cain silk shirt, Marc Cain fitted skirt, Marc Cain heels, Marc Cain bag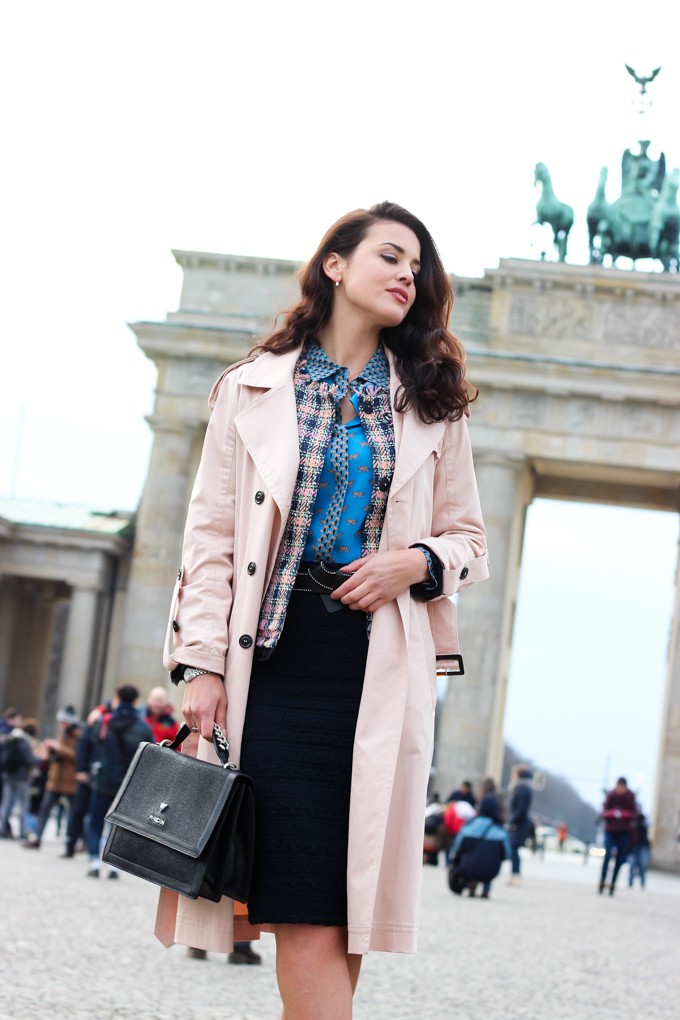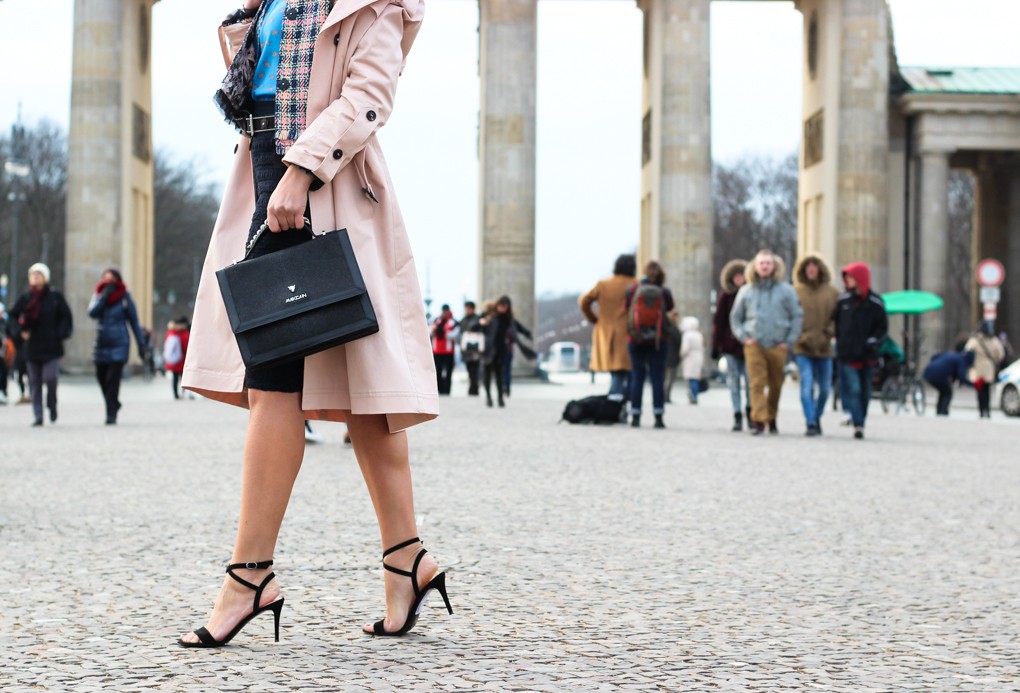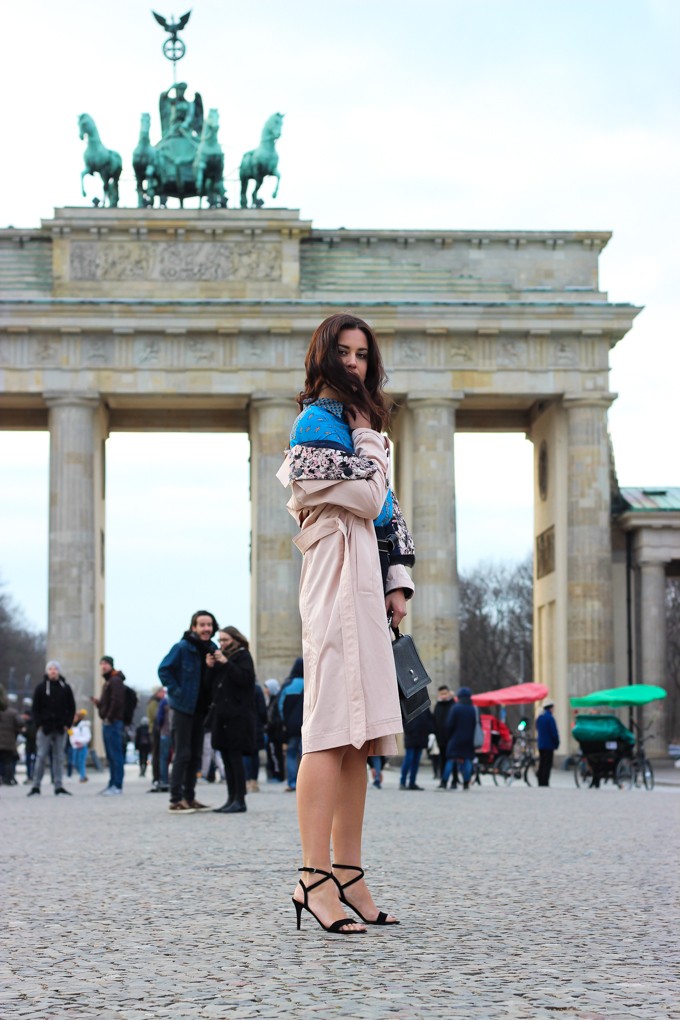 What I'm Wearing: Marc Cain tweed jacketMarc Cain Trench coat, Marc Cain silk shirt, Marc Cain fitted skirt, Marc Cain heels, Marc Cain bag
Photographer: Tatiane Kozijn | Instagram: @tatianekozijn
Location: Berlin, Germany