Cozy up, get your knits out, winter is coming!
I wore this outfit on a chilly Monday morning in London (coat not pictured ;)) and my oh my, it was SO cold! The reason why I really do love dressing for cold weather is that allows me to layer. I'm a big fan of the classic knit-over-shirt combo and always vary with different colour palettes. The blue shirt comes in a slightly oversized fit, which is a great combo with the white mohair knit on top. In other news, the zillion pairs of skinny jeans in my closet slowly but surely start to make place for the so called corporate trousers! They're so elegant and classy, don't you think? this pair with grey jacquard pattern has relaxed fit and therefore doesn't look too formal.
Accessorizing outfits in winter isn't very easy, that's why I'm sharing my favourite tricks to spice up a cozy, casual winter outfit:
1. Floppy hat
Never enough hats, especially in winter! Other than keeping your head warm and protecting you from rain, they add a sophisticated touch to your outfit. Purchase hats in the colours that you wear most or a hat which has them all! I love this multicoloured one, so fun.
2. Sunglasses 
…even if the sun doesn't shine ;). A cool design like these ones by Miu Miu spice up any look.
Go for a scarf with a print and tassels to add a little funkiness to the outfit. A pop of colour in a neutral outfit always works!
4. Cute bag
Versatile grey. Cool for winter and for any day really.
Need to do some winter shopping yourself? Use discount code FASH16 for €10 off your purchase at s. Oliver (for orders over €49). HAPPY SHOPPING!!!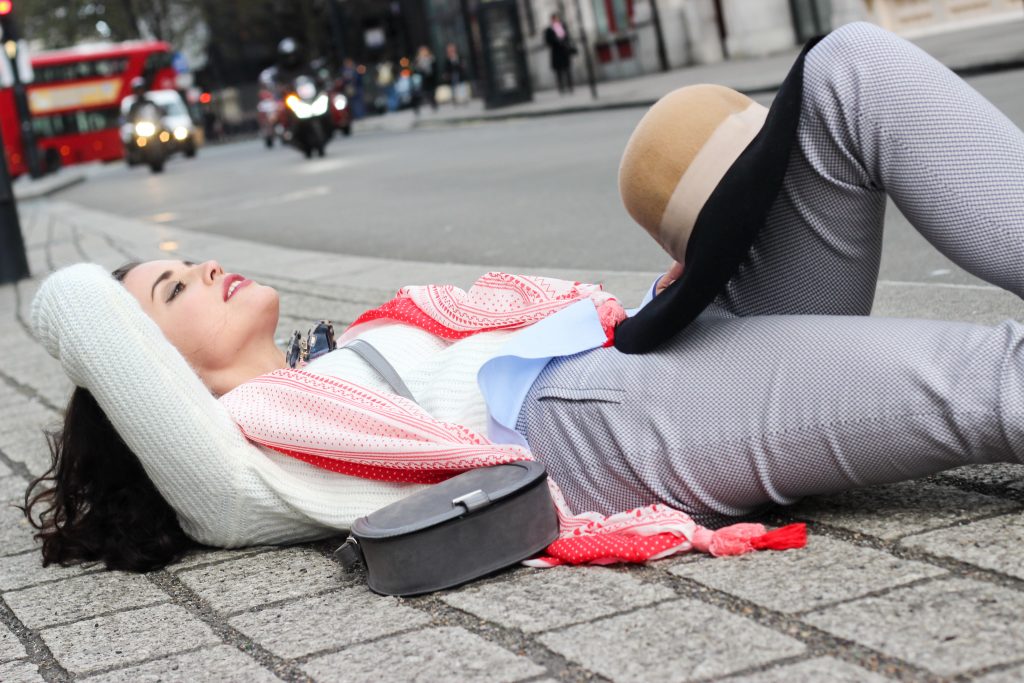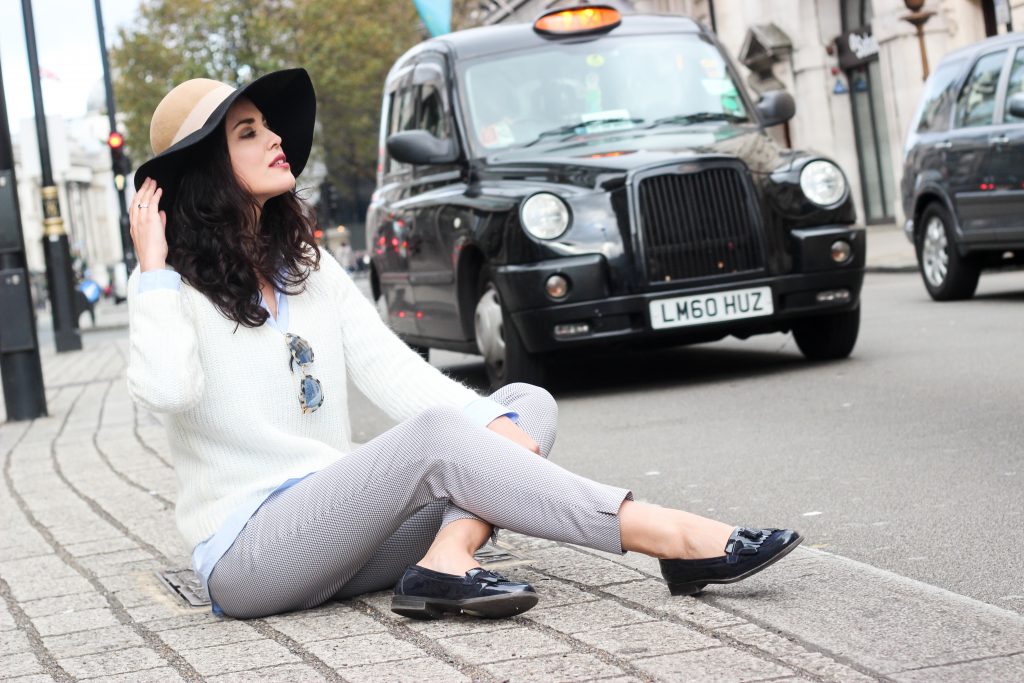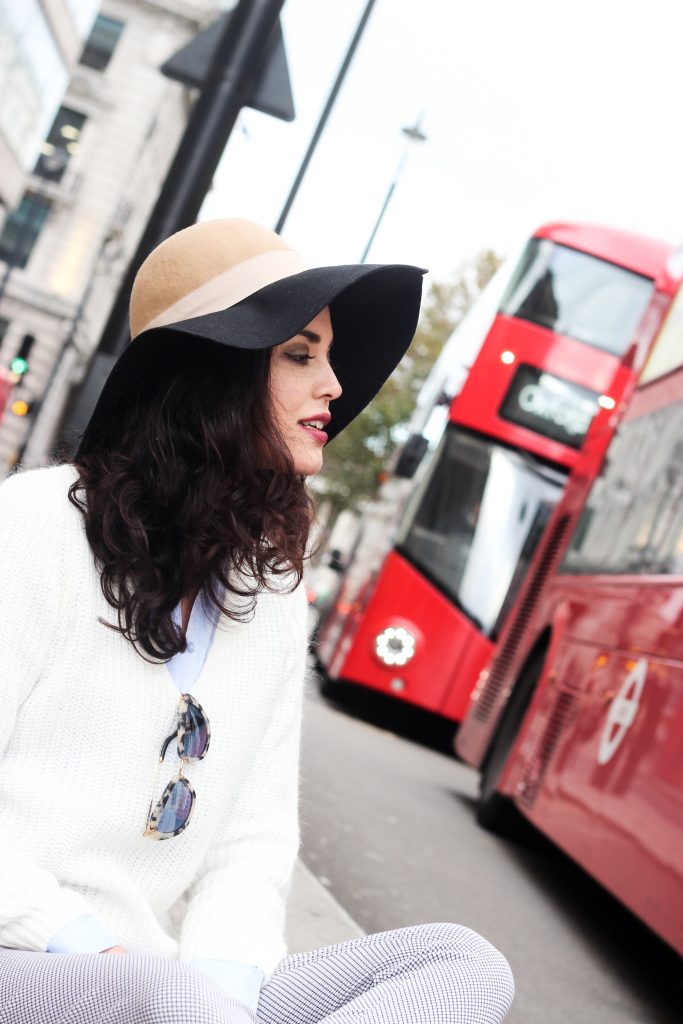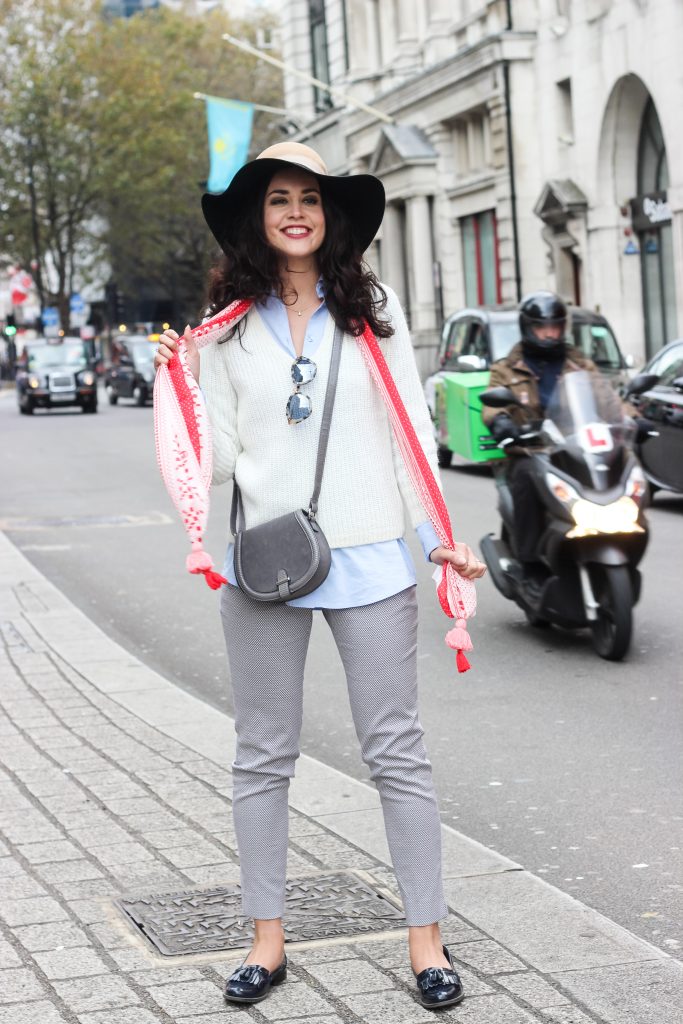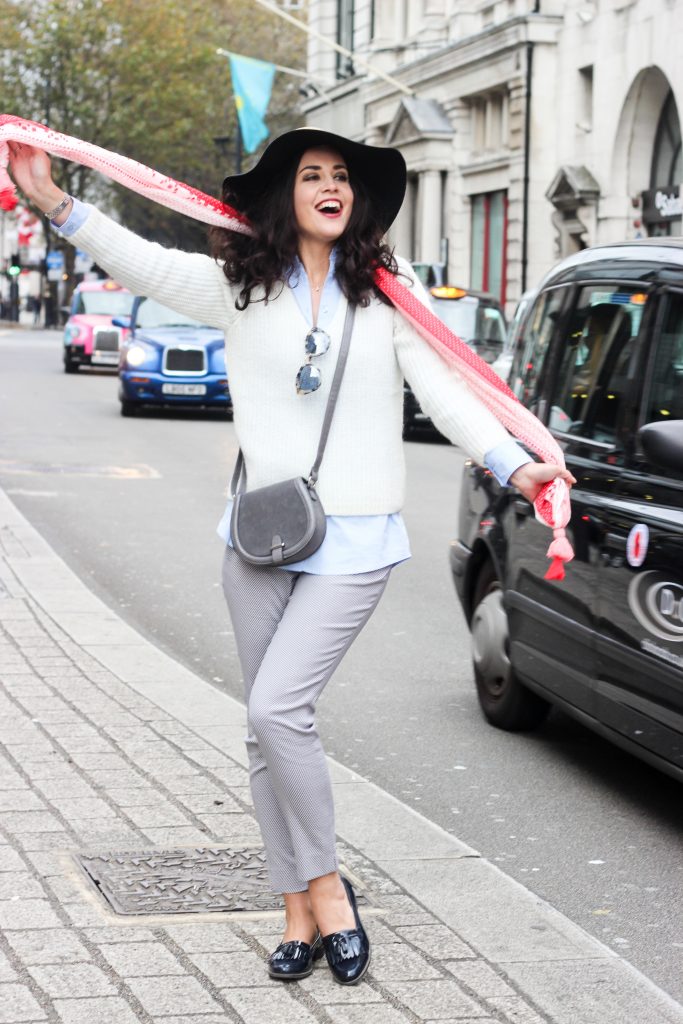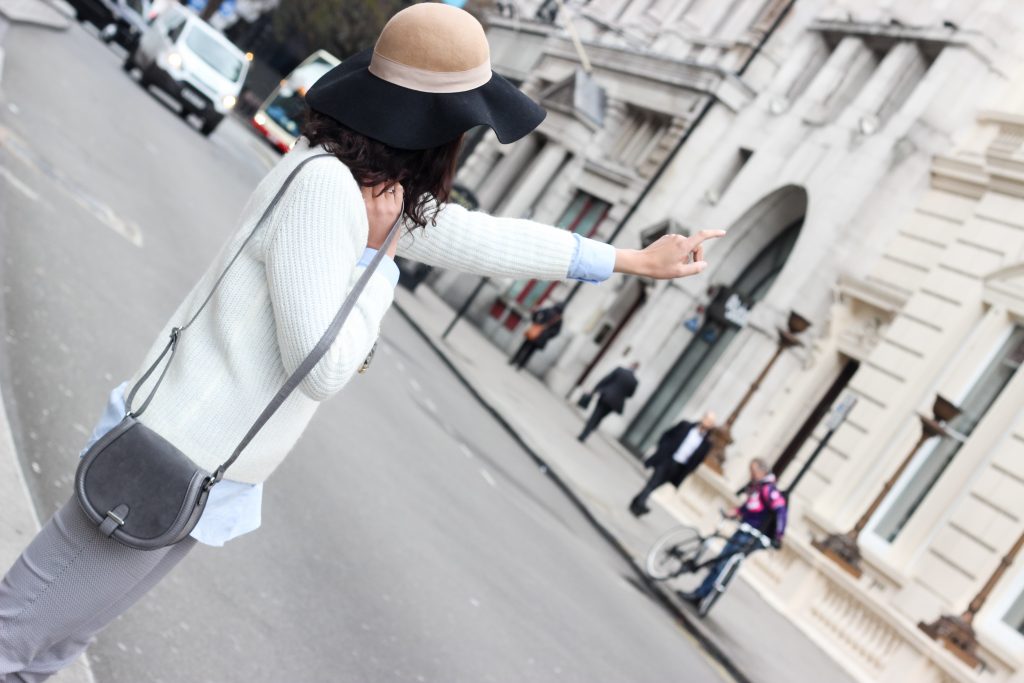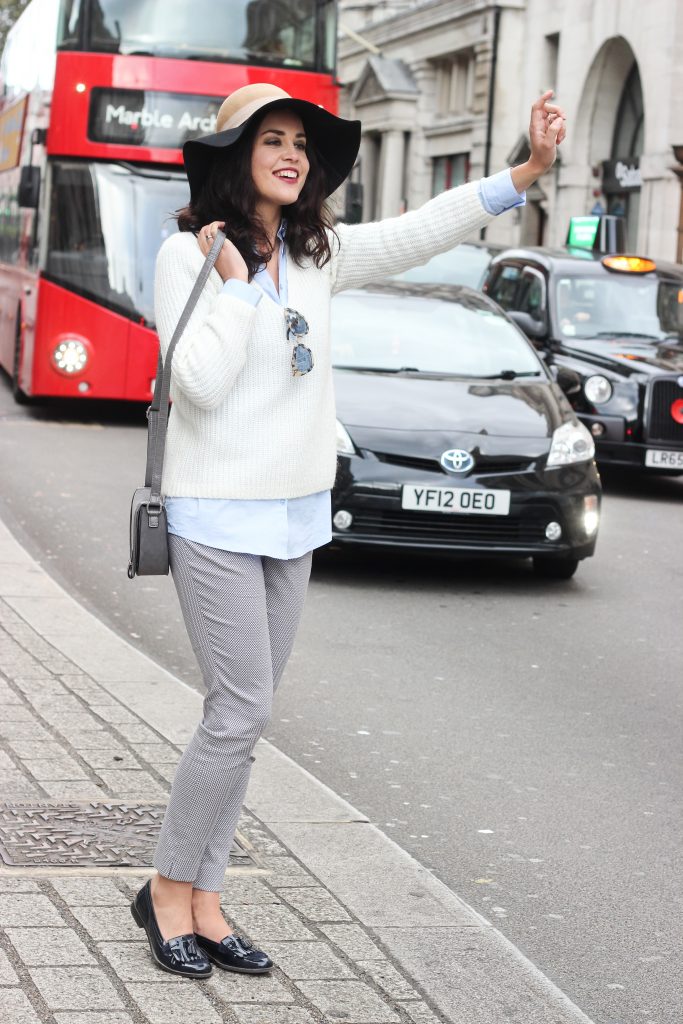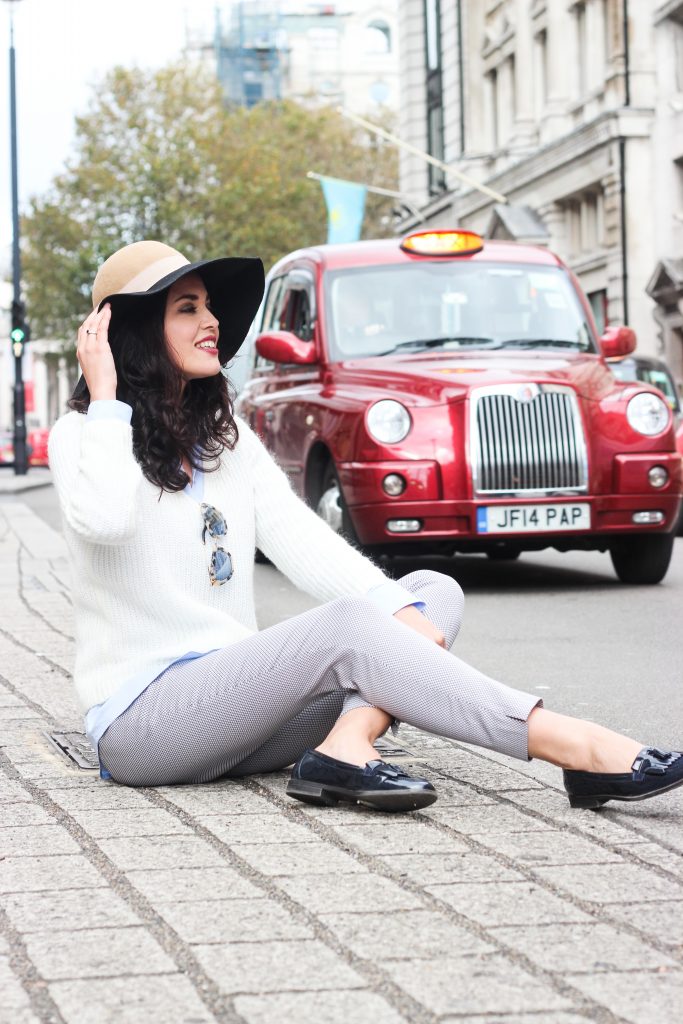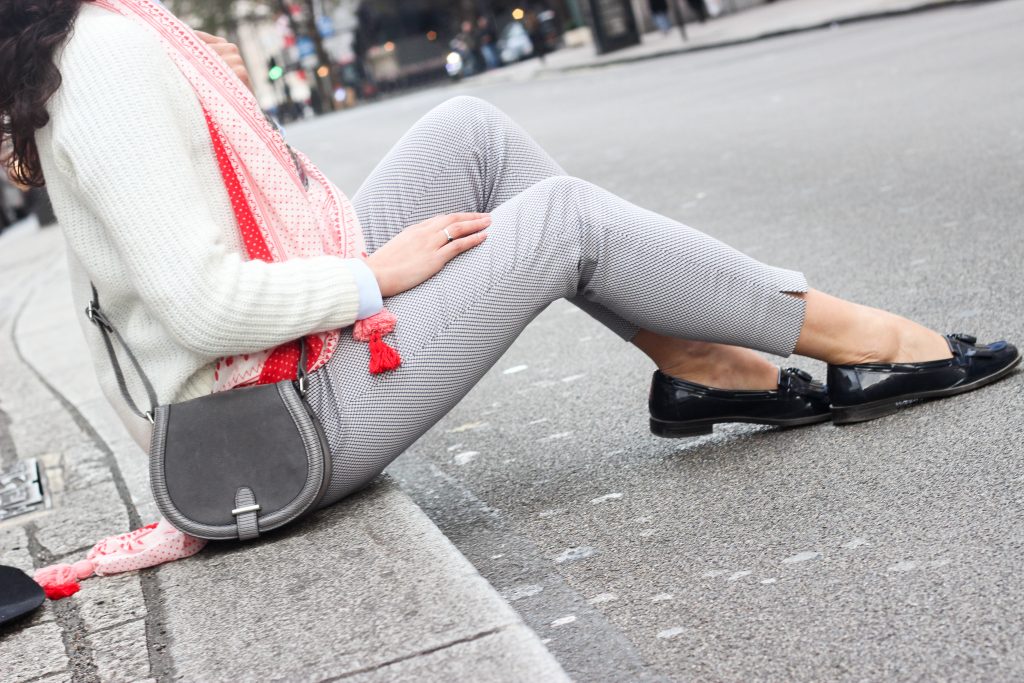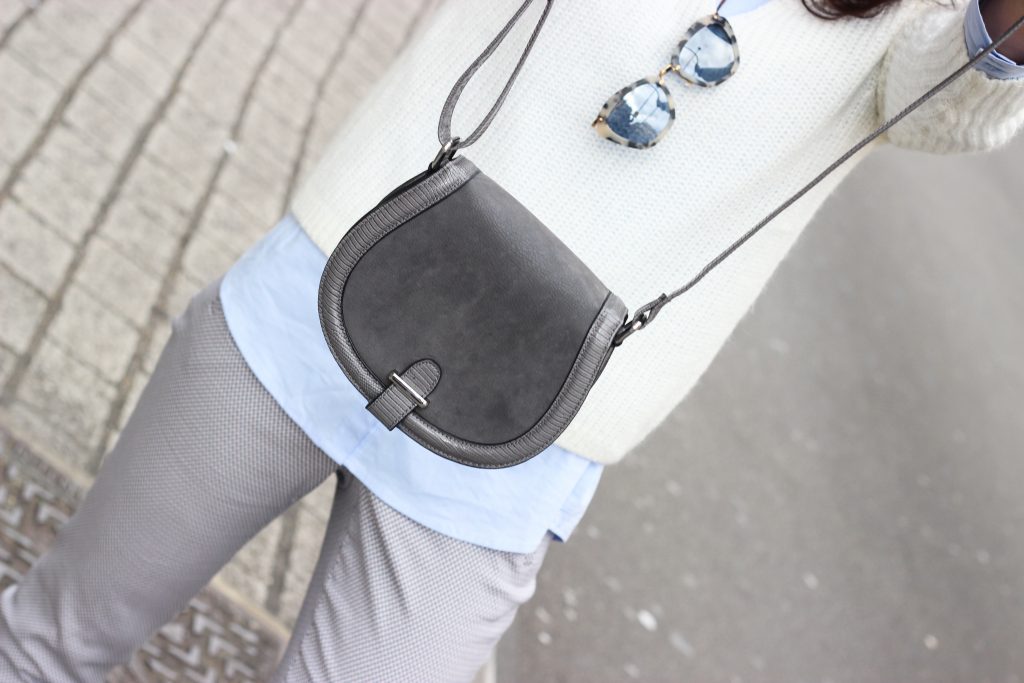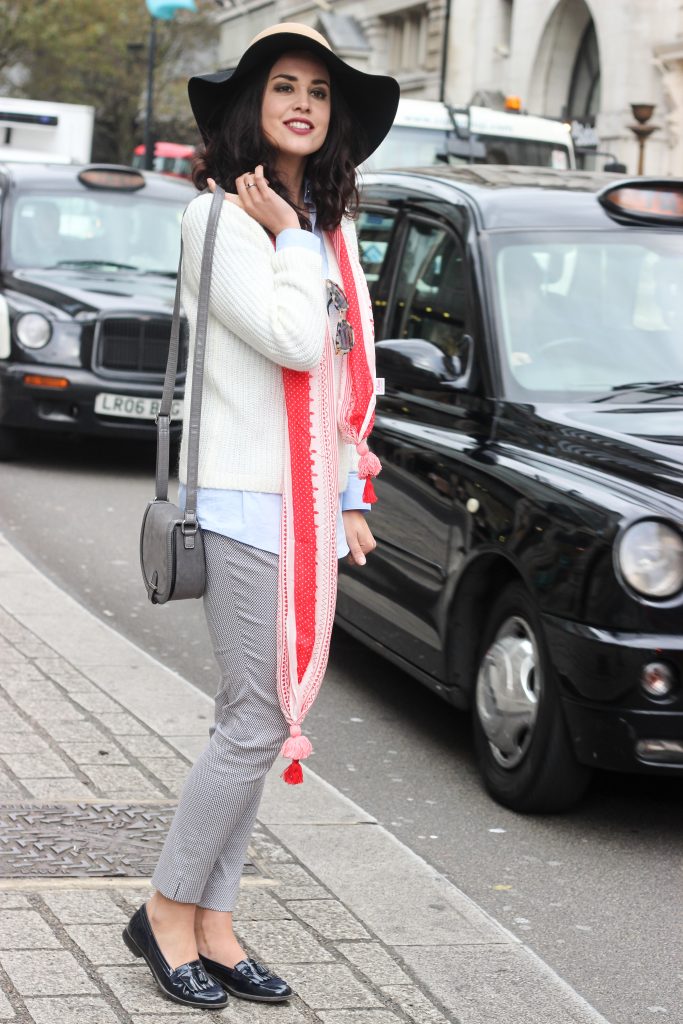 What I'm Wearing: s. Oliver boyfriend shirt, s. Oliver mohair knit,  s. Oliver trousers, s. Oliver hat, s. Oliver scarf, s. Oliver bag
Photographer: Tatiane Kozijn | Instagram: @tatianekozijn
Location: London, England