What outfit do you feel most powerful in? For me, it's a feminine, modest and somewhat understated look like this.
The topic of modesty and style is something that has been on my mind a lot lately. Why?
When you have a more 'conservative' style, people often assume it's connected to some religious faith instead of personal values and style. Some find power in being bare, others find power in modesty.
To say that I despise the current trend of 'the more skin, the better' is a little harsh, but it does make me ask a lot of questions. Why do we do it? Does it give women some sort of identity? And what kind of example are we communicating to the next generation of girls? Call me old fashioned, but I much prefer women's personal style of a few decades back.
Having that said, maybe dressing somewhat modestly is indeed a conscious decision for me. Based on my values, opinions and not wanting a particular kind of attention. But most of all: it's what I feel good in.
I'm wearing the unusual colour combo of pale blue and burgundy, which I turned out to like a lot to my surprise. Both the skirt and blouse have a lot going on: embroideries, lace, patterns, but somehow it all works. The blouse is from the Alexa Chung collection by Marks & Spencer, how good are the details!?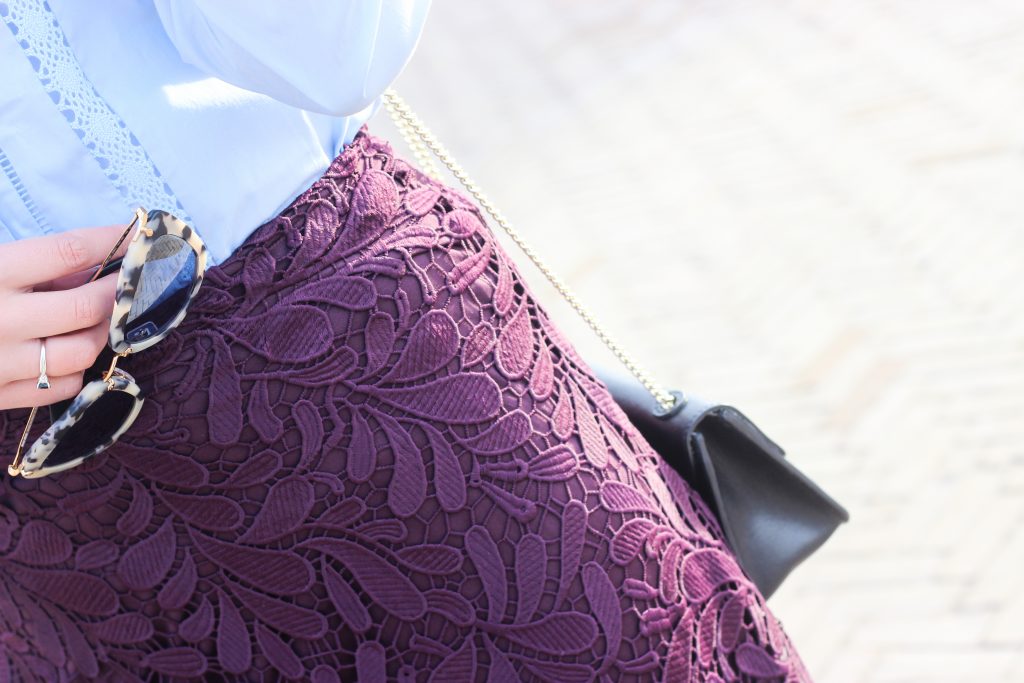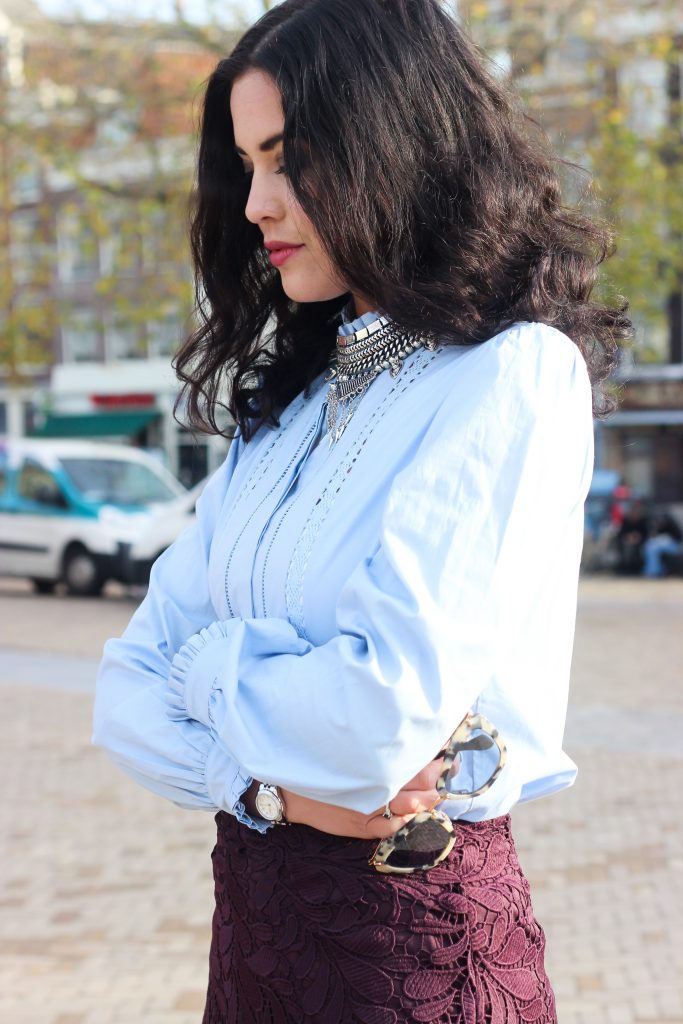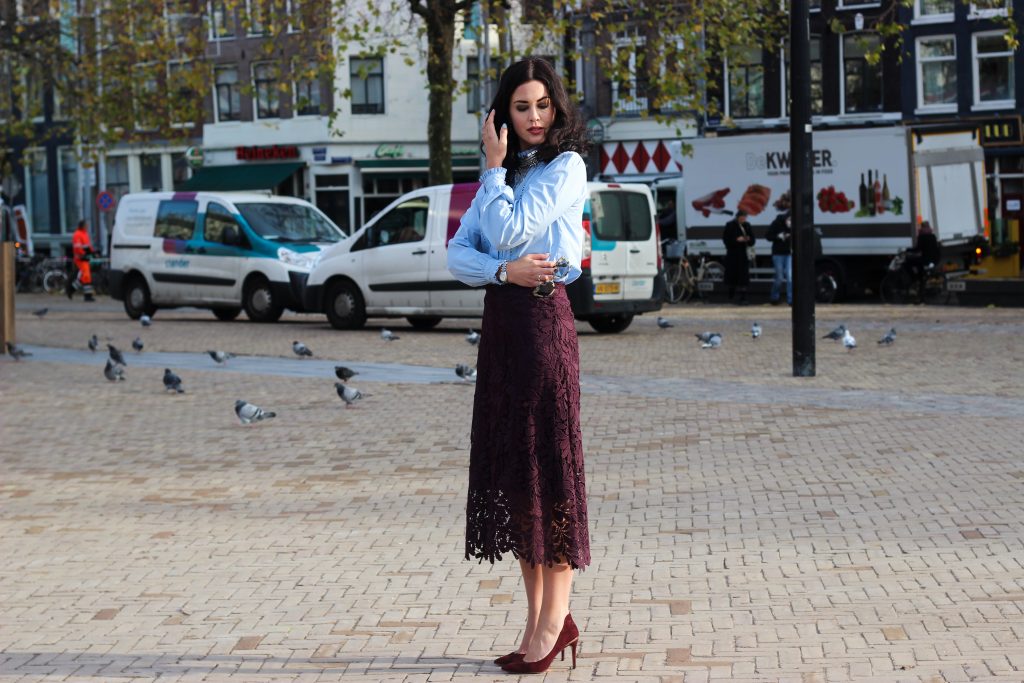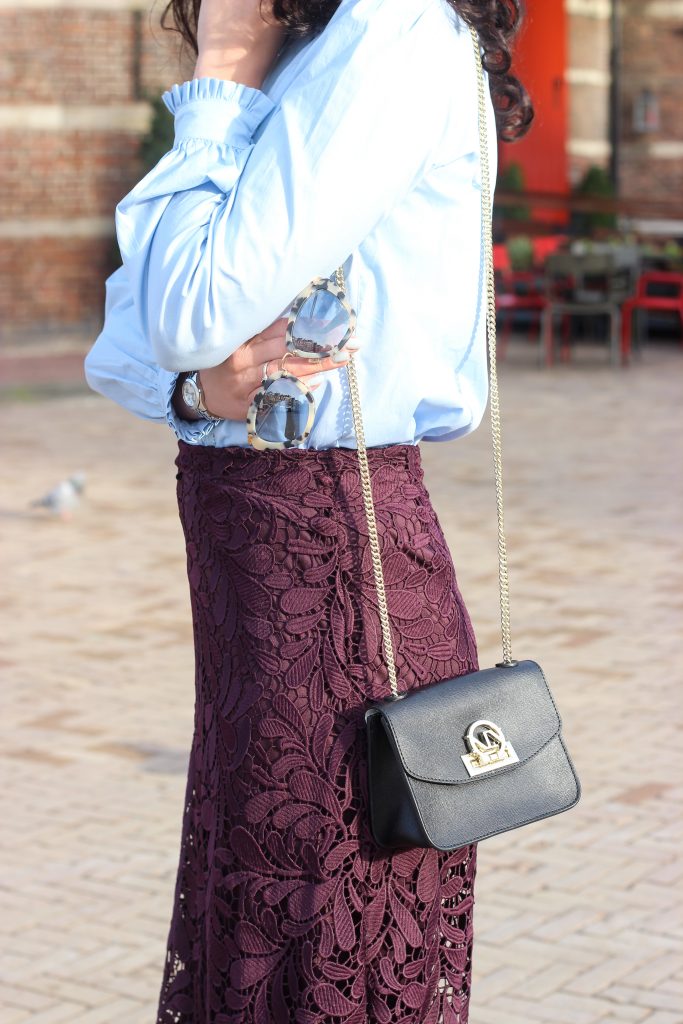 What I'm Wearing: Marks & Spencer lace skirt, Marks & Spencer blouse, Ted Baker heels, New Look necklace, Mezzanote bag, Miu Miu sunglasses, Michael Kors watch
Photographer: Tatiane Kozijn | Instagram: @tatianekozijn
Location: Amsterdam, the Netherlands