There isn't an outfit a pair of loafers can't fix! It took me two weeks to hunt down these black and white leopard print loafers after spotting them in Sydney, but I succeeded at last.
Wearing: H&M leather jacket (similar here), Elm knit (similar here), Denim and Supply by Ralph Lauren jeans, H&M Denim shirt (similar here), Sportscraft loafers (similar here), Zara bag (similar here), Michael Kors watch, Karen Walker sunglasses, MAC Vegas Volt lipstick
[show_shopthepost_widget id="108908″]

I've been hooked on loafers since I purchased my first black patent pair a few years ago, my to-go shoe for days that involve a lot of walking. I believe that if you were to wear flat shoes, loafers look generally speaking better than ballet flats because they're a bit chunkier and always manage to give an outfit the right balance. I wore this outfit last weekend on a day so beautiful that it almost made me forget that we're in the middle of winter. Sunny, colder days are pure bliss in Perth and always get me super excited to head out and go for a walk, like I did that day. My weekend was super productive with lots of behind-the-scenes work on FashionContainer, a new hairdo (do you like the colour?) and on Sunday I went to the Melville markets to sell my clothes. I couldn't believe how many people were around on the markets that early. I sold more than half of my clothes, more than I could ever have hoped!
My life is kind of hectic at the moment and to be honest I have a hard time coping with it all. It's so much to take in! I might move to Dubai very, very soon. While I'm super excited about a new adventure, it also brings a lot of stress to get everything organized. I'm selling 50% of my wardrobe to begin with, because there's no way I'll be able to bring it all with me. Fingers crossed everything will go as planned, I'll make sure to keep you updated every step along the way…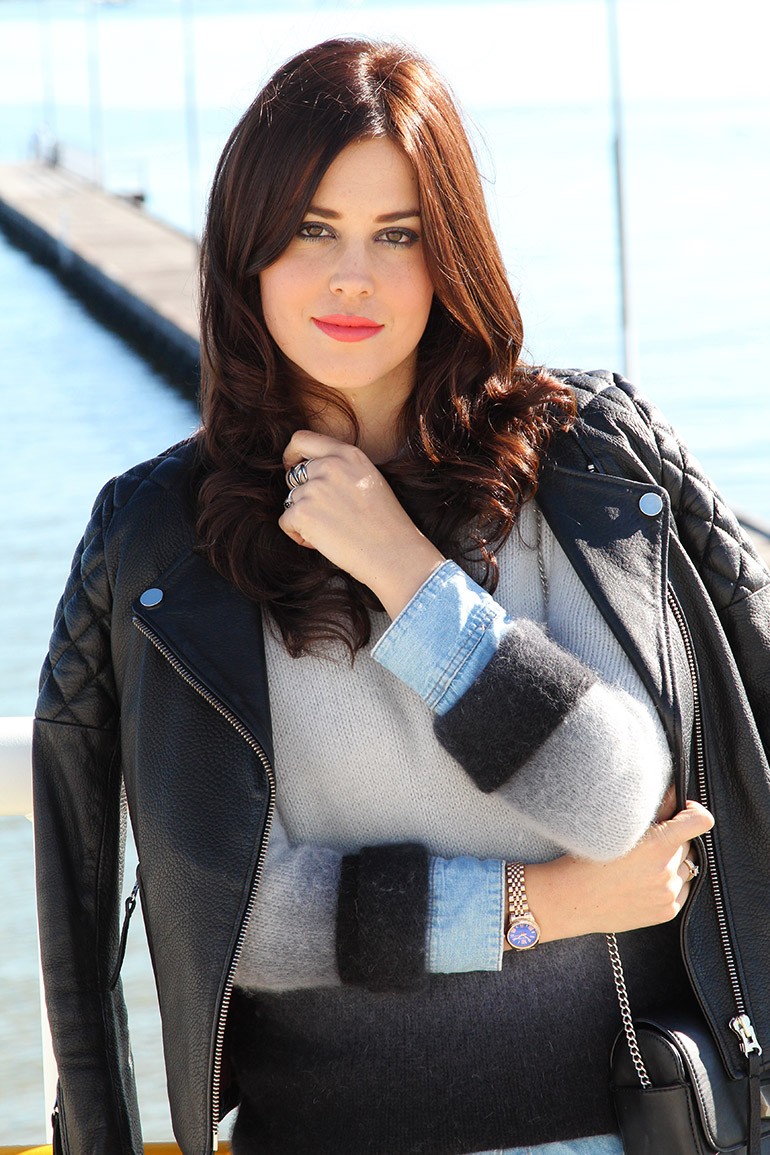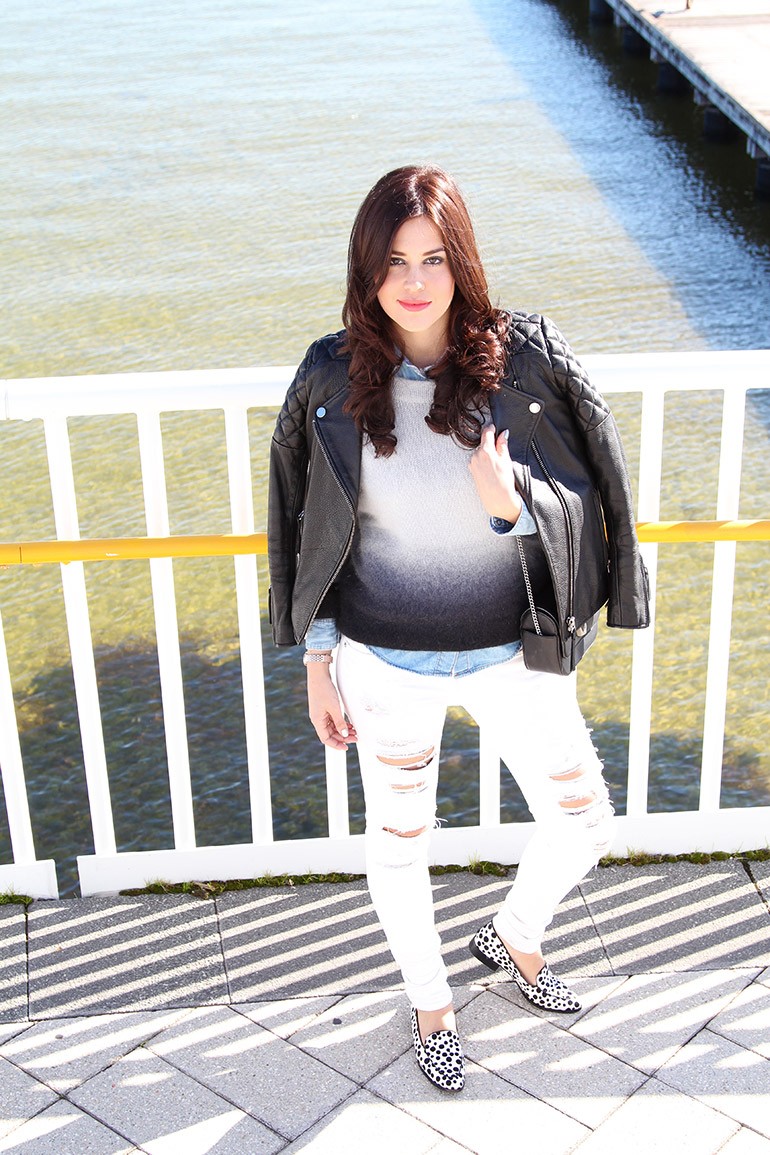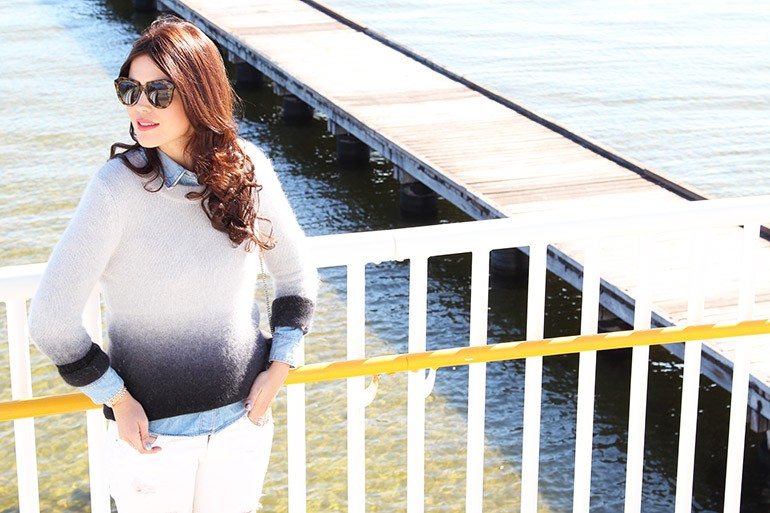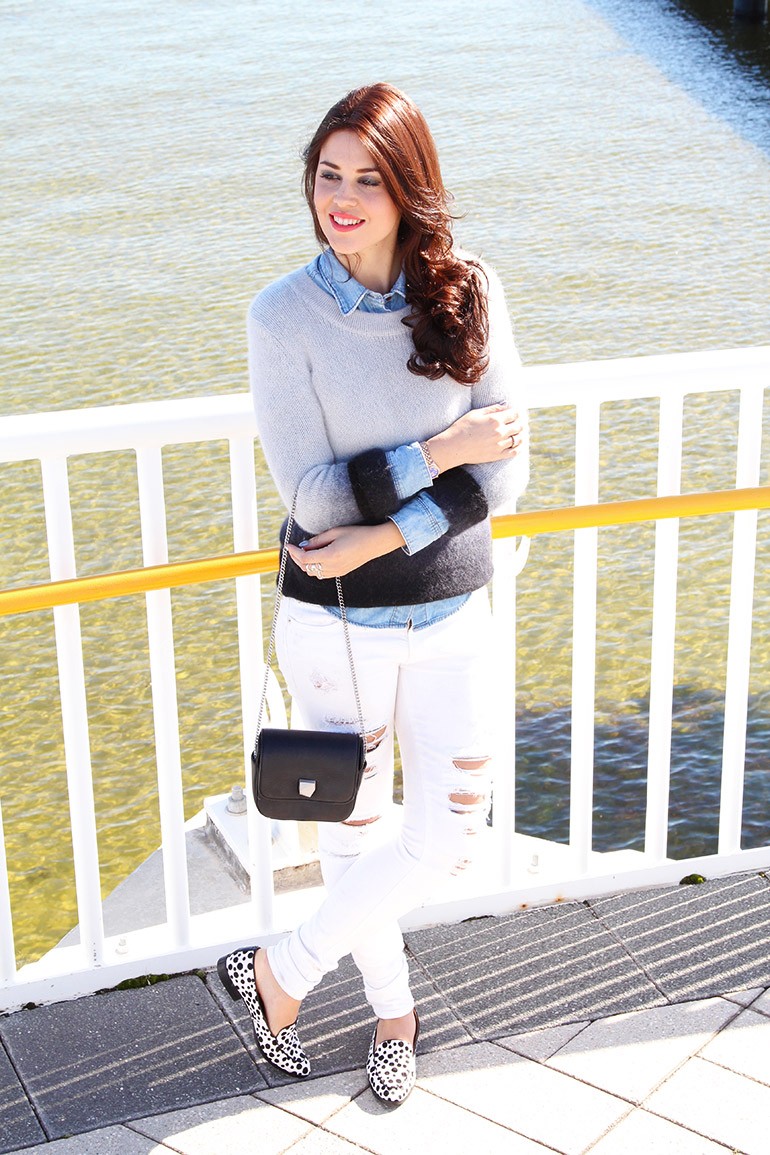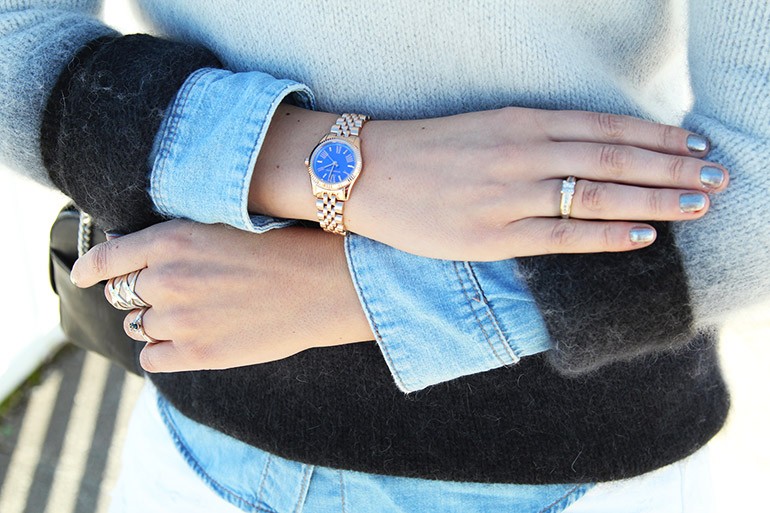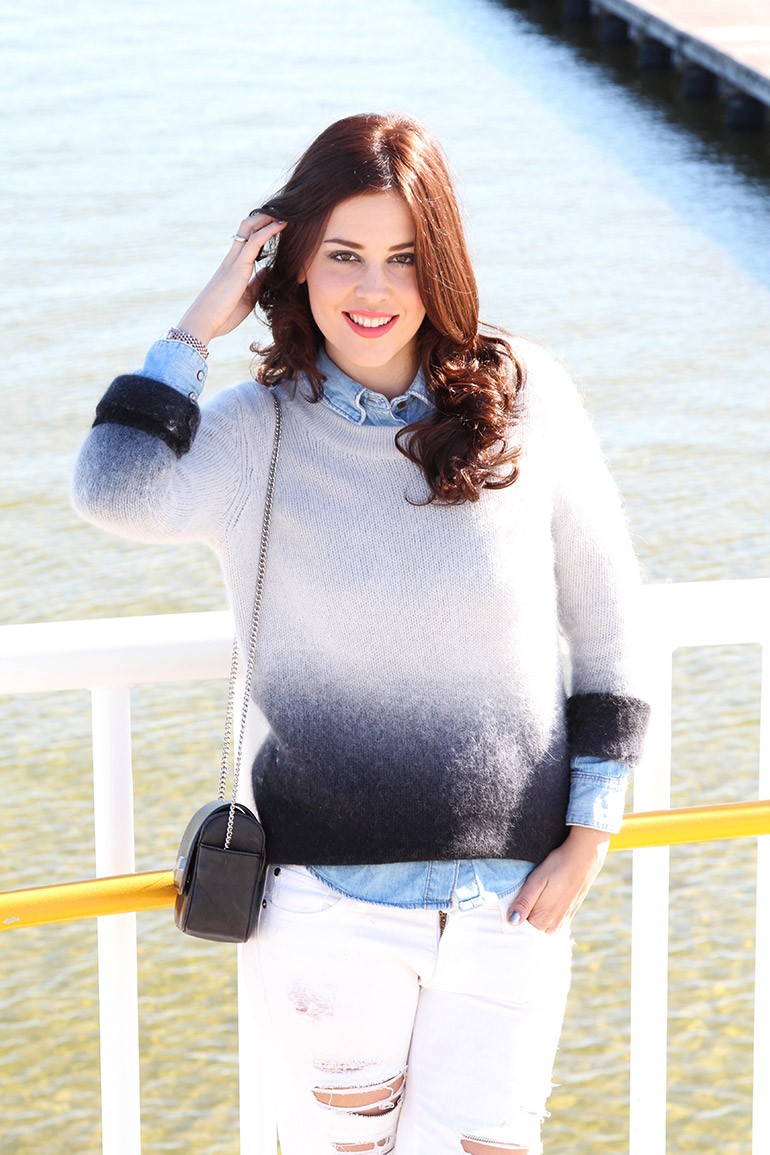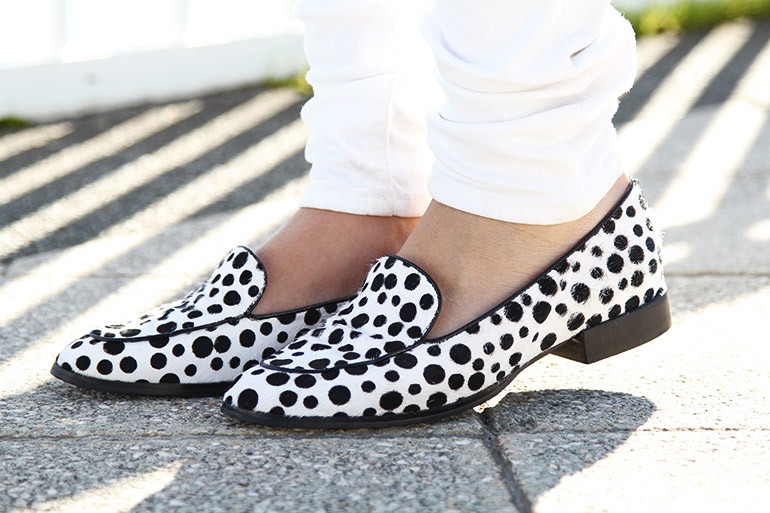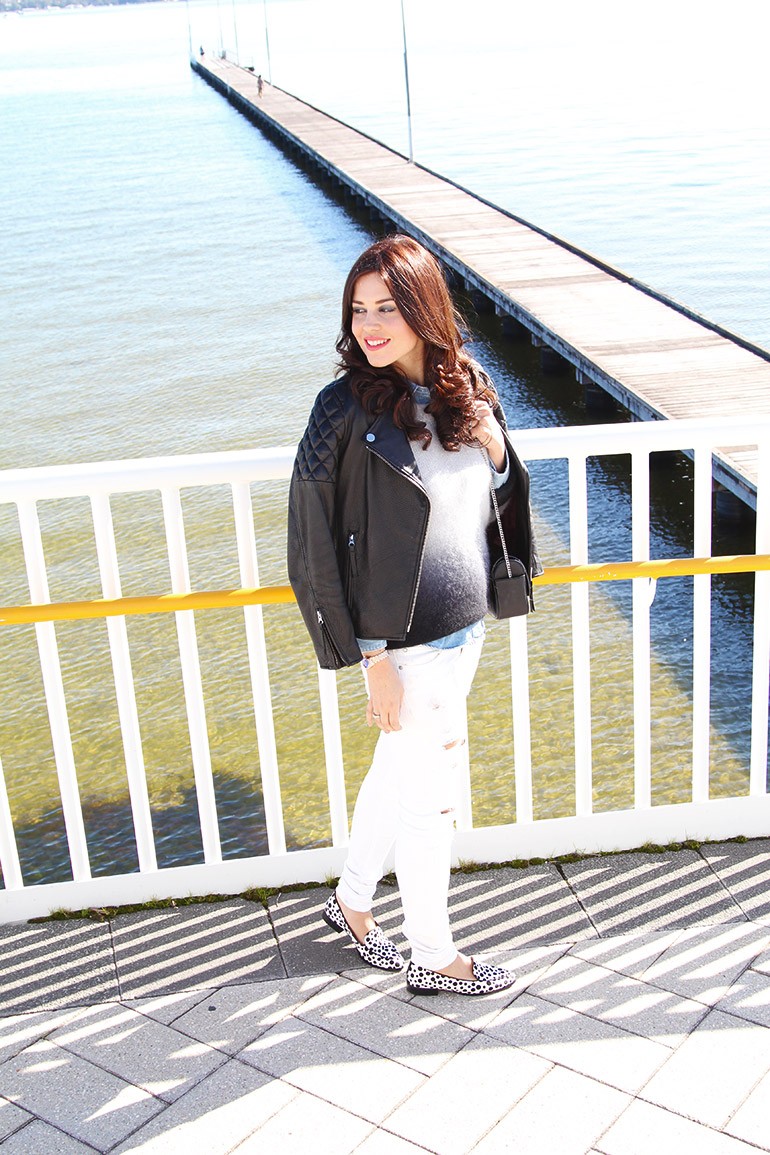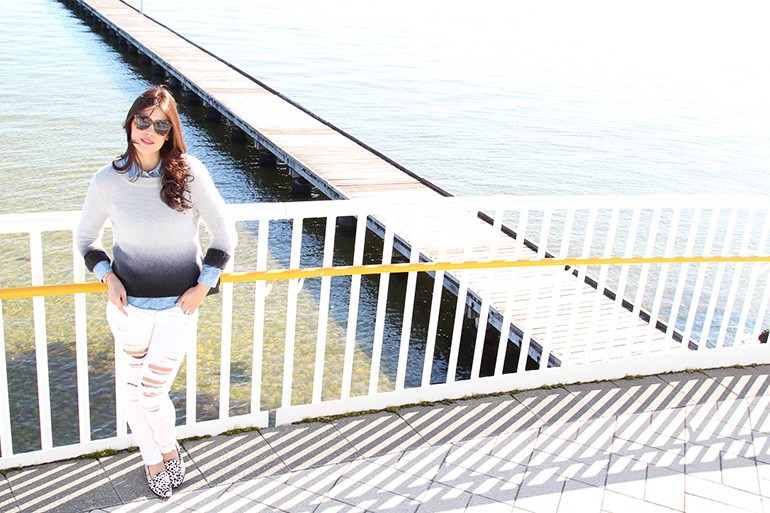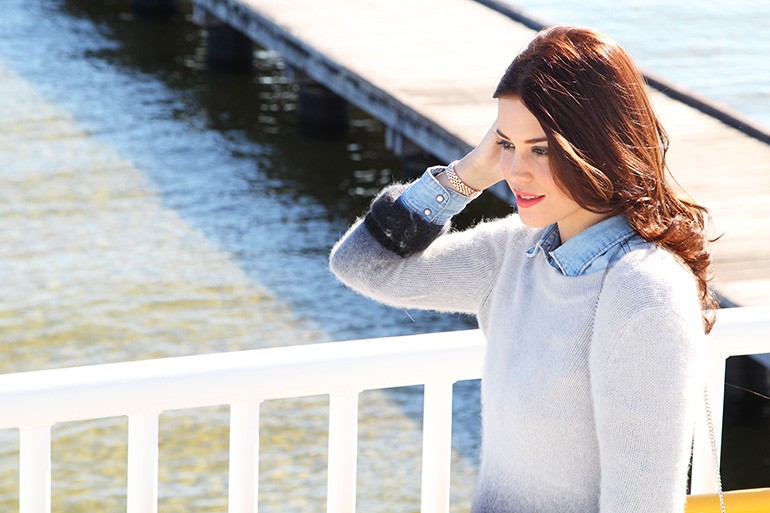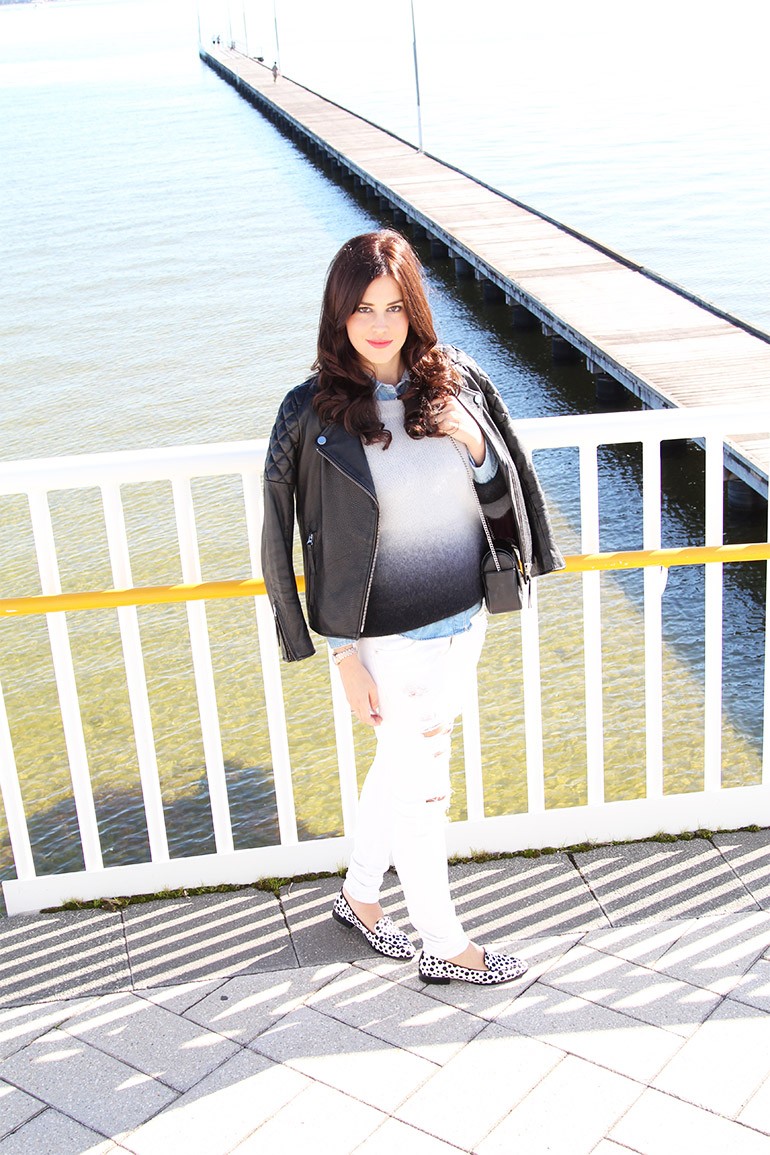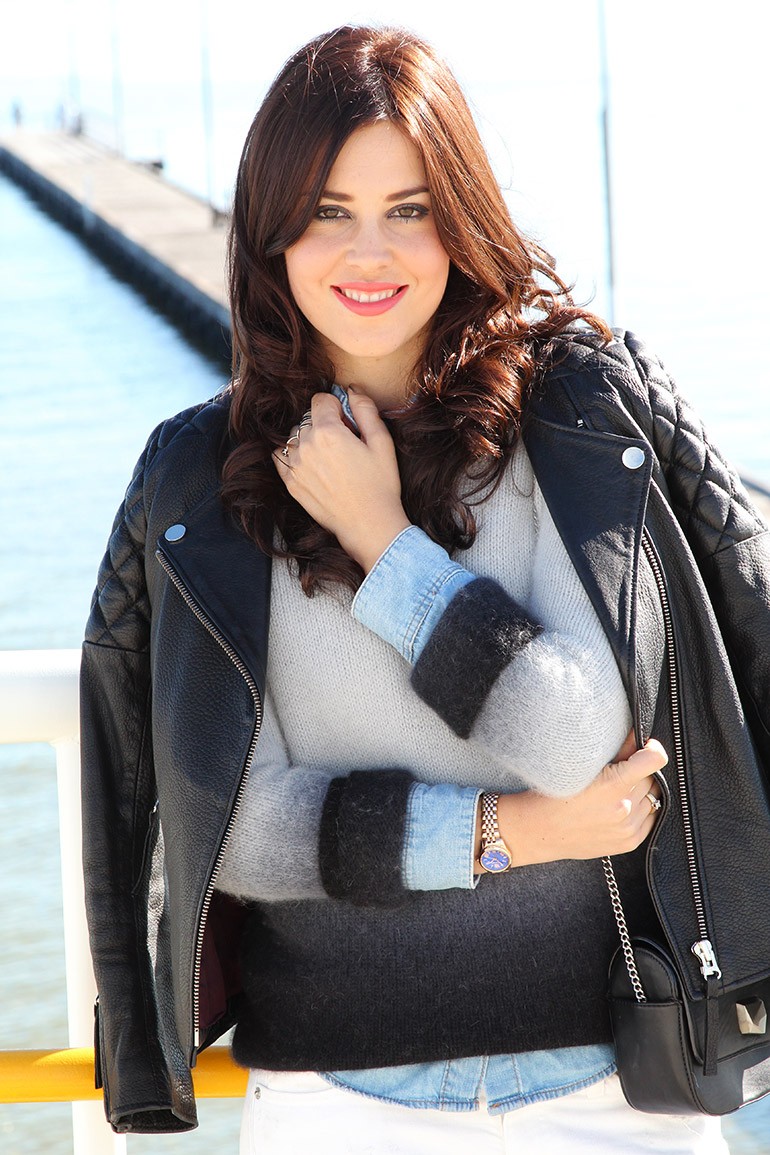 Wearing: H&M leather jacket (similar here), Elm knit (similar here), Denim and Supply by Ralph Lauren jeans, H&M Denim shirt (similar here), Sportscraft loafers (similar here), Zara bag (similar here), Michael Kors watch, Karen Walker sunglasses, MAC Vegas Volt lipstick
[show_shopthepost_widget id="108908″]