What to wear on a drizzly Sunday morning in town? I gladly rely on wardrobe basics such as these leopard print textured trousers, comfortable loafers and a twirly monochrome peplum top from Asos.
Wearing: Silver biker jacket (Zara), Asos top, Asos textured trousers, Layered statement necklace (New Look), Black and white loafers (Sportscraft), Black chain bag (Mango), Michael Kors lexington watch, Pearl drop earrings, MAC Morange lipstick
[show_shopthepost_widget id="184127″]

As a style lover, something I really enjoy is browsing the net for affordable garments that have a luxurious quality look. There's nothing more satisfying than finding items that could easily be confused for being designer, but for a fraction of the price! These trousers are spot on, a great fit and made from a beautiful thick fabric with leopard pattern. I'm pretty sure not everyone agrees that this is a casual outfit, but it is in my fashion vocabulary!
During the 30 minutes while we were shooting these photos in town, the weather changed from being warm and sunny to rain with heavy wind, to finally revert back to sunshine again. Speaking of unpredictable weather! Now I understand what it must feel like to live in Melbourne, which they say experience 4 seasons in one day.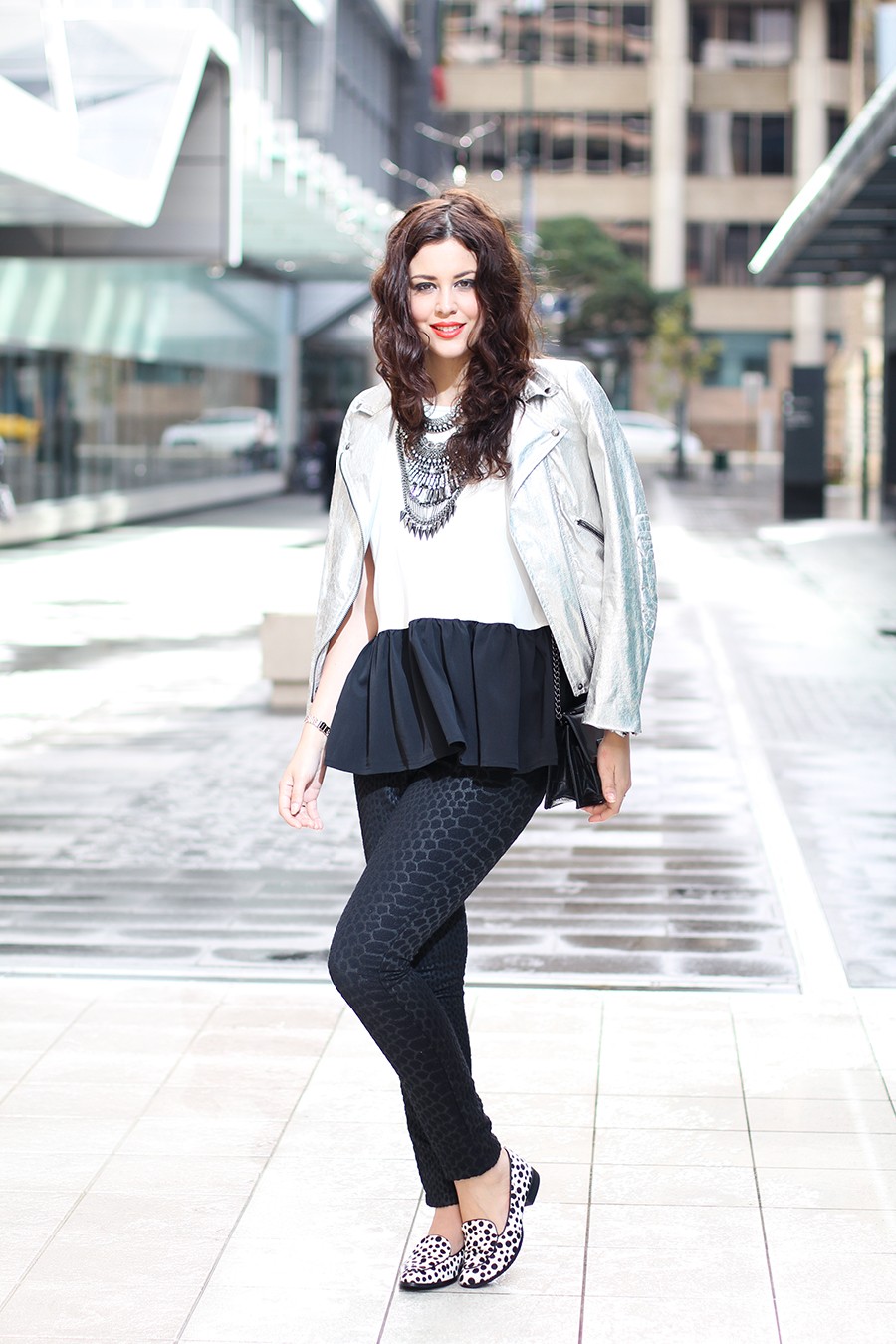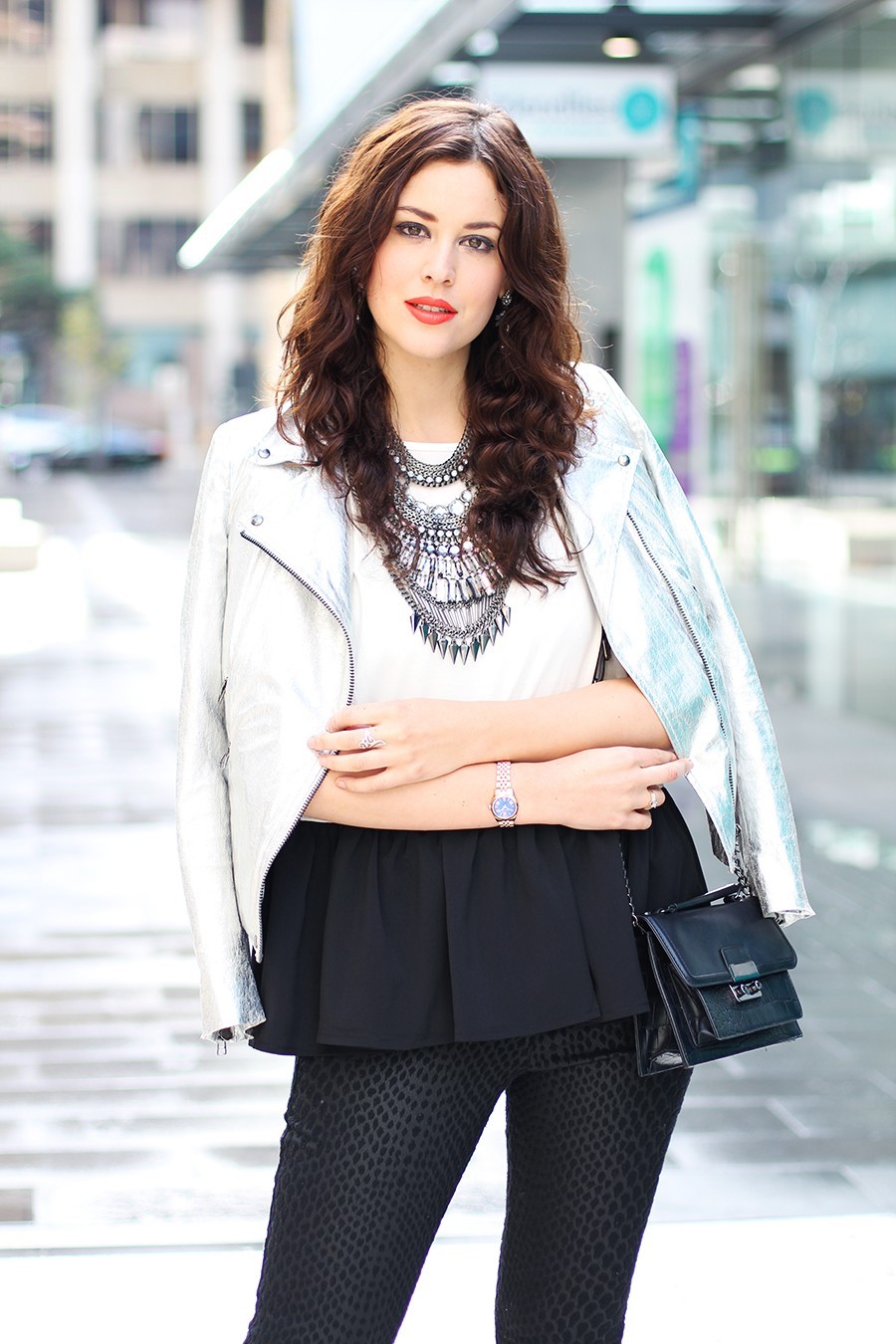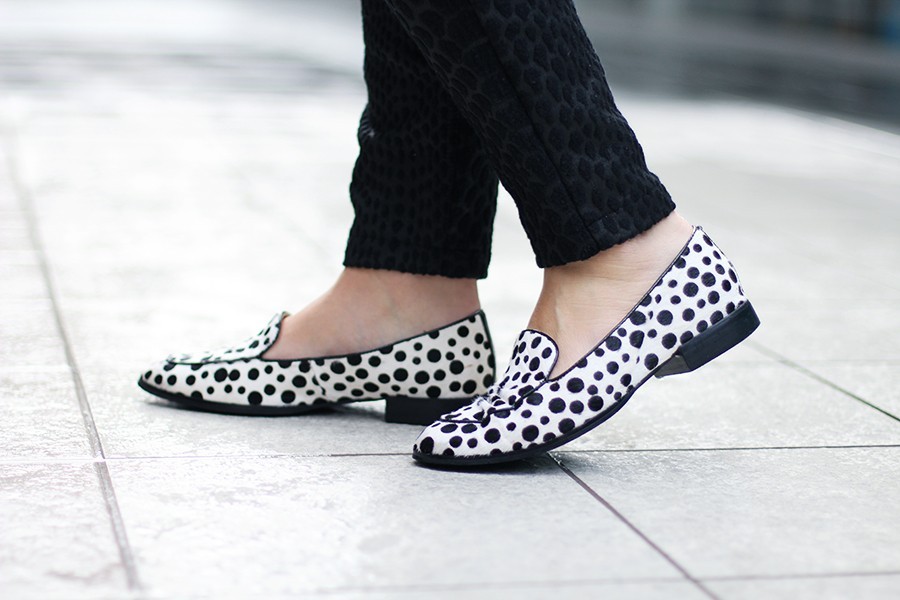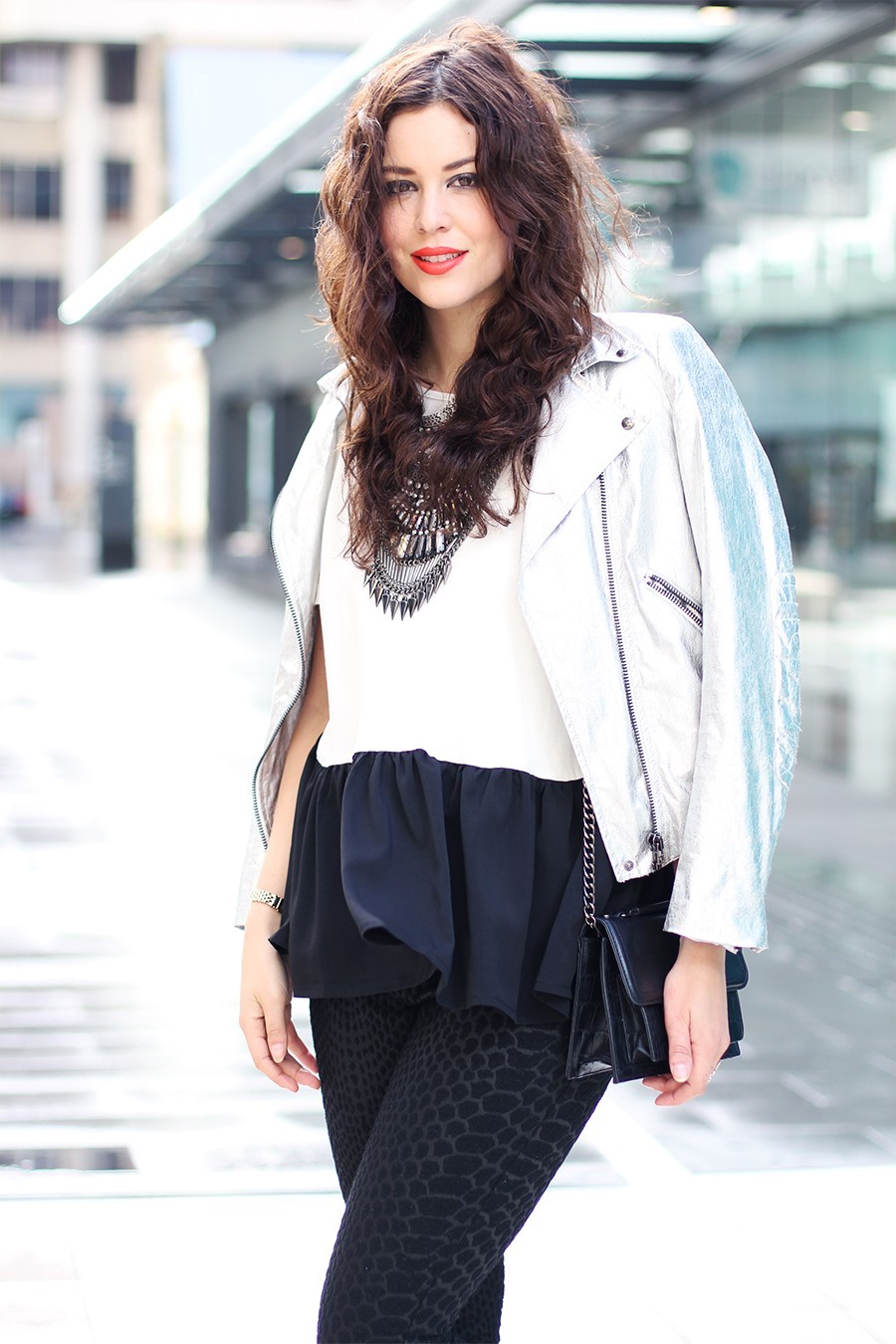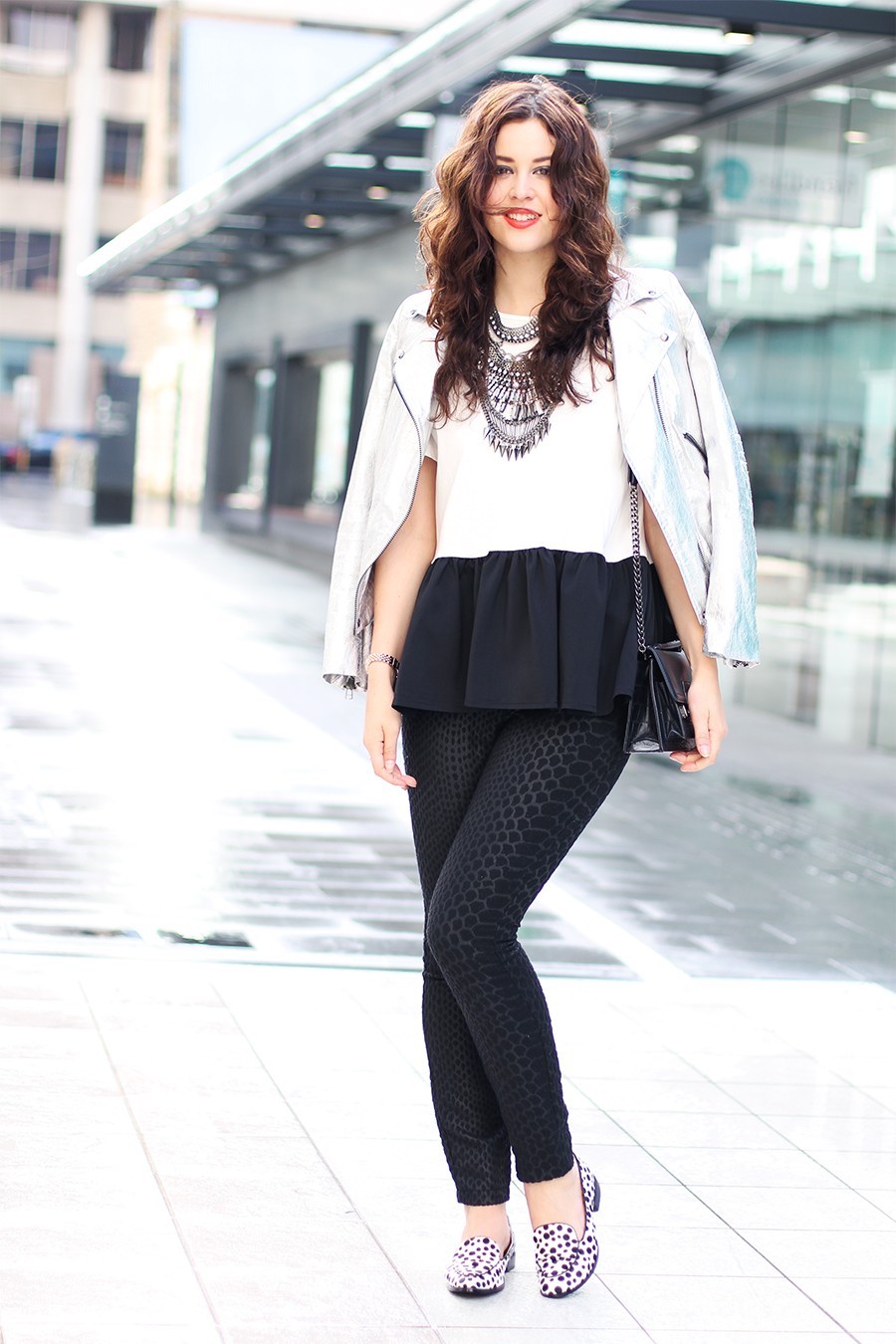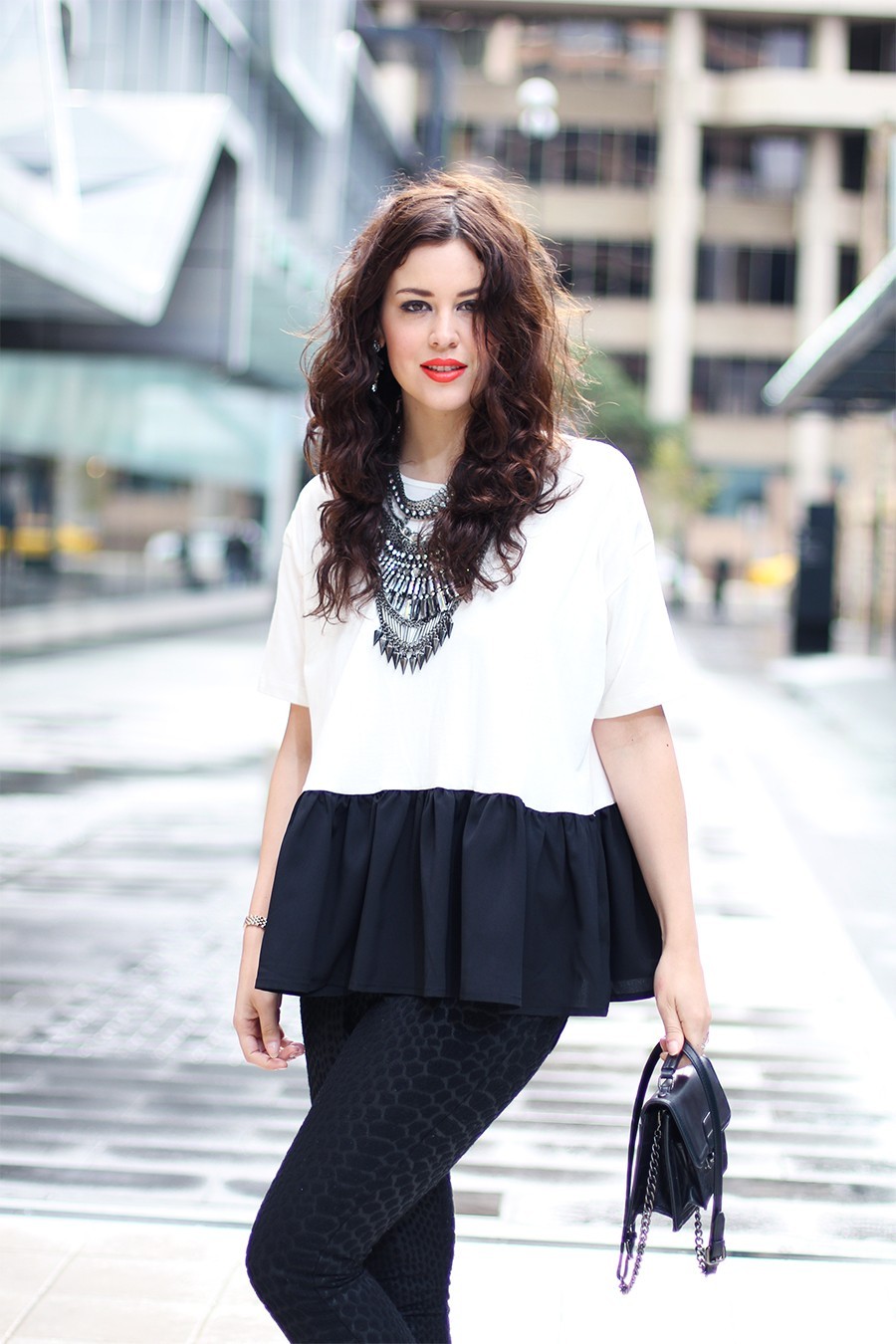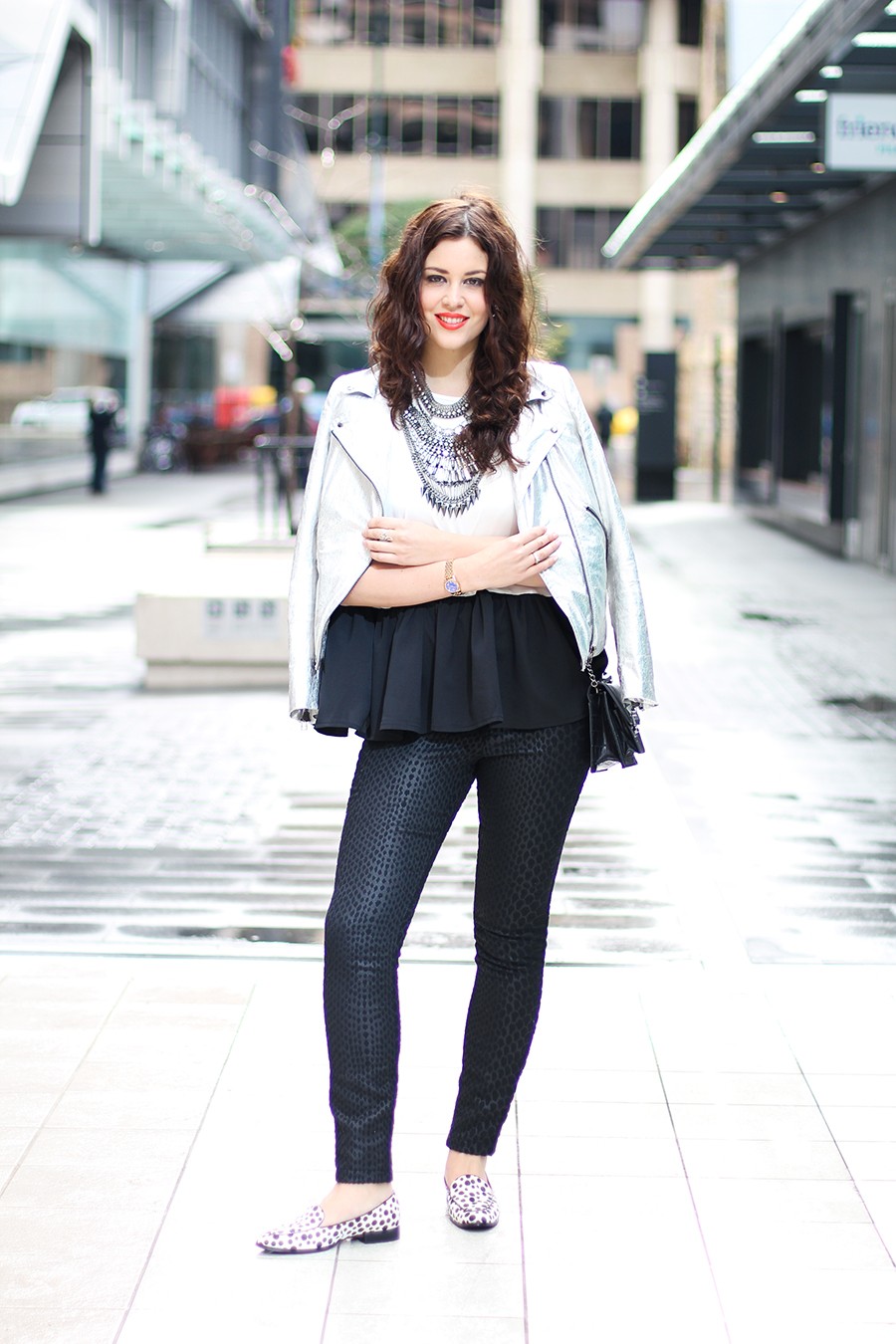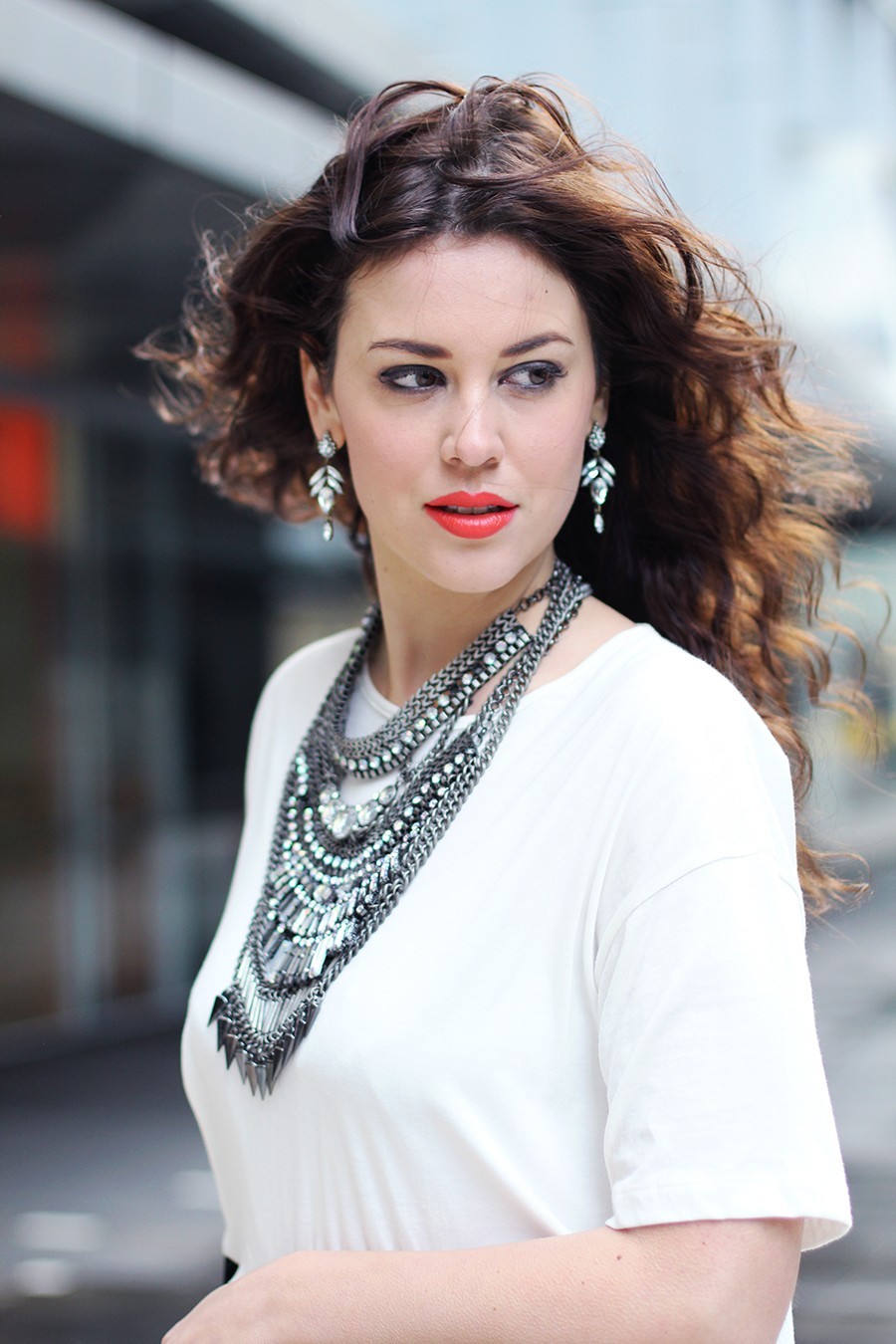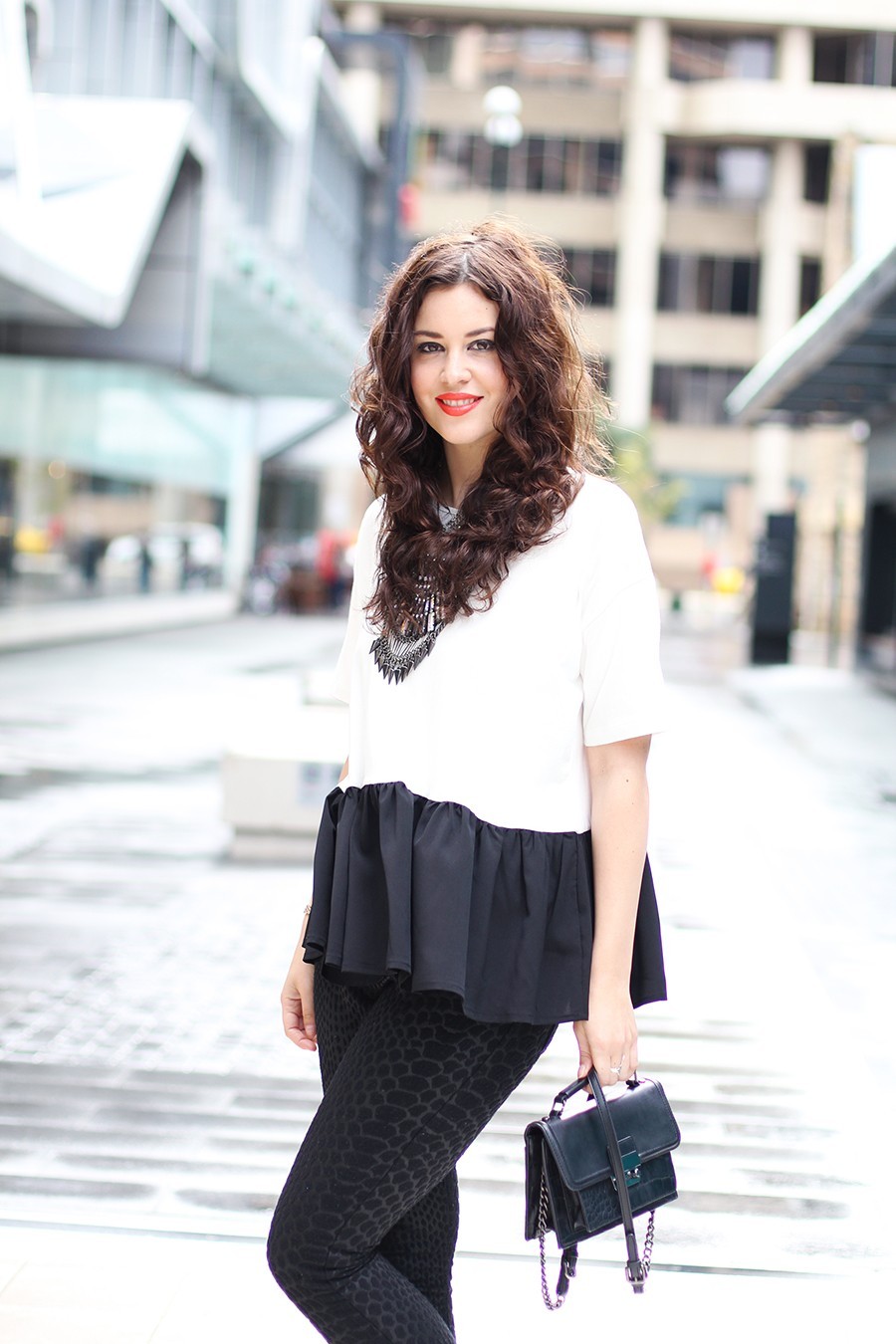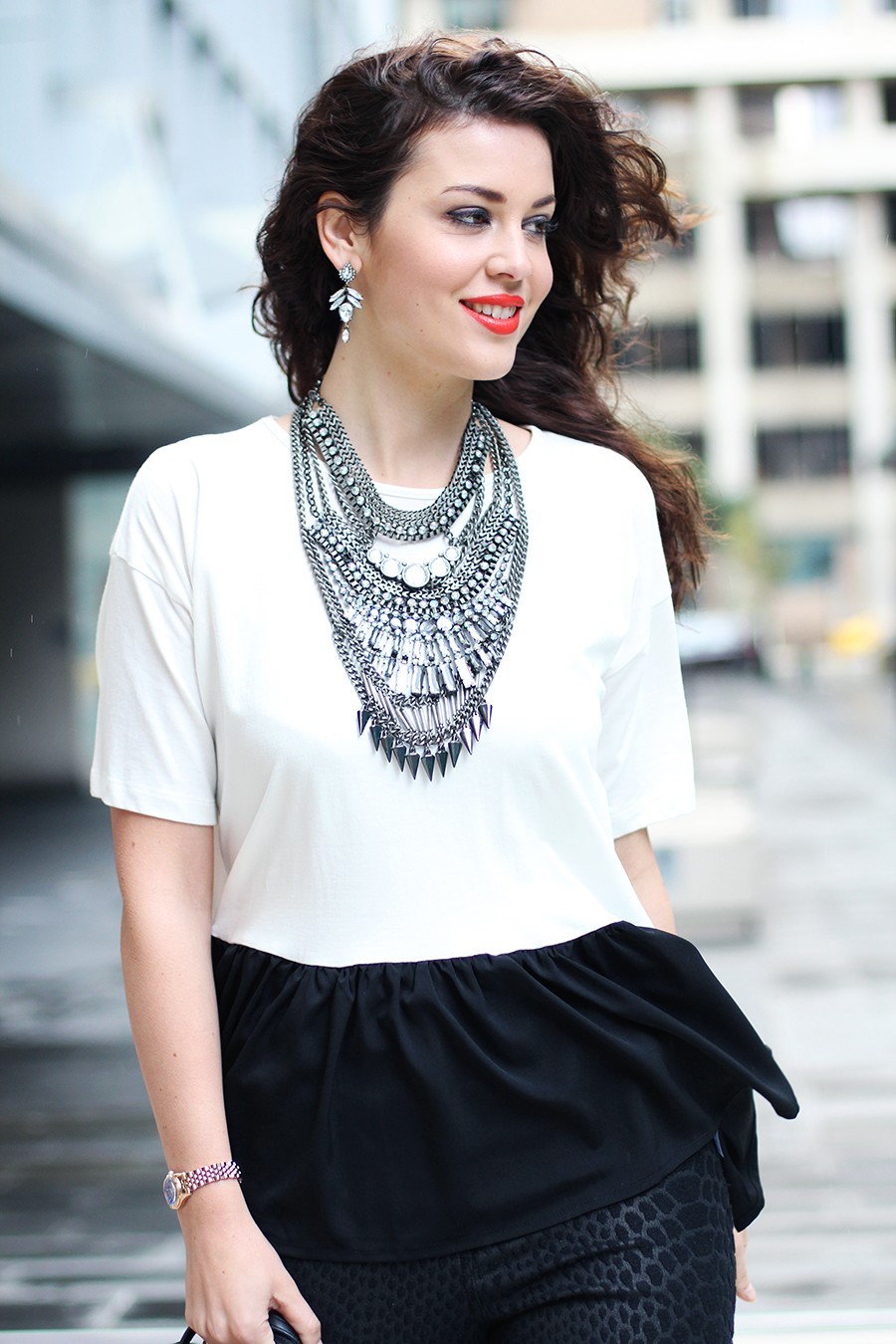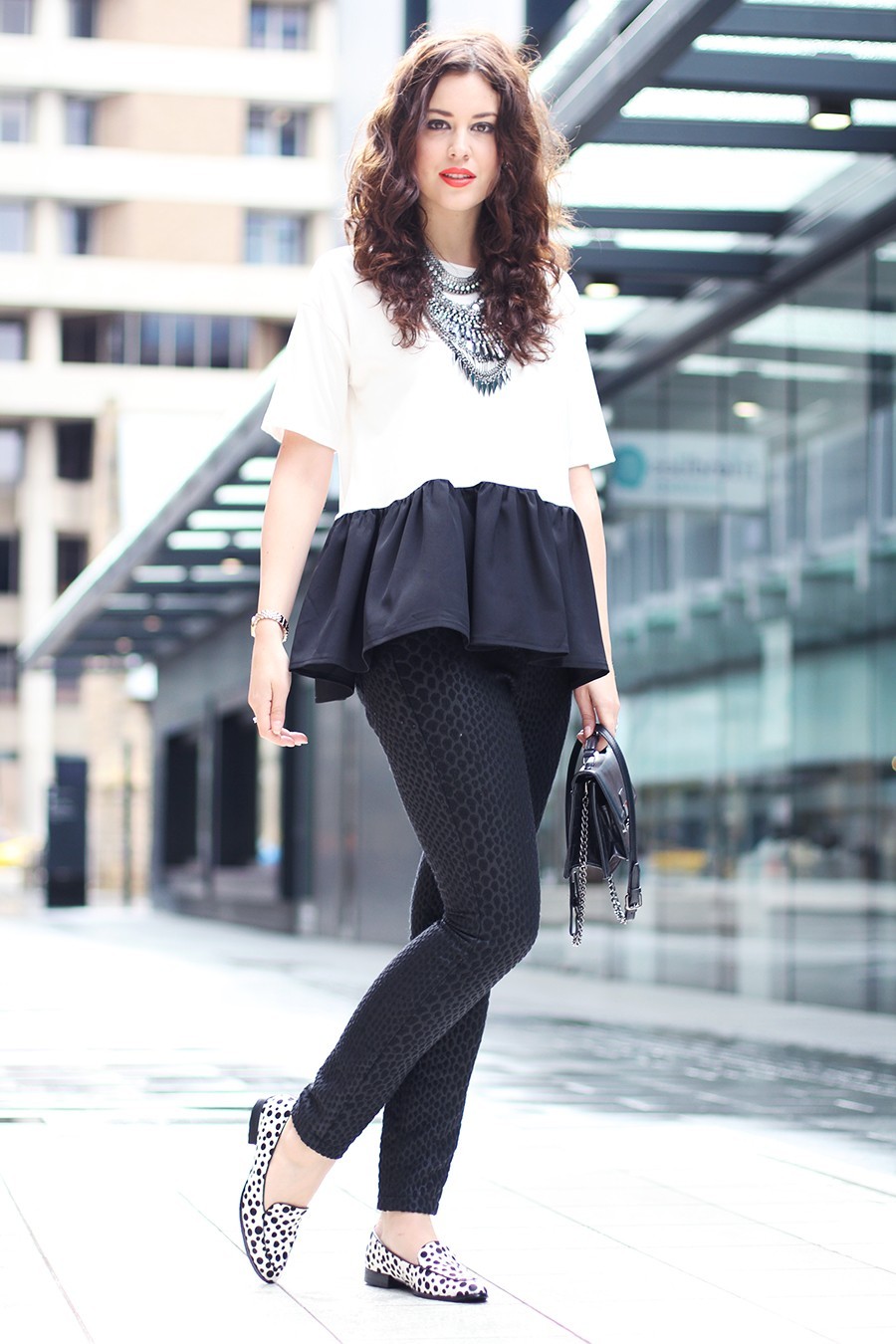 Wearing: Silver biker jacket (Zara), Asos top, Asos textured trousers, Layered statement necklace (New Look), Black and white loafers (Sportscraft), Black chain bag (Mango), Michael Kors lexington watch, Pearl drop earrings, MAC Morange lipstick
[show_shopthepost_widget id="184127″]
Photos by Hassan Mounzer