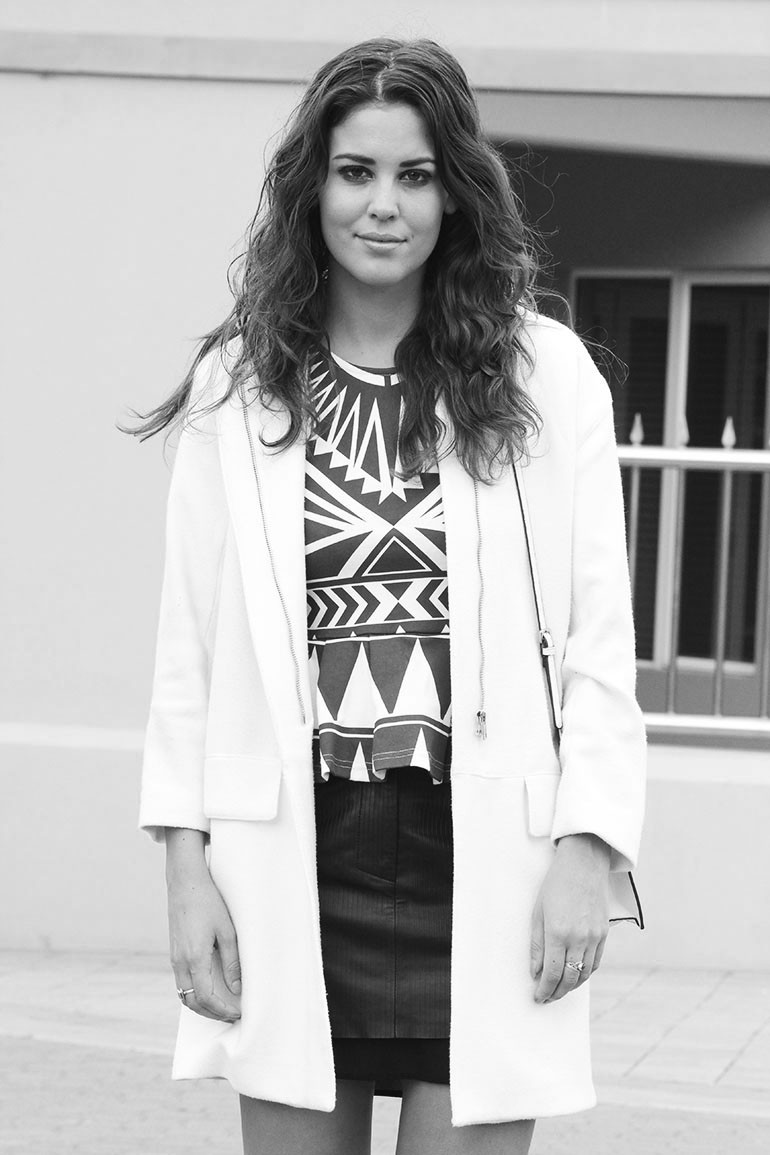 Sometimes all you need is the Photoshop option 'black and white' to transform average pictures in awesome pictures. Sunday was one of those days I wasn't in my best shape (note: a bit hangover and a bad hairday) and the light that day wasn't in our advantage as well.
This outfit represents two of the most timeless pieces in my closet, the white coat and leather skirt are both items which I can imagine myself wearing for years (or for as long as they last), haha. I have a lot of stuff in my closet which I consider as 'come and go' items. I wear them a few months and then I'm kinda over them. I guess we all have that problem sometimes, but my aim right now is to buy only very few of those 'temporary' items and instead invest in some more quality/timeless pieces. The last few months my closet has been growing significantly thanks to many goodies that have been send over to me from different brands and web stores and ofcourse also due to my own shopping. To keep things organized I really need to have a good look in my closet and ask myself before buying something if it will be a good addition or not.
To get back to where I started: Sunday I wasn't feeling very well. I went out the night before and half an hour before closing time, my friend and I decided to order a big can of sangria which we ofcourse had to entirely finish before we left the place. It was a really fun evening, but as always you are paying for it the next day. Anyway, Sunday we took these pictures and after that my boyfriend and I decided to drive to Fremantle (a cute town half an hour from where I live), where we had lunch and a little walk in the city centre. Did you have a good weekend?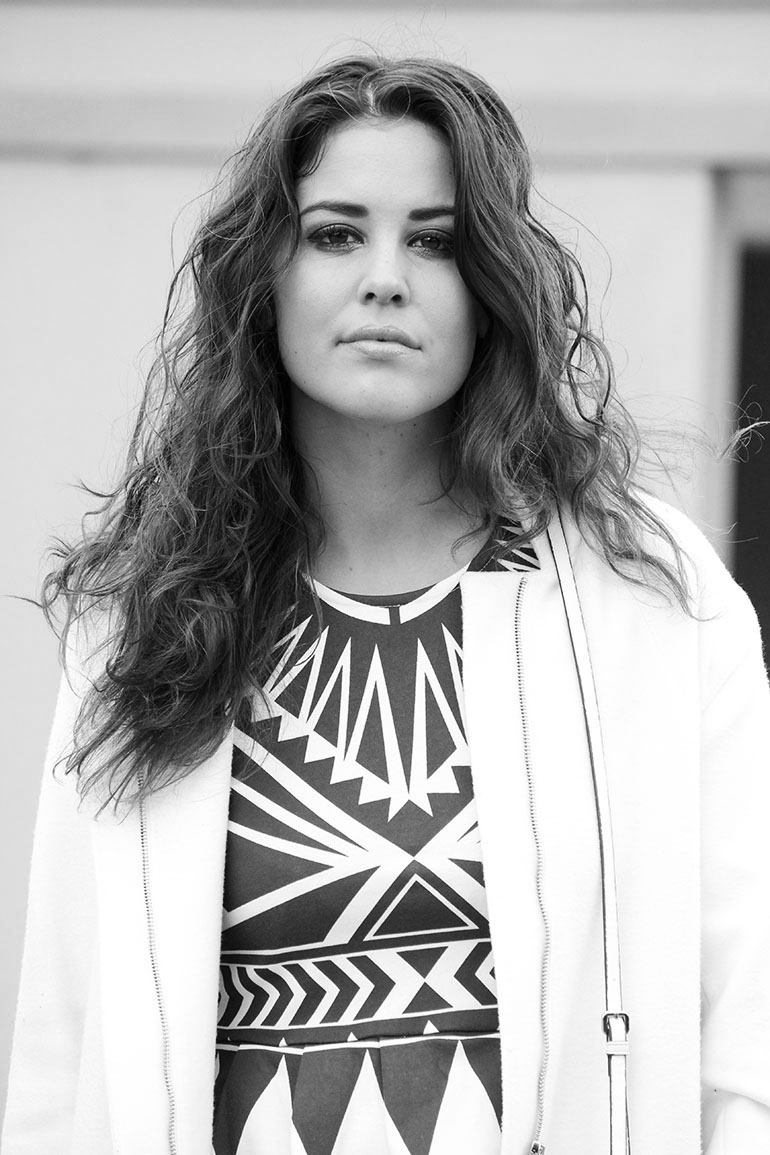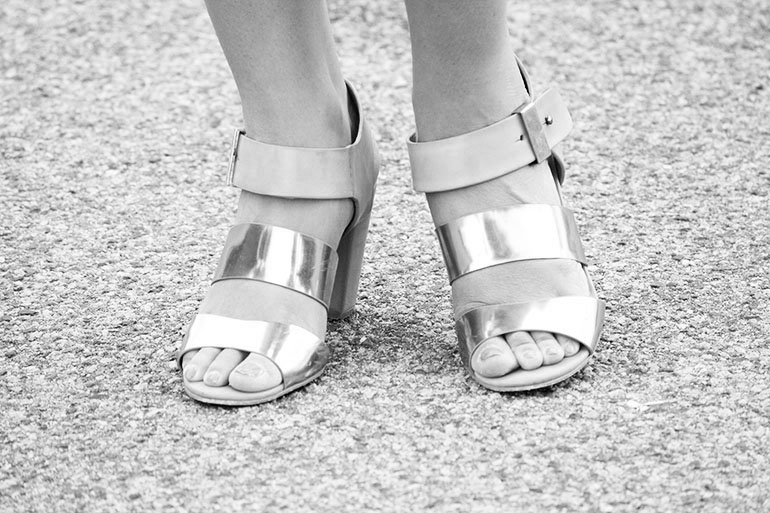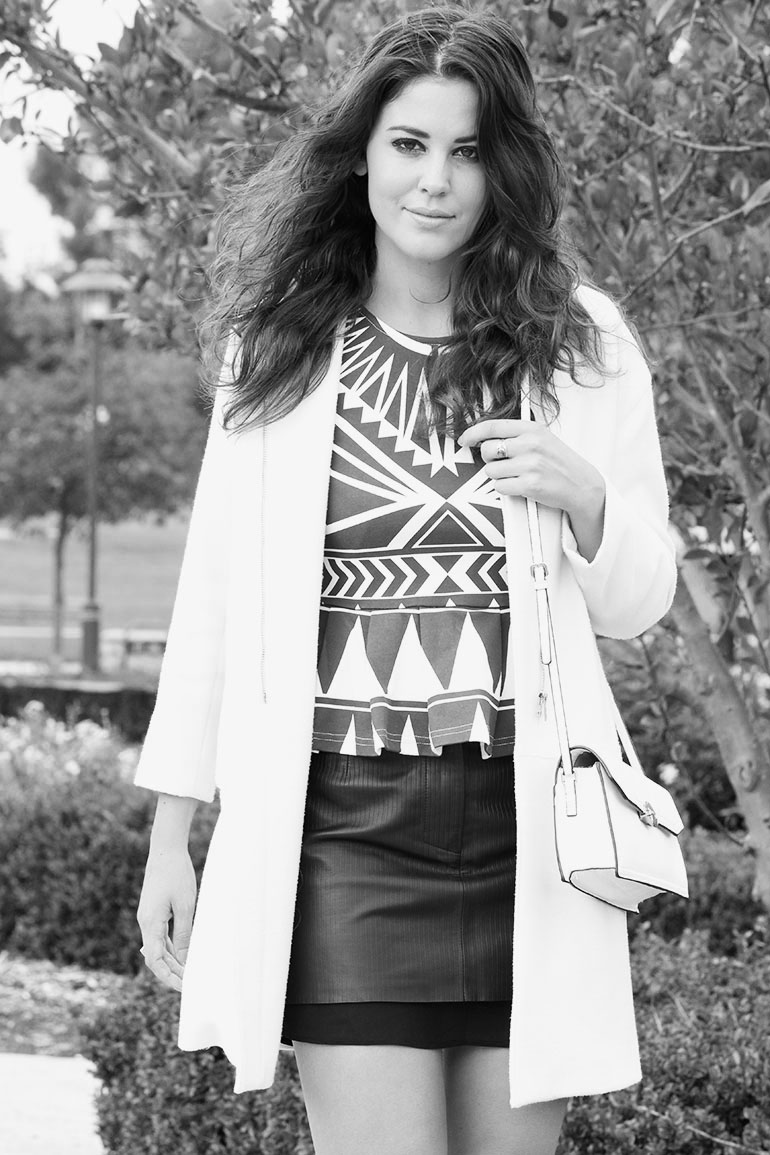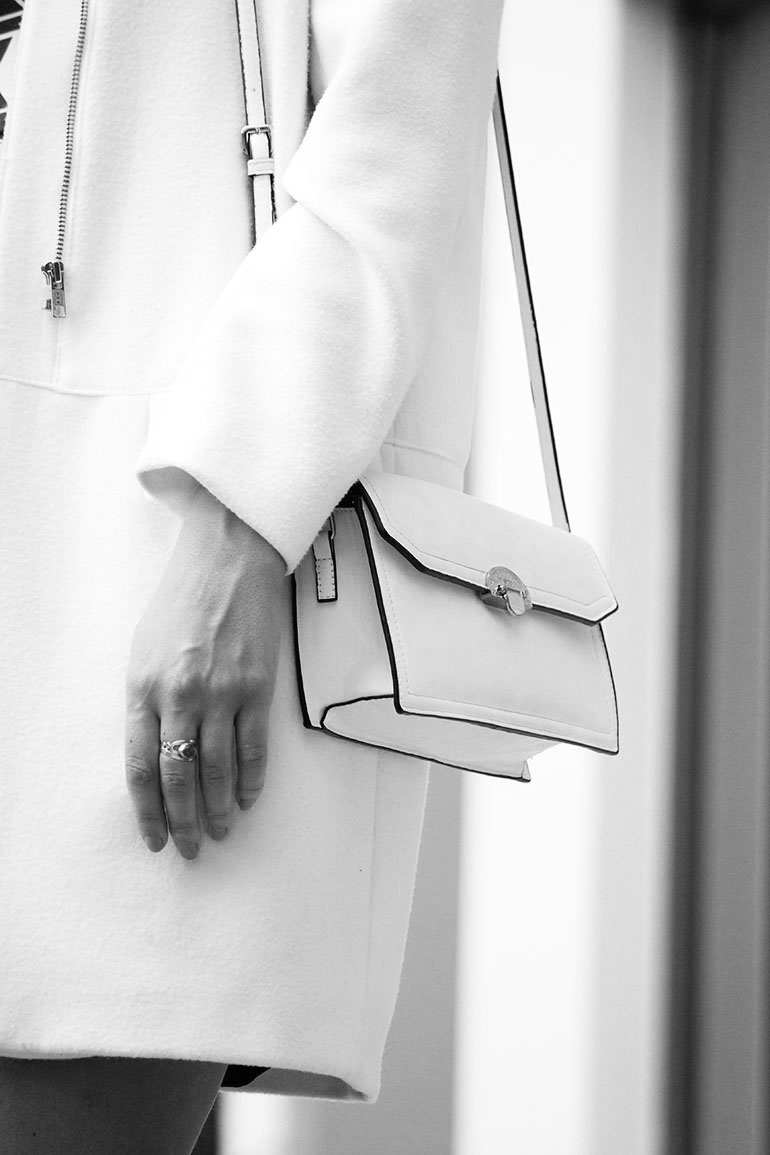 Pictures by H. Mounzer
Zara coat, Sesfashions top, H&M skirt, Sportsgirl heels
Fashioncontainer is on: