It seems like time is passing quicker each week. I'm not sure if that's because I'm busy or because I'm having fun. Well, let's say it's both. Let's start this photo diary with my visit to the Subi market, where I snapped the above photo with the perfectly assorted pineapples and papayas. Besides the fact that I love doing my shopping here, all those fruits are the perfect playground for my snap happy self.
My weekend was busy but fun, starting on Friday night with a cocktail party of Hassan's work. A great opportunity for me to dress up a little! I wore this black lace dress from Asos (seen in the photo below), with a classic pair of black heels. The whole look will be up on FashionContainer this week. It was a really fun evening, especially because a few good friends of mine were at the party too, so it was nice to catch up and chat a little. I slept in until late on Saturday (which is very unlike me) and since it was raining the entire day, I didn't do much except fruit & vegetable shopping at the Subi market. It's a 20 minute drive from where I live, but so worth it since the same quantity of groceries is double the price in the supermarket. On Saturday night we were invited at a friends place for dinner and the next day I played soccer in the morning. Later that day Hassan prepared a traditional Lebanese dinner for friends. I was in charge of dessert and made the most delicious apple crumble!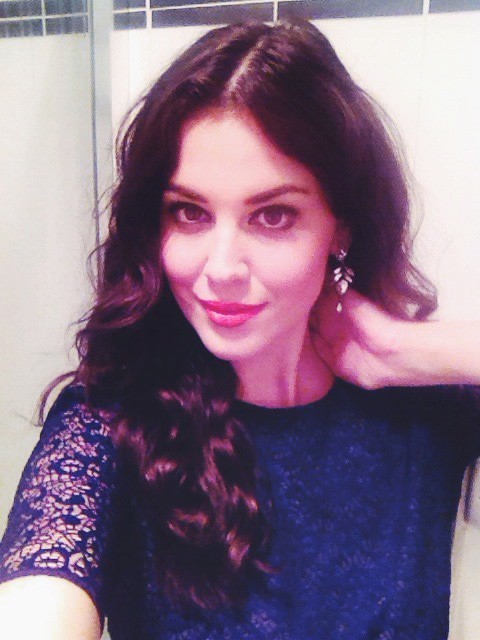 Dressing up for the Cocktail party, which finally gave me the opportunity to wear this black lace dress from Asos that I bought on Sale. Can you believe it was only $40?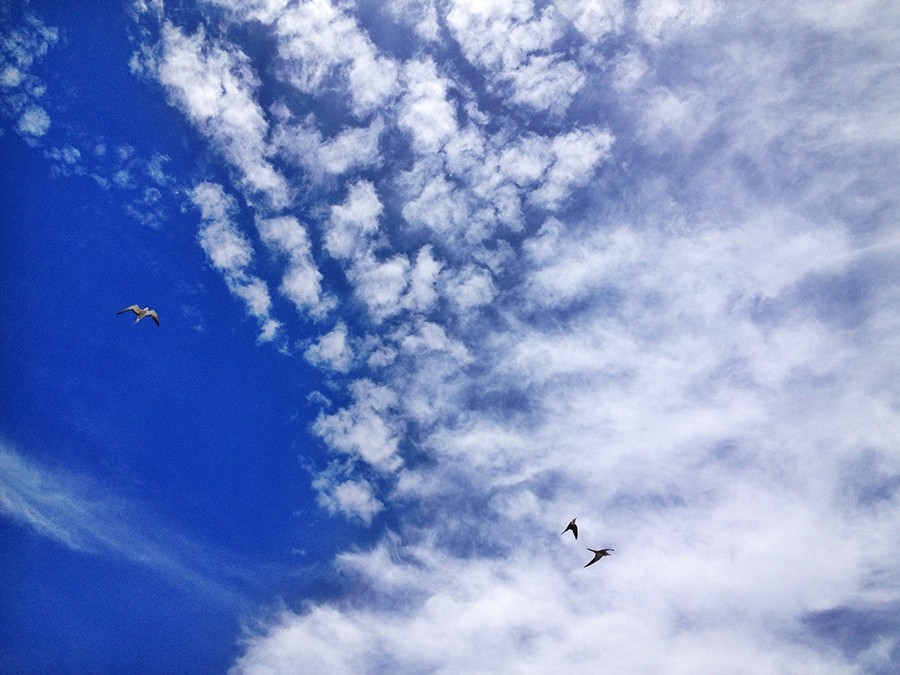 Fluffy clouds and seagulls when I visited Penguin island with my mum and Hassan several months ago. Pretty, no?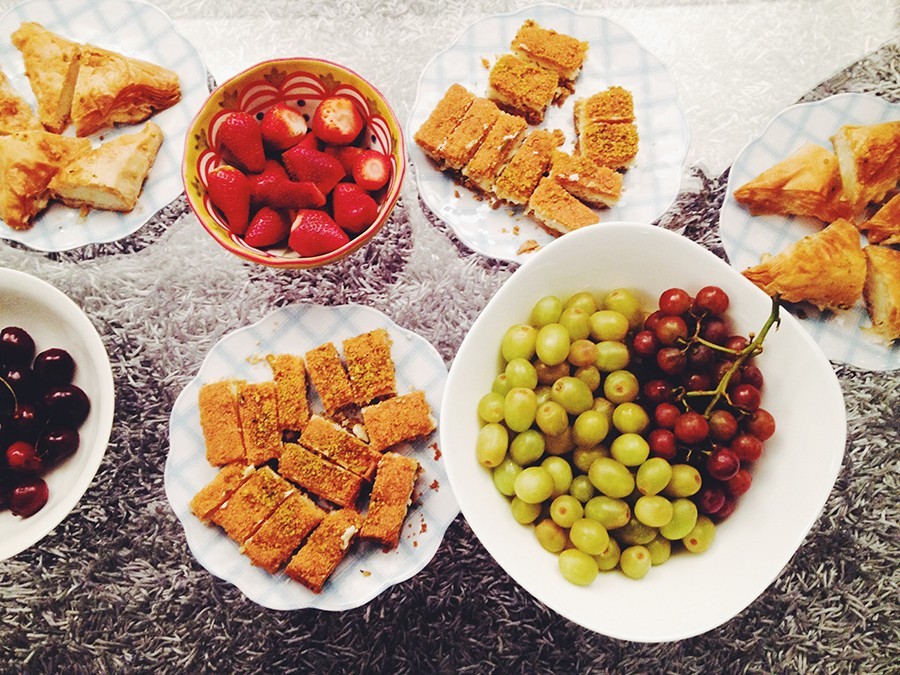 Pre Eid sweets at a friends place where we were invited on Saturday night. For who doesn't know, Eid is a religious holiday celebrated by Muslims that marks the end of Ramadan, the holy month of fasting. Eid Mubarak for my Muslim readers!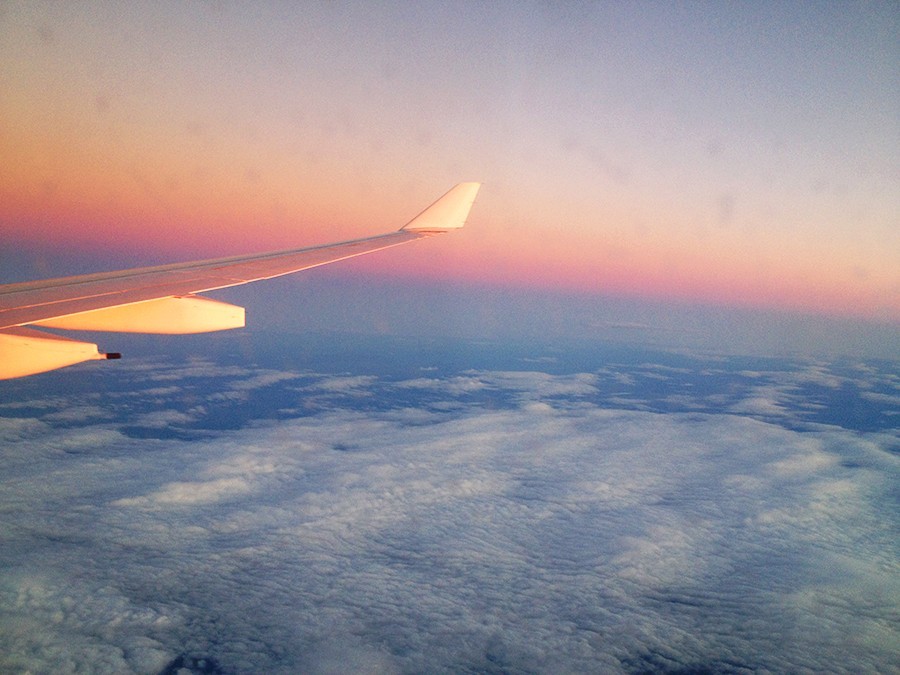 Beautiful sky during my flight from Perth to Sydney in June. I know, I know. This is the second photo that's more of a throwback rather than what I've done this week, but consider my photo diaries also as a reflection what has been on my mind lately, which is flying amongst other things! Can't wait to be up in the air again.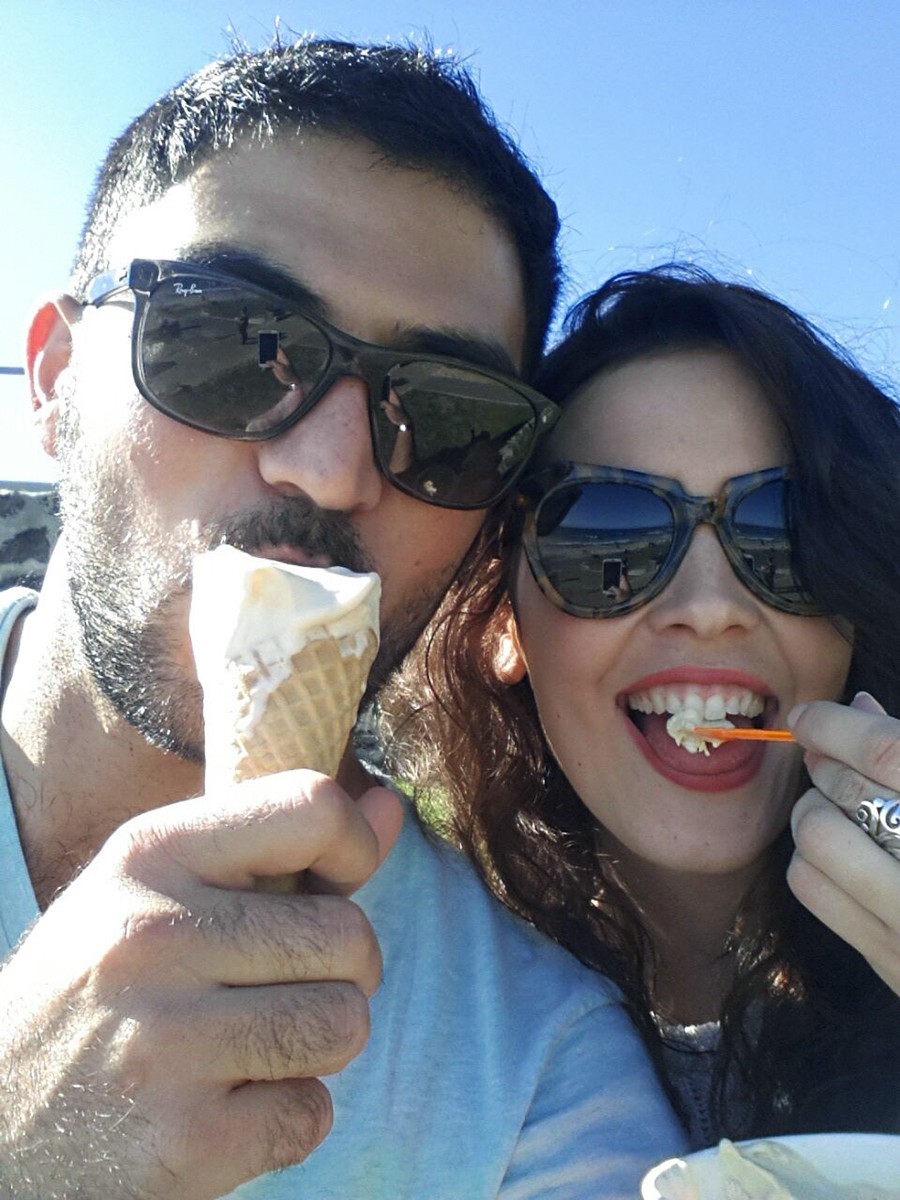 Always ice cream weather in Perth. I can't complain! This is at Cottlesloe, which is probably one of the most iconic beaches in Perth.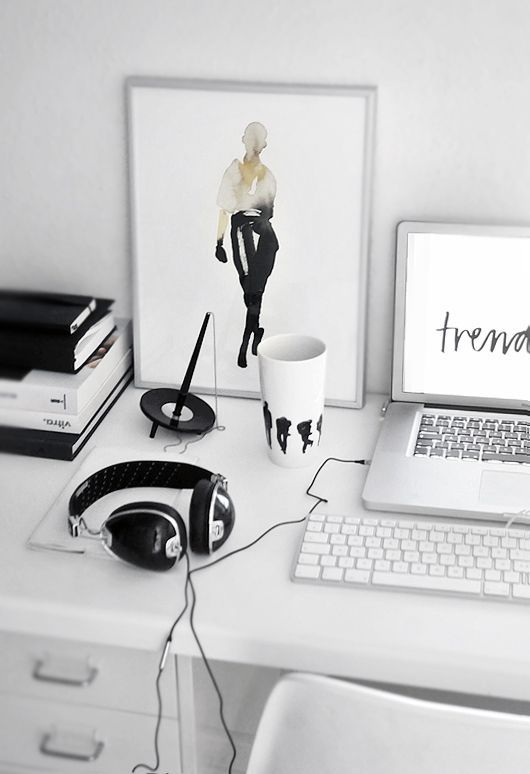 This snapshot isn't mine (via Pinterest/Trendenser), but I thought it represented the topic of my Online shopping guide that I recently posted quite nicely. You can read the post here.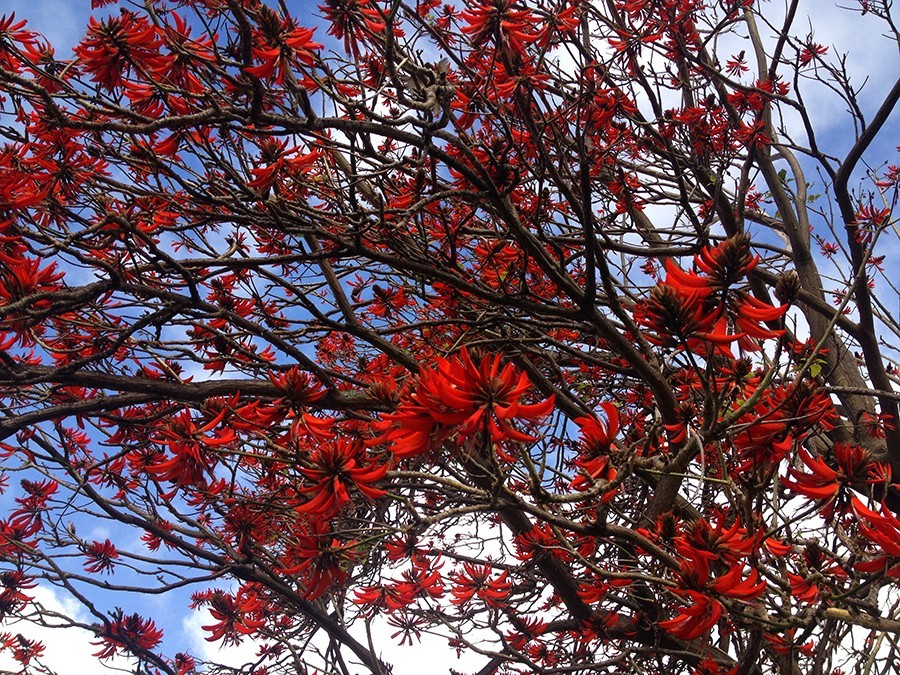 Iconic July scene in Perth. These flowers always remind me of my very first weeks in Perth two years ago, when these red flowers were in full blossom everywhere. The riverside close to my home is full of these trees, the parrots are crazy about them. There must be something tasty in the flowers.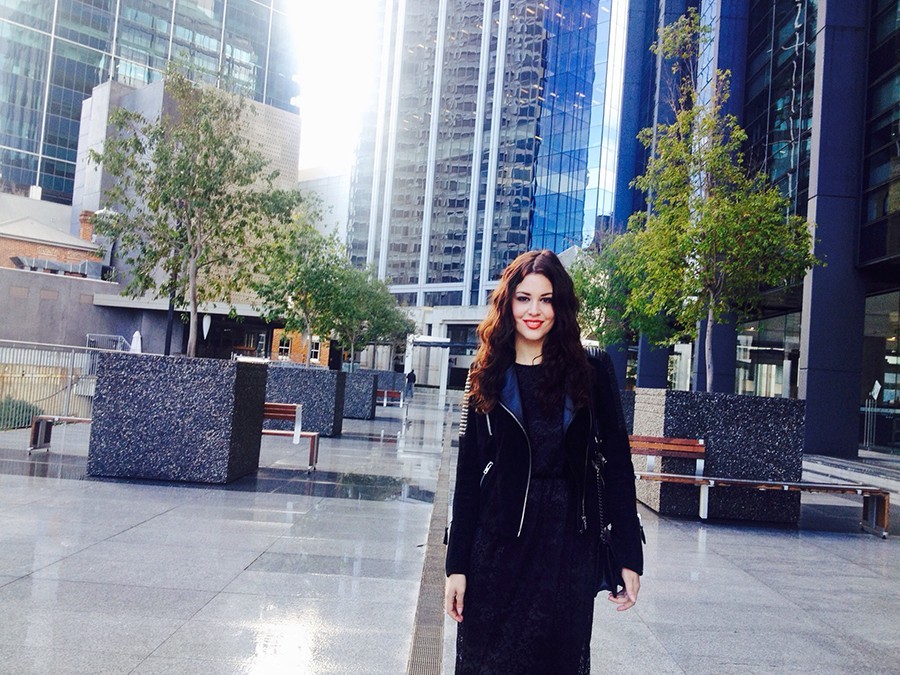 A little sneak peak of this dress, an outfit Hassan and I shot in Perth CBD early Sunday morning. It was raining on and off, but we still managed to capture some pretty cool images, thanks to the ever cool blue reflection of the skyscrapers.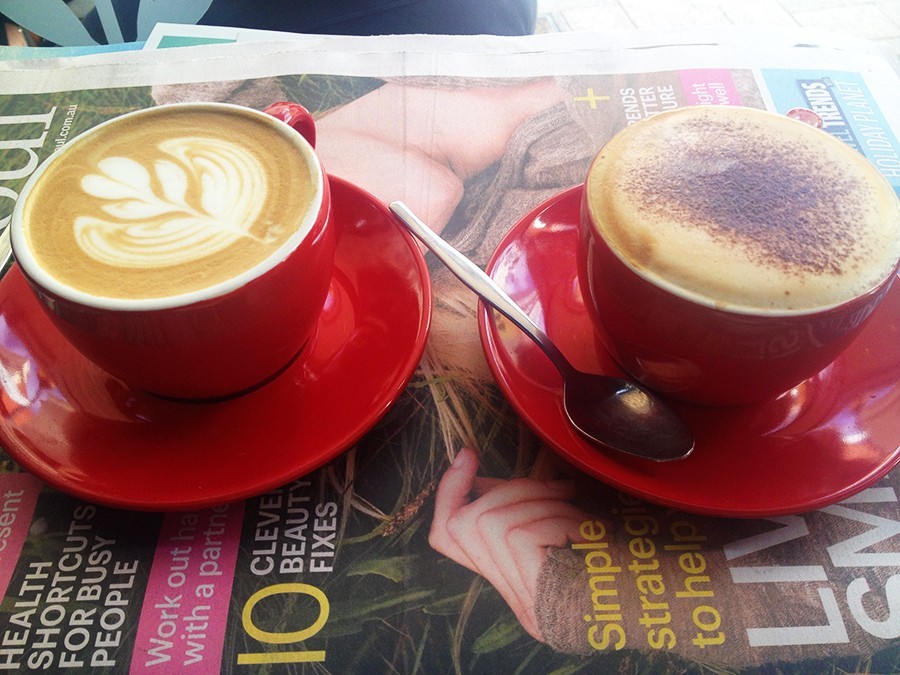 It has become a tradition, always coffee after or in between outfit shootings! I had a big breakfast with poached eggs, avocado and salmon as well.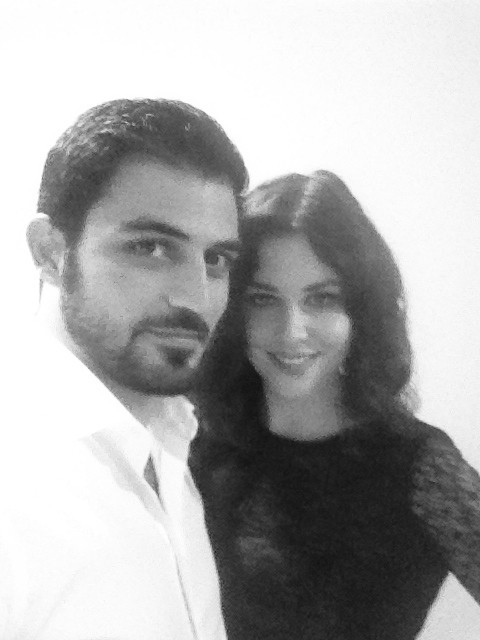 Hassan and I on Friday night before heading to the cocktail party. I actually planned on taking a picture while I was there, but I totally forgot!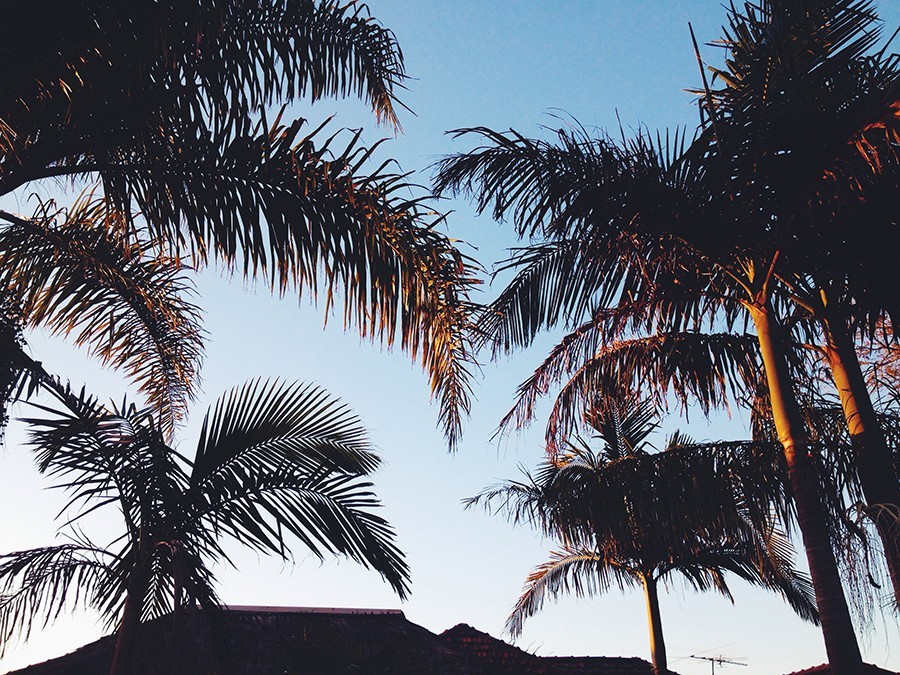 This is becoming a bit cheesy, no? In case you didn't figure it out yet, you can indeed expect at least one palmtree photo in my weekly diary. Sorry, but what else did I move to Perth for if not for this! I went for a walk after work when the sun was going down and I loved the sunlight on the palmtrees.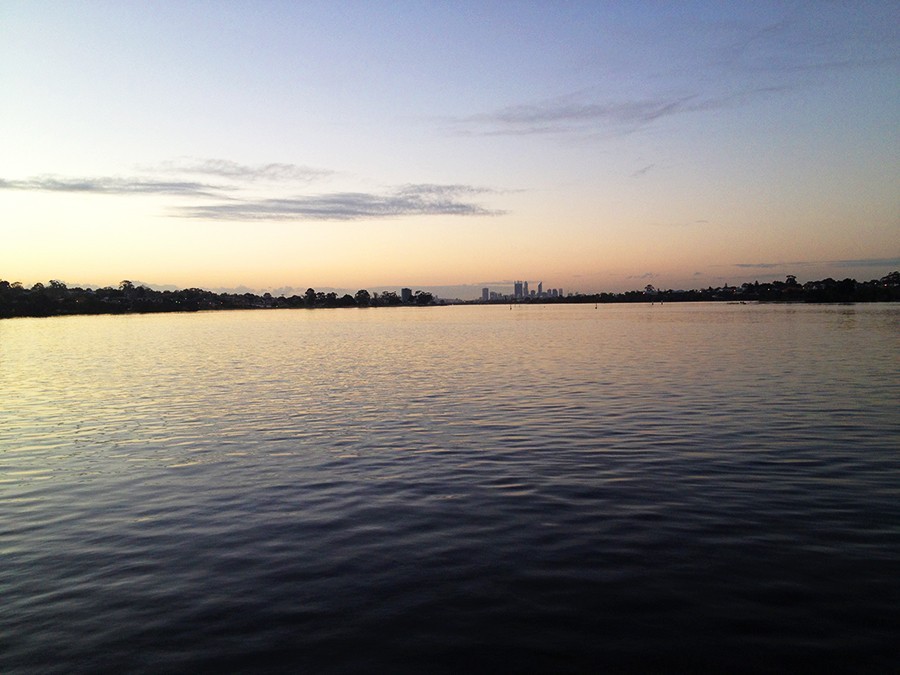 This is the riverside you hear me talking about all the time. Only a few minutes from home and it makes a great spot to go for a walk or a bike ride. Can you spot the city?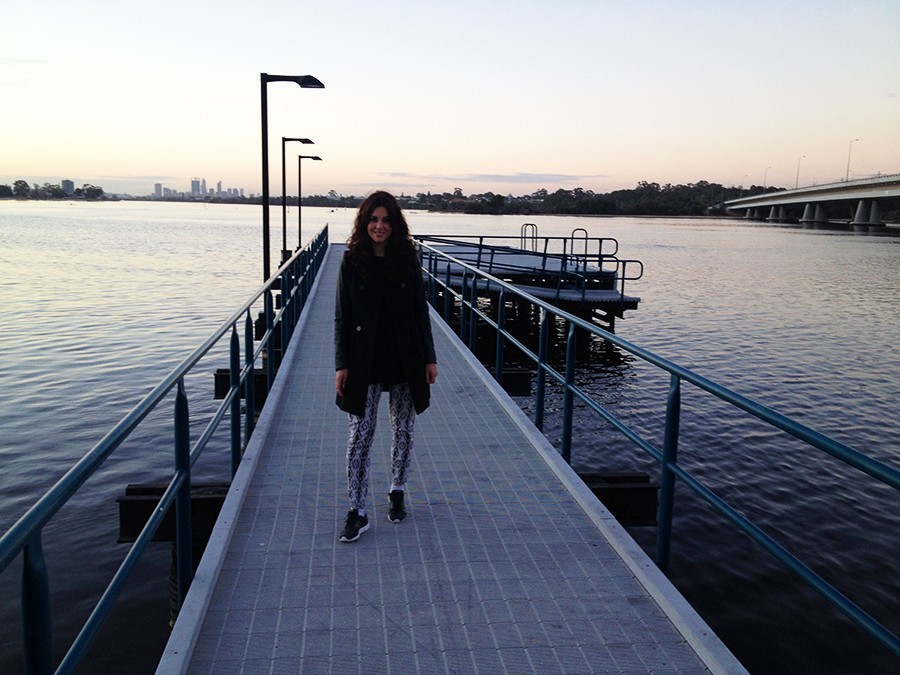 On my beloved Jetty. I sometimes pause here during my walk and sit down at the far end while listening to music. There's nothing more relaxing and it almost becomes unreal when you see a dolphin popping out every now and then. That's right, dolphins in the river.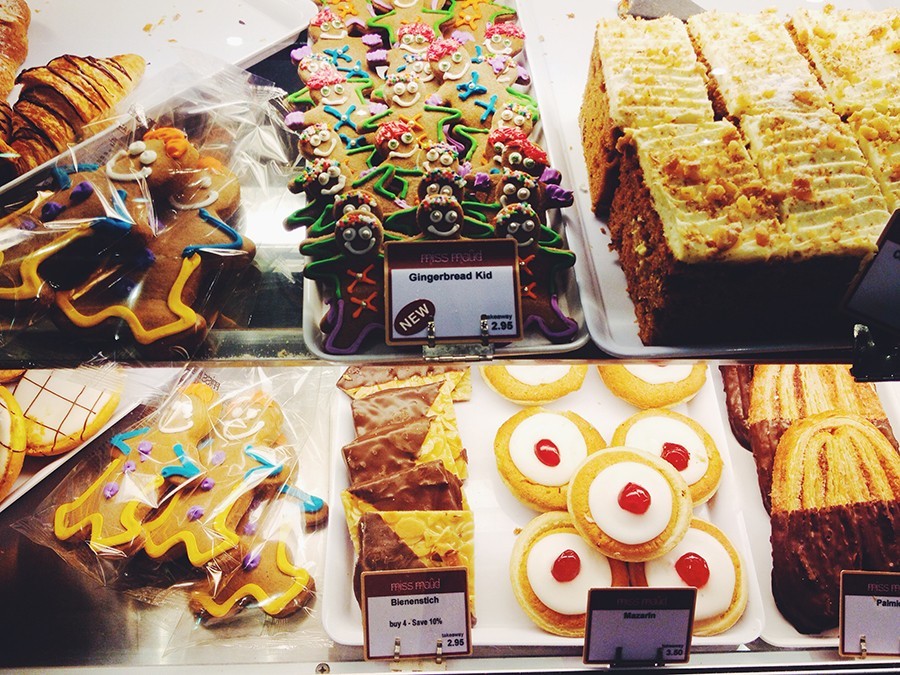 What should I have? Pastry shopping at Miss Maud in my lunch break. I usually only grab a coffee, but this day I really felt like having something sweet!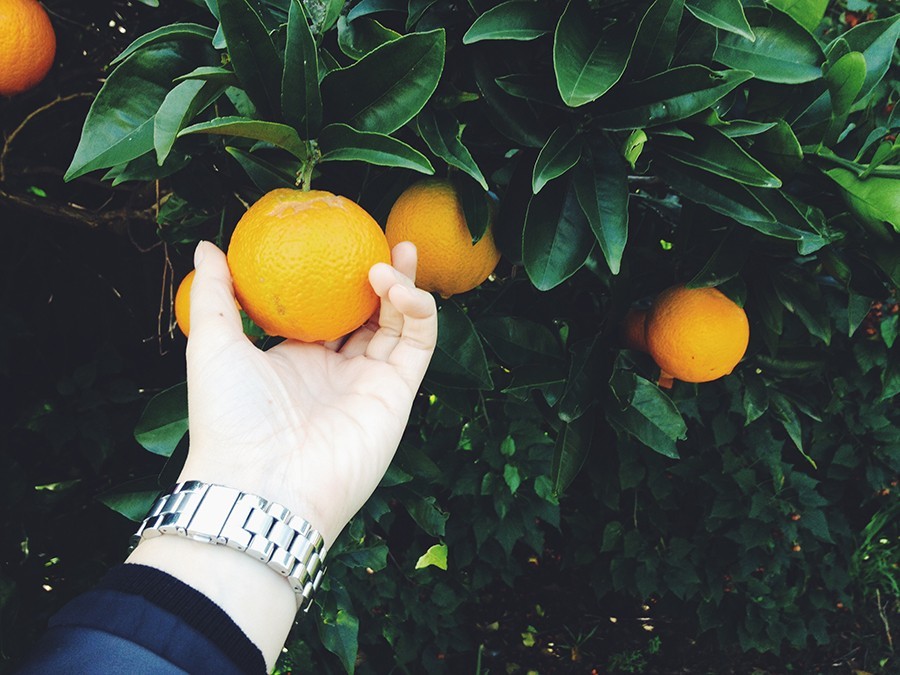 Hand-picked mandarins from the garden. That's what winter is for.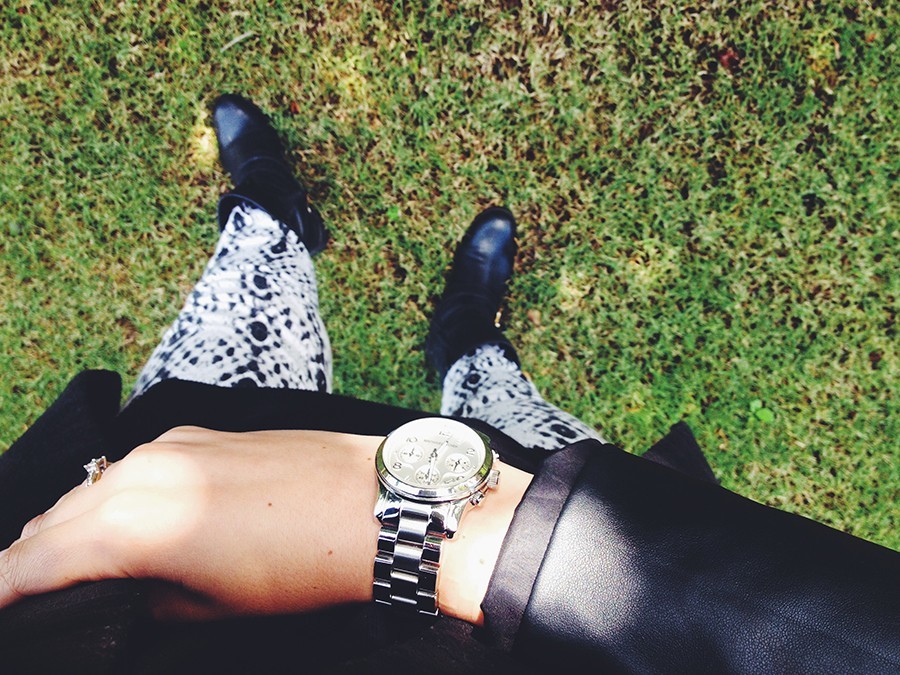 Wearing a casual outfit to the office with printed trousers, trusty Michael Kors watch and leather boots I got from Oasis last year.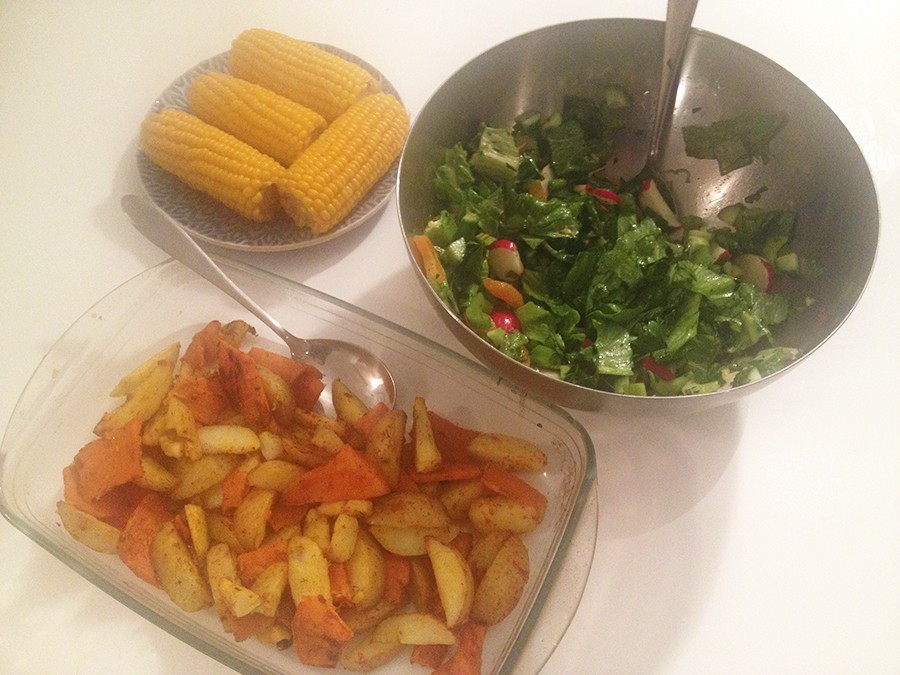 Simple and healthy weekday meal. Roasted (sweet) potatoes from the oven, a salad with dried apricots, radish, lettuce, cucumber and parsley and corn with a little bit of salt.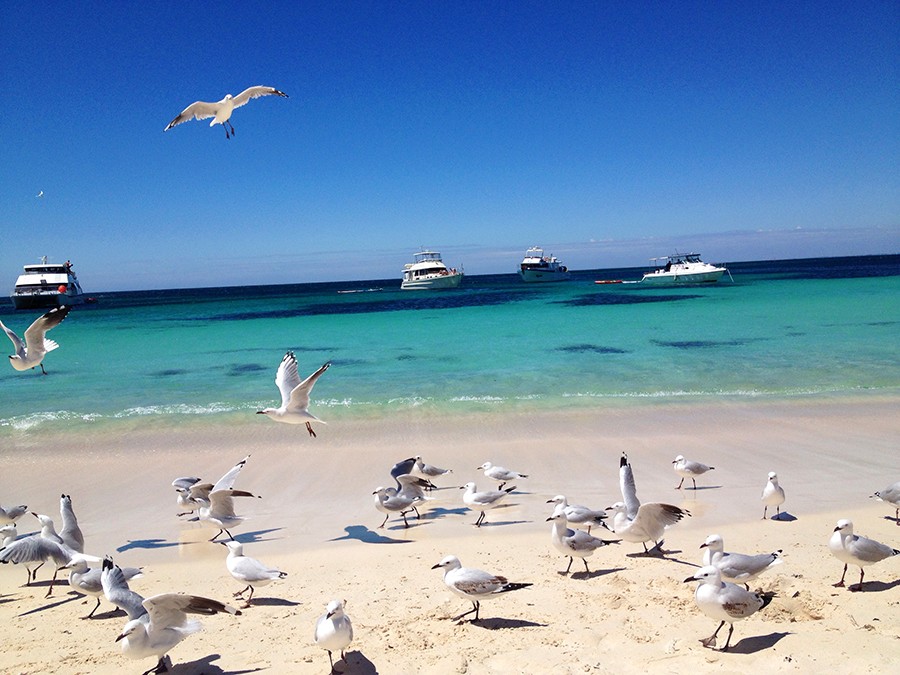 If you're visiting Perth any time soon, there's no way you can miss Rottnest Island! The last time I went here was in March, when my mum from the Netherlands was visiting me and Hassan. Nothing that can beat the clear blue ocean with the most amazing underwater life.