Ditching a shopping ban is no problem if it involves a pair of metallic blue trousers. Sure, I just made up that rule, but honestly who could go past this J.crew piece of awesomeness?
Wearing: J.crew metallic blue trousers, Grey tee, White sleeveless jacket, Silver heeled sandals, Samantha Wills midnight skies cuff, Layered necklaces, White clutch, MAC Vegas Volt lipstick,
[show_shopthepost_widget id="177523″]

I've got a huge crush on cobalt, but I guess you'd already figured that one out. I got this gorgeous gold and cobalt cuff last week, which was a great surprise from the wonderful Samantha Wills team as I'd been eyeing it ever since I visited the SW showroom in Sydney last June. There's something about owning a good piece of statement jewelry, don't you think? I'm already excited to wear it over and over again for the years to come on various occasions. Since my wrists are incredibly thin, I always end up wearing cuffs like this on my upper arm. Regardless of being forced to, I actually like the surprising way of styling it.
For an outfit so rich in colour (and luxury, ahem), Kingstreet in Perth CBD couldn't be a better location to capture it. Shooting while at the same time Chanel window shopping wasn't too bad. Keep on dreaming…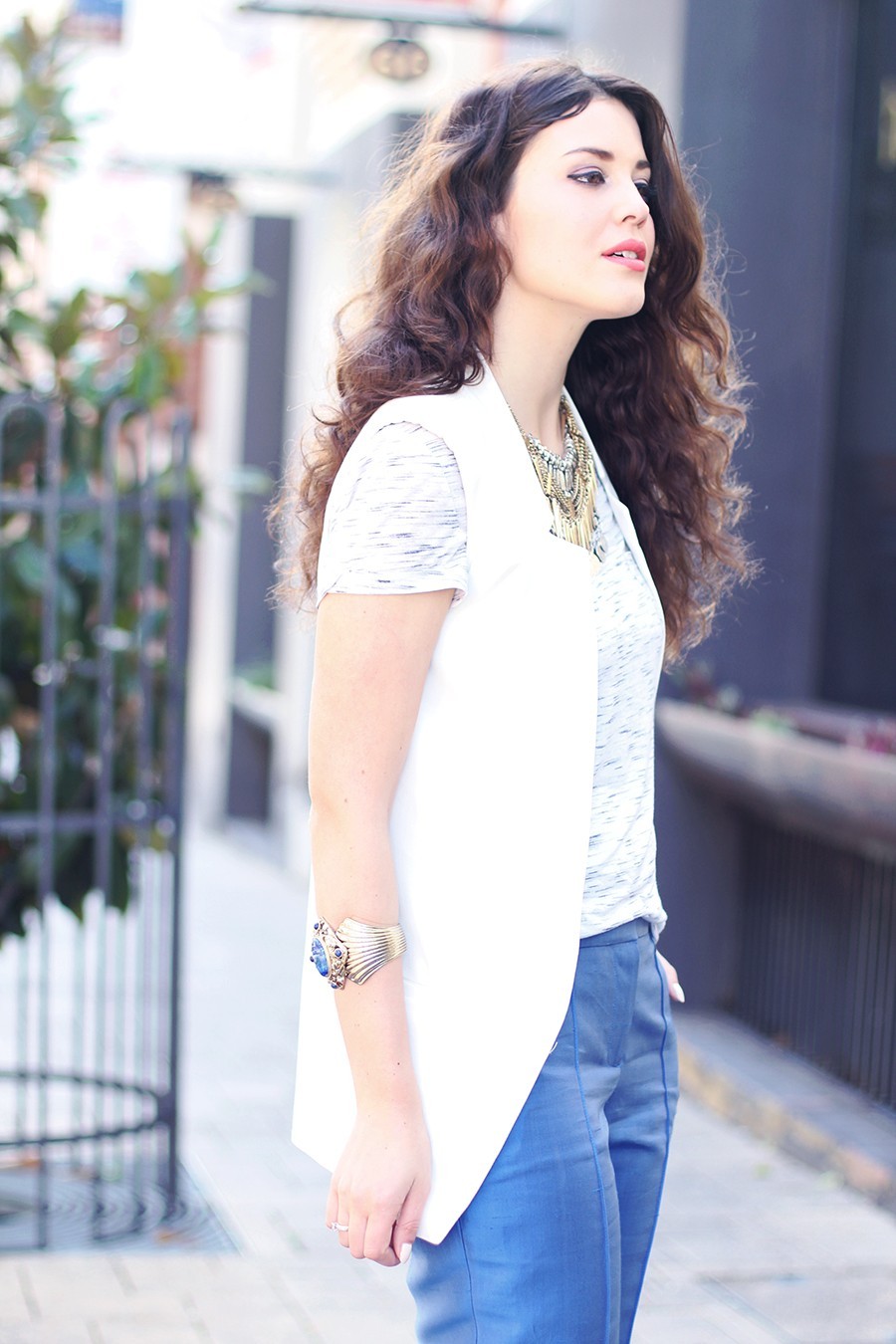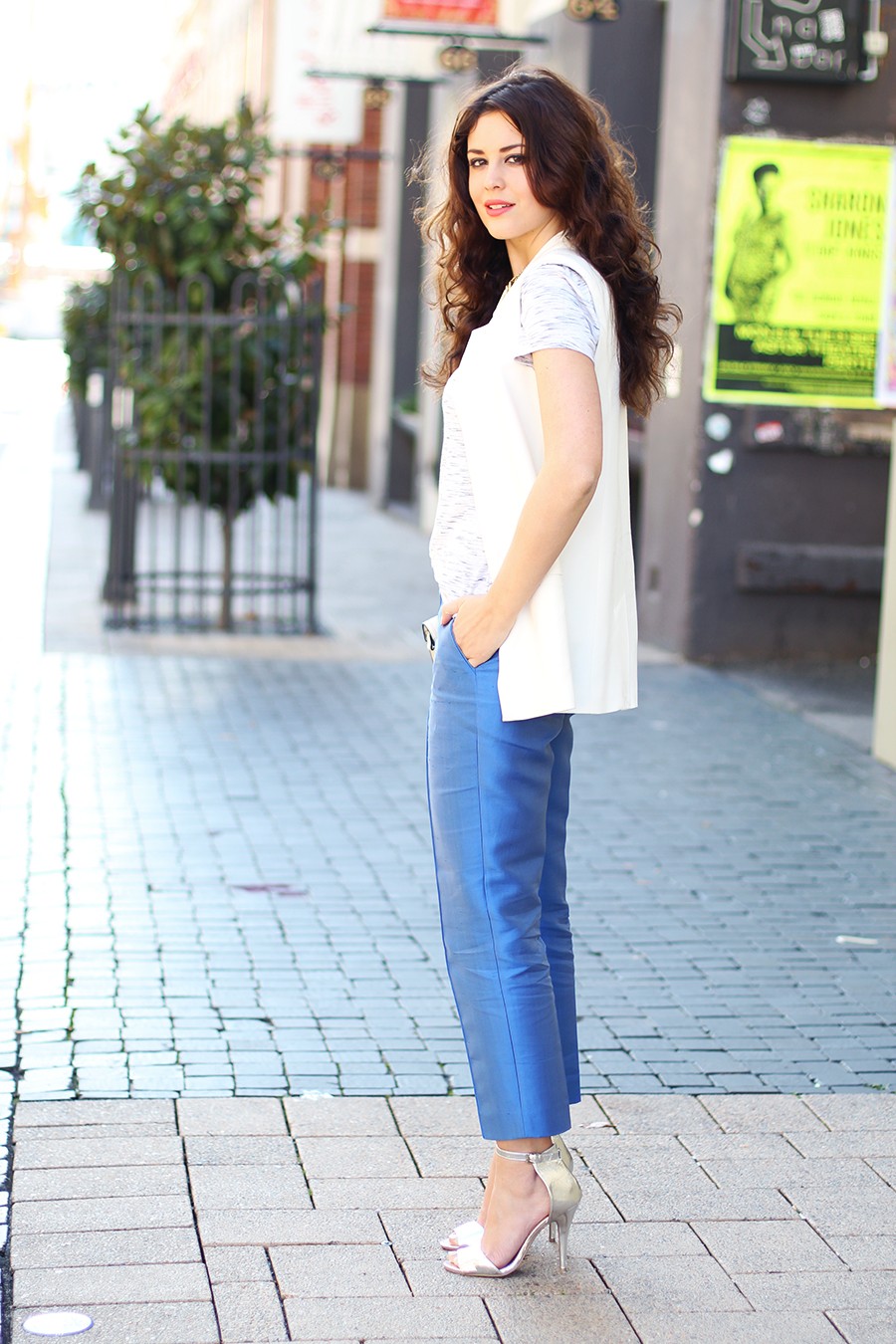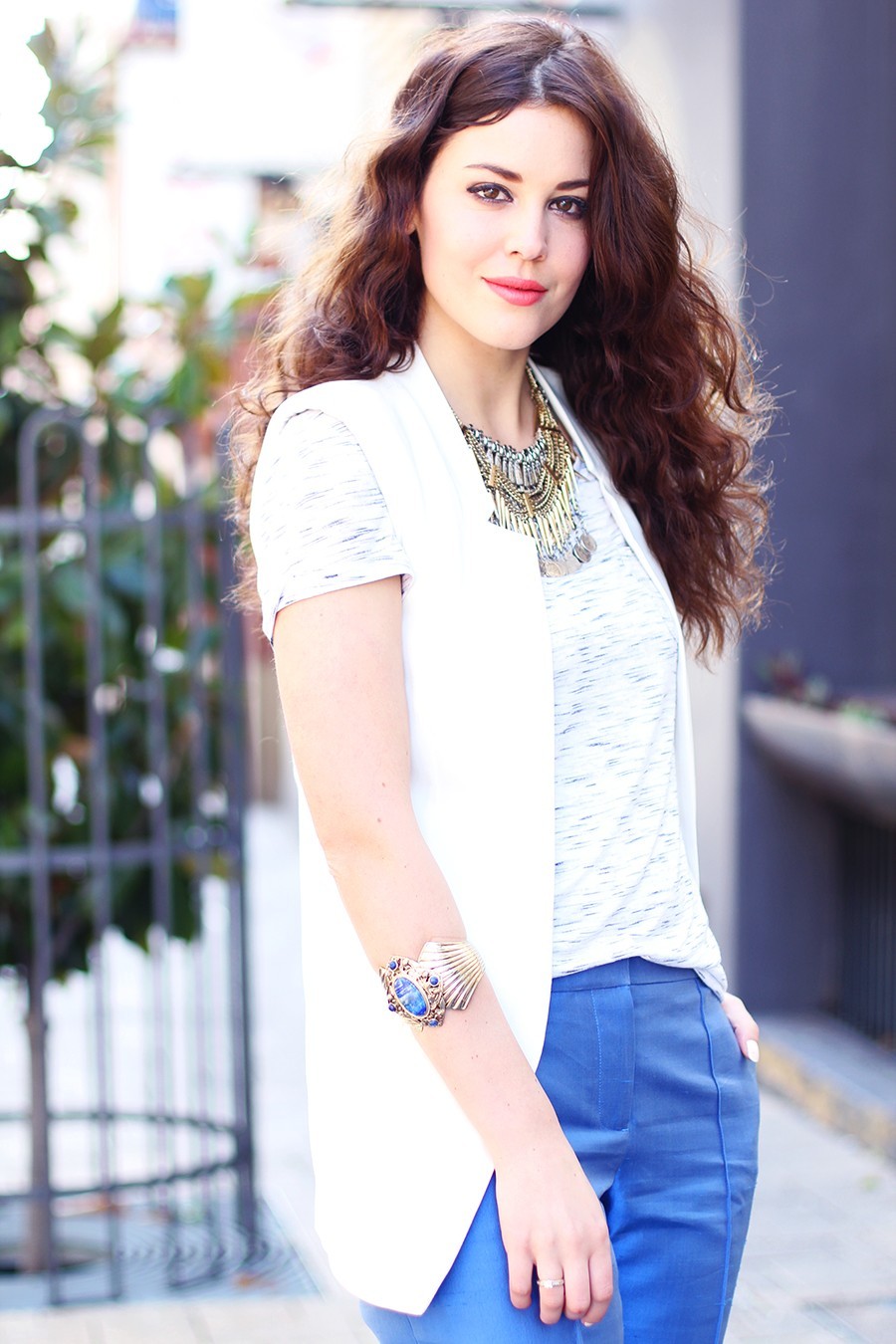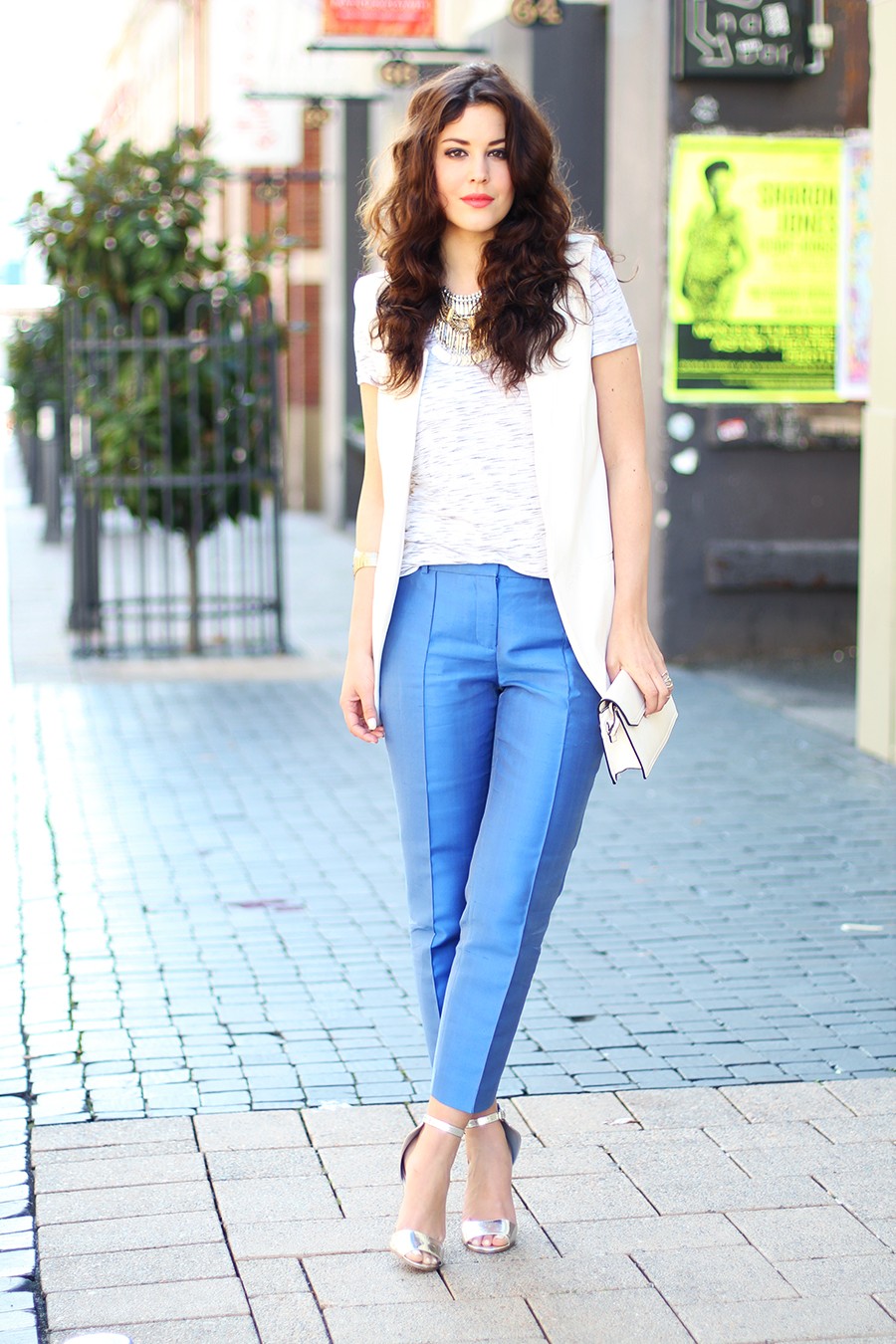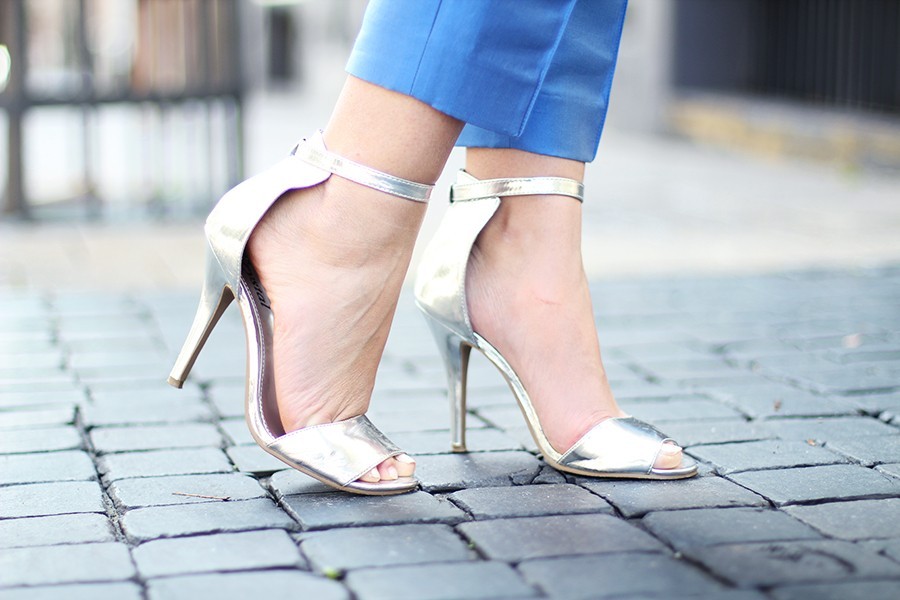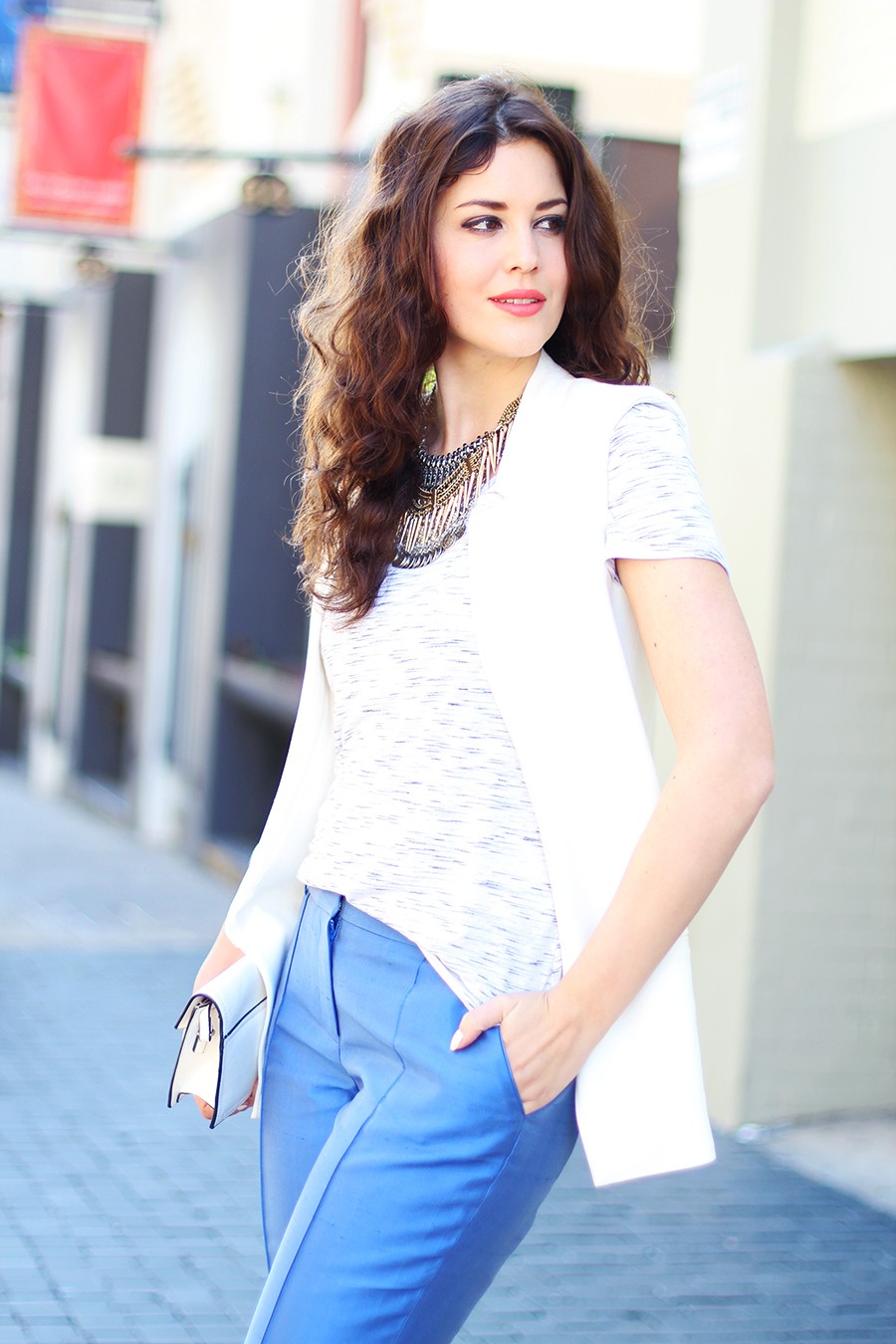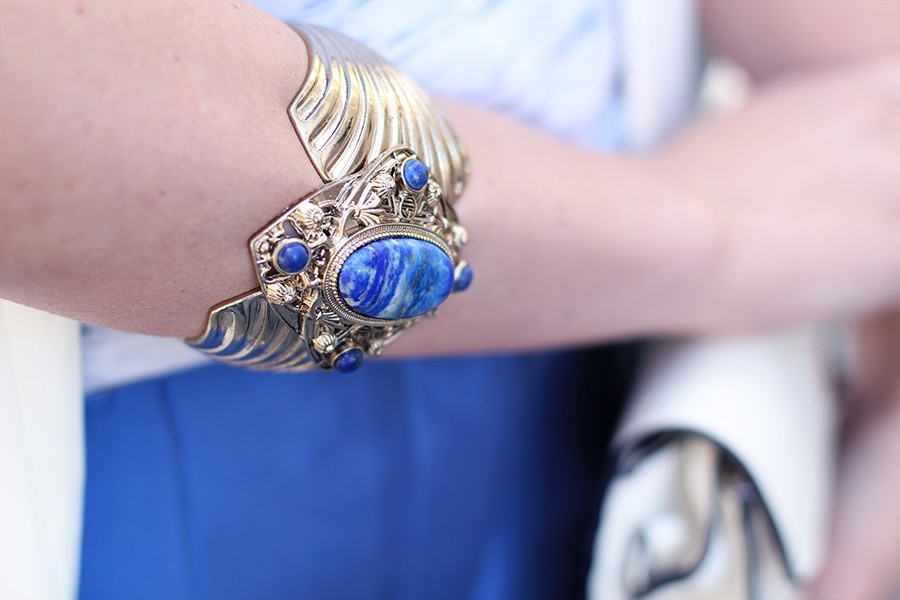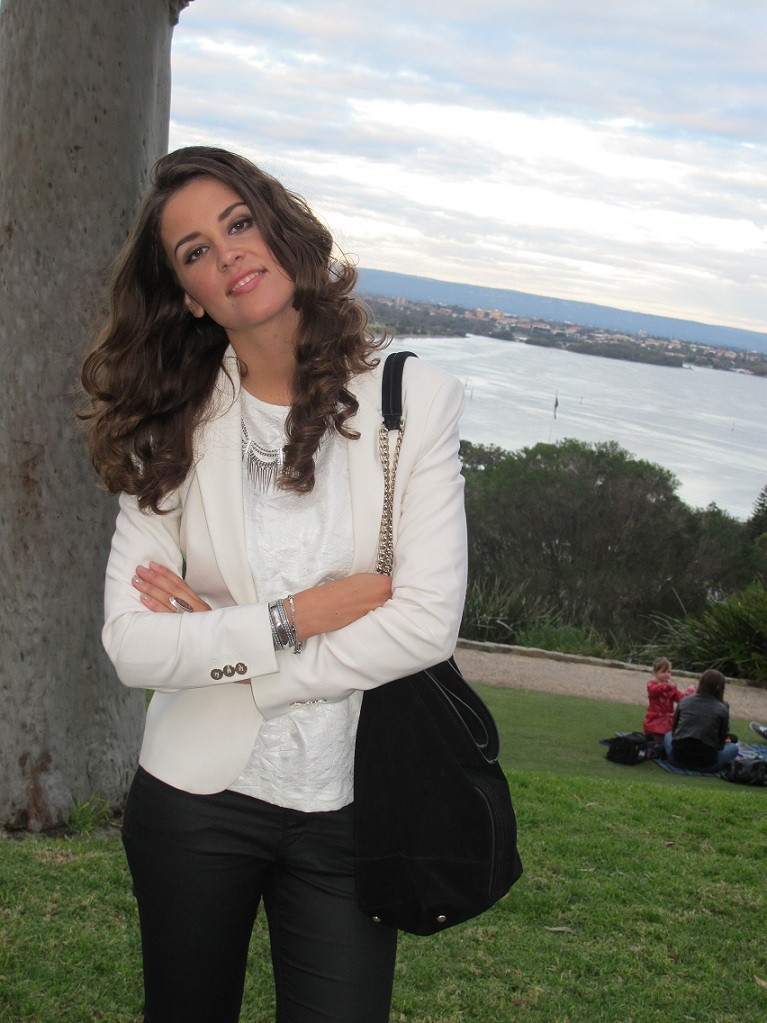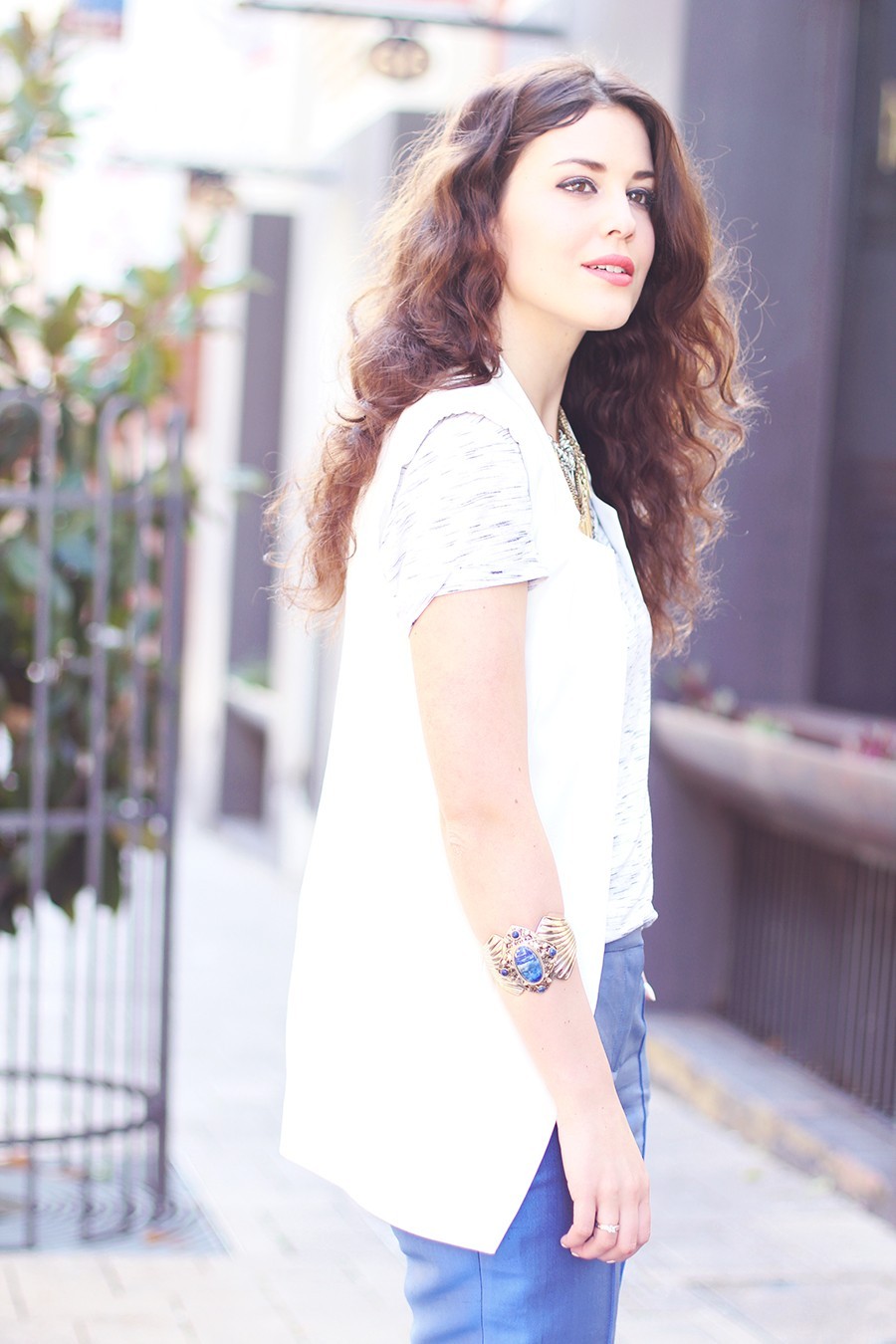 Wearing: J.crew metallic blue trousers, Grey tee, White sleeveless jacket, Silver heeled sandals, Samantha Wills midnight skies cuff, Layered necklaces, White clutch, MAC Vegas Volt lipstick,
[show_shopthepost_widget id="177523″]