I'm not sure if you're getting bored with my black-and-white outfits yet, but I'm still super into it. This laser cut top and white flared skirt are two of my purchases from my stay in Argentina (have a look at my other buys in this post). Both items have the perfect fit and proportion and look equally good worn together and separately.
Wearing: BCN laser cut top (similar here), BCN white flared skirt (similar here), Diane Von Furstenberg heels, Asos bag, Michael Kors Lexington watch, Hamsa necklace
[show_shopthepost_widget id="572243″]
You might have noticed I wore a very similar outfit to this one when reading my Buenos Aires Photo Diary, but than with flat sandals, a tote bag and a hat to cover from the sun. Truth to be told, I haven't even worn heels once in my 3 weeks of travelling. Can I still call myself a fashion blogger now? Lol.
Anyway, back in Perth the weather was somewhat bearable on a Saturday, so I figured wearing heels wouldn't harm me. Especially because I knew there wouldn't be much walking involved other than from my place to a local café to have coffee and back home. I hear you thinking: why dress up like that for day time? Well, why not. I guess I just missed having my wardrobe at home, rather than living out of suitcase. And I missed my DVF heels, too! These days I can truly say that I value quality over quantity, fashion wise. A mindset that has by the way only benefited my closet! More items that I enjoy for a long time and less items I only wear once. I'm by the way considering to buy myself a new pair of shoes or a bag for my birthday in two weeks, any recommendations on what I should go for? This is my top 3: bag, shoes, watch. You choose.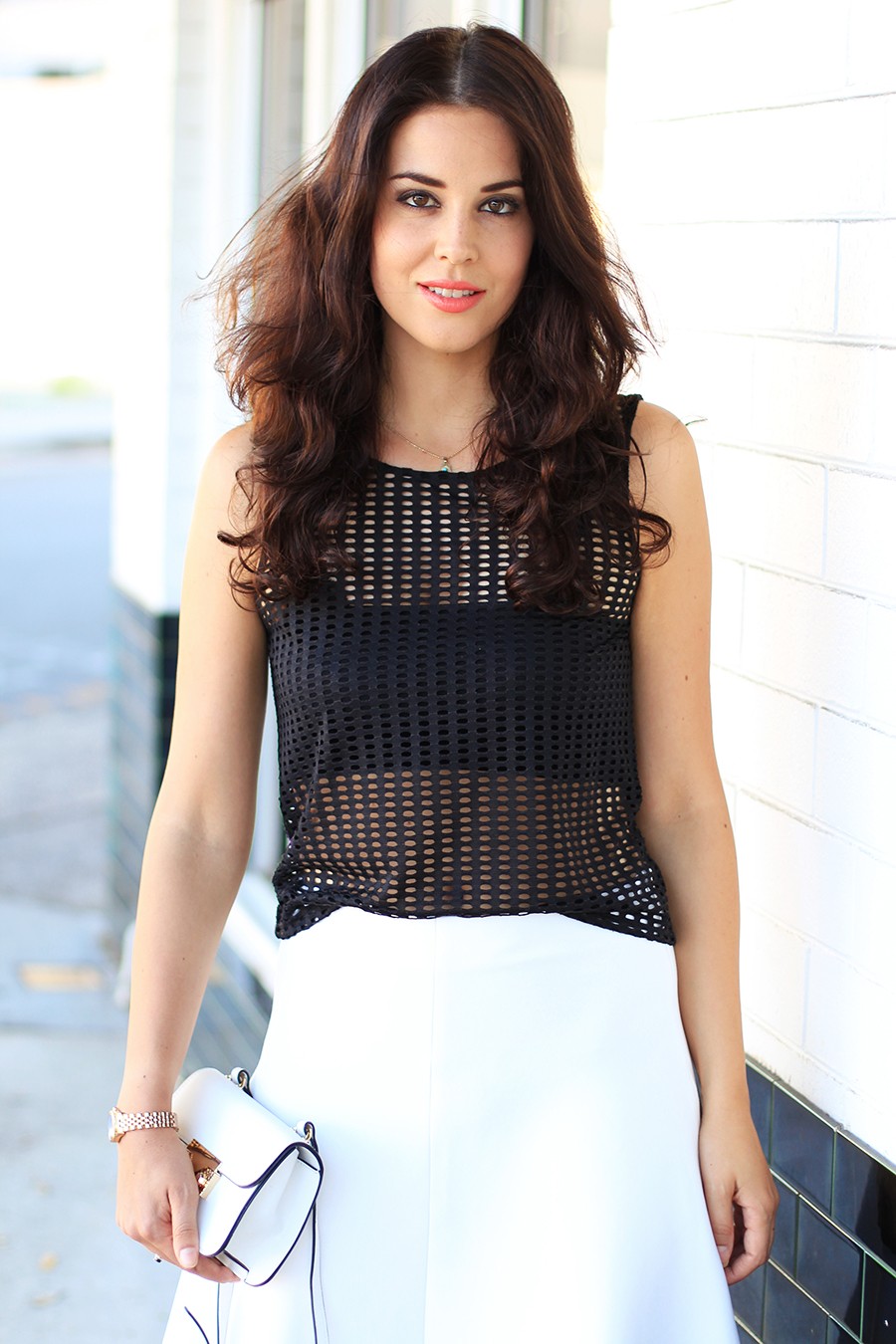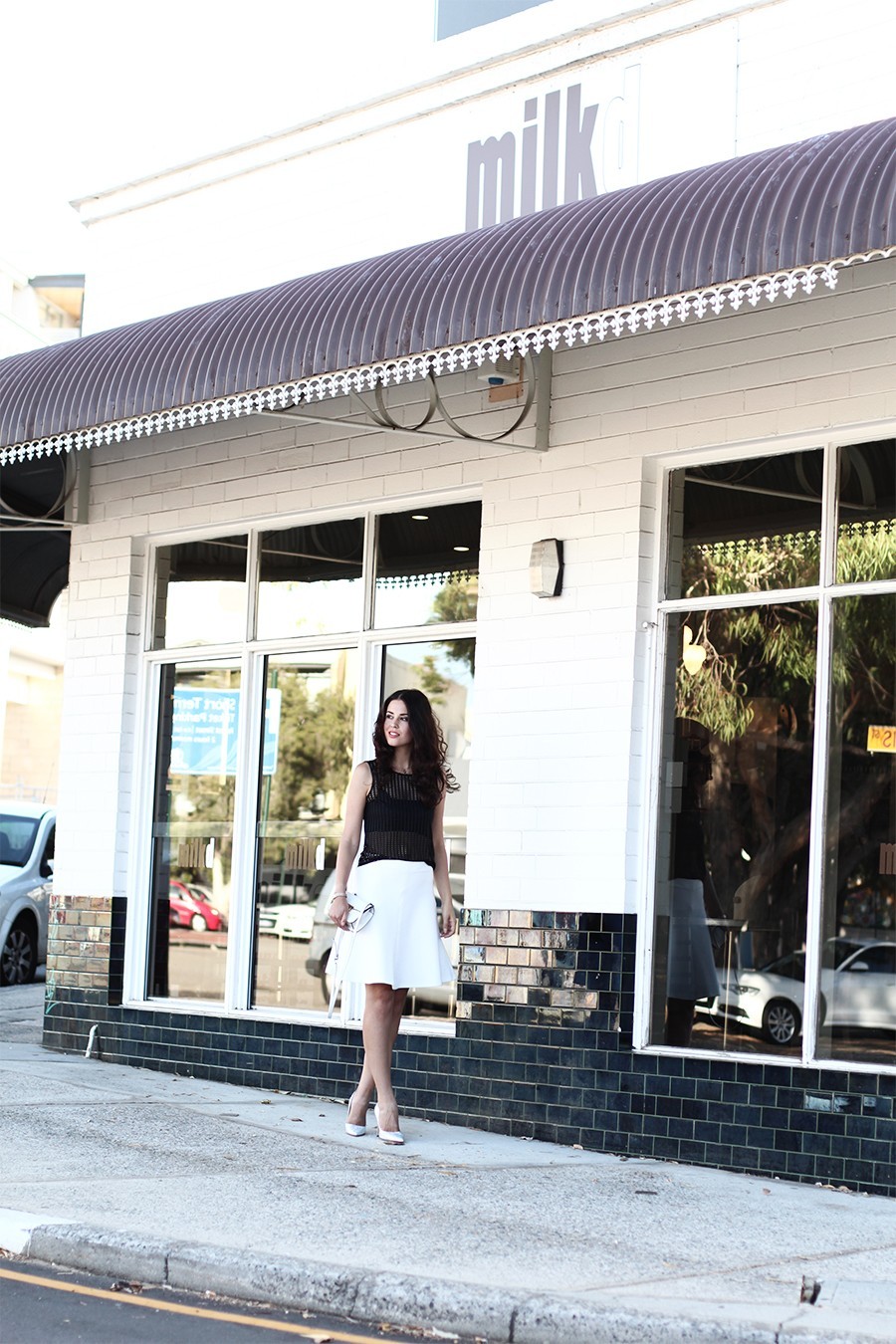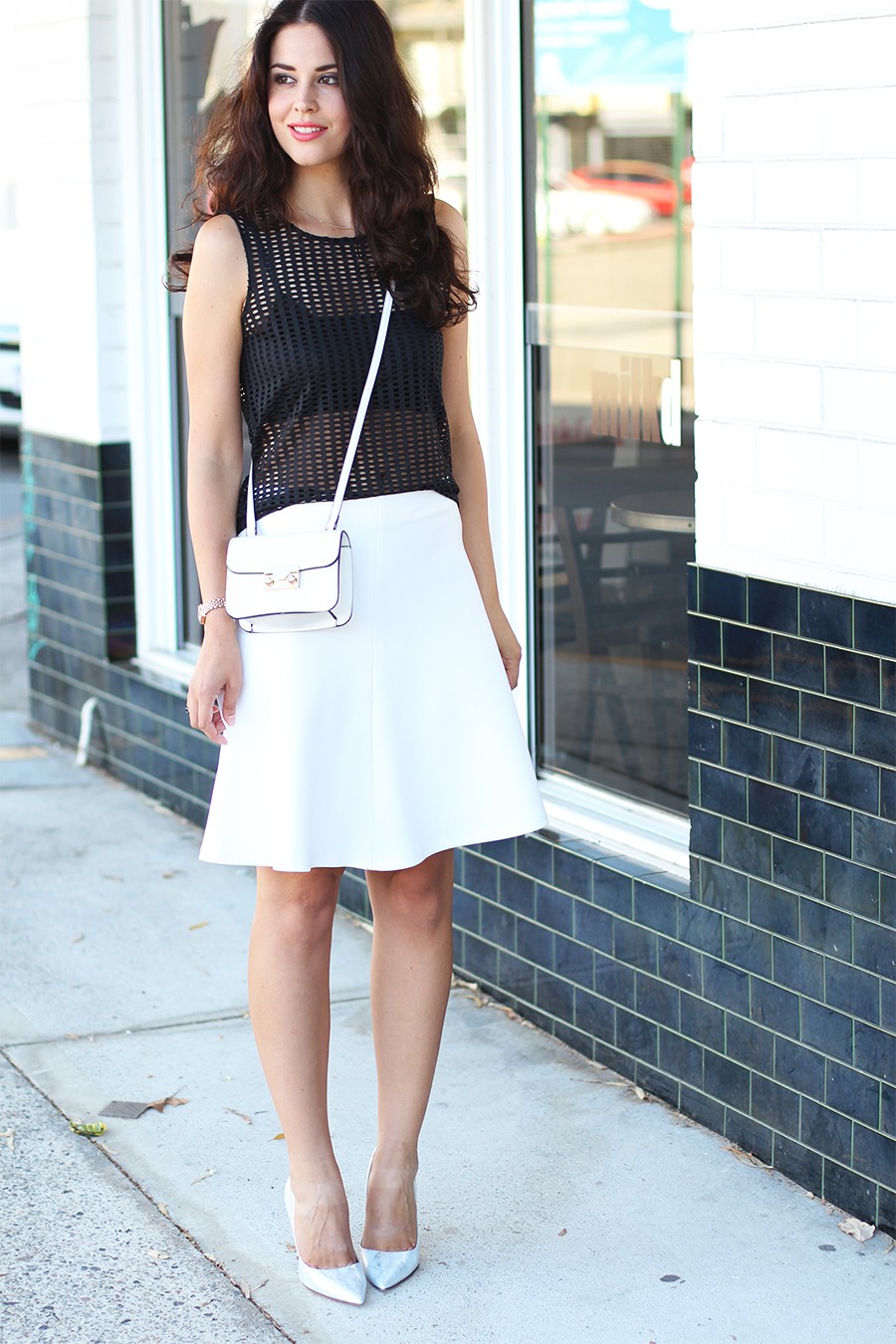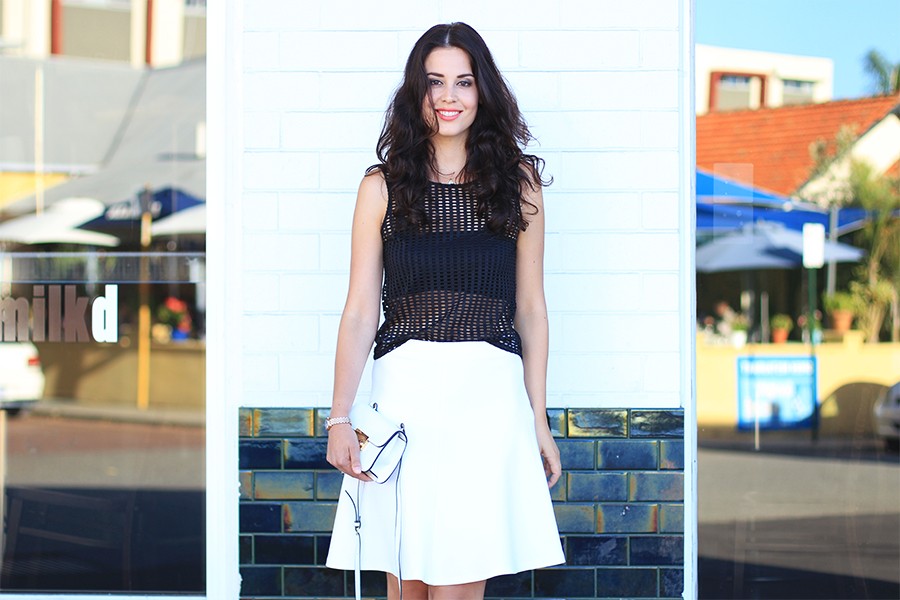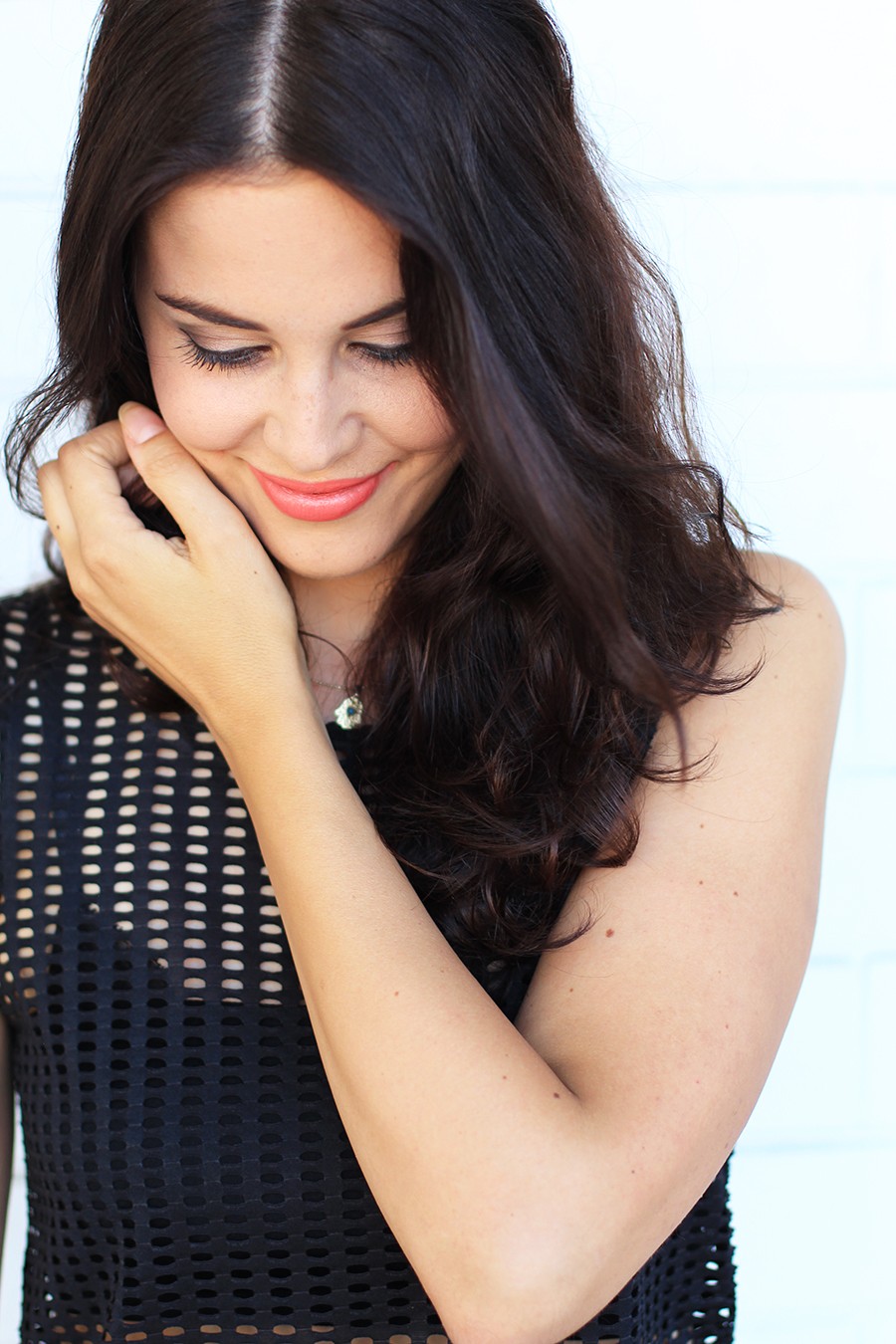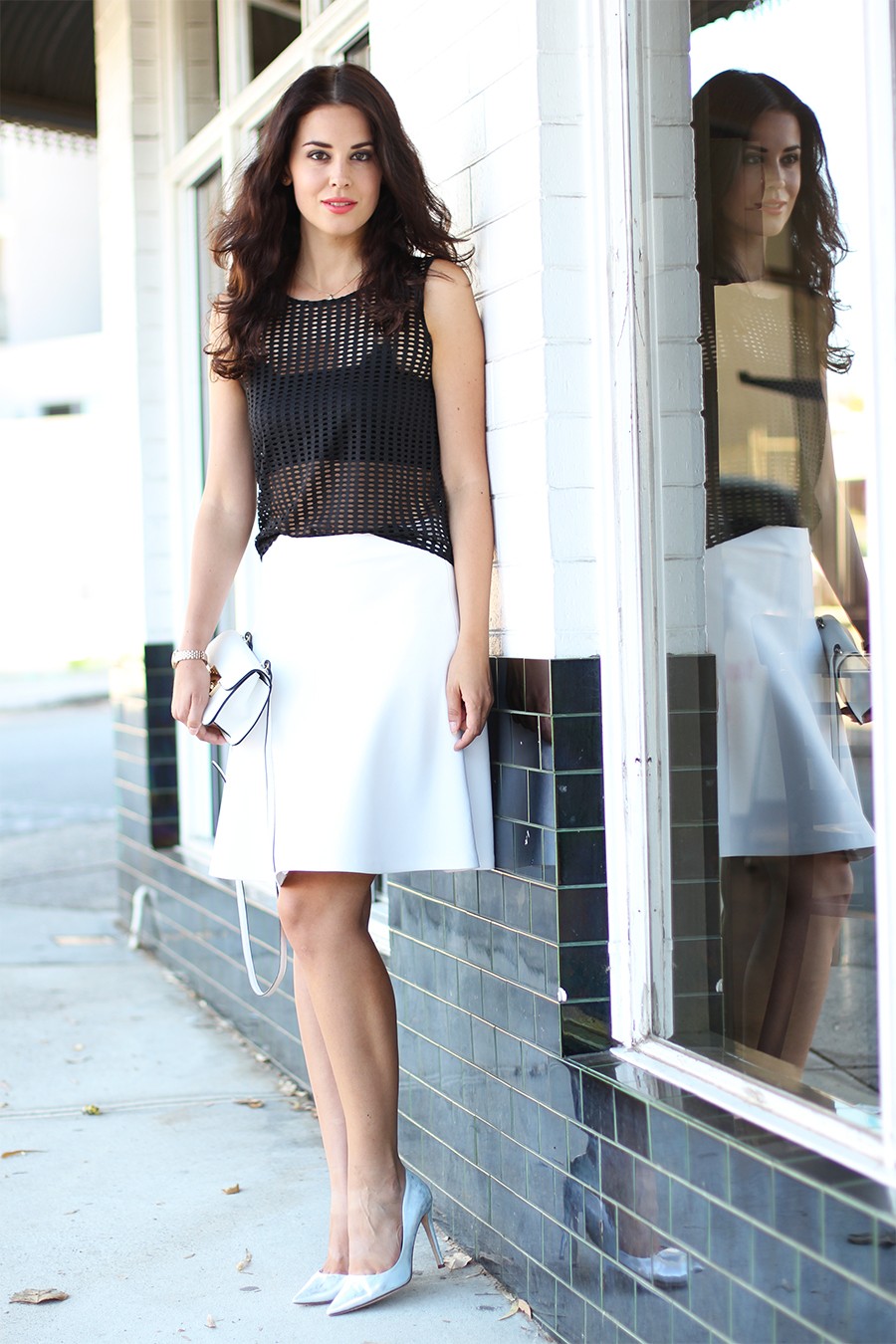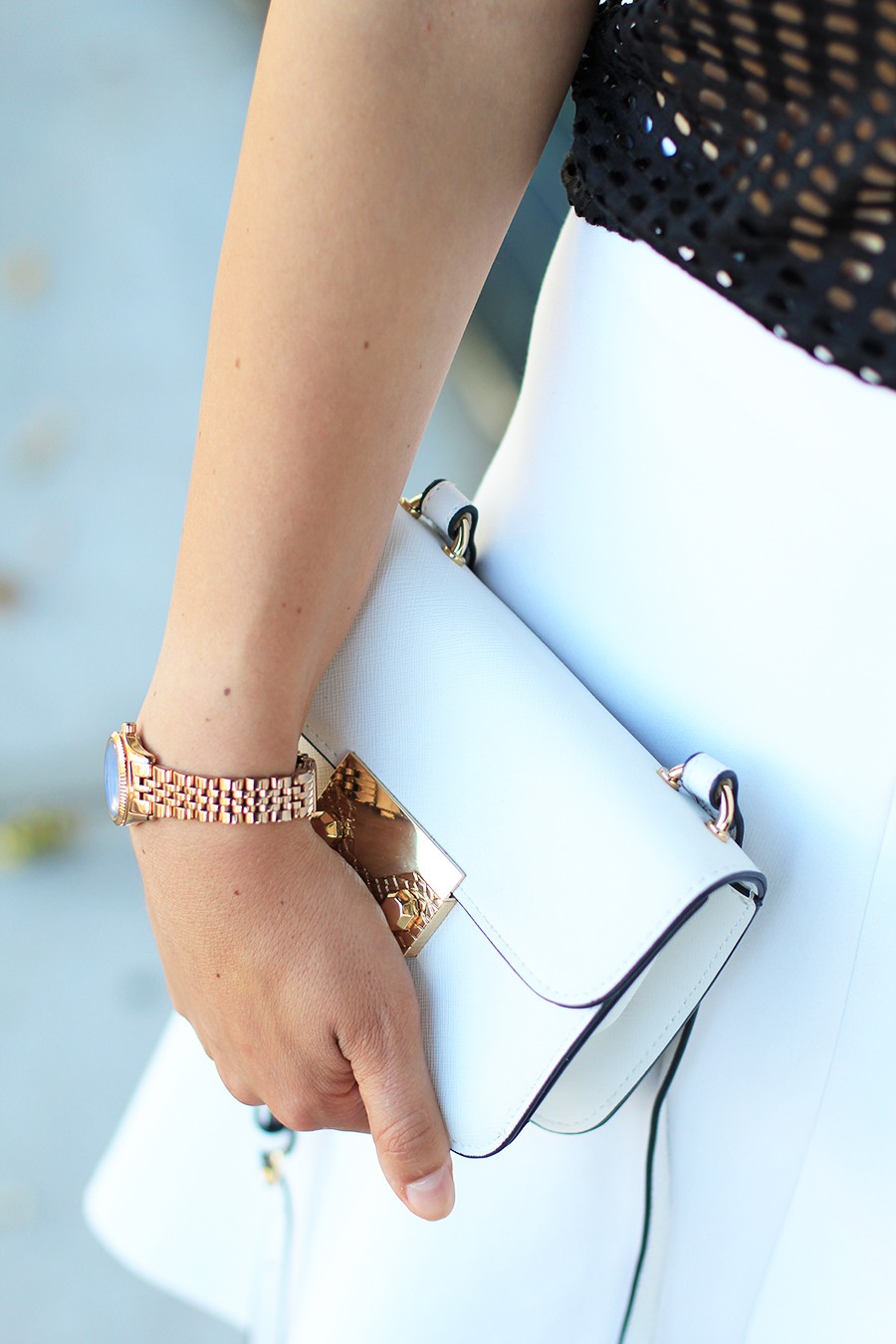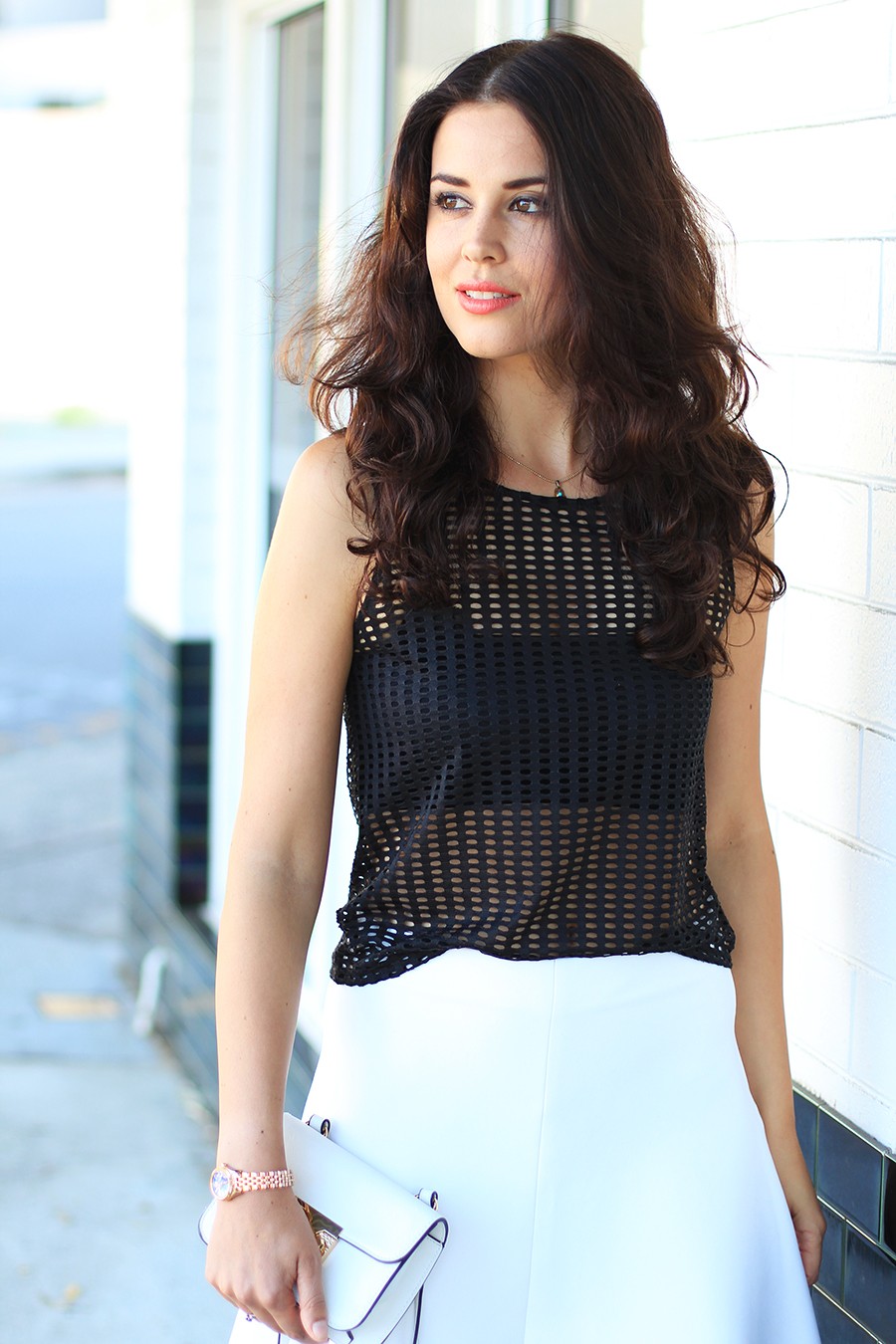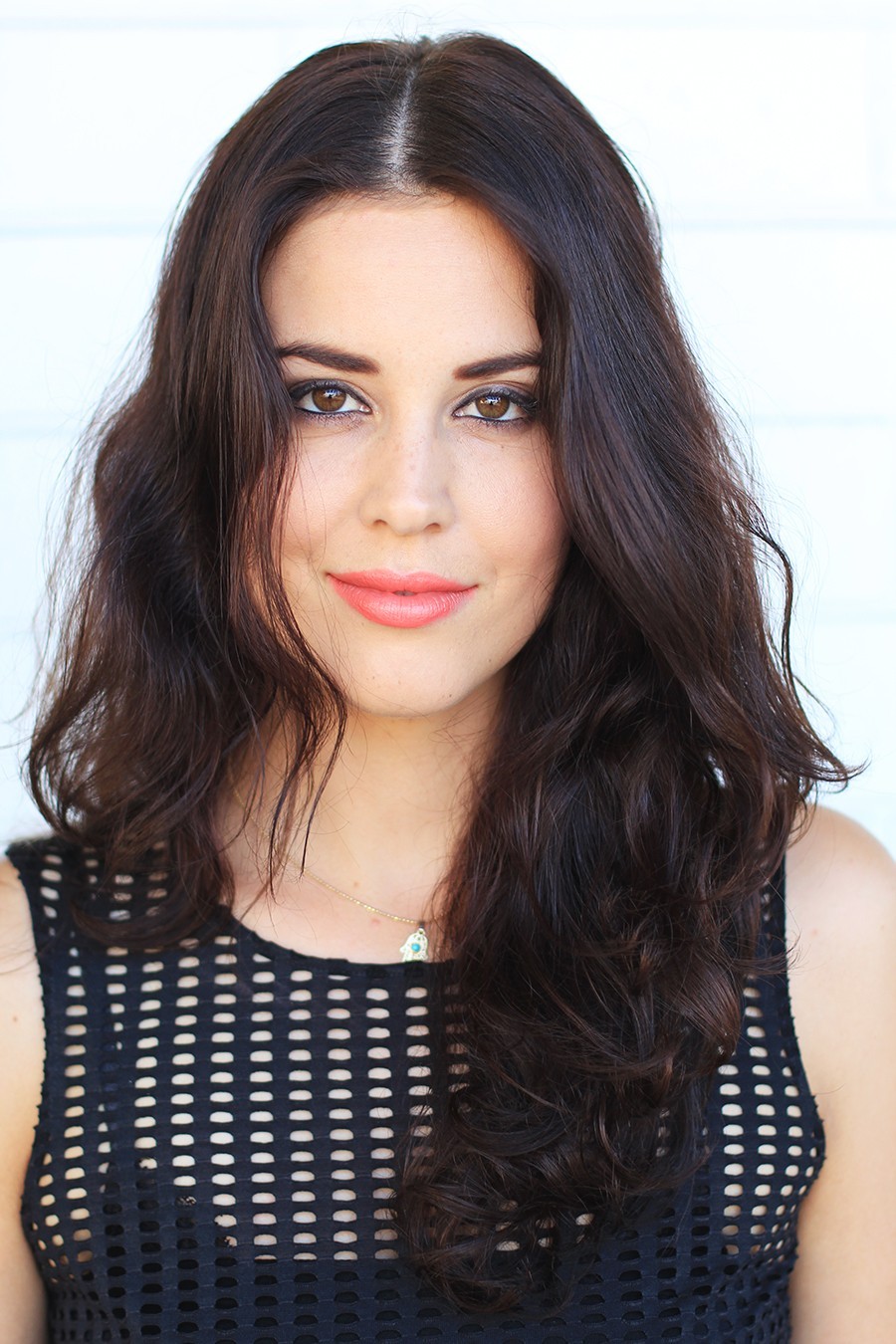 Wearing: BCN laser cut top (similar here), BCN white flared skirt (similar here), Diane Von Furstenberg heels, Asos bag, Michael Kors Lexington watch, Hamsa necklace
[show_shopthepost_widget id="572243″]