Finally I'm allowed to share what we've been up to in the past weeks! I've you been following me on Instagram (@fashioncontainer), you've probably seen several teaser images come by with tulips, tulips and more tulips at one of the Netherland's most iconic spots. What am I talking about? De Keukenhof! If you want to find out who "WE" is, what we've been up to and what has been planned for the next month, read on.
Wearing: Oasis blazer, Stfrock check dress, Oasis leather loafers, Straw hat purchased in Buenos Aires (similar here from Asos), Asos white bag, Michael Kors Lexington watch, Necklace purchased in Lebanon (similar here), MAC Morange lipstick
[show_shopthepost_widget id="754106″]
What have WE been doing 
Wow, trying to narrow down in only a few sentences what we've been up to the past 2 months isn't an easy job! A hundred memories immediately flash through my mind of sleepless nights, endless brainstorm sessions and the die hard part of "making it happen" which probably involved about a 1000 emails, countless meetings and lots of trial and error. Anyway getting to the point now.  FashionContainer is expanding its borders, quite literally. From being primarily fashion focussed we're now going to be sharing a kick ass portion of travel posts and videos! A new series on FashionContainer called Click Travel Go is born. It's nice to meet you.
Don't worry, we'll still be keeping the outfits and fashion posts coming, we're just going to share much more diverse content. Double the fun. Not only content wise, the team too! You've probably seen her name around on my social media channels and posts, as she isn't only a dear friend of mine, but Tatiane and I are teaming up for FashionContainer and Click Travel Go. Exciting times, I can tell you that.
Who Is WE
Welcome to the team, Tatiane Kozijn! This super talented and energetic girl is 27 year old, originally Brazilian (you'll be able to tell immediately when you meet her in person), a journalism and photography graduate with some great behind the scenes media experience. She has for example worked at X factor! So besides what she does, who is she? Best described as a little crazy with a whole lot of guts and a kick ass personality you can't get around, she's ready to take on the world. She's a massive lover of travel, new experiences and thinking out of the box is her second nature. Miss Tatiane is always ready to go the extra mile to achieve what she wants and doesn't shy away from anyone or anything. Yes, you can take that quite literally. You'll see for yourself on our Youtube travel series Click Travel Go, I promise. On a friendship level, Malena and Tatiane have known each other for over 10 years! After not having seen each other for almost two years while Malena lived in Australia, they were reunited again for an epic trip to Brazil last January. You can view those posts here and here. 
We already know who Malena is (the face you've been seeing around here for the past 3+ years, hi!), but as we're talking about ourselves let us share some more. Malena is the 25 year old law graduate who doesn't believe in the status quo and likes to do things differently. She is insanely determined, which is perhaps her biggest strength and weakness at the same time. Loves no LIVES for travelling and is obsessed with finding authentic local eateries and spots in every city she visits. Her life philosophy is that anything is possible if you have a strong enough commitment and perseverance.
Click Travel Go

So what does the new travel series on FashionContainer consist of? Here's what you can expect:
– Videos (follow Click Travel Go on Youtube NOW! I promise, you won't regret it.)
– Lifestyle posts (we kicked off the CTG series with a visit to the beautiful Aria Hotel Budapest, you can view that post here)
– Travel posts (sharing handy tips, diaries and experiences of the places we've been to)
– Social media (Click Travel Go has its very own Instagram, Facebook and Twitter)
What's next
OK, get those drum rolls! Ready? We're going to the US on the 1st of June! Wait? That's in a week. YES. Are we ready we for the craziest ride of our lives? Not sure, but we're hell excited. Full of energy. A little nervous. But above all we feel honoured and proud to be working alongside some amazing companies that we can't wait to share with you.
These past two months have been a rollercoaster as such, from small winnings to disappointments but also moments of pure euphoria, and we're so excited we're finally getting off the ground what we've been working so hard for. We'd like to end this post by saying:
"To make stories, you have to create stories."
Now go on and WATCH the first two videos that are online on the Click Travel Go Youtube Channel!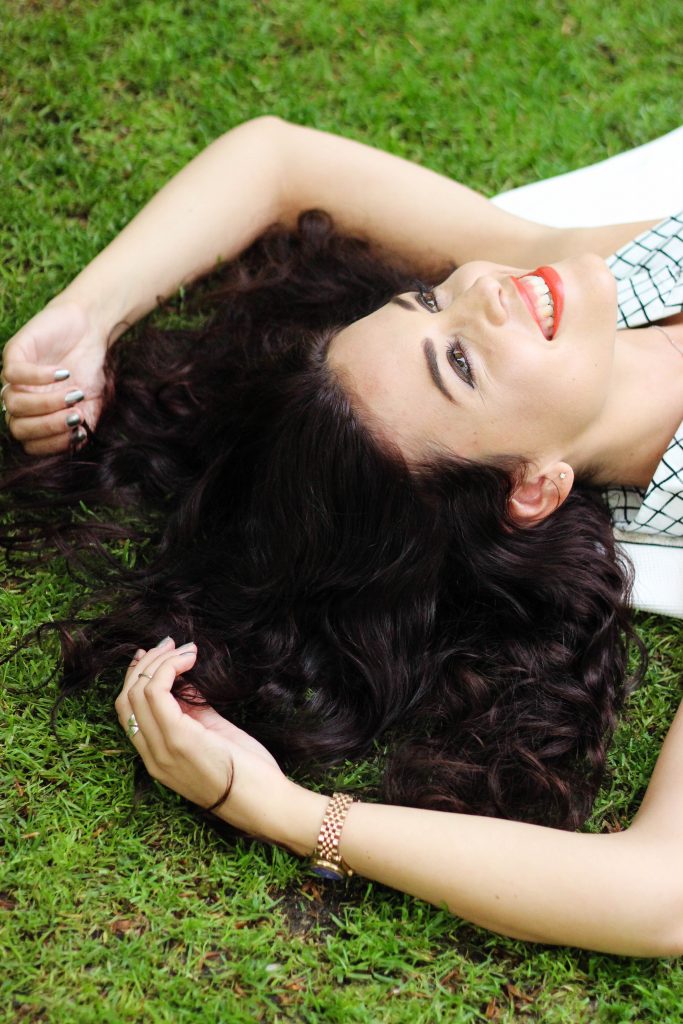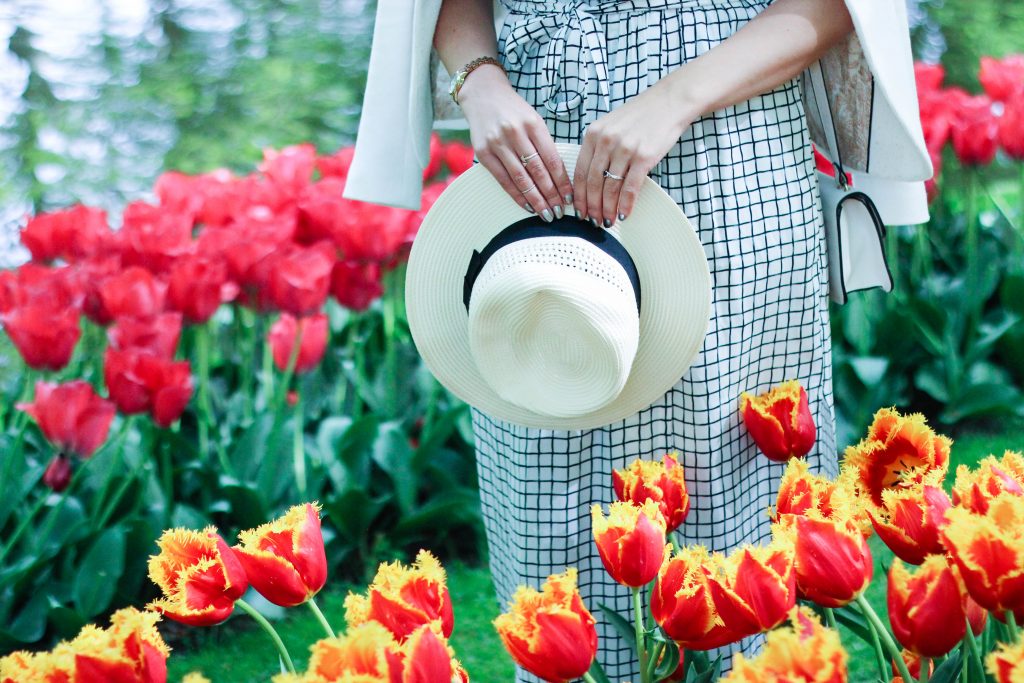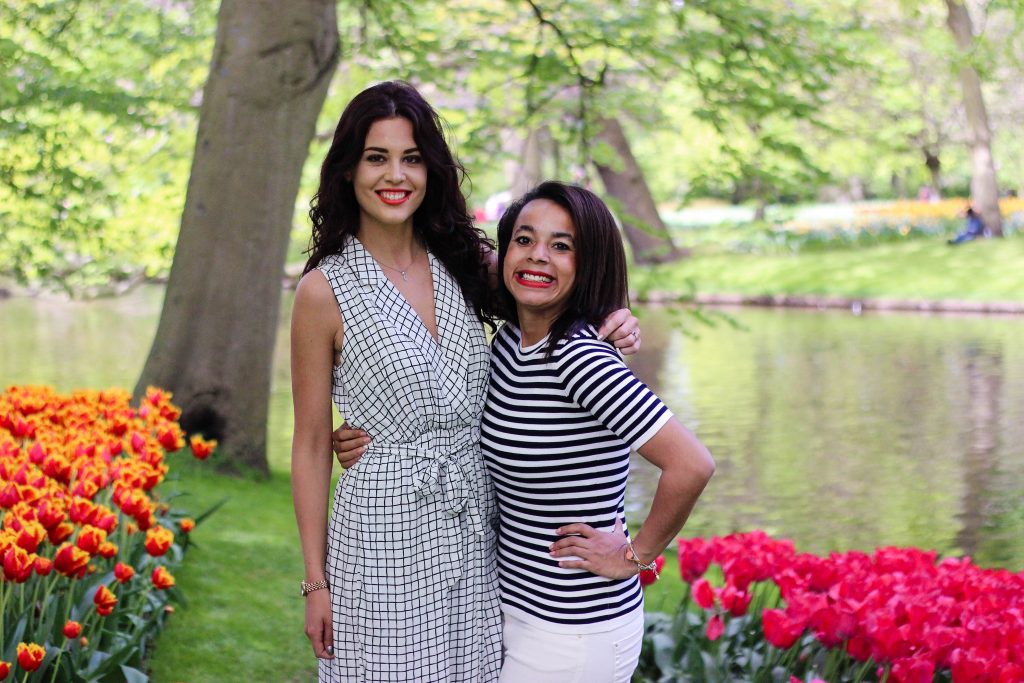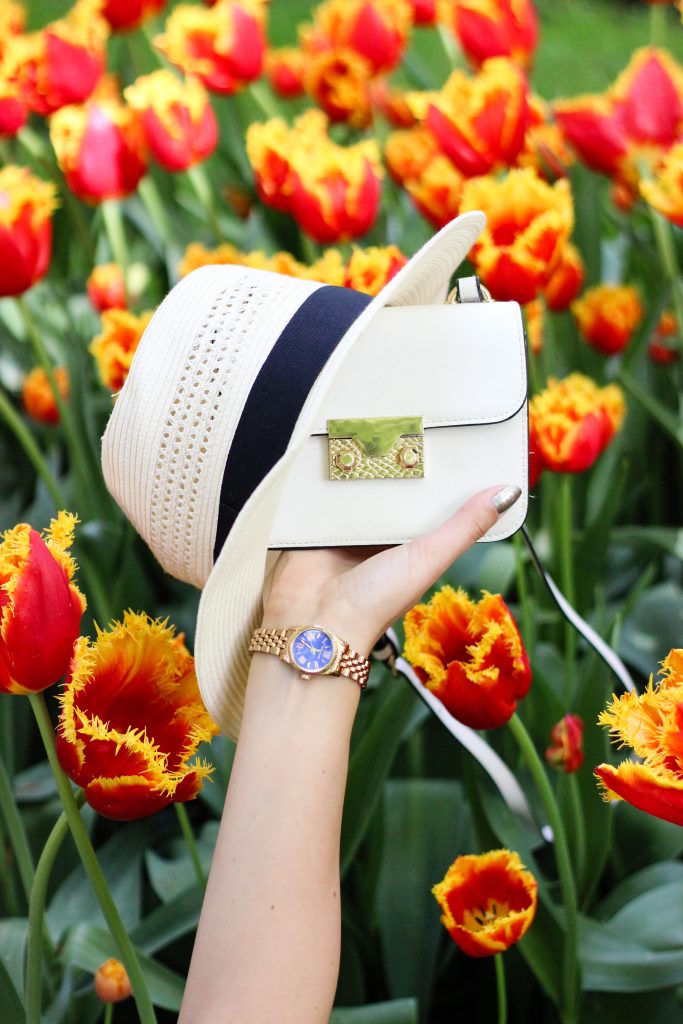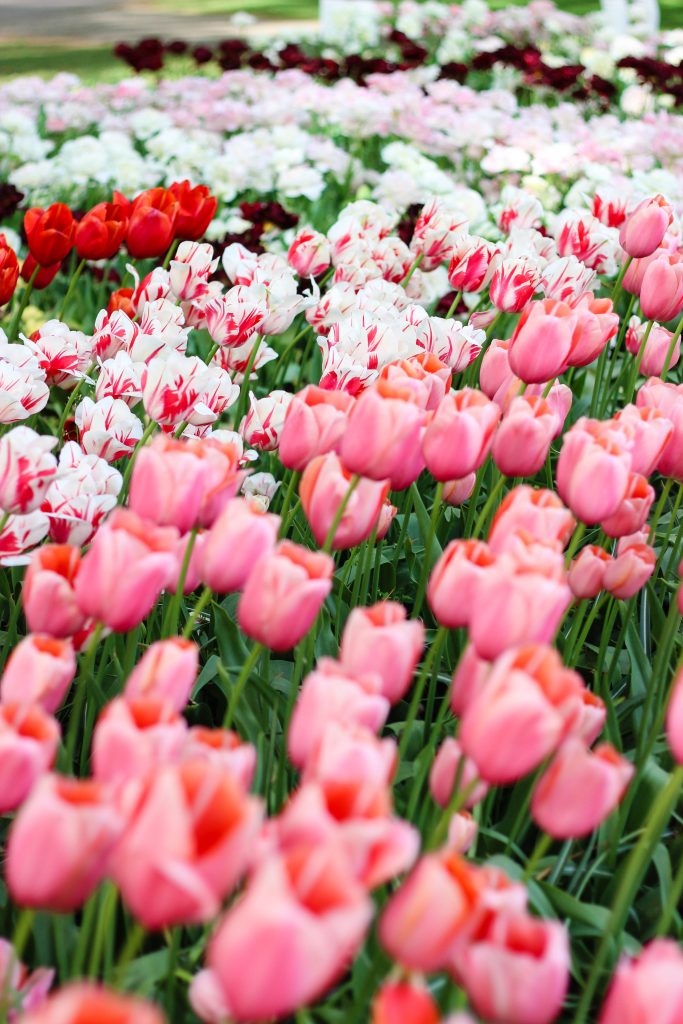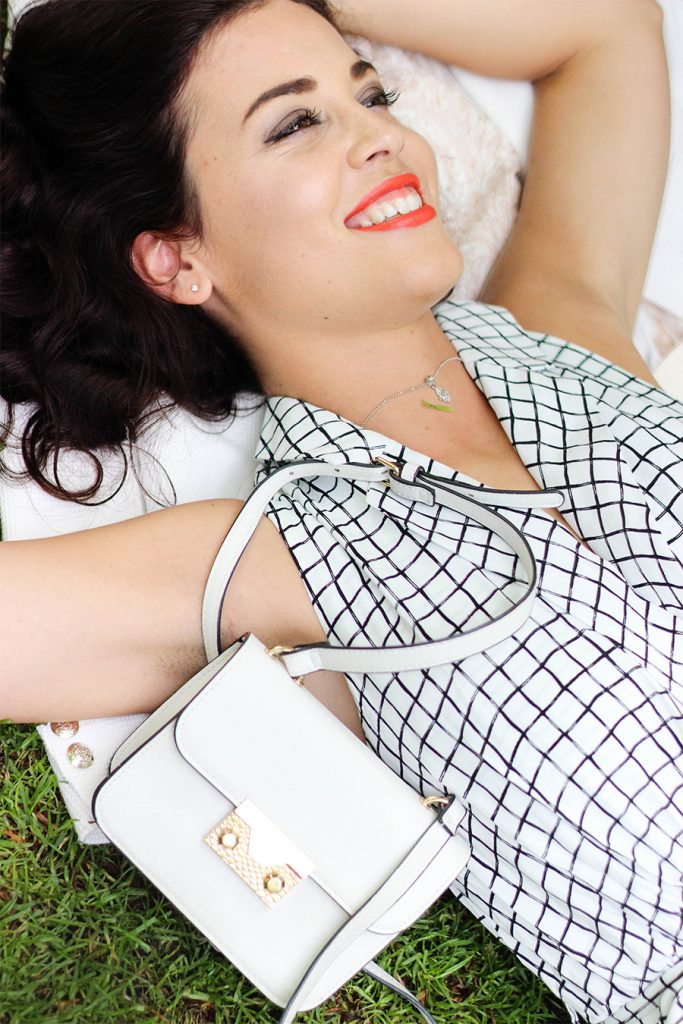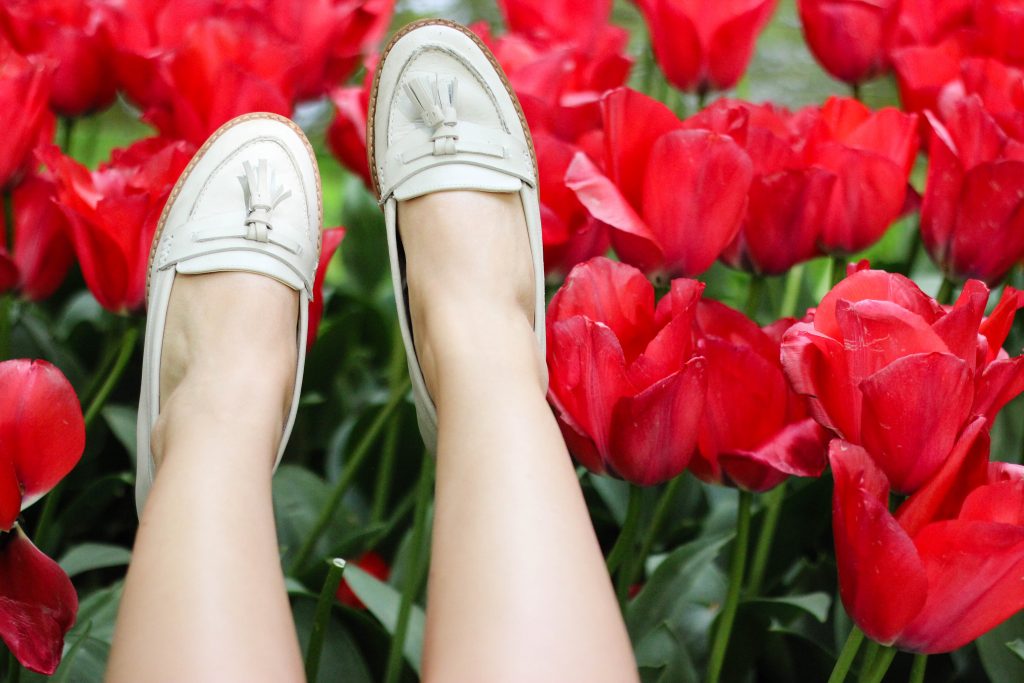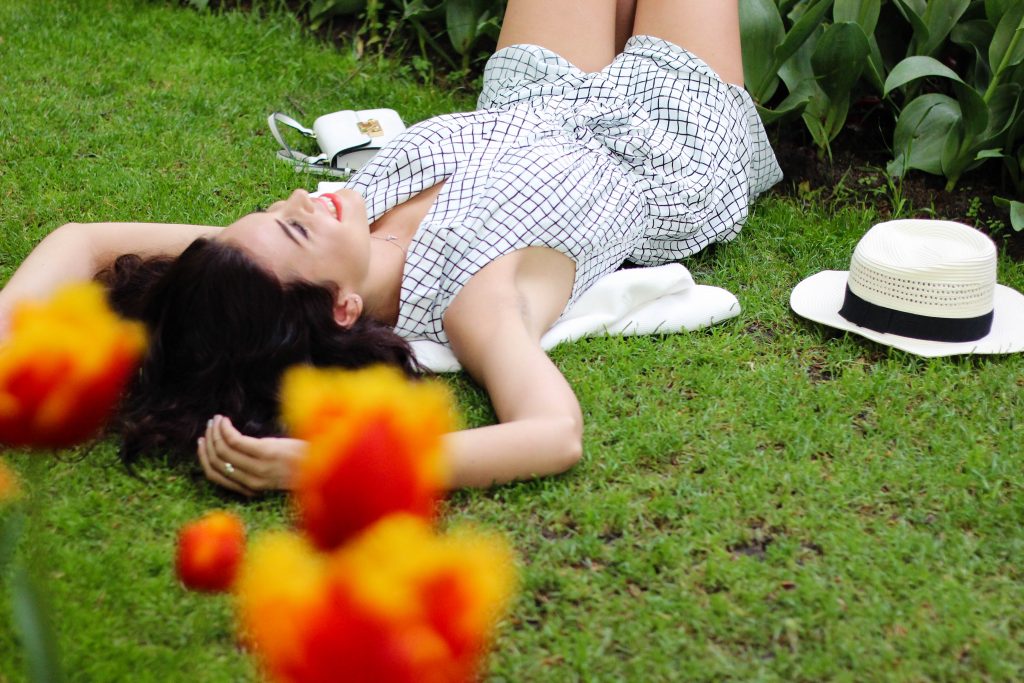 Wearing: Oasis blazer, Stfrock check dress, Oasis leather loafers, Straw hat purchased in Buenos Aires (similar here from Asos), Asos white bag, Michael Kors Lexington watch, Necklace purchased in Lebanon (similar here), MAC Morange lipstick
[show_shopthepost_widget id="754106″]

Location: De Keukenhof, Netherlands
Photographer: Tatiane Kozijn