I couldn't be more excited to get this contrasting Vamp Dress (oehh, I like the name) from Wish delivered last week. Good thing that I'm really into monochrome, dark outfits lately.
Wearing: Wish dress, H&M leather jacket (similar here), 3.1 Phillip Lim bag, Michael Kors Watch, Karen Walker sunglasses
I've been thinking about blog-related topics a lot the past few days and one of the things that came my mind were: I haven't done a good personal post in a long time!  I always love it when bloggers I follow do such a post, so I figured it was about time to do one myself again. You might not remember, but I've previously done a Fifteen Facts and I got so much great response on that!
#1 I am straight forward, creative, dislike rules, easily bored, determined, passionate, chatty and happy (most of the time).
#2 I met my boyfriend at the most cheesy, not classy bar where I ended up by accident while celebrating my 21st birthday.
#3 Online (window) shopping is my ultimate guilty pleasure. It relaxes me.
#4 I'm a huge lover of soccer. I love playing it, watching and analysing it. When the Dutch national team plays during the European or World championships, there's nothing that can separate me from the TV.
#5 I flew to France to see Hassan every single month in 2012, it feels like a second home.
#6 I've got one brother and one sister, who are both a lot older than me. My brother is dark haired and eyed like me, my sister is blonde with blue eyes.
#7 My blog has helped me a lot to open up and feel more confident.
#8 My intuition is my biggest gift. I'm never wrong about people.
#9 I once took the wrong suitcase back home from the airport. I opened up the suitcase in my room after a two hour ride from Dusseldorf (Germany) to the Netherlands, to only find food instead of my beloved clothes. Worst day of my life. LOL.
#10 When I was 15, I went to Paris alone with my best friend for a few days to celebrate New Year. I found myself so mature, but I actually was such a baby. When we checked in at our hotel, the receptionist asked us if we ran away from home.
#11 When I received my full-time job salary for the first time, I went nuts on Asos, throwing whatever I liked in my cart and straight to check out. Best feeling ever. Not even for materialistic reasons.
#12 I sometimes get camera shy in front of so many people on the street while shooting pictures for the blog.
#13 Tulips are my favourite flowers. And no, that's not because I'm Dutch.
#14 I desperately want to visit New York and something tells me that it might be happening in the near future.
#15 I'm afraid of the dark. It freaks me out.
#16 My English is fine, but I struggle when people spell a name. I always confuse the A for E, because the sound of A is an E in Dutch (if that makes sense at all).
#17 It's scary to give up a secure future as a lawyer and trade the country which I grew up in for a place located on the other side of the world, but I start to understand more and more each day what direction my life is going to take.
#18 One of the funniest things I've heard since I moved to Australia is this. Girl: So where are you from?  I: I'm from Holland. Girl: ? I: I'm Dutch. Girl: Ohhh. So you're Polish. WHUT?
#19 When I'm writing blog posts, I always listen to a progressive house playlist because it helps me concentrate and getting my thoughts organized. I'm listening to this one right now.
#20 Getting emails from my blog readers makes my day. I couldn't be more grateful when I hear that people enjoy what I do or simply ask me questions.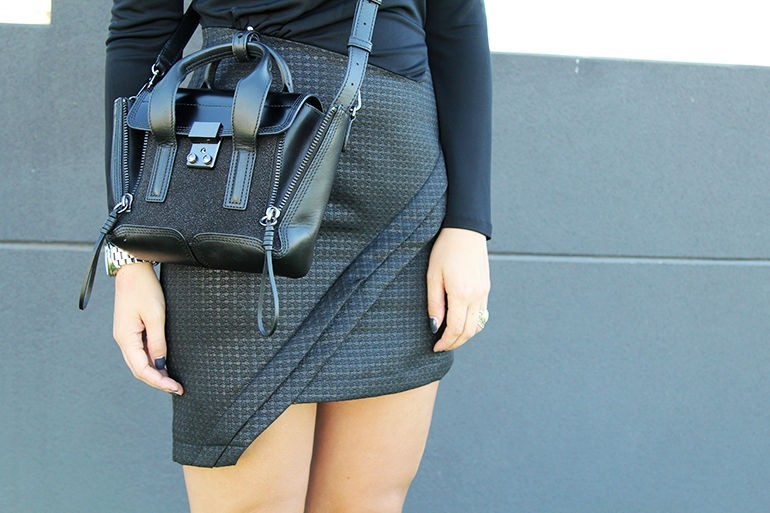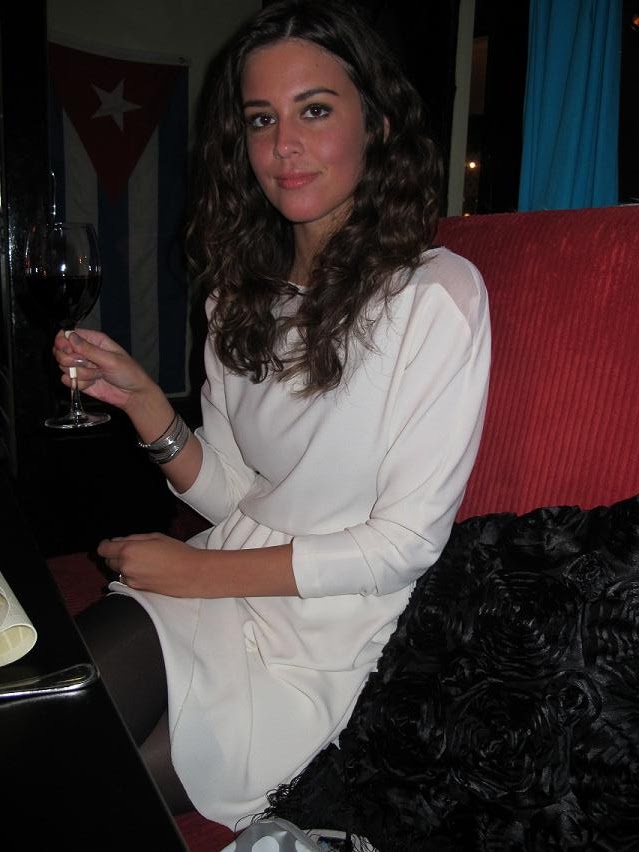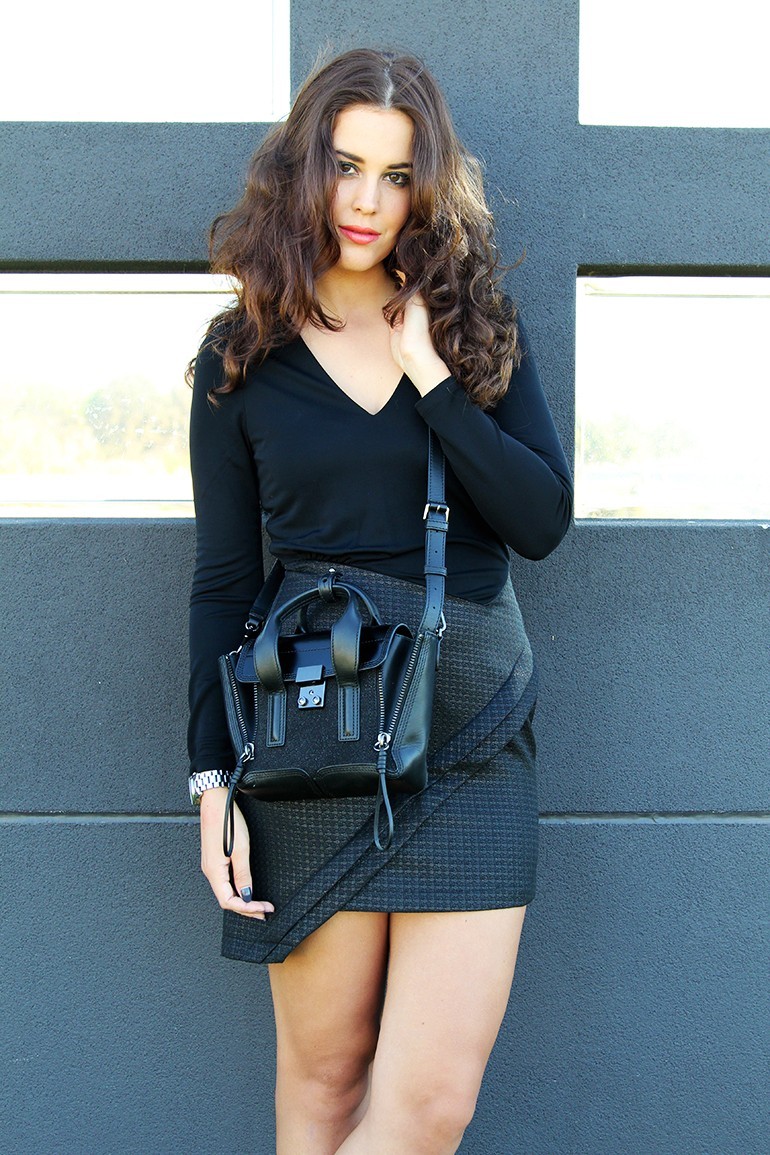 Pictures by Hassan Mounzer
Wearing: Wish dress, H&M leather jacket (similar here), 3.1 Phillip Lim bag, Michael Kors Watch, Karen Walker sunglasses