Flared pants are my thing lately. In case you didn't notice, have a look at this post. Other than them being very comfy, there's just something about the wide silhouette that seems to work exceptionally well on my body.
Wearing: Asos flared pants, H&M denim shirt (similar here), H&M golden sweater (similar here), Sam Edelman sandals, 3.1 Phillip Lim bag, Karen Walker sunglasses
The weather allowed me some layering, which I was more than happy to take advantage of last Sunday when I spend my afternoon in Fremantle. I bought this gold metallic sweater ages ago for a little less than 10 euro at H&M. It's funny to think that sometimes the cheapest of things I turn out wearing most. I styled my 3.1 Phillip Lim satchel a little different this time -a little cheeky maybe- but sometimes a shoulder bag looks better with a chain than a strap, so I took the chain from my trust Mango bag and placed it on Phillip. Couldn't help it, chain bags just rock.
Nothing makes me happier these days than spending my Friday night in with my man watching movies, cozy on the couch with the Coco the cat on my lap. Does that mean I'm getting old? Well, I don't really care. Sometimes that's exactly what I need after another busy week.
I hope you have a great weekend ahead!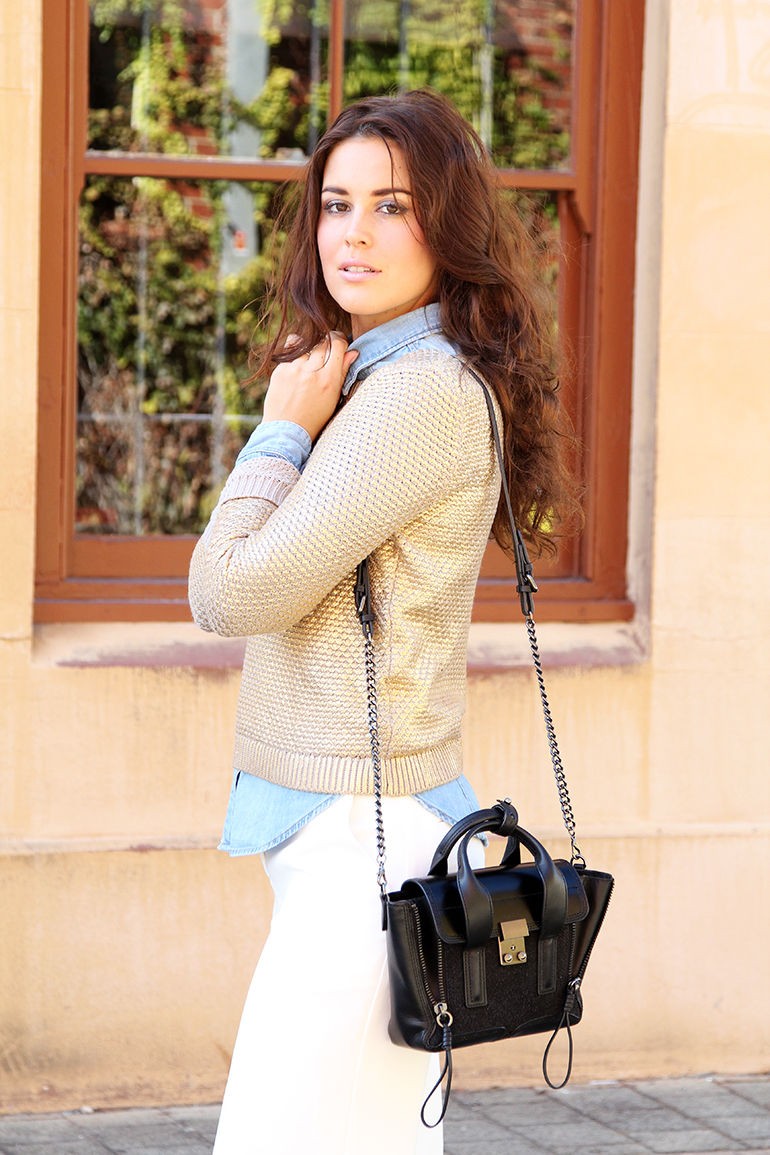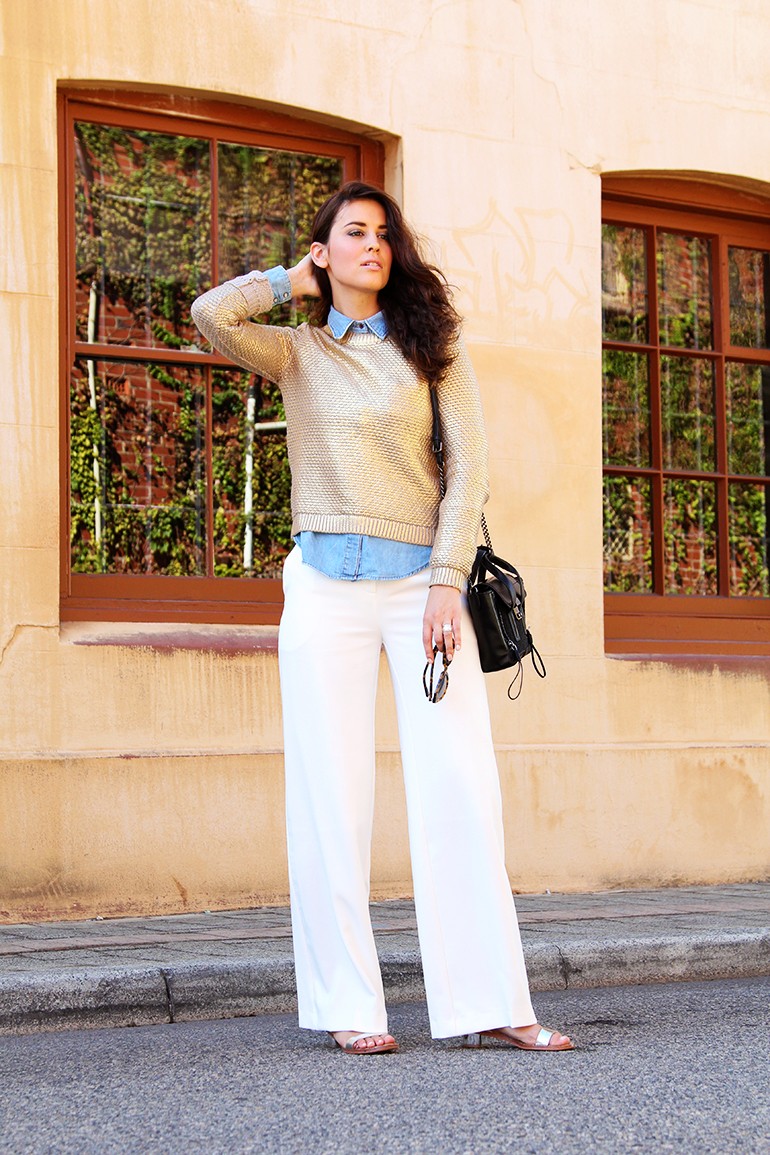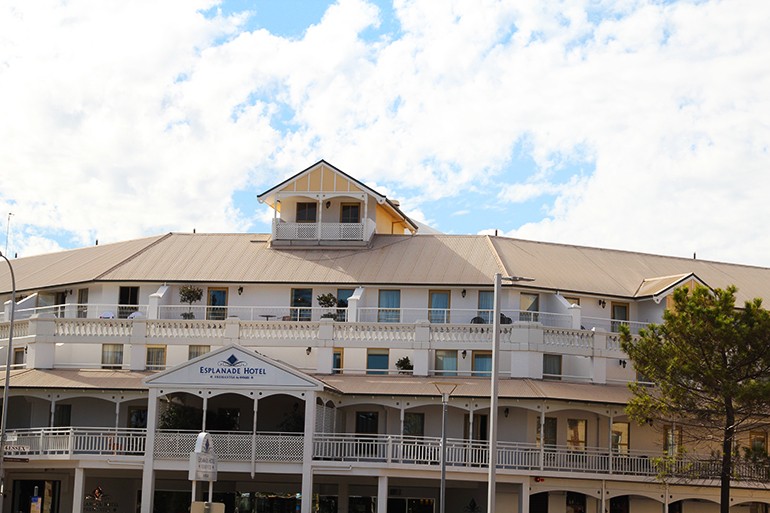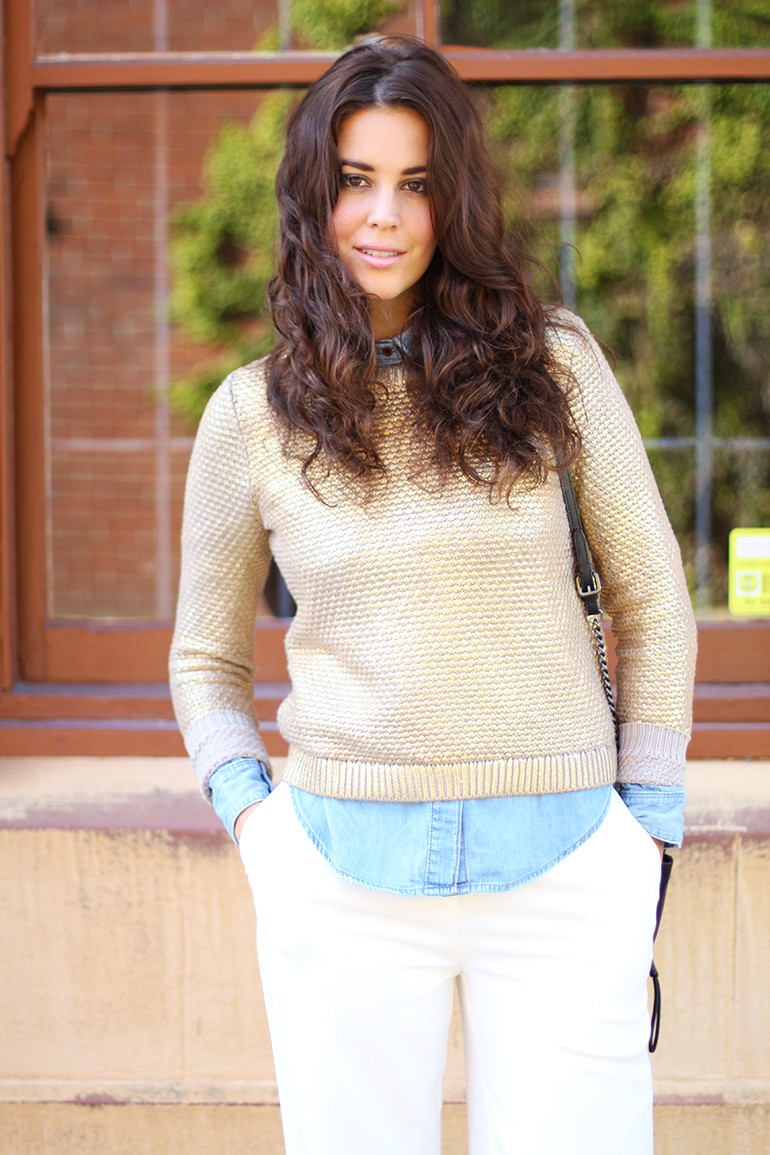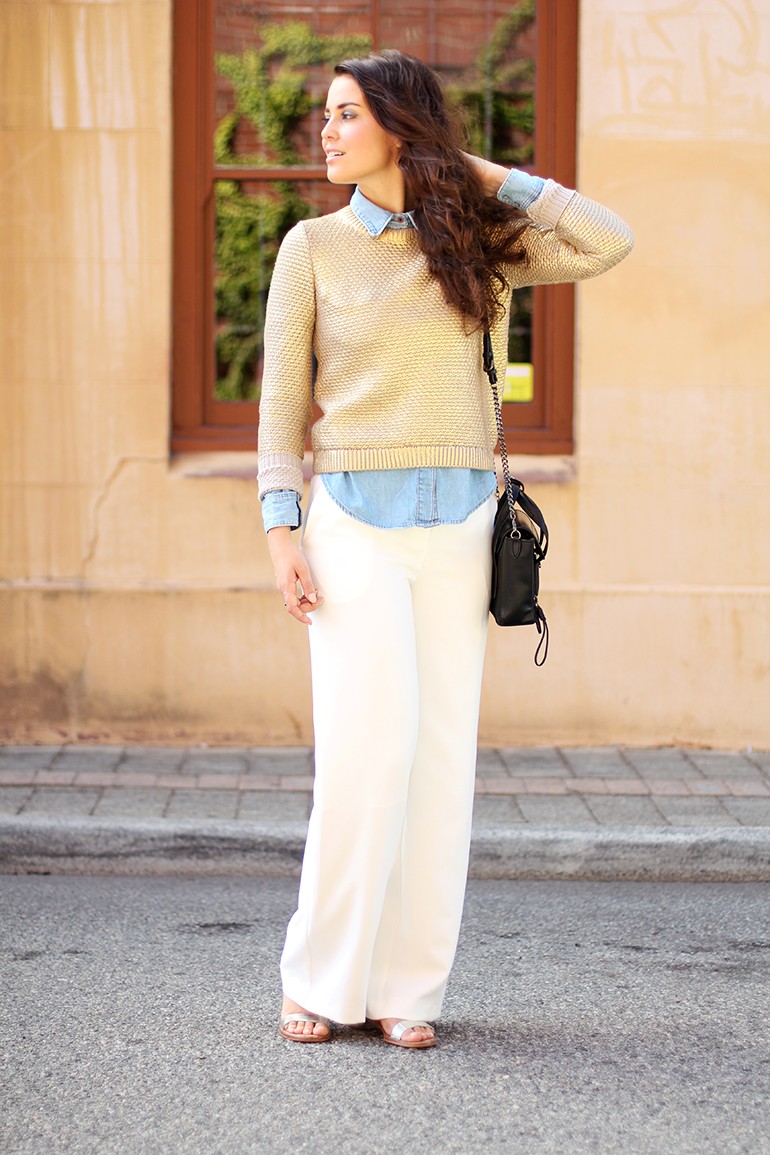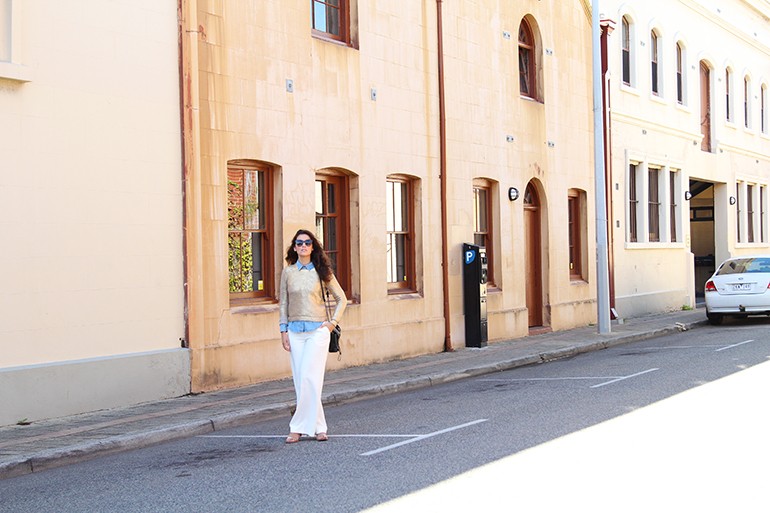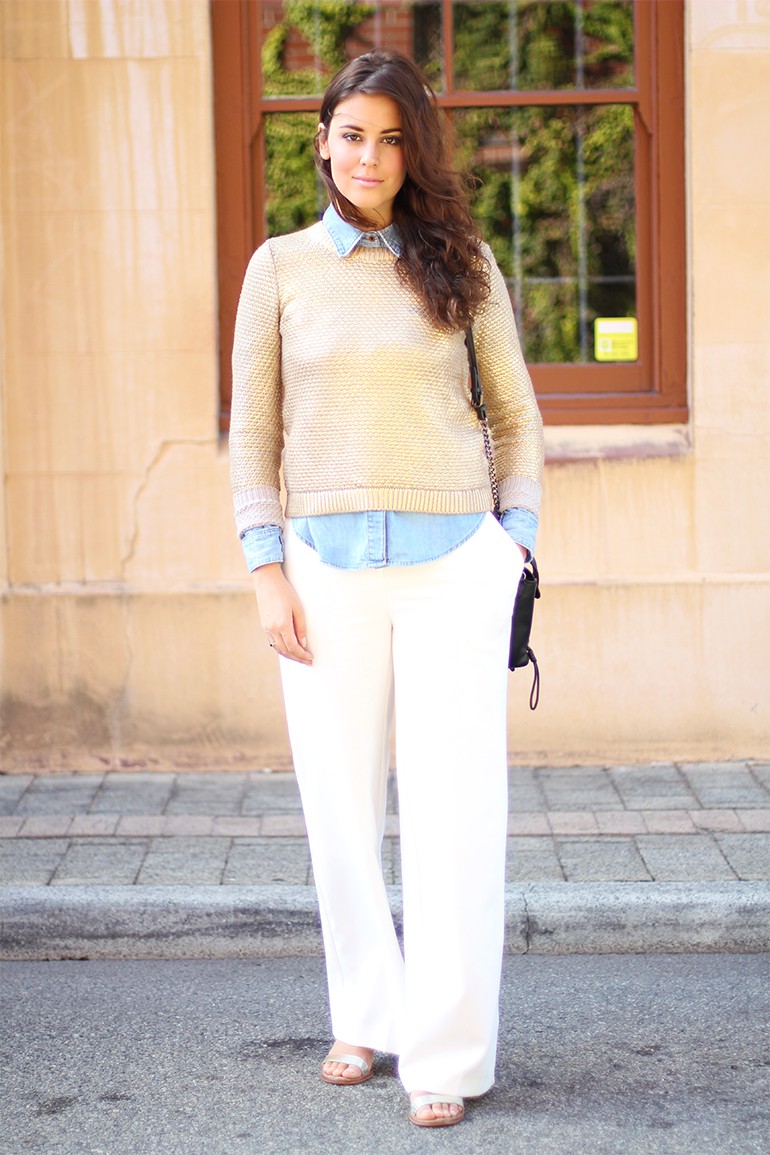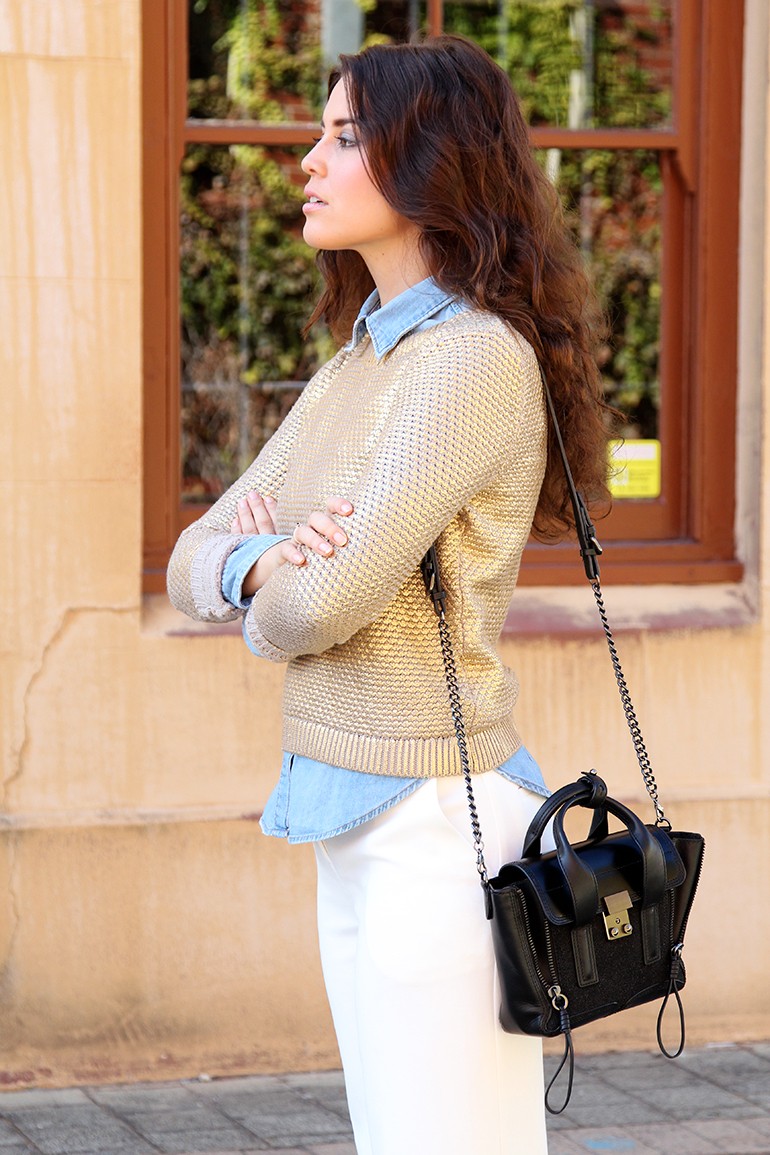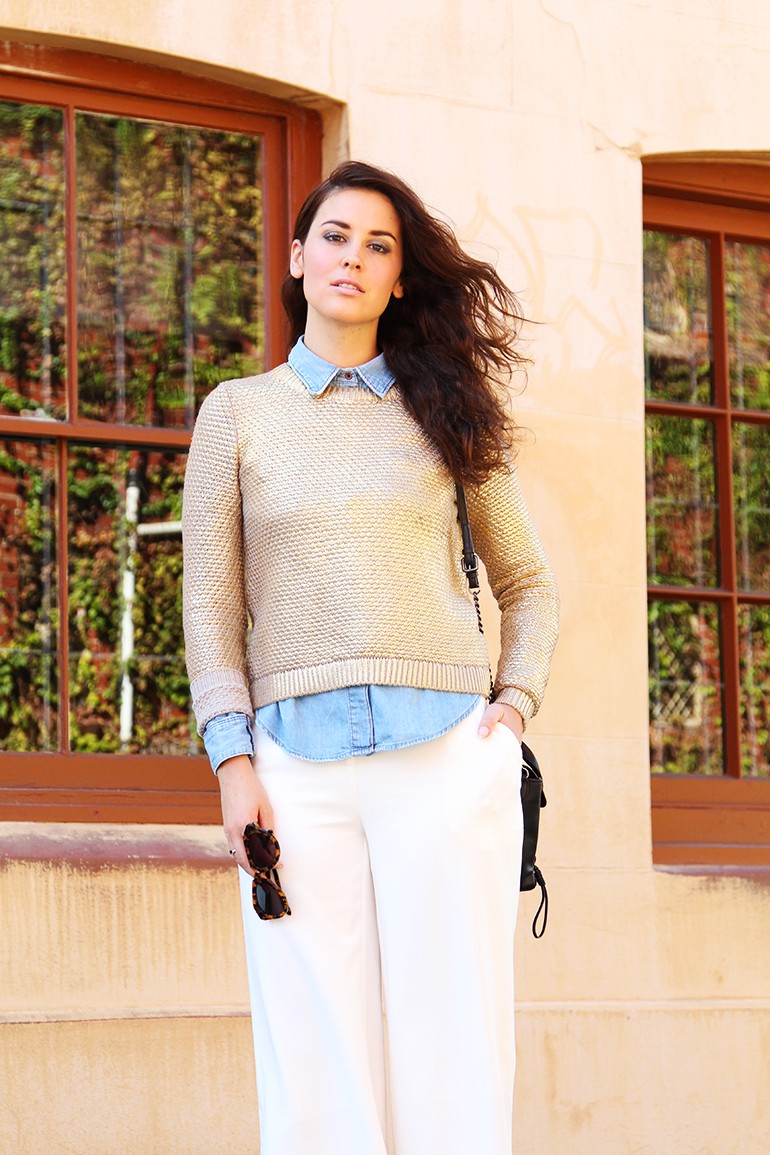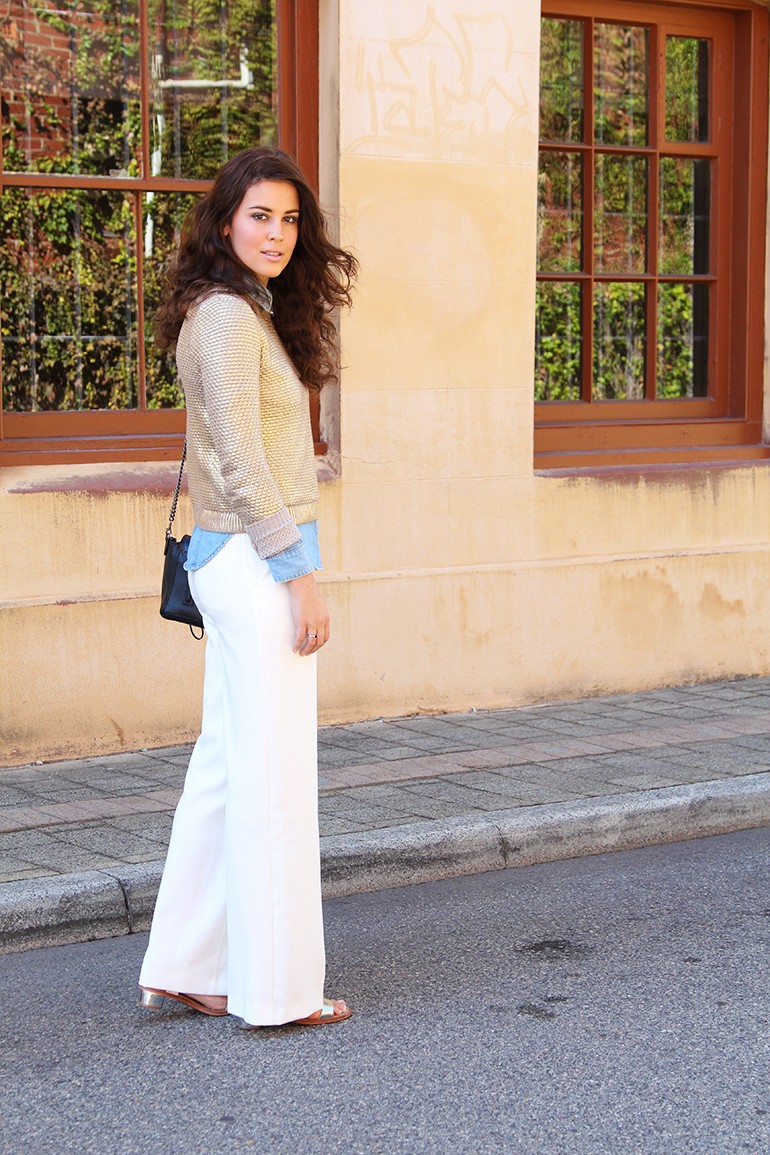 Pictures by Hassan Mounzer
Wearing: Asos flared pants, H&M denim shirt (similar here), H&M golden sweater (similar here), Sam Edelman sandals, 3.1 Phillip Lim bag, Karen Walker sunglasses