If you'd have told me 10 years ago I'd be walking around in a pink suit, I wouldn't have believed it.  
What can I say, life is full of surprises and so are we! Even though I no longer work in an office (well, at least not the traditional kind), I personally believe this is an outfit very suitable to wear to work. To spice things up, to make a statement and to simply have fun with what you wear in a world that is oh so black-white-grey.
We decided as a team to take it easy in August, which resulted in us spontaneously spending a week in our home town to chill, catch up with friends and shoot several of our FashionContainer projects in the picturesque streets of Deventer.  Not the most ideal place to be walking around with 10cm heels, but hey, at least it looked good with the outfit. And I swapped them for a pair of loafers soon after.
At first when I purchased this Marks & Spencer jacket, I didn't think it would be a very versatile piece. After all, it's powder pink, not a colour I normally wear on a daily basis. But I changed my mind! The classic cut and not too prominent pink shade make it great to wear for example during the transitional months of September and October until fall really kicks in…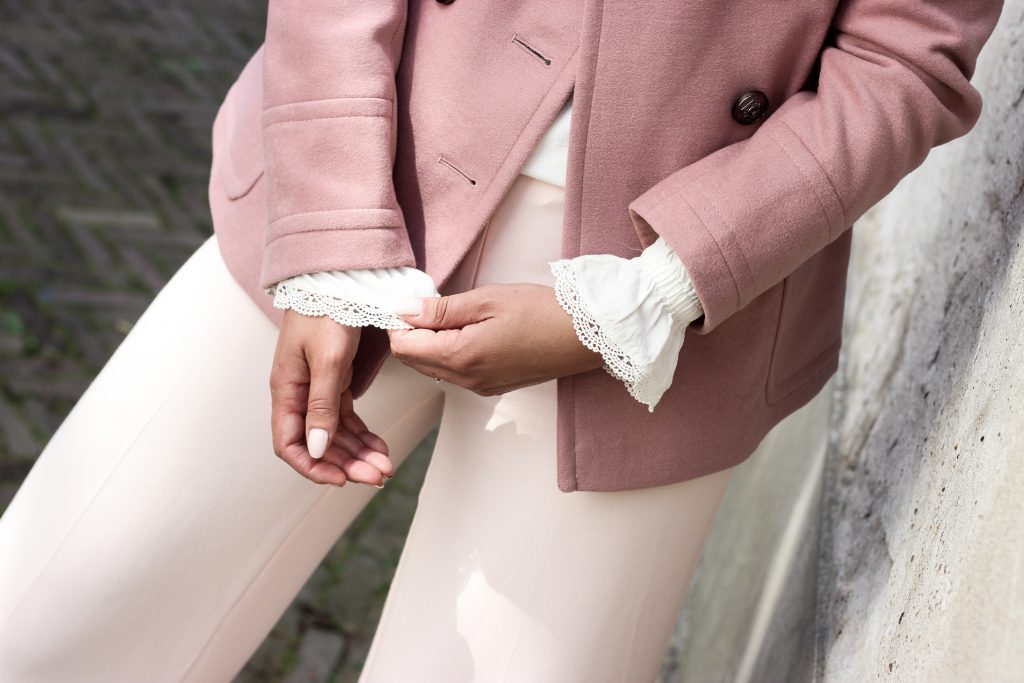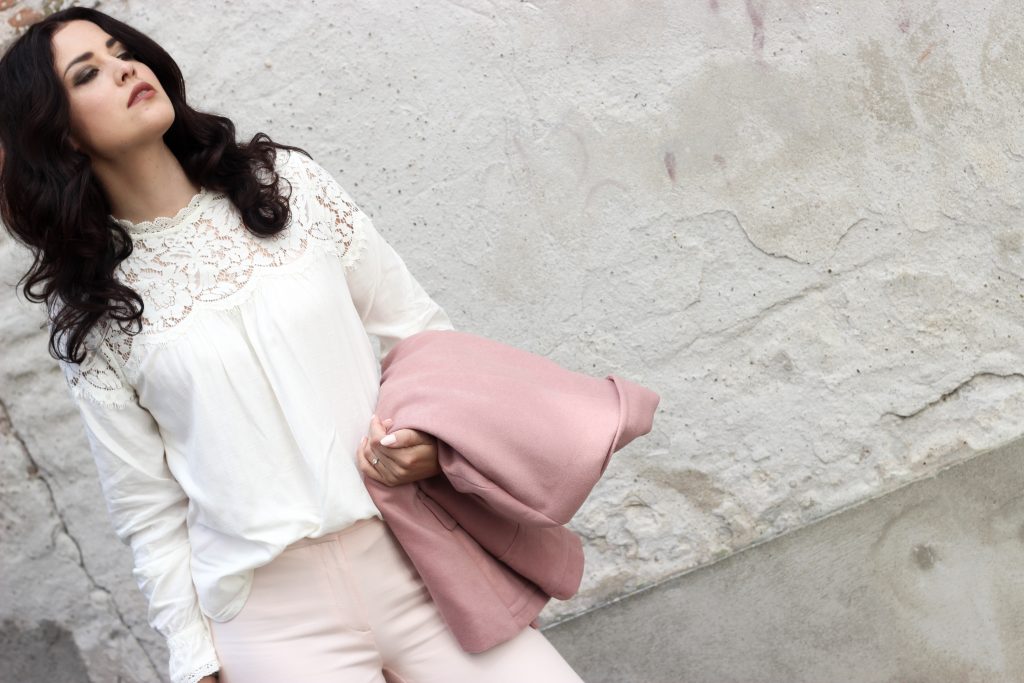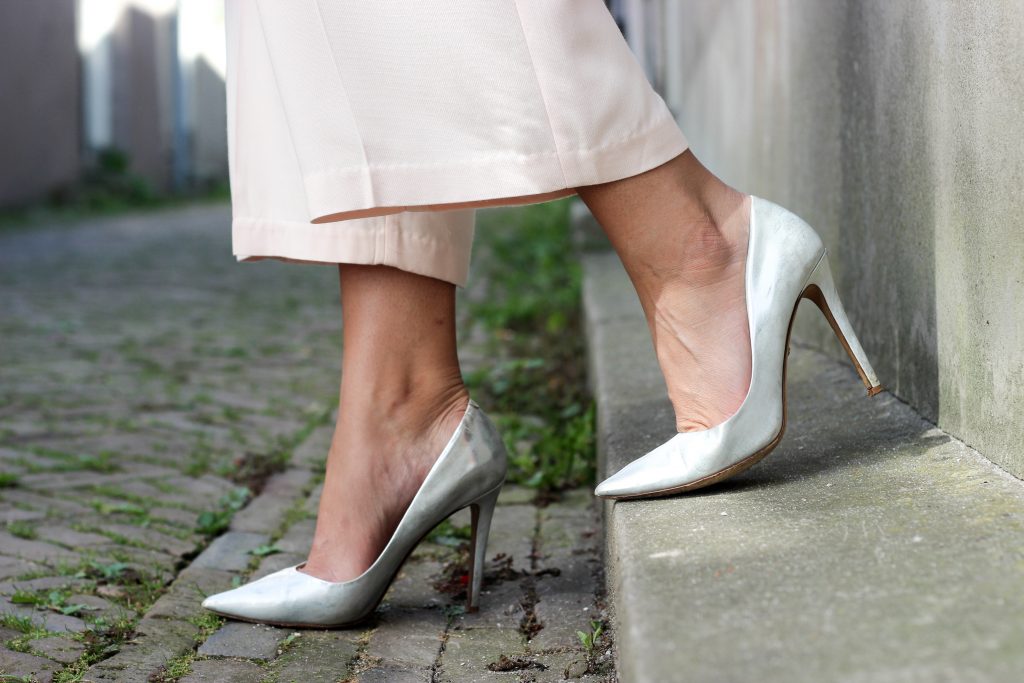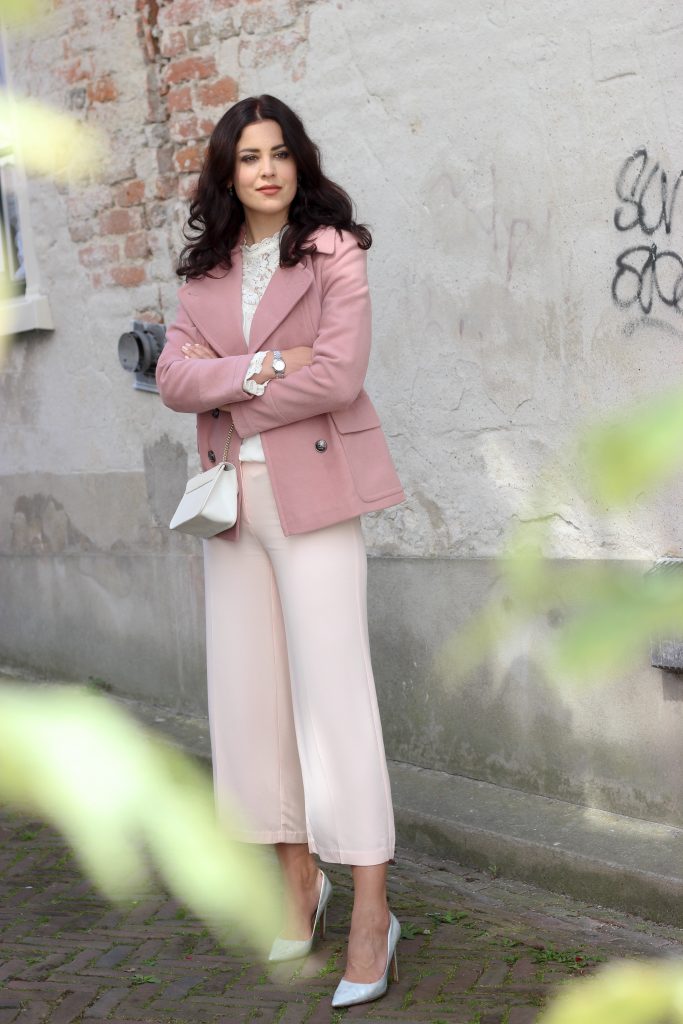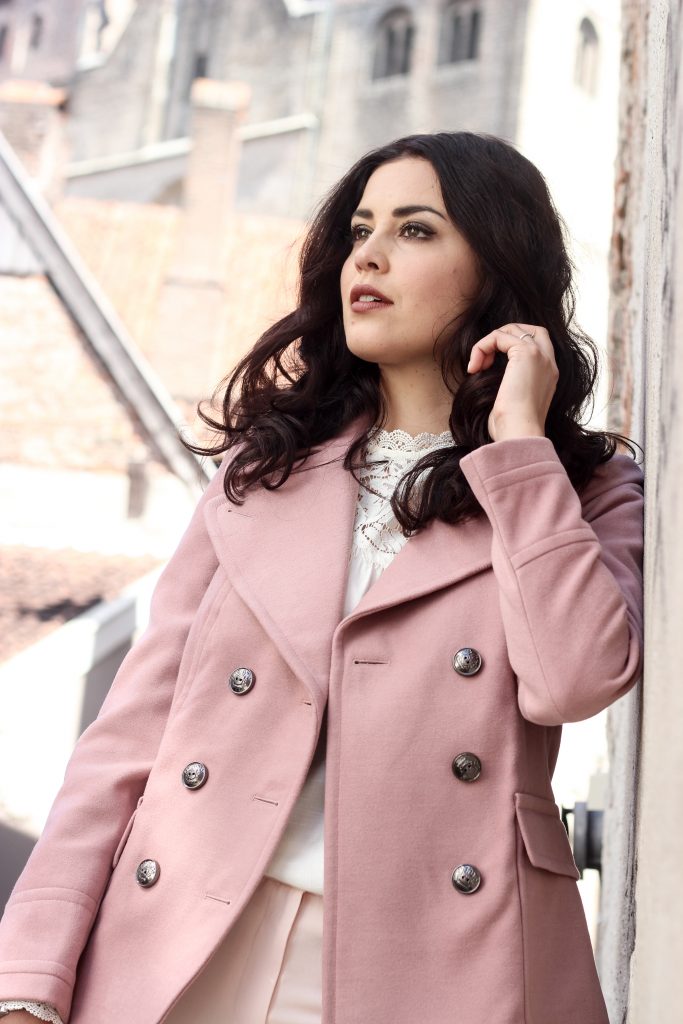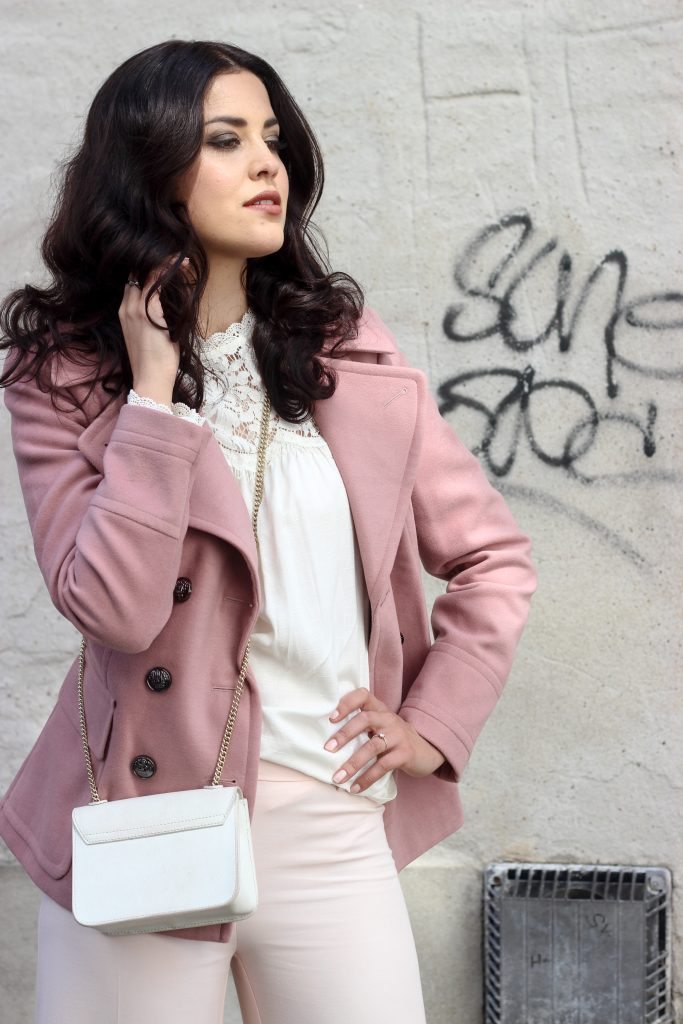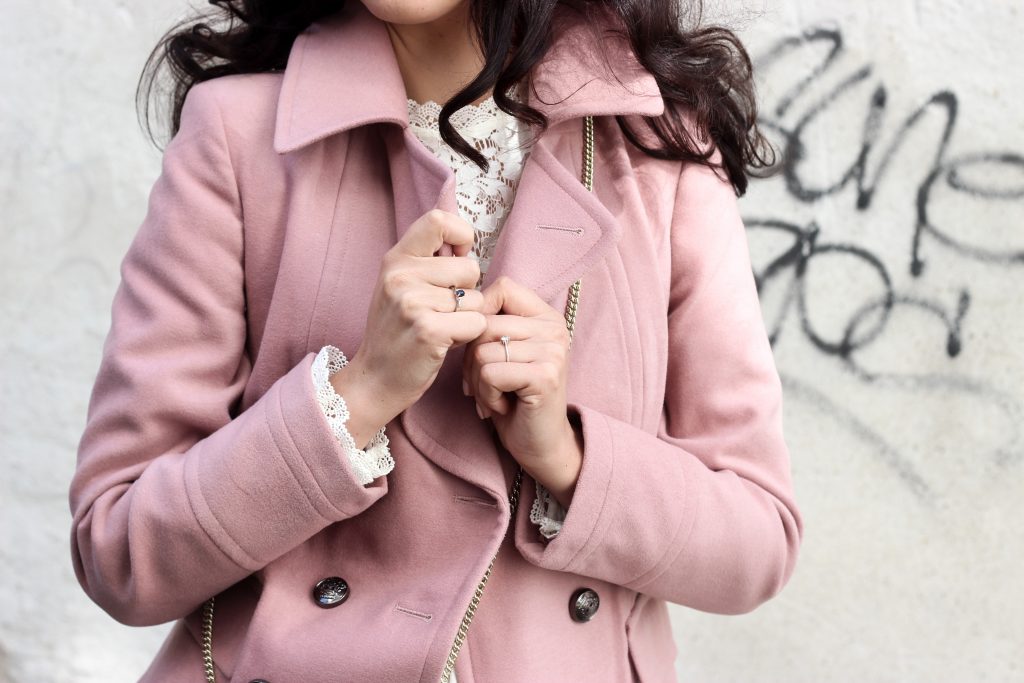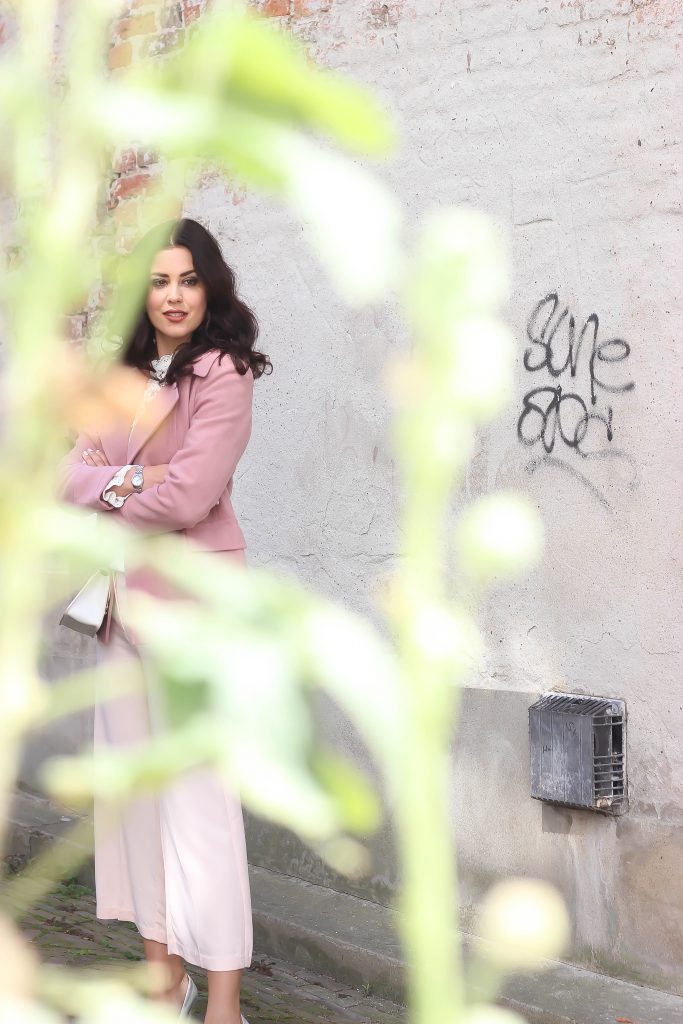 What I'm Wearing: Marks & Spencer peacoat jacket, Marks & Spencer lace blouse, Marks & Spencer trousers, DVF heels, Mezzanotte bag, Michael Kors watch
Photographer: Tatiane Kozijn | Instagram: @tatianekozijn
Location: Deventer, the Netherlands