Purple. I never in the world thought that I would enjoy wearing this colour. But hey, life and people are full of surprises ;).
We were in London last week for meetings and while there, we also took the chance to use London's beautiful streets to shoot some of November's projects for FashionContainer. I'm wearing a classic ensemble with various shades of purple and a pair of grey trousers to pull everything together. I really like the purple, burgundy, dark red-ish colours I see in the stores this season and love to experiment some more with this palette! So more to come, I assure you.
This classic coat by Oasis is the perfect addition to my winter wardrobe. It's easy to style, great to layer with (it fits a chunky knit underneath :)) and the colour is simply…. stunning! How do you feel about purple? What do you think about the look?
Scroll down to get all the outfit details and don't forget to leave a comment!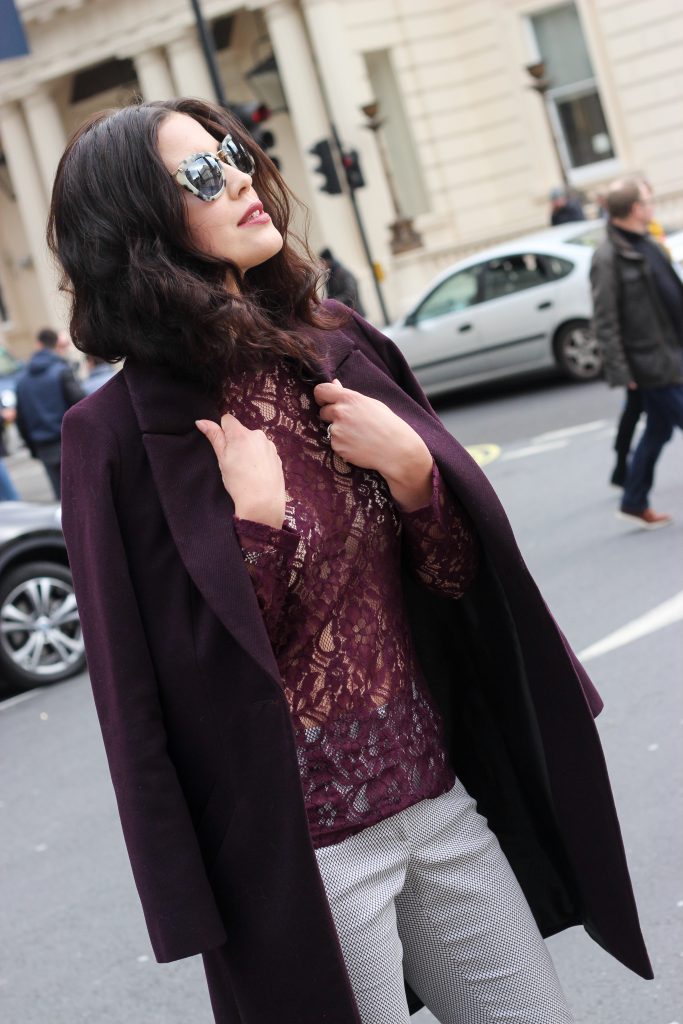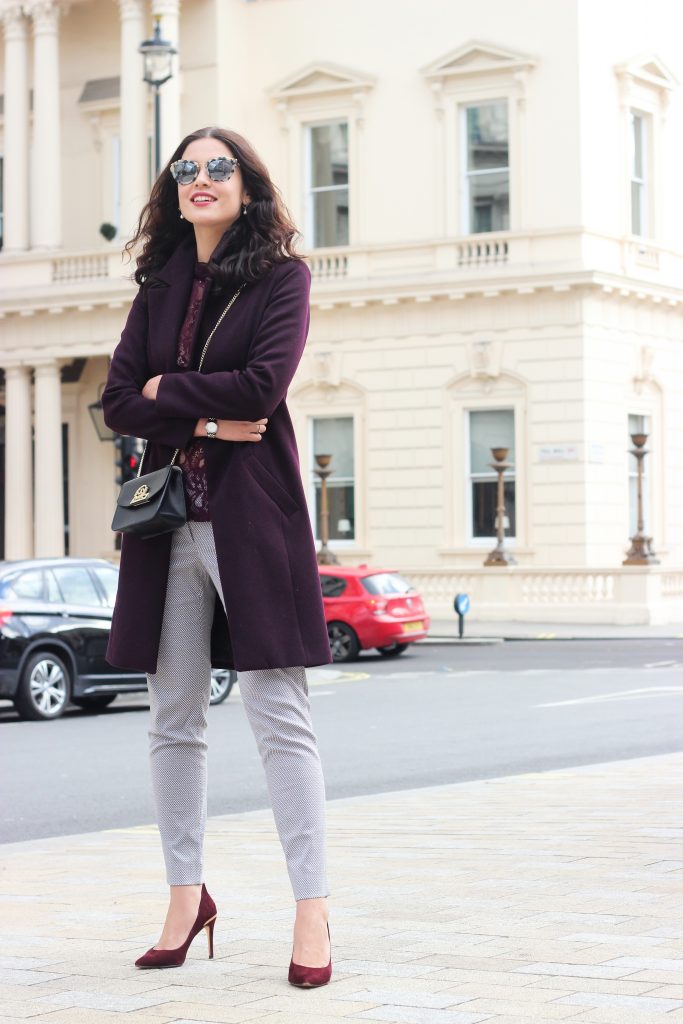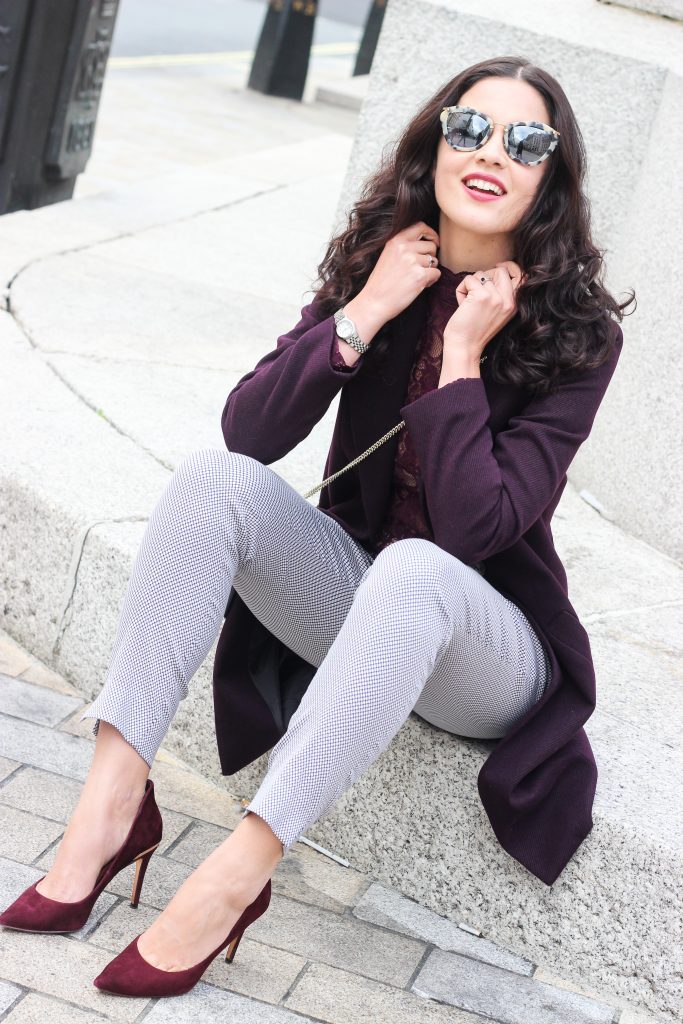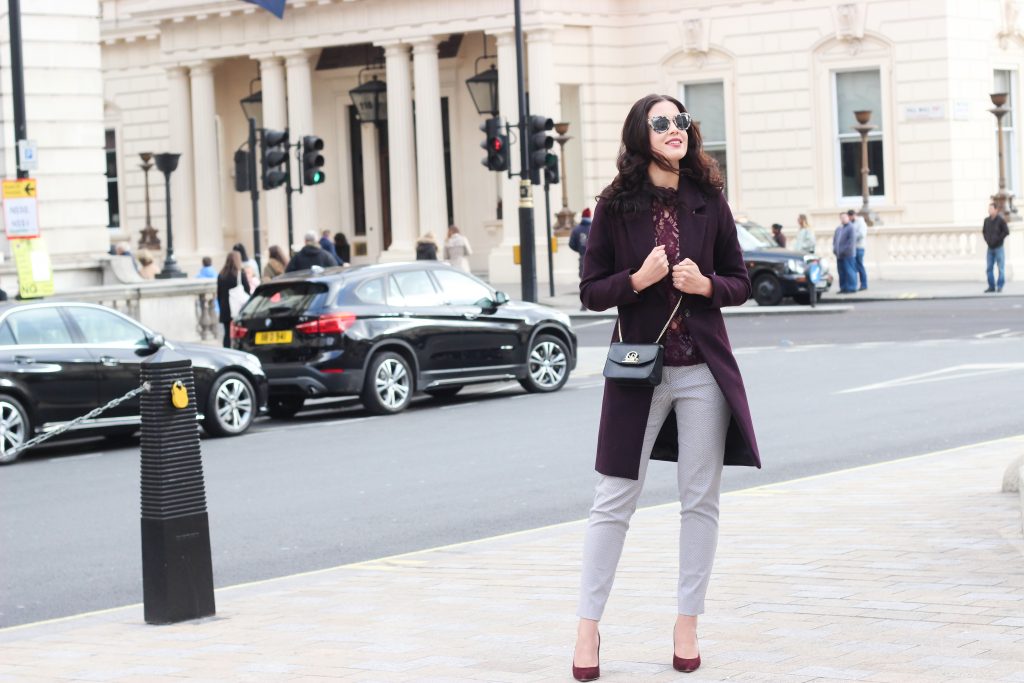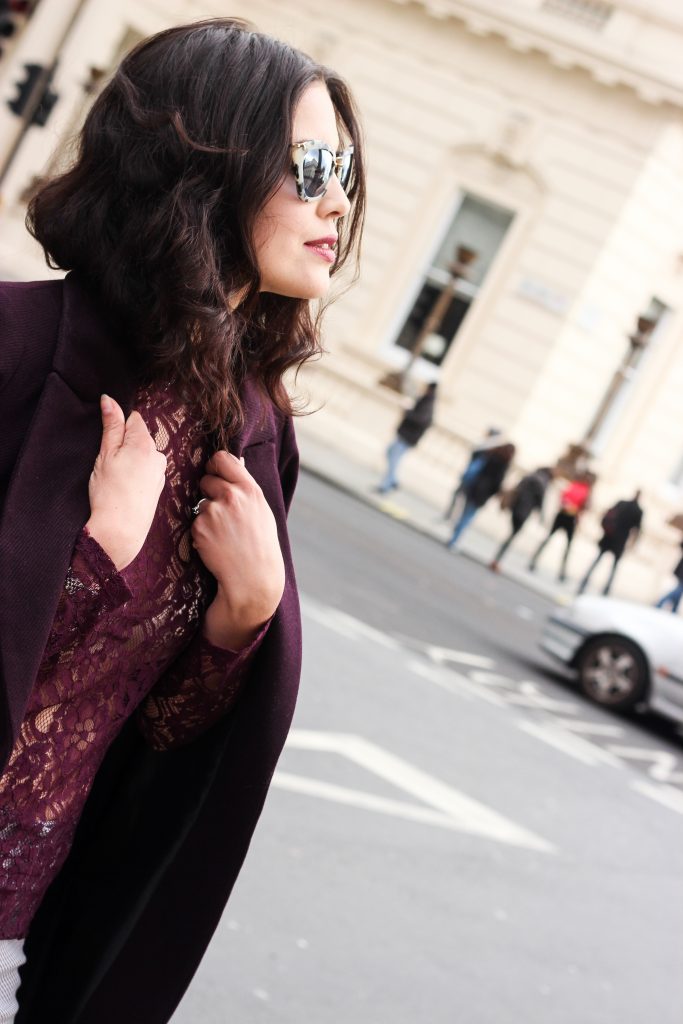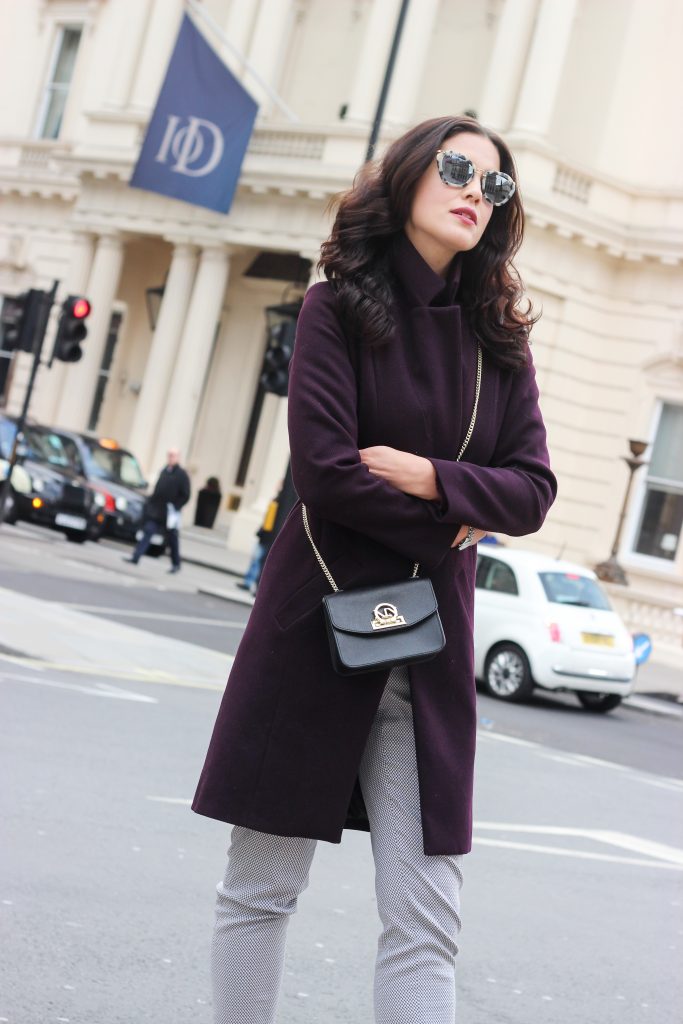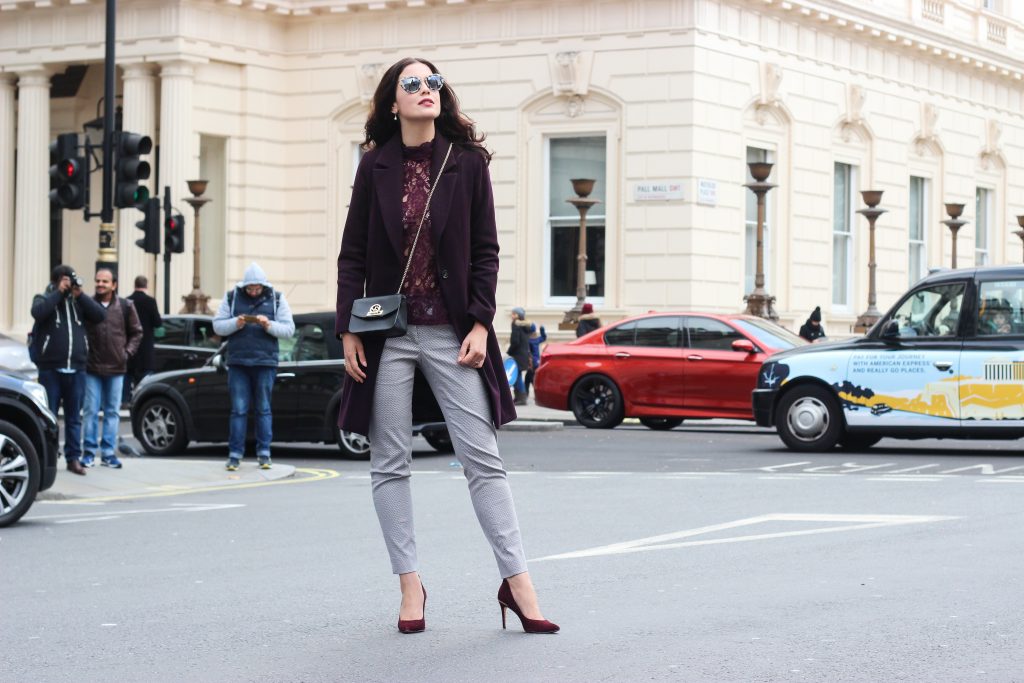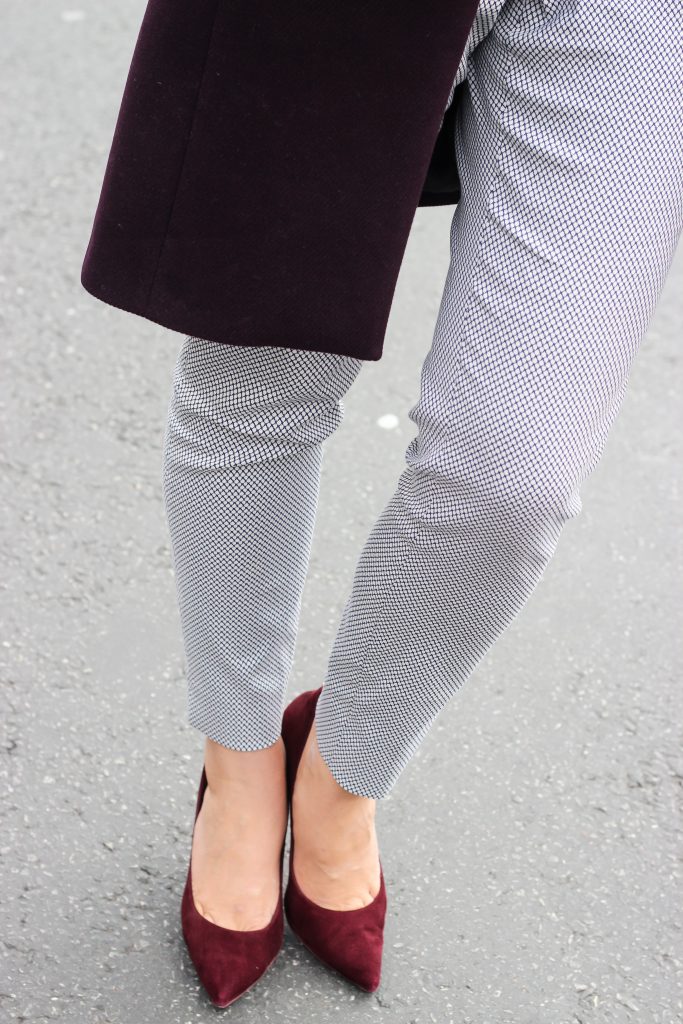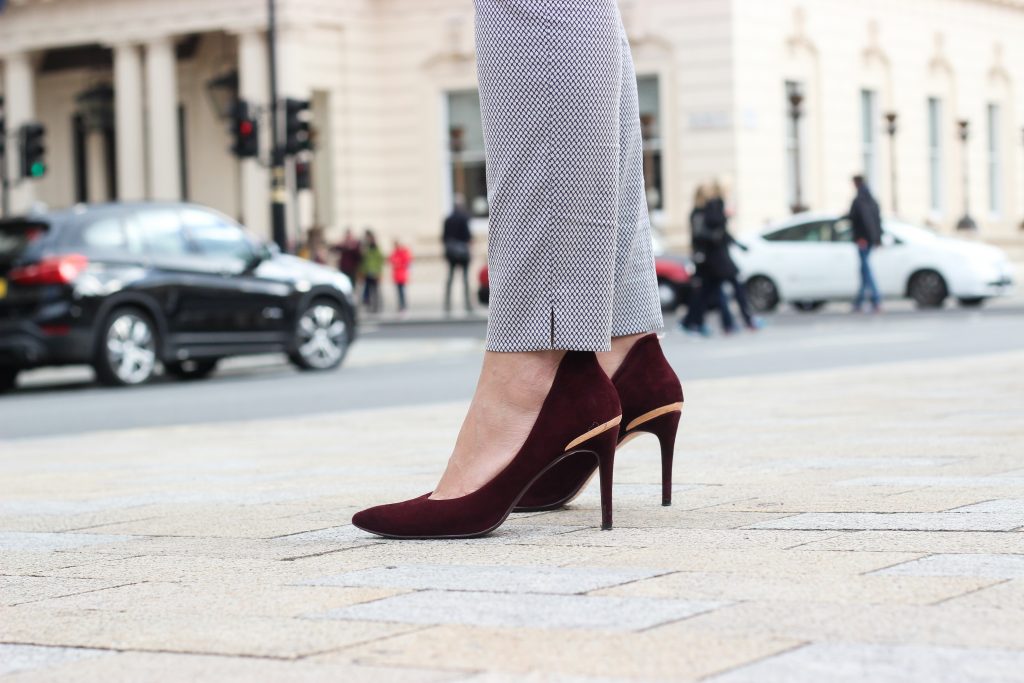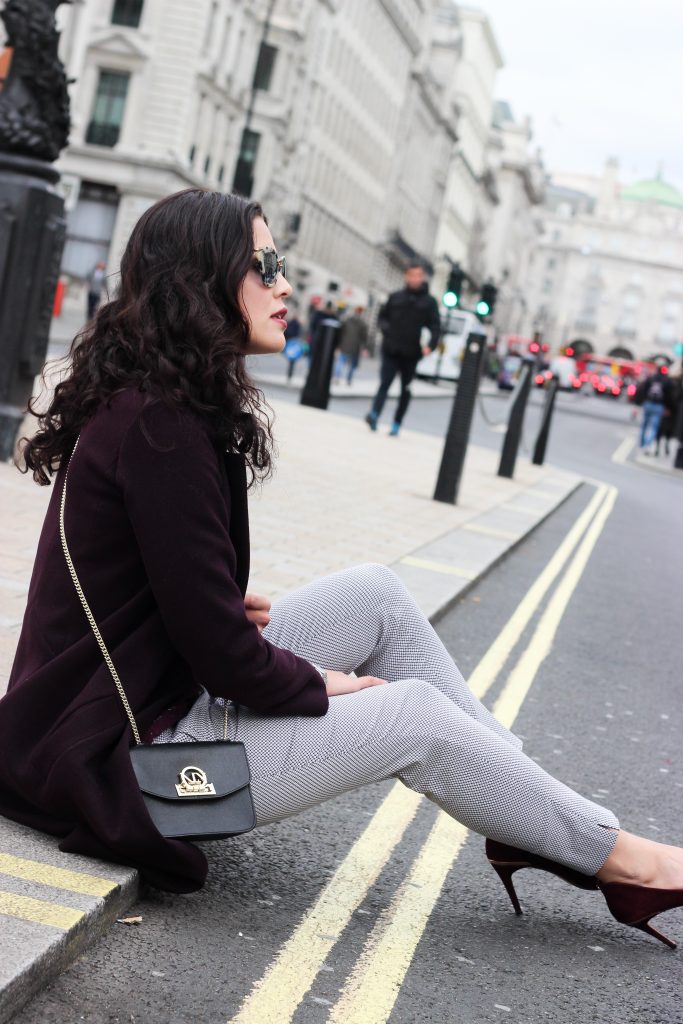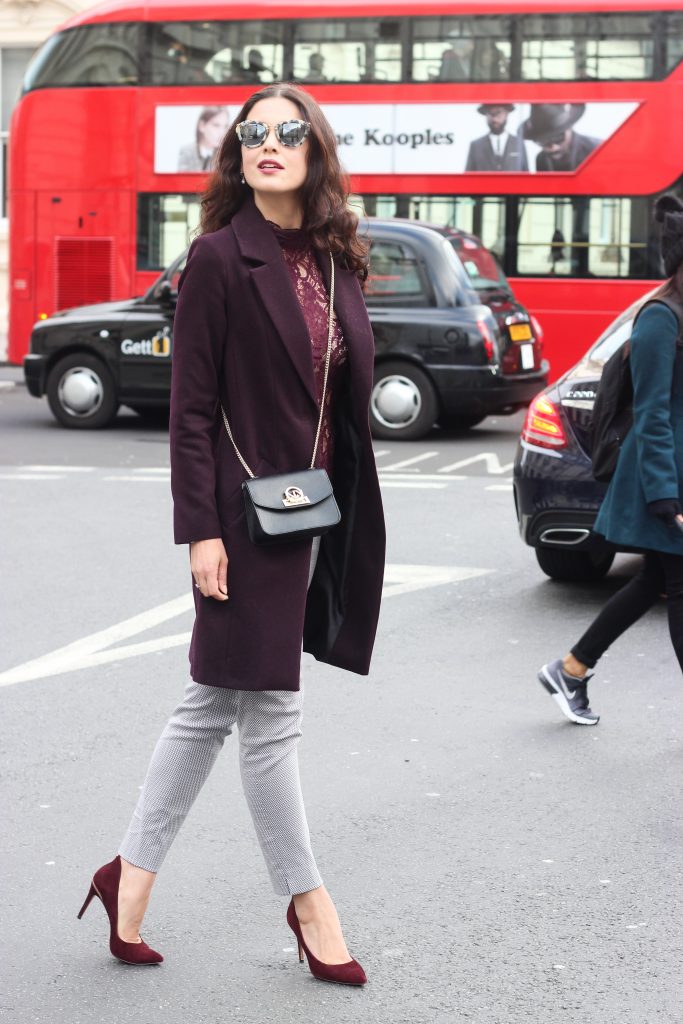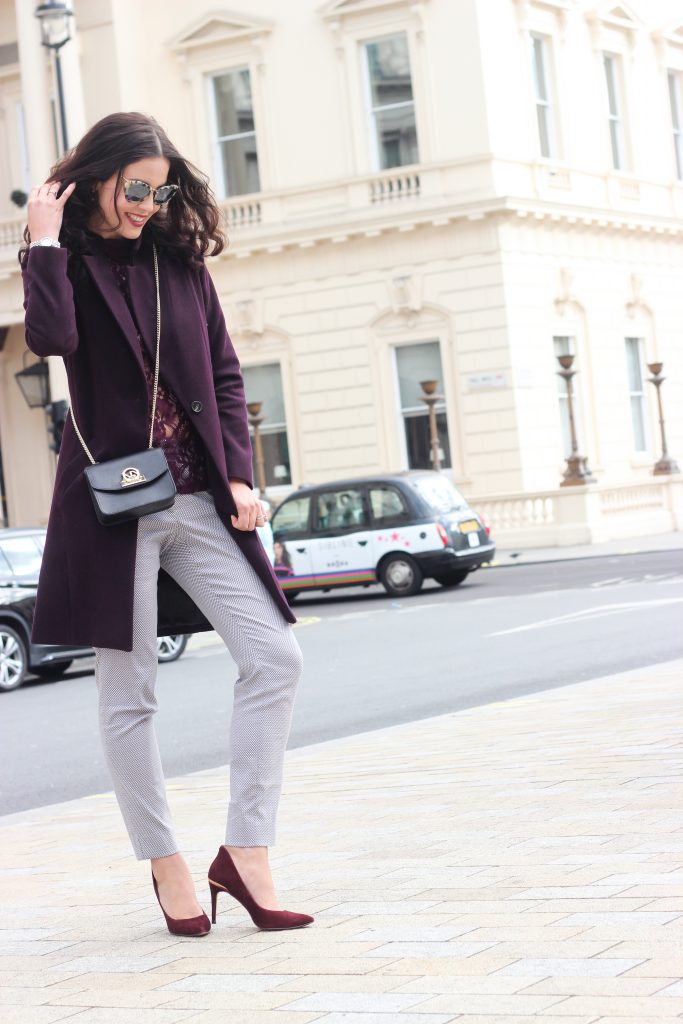 What I'm Wearing: Oasis coat, Oasis lace top, s. Oliver trousers, Ted Baker heels, Mezzanote bag, Miu Miu sunglasses
Photographer: Tatiane Kozijn | Instagram: @tatianekozijn
Location: London, England