It's kind of random to start a post like this, but my current state of mind is something like: "Man, it's hard being a grown up". The routine, the responsibilities, never having enough time to get things done, it's just frustrating. To be quite honest, I'm having a hard time finding the right work and life balance and to stay on top of it all.
As you can probably see coming, this week was a busy one. The posts here on FashionContainer don't properly update on all browsers at all times. It has something to do with the website caching, but for some reason I (and the developer I worked with) can't figure out what's causing the problem. So I've been doing research myself. Lots. If you happen to know someone in Perth surroundings who is a genius with WordPress, please gimme his or her's details! Oh, and of course that's only one of the many reasons that this week was busy, ha ha.
There's also fun things that happened this week, thankfully. Hassan customized a pair of white canvas shoes for me (photo above) and I think they're the best thing. He's really into drawing (and pretty darn good at it too), you can see some of his work here. It involves a lot of cool patterns, shapes and colours as you can see.
Last weekend I purchased some new basics for summer that are now being displayed on my main rack (3rd last photo). I was lucky enough to find exactly what I was looking for, most of it for a ridiculous price (around $10) as well. I shot some content this week for a wardrobe post that will be up on the blog in the near future. I haven't done a post like that since a long time and because I'm getting my home in order again after the "we're not moving to Dubai" story, I might as well show you.
On Friday night Hassan and I went out for burgers at the best place in town, if you ask me: Jus Burgers. It made me feel kinda nostalgic, since we were in Subiaco, the neighbourhood I lived when I first came to Perth. We ate at this place at least once a week sometimes. Oops. It was my first time living on my own for good and I have to say that I kinda struggled managing it all (meaning: cooking at home every night). Any way, if you haven't tried this place yet, definitely DO! even though I'm sure most Perth locals are already familiar with it any way. I usually go for the fish burger. A bit unusual I know, but I love it. OK, enough burger talk.
On Saturday Hassan and I went to Fremantle not only to grab some lunch and have a stroll, but also to take some outfit photos like usual. This spot (photo 8) above the Fremantle prison was a nice and picturesque backdrop. Definitely different than what you expect from a prison, no? after we finished shooting we went to Moore and Moore cafe (photo 6,7,9), a really cool place that also features an art gallery inside. Great food and ambiance, a must visit. We shared a panini and of course we had coffee too. That night we were invited at a friend's place for a barbecue, a guaranteed good time!
On Sunday the weather started of horrendous, but in the afternoon it started clearing up. Hassan and I were on the way to the gym, only to find out that there was a crazy amount of not moving traffic on the high way. No idea why, but instead of going to the gym, we decided to go for a walk outdoor at Point Walters reserve. I'd never been there before (which I highly regret), but it's a truly amazing spot to go for a walk and enjoy some fresh air. There's a sand bar that goes until very far into the river (photo 11), which is an exceptionally beautiful view. We ended our walk with coffee (duh!) and a pecan chocolate slice at the local cafe. That evening Hassan made us home made pizza (photo 11), which was d-e-l-i-c-i-o-u-s and we watched a movie (Silence of the lambs). Gosh, such a creepy one. But it was good!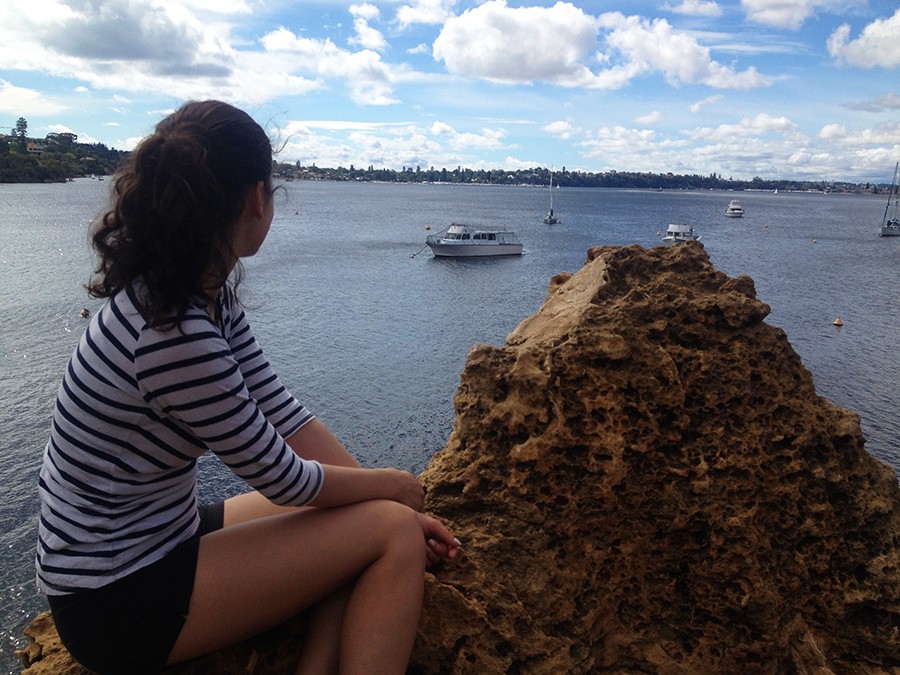 Reaching the top at Point Walter's reserve.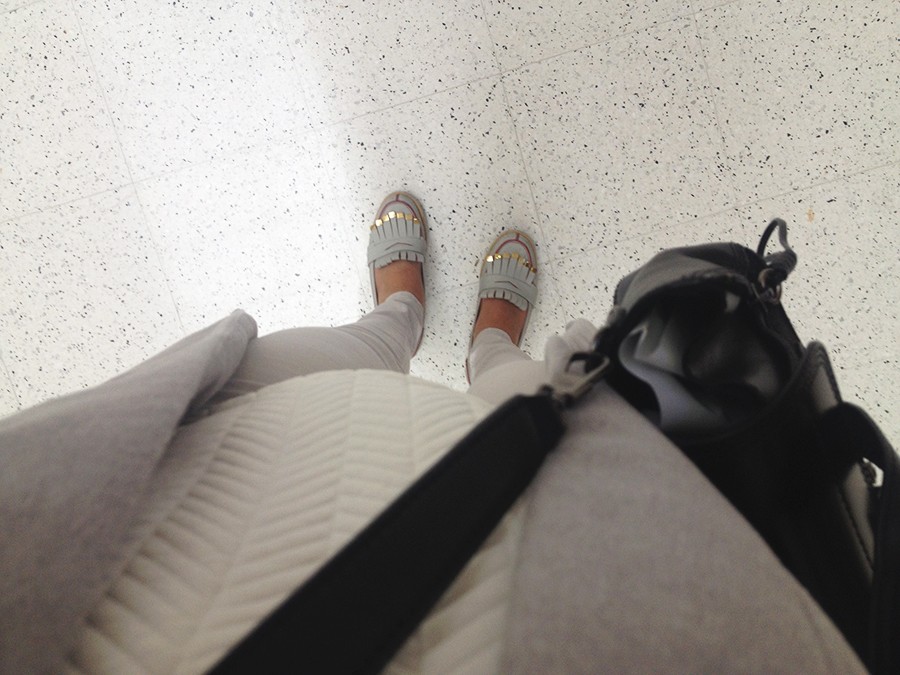 On Saturday I went for a quick run to Garden City shopping centre. I purchased a layered necklace at Sportsgirl a few days earlier and I loved it so much that I wanted to stock up in another colour as well before they'd sell out. You can see what necklace I'm talking about in the outfit with the grey dress as seen in one of the photos below.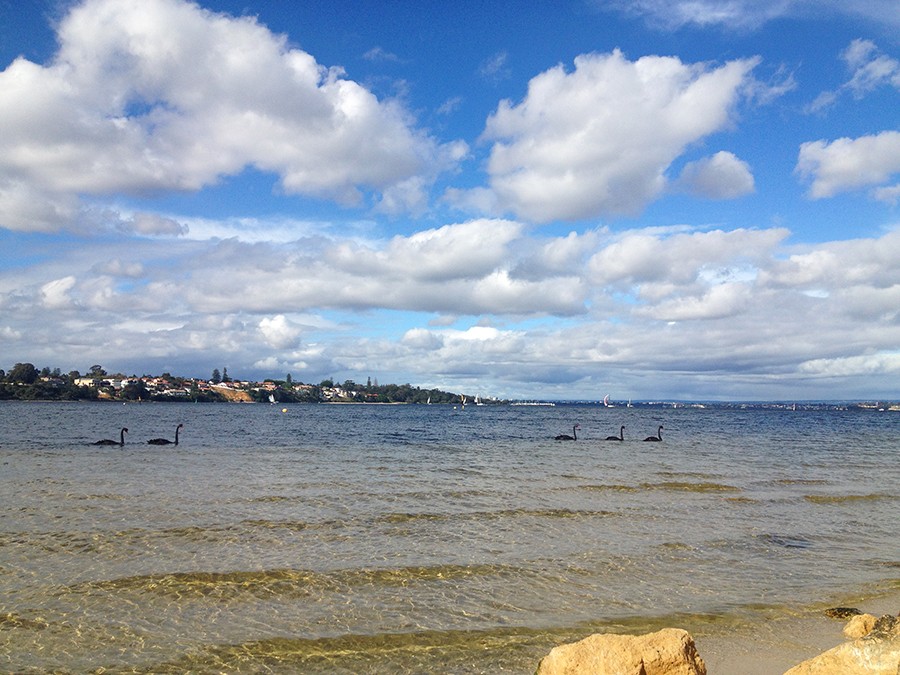 It's called Swan River for a reason. I didn't believe it when somebody told me when I first came to Australia that there's dolphins in the river, but when a colleague told me that there's bull sharks (!!) in the river too I really freaked out. I checked Google and it seems like she's right.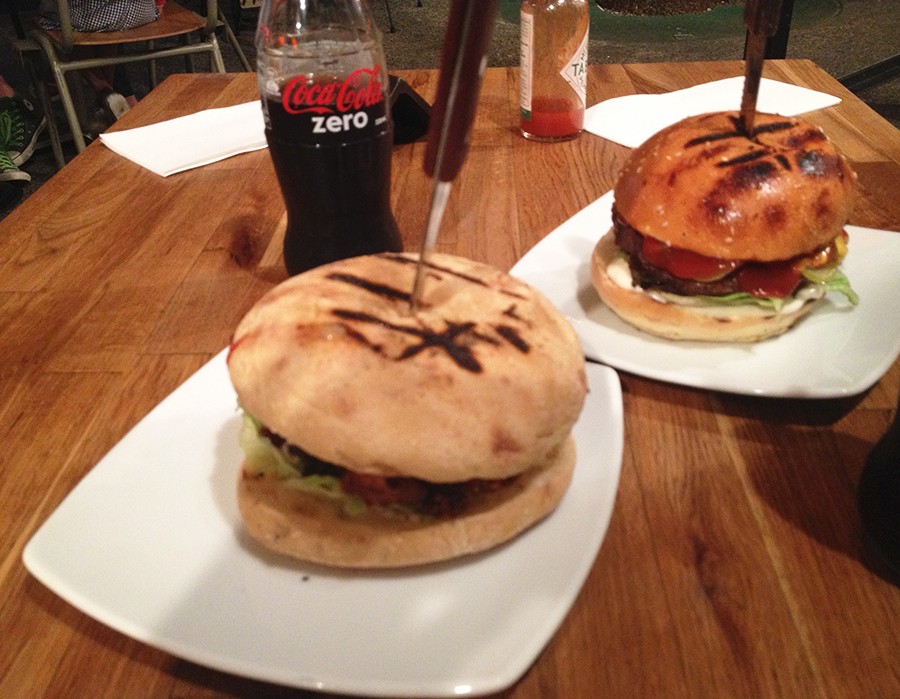 Friday night, burger night. These are seriously the best burgers you'll find in Perth.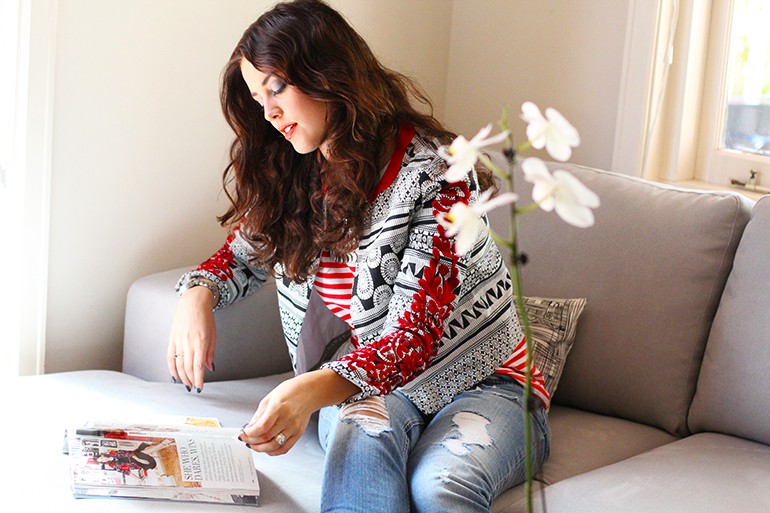 On Saturday I quickly popped in Portmans to try on a pair of white culottes. Here I'm showing you my new grey sleeveless jacket I bought a week ago, in the change room of course. It's one of those trends this season that I adore. I'm also having my eye on this one from Topshop. Which I'll not order, because it seems like Topshop in Perth opens in a week or so. Exciting!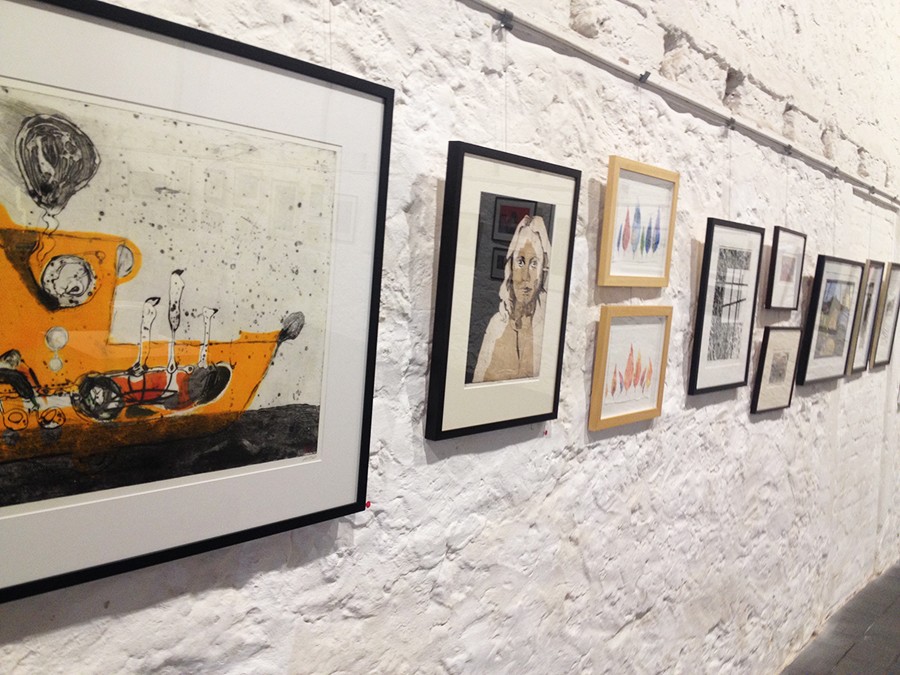 A glimpse of the Gallery in Moore & Moore. They seem to change up the collection very regularly, so there's something new to see each time I visit.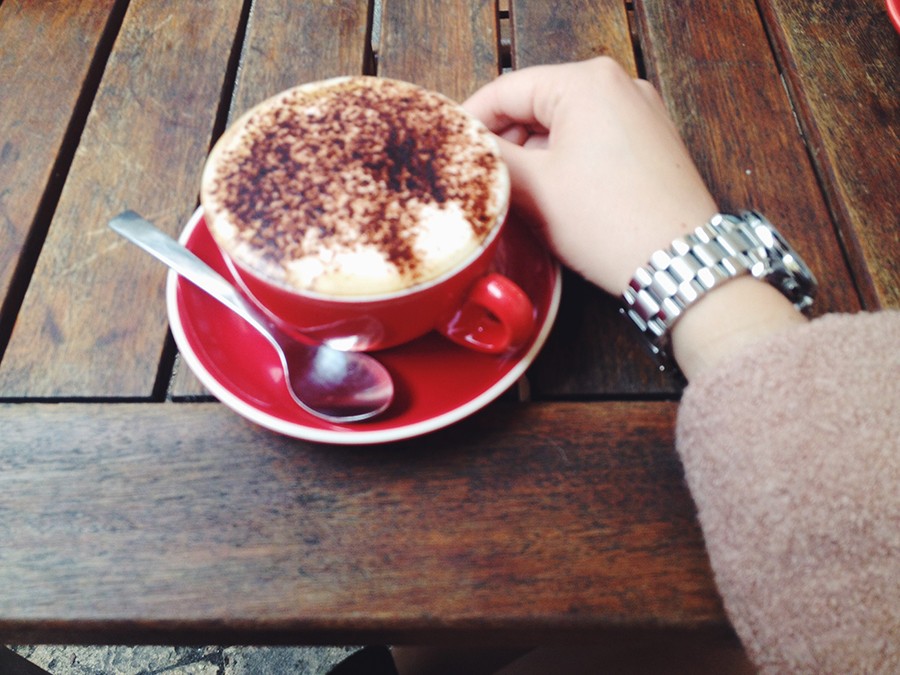 Like I already said on Instagram: the coffee at Moore & Moore is goood!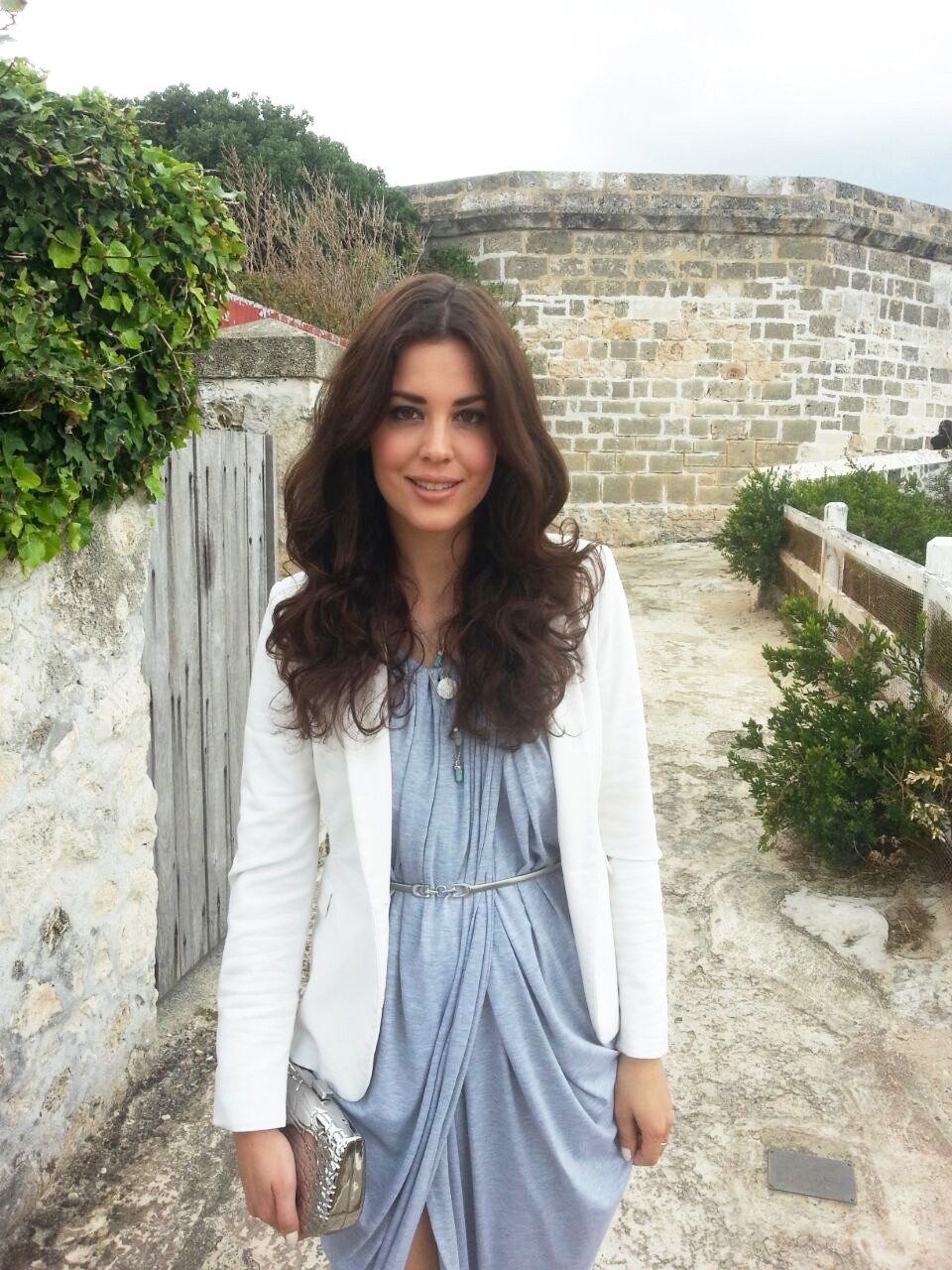 A comfortable and laid back outfit with a grey wrap dress and white blazer that I wore on Saturday. More of this outfit is coming to the blog soon.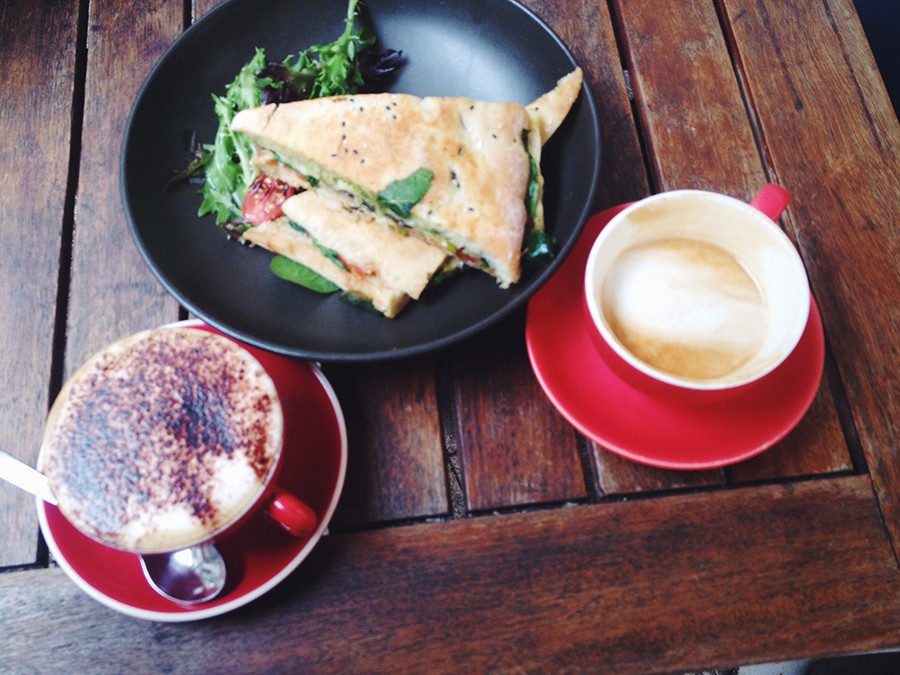 Lunch time at Moore & Moore.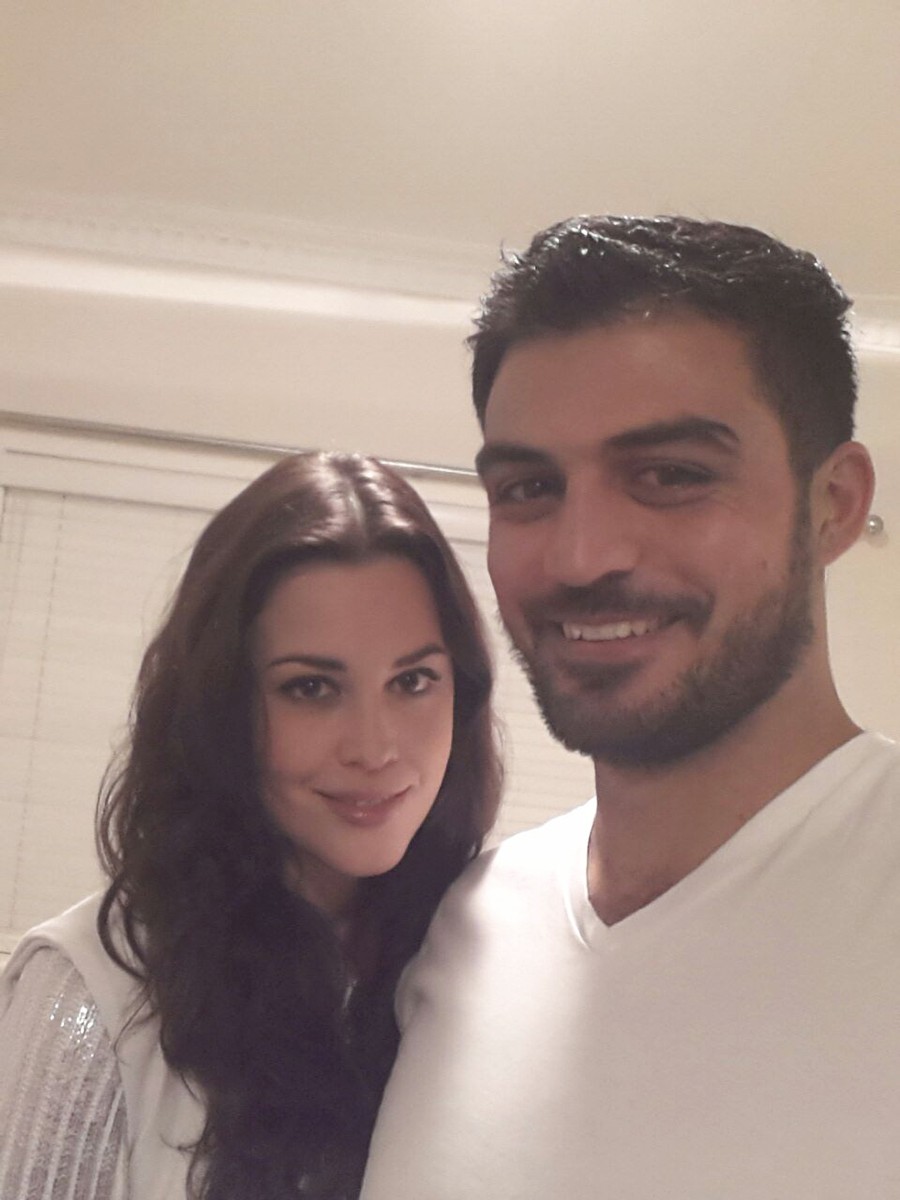 Selfie on Friday night with Hassan before we headed out.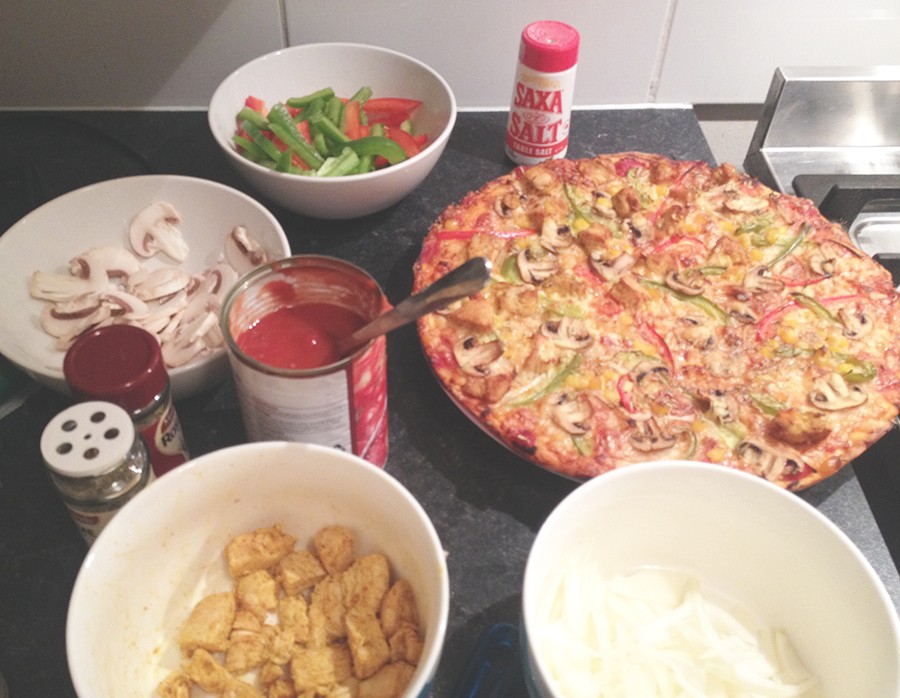 The pizza from heaven Hassan made on Sunday. He made it from scratch (so the dough as well) and it's seriously the best.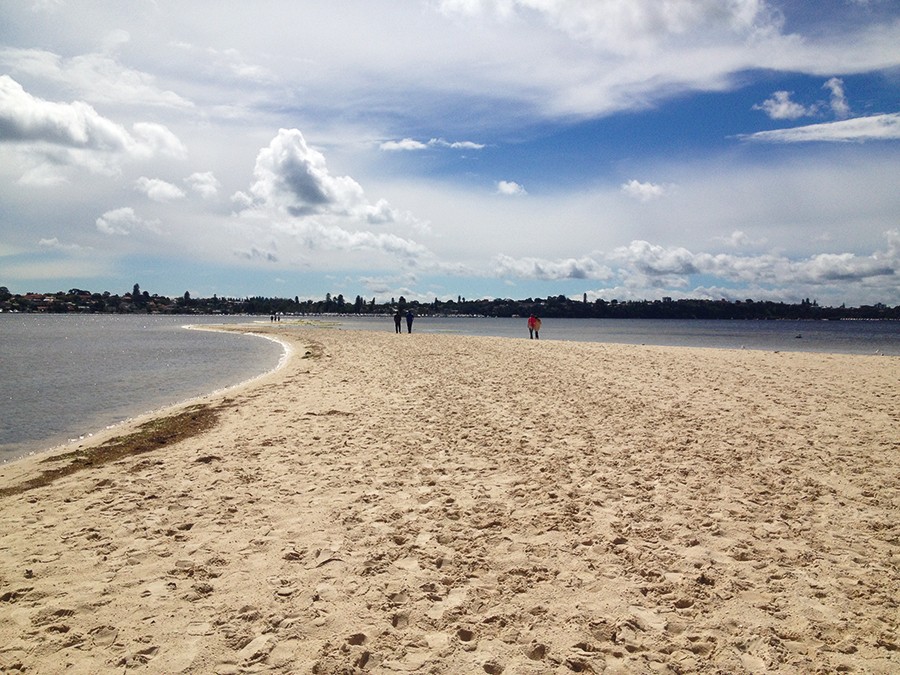 The sand bar in Point Walter's reserve where Hassan and I went for a walk on Sunday. Together with fluffy clouds it makes the perfect view…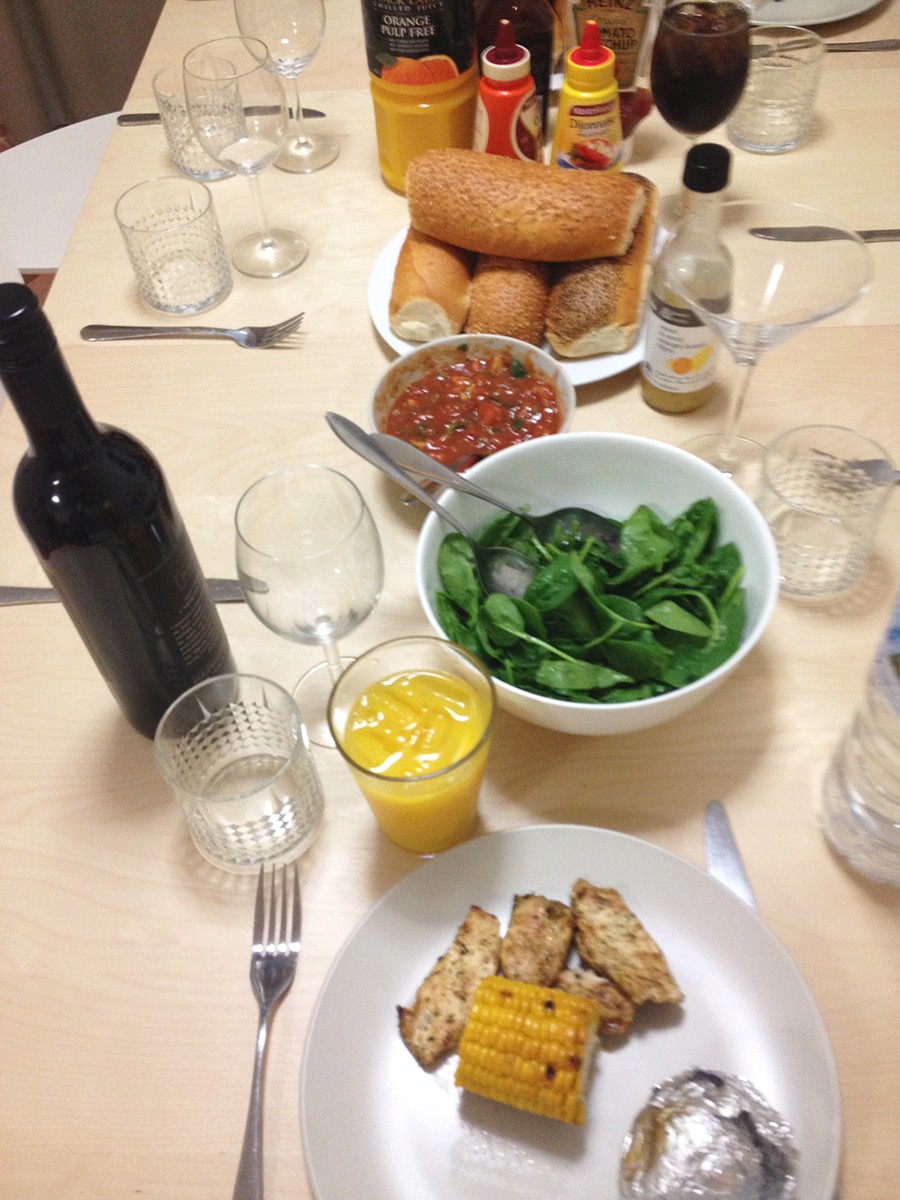 Barbecue at my friend's place on Saturday night with  chicken, sausages (not pictured), corn, roasted potatoes and salad. And wine, let's not forget the wine.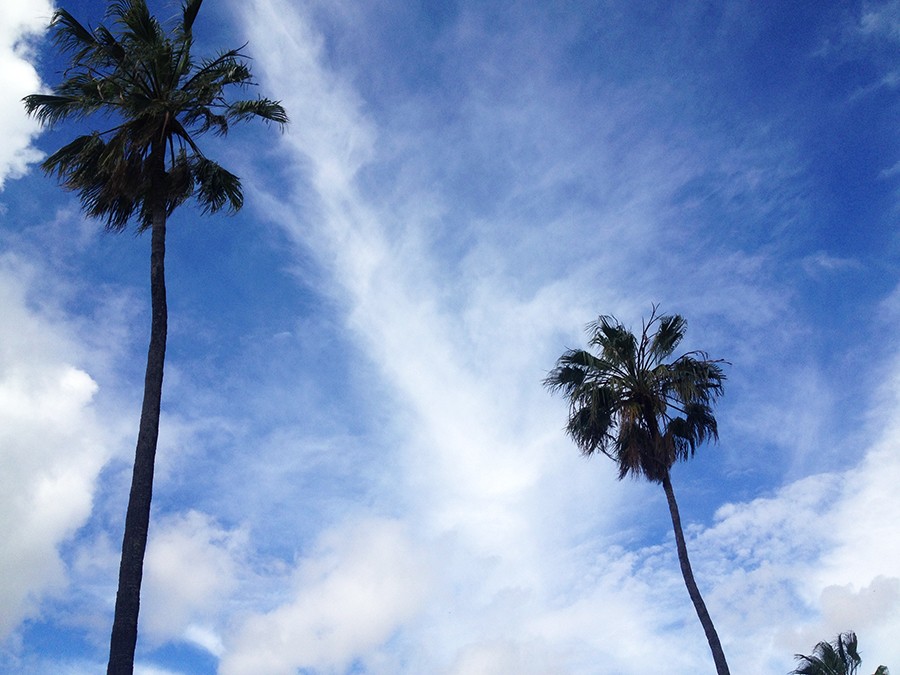 Can't walk passed a perfect palmtree view without snapping a photo.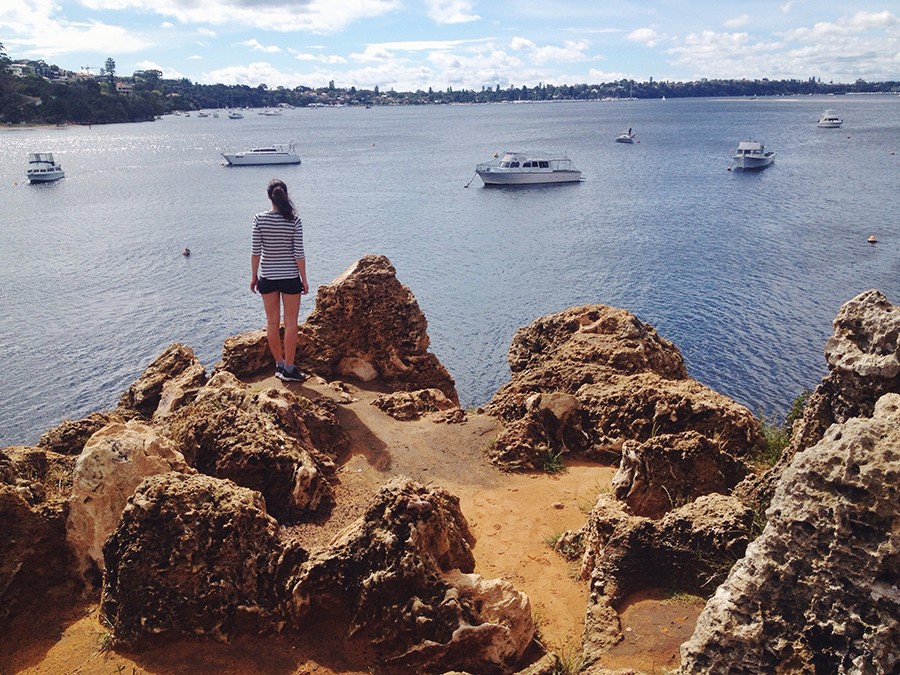 Overlooking the bay, what a fantastic view. It reminded me a bit of Sydney (their beaches have cliffs, our one's don't.)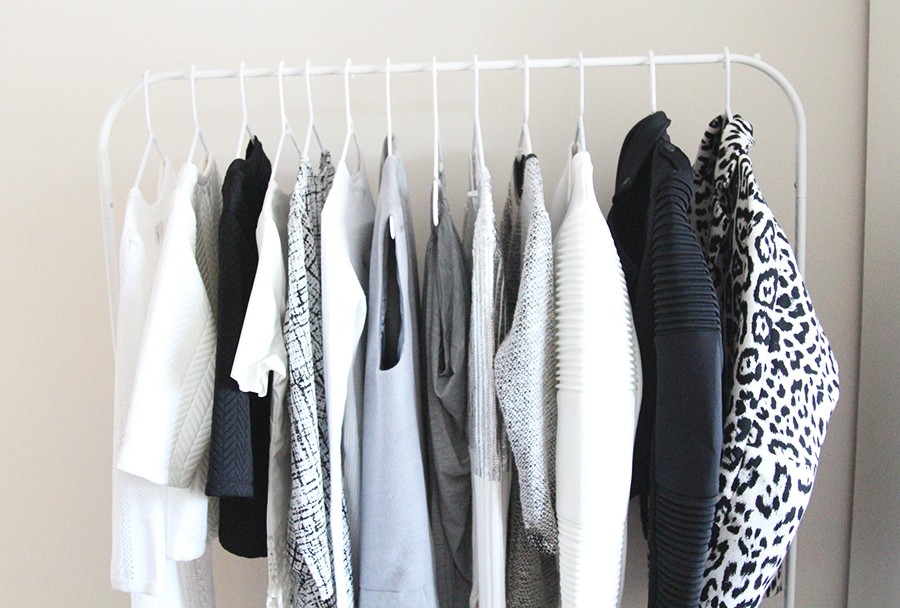 Neutral palette on my clothing rack. Those two tops (black and white) on the left were only $10 each at Dotti and they've already proved to be a great wardrobe staple.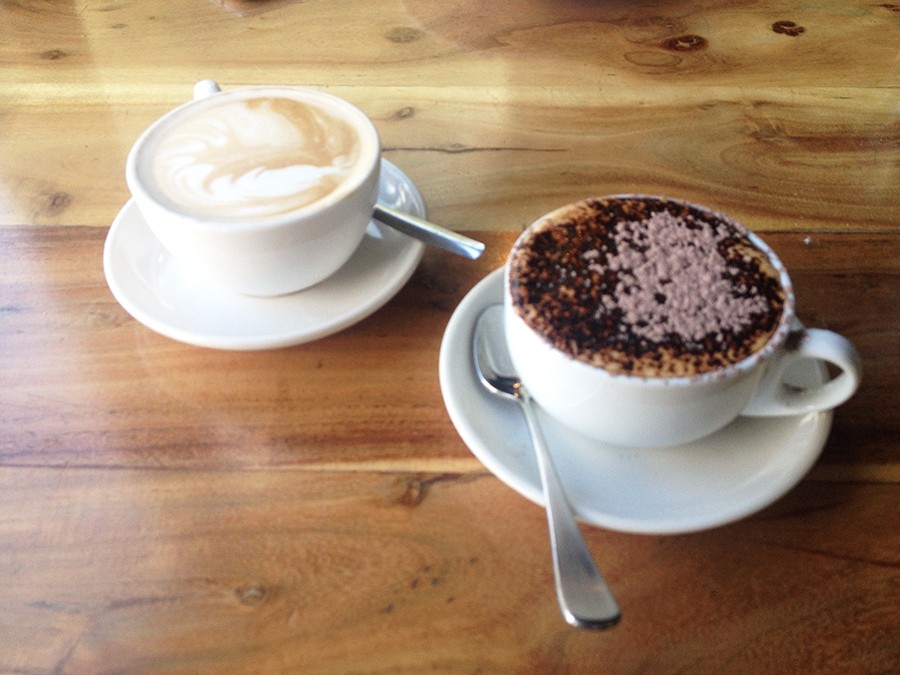 Coffee break after our walk at Point Walter's reserve. Fun fact: Australia is so far the only place where I've seen that they put chocolate powder (the sweet kind) instead of cacao on Cappuccino's. I'm not sure what I prefer, since I can't remember what Dutch cappuccino's taste like. Uh oh, I think it's time for a visit. Another fun fact: in the Netherlands when you order a coffee in a cafe, they always serve a little biscuit with it. I miss that.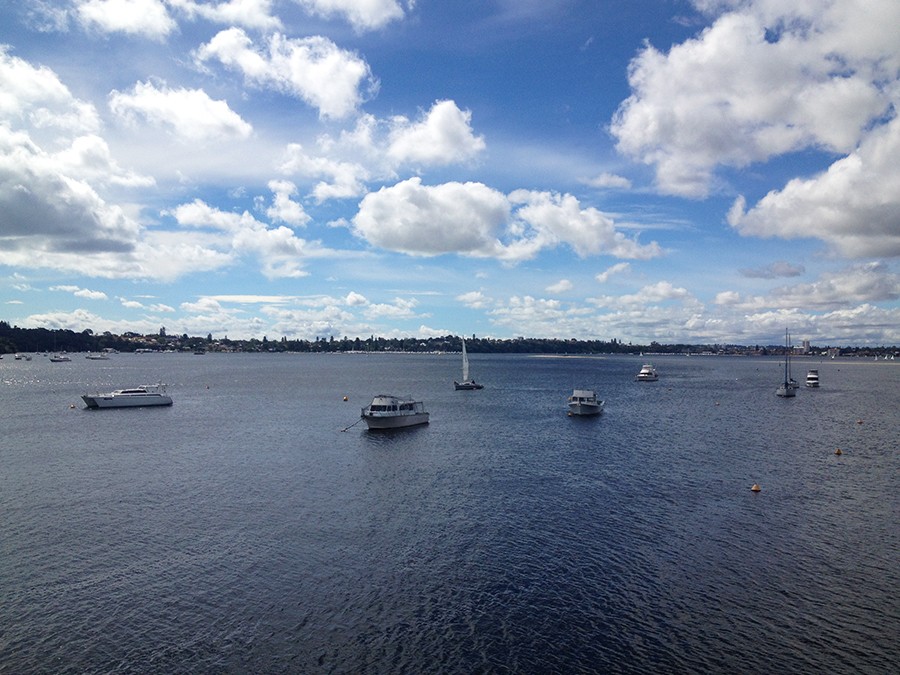 No better way to end this week's photo diary, right? This place should definitely go on your must visit list if you're coming to Perth. It's really worth it.