With a hit of neoprene and a pair of lace up heels, I'm not sure whether this outfit qualifies as casual any longer. But I'm not sure if that matters either. I'm wearing a sweater from the Nicole X Missguided collection, which happens to be my favourite piece of the range. It's a tad over-sized and with its cool details, it's everything but your regular white sweater. Along with the comfiest and softest Mavi boyfriend jeans, this is one of those outfits that I feel utterly good in.
Wearing: Nicole X Missguided neoprene sweater, Mavi Boyfriend Jeans,  White shirt (H&M), Lace up heels (Windsorsmith), Black chain bag (Mango), Totallyjewel earrings (also love this one)
[show_shopthepost_widget id="329919″]
A gloomy day in Perth CBD calls for venturing into those hidden spots that catch the right light for outfit photos.  Yep, fashion blogger problems. After a little walk (post coffee break, see this photo) we finally ended up in what's best to describe as a urban oasis, with a water pond surrounded by high apartment buildings. During the week this part of town is super busy, but in the weekend's it's empty as long as you're not within a few hundred meters from the shopping streets. Speaking of shops, the second Zara opened in the city last week and Topshop is on its way. Hallelujah. When I did my research on Perth before I moved here, I read about plans for both stores to open in October 2012. Oh well, it only took them 2 more years than was planned. To start re-building my wardrobe (read my previous post, sigh.) I went to purchase some new items in Harbour town outlet shopping centre on Sunday. It's seriously the best place to get a good deal for clothing and shoes.
I'm glad the weekend is here. When I caught a nasty cold a few days ago, I honestly didn't think I'd make it through the week without staying at home for at least a day. But… I made it. I think having macarons and a large cappuccino for lunch today helped a lot.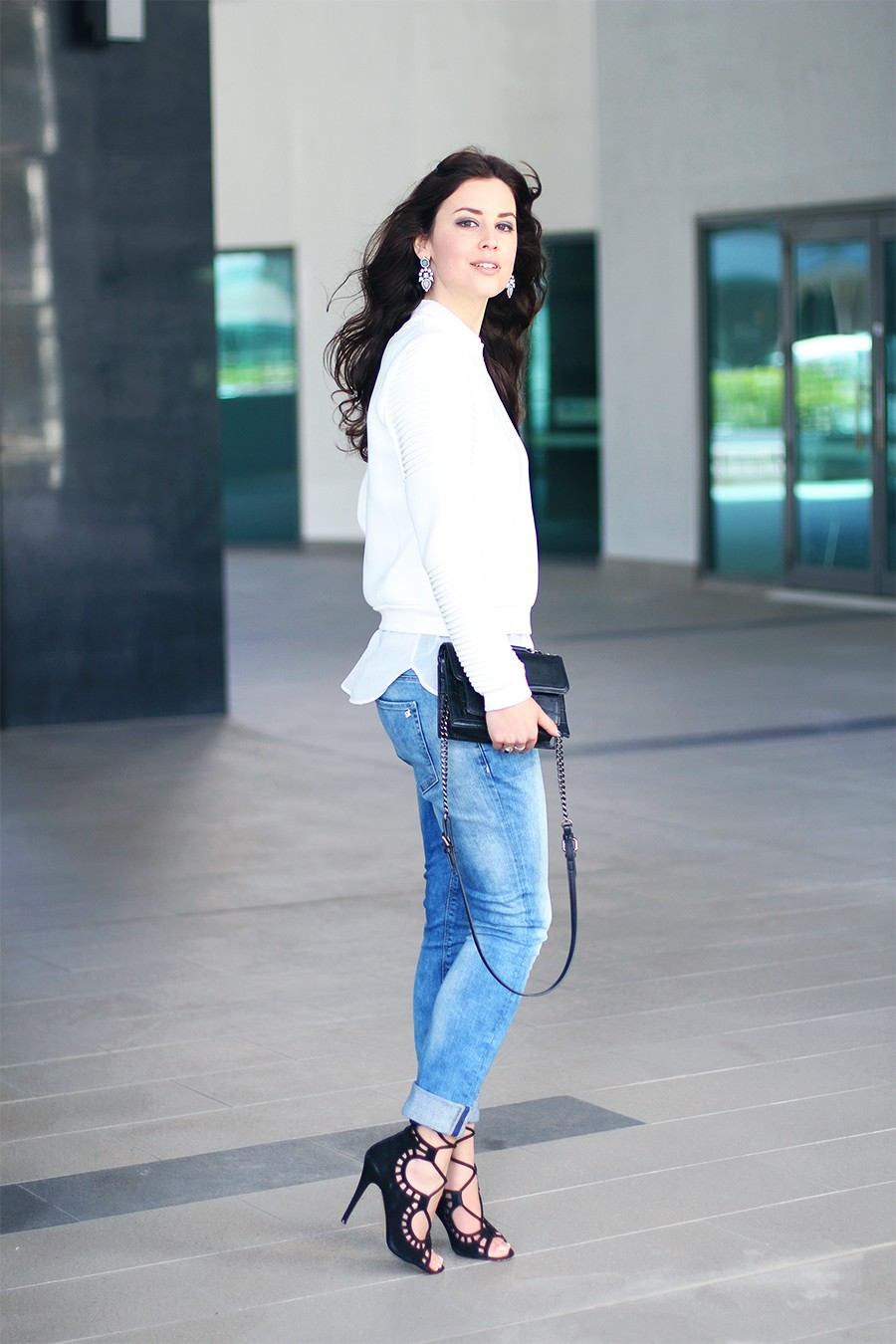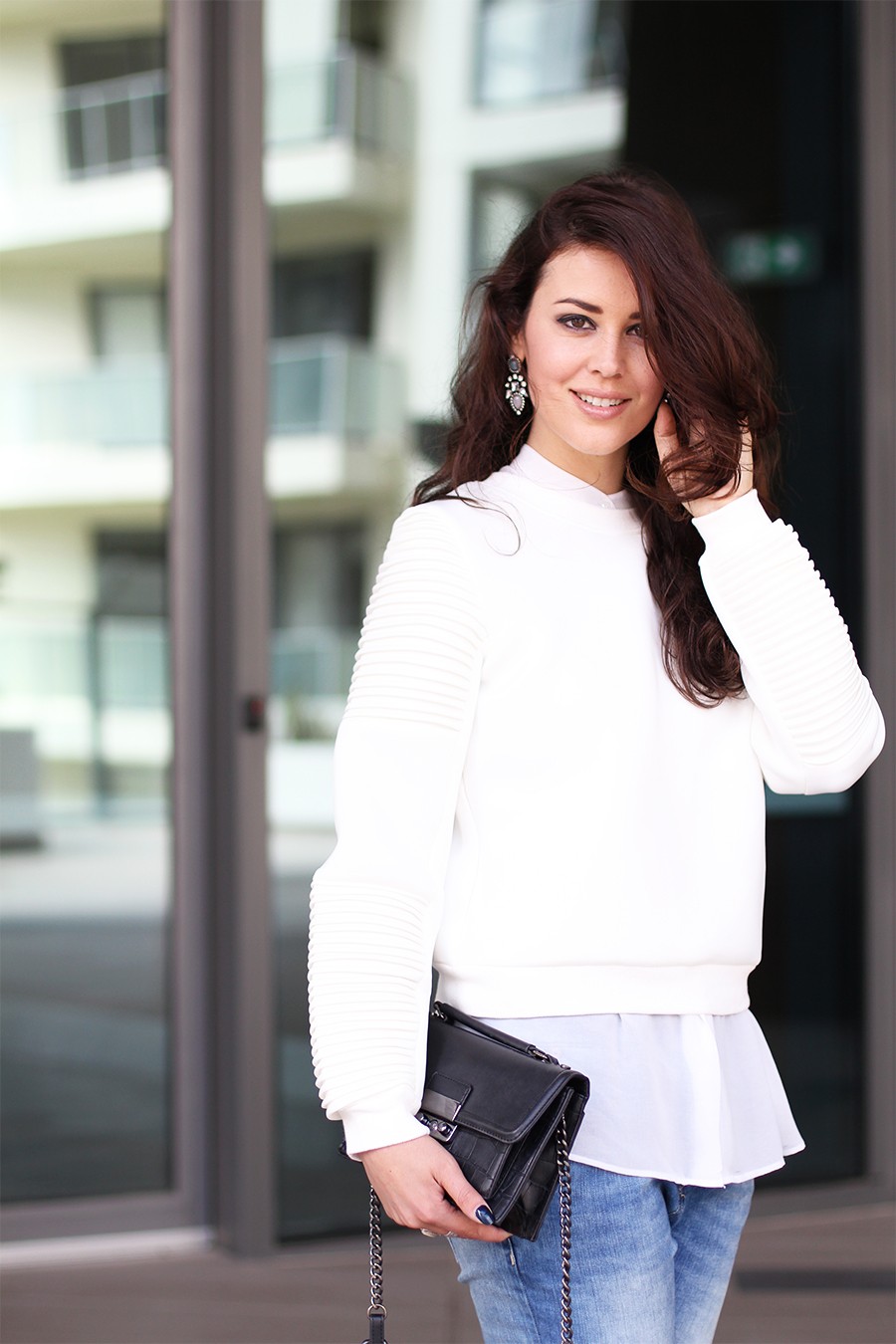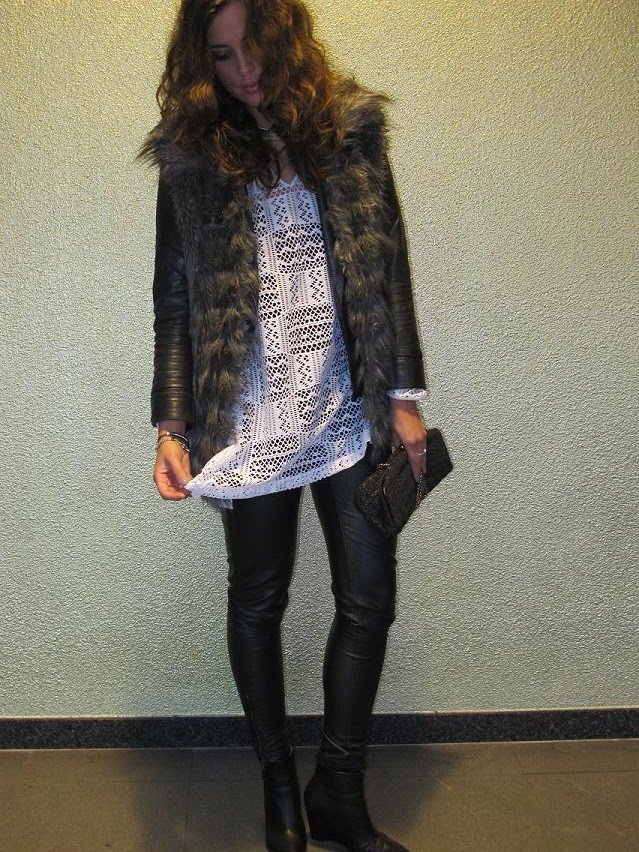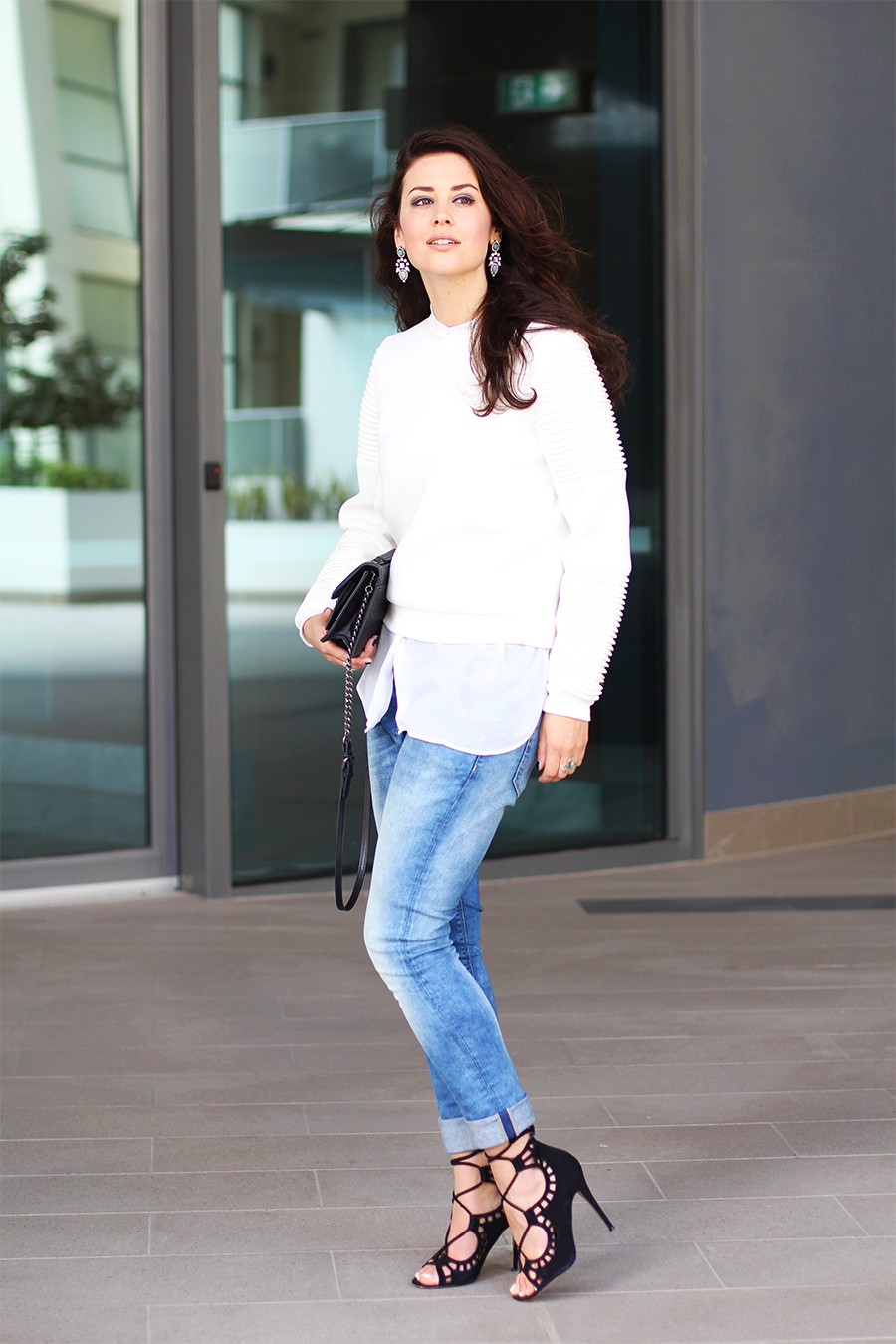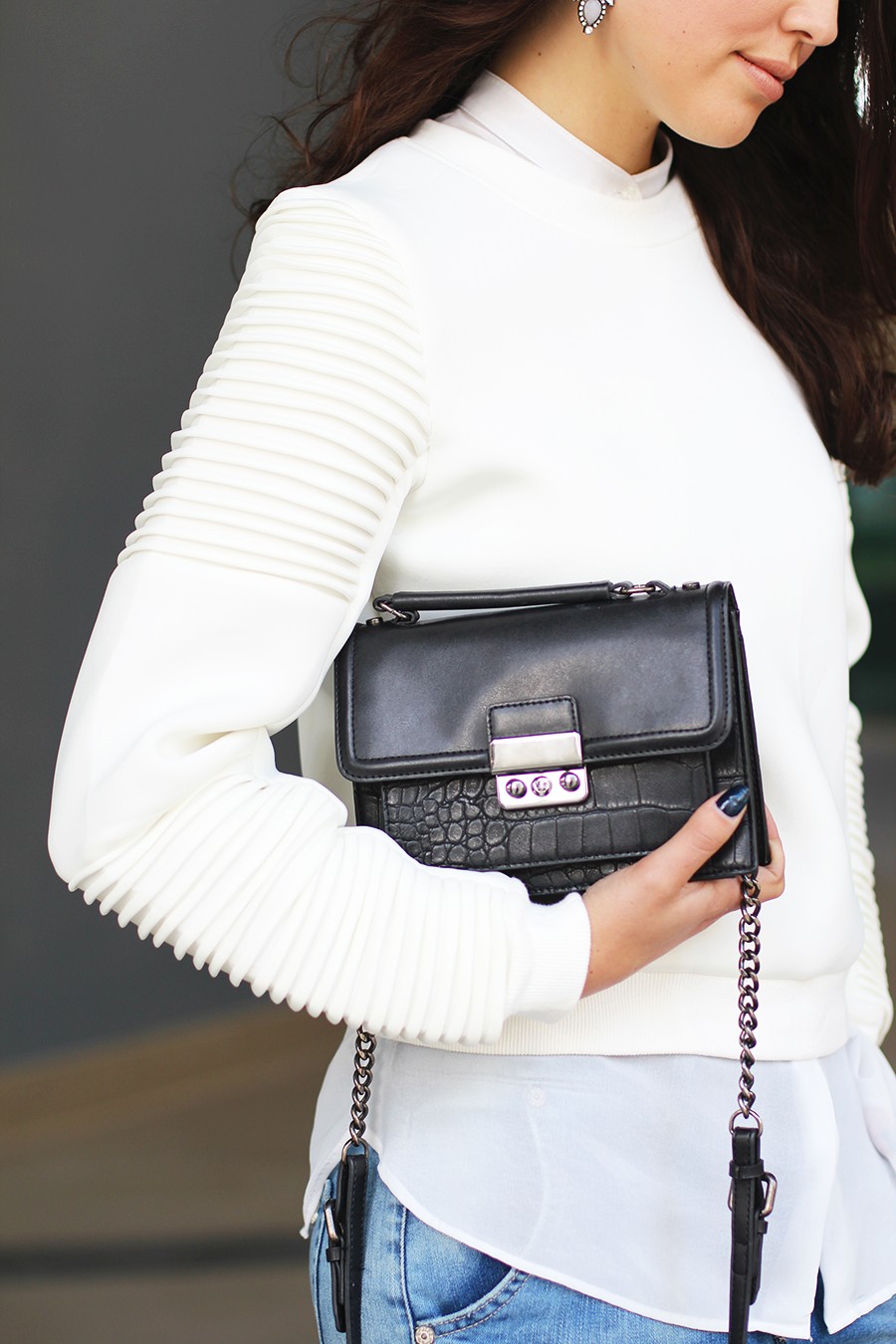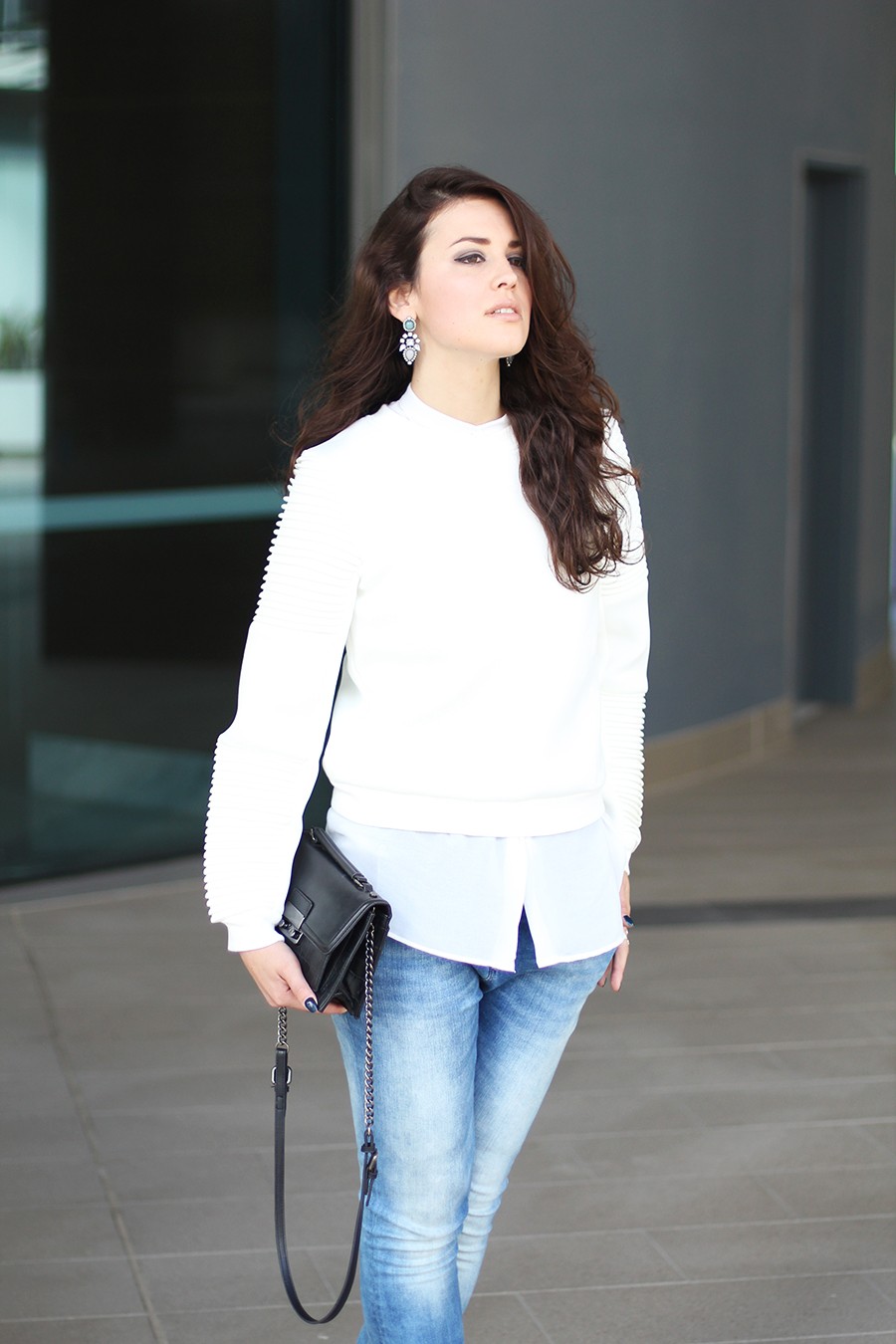 Wearing: Nicole X Missguided neoprene sweater, Mavi Boyfriend Jeans,  White shirt (H&M), Lace up heels (Windsorsmith), Black chain bag (Mango), Totallyjewel earrings (also love this one)

[show_shopthepost_widget id="329919″]