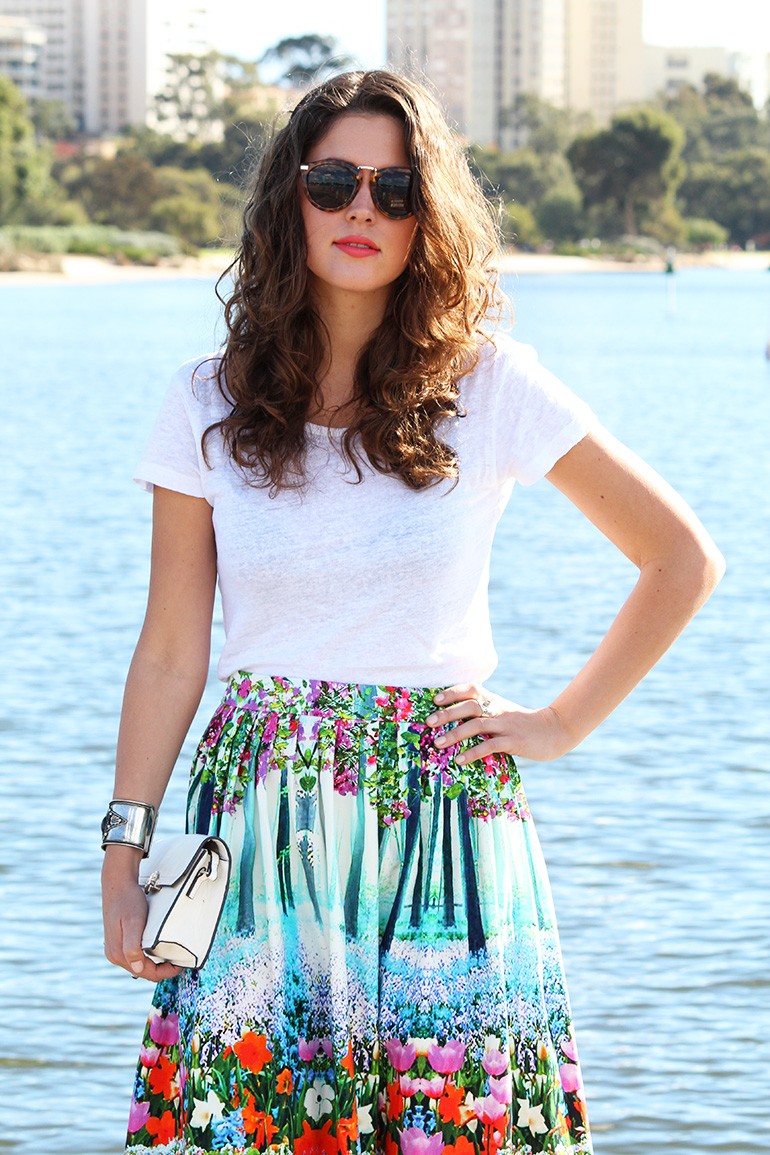 Pretty cool to have a whole garden printed on your skirt, right? Twirly midi skirts are kind of new for me, but I couldn't resist this gorgeous print.
As a first time wearing such a skirt, I decided to keep the look quite basic with just a plain white tee and my ASOS 'hostage' sandals. Next time I might create a little more daring look with this skirt by matching it with  a bright blouse or sweater. I bought the silver cuff in a cute souvenir shop during my stay in Lebanon last february and I reckon it's the perfect accessory to go with this outfit.
We shot this outfit in Perth South, where Swan River and the amazing Perth skyline make a perfect background for pictures. As you have probably noticed, a lot of my outfit pictures have water as a background. I just love it and for some reason photographing outfits with a water background turn out amazing most of the time.
I've had a very busy week, so I'm really happy to spend a relaxing weekend with my boyfriend. I was feeling  exhausted last night, but I feel a lot better after a 12 hour sleep. Because I've been so busy the last days, I didn't eat enough and today I made up for that with a huge lunch. I live in Subiaco and every weekend there is a market a few minutes walking from our home where besides fruits and vegetables, there is a huge range of different places to eat. The good thing is that they sell literally all kinds of food you can imagine. From Mexican to Chinese and from Indian to Persian food. Today I was in the mood for some good kebabs and they happend to have some very nice ones at the Persian place. I also had some amazing pastries with almond and kardemon in it. I always say: good food, good day. Lol.
I hope you're having a great weekend as well!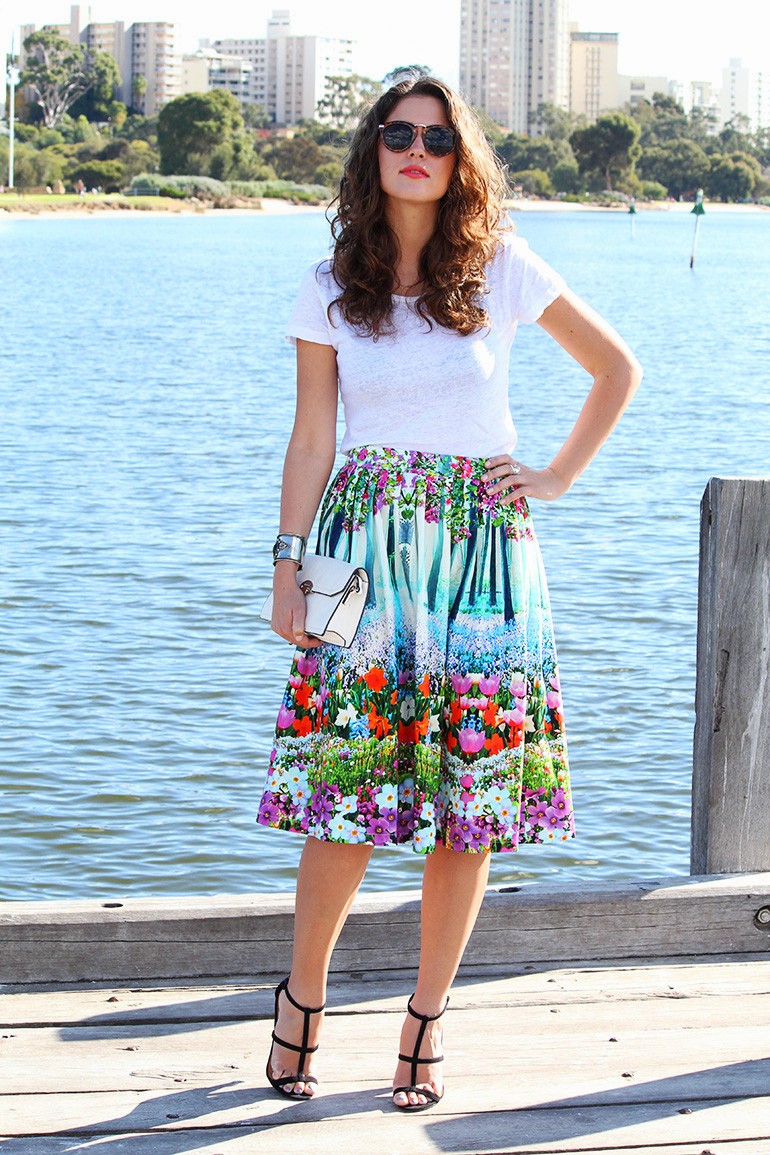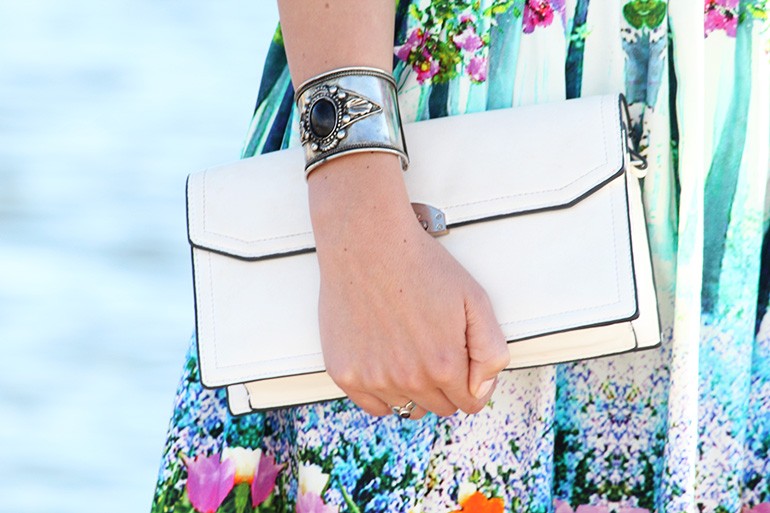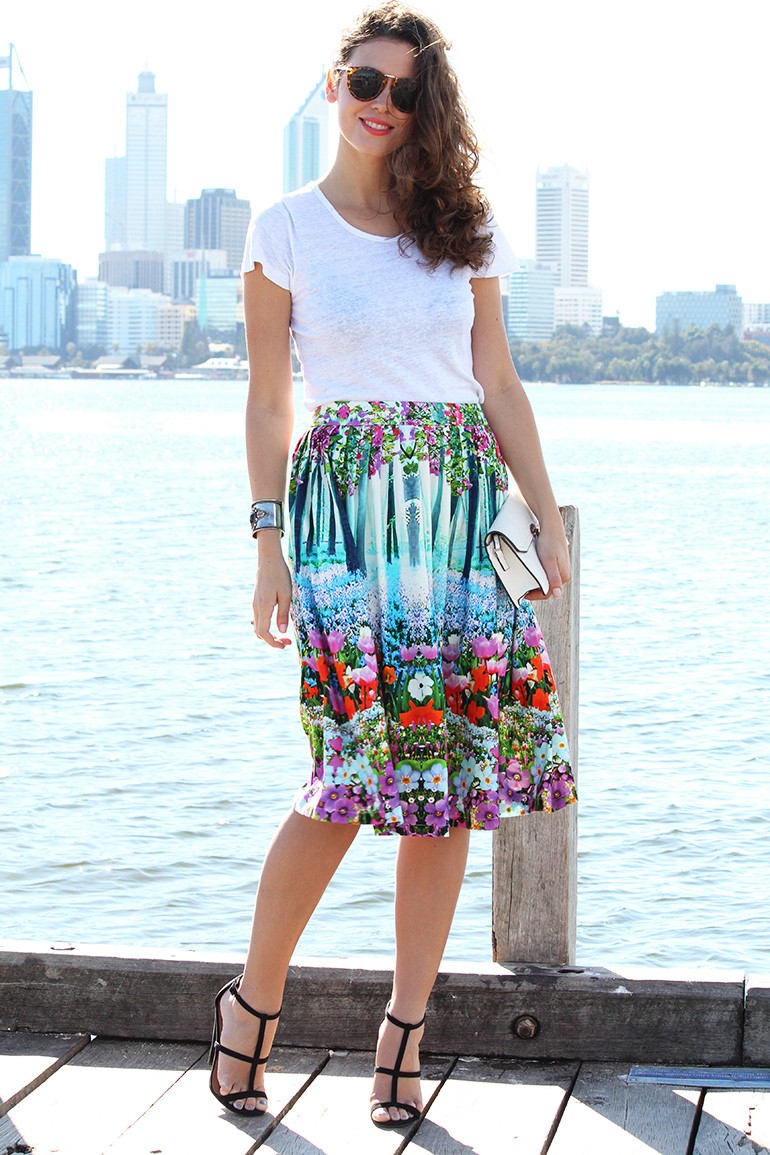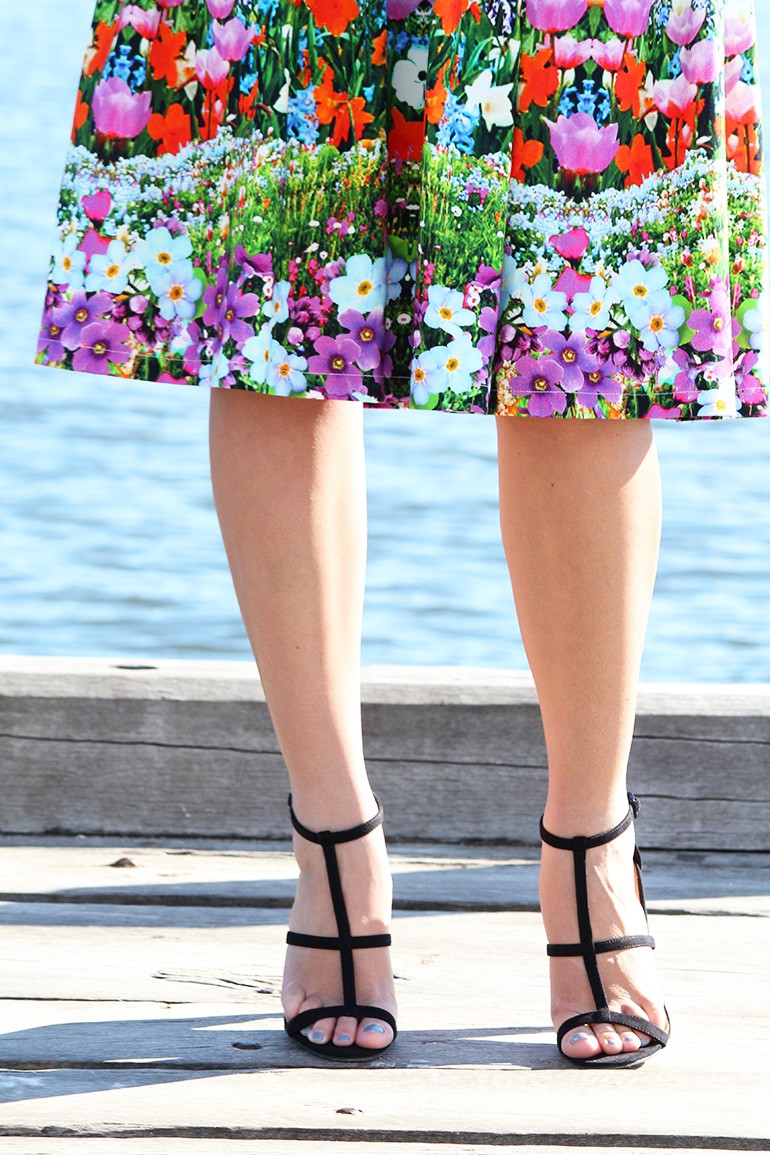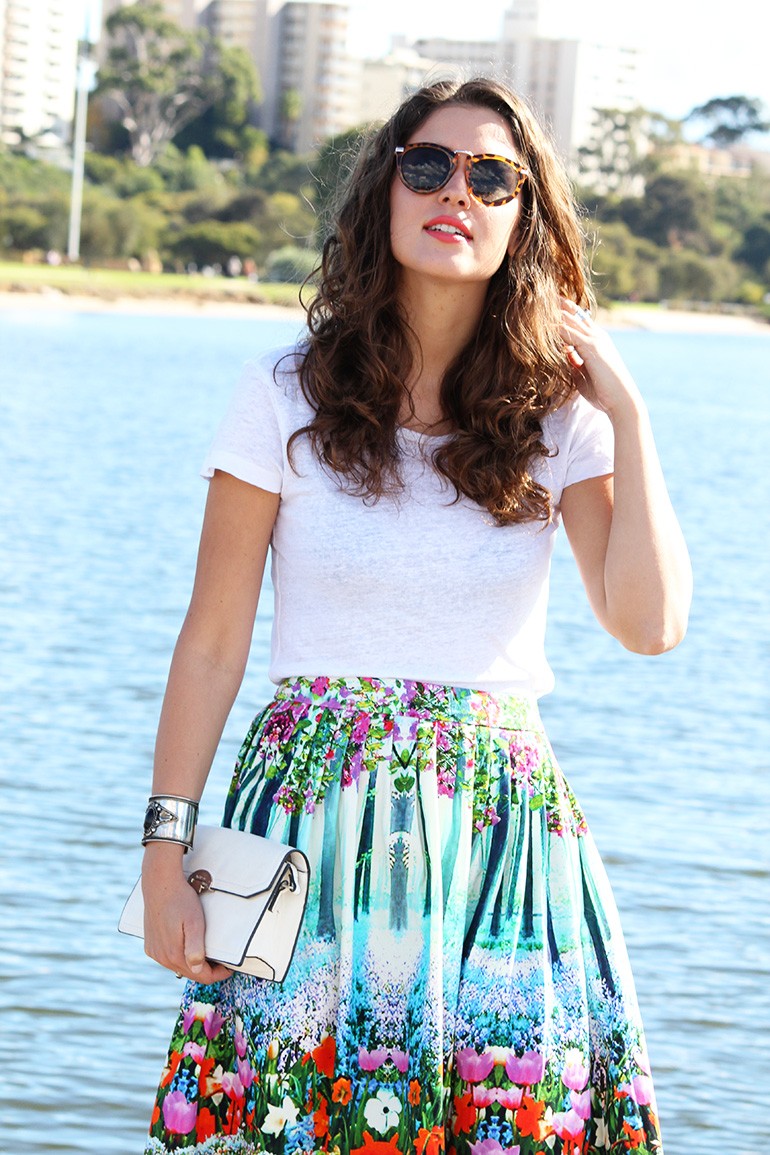 Pictures by H. Mounzer
ASOS
 floral skirt,
ASOS
hostage heels,
 Zara
tee (similar 
here
),
Mango
clutch (similar 
here
), Dotti sunglasses (similar 
here
), 
Unknown
silver cuff
Follow Fashioncontainer on: