I'm so happy to finally be able to share with you what exciting project I've been working on. Drum roll please: Fashioncontainer is taking part in the ASOS State of Fashion campain!
The ASOS State of  Fashion campaign is all about how girls from every state in Australia dress during the colder months. I'm lucky enough to live in Perth, where it's sunny most of the time even during winter. It's usually warm enough to go out bare legged and as someone who loves wearing skirts and dresses, that's great. Each of the 8 Australian states is being represented by a blogger and I have been fortunate enough to be picked as the blogger who represents Western Australia. When ASOS approached me to join the campaign, I ofcourse didn't have to think twice. Being asked to collaborate with such a major online store is a big honour. Besides that, it's really awesome to be picked as the WA blogger after only living here 10 months.
Probably the coolest part of the State of Fashion campaign is that by submitting your own look 
here
, you have got a chance to win a $1000 ASOS wardrobe. How awesome is that? Thanks to ASOS, who has been very generous with me, I already got to experience what it feels like to spend this outrageous amount of money. I can tell you: it feels amazing. They have got a great collection, so taking part in the competition by submitting your look is definitely worth it!
For my State of Fashion look, I'm wearing an ASOS dress which print I adore. This gorgeous dress is unfortunately sold out, but you can find a similar one 
here
. The outfit I'm wearing is something typical I would be wearing during the winter months. Bare legged, but I always throw a jacket on to keep myself warm. This leather jacket has appeared on the blog several times before and I know without a doubt I will be wearing it for years. It's such a timeless piece. Check out some previous outfits featuring this jacket 
here
 and 
here
.
As a location to shoot the State of Fashion look, I chose the place which represents Perth best in my point of view: the amazing Kingspark. The view with palmtree's, the skyline and the memorial fire is just a little paradise.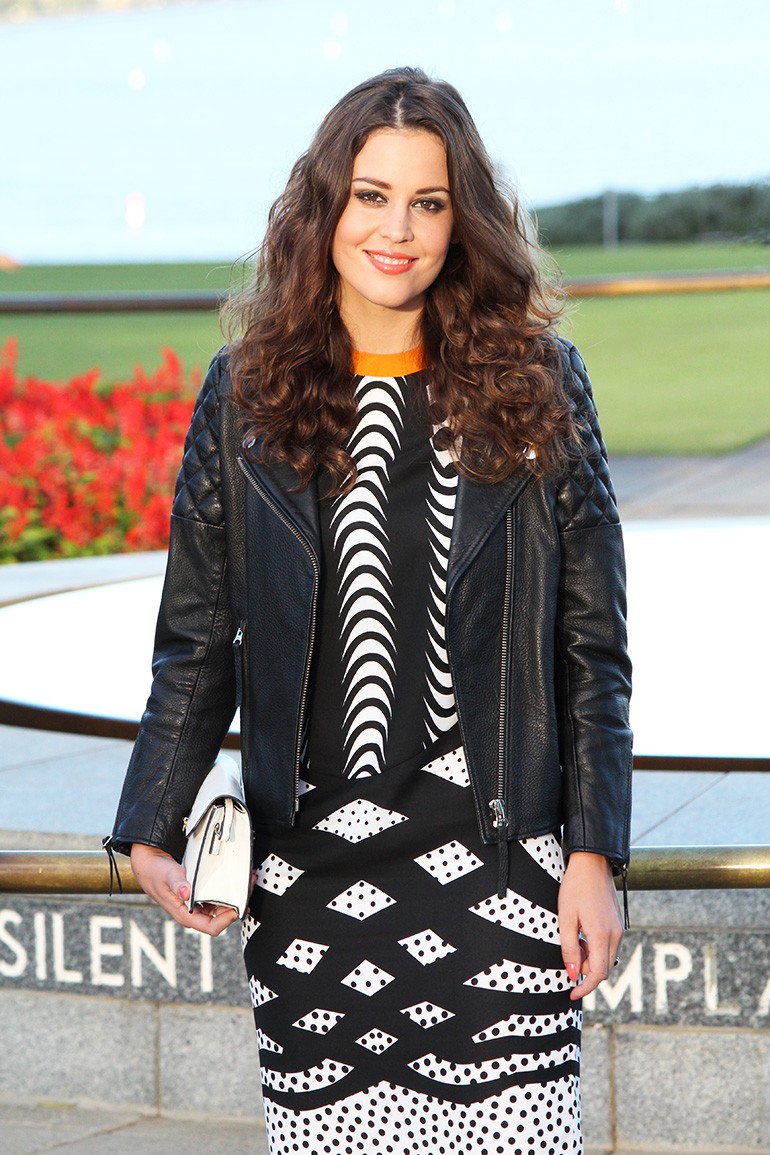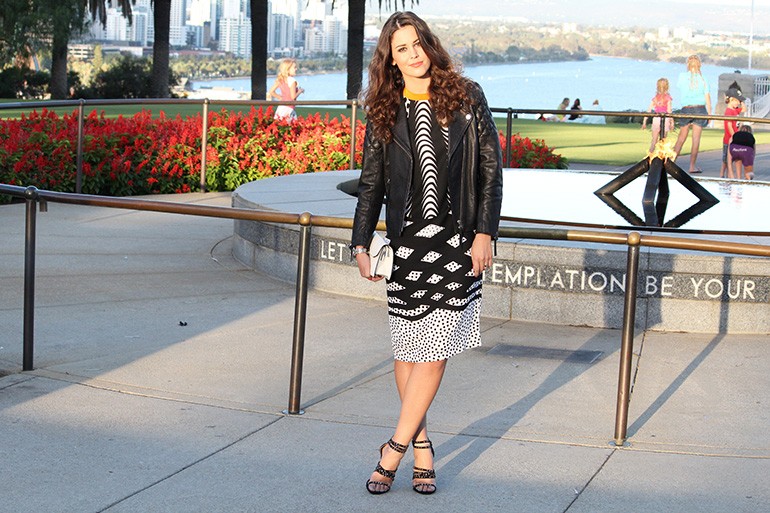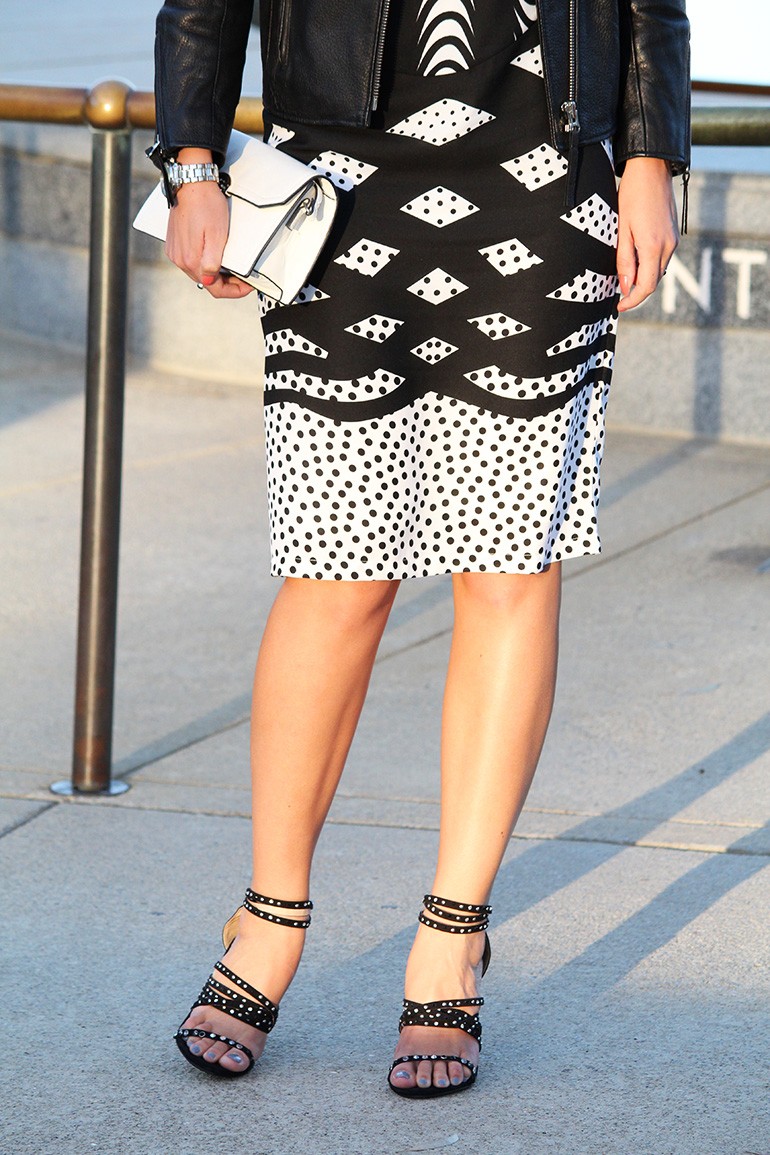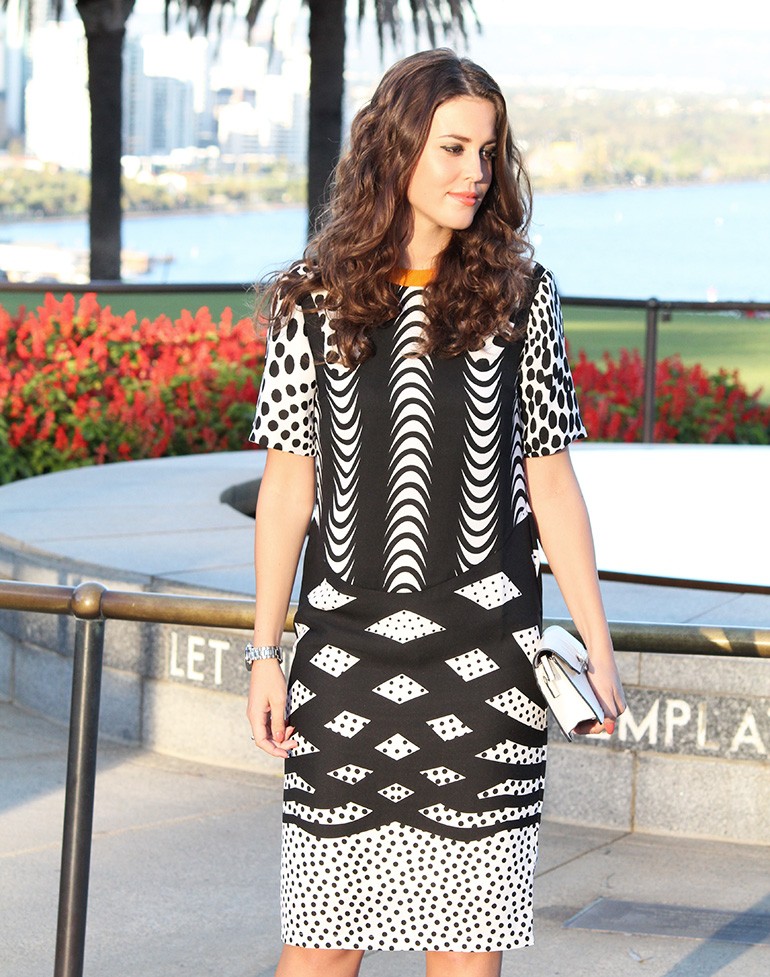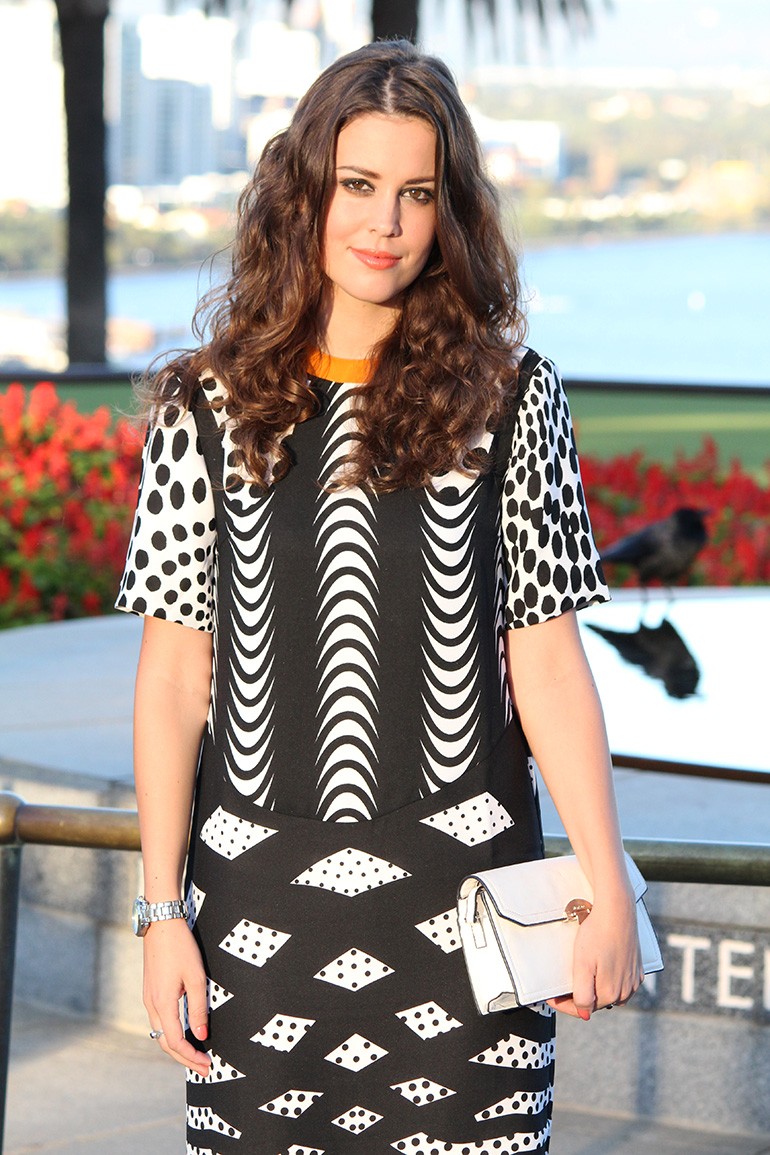 Pictures by H. Mounzer
ASOS dress (similar here), H&M leather jacket (similar here), Zara heels, Mango clutch (similar here), Lovisa watch (similar here).
Follow Fashioncontainer on: