I'm sure that by now you all know that I was meant to move to Dubai and sold almost my entire closet in the lead up. Because it got cancelled at the last moment (read more about it here, if you like), I was left with no clothes. Sigh. Even though that was the least of my concerns at that moment, a few weeks on I've started re-building my closet, starting with the basics.
I figured this was the perfect moment to show you my personal wardrobe essentials, both some older items and recent purchases. To me, wardrobe essentials don't necessarily have to basics in the sense of plain and boring, but they have to be functional. You know, the kind of items you'll grab when someone tells you: "get ready in 5 minutes", because they're easy to style and look good without much fuss.
I like my basics to be of good quality, but this absolutely doesn't mean that it has to be expensive. Most of what you see on my clothing rack, I've purchased in an outlet centre for a very good price. Australia seems to be a place of extreme opposites in retail, clothing tends to be either really overpriced or very cheap. Even though my favourite wardrobe basics are subject to constant change, depending on my taste and the season we're in, but the items you see below are the ones I've been loving most lately.
Printed blazer or coat:  Not everyone's thing, but coats in a unusual colour or a cool print are a must for me, because they tend to upgrade a basic outfit. The black and white leopard print coat (see photos below) looks great for example a pair of white or  black skinny jeans with a simple tee on top.
Sweater(s): Worn over a girly skirt or layered with a denim shirt, I wear sweaters with everything. I love them even more when they have cool details, like this white neoprene sweater from Missguided or the one with silver metallic details, both seen on the rack.
Top(s): Casual, structured tops with a texture look more dressy than a plain tee. That's one of the reasons why I love having tops like that in my closet, because they look great with a basic pair of jeans. If you're not sure what I'm talking about, just have a look at the black and white top far left on the rack. I got them for only $10 each at Dotti, by the way.
Sleeveless jacket : A new favourite basic of mine, they have the quality to make an outfit from "mehh" to "wow. You can check here and here for proof, if you don't believe me. The grey sleeveless jacket is new, an outfit where I'm wearing it will be on the blog soon. Oh, and to further feed my obsession with sleeveless jackets, I've also purchased a denim one from Zara two days ago. Getting into it a lil' too much. What can I say, with our Aussie summer coming up they're my only chance on layering, so not a bad investment at all.
Printed Dress:  For every day wear, I like dresses that are little playful; monochrome prints and flowy style dresses are my thing. I'm sure not everyone agrees with me on this as I feel so many women much prefer the classic body-cons. If you're afraid you'll "lose" your waist wearing a dress without waistline, simple add a blazer or a sleeveless jacket to add shape.
Pointy heels: A classic, but not really. Well, at least these metallic silver ones from Diane Von Furstenberg. In all honesty though, I've got a black pair of pointy heels as well, but I'm getting a lot more wear out of these silver ones. They magically go with everything and always manage to give outfits that little extra, the cool edge that it needs. I was lucky enough to purchase them for a fraction of the original price through the Outnet.
Black bag: This leather shoulder bag from 3.1 phillip lim is great for every day wear. It has a convenient size and the monochrome hardware instead of the iconic gold (see for example here), goes with everything.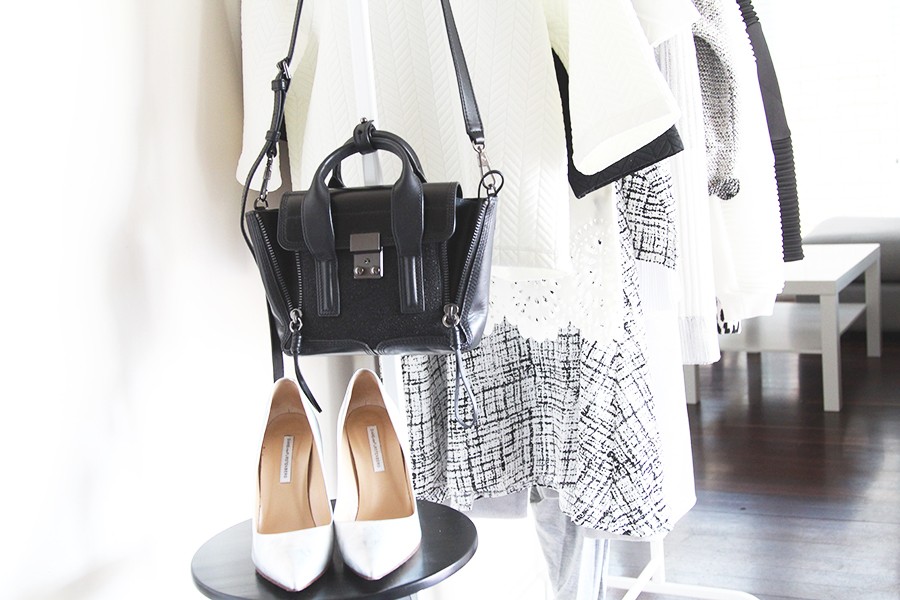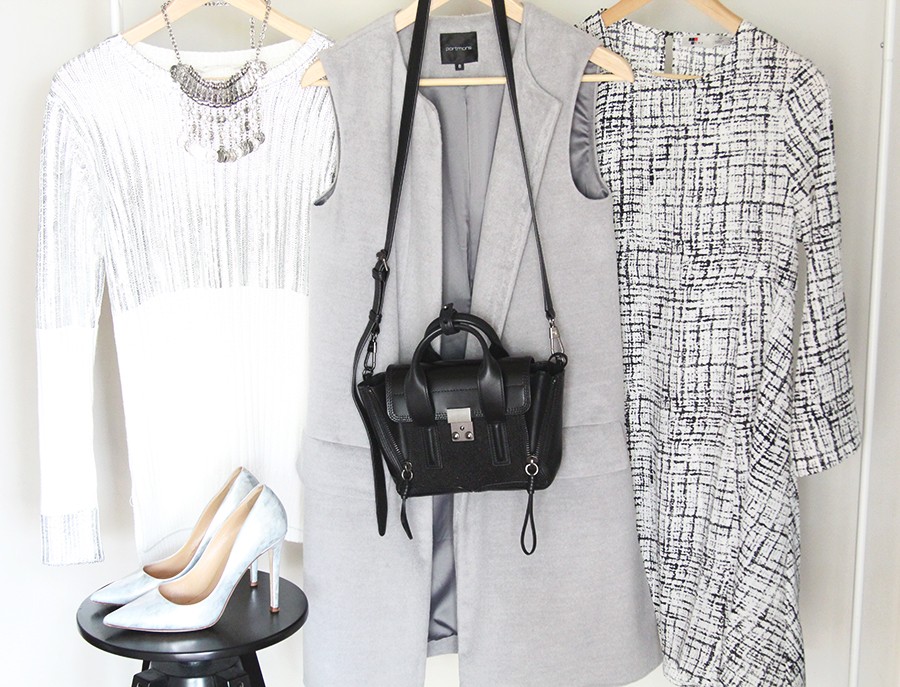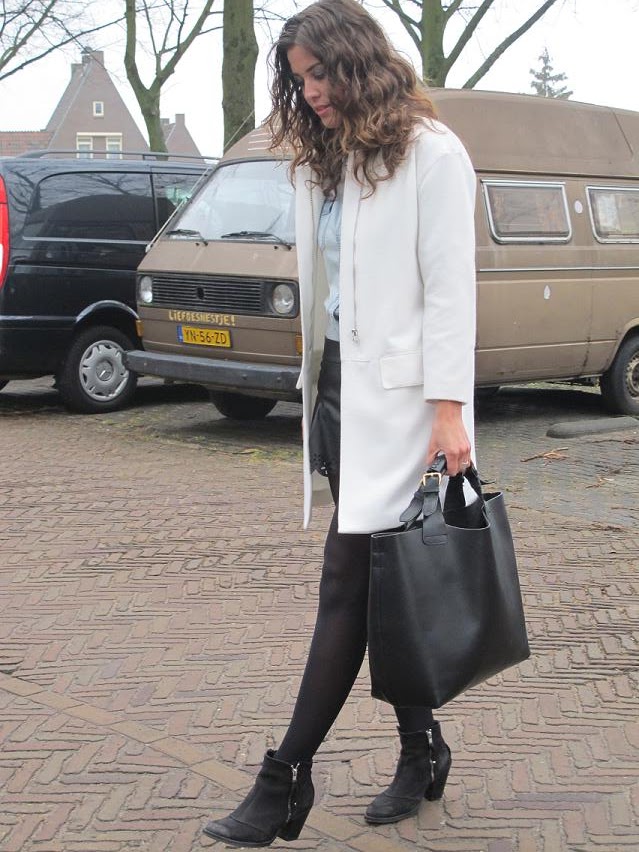 Shop my Wardrobe Essentials:
[show_shopthepost_widget id="350627″]