A new week, a new photo diary. This week has been overwhelmingly busy for me, with only about 5 hours of sleep every night, If I was lucky. I need my 8 hours ideally, so on Friday night I wasn't only exhausted, but grumpy too. No time for resting, because on Saturday I had a few projects to shoot for. This blogging journey is so rewarding, yet so busy and exhausting at times!
On Wednesday I went swimming (as a work out) in a pool near my home and I was surprised by how relaxing it is. I should definitely do this more often, good for my continuous back pain too. I think it's important to make time for working out, especially because it makes me feel so much better afterwards. But sometimes it's just so hard to squeeze in enough time for a work out. Am I the only one who has this problem?
I've been feeling bothered with some sun freckles that started showing up on my face over time (Thanks Australia, definitely the downside of living in a city where the sun shines all the time). I heard about this fading cream that should get rid of sun damage spots and darker pigmentation patches on the face, so I figured; why not give it try. I applied it on Thursday night, only to wake up the next day with a nose as red as Rudolf the reindeer. And oh no, it didn't stop there. Later that day my skin transformed in something that reminds me of crocodile skin; leathery and bumpy. Great. Thankfully it's starting to calm down somewhat now, but skin is still super red. What a disaster! I used Super Fade by John Plunkett and I wouldn't recommend it, for obvious reasons. If you know a more skin friendly creme to get rid of dark spots, I'd love to hear it.
On Friday night I went out for a few hours with friends. There was a festival on the Swan river for Diwali with music and food tents. We just sat down, of course with lots of food between us, and just chatted until it got too cold (photos 6 and last one). Luckily I managed to go to bed pretty early that night, which made the early start the next day a bit easier. We shot a cool project for a new Australian shoe brand in Fremantle and I can't wait to show you more! I'm really excited by how the photos turned out.
On Saturday night Hassan and I stayed in and watched a movie (Bridesmaids, it was hilarious) and on Sunday morning we went for breakfast with friends at Little Creatures in Fremantle (photo 8). When I got back home from our breakfast date, I went for a long nap straight and stayed in my pyjamas for the rest of the day. Why? Because that morning one of my neighbours started playing an instrument (something trumpet like) at 7am. Great. Oh, I'm by the way studying for my theory test to get my driving license, just to make things more hectic. I'm aiming on doing the test the 7th of November, so fingers crossed.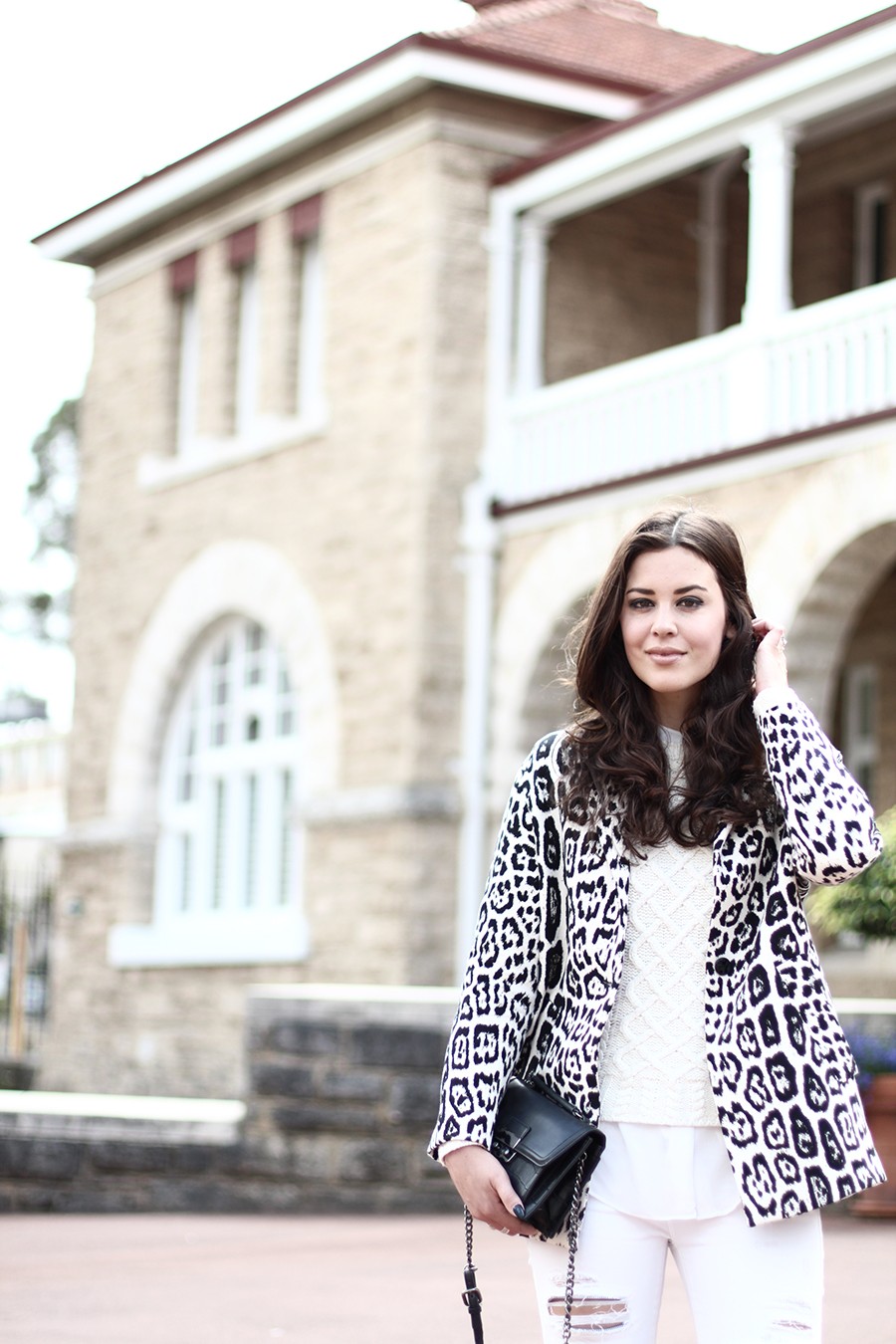 A little preview of what's coming up on FashionContainer this week. Absolutely LOVE this coat from Zara. You can find similar versions here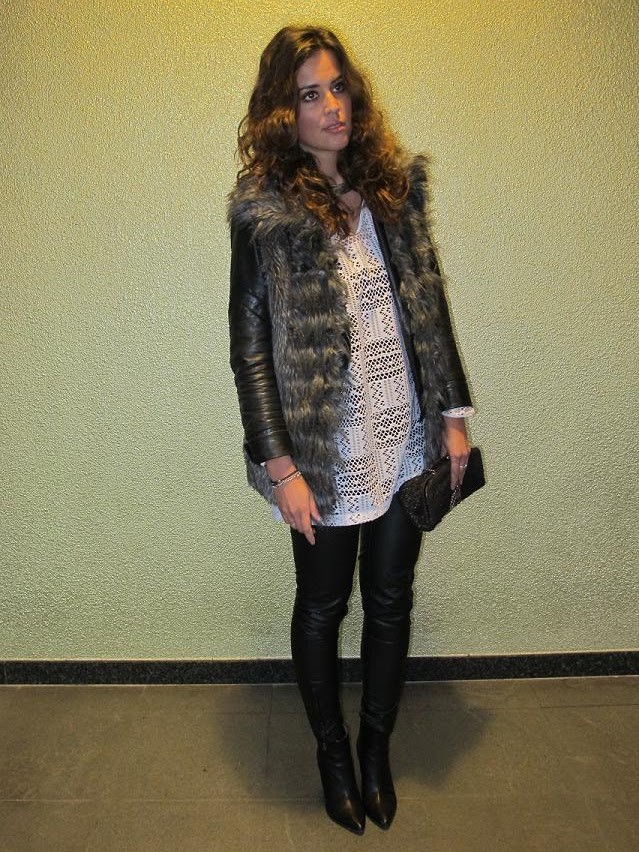 My usual river side walk, taking a break on one of the benches. Loved the pretty pastel clouds that day.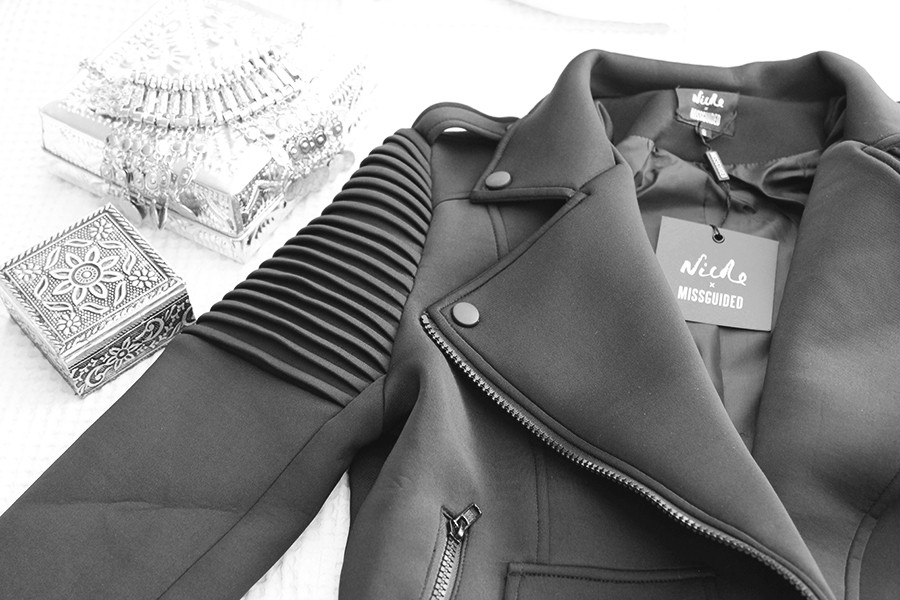 Can't get enough of neoprene. This is a biker jacket from the Nicole X Missguided collection, you can find it here. I guess I have a thing for jackets.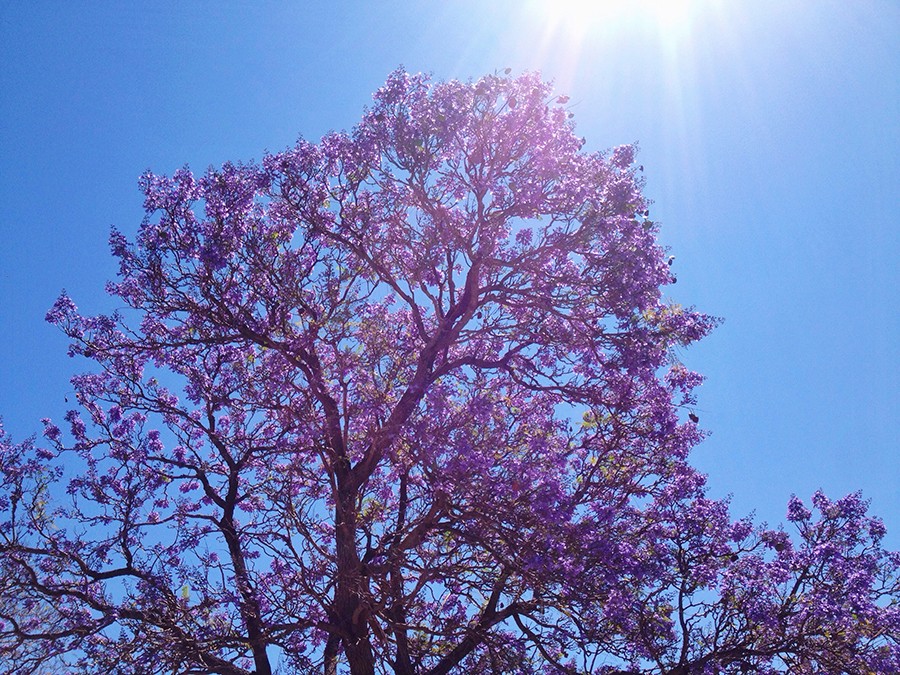 You know summer is on its way when the Jacaranda trees start blooming everywhere. These trees are everywhere in the neighbourhood now, aren't they beautiful?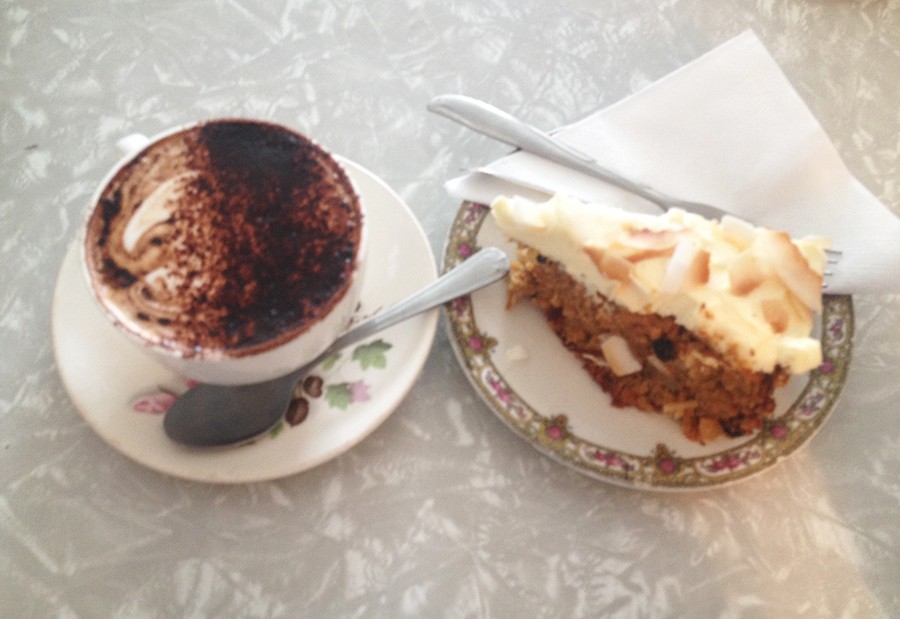 Coffee and heavenly delicious carrot cake on Saturday morning. I forgot the name of this place, but it's somewhere just out of Fremantle. This was the perfect start of a busy day shooting.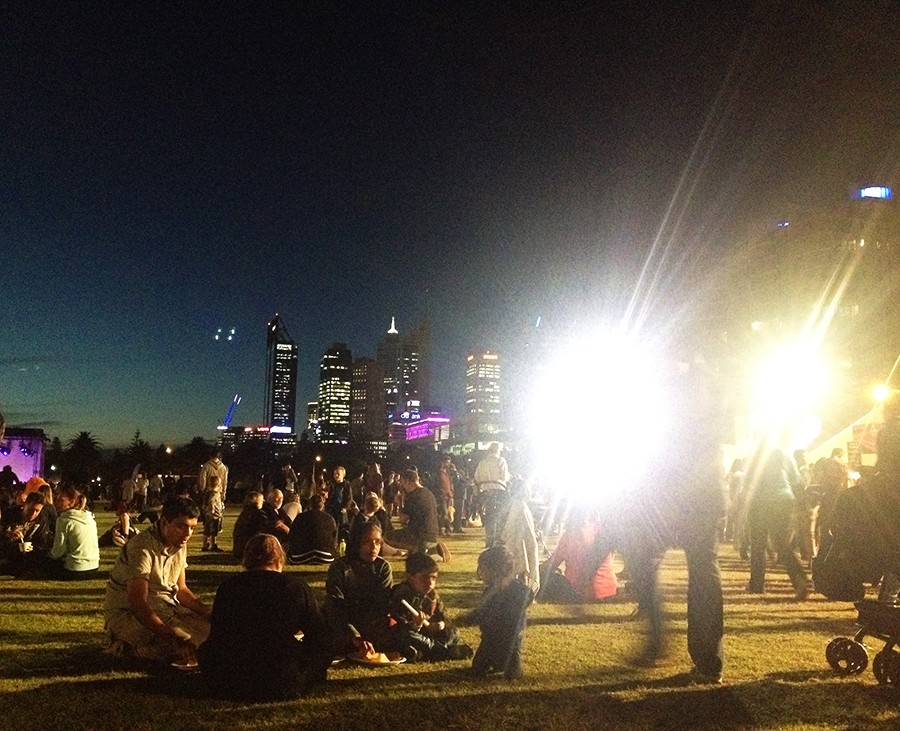 The Swan festival of lights on Friday. There's always many outdoor events in Perth during summer, always fun. It was an Indian themed festival (for Diwali) and of course the food was delicious.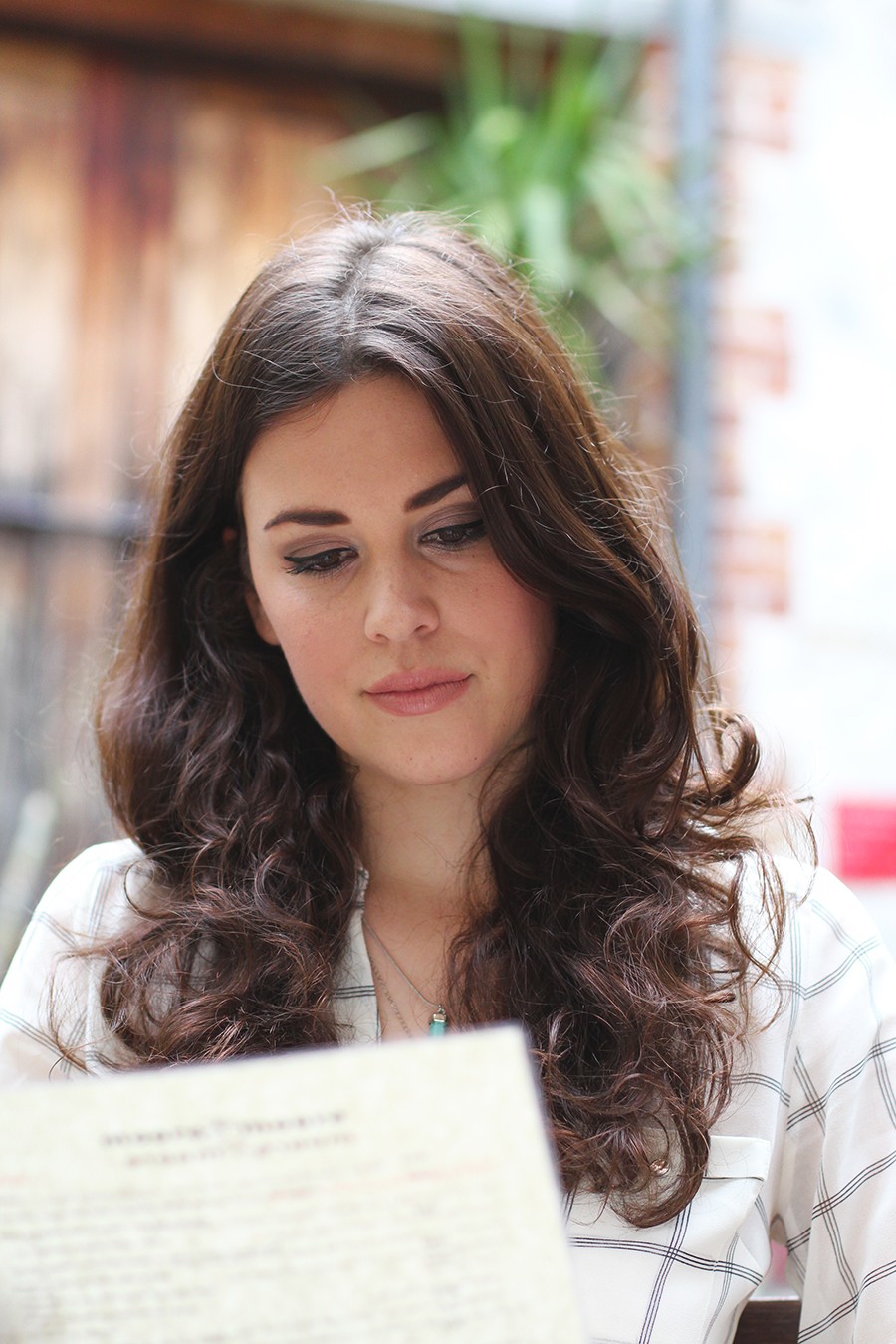 Decisions, decisions. Checking out the lunch menu at Moore & Moore cafe last weekend.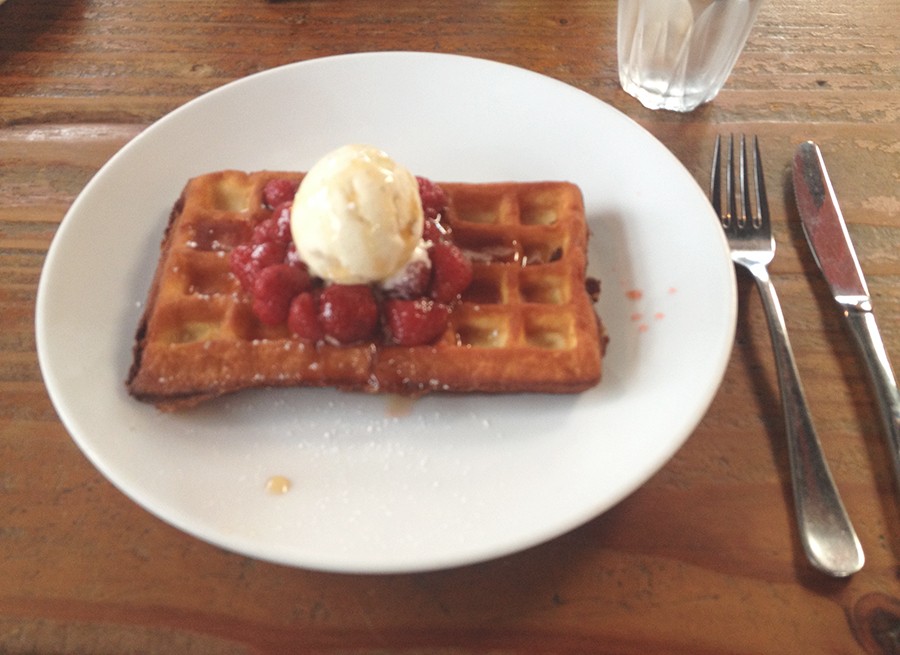 Breakfast Sunday morning at Little Creatures in Fremantle. Cinnamon fried waffles with strawberries, maple syrup and ice cream. In all honesty, I only had half of it because it was a little too sweet for me. Our friends insisted on ordering a cheese vegemite pizza to share as well and it was surprisingly good! Am I becoming a real Aussie now?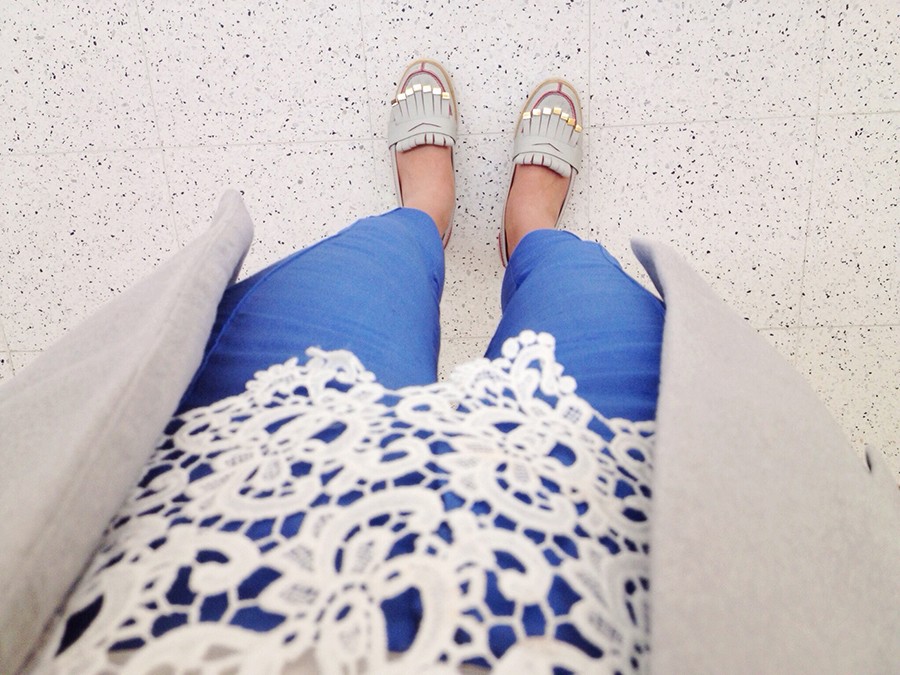 Quick coffee run this morning in Garden City shopping centre. The perks of working in a not very corporate environment? Wearing peacock blue trousers! These from J.crew have proofed such a great buy. The fit is really nice too, making me comfortable to start purchasing pants online again too…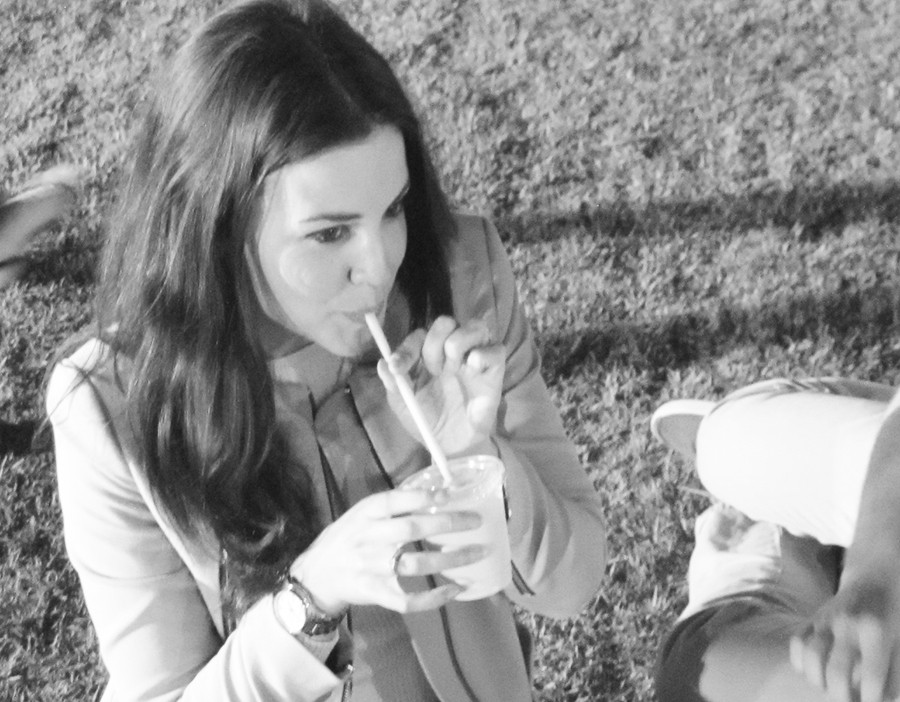 Drinking Lassi (a yoghurt mango drink) at the Swan festival of lights on Friday. If you've never tried it, definitely do when you eat at an Indian restaurant next time!
[show_shopthepost_widget id="348003″]