If you know me, then you know I like to break the rules. So here we are, shooting a summer wedding themed outfit and I wear white. Breaking the number one rule on what not to wear as a wedding guest.
Like you probably expected, I don't really get the not-wear-white-rule. Especially to a summer wedding, aren't light colours just beautiful? Plus, there's so many ways to wear white that don't look overly bridal. To me, this dress is exactly that. I love the open cutwork, crochet and different patterns.
On the topic of what to wear as a wedding guest, here are my 3 most important tips aside from the etiquette stated on the invite!
1. If it's summer wedding, definitely opt for soft, light colours. Not only to match the season, but also because the wedding will probably be dressed up in a light, summery kind of way.
2. Be modest in your dressing! A wedding is a very important, somewhat formal occasion and even though it might not feel like that at some instances, don't dress if you're going to the club. Modest in this instance means: dress length until just above the knee and not overdoing the cleavage.
3. Opt for classy but dressy jewelry. Great accessories would be a pair of classic pearl drop earrings or an embellished clutch like the one I'm wearing.
Like always, outfit details of what I'm wearing can find below. Just scroll all the way down…
What are your thoughts on dressing as a wedding guest? Any tips you want to share?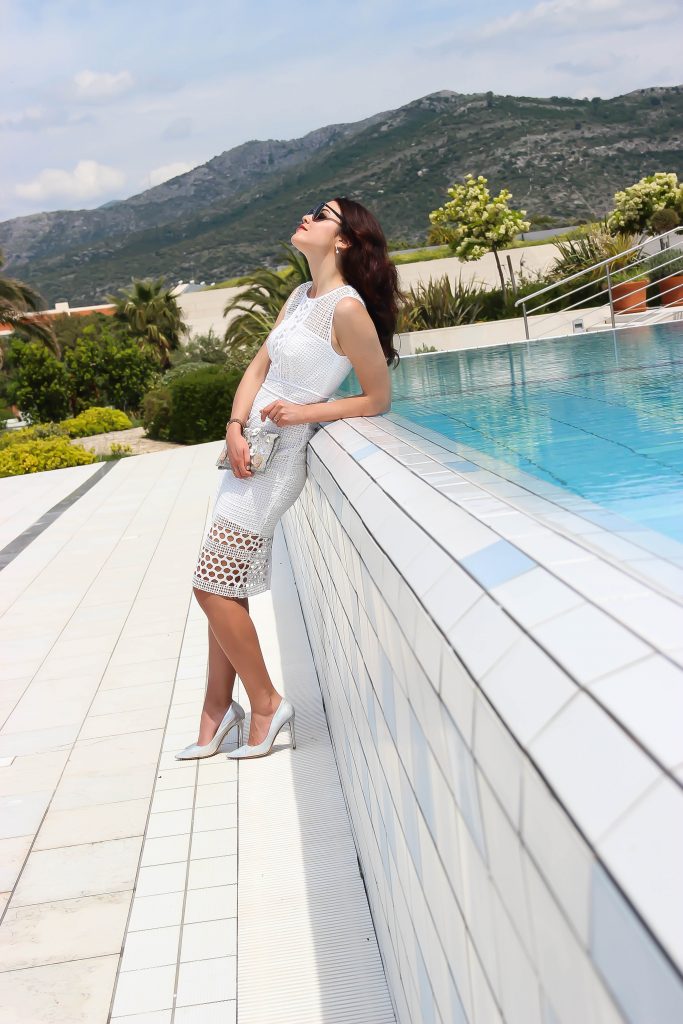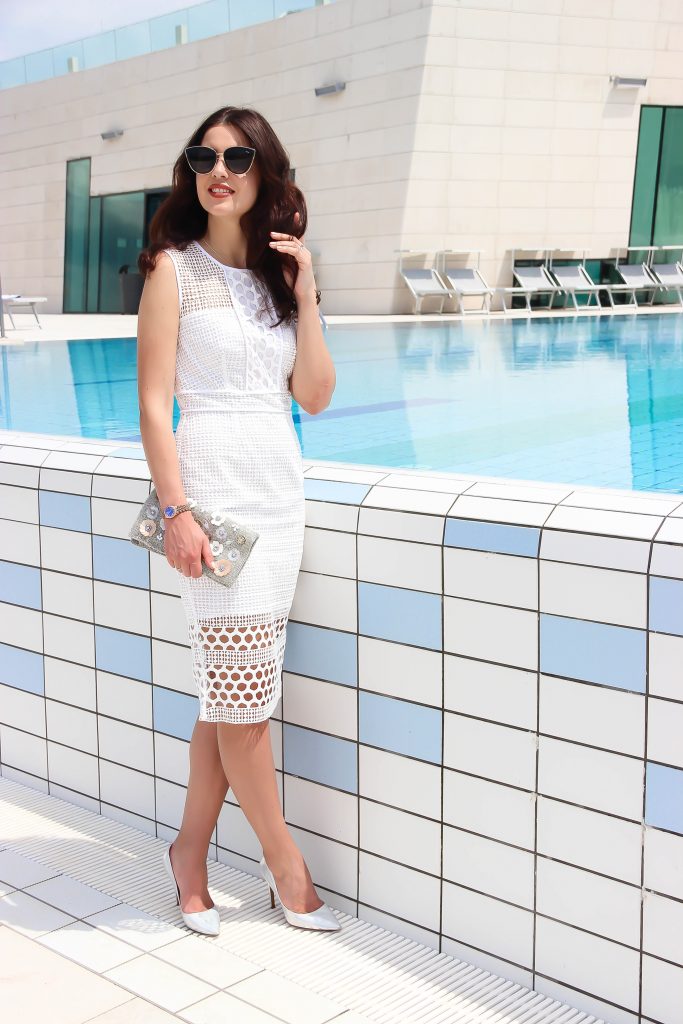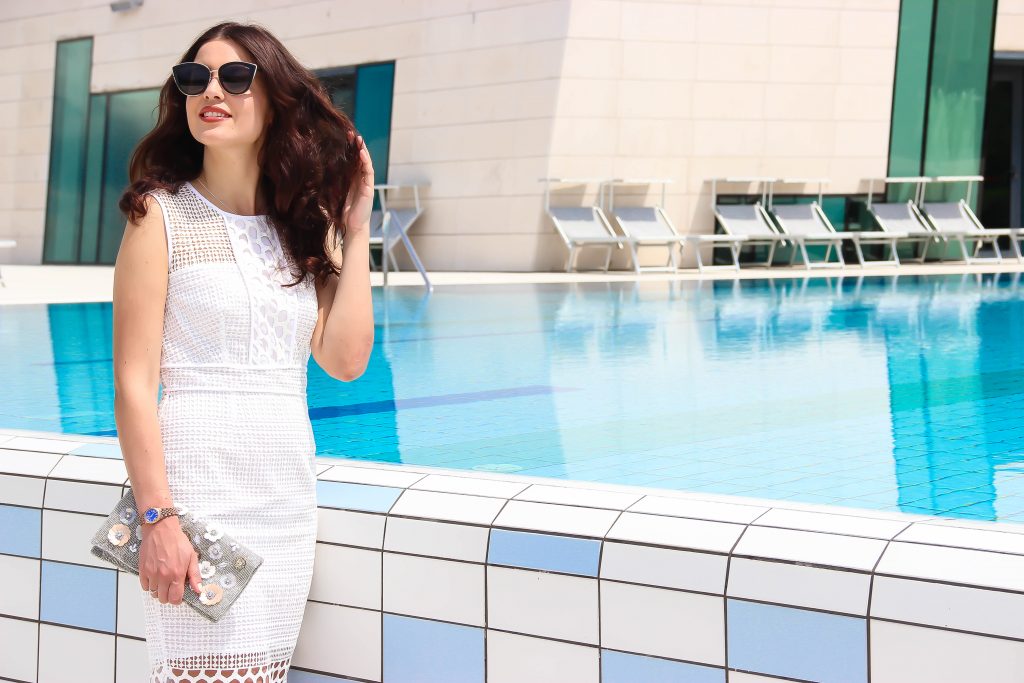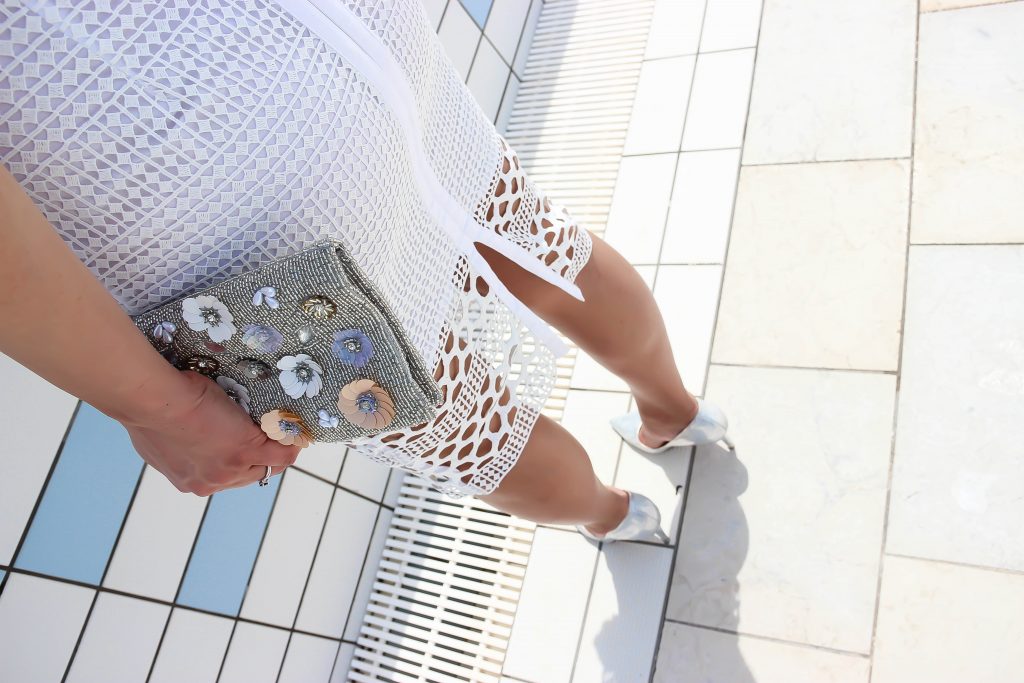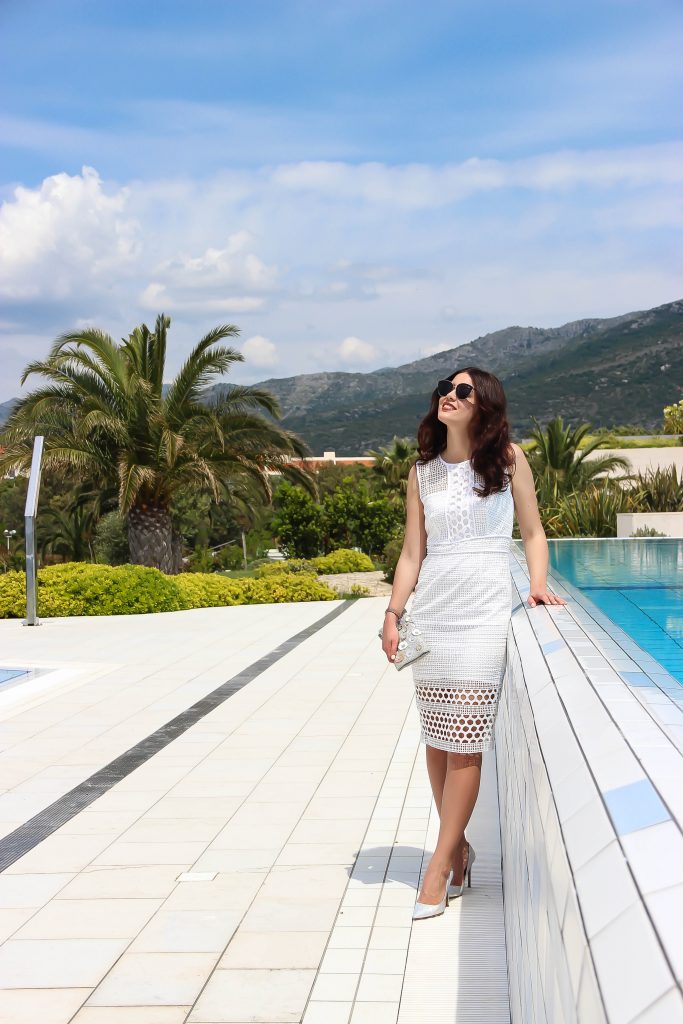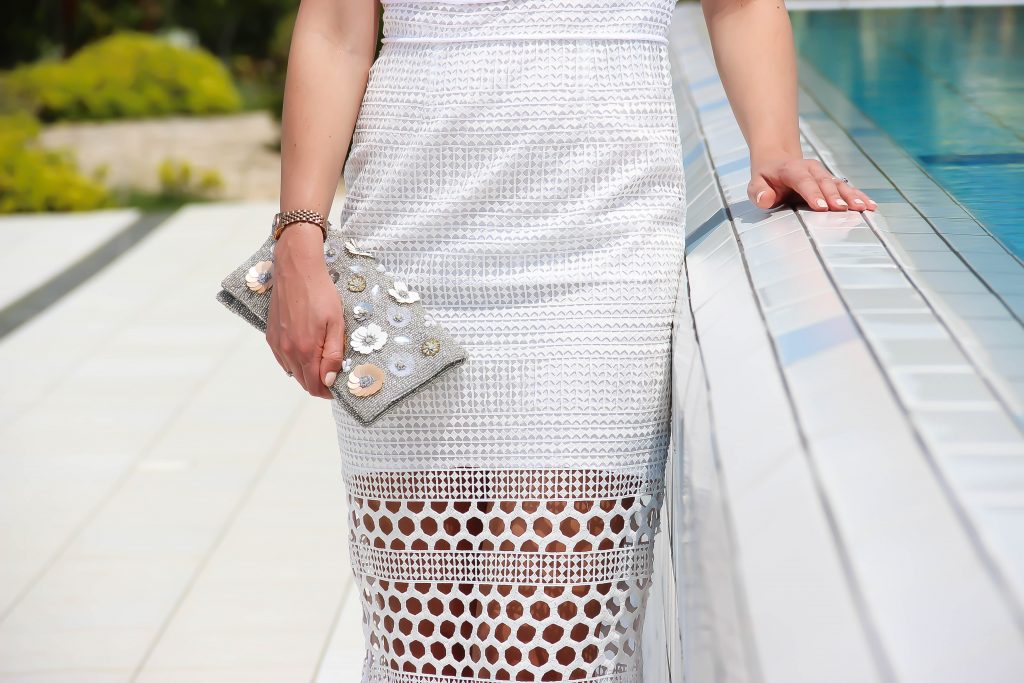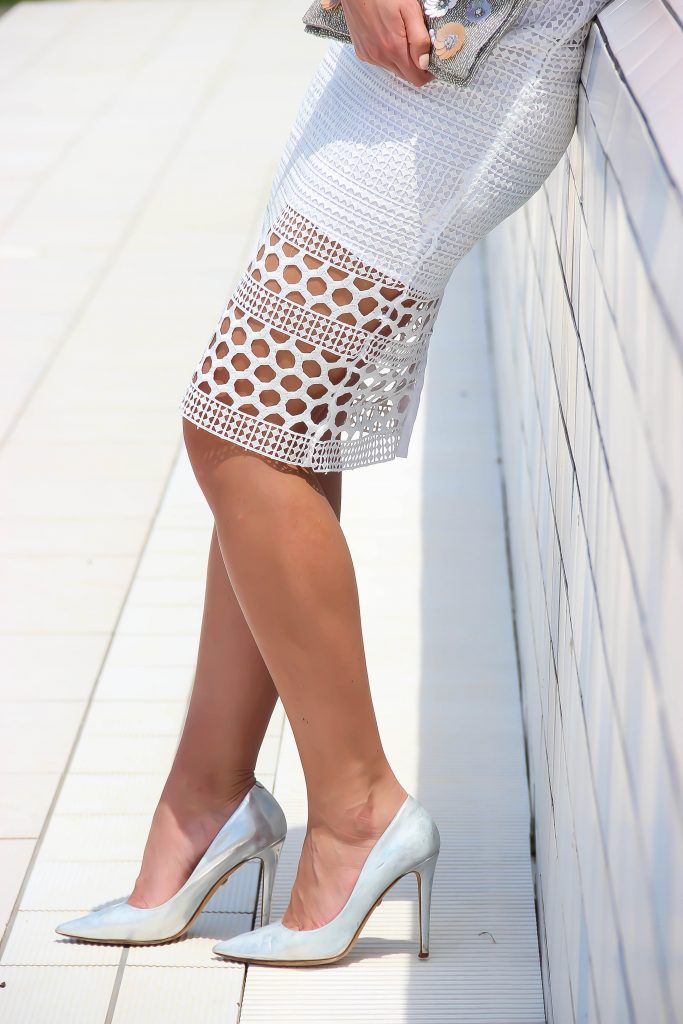 What I'm Wearing: Marks & Spencer crochet dress, Marks & Spencer embellished clutch, DVF heels via the Outnet, Freyrs sunglasses
Photographer: Tatiane Kozijn | Instagram: @tatianekozijn
Location: Dubrovnik, Croatia