I hear you thinking, Azulejo? what does that mean? Azulejo is the name for the painted ceramic tile work you can find on so many houses, schools and ordinary walls in Portugal. Charming streets like this are one of my favourite things about Lisbon and I'm so excited to share these pictures with you.
This outfit is all about the corporate trouser, styled in a not so conventional way. People have asked me in the past: so if you work in fashion, what do you wear to a meeting? This outfit would pretty much sum up at the answer I'd give to that question. When I have a meeting, I definitely avoid ripped jeans or worn out converse, for example. I'd dress nice and presentable, but without sacrificing my personal style. The corporate trousers combined with a cute lace cami and stylish blazer (it's from Alexa Chung's collection at Marks & Spencer, how cool!) is something I'd wear any day, meeting or not.
I love making a 'serious' outfit like this a little playful by adding a pop of colour like I did with this cobalt bag by Banana Republic. The other pop of colour in this outfit comes with the shade of Vegas Volt by MAC, one of my long time favourite shades that never disappoints.
Like always, scroll all the way down to get the outfit details!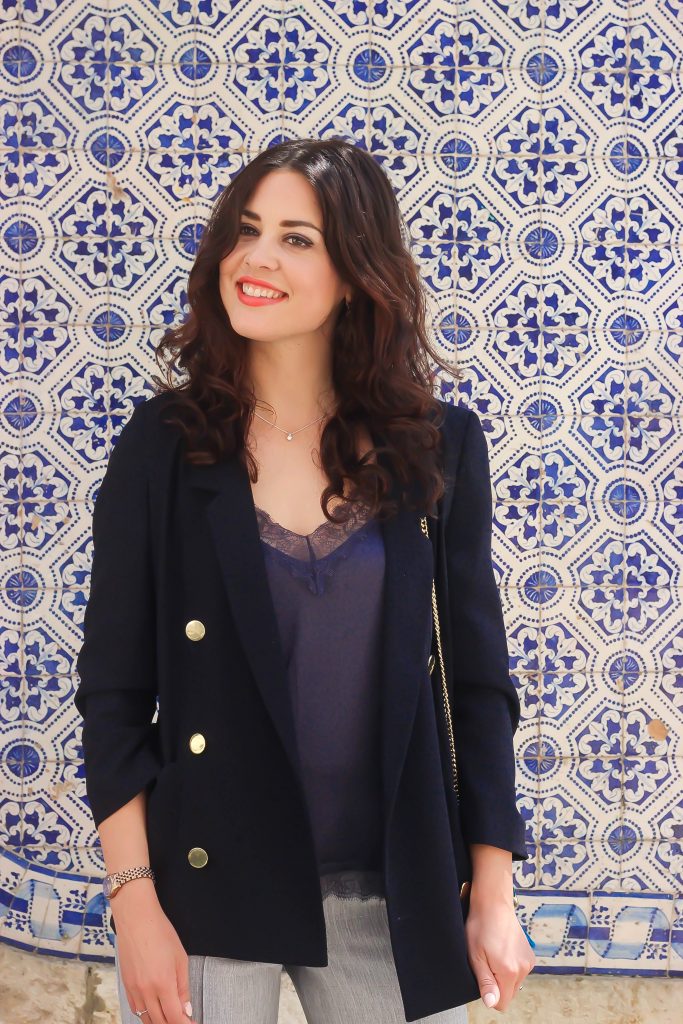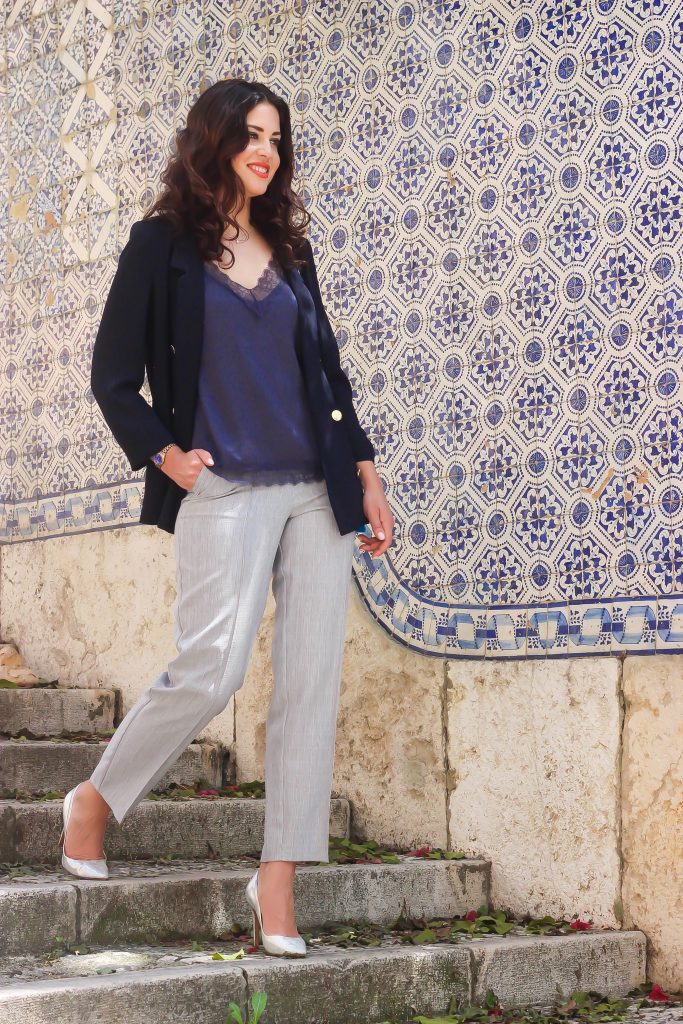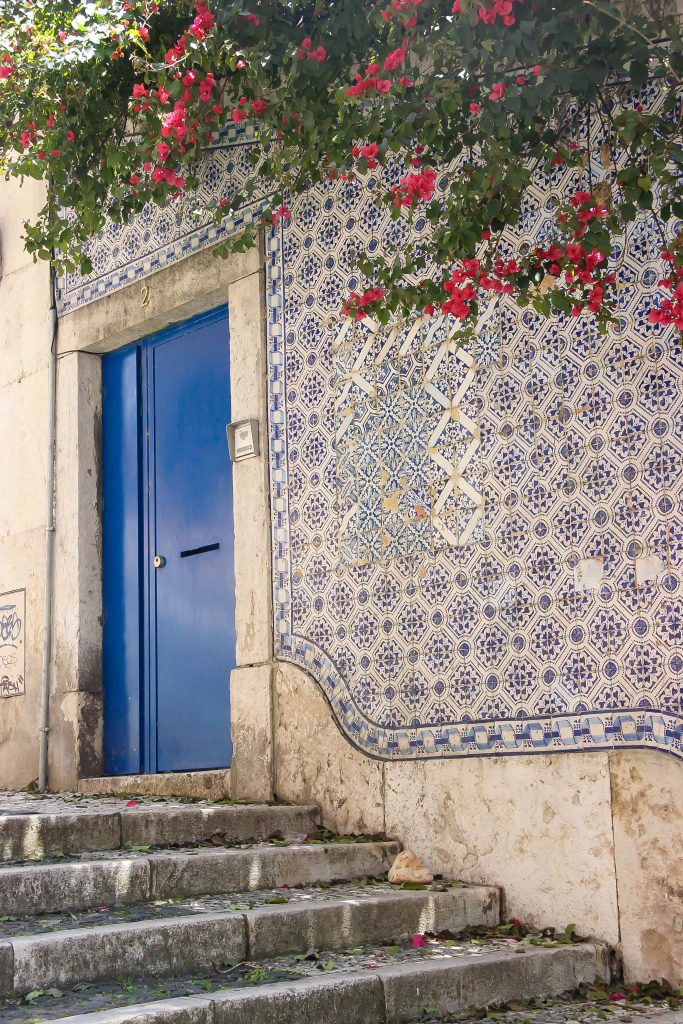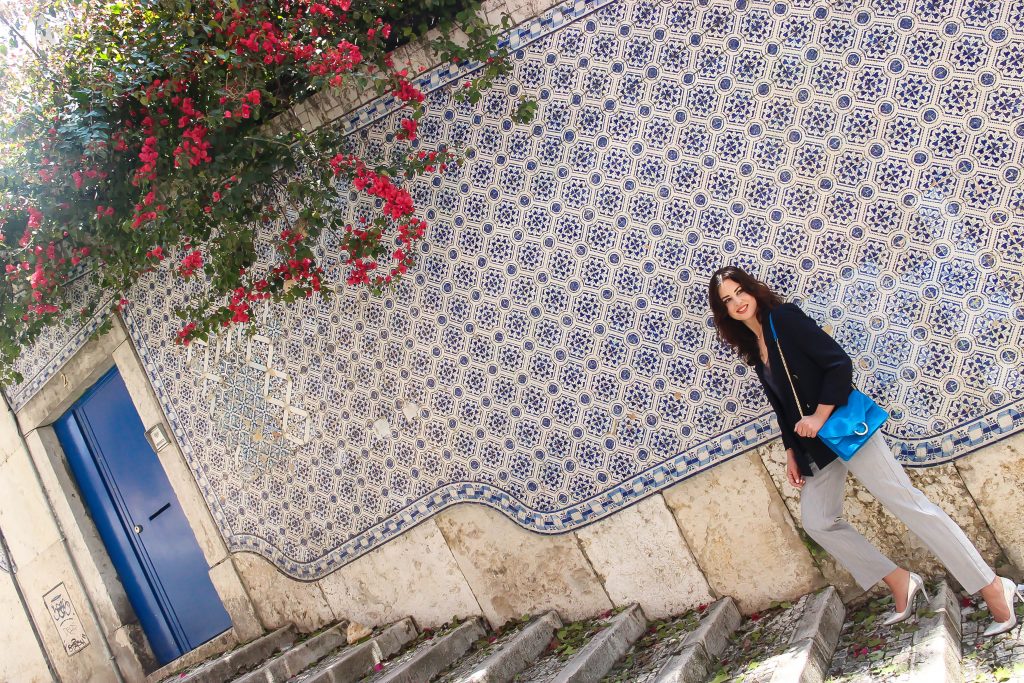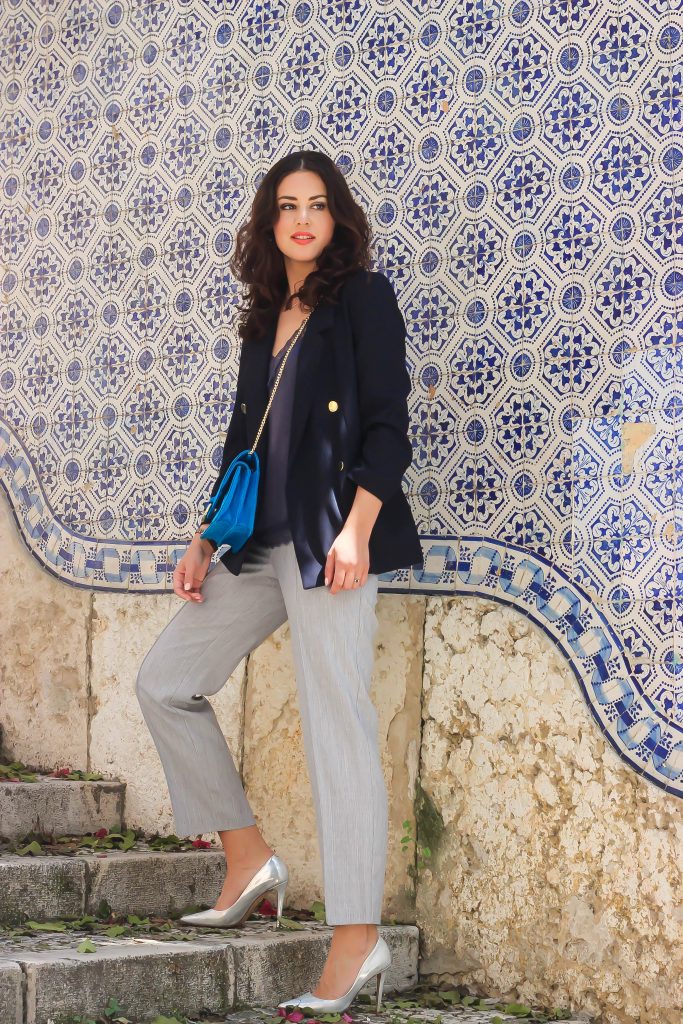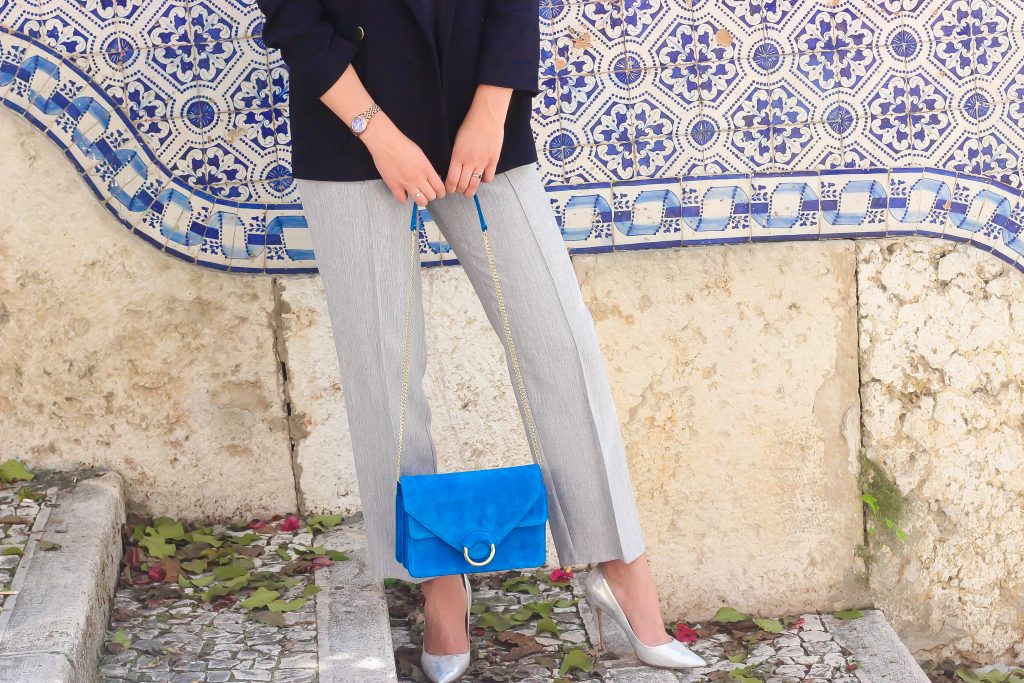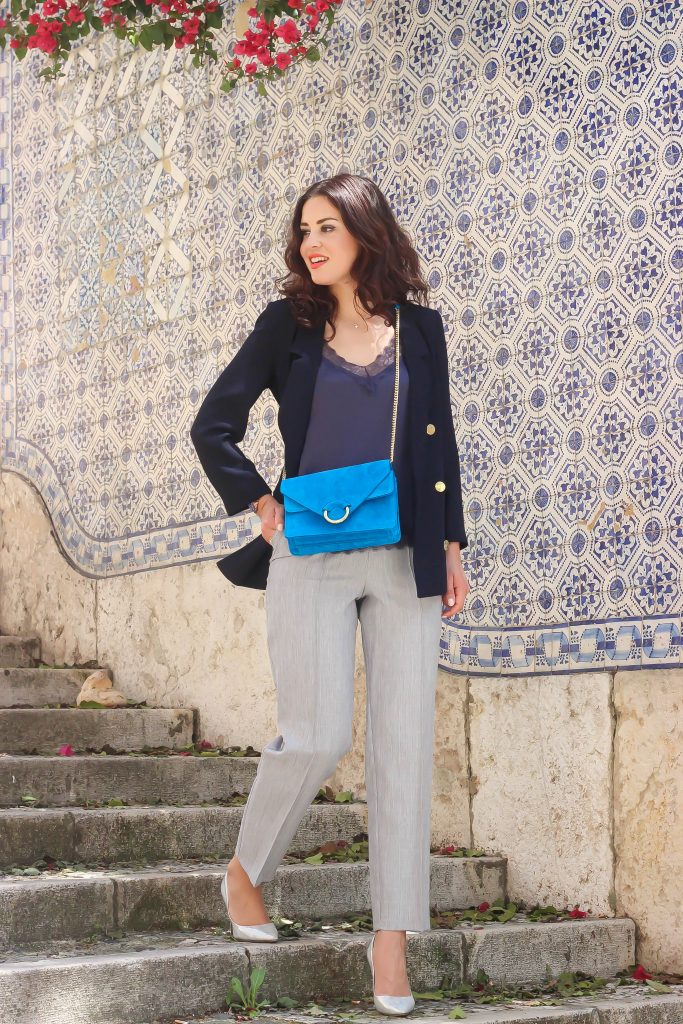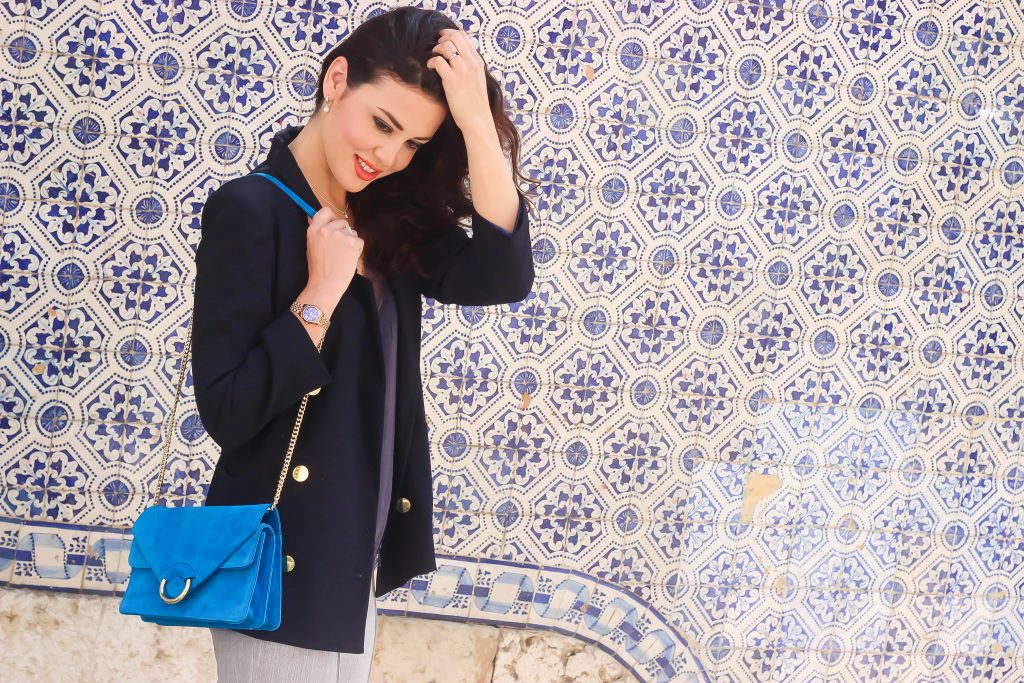 What I'm Wearing: Archive by Alexa Ada blazer, Marks & Spencer lace cami, Marks & Spencer grey trousers, DVF heels via the Outnet, Banana Republic bag, Michael Kors watch, MAC Vegas Volt lipstick
Photographer: Tatiane Kozijn | Instagram: @tatianekozijn
Location: Lisbon, Portugal