We often seem to overlook the beauty of the country that we live in. I'm guilty of that in the Netherlands, but I'm lucky enough to still experience Australia as a foreigner, appreciating every new place that I visit. After Shark Bay, we drove to Kalbarri, an exceptional beautiful town located in the Coral Coast region.
Our first stop in Kalbarri was the Ross Graham look out, which is located a little off road. I realized only meters into the park that wearing open shoes isn"t exactly the best idea, when a massive lizard crossed our path (see photo 12). Instead of running off like they usually do, he ran straight towards us. We jumped on a rock, trying to snap a photo but just seconds after that, he jumped onto our rock, on my feet, giving me a massive fright. I'm not even sure if these are poisonous at all, but better not taking risks in the Australian bush, right? Right, lesson learned. So I changed to my trusty Converse sneakers after returning to the car, onto the next stop. Probably the most iconic image of Kalbarri National Park is nature window, as you can see in photo 3. To my surprise, the temperatures in the park were well over 30 degrees, making it not very ideal to walk far distances. Before entering the park, there are many signs emphasizing the fact that people have died at this place because of the heat. Being there in the middle of winter and barely handling the heat, I can imagine how tough walking the tracks is in Summer…
By the end of the afternoon we drove to our accommodation, Seafront Villas in Kalbarri. The location of our apartment was fabulous, but I wasn't as impressed with our room. Like I mentioned before, you're better off to not expect a lot from hotels or holiday homes in remote Australia. After a quick grocery shop for some snacks, we chilled on our balcony before we headed to dinner. I always bring my Lonely Planet guide which usually has nice recommendations for where to eat and drink, but the place that I was interested in apparently didn't exist any more. It was kind of funny, because we walked back and forth at least 3 times with our GPS, only finding out after 20 minutes that the place wasn't there. I hate wasting money on bad food, so what do you do when you have no idea where to eat? You go where the most people are. So we did. Funny enough we ran into a couple we also met in Shark Bay and decided to have dinner together. At that very evening I've by the way also witnessed the most extraordinary sunset I've seen in my life and I'm really content with how the photos I made turned out. I've been practising my photography skills lately and I start to be really into it!
The next day we got ready for a big drive back to Perth, but not before a big breakfast at Angie's cafe, which I can highly recommend. Along the way we stopped at the Pink Lake in Port Gregory, which apparently is bright pink during some hours of the day, especially at the end of the day I've heard. We got there late morning and despite its serenity and subtle pink glow, it wasn't the bright pink I secretly had hope for. If you're wondering what it ideally looks like, check out Nicole Warne's latest collaboration with Lancome, which has been shot at that very place. Breath taking, don't you think? Where the lake didn't quite meet our expectations, we unexpectedly came across more colour we could possibly imagine along the road, with yellow flowers fields both on your left and right. The fields obviously belonged to someone, so I was a little hesitant to step in. Perhaps more so because I re-lived some childhood memories of being chased by an angry farmer while playing with my friends in the corn fields near my home who let his his dogs out to catch us. Anyway, once in the flower fields I couldn't help a little hopping around and I lost my nervousness pretty quickly.  It's those moments that I realize that life is pretty amazing!
Hassan and I made a little video of our trip, which already spills the special experience in Shark Bay I'd been talking about in my previous post, but hey! More on that later. You can find the video at the far bottom, I hope you'll enjoy it.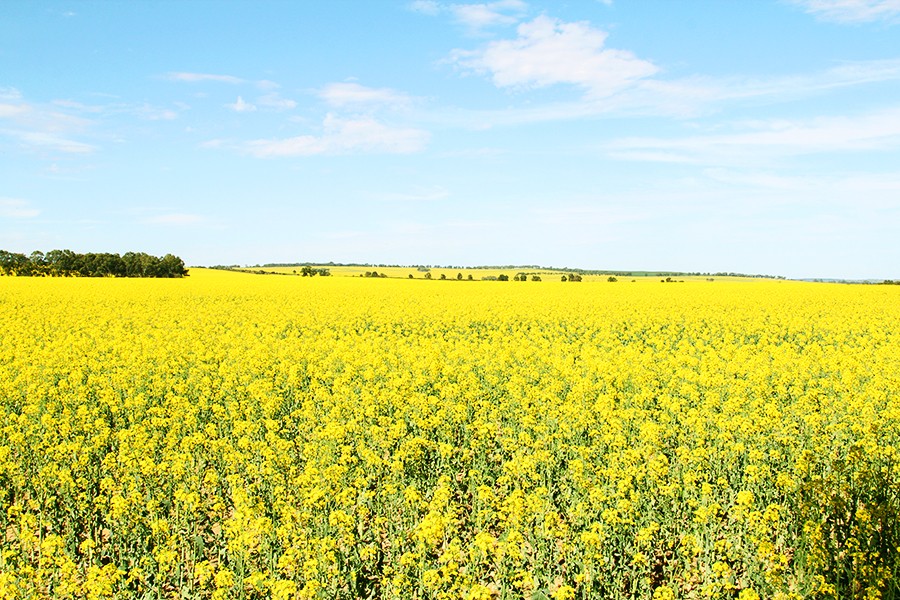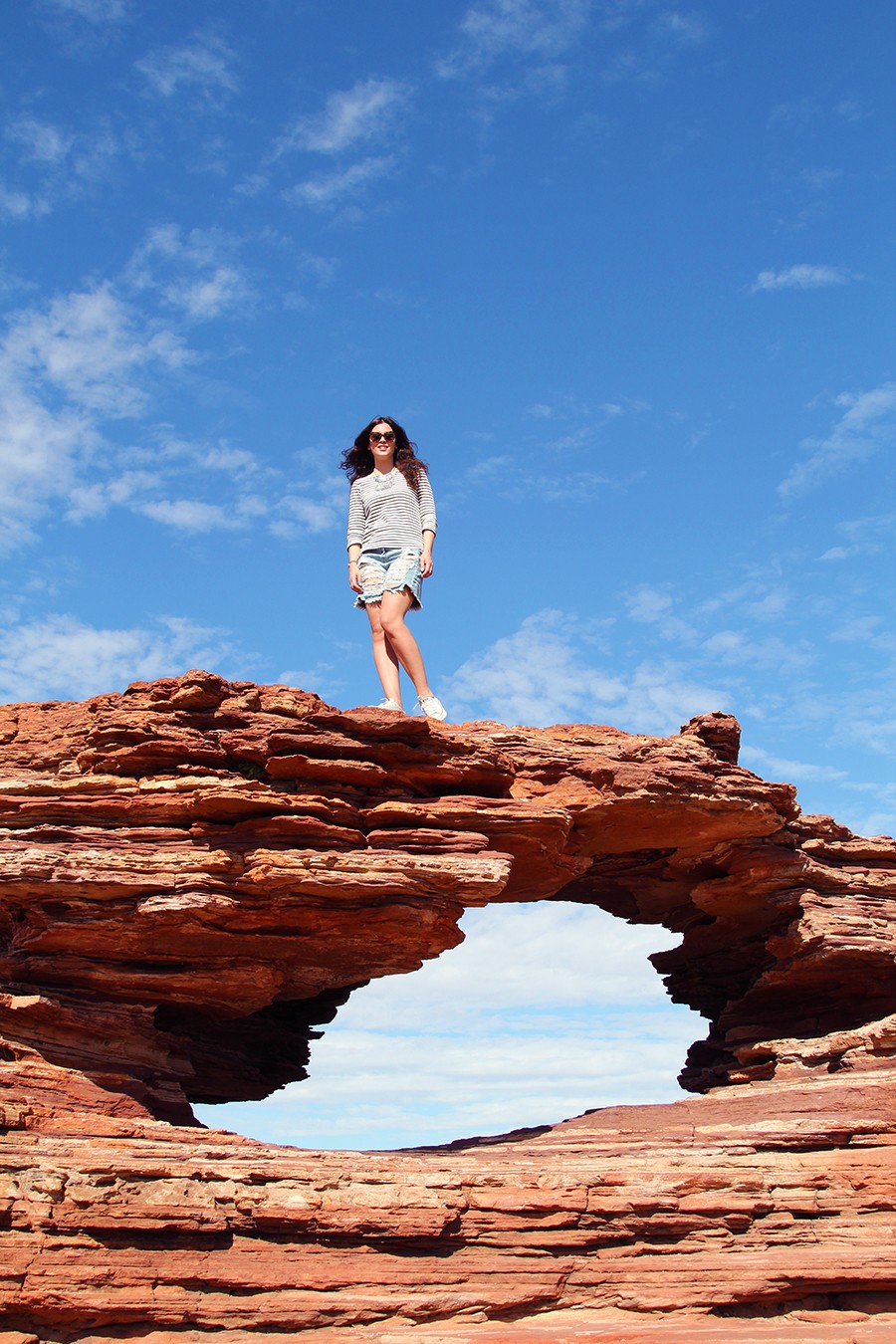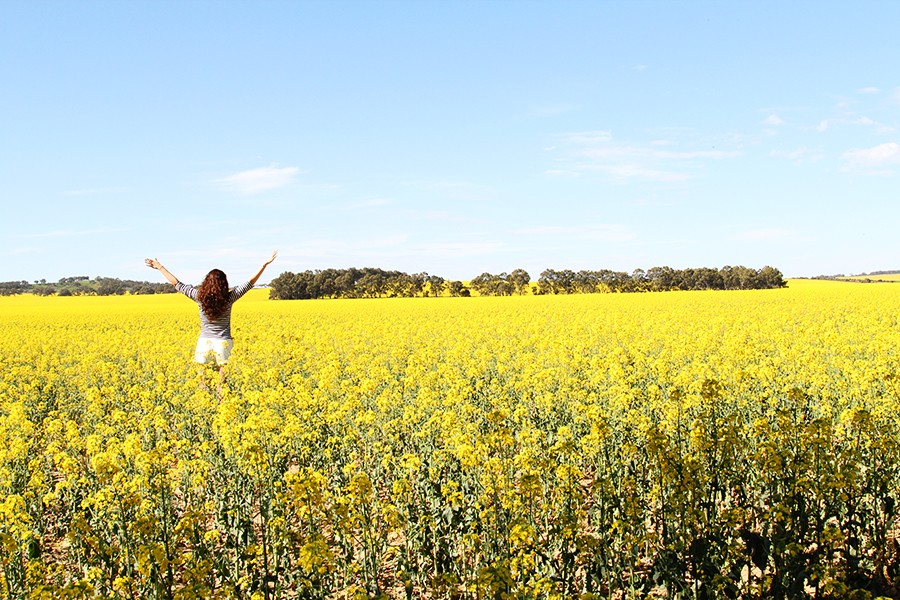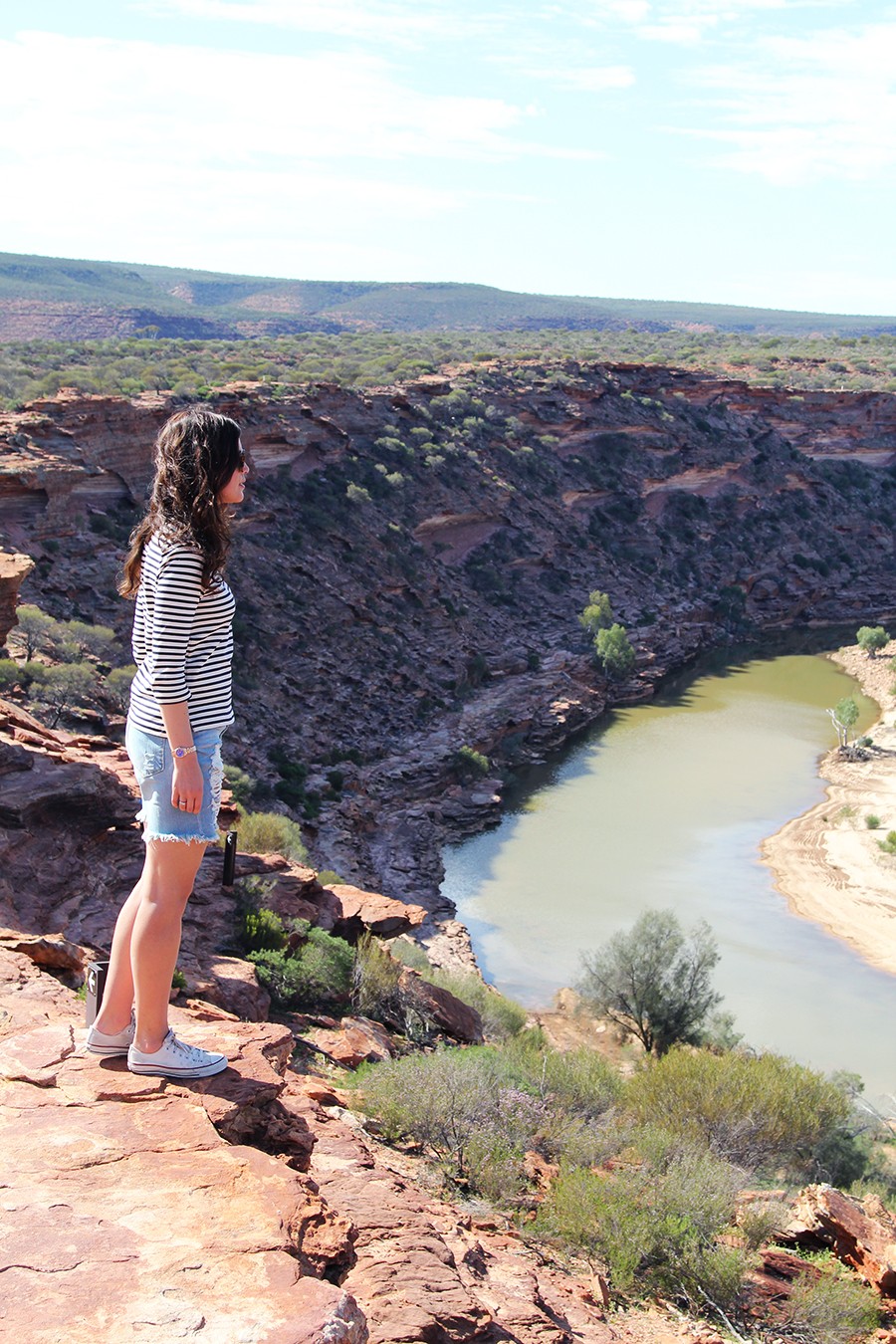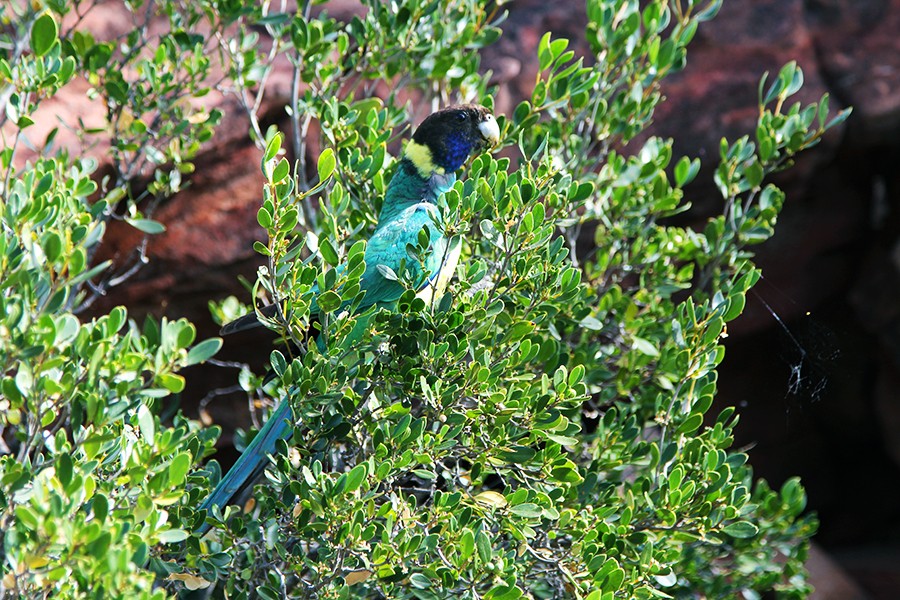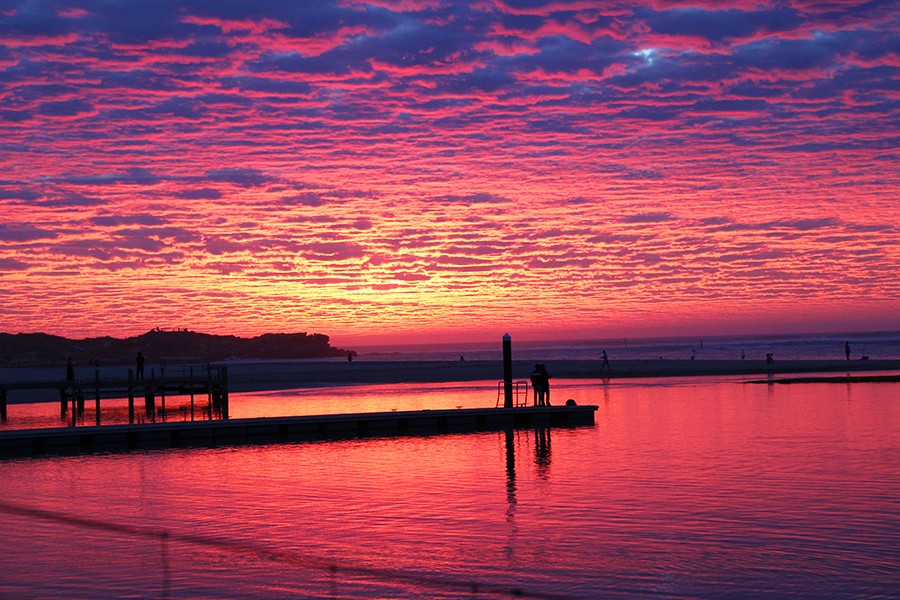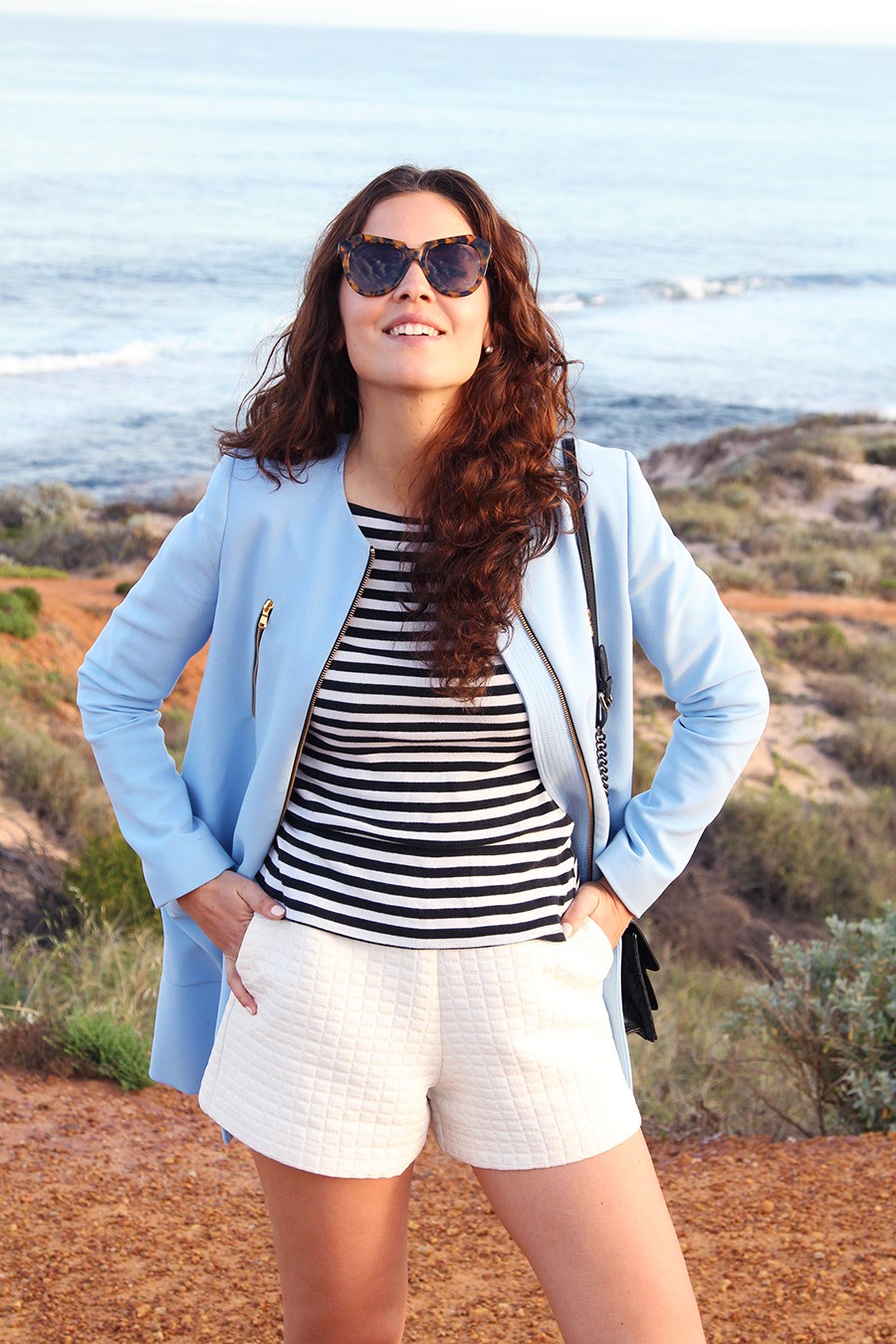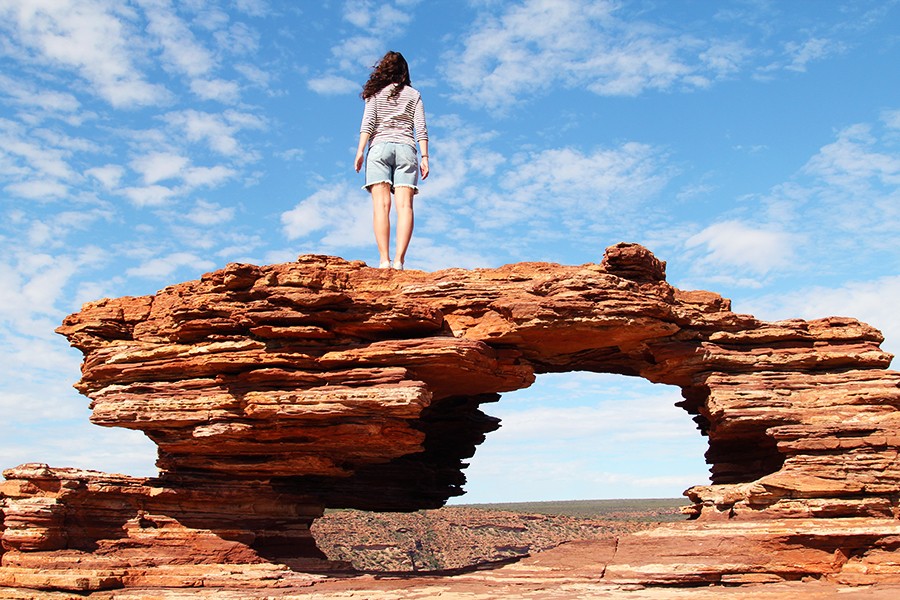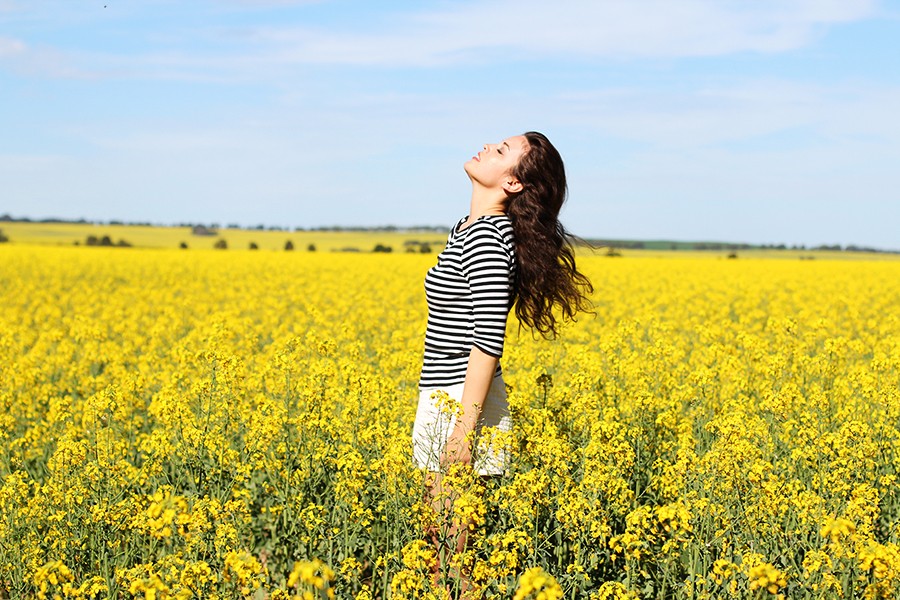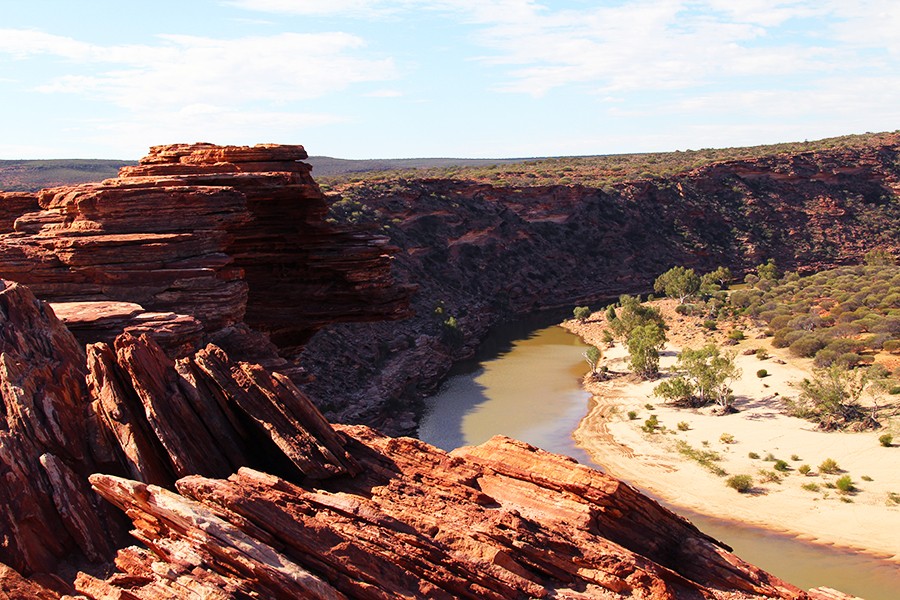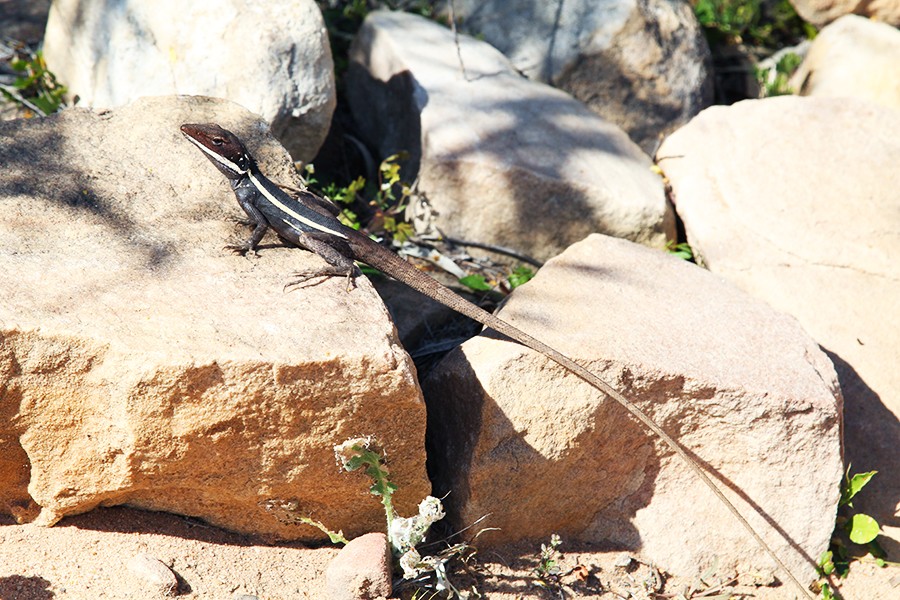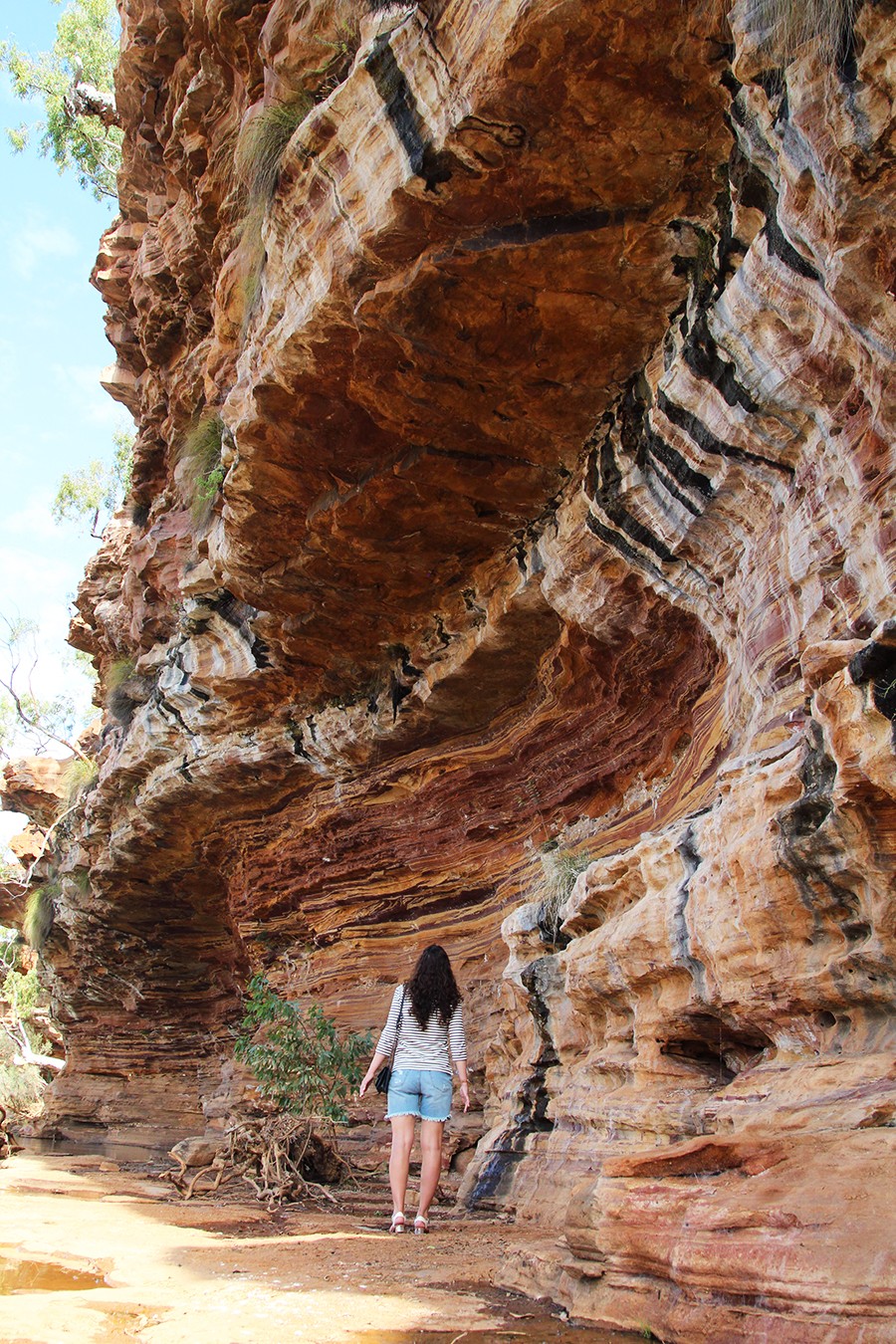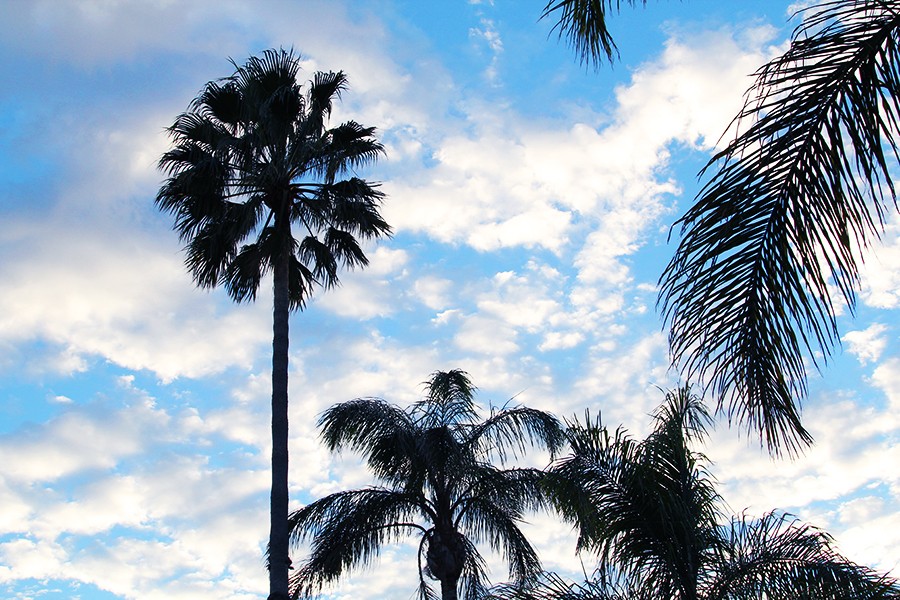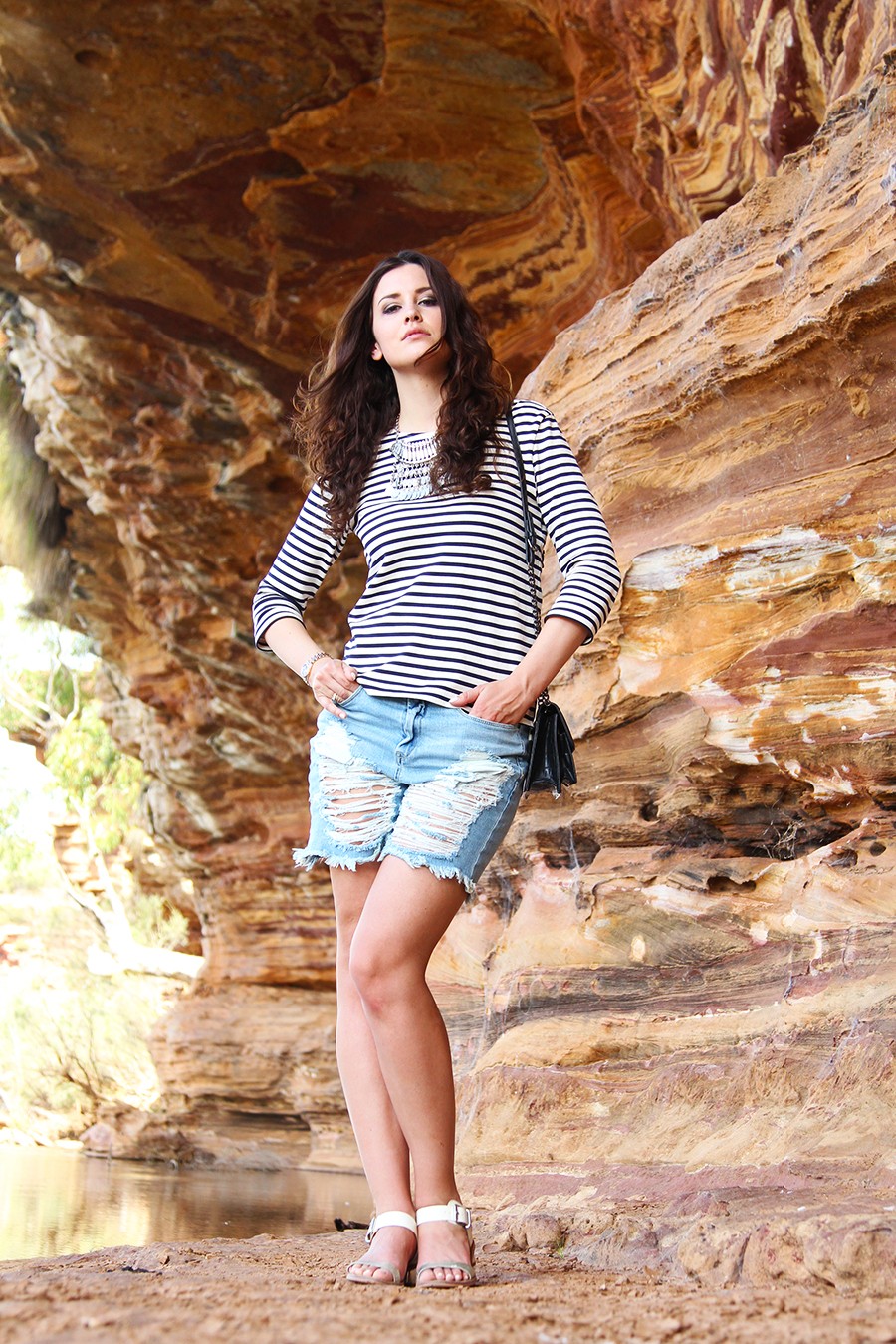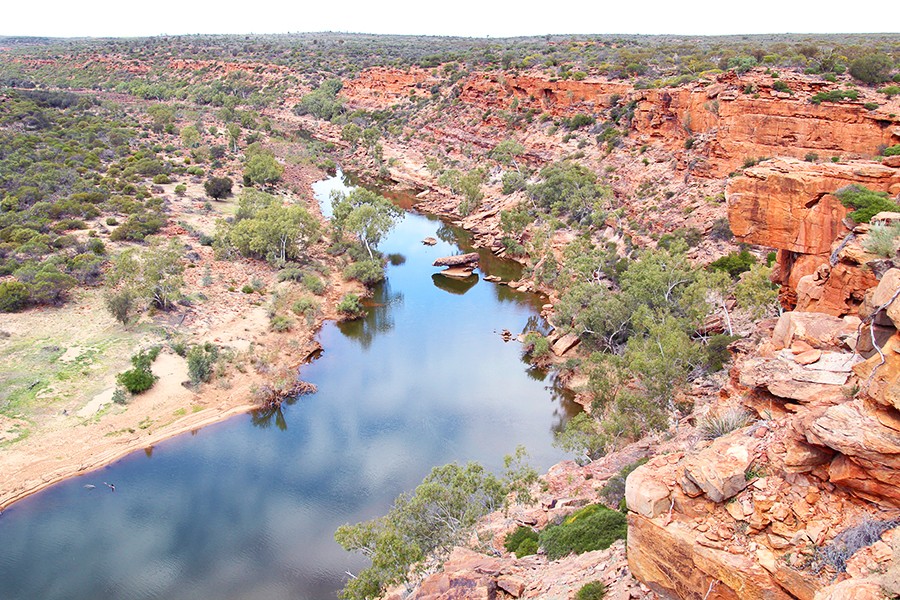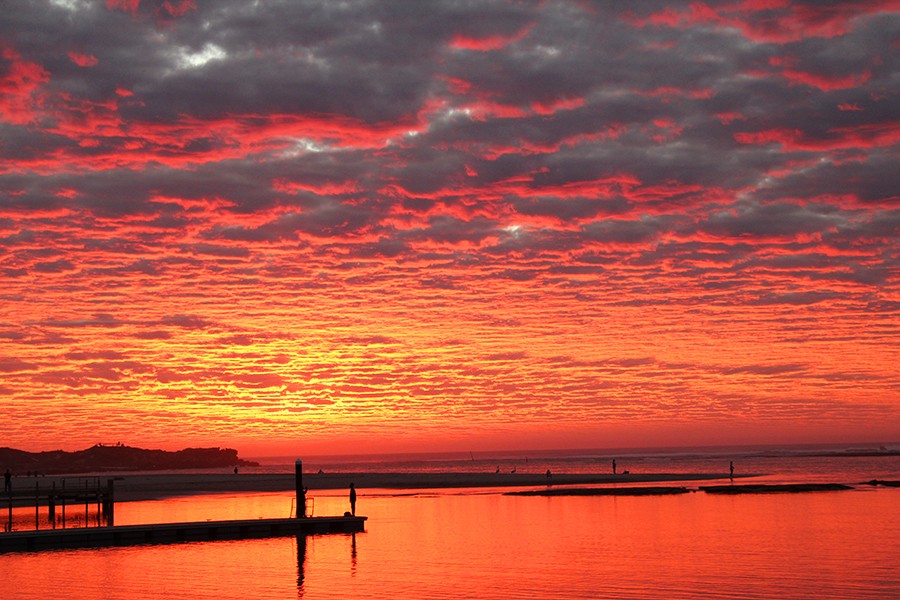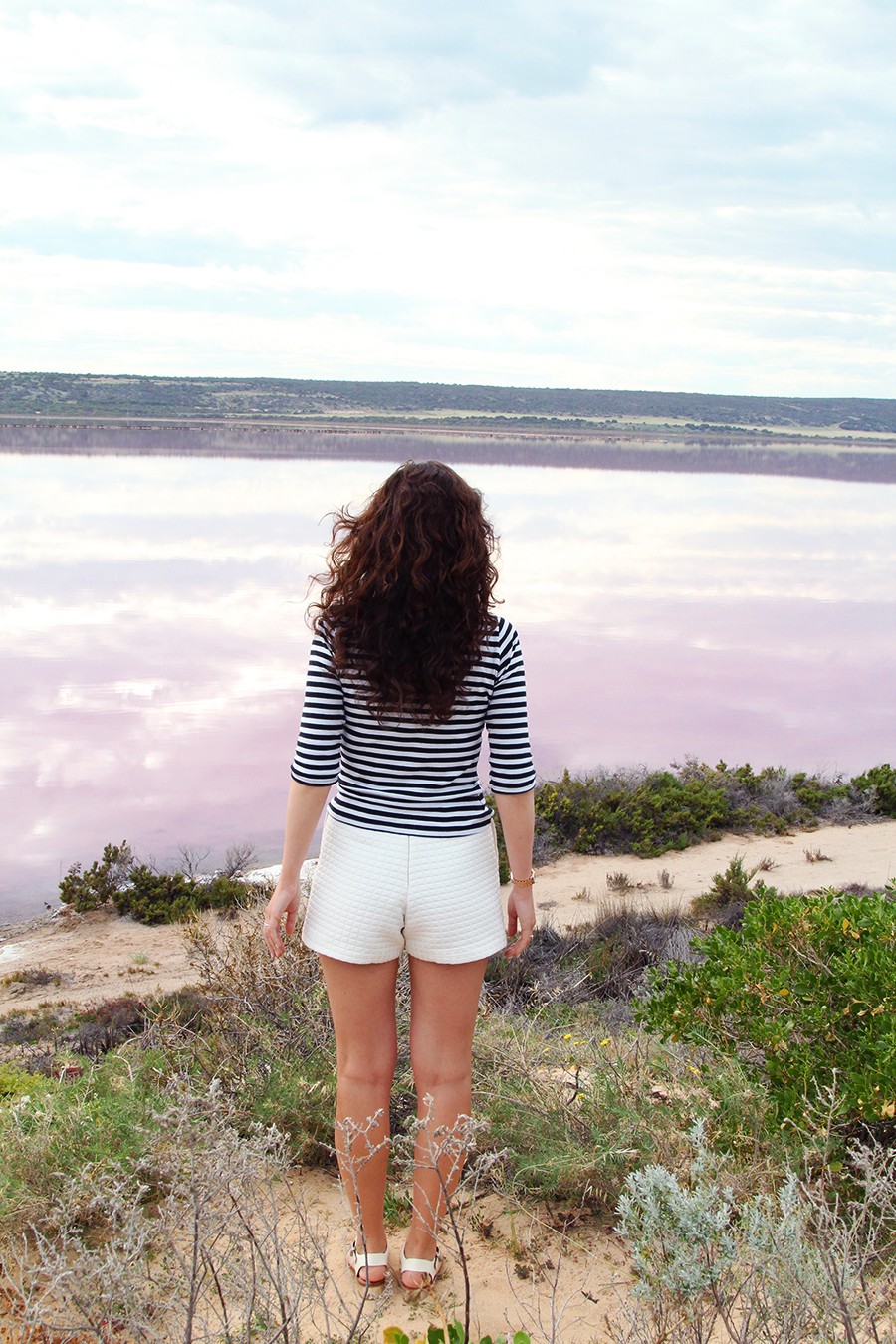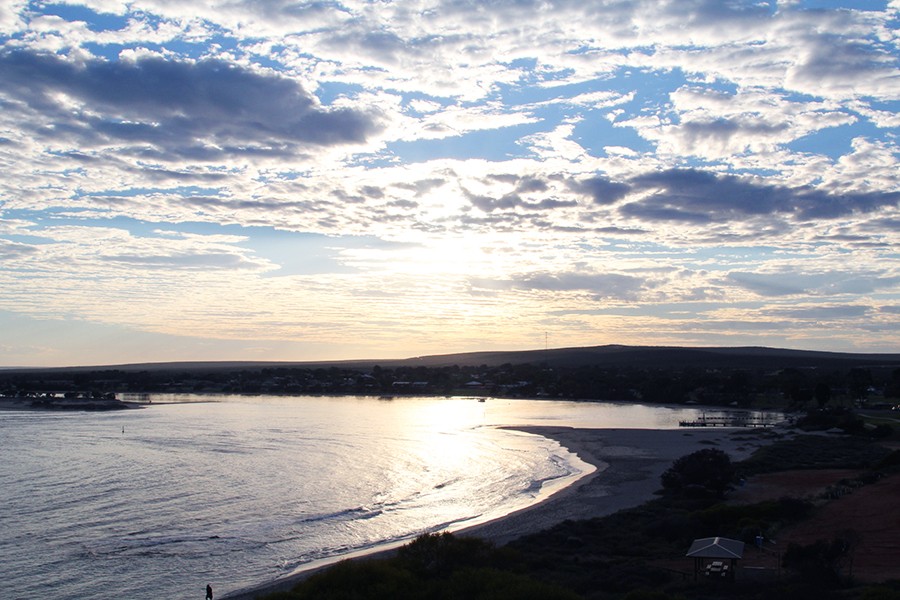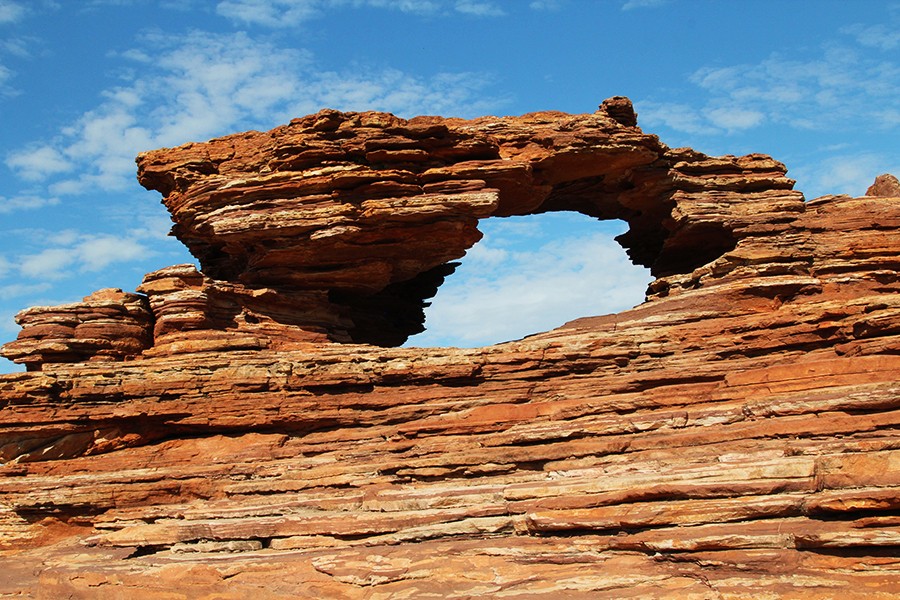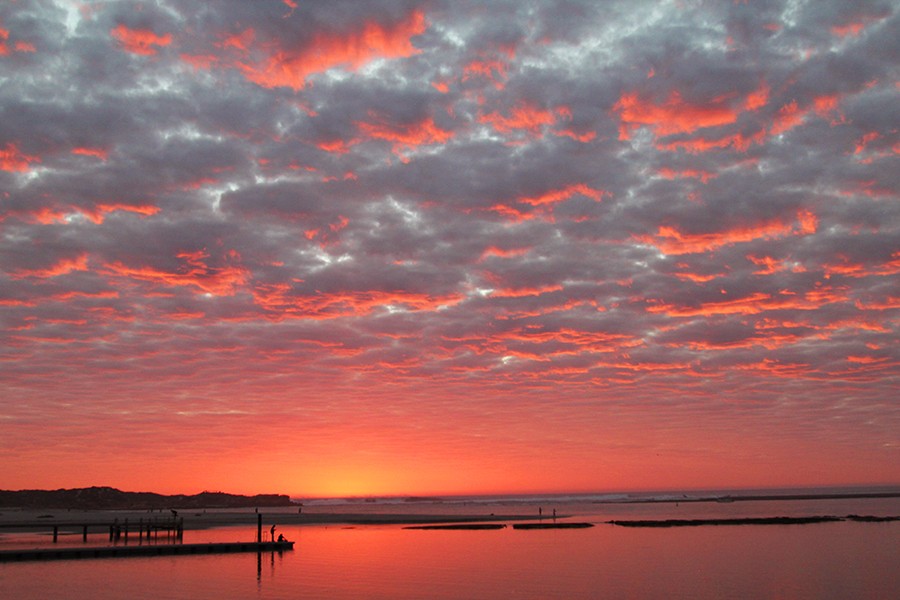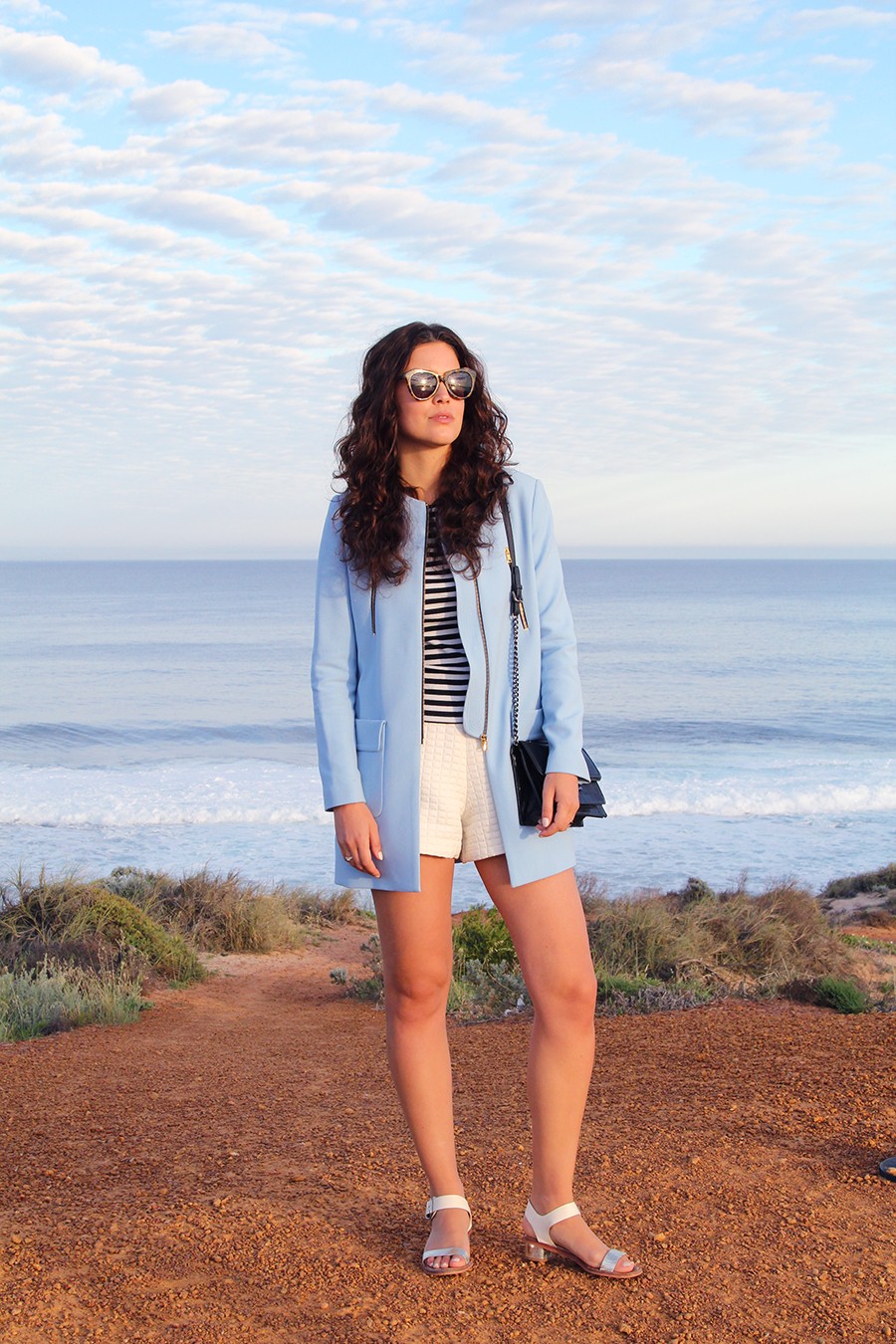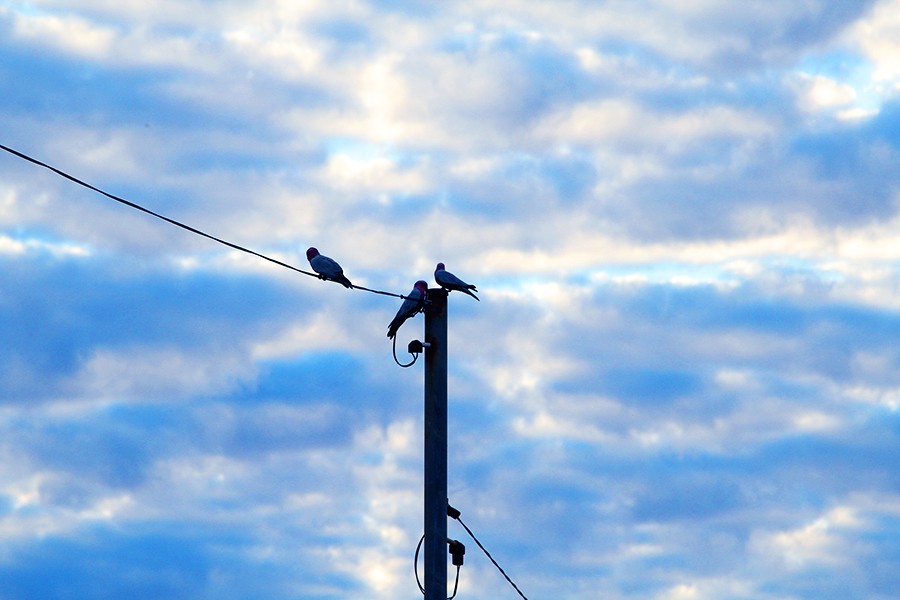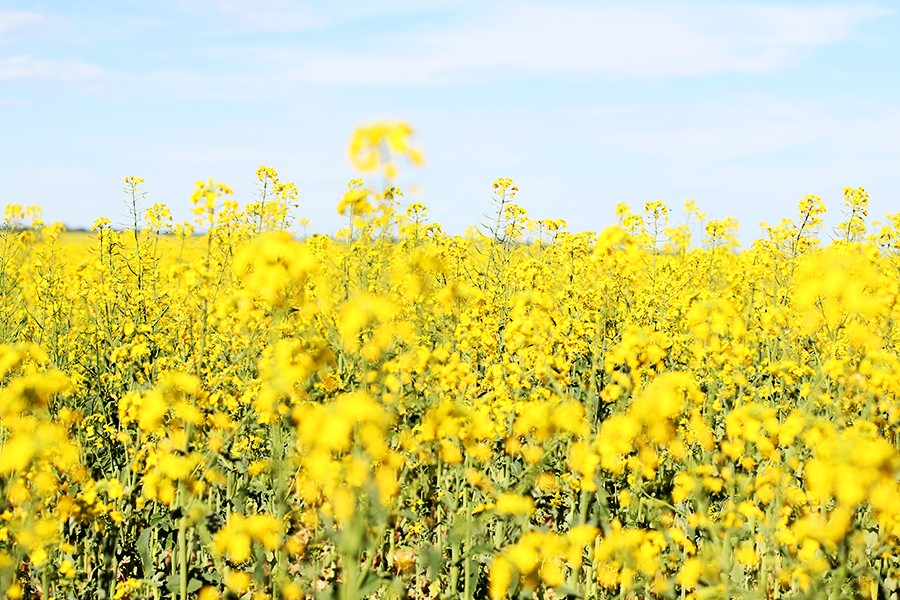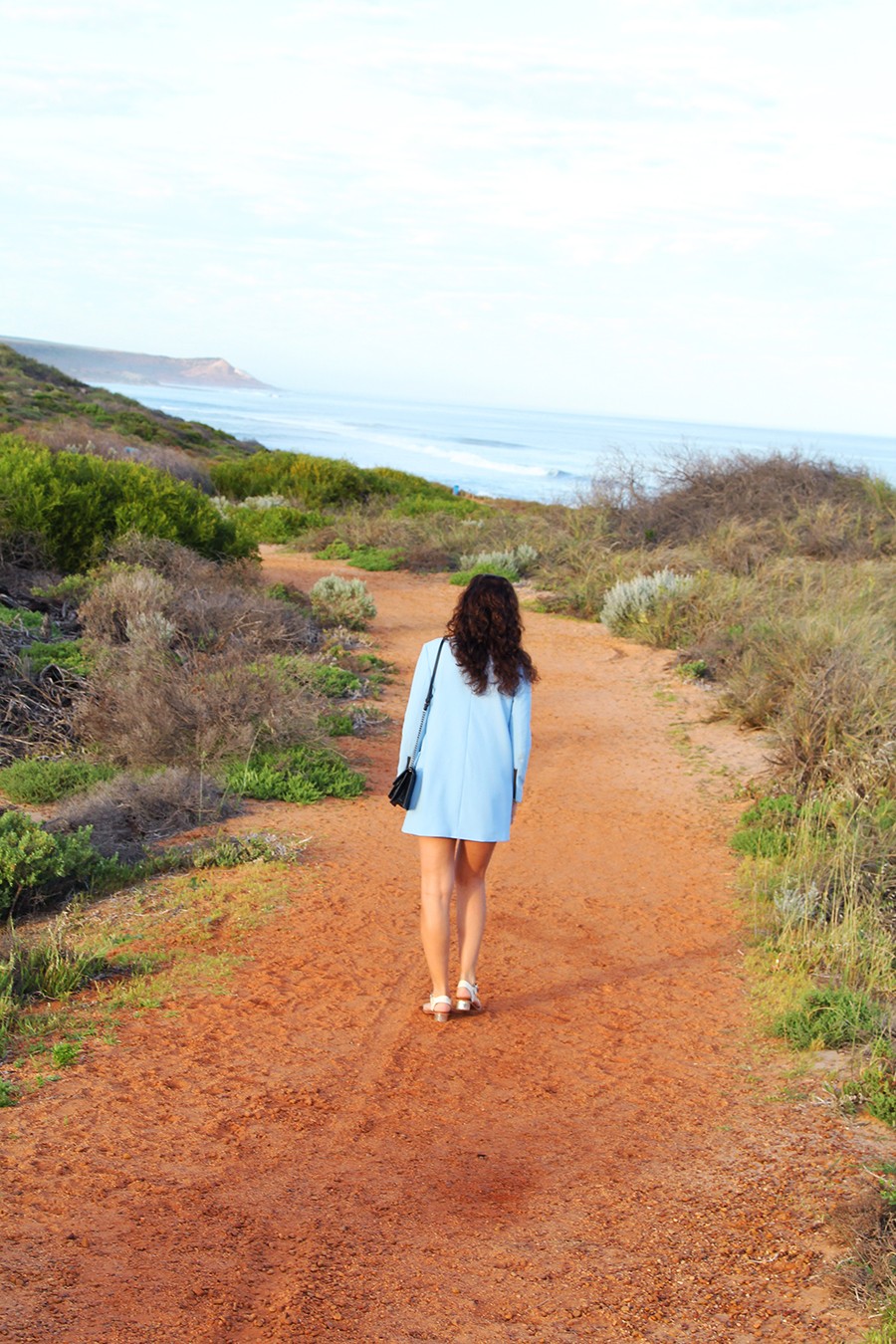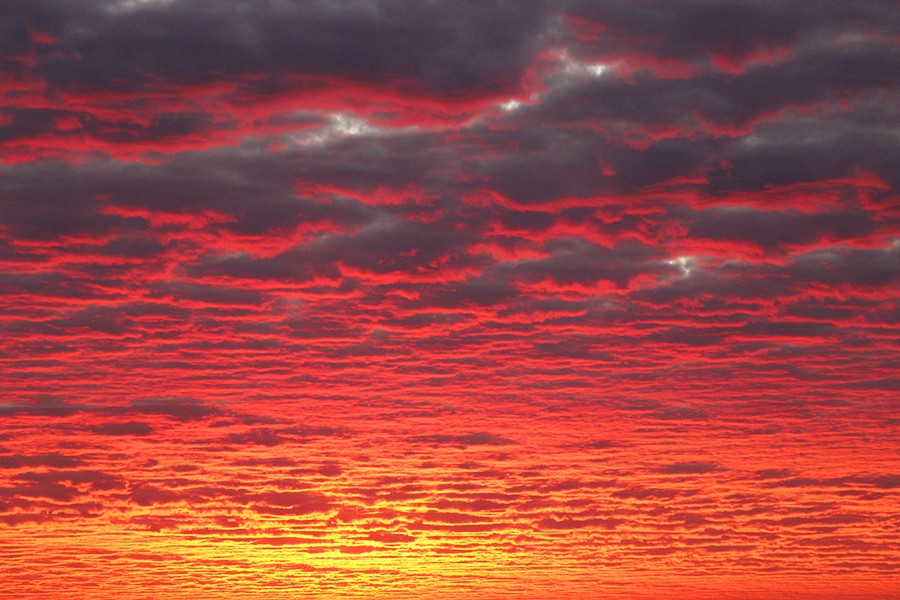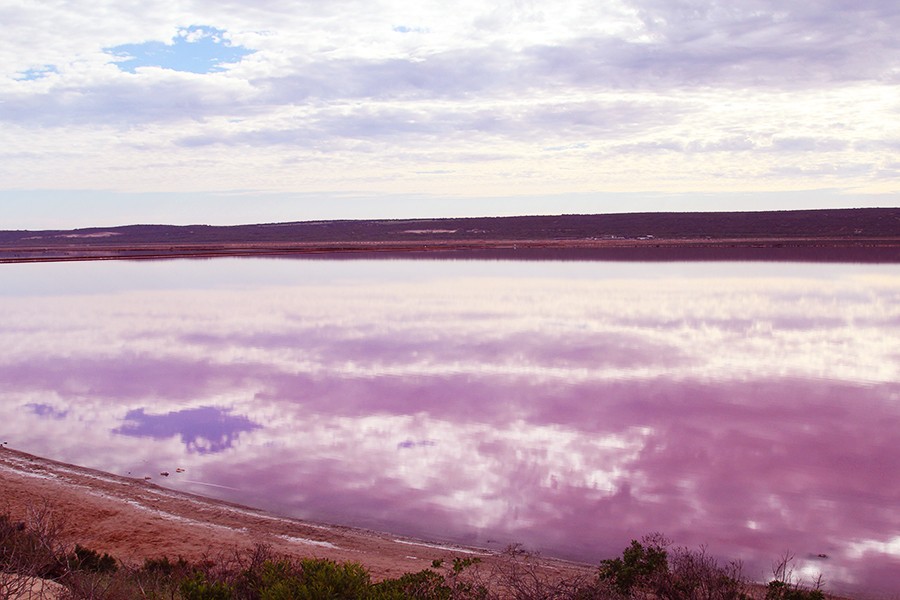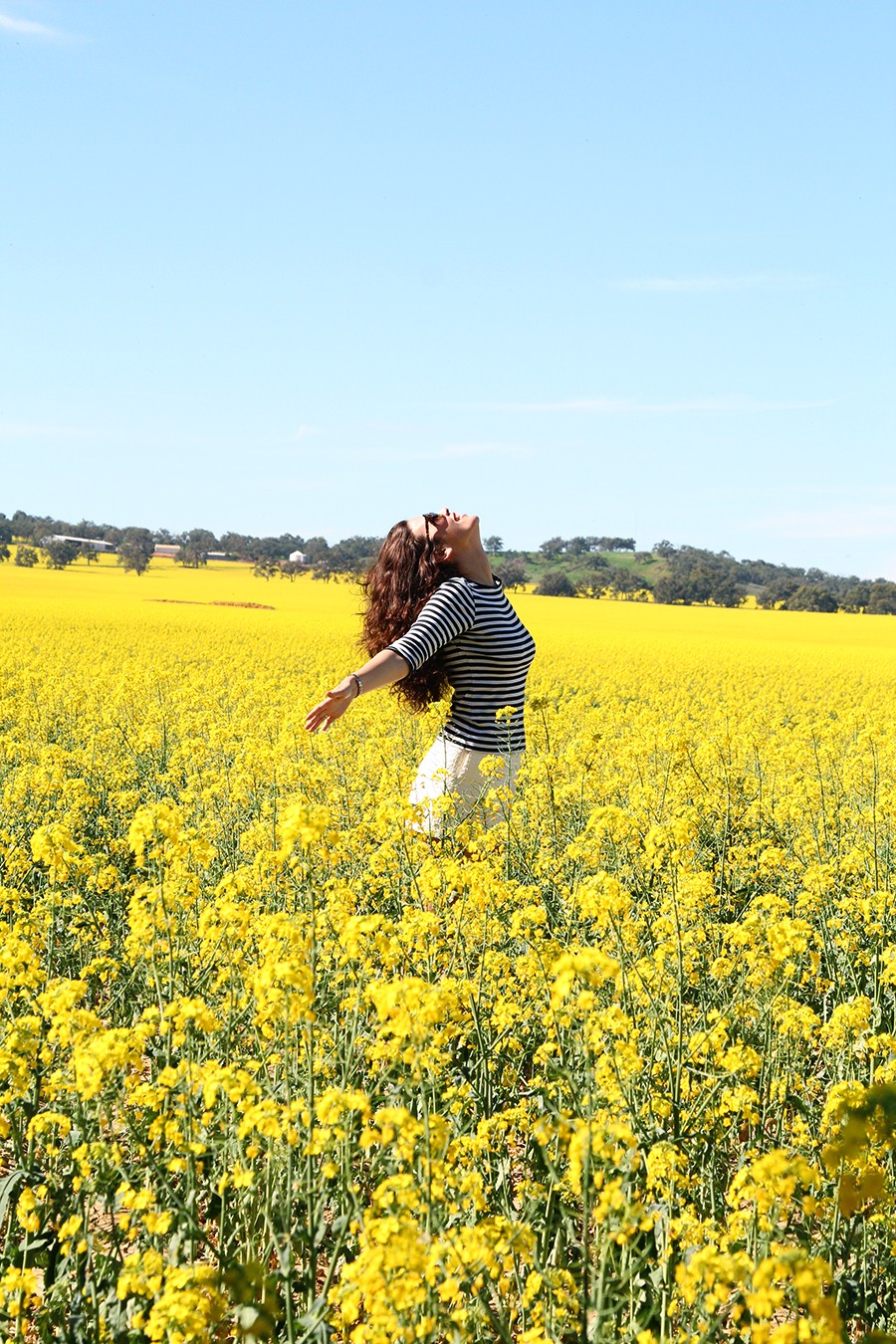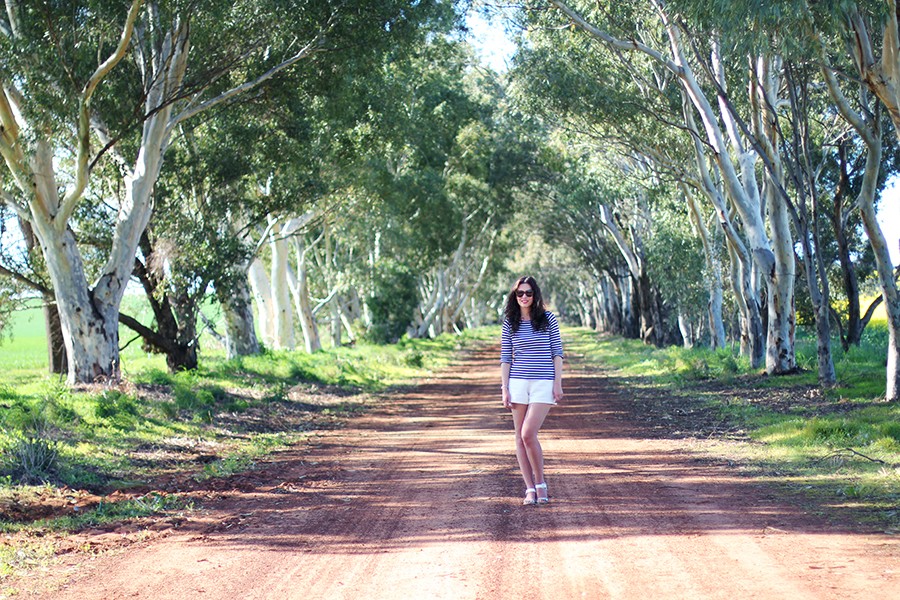 Outfit 1: Iris & Ink stripe top, Blank NYC boyfriend shorts, Sam Edelman Sandals, Converse sneakers, Karen Walker Number One sunglasses, Michael Kors lexington watch, Black chain bag (Mango)
Outfit 2: Light blue coat (Zara), Stripe top, Asos white shorts, Black chain bag, Karen Walker Number One sunglasses, Michael Kors lexington watch
What are you looking at?
1. Exploring Kalbarri national park. Like I said, wearing sandals wasn't the smartest move.
2, 4, 10, 24, 28. Vibrant flower fields along the road. Couldn't help a little hopping around.
3. On top of Nature window. Incredible view from above over the valley (photo 11)
5. From where I stand I could see kangaroos and wild goats walking around.
6. Beautiful green parrots while wandering the Ross Graham valley.
7, 17, 21, 26.  Sunset of a life time in Kalbarri, shot by yours truly. Yes, I'm a little proud.
8, 22,25. OOTD early morning in Kalbarri while overlooking the bay.
9, 11, 13, 15,16, 20. Kalbarri National Park, the red gorges are incredible.
12. The creepy lizzard that chased/attacked us. AHHH! He's pretty though from a distance.
14. Early morning sky from our hotel. These moment make it worth it to wake up at dawn.
18, 27. The pink lake that wasn't really pink in Port Gregory.
19. View over Kalbarri bay during our morning walk.
23. Parrot play hour on Sunday night. So cute to watch.
29. Road trip break on the way back to Perth. Somewhere in the middle of nowhere…
[show_shopthepost_widget id="216055″]