There's something so charming about Parisian balconies! While our room in the Sofitel le Faubourg was already spectacular enough, having a balcony and view made it even better.
I'm wearing the Little Lies cami and Luxe Love skirt from the Talulah Ready to Wear collection. I love the playfulness of the cami with the sharp lines from the skirt, and oh well, I simply love everything white really! What I think is so great about Talulah is that there are so many pieces in the collection that you can literally throw on without it needing much else. The pieces already speak for themselves, which I personally feel is fantastic! Like usual, I finished the look with my favourite silver accessories (which I by the recently wrote a post on that you can read here).
For October, Paris had surprisingly pleasant temperatures, so other than you might think: I wasn't freezing to death when taking these pictures! Especially with the sun peaking out it was perfect. Oh Paris, you get me so high on energy!!!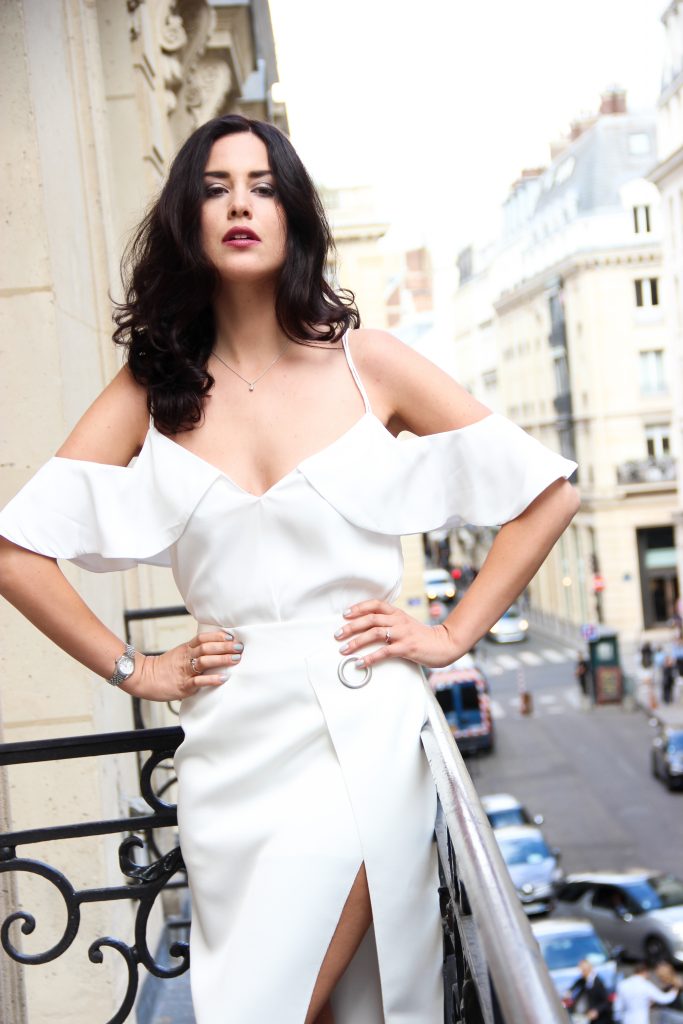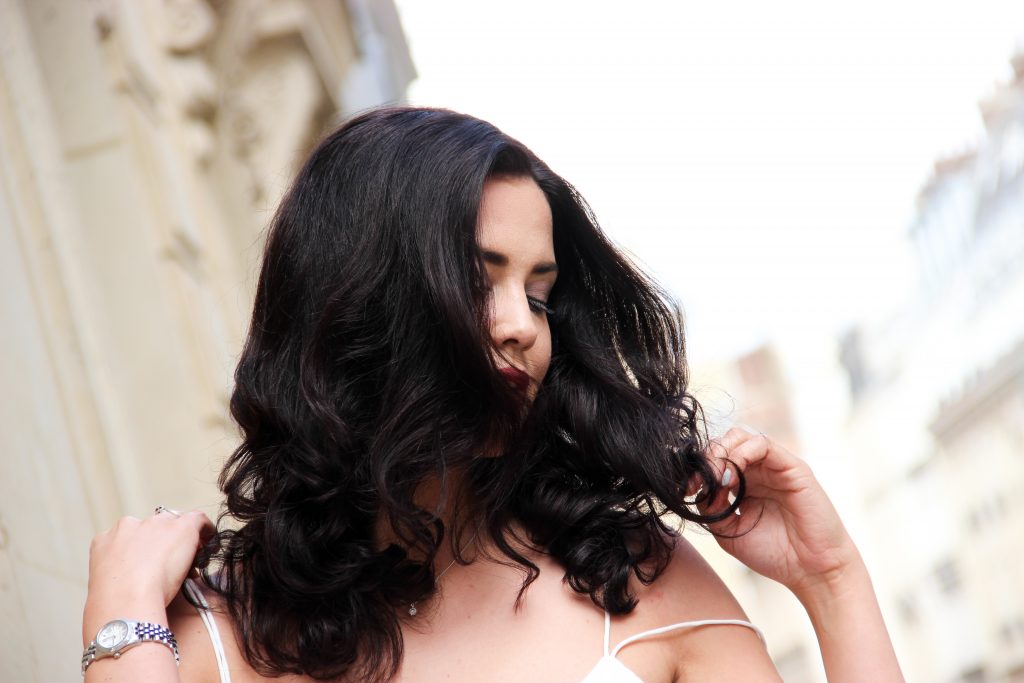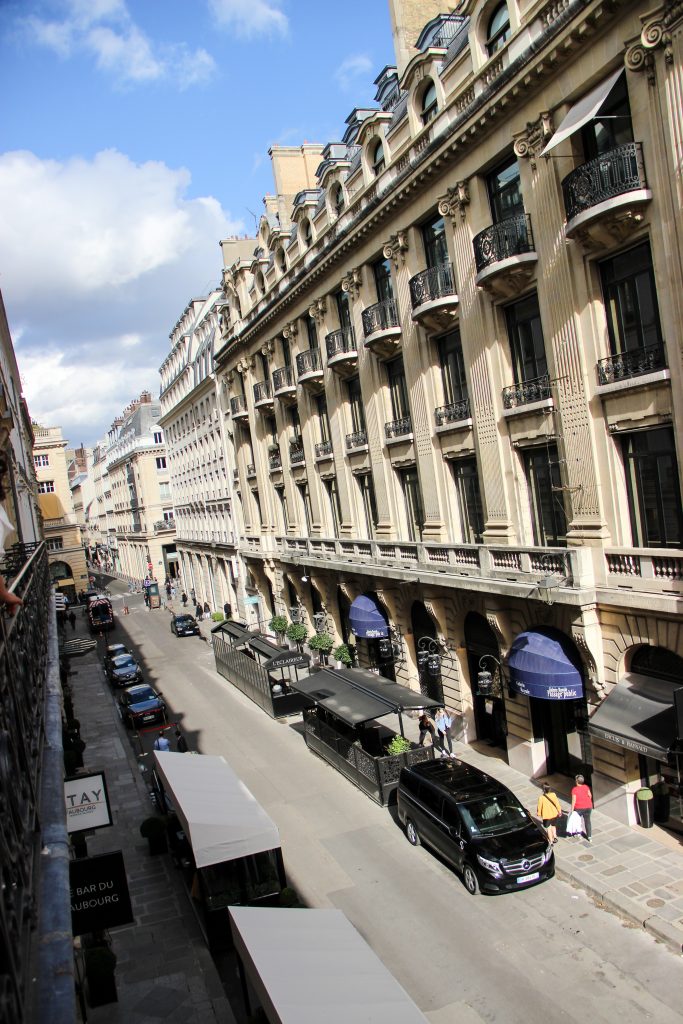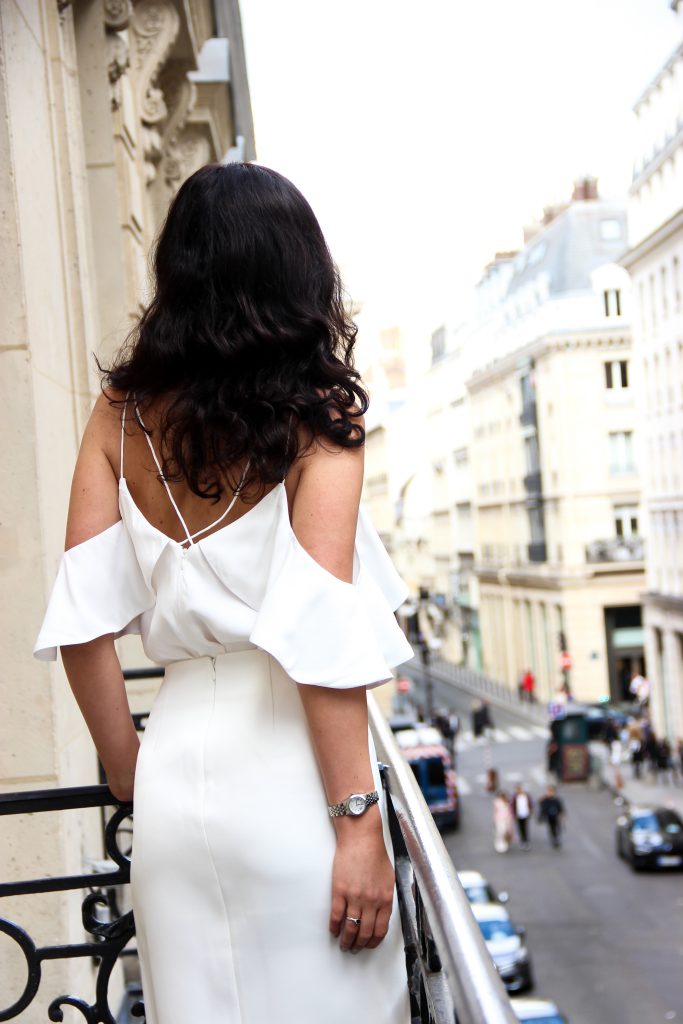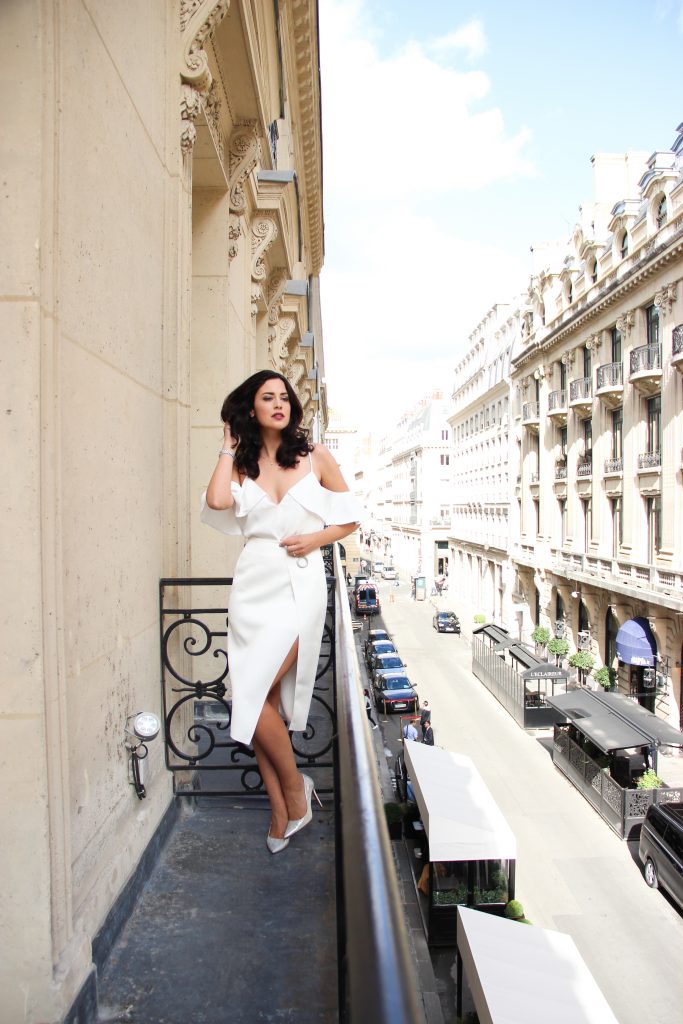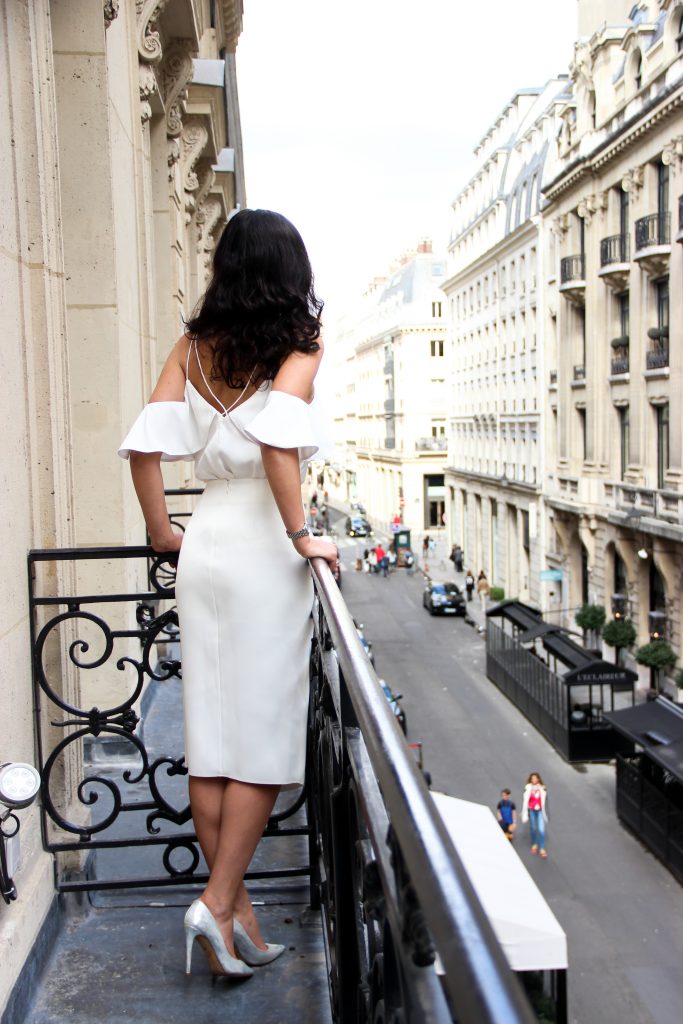 What I'm Wearing: Talulah cami, Talulah skirt, DVF heels, Michael Kors watch
Photographer: Tatiane Kozijn | Instagram: @tatianekozijn
Location: Paris, France