Work and coffee: I found my happy habitat. We're at the cute coffee bar IDÉFIX store located at the beautiful Bloemgracht (one of my favourite canals in Amsterdam).
These balmy summer days in Amsterdam ask for casual wear with a twist, hence this denim skirt and stripe top are a perfect choice. Both are by s.Oliver, which collection I've been loving lately. Can we just have a moment to discuss how HARD it is to find the perfect stripe top? You know, the one that is not too baggy or too tight, with stripes in the perfect size and a neckline that is just right. I love this one and the same goes for the denim skirt, which has such a comfortable fit. Double win! It was super hot so I just wanted to keep the outfit simple, with only a pair of espadrilles and bandana scarf to finish off the look.
Coffee bar IDÉFIX is a super cute spot on the Bloemgracht in the Jordaan neighbourhood. Bring your laptop, enjoy a cuppa and one of their delicious (cheese) toasties.
Ps. Don't you love that quote on the second photo below?
"Hustle is the dark horse of creativity, the close cousin of grit and tenacity. Without the hustle, drive, and complete devotion to making things happen, you are average."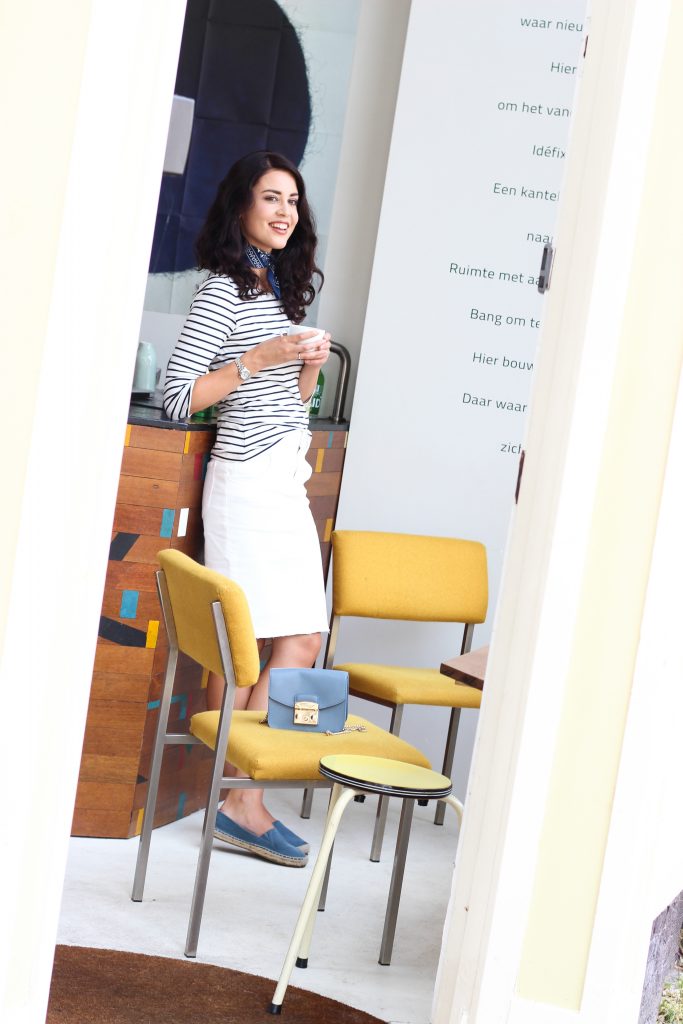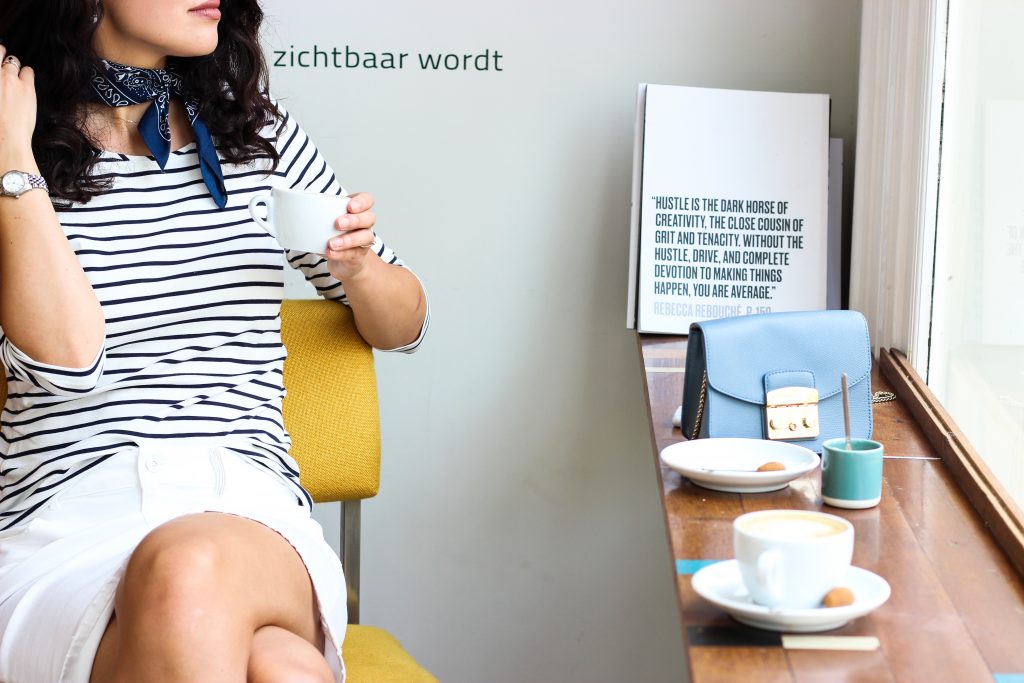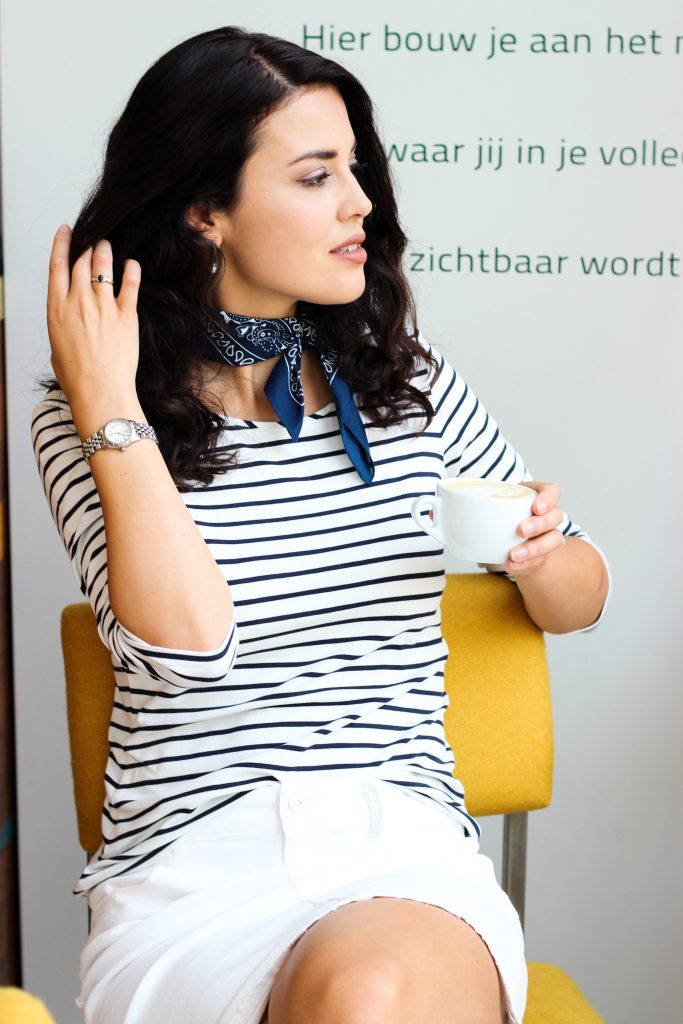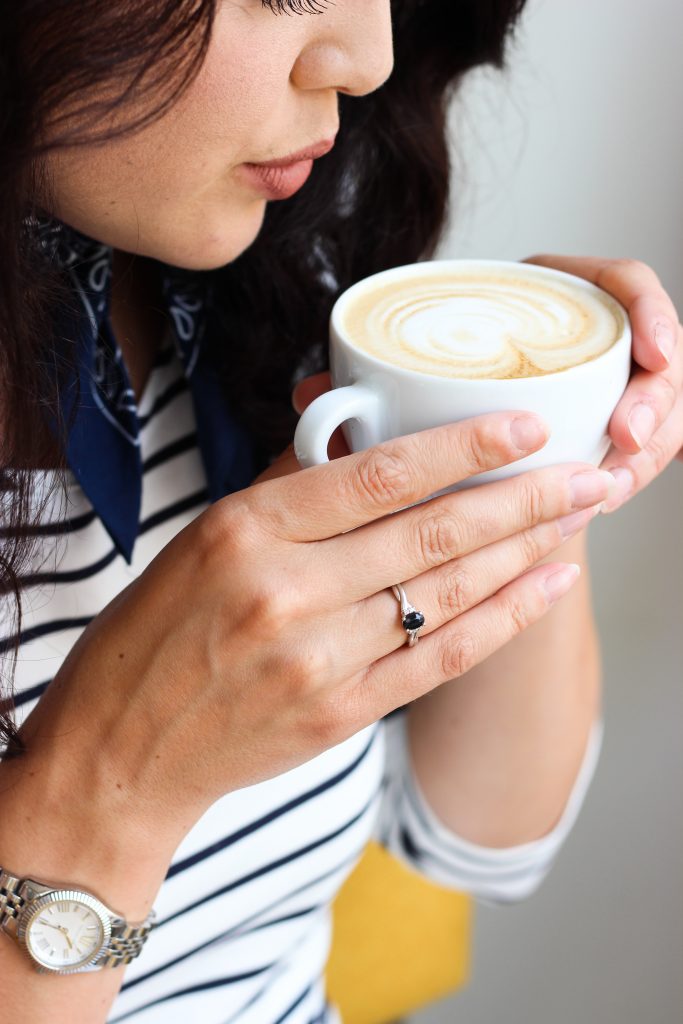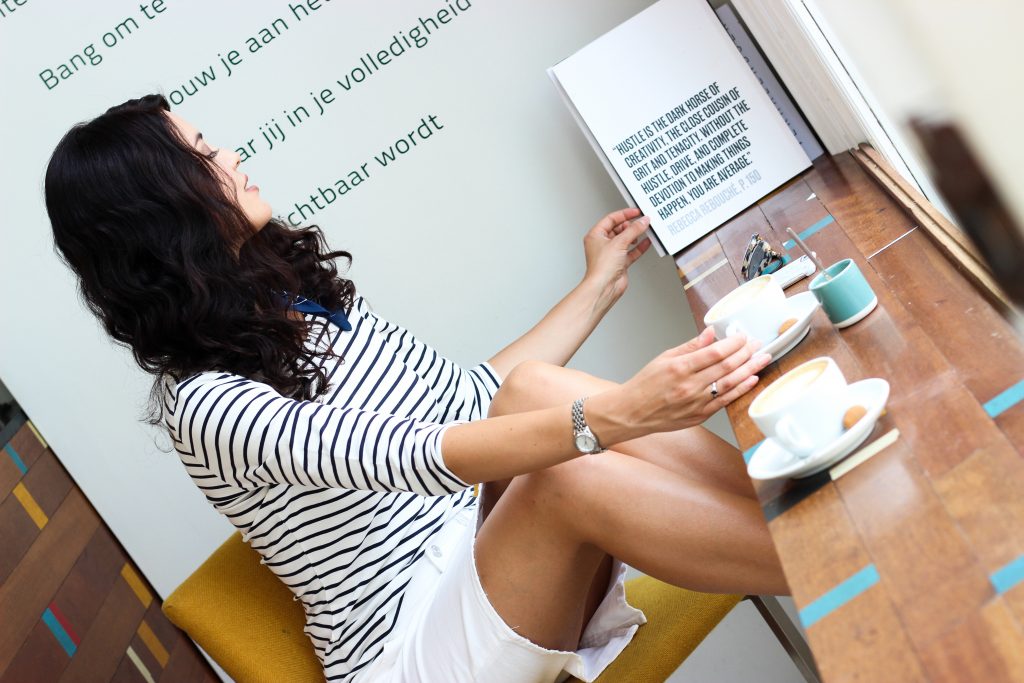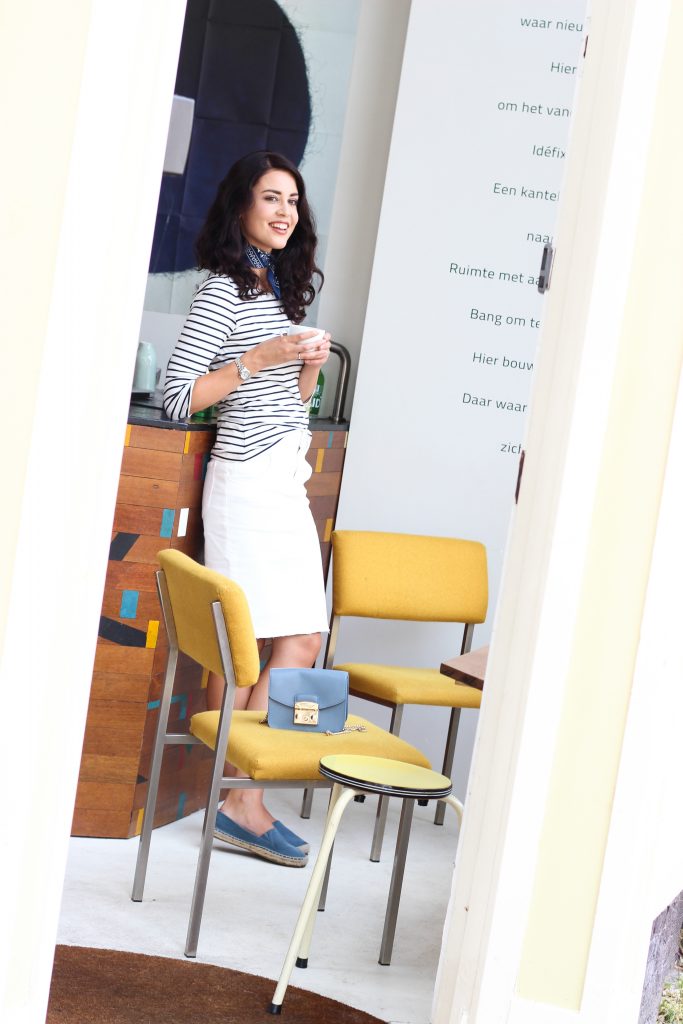 What I'm Wearing: s.Oliver stripe top, s.Oliver denim skirt, s.Oliver bandana scarf, Michael Kors espadrilles,Furla bag
Photographer: Tatiane Kozijn | Instagram: @tatianekozijn
Location: Amsterdam, the Netherlands