Is it just me, or is the combo of a monochrome print and an asymetric hem always a
win-win
? Lately I haven't stopped stocking up my closet with 
skirts
, it almost has become an obsession…
The last few weeks we've experienced some on and off heat waves in Perth, making it sometimes unbearable to shoot outfit pictures. This day was one of them, so I smartly decided to wear a pair of flat sandals instead of high heels. I do realize us Australian bloggers actually don't have much to complain comparing to the brave fashion bloggers from the Northern hemisphere who are wearing dresses in the freezing cold (
Rachel from the Pink Peonies
, for example!), but looking your best when it's 40 degrees and sunny isn't easy either.
I hope you've all had a great Christmas with your family and friends. Like I mentioned 
earlier
, I spend my Christmas on the wonderful coast line of Yallingup, a small village in the South West of Australia. I've just come back from a week of peace and quiet and I feel like a brand new person. Hassan and I have shot tons of pictures, so I will post a
Travel Diary
soon.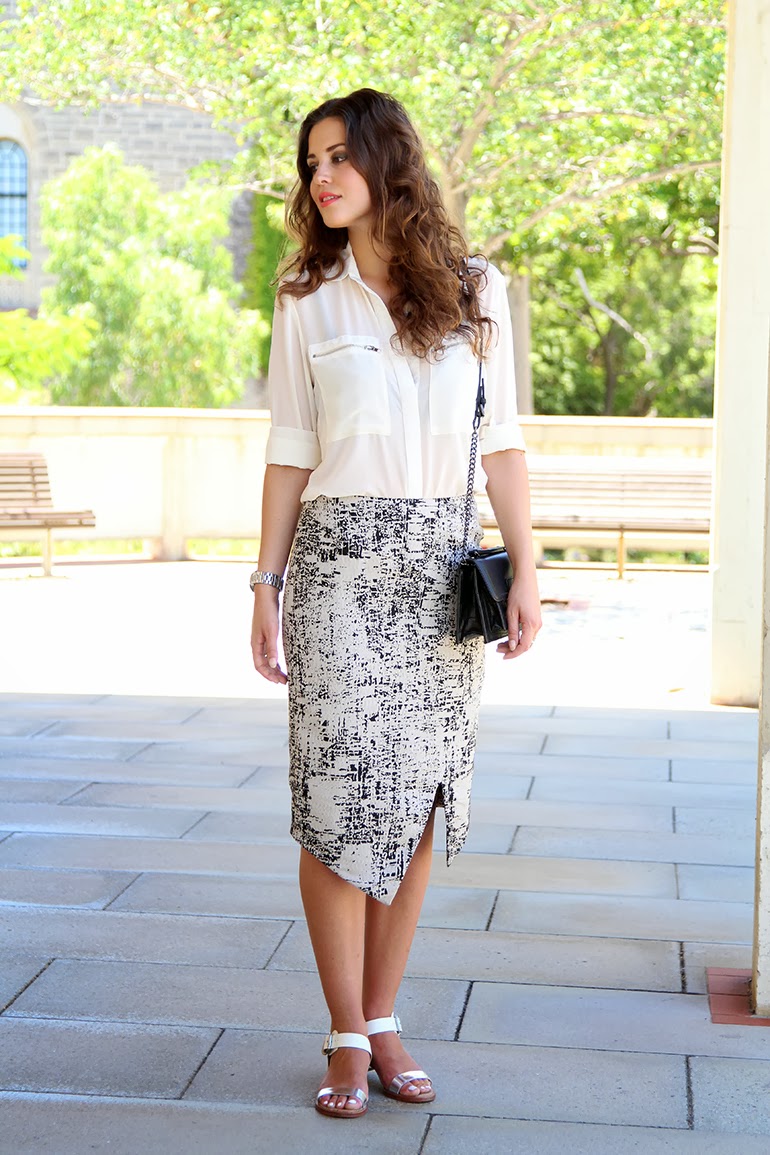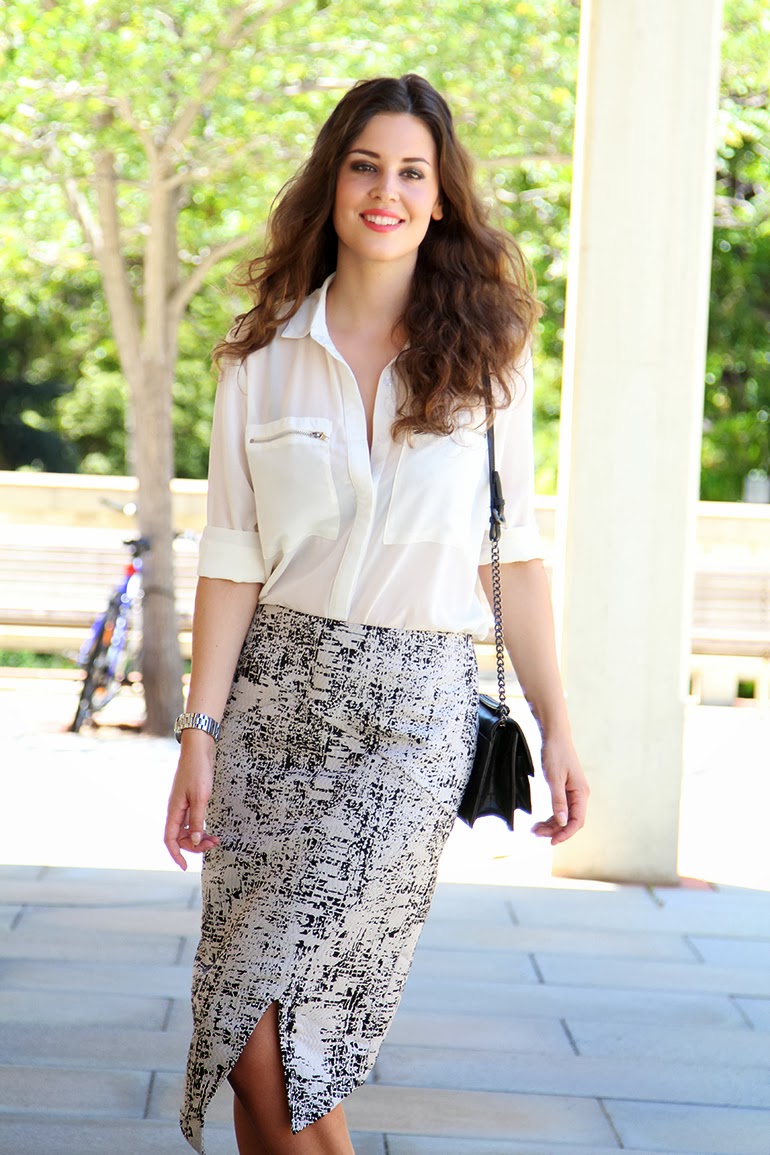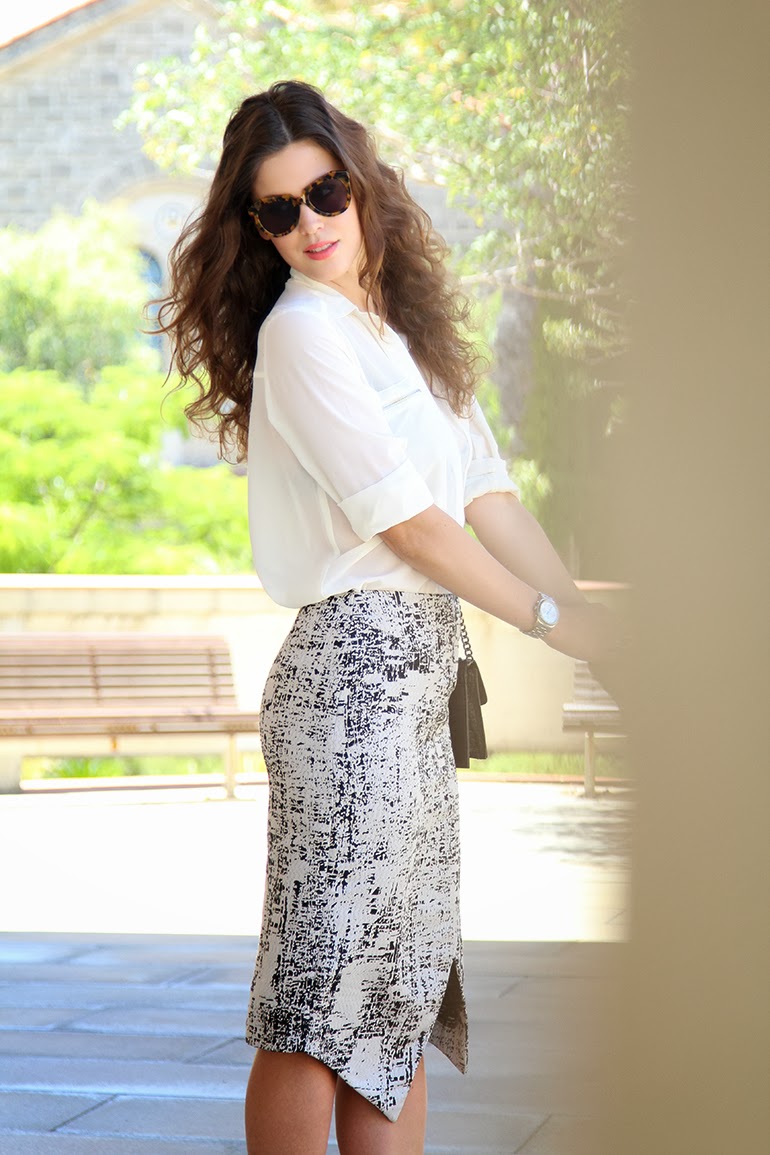 Pictures by Hassan Mounzer