You know that feeling when you put the items you've just purchased together and suddenly an ah-mazing combo forms itself? love it when that happens.
This ruffle skirt
 ticks all the right boxes. It has volume in the right places and hugs the hips perfectly. I initially purchased to wear it with a 
black lace top
 for a Christmas party or a night out, but as I couldn't wait for the right occasion to come along, I decided create a more
day-appropriate
look with my brand new 
NYC tee
.
How come it's so hard to find good basics? I've barely taken this tee off since it arrived last week and don't get how I could have lived without it.
This is going to be my second Christmas in Australia -without family- and it feels just as strange as it felt last year. The hot summer weather and not having relatives around don't exactly get me into the spirit I guess. Oh well, I guess moving abroad brings both good and bad things. This year I'm going to spend my Christmas as untraditional as it can possibly get: I'm going on a camping trip with my boyfriend a few hours down on our beautiful West-coast. Can't wait to enjoy a week of peace and quiet, beach and barbeques. Different doesn't have to be bad! What are your plans for Christmas?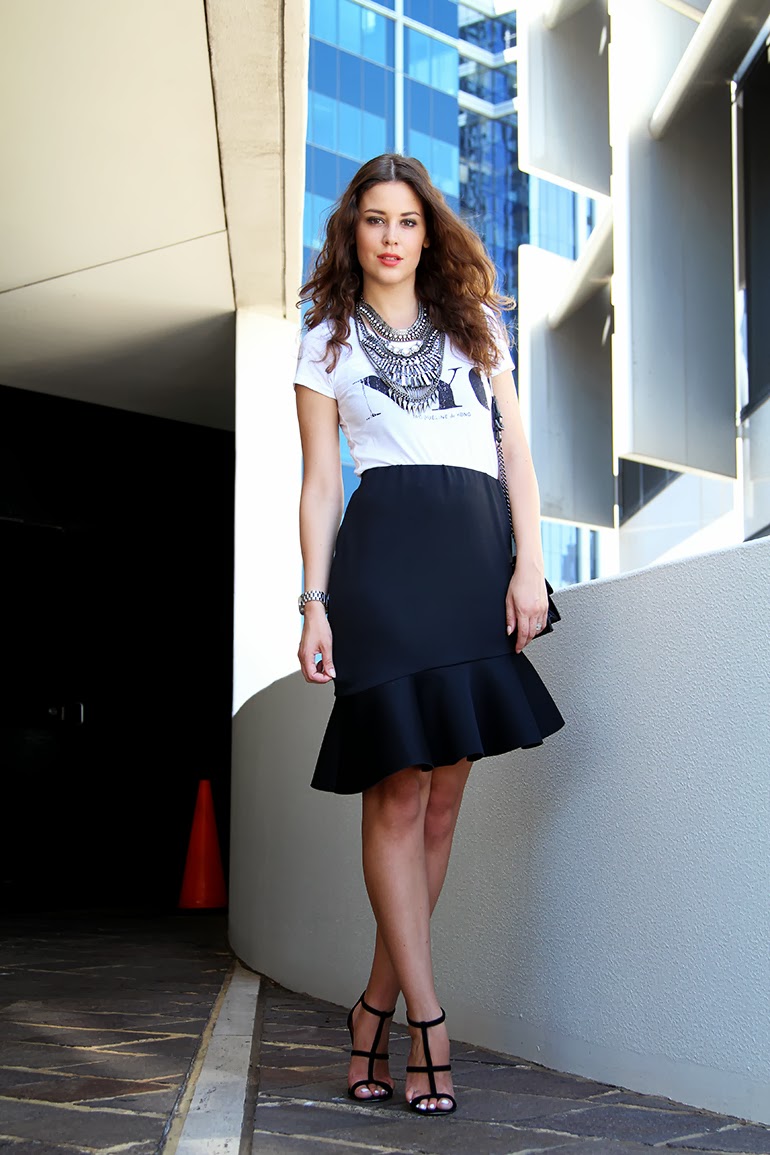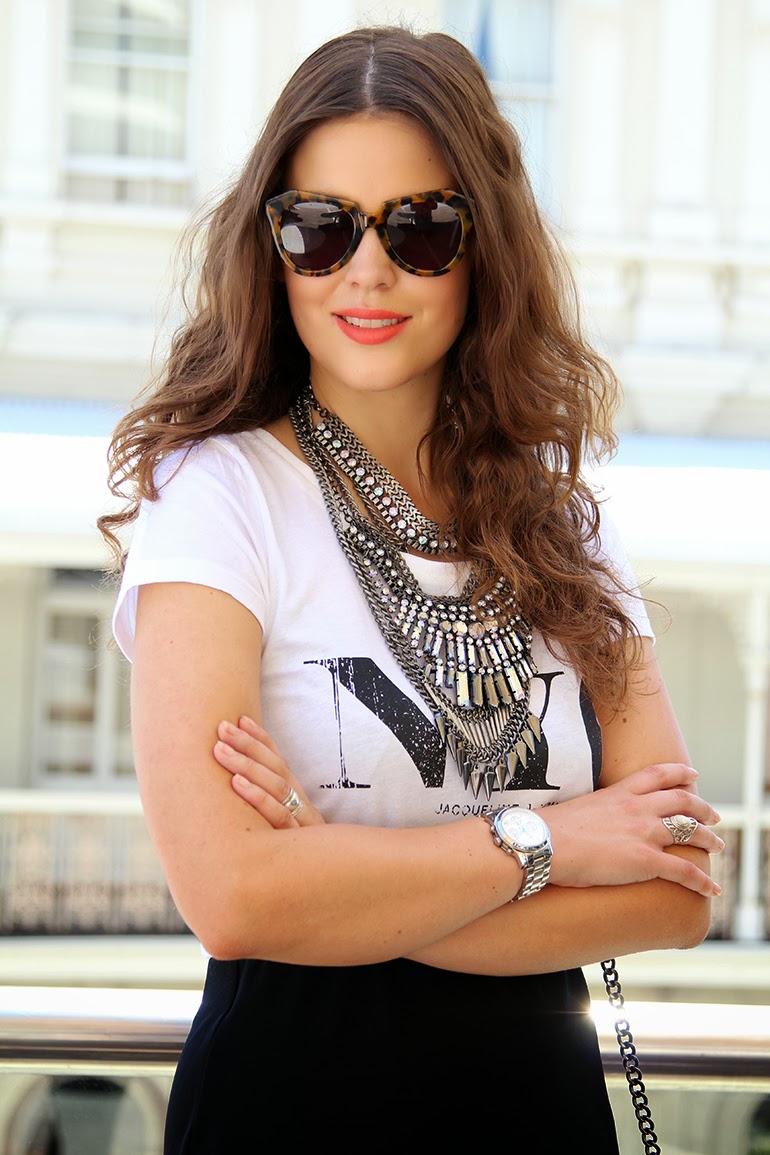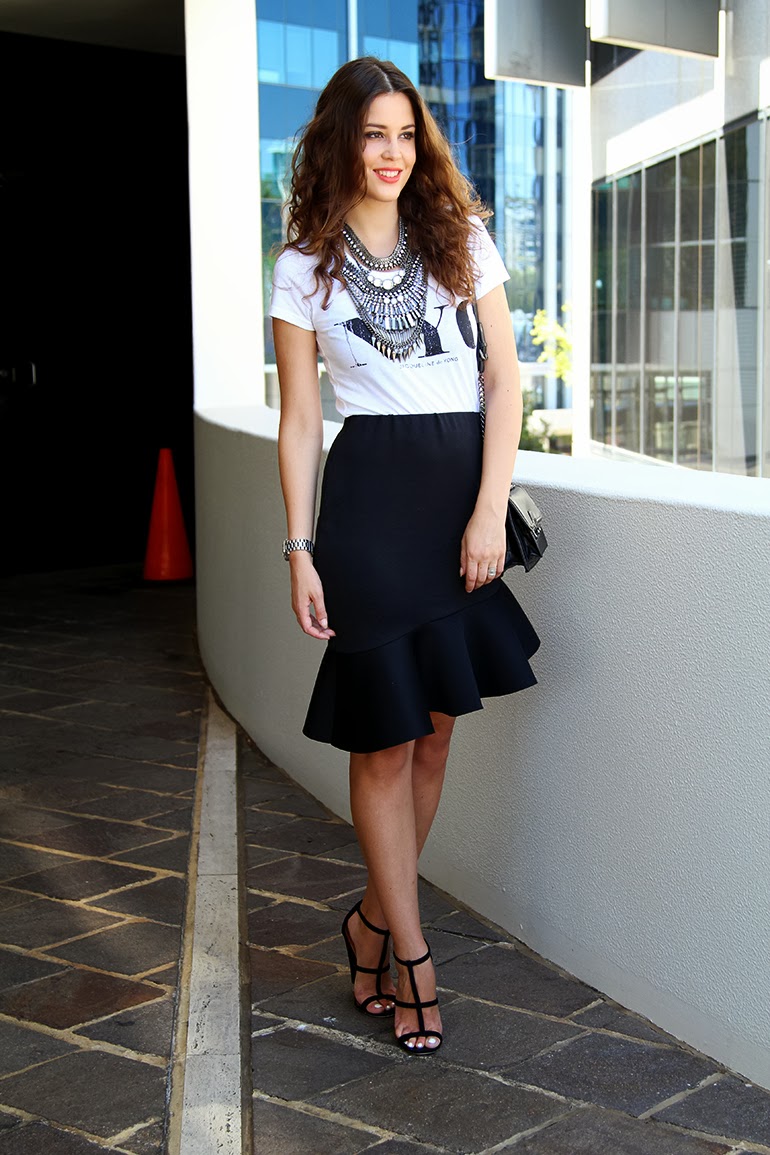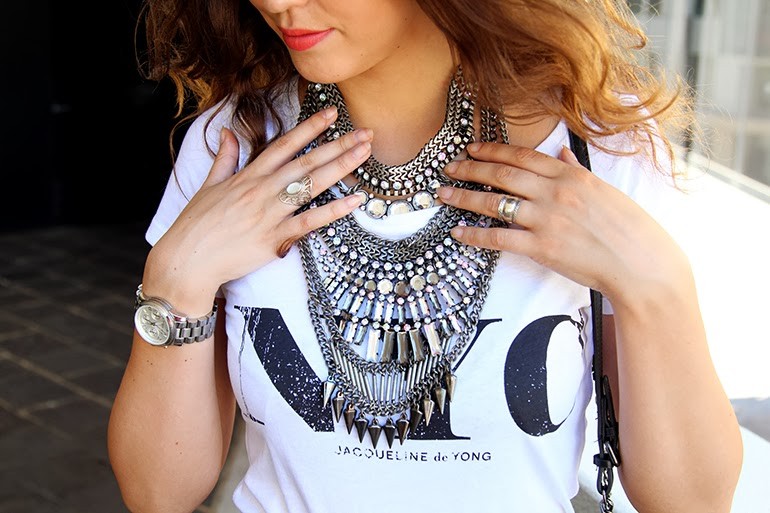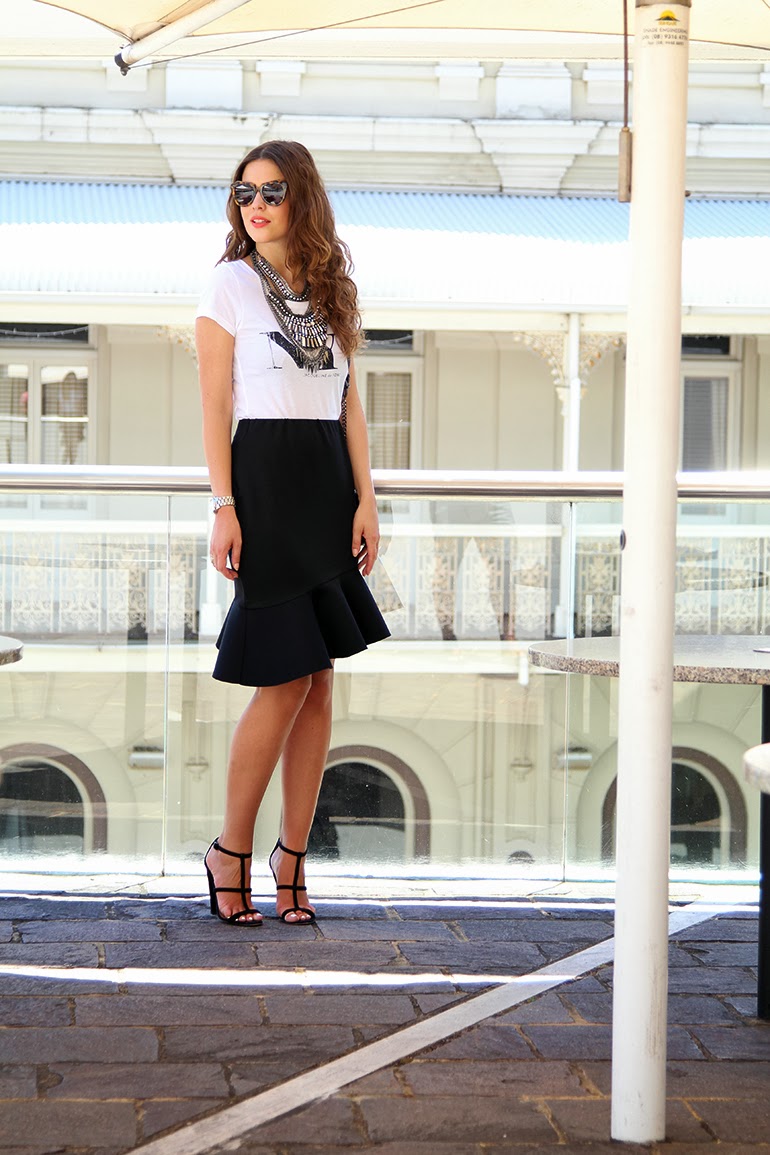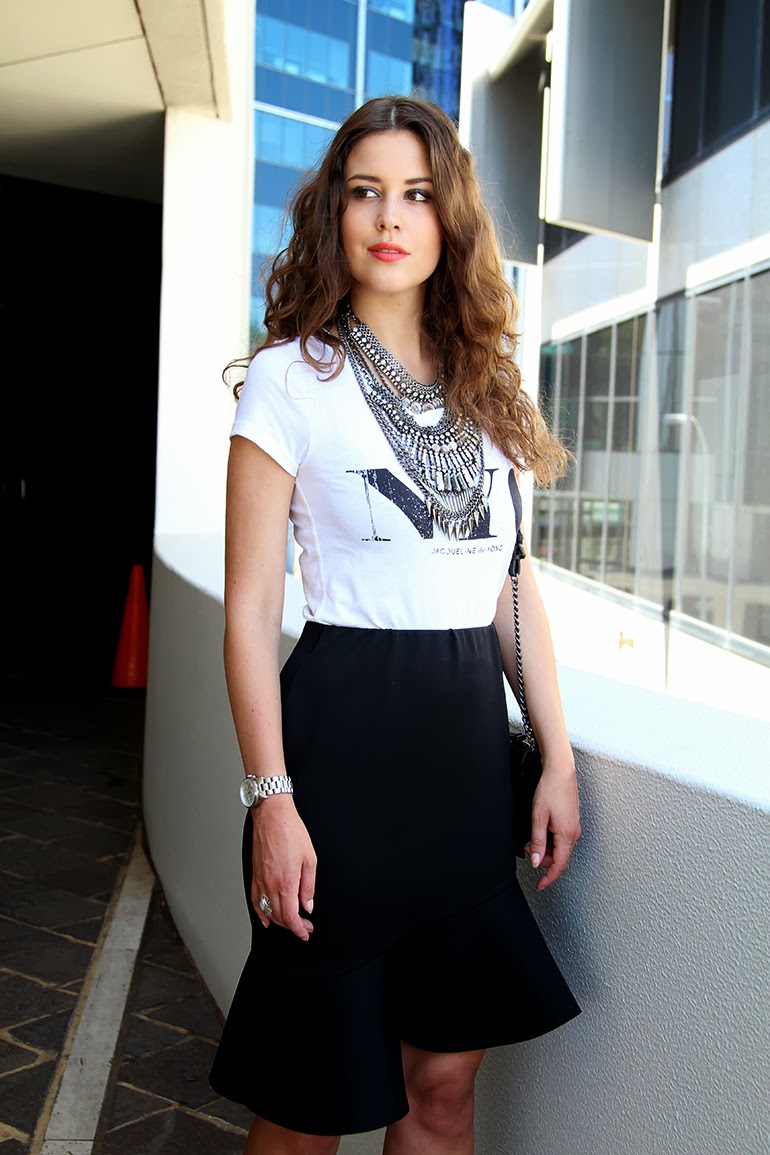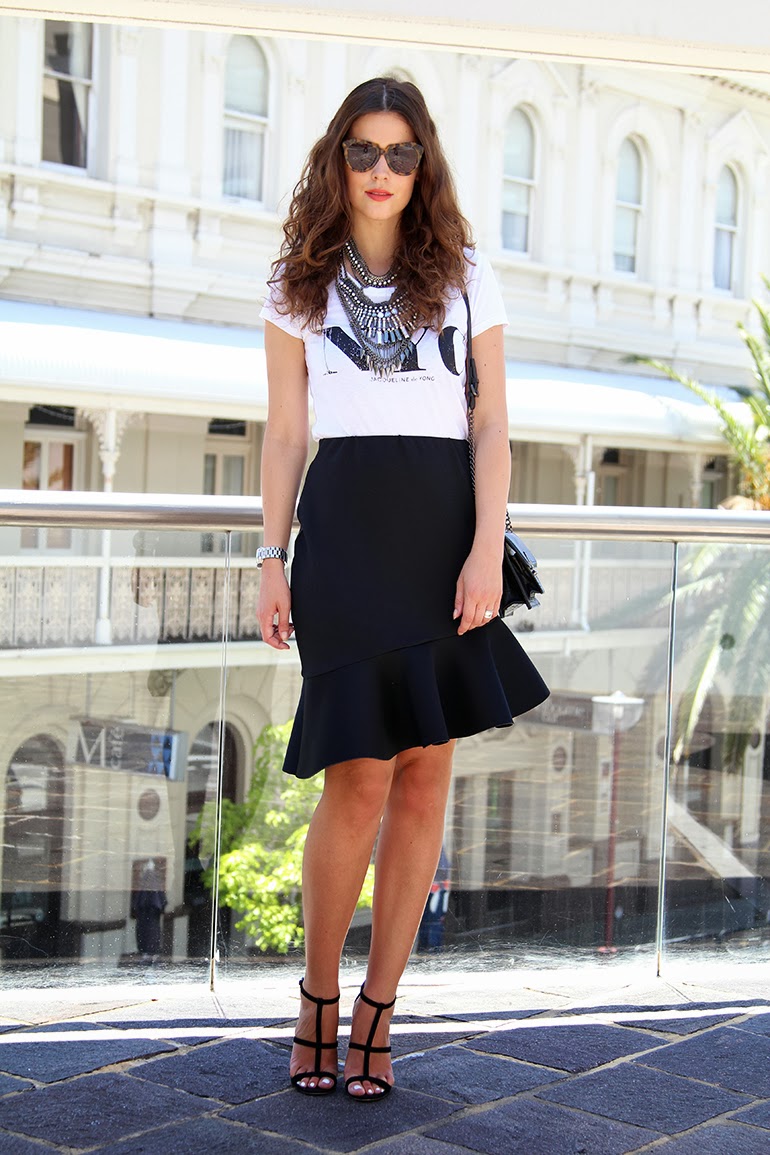 Pictures by Hassan Mounzer